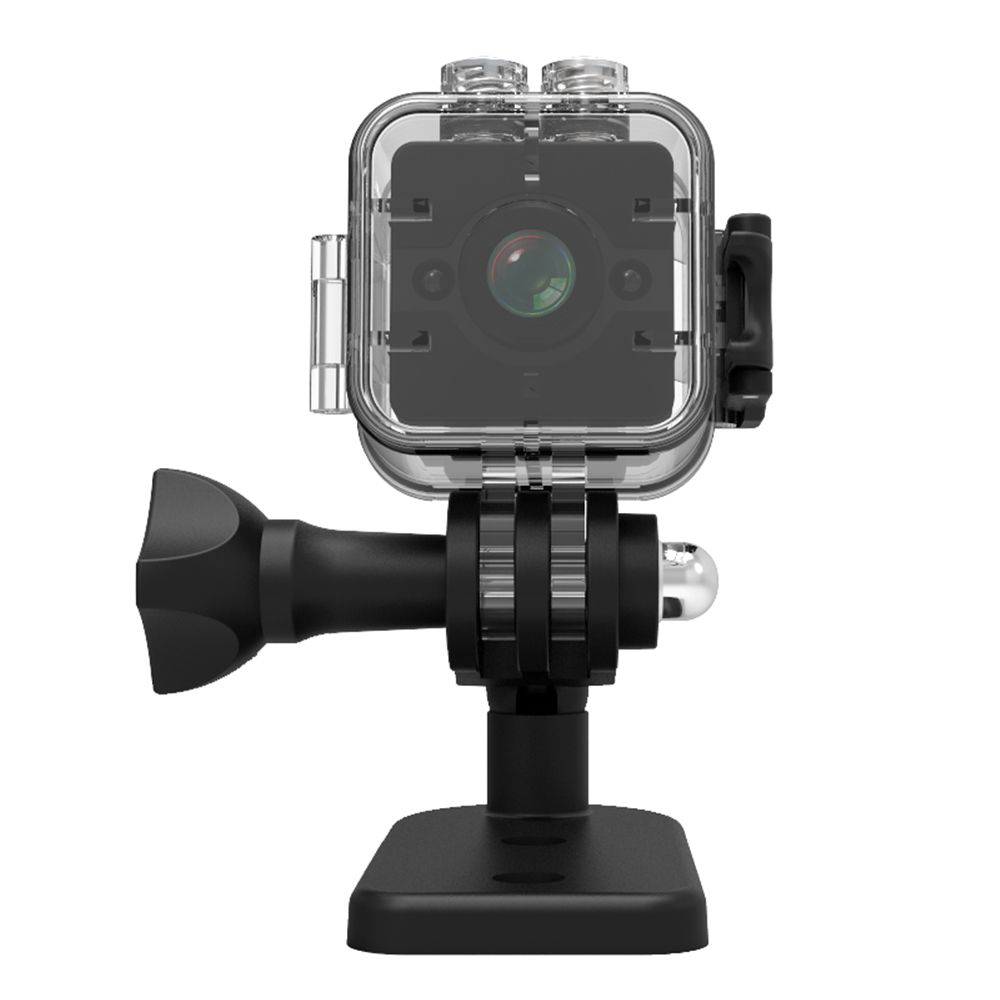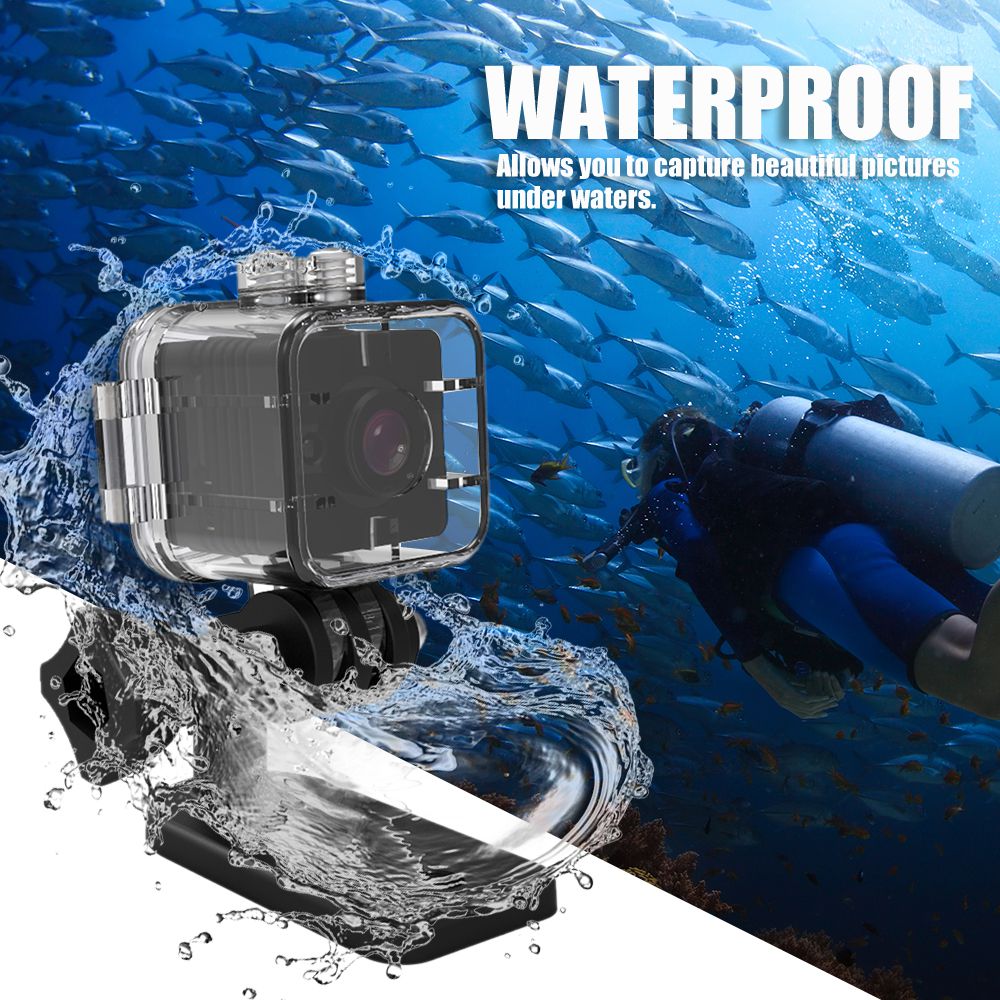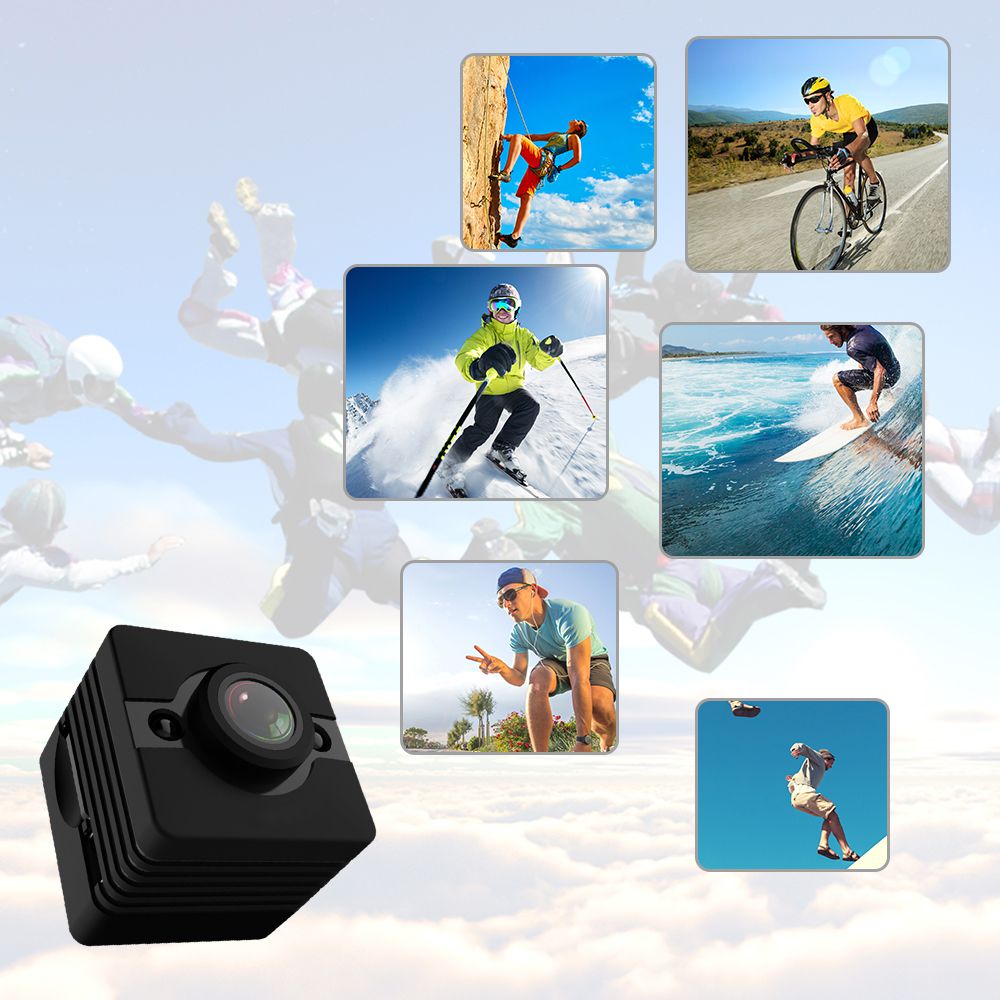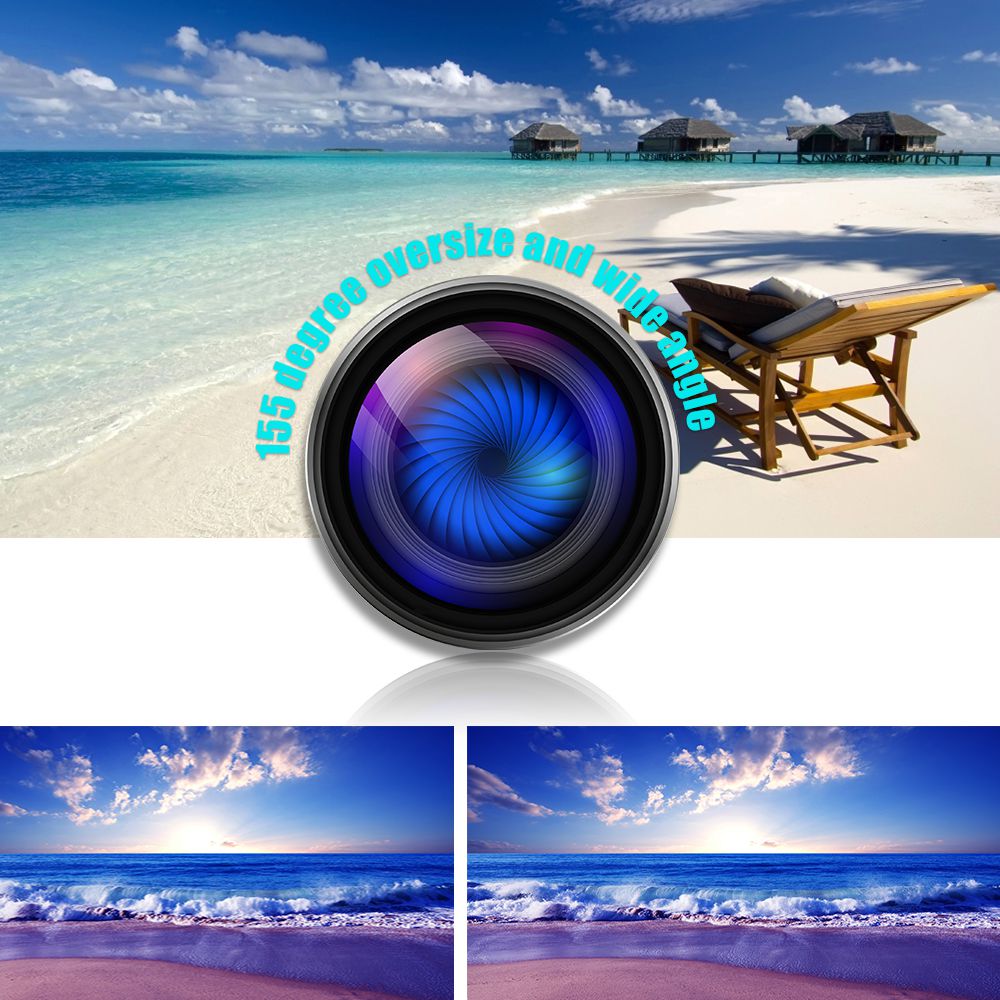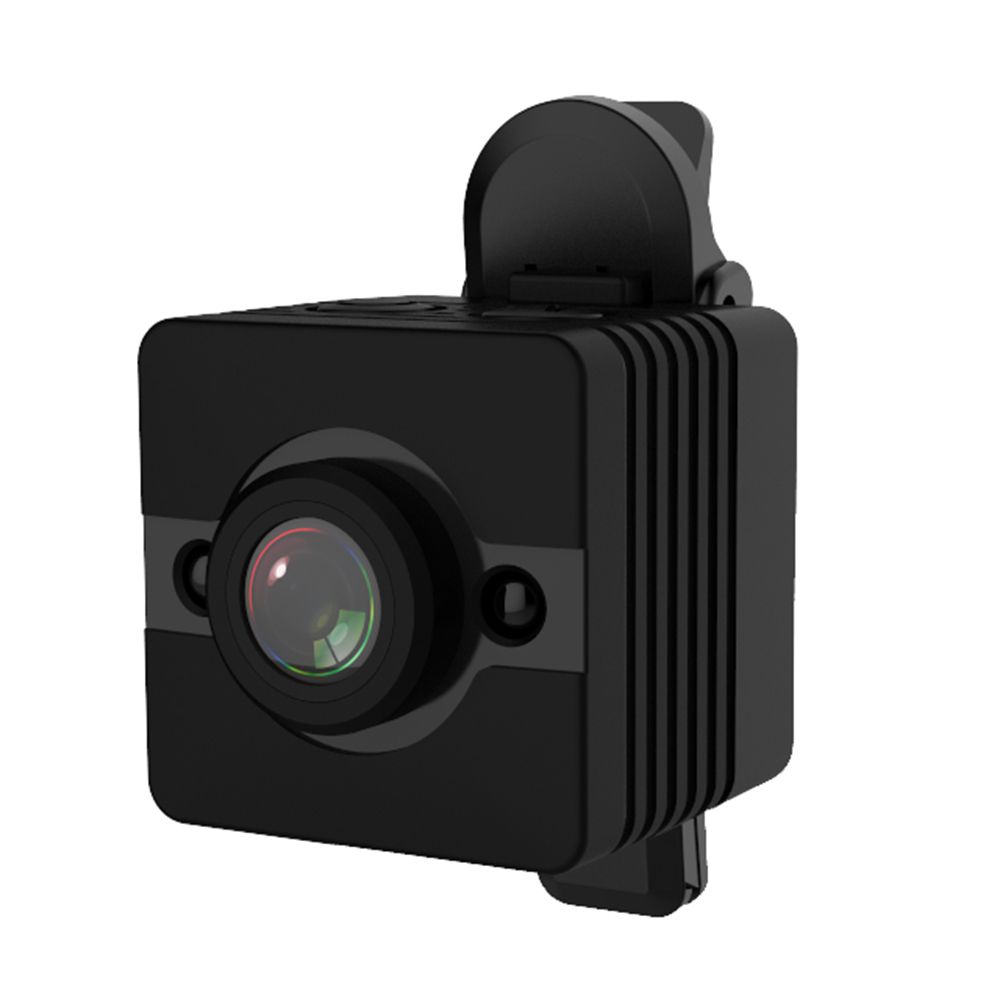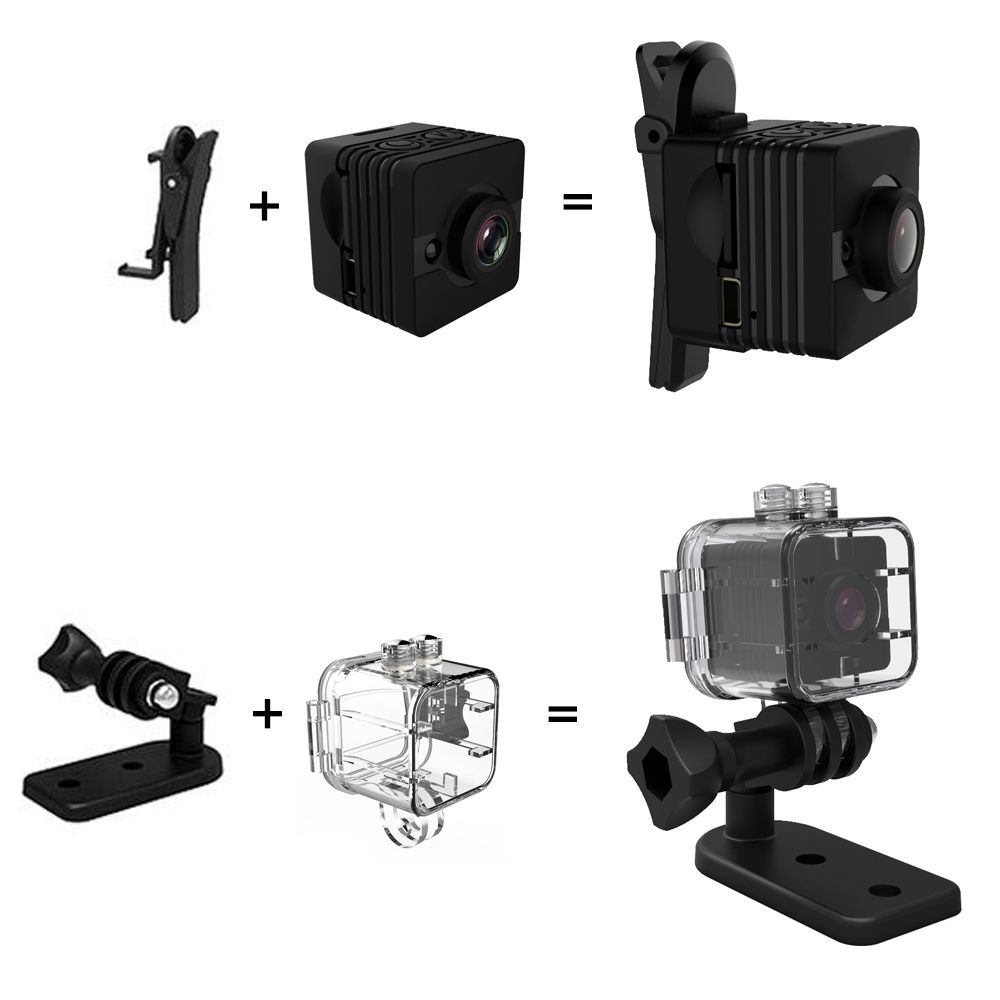 Description
SQ12 Mini Camera HD 1080P Night Vision Mini Camcorder Sport Outdoor DV Wide Angle Sport Video Camera Waterproof Camera Recorder
155 degrees FOV angle, provides optimal and safer view sight and benefits reversing car. This camera is mini and compact, with 200mAh capacity which can continuously record 60mins. It is widely used for outdoor activities. You deserve owning it!
Features:
155 degree wide angle camera for large perspective, better images and smooth dynamic video.
The solid and high-grade waterproof case enables you to explore the amazing underwater world.
Compact design, portable handheld DV DC.
Records clearly both in the daytime and total darkness within 10 to 15 feet.
Maximum compatible with 32G T-flash card.
Motion detection, enter into recording once the moved object or shaking is detected.
Seamless automatic loop recording, utomatically deletes the old unlocked videos or pictures.
Built-in lithium battery for up to 60 minutes recording continuous.
Specifications:
Sensor: 2Mega CMOS sensor GC1024
Aperture: F 2.5
Focal length: f= 2.33mm
Optical FOV(D): 155
Optical FOV(H): 97
Optical FOV(V): 72
Memory: TF Card, up to 32GB(Not Included)
Microphone: Built-in
Battery: 3.7V 200mAh
USB: High speed USB2.0 8PIN
Video format:1280×720P
Video format:1920×1080P
Image Resolution: 12M(4032×3024)
Motion detection recording: 720P and 1080P
File format: JPEG
Video resolution: 1080P/30FPS
Video (compression) format: AVI(M-JPEG)
Continous Video Recording Time: Video Recording 180minutes
Operating Temperature: -10~50℃
Storage Temperature: -10~70℃
Humidity environment: 5%-90%(No condensation)
Item weight: 11g / 0.39oz
Package weight: 15g / 0.53oz
Item size: 2.6 * 2.5 * 2.5cm / 1.02 * 0.98 * 0.98in
Package size: 8.5 * 8 * 3.5cm / 3.35 * 3.15 * 3.18in
Package List:
1 * Mini Camera
1 * USB data cable
1 * Back clip
1 * Bracket
1 * User Manua
1 * Waterproof Shell
Item Pictures: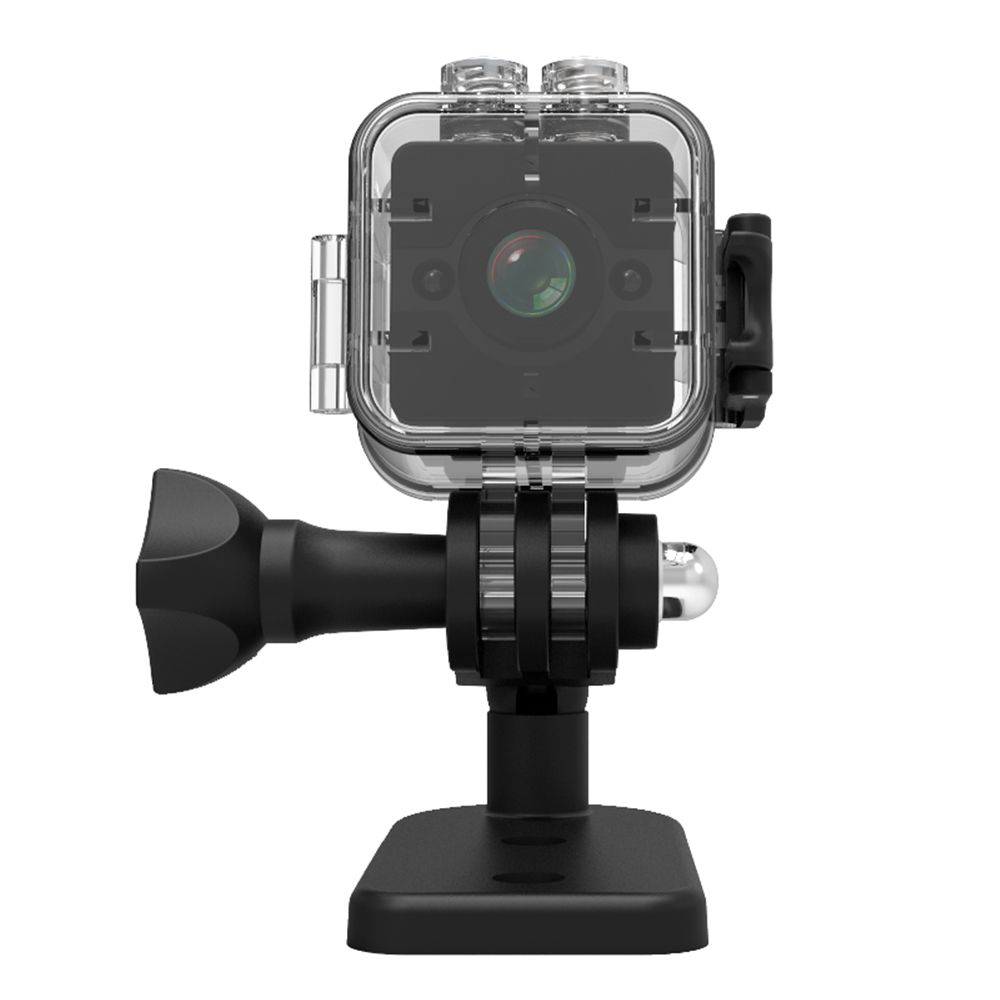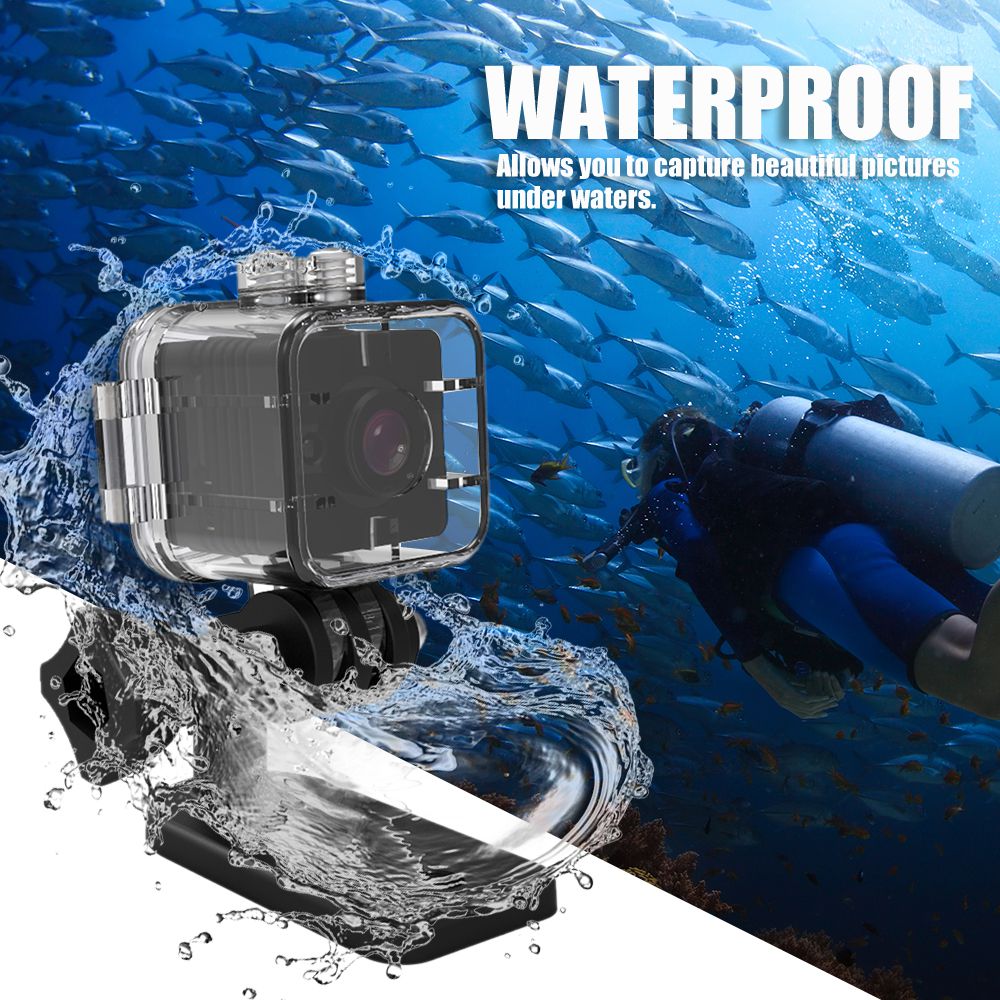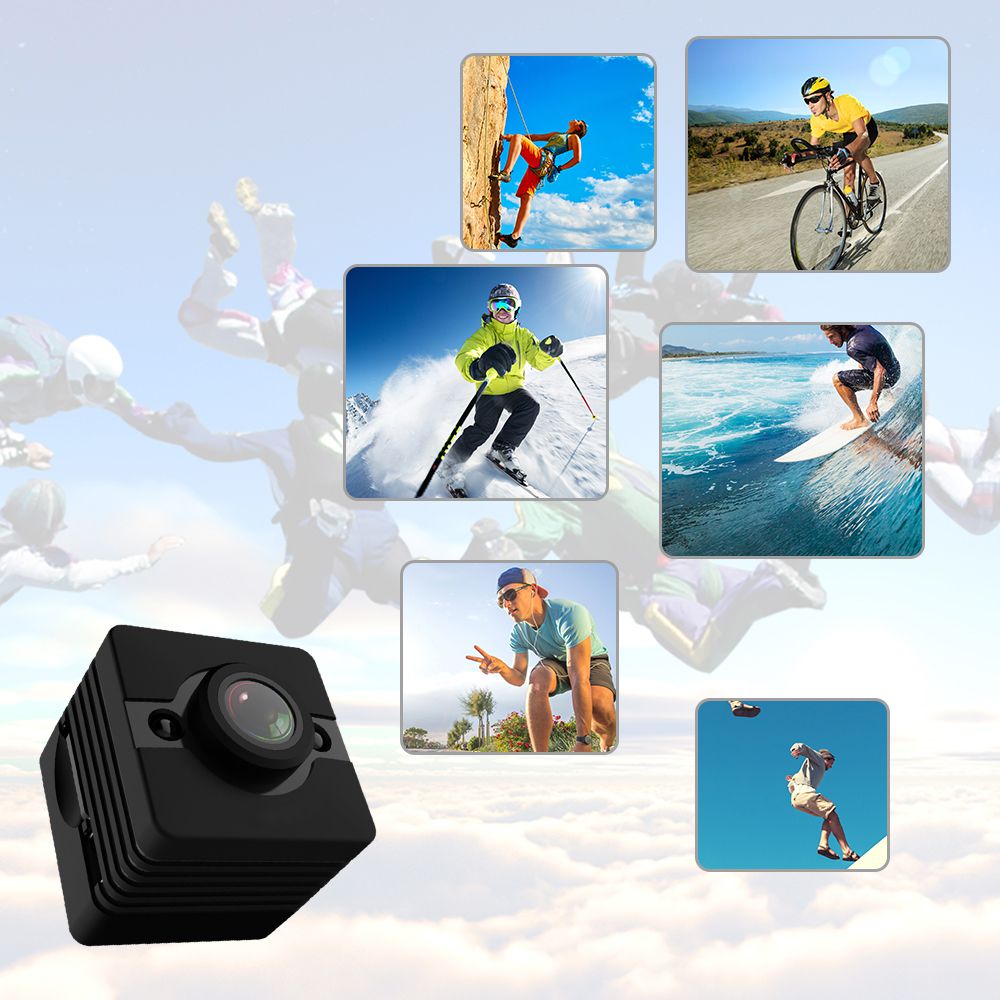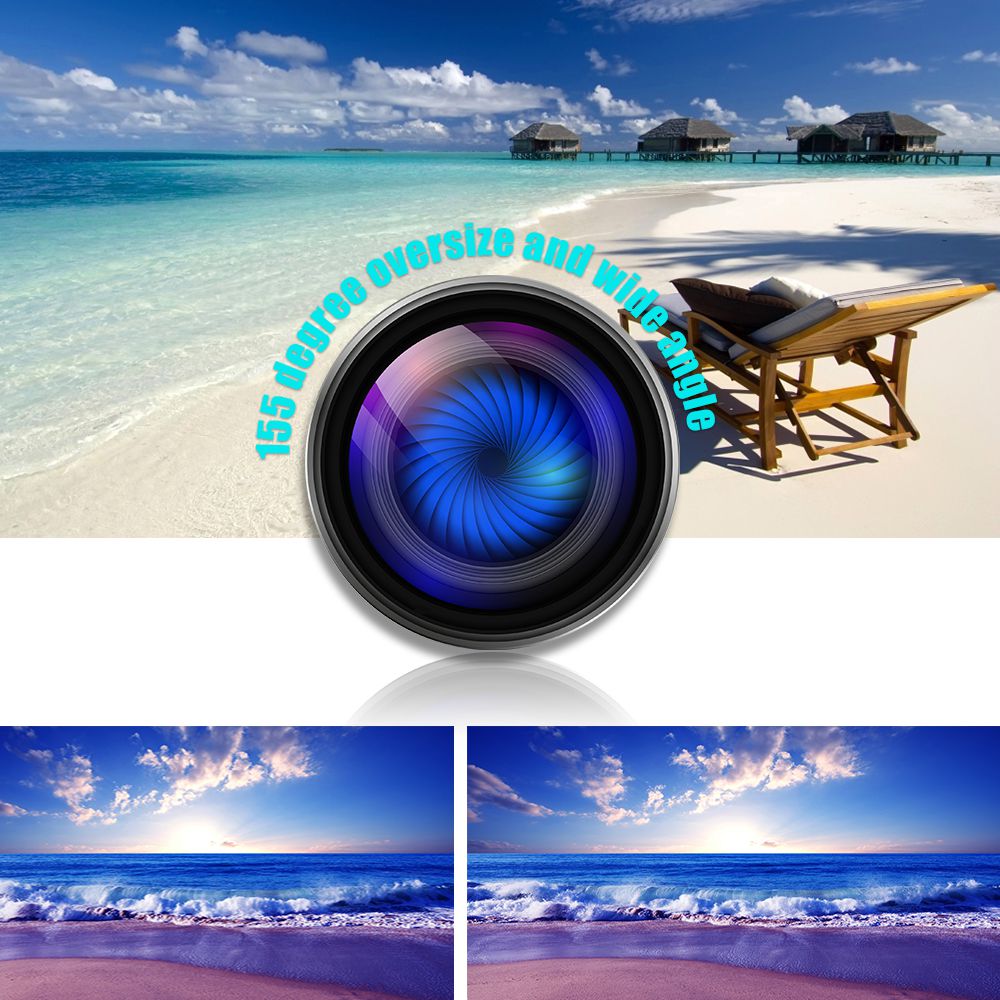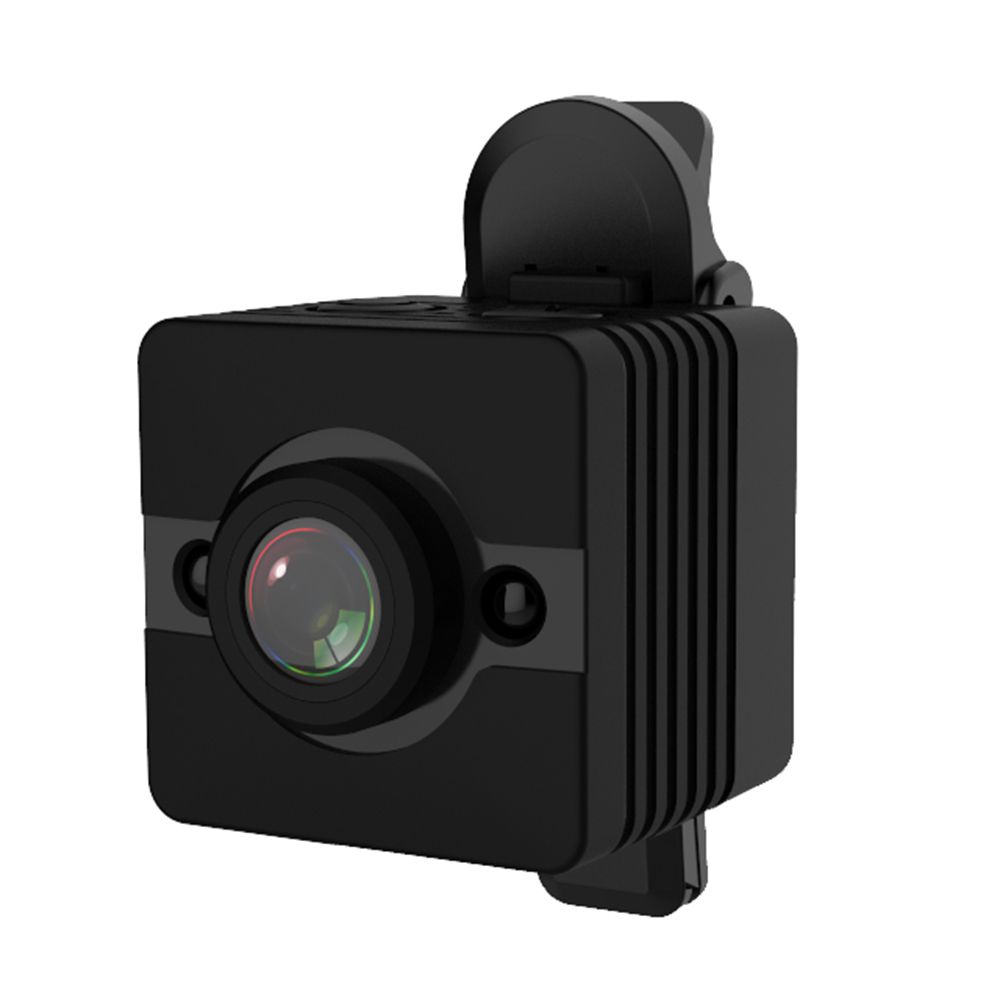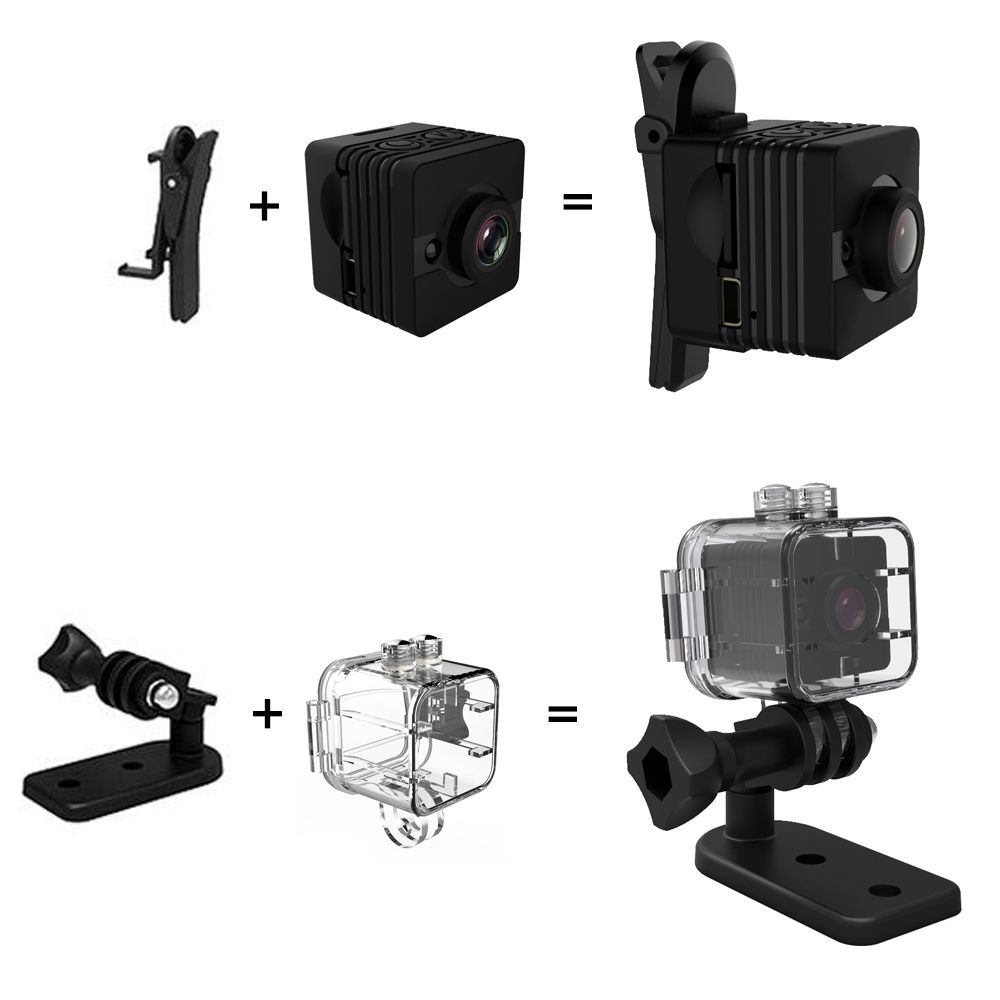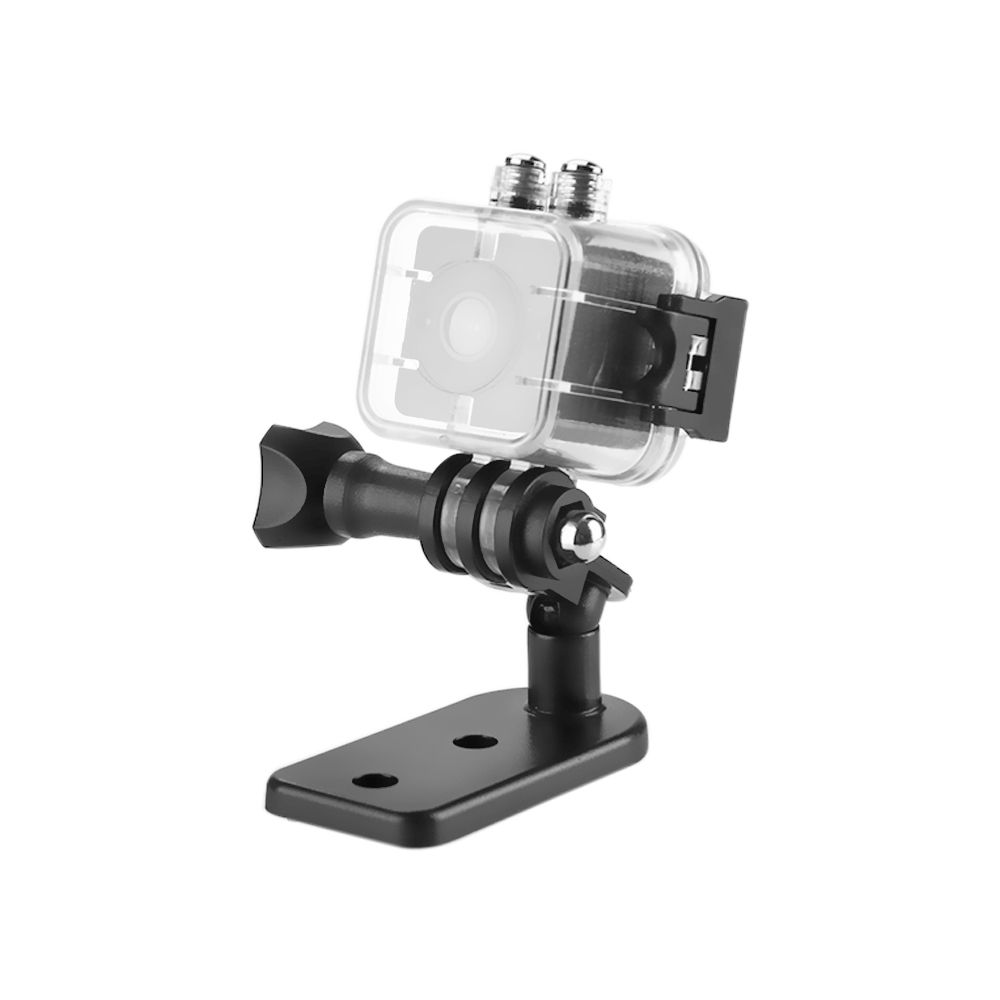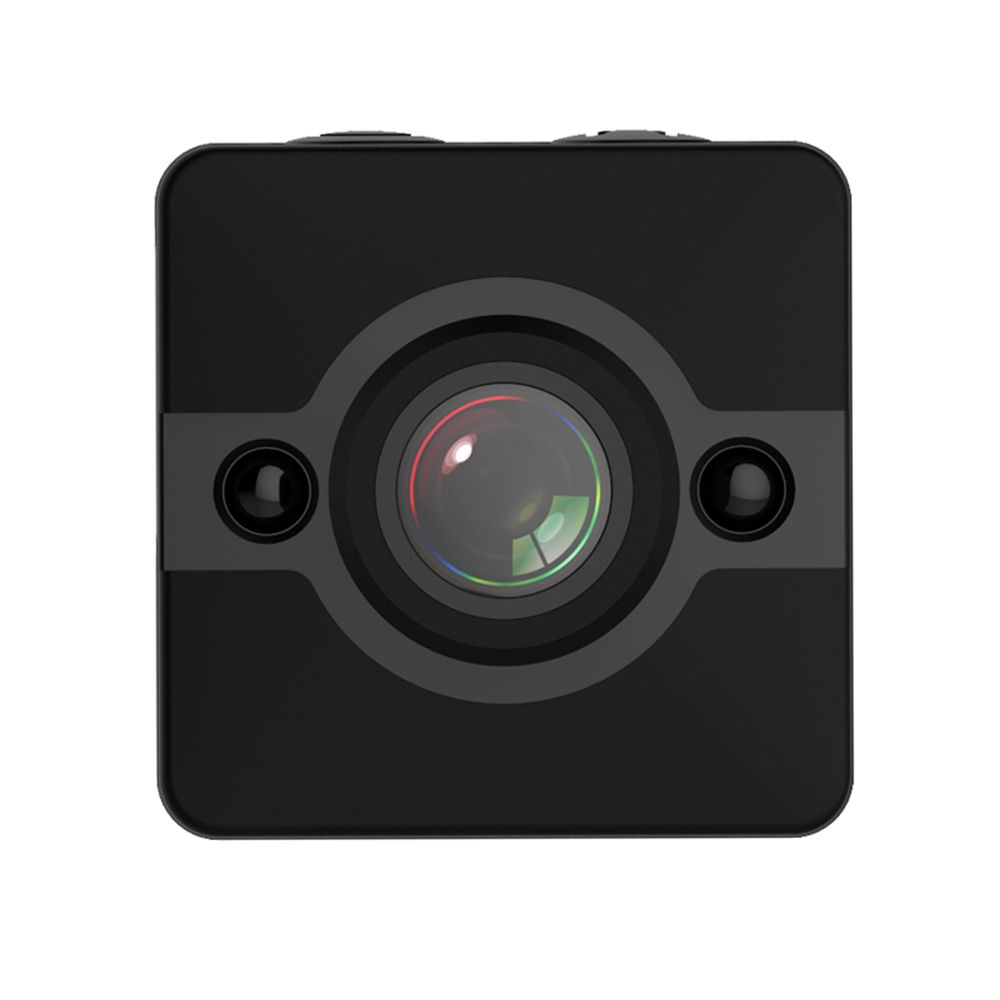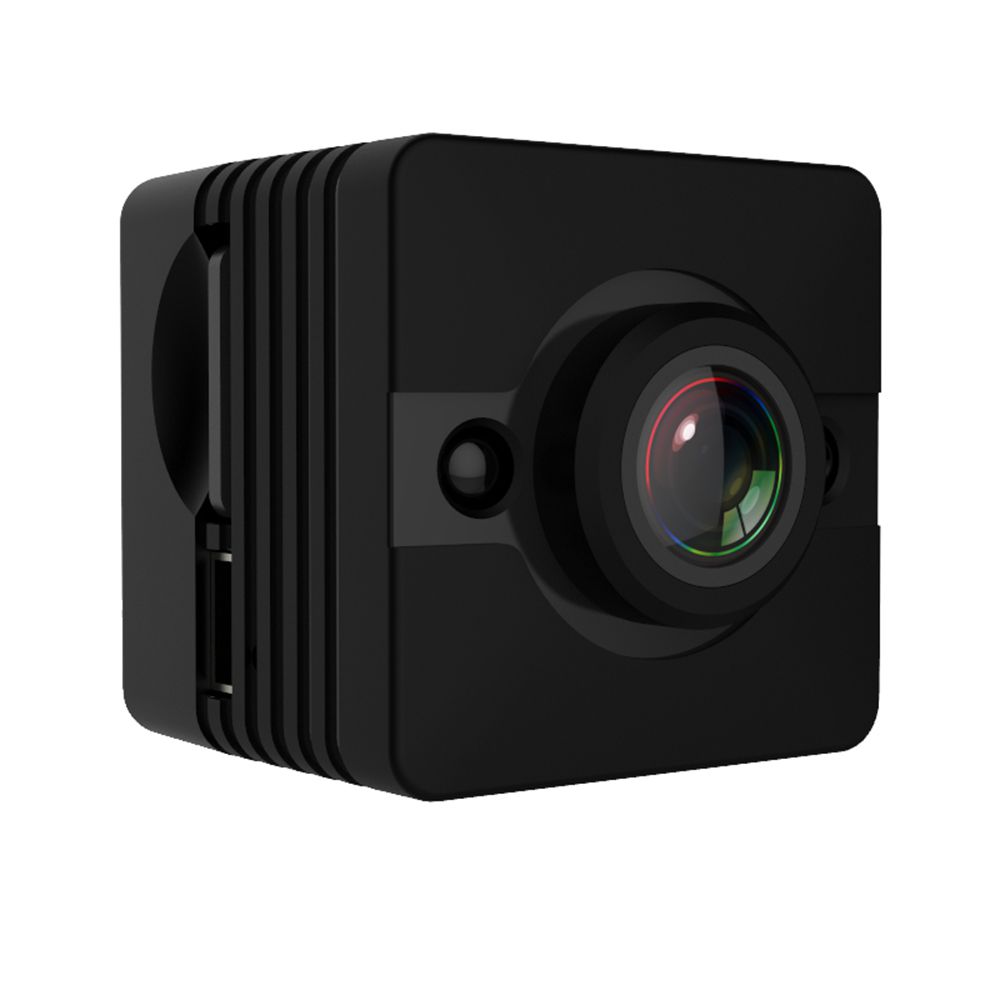 Reviews

16
#1 Sergio Fierro
May 23, 2018

nice carema, very nice
#1 davit gemazashvili
Aug 9, 2018

Excellent!
#1 Salina Liu
Aug 9, 2018

Super nice
#1 Neil Mansbridge
Mar 9, 2019

Delivery fast everything works!!!
#1 wisam arabiat
Sep 9, 2018

working good
#1 Andy Tam
Oct 9, 2018

Thank you very much just as I want
#1 harvey parra
Jun 9, 2018

As the product description, only think the seller could give a support
#1 gary markarian
Jun 9, 2018

Everything ok again this SQ12 Mini Camera HD 1080P Night Vision Mini Camcorder Sport Outdoor DV Wide Angle Sport Video Camera Waterproof Camera Recorder is good quality, working very well
#1 Mauricio Martins dos Anjos
Sep 9, 2018

A professional approach, I recommend the seller
#1 Roman Grankin
May 9, 2018

Very good. Arrived before the deadline.
Previous: Xhorse Condor XC-009 Key Cutting Machine for Single-Sided keys and Double-Sided Keys
Next: Water-resistant Polychrome 1080P HD Mini Camera Stickable Wearable Multiple Skin Magnetic Micro Small Camera