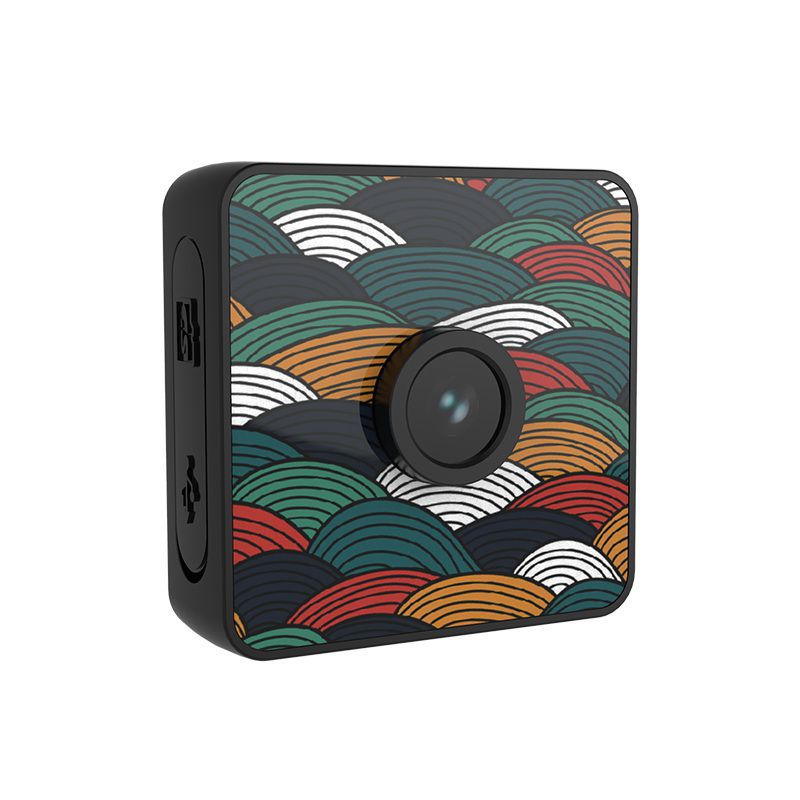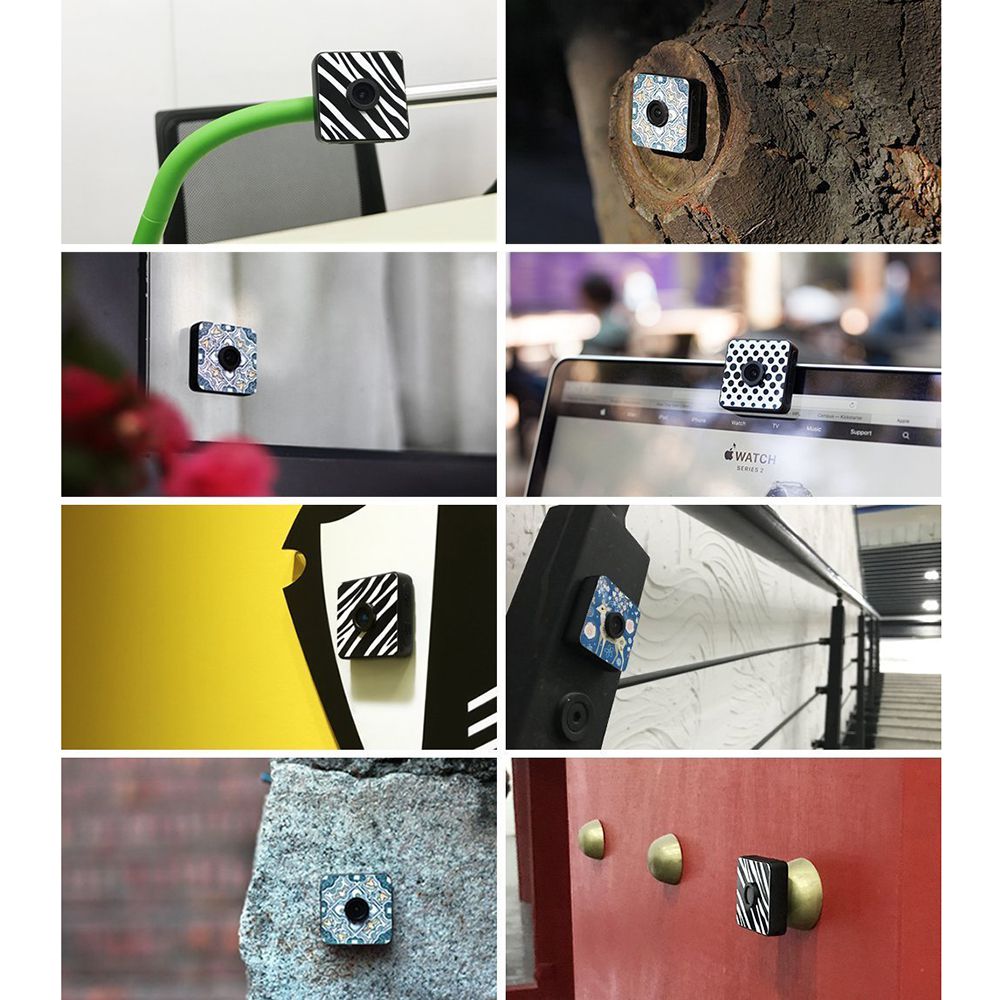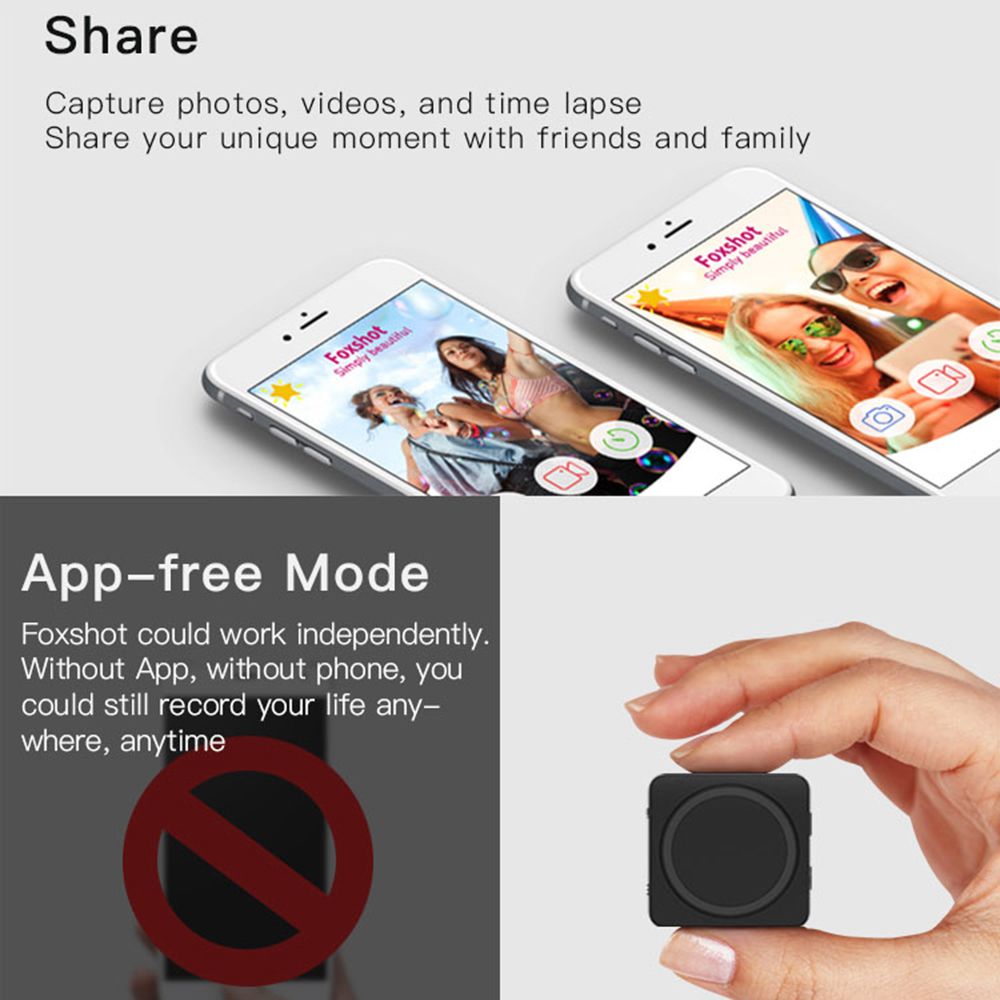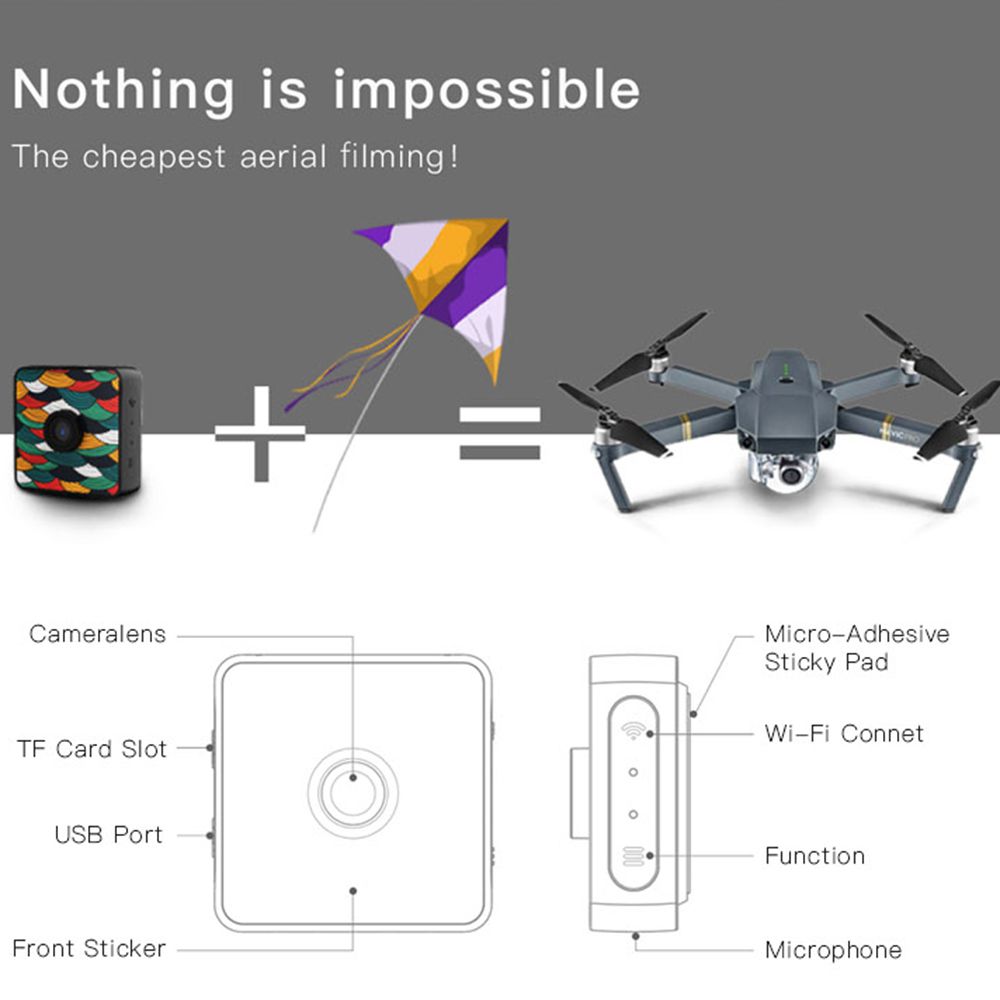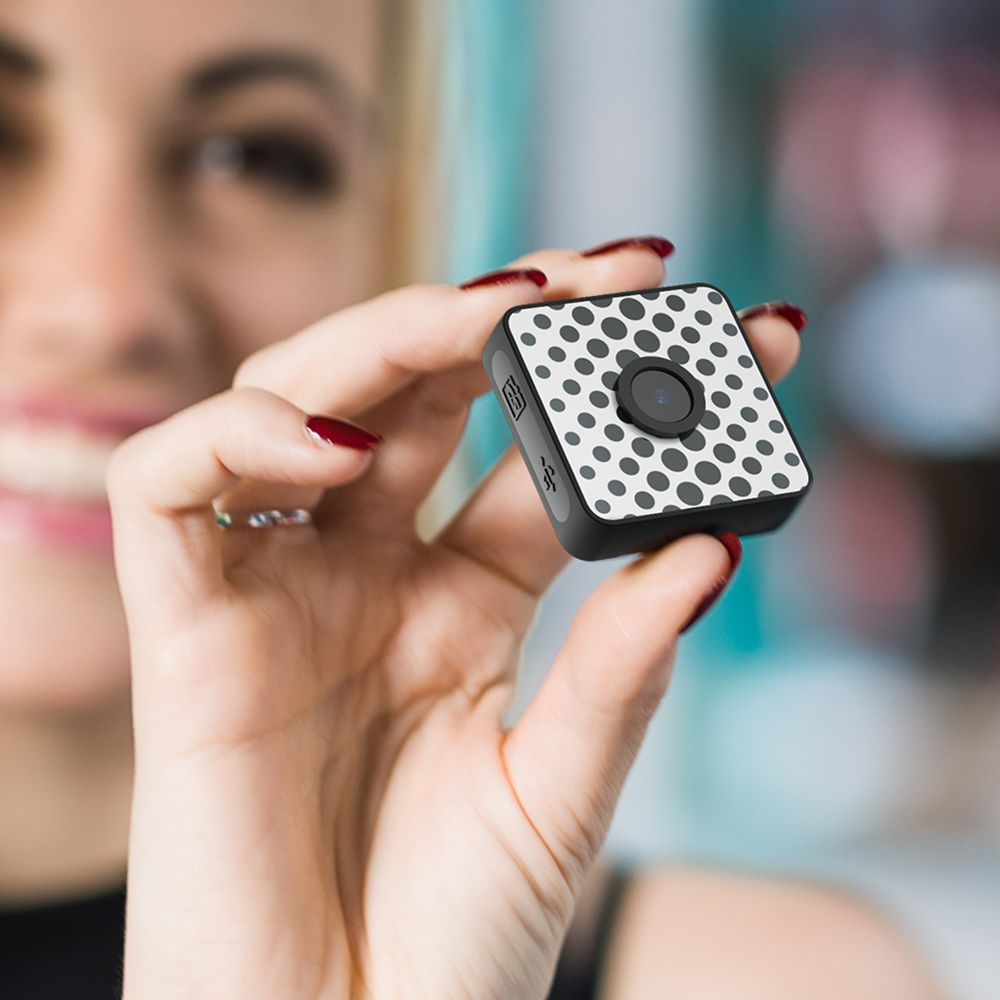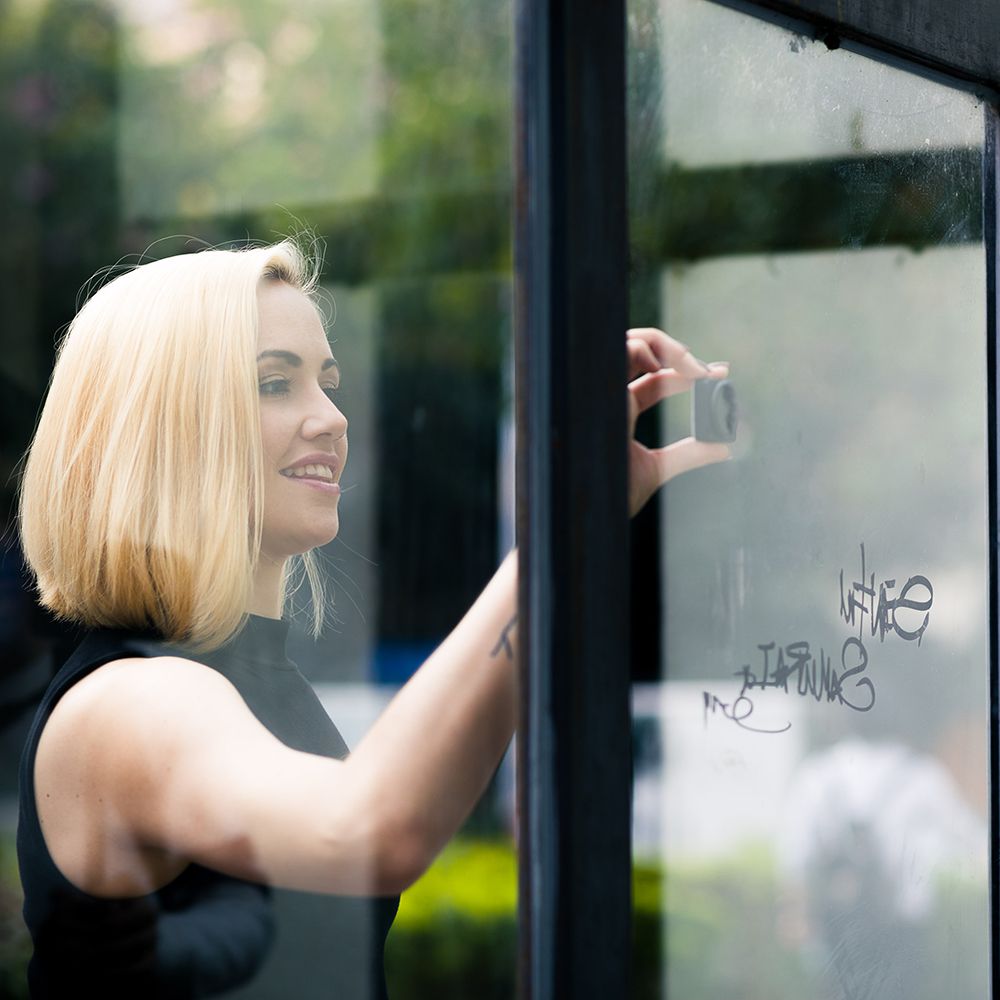 Description
Water-resistant Polychrome 1080P HD Mini Camera Stickable Wearable Multiple Skin Magnetic Micro Small Camera
This is a full 1080p HD camera, offers more vivid and natural to record every moment of life. It can be attached to any surface, which means you could place it on drones to capture amazing views from the high air.
Features:
Full 1080P HD camera, shoot 1920*1080 HD video, without missing any details.
Water-resistant, perfect for outdoor activities.
With a gel and magnetic sheet, this camera can stick to glass, wood, screen and even marble.
Could be placed on drones, to capture amazing pictures from the high air.
Use the app as your remote and to get creative with time-lapse.
The replaceable surface makes it easy to hide in the shooting environment.
The noise-cancelling microphone can help to restore the shooting scene more realistically.
Small and portable, you can easily take it to anywhere.
Specifications:
Video Resolution: 1920 x 1080 @ 30 fps
Sensor Resolution: 2 Mega Pixels
Field of view: 70º
File Type: MP4
Codec: H.264
Storage: Up to 32GB micro SD (TF card not included)
Power Supply: 500mAh
Battery: 500mAh Li-Polymer Rechargeable Battery
Recording Time: about 90 Mins
Full Charging Time: about 90Mins
Data & Charging Interface: Micro USB
Operation temperature: 32ºF - 104ºF (0ºC - 40ºC)
Operation humidity: ≤ 90% at 104ºF (40ºC)
System requirement: iOS 6.0 and higher, Android 4.0 and higher
Wi-Fi: Wi-Fi 802.11 b/g/n, 2.4G H z
Net Weight: 37g / 1.31oz
Package Weight: 92g / 3.25oz
Item Size: 4.4 * 4.4 * 2cm / 1.73 * 1.73 * 0.79in
Package Size: 19 * 10 * 3cm / 7.48 * 3.94 * 1.18in
Package List:
1 * Mini Camera
1 * USB Cable
Item Pictures of this Water-resistant Polychrome 1080P HD Mini Camera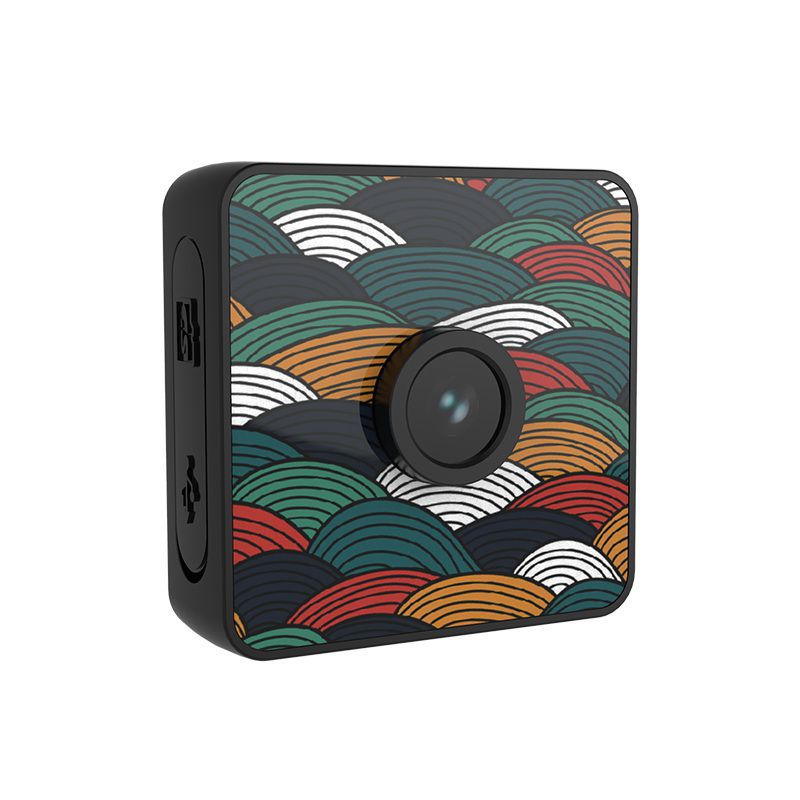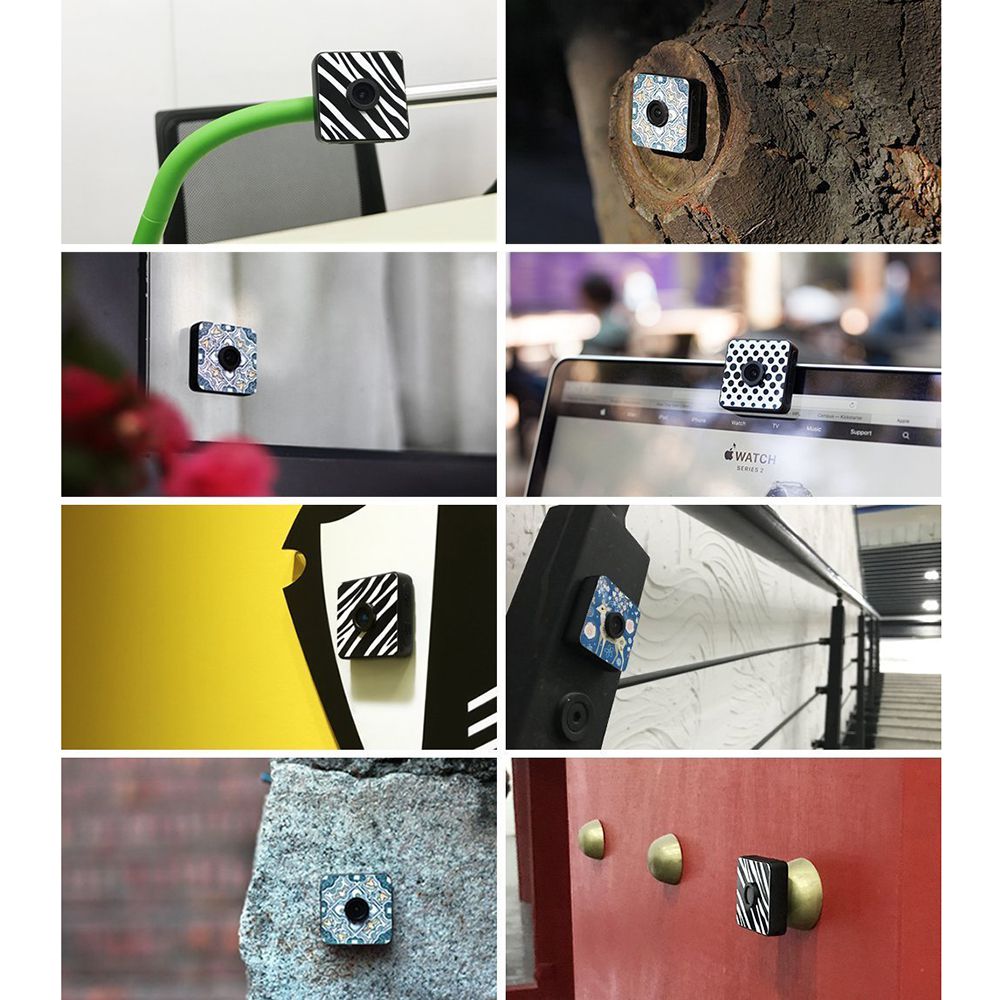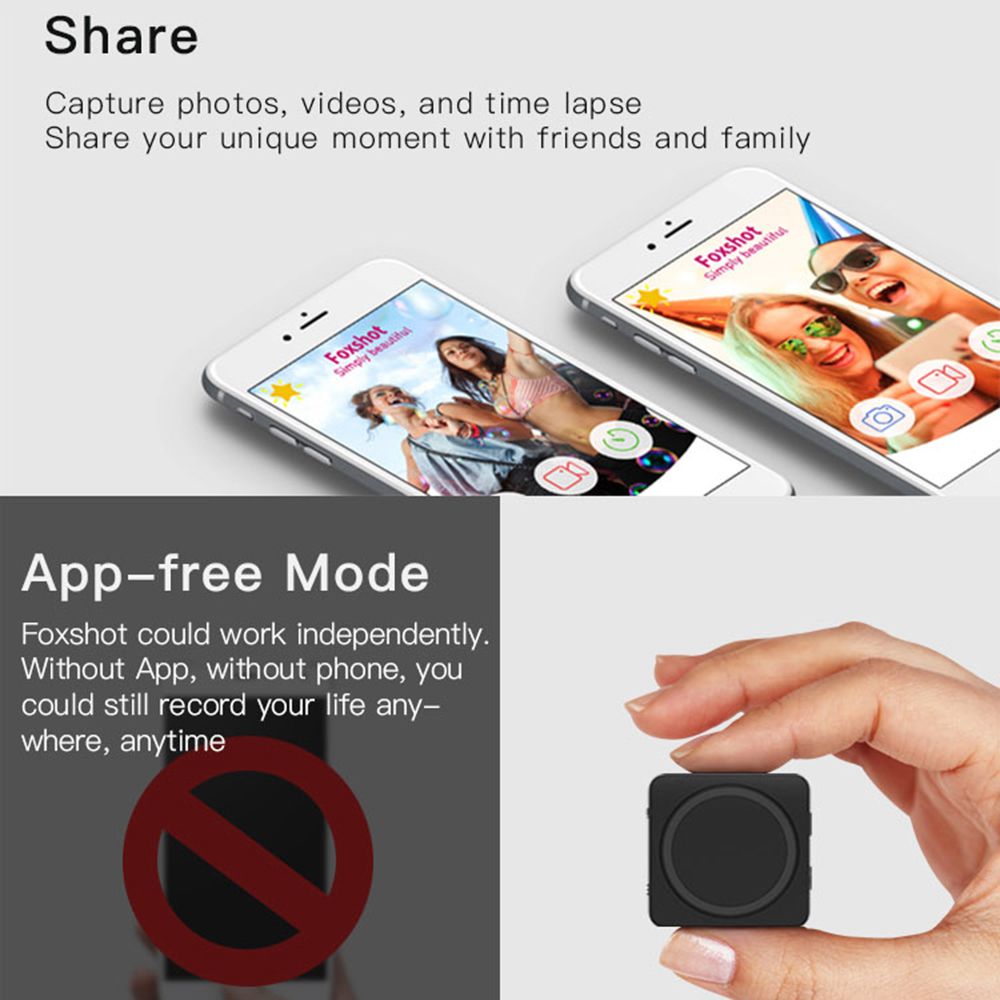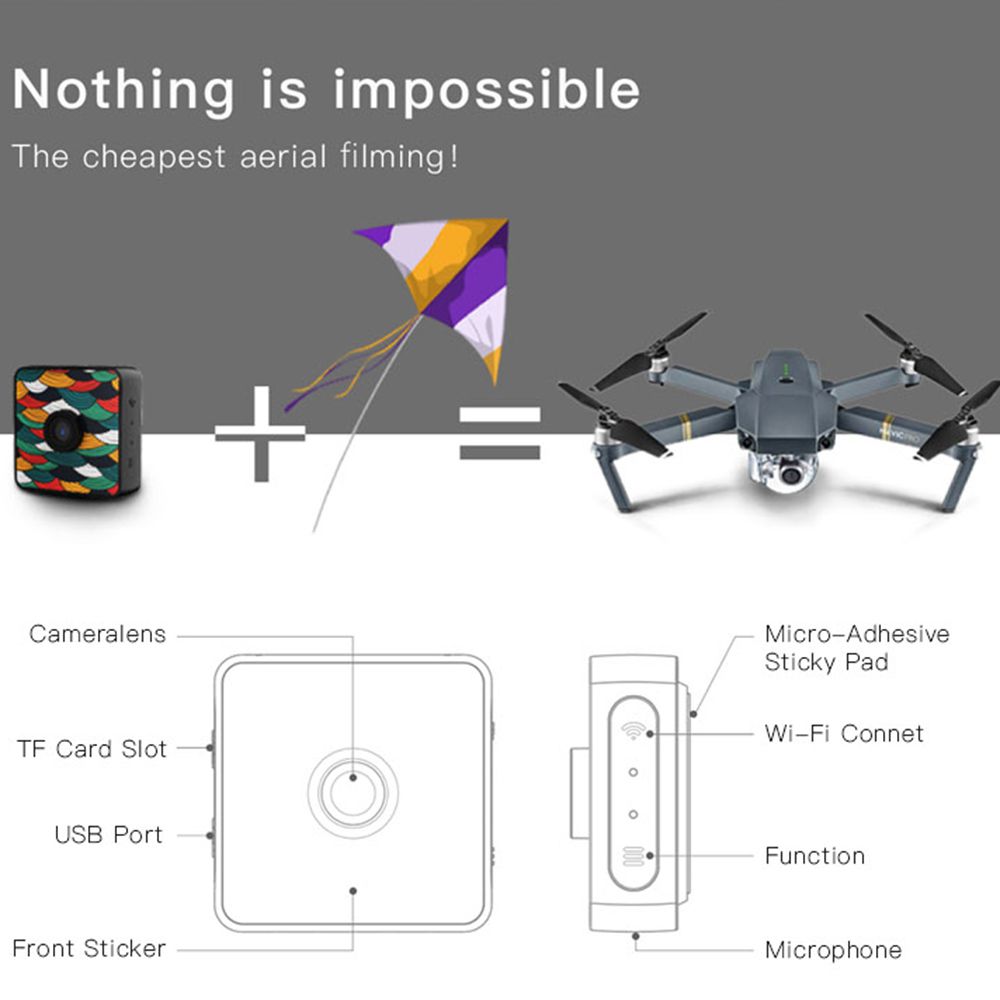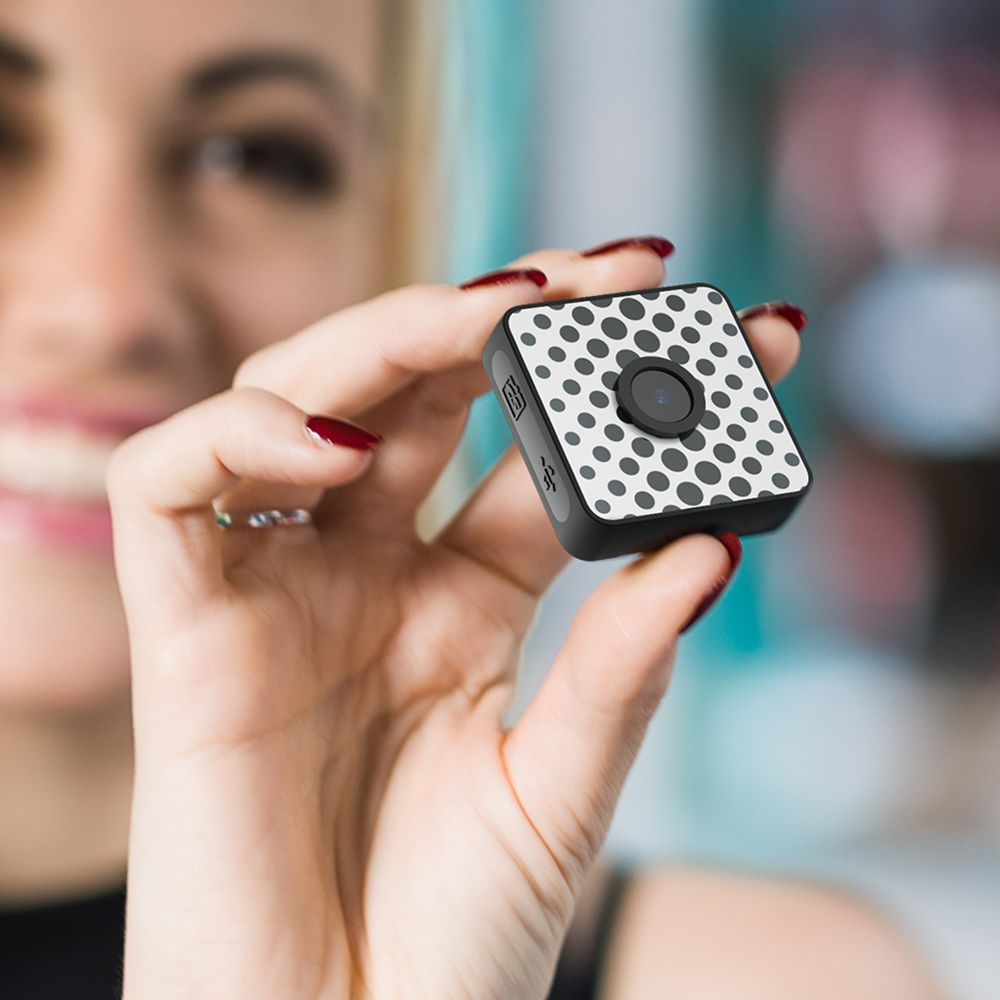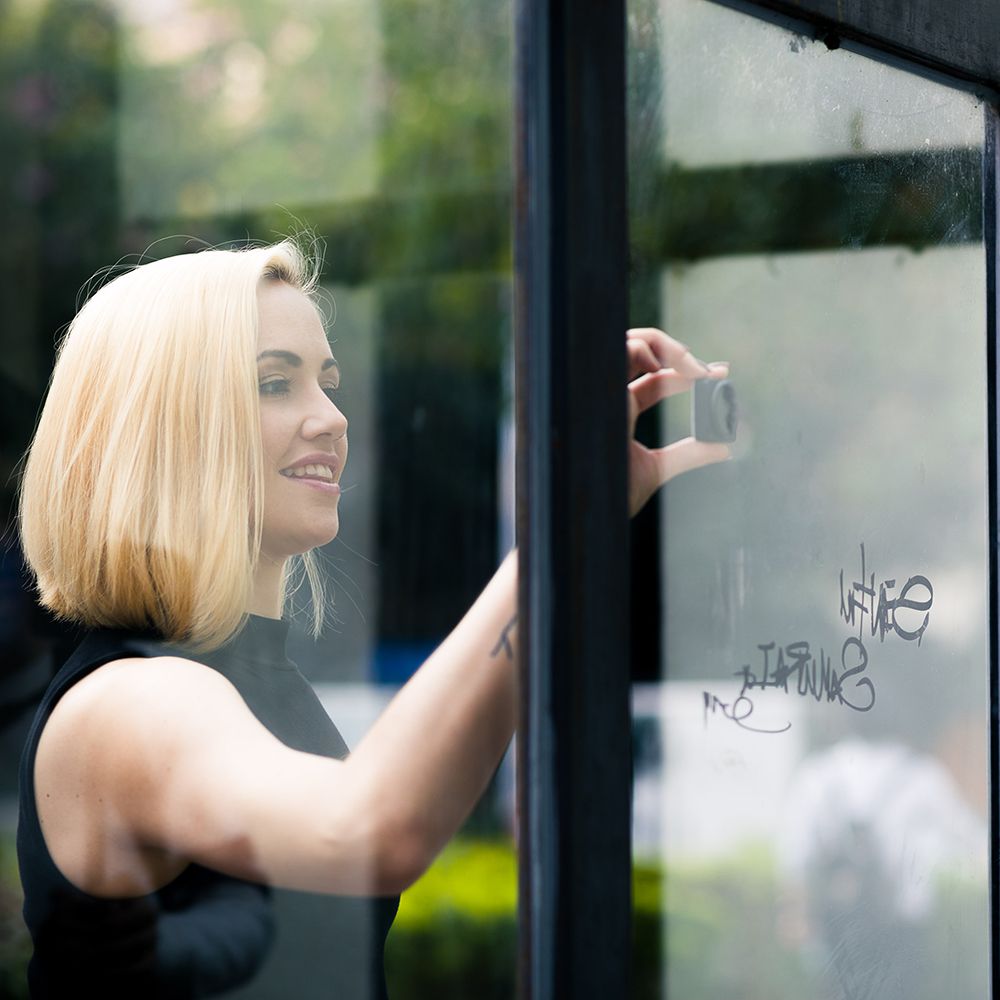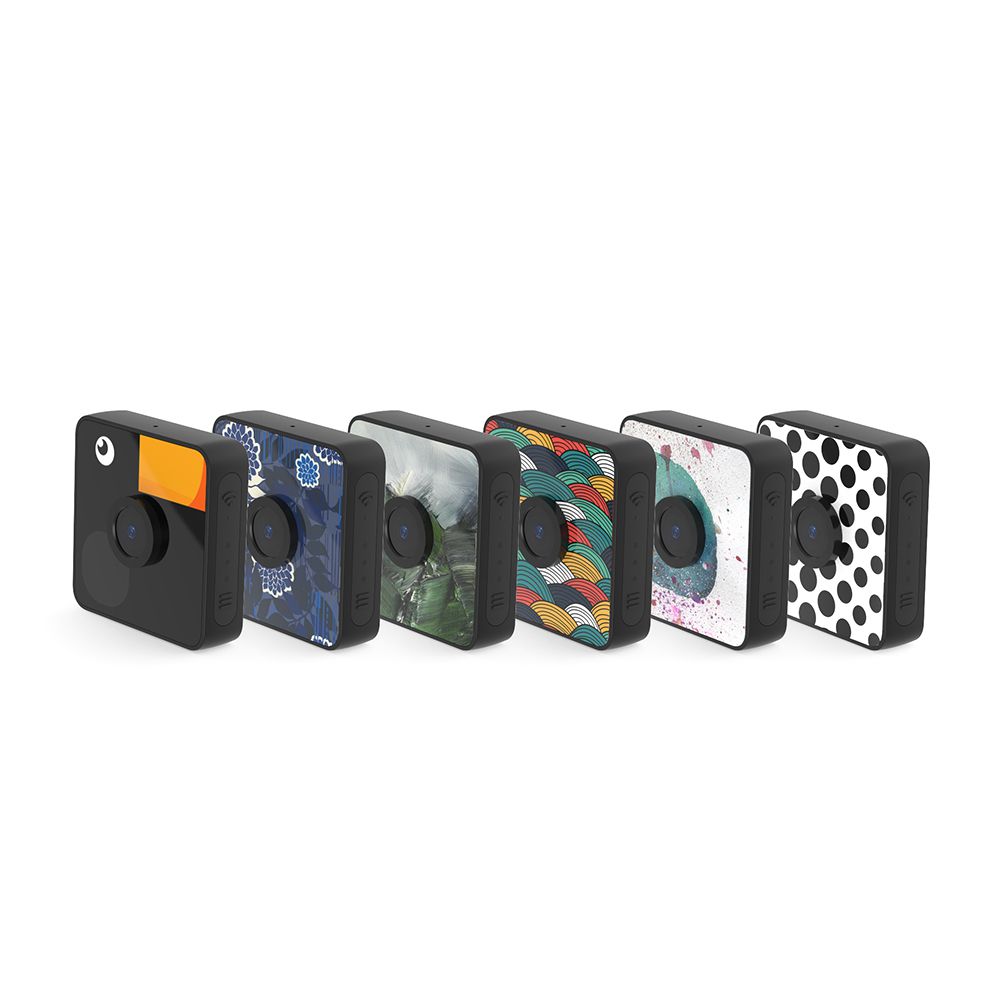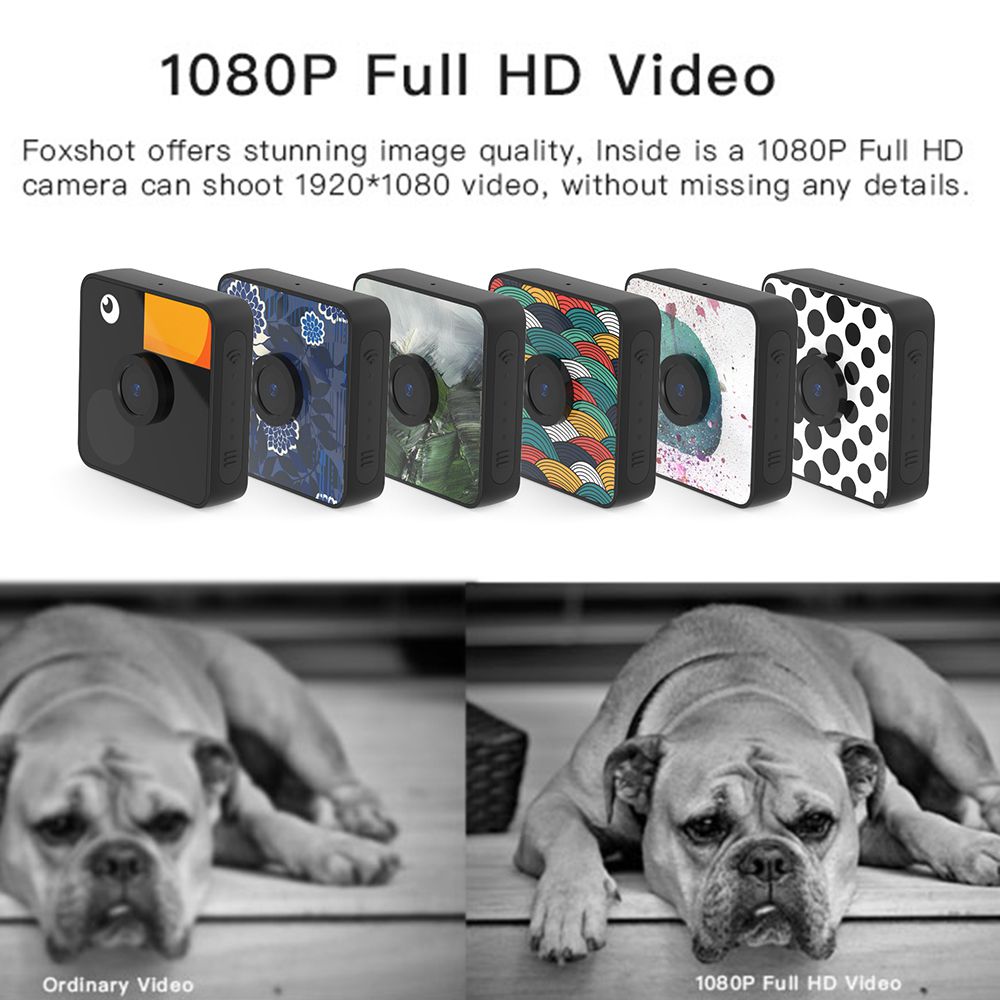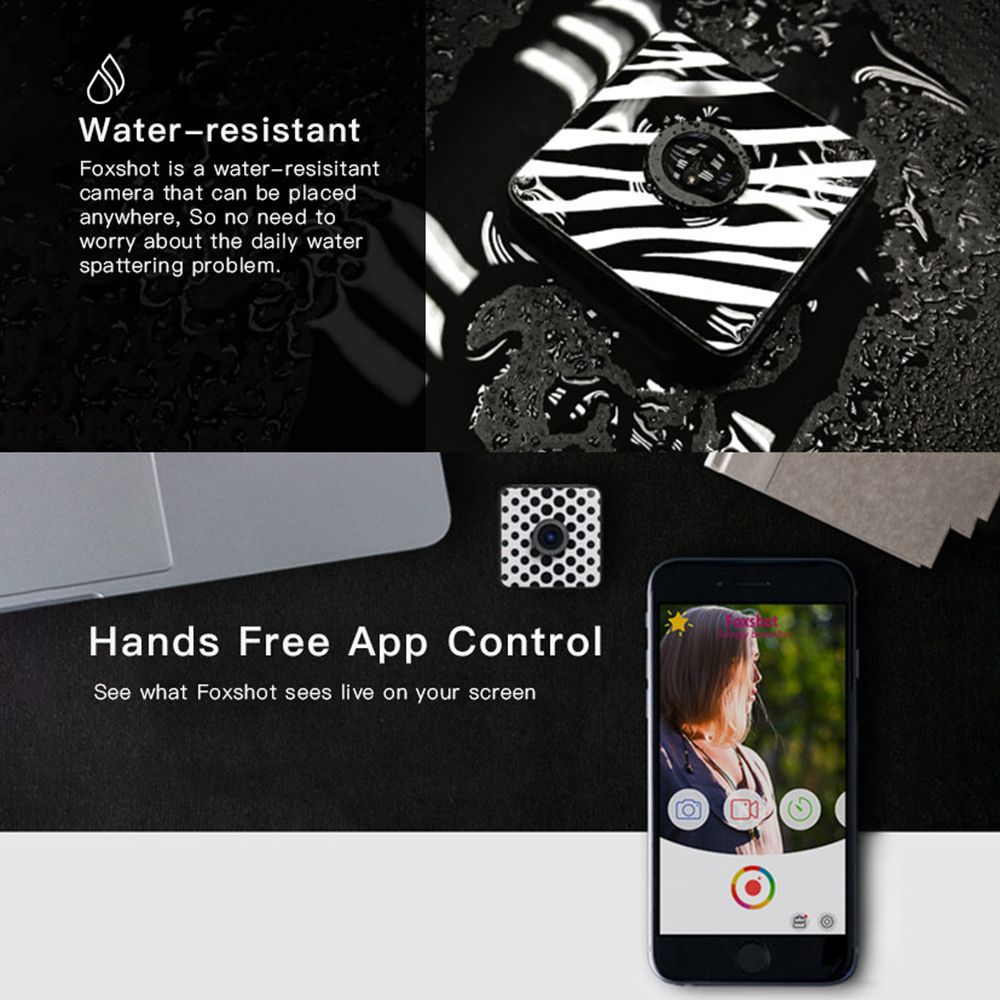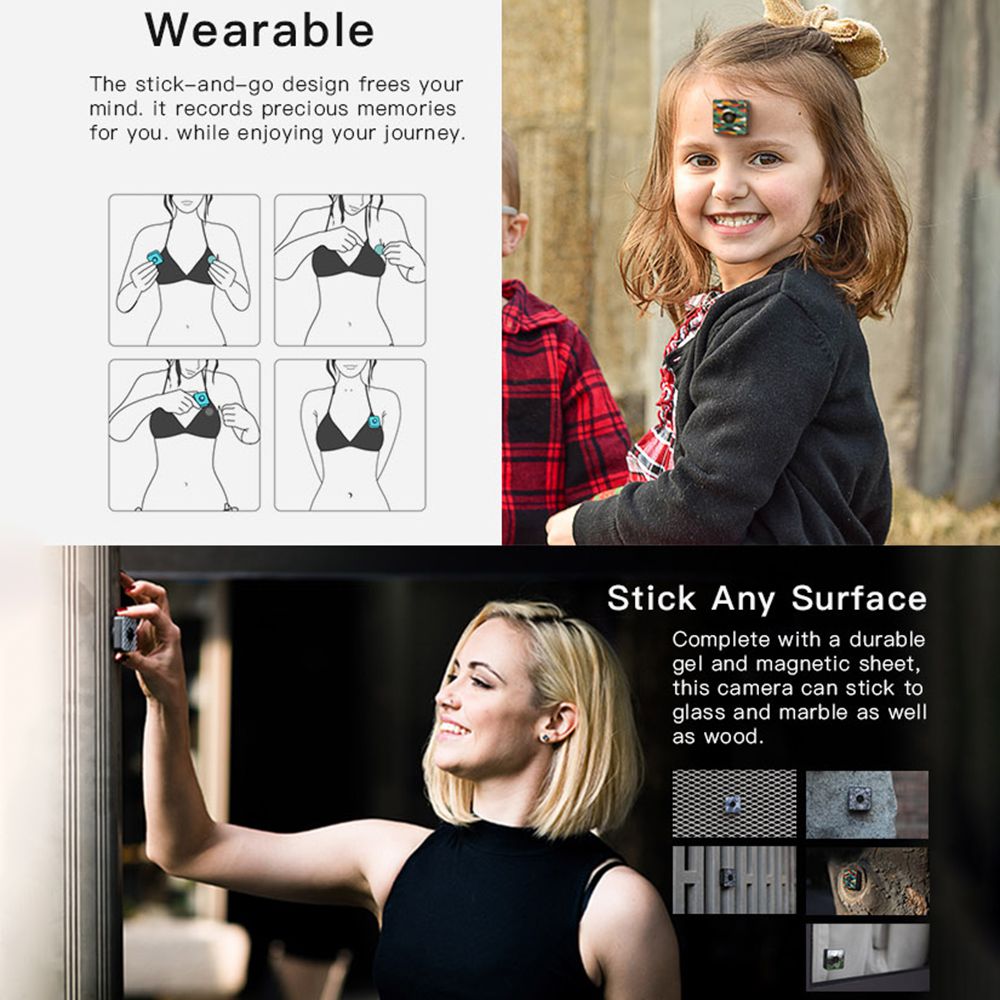 Reviews

14
#1 NEVILLE LESLIE MILLS
Jul 9, 2018

Super nice
#1 wertzui dfghjk
May 9, 2018

Everything works as it should!
#1 Robert Shosh
Nov 9, 2018

The goods were delivered quickly.
#1 ilmi kelmendi
May 9, 2018

Very good… Super fast
#1 DariVultatt DariVultatt
Apr 9, 2019

Everything ok again
#1 uggwomens aifseng
Oct 9, 2018

Goods very solid and consistent with the description
#1 artirmselorse artirmselorse
Nov 9, 2018

the best!!!!!!!!!! this Water-resistant Polychrome 1080P HD Mini Camera Stickable Wearable Multiple Skin Magnetic Micro Small Camera is good quality, working very well
#1 John Cho
Jun 9, 2018

Ok , happy
#1 David Green
Apr 9, 2019

Everything seems ok, but not yet tried
#1 pepe jesus Ramirez Rincon
Aug 9, 2018

It arrived in time. Packed qualitatively. Test write off
Previous: SQ12 Mini Camera HD 1080P Night Vision Mini Camcorder Sport Outdoor DV Wide Angle Sport Video Camera Waterproof Camera Recorder
Next: SJCAM SJ5000X Elite Action Camera WiFi 4K 24fps 2K 30fps Gyro Sports DV 2.0 LCD NTK96660 Diving 30m Waterproof Camcorde