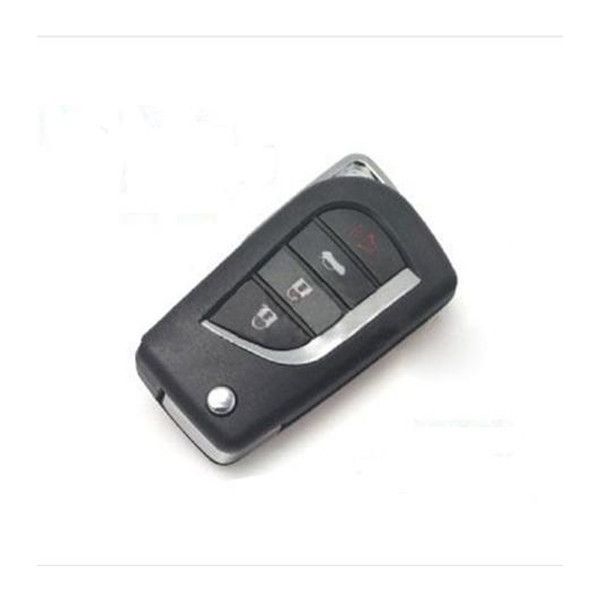 Description

Remote Key 4buttons 315MHZ For Toyota Modified (No Chip Included)

Packing List

1pc x Remote Key 4buttons 315MHZ For Toyota Modified (No Chip Included)


Reviews

10
#1 casey park
Feb 9, 2019

Recommended at 100%
#1 thereforcer thereforcer
May 9, 2018

Fast Delivery
#1 Urgemofer Urgemofer
May 9, 2018

Okay.
#1 Alexandr Kiselev
Jan 9, 2019

Great product arrived super fast via office for Brasil recommend.
#1 blopxnmino blopxnmino
May 9, 2018

Everything ok
#1 hadraoui youness
May 9, 2018

I'm very happy just arrived with a little delay, but all good... Thank you
#1 Kevin Wiederhold
Mar 9, 2019

the best!!!!!!!!!! this Remote Key 4buttons 315MHZ For Toyota Modified (No Chip Included) is good quality, working very well
#1 Robin Eiselt Olsson
Aug 9, 2018

Arrived super fast delivery. The best they have representative here in Brazil P make delivery. Good seller. Recommend.
#1 laurent guidoux
Mar 9, 2019

working good
#1 teermaskirm teermaskirm
May 9, 2018

working good
Previous: PCF7945MTT Chip 5pcs/lot
Next: Blank WS21-4D Chip 128Bit Use to Generate H Chip 10pcs/lot