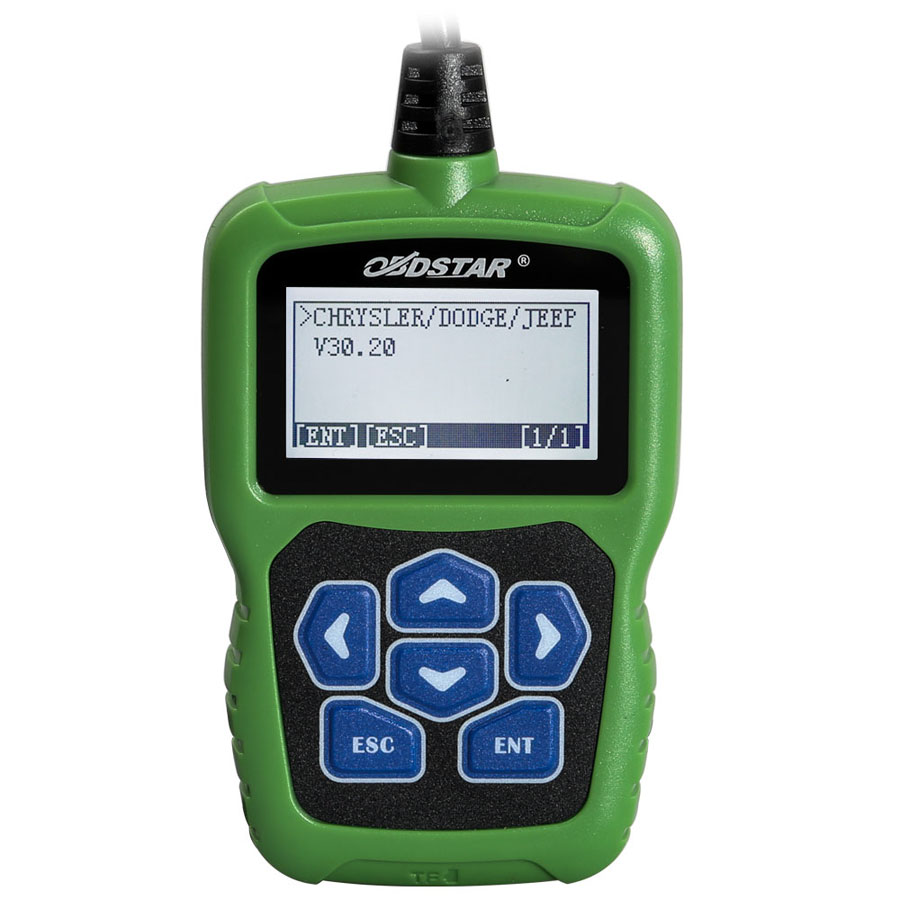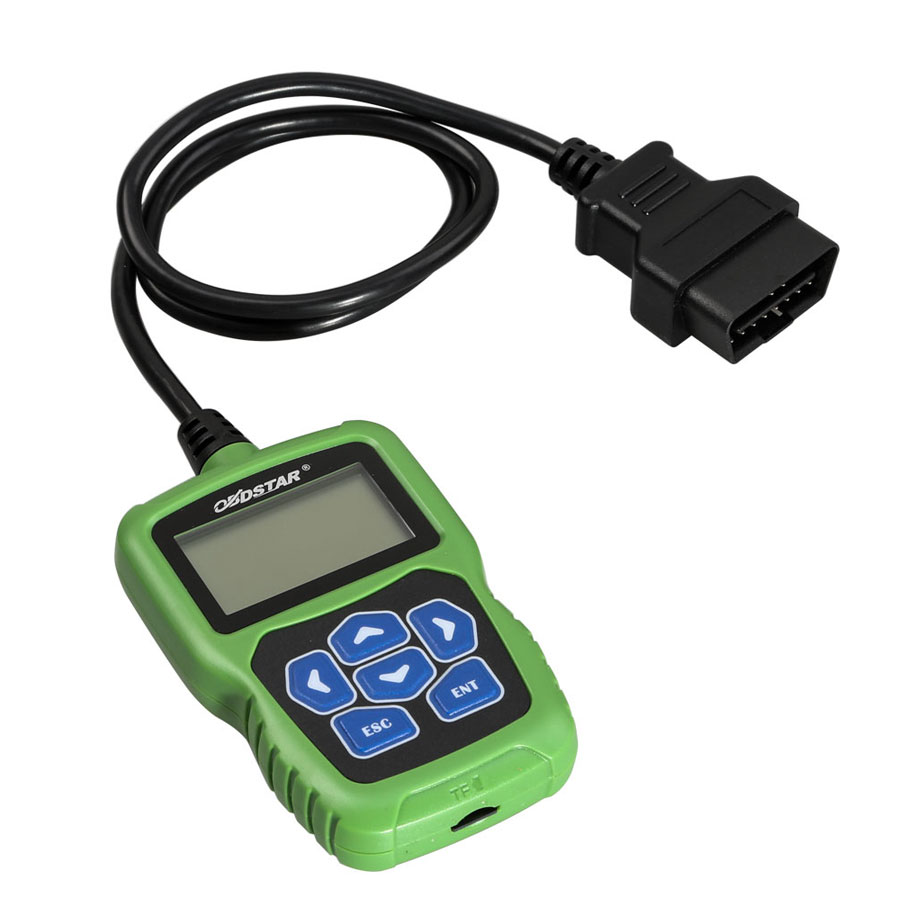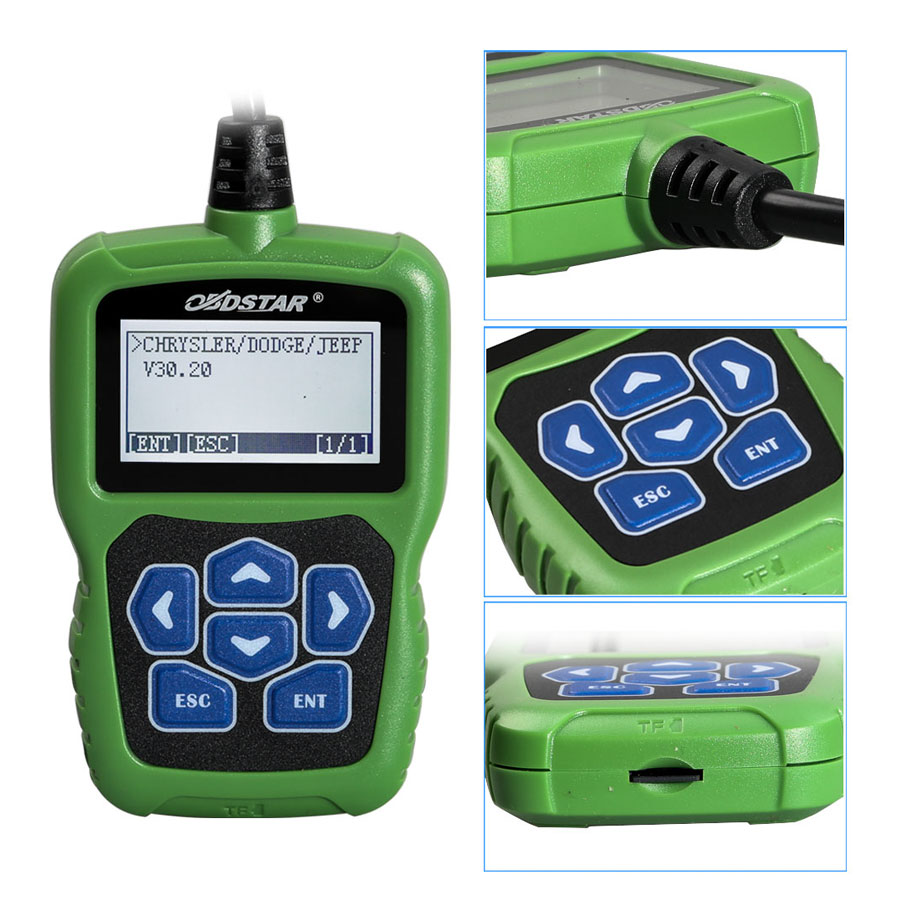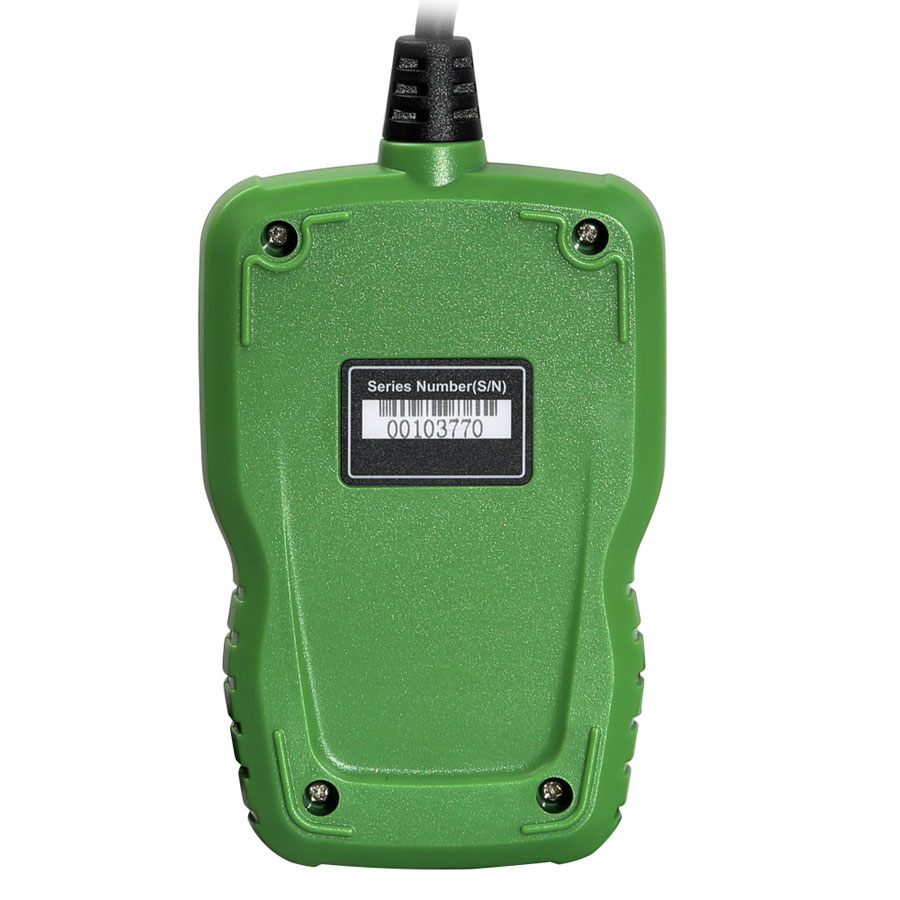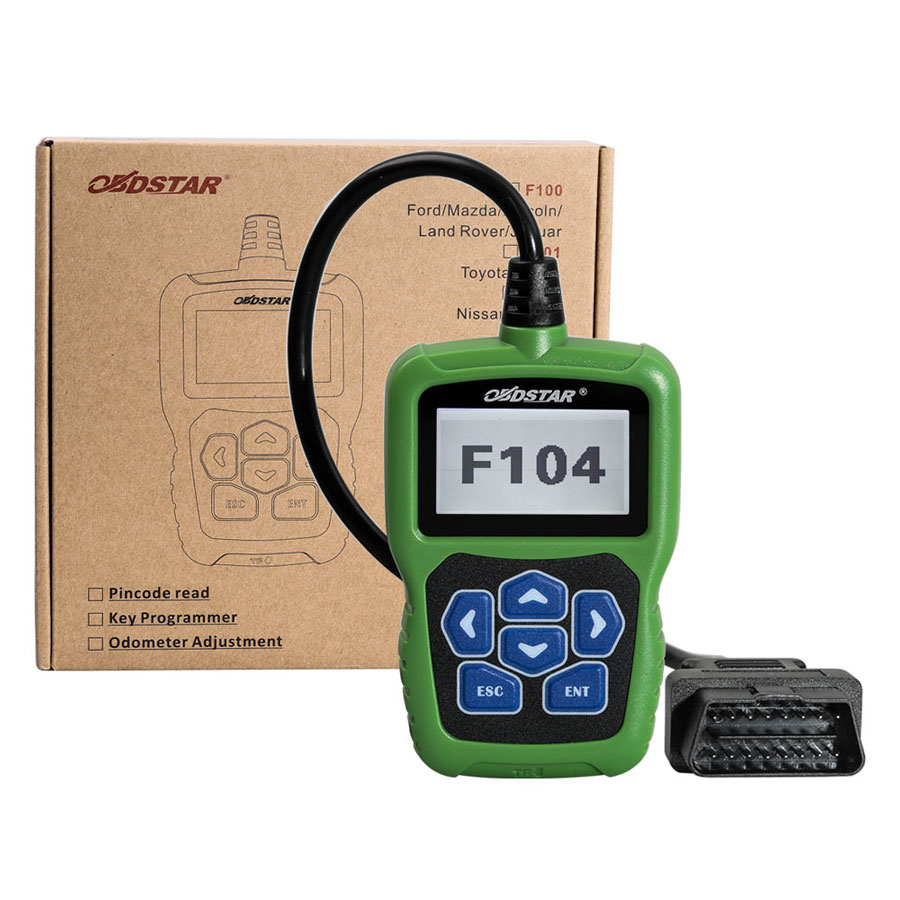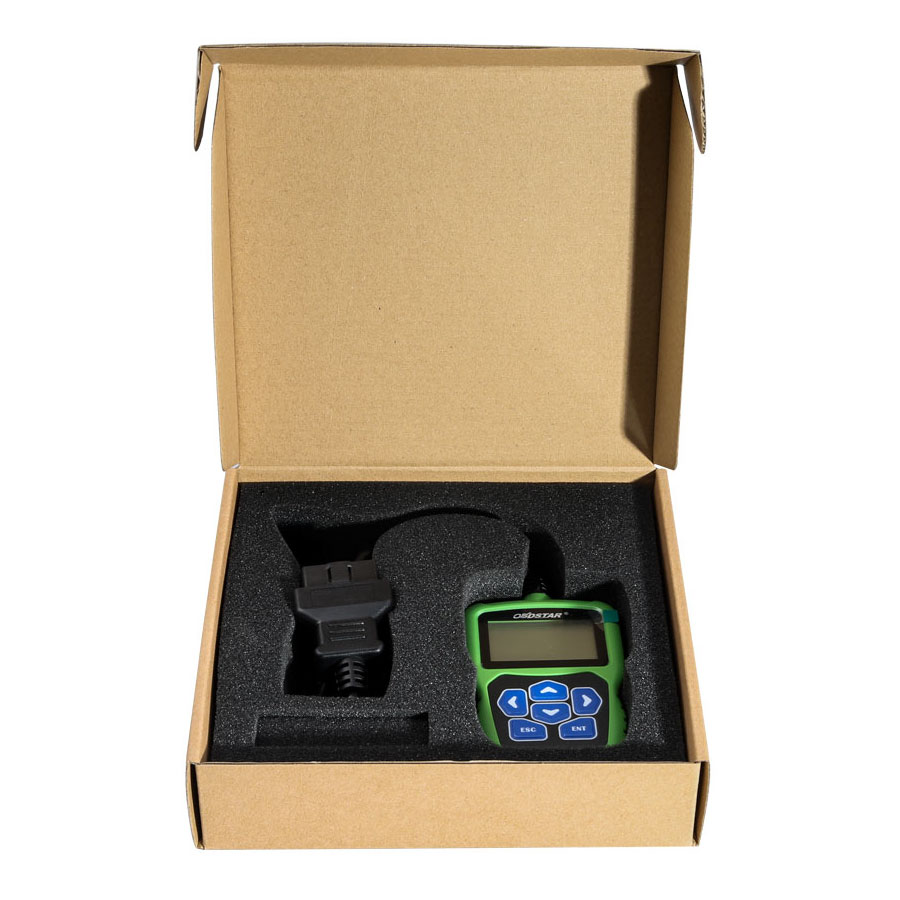 Description
OBDSTAR F104 (Design for Chrysler, Jeep, Dodge)
OBDSTAR
F104 is a professional device specially designed for Chrysler, Jeep and Dodge. It superiors to key programming, odometer adjustment and pin code reading for most vehicles under
Chrysler
. With portable dimension and industrial-level design, it can be widely applied in automotive aftermarket and service industry.
Multi-language environment can be applied in different countries and regions. The main unit system adopts ARM high speed chip to keep it running fast, stable and anti-jamming.
Notice: OBDSTAR F104 can't support cars before year 2007 well.
OBDSTAR F104 Upgrade via TF card at any time.
OBDSTAR F104 Features:
Support to extract pin code
Program Keys for most of Chrysler.
Correct odometer adjustment.
No need to connect with computer, plug and play, automatic transfer.
No need to buy tokens.
One Key Upgrade
Have good man-machine interaction.
OBDSTAR F104Models Included:
All types are under Chrysler, Jeep and Dodge.
Detailed models, please kindly refer to our car list attached.
OBDSTAR F104 IMMO Support car list:

CHRYSLER
200/300/300C/300M/Old CONCORDE 300/ASPEN/GRAND VOYAGER/LHS/NEON/PACHIFICA/PT CRUISER/
SEBRING/TOWN & COUNTRY/VOYAGER
DODGE
AVENGER/CALIBER/CARAVAN/CHALLENGER/CHARGER/DAKOTA/DART/DURANGO/GRAND CARAVAN/IN TERPID/
JOURNEY/MAGNUM/NEON/NITRO/RAM/STRATUS
detail information about support car list click obdstar f104 IMMO car list
OBDSTAR F104 mileage support car list:

CHRYLLER & DODGE:
1500/200/2500/300C/300M/3500/Aspen/Avenger/Caliber/Caravan/Charger/Cherokee/Commander/Compass/
Concord/Dakota/Durango/Grand Cherokee/Interepid/Journey/Lhs/Liberty/Magum/Neon/New Sebring/Nitro/
Pacifica/Patriot/Pt Cruiser/RAM/Sebring/SRI/SX/TJ/YJ/CJ/Voyager/Wrangler/
detail information about support car list click obdstar f104 mileage car list
OBDSTAR F104 Software update:
OBDSTAR F104 Language:
Package Includes:
1pc x F104 Main Unit
1pc x TF Card
Reviews

41
#1 Duewherieve Duewherieve
Sep 9, 2018

Everything is fine, it came quickly
#1 nongekkit nongekkit
Nov 9, 2018

Delivered quickly to the threshold,Connected the first time. Counted recorded without problems.
#1 Michael Chuprakov
Oct 9, 2018

It works perfectly as you can see.
#1 Haj Sira
Nov 9, 2018

Received it via DHL,all good.thank you.
#1 Joseph hagan
Feb 9, 2019

Very good fast delivery
#1 michael fouche
May 9, 2018

Everything is super, very fast. from moscow to peter 2 days. p The parent put a tester for the brake as a gift. Many thanks to the seller, that's what quality and speed means.
#1 alberto alvarado
Oct 9, 2018

Everything is ok. Thank you to the seller.
#1 micah williams
May 9, 2018

Fast delivery, everything works
#1 jorge mendez
Mar 9, 2019

working good
#1 juan donayre vasquez
Feb 9, 2019

Do not have time to test right now, looks great
Previous: V195 CAN Clip for Renault Latest Renault Diagnostic Tool with AN2131QC Chip
Next: OBDSTAR RFID Adapter Chip Reader Immo for VW Audi Skoda Seat 4&5 Generation