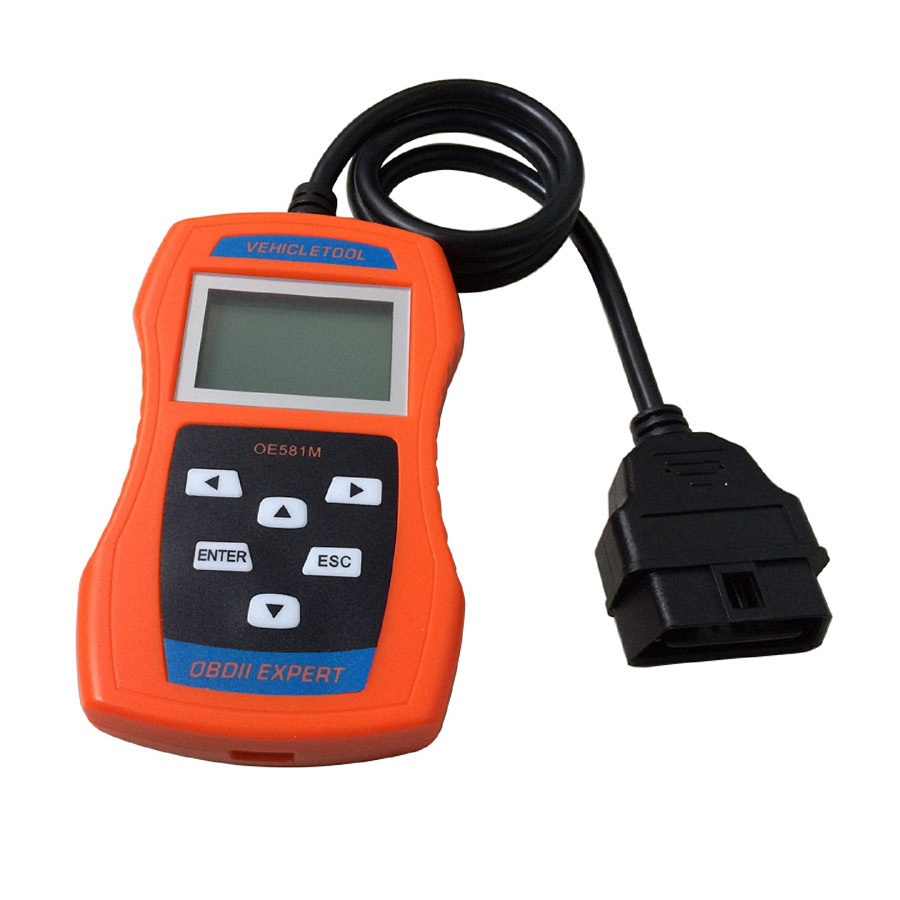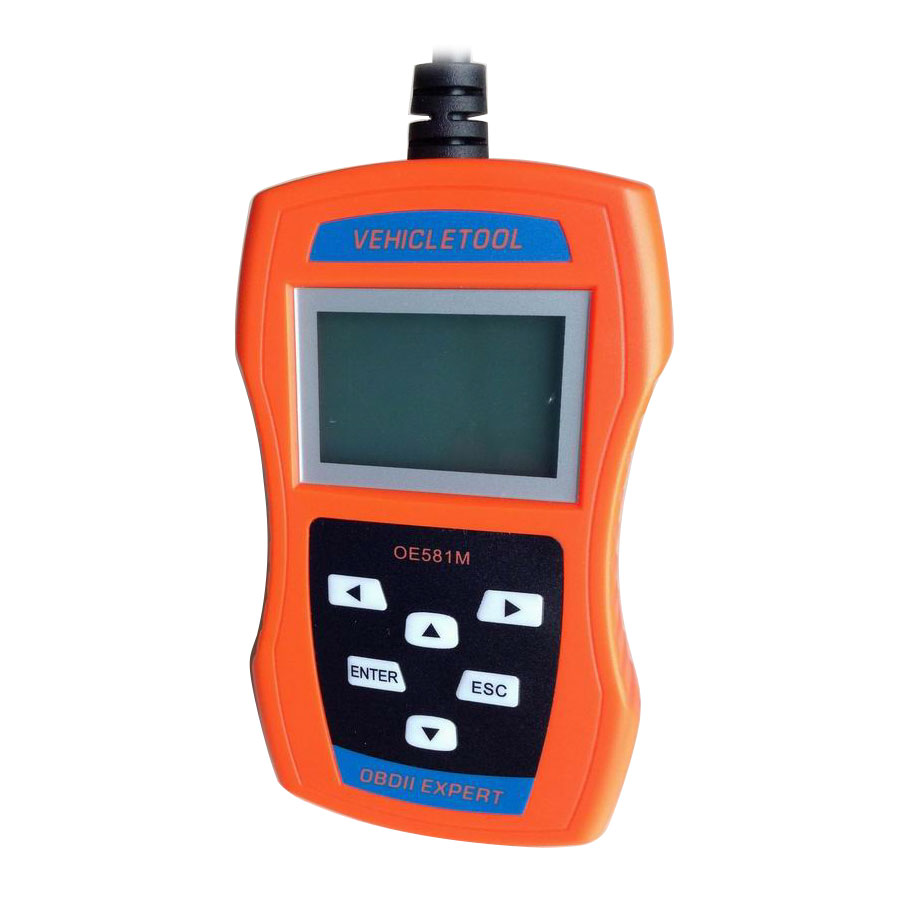 Description

OBD2 EXPERT OE581M CAN OBDII/EOBDII Code Reader Support all 1996 and Newer Cars & light Trucks
OE581M Languange support:
Germany,English,French,Italian,Czech,Spanish,Finnish,Turkish,Huangarian,Poland.
OE581M Product Features:
1.Works on all 1996 and newer cars & light trucks that are OBD II compliant (including the VPW, PWM, ISO, KWP 2000 and CAN protocols)
2.Reads and clears generic and manufacturer specific Diagnostic Trouble Codes (DTCs)
3.Trouble codes display on the LCD, needn't the code book.
4.Scanning live data
5.Reading Freeze Frame Data
6.Testing I/M Reading Status
7.Reading vehicle info
8.Oxygen Test
9.Component Test
10.Rescanning Dataest
OE581M VEHICLE COVERAGE:
GM
'96 - Current Year (
OBD-II
)
Ford '96 - Current Year (OBD-II)
Chrysler
'96 - Current Year (
OBD-II
)
Toyota '96 - Current Year (OBD-II)
Honda
'96 - Current Year (OBD-II)
NISSAN '96 - Current Year (OBD-II)
All other Asian and European '96 - Current Year (OBD-II)
All new CAN protocol cars.
OE581M Tool Description:
1.LCD Display , 128*64 pixel display with contrast adjustment, Backlit
2.enter key selects displayed
3.exit key go back to the previous screens
4.up/down arrows-moves the selection pointer and scrolls up or down
5.OBDII connector cable, connect car and the scan tool
OE581M Product Specifications:
Display-Backlit LCD,128*64 pixel display.
Operating Temperature- 0 to 5
External Power: 10.0 to 15.5 vols provided via vehicle battery
Update by internet
OE581M Dimensions:
• 135mm Length 71mm Width 32mm Height
• OBDII connector , 800mm
Package Includes:
1pcx OE581m
1pc x User's Manual
1pc x OBDII cable
1pc x USB cable
Reviews

15
#1 Francis DUFOUR
Nov 9, 2018

I received the goods, i liked the quality.
#1 Rogelio Bouza Calvo
Jul 9, 2018

Got, installed, proga found it, from the internet is untied, tomorrow i will check again, while i like everything
#1 nestor gutierrez
Jan 9, 2019

Very good product super fast
#1 Offighzoomini Offighzoomini
Mar 9, 2019

Soldering quality is good. Refinement does not require.
#1 Anthony Sonson
Jun 9, 2018

Item arrived quickly and guality was good.
#1 Sergey Mozgov
Jan 9, 2019

Good stuff. All as in the description
#1 Diana Vega
May 9, 2018

The product arrived in good condition and within the terms stipulated. this OBD2 EXPERT OE581M CAN OBDII/EOBDII Code Reader Support all 1996 and Newer Cars & light Trucks is good quality, working very well
#1 Alex da Silva
Dec 9, 2018

Very good ! I recommend !
#1 Angel Pargov
Sep 9, 2018

Very good fast delivery
#1 Erik Jones
Mar 9, 2019

Everything seems ok, but not yet tried
Previous: OBD2 Diagnostic Interface Tool VIECAR CY300 ELM327 OBD2 Scanner VC300 Support SAE J1850 Protocol