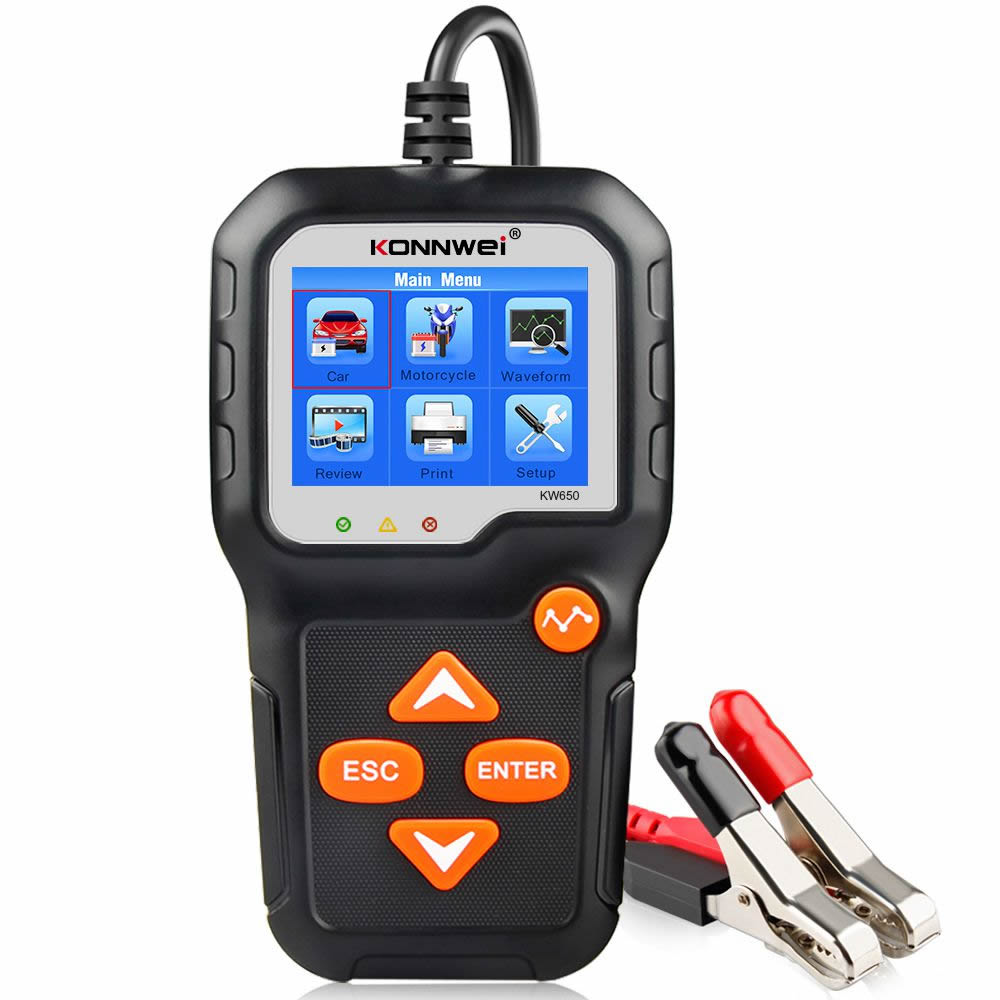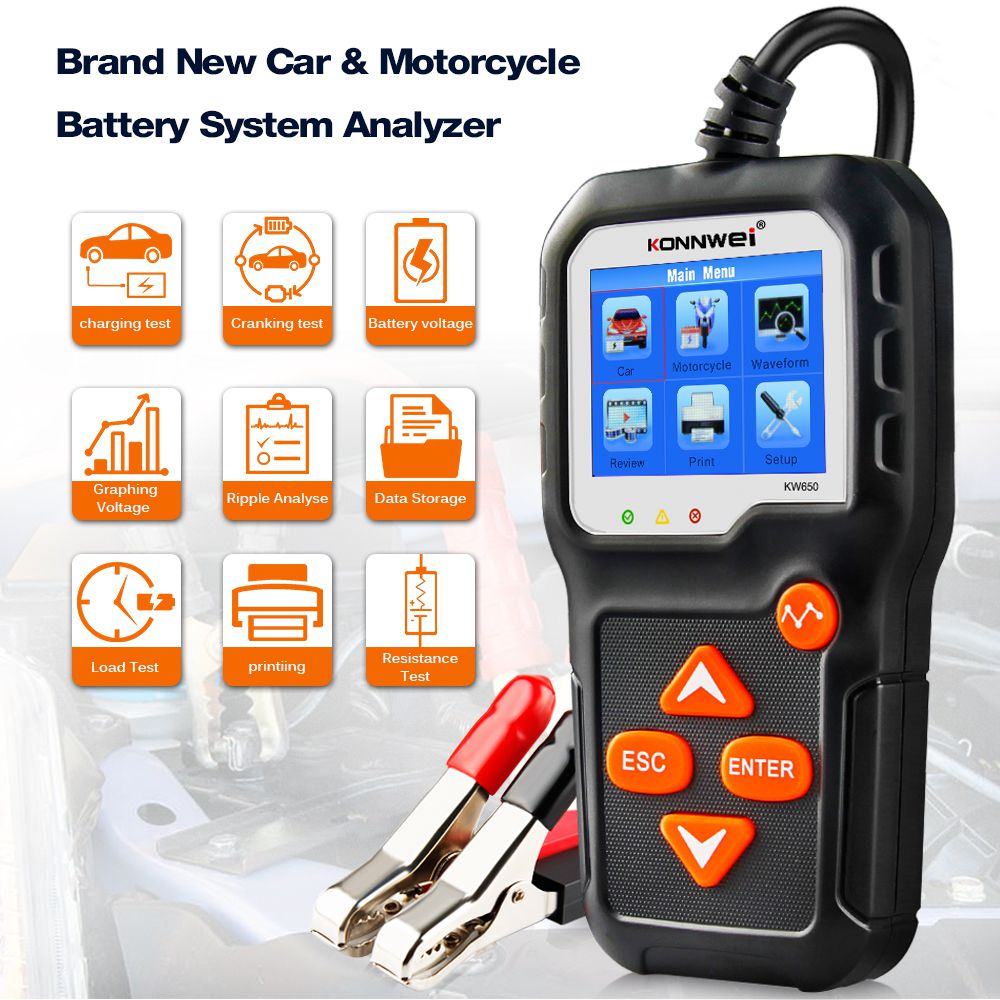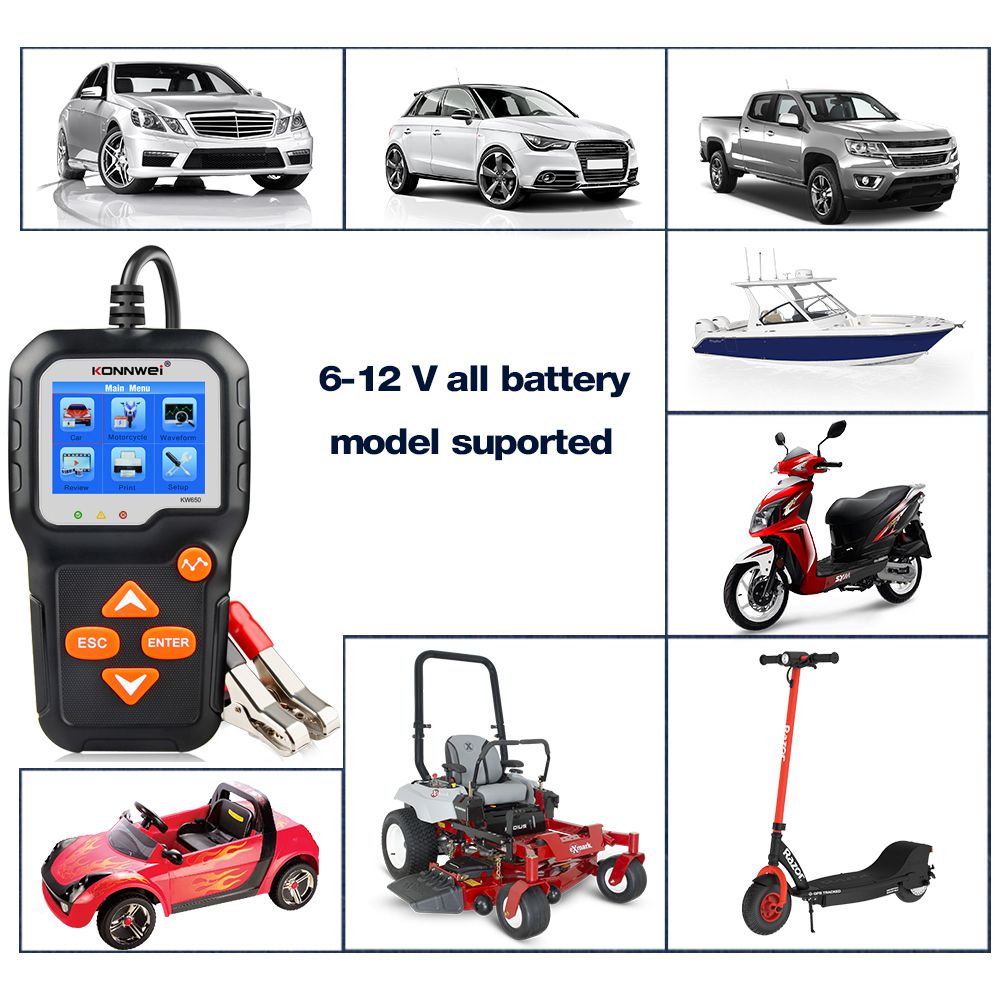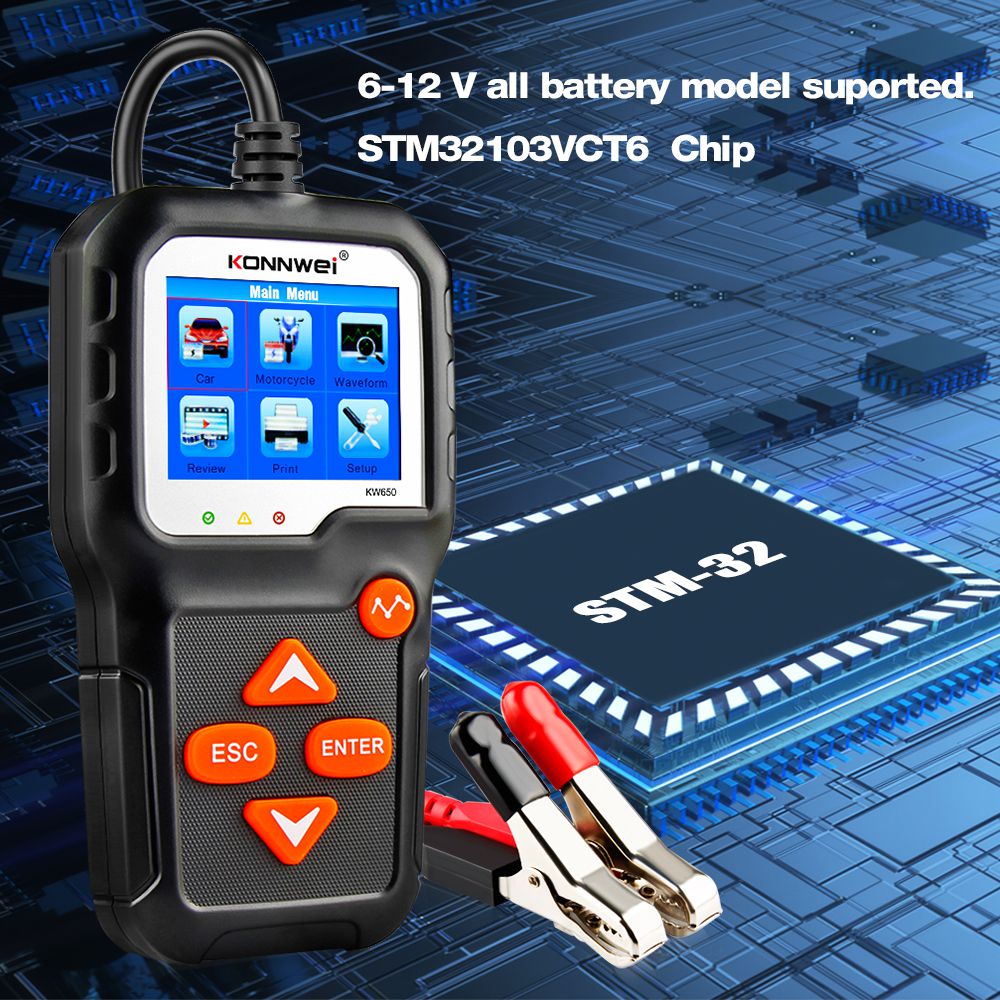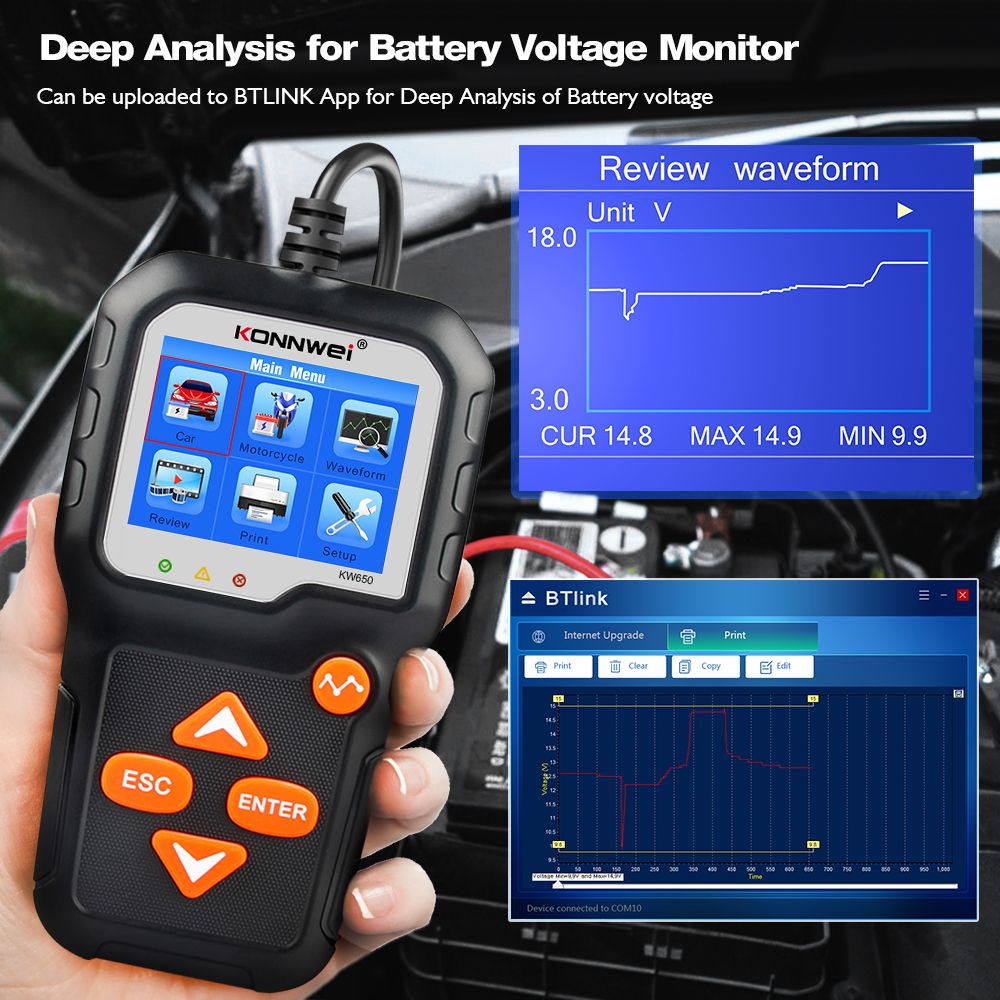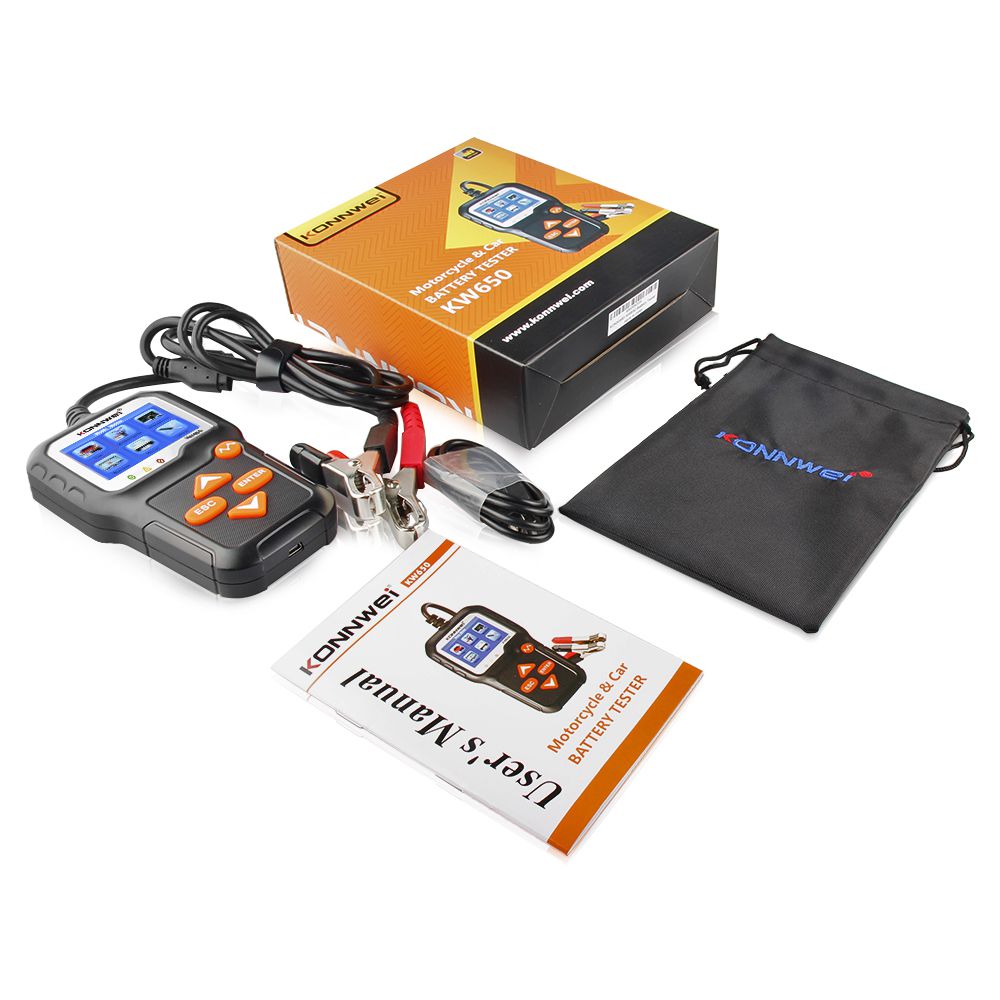 Description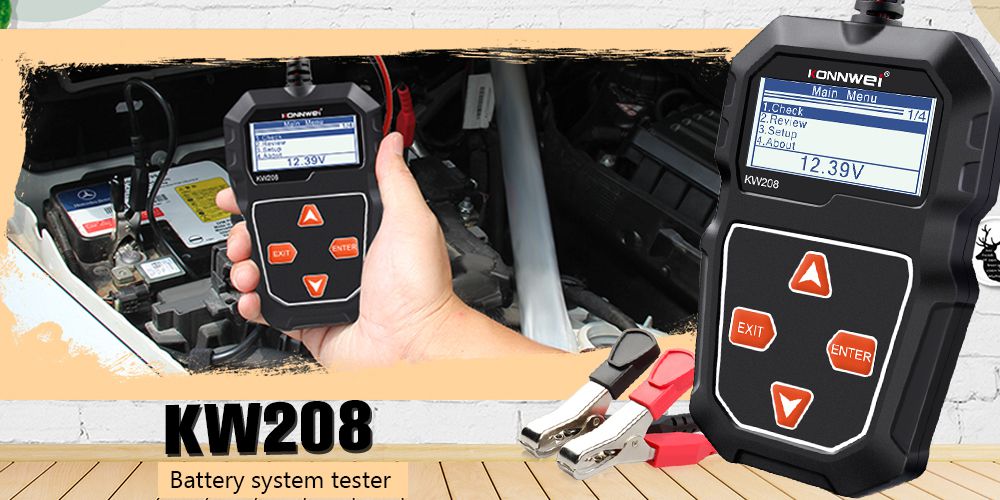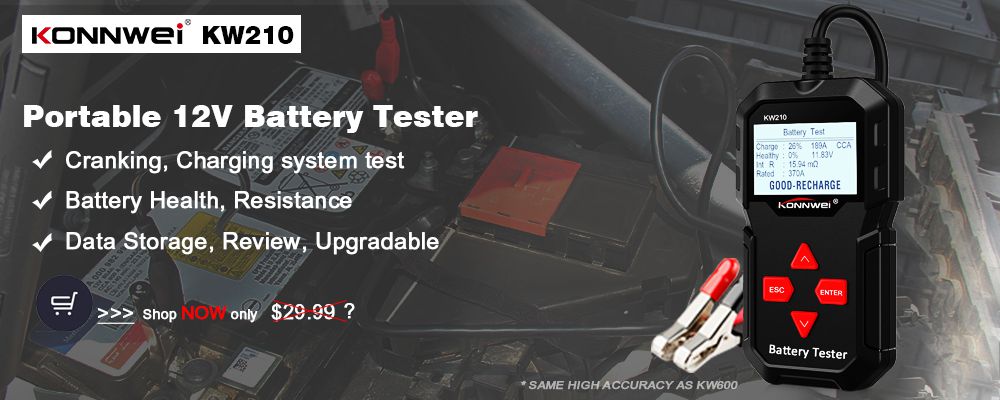 KW650 Newest Updates Released info on 30th-July
Dear friend, If your received KW650 software version is V1.3.2 , Please kindly update it to V1.3.4. V1.3.4 Fixed bugs for ripple test of vehicle batteries. If you meet any problem or questions, please feel free to contact us any time! ;)
KONNWEI KW650 6V 12 Volt Motorcycle & Car Battery Tester Machine Analyzer 100 to 2000 CCA Cranking Charging Test Tools for the Car
Upgraded version from KONNWEI KW600 / BA201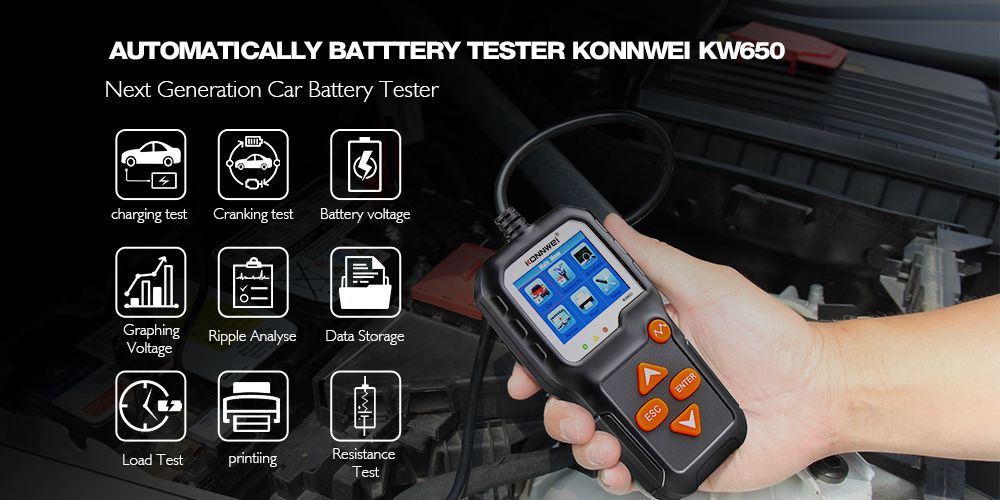 KW650 Battery Tester adopts the state-of-art conductance testing technology in the word to easily, quickly and accurately measure the actual cold cranking amps capability of the vehicle starting battery,healthy state of the battery itself, and common fault of the vehicle starting system and charging system, which can help maintence personnel to find the problem quickly and accurately. thus to achieve quick vehicle repair.
Top reasons to choose Professional car battery tester KONNWEI KW650
1. Support test wide range of 6V/12V batteries. 2. Simple and easy to use 3. Test batteries IN/ OUT of the vehicle 4. Accurate results in milliseconds 5. Battery life analysis, health percentage 6. Analysis Result: Good, Recharge or Replace 7. Lifetime update free and print via PC. 8. Add One-key entering battery voltage waveform analysis 9. 3 LED indicators directly tells you what happened to your battery 10. High quality imported STM-32 103VCT6 Chip Set, Faster running speed.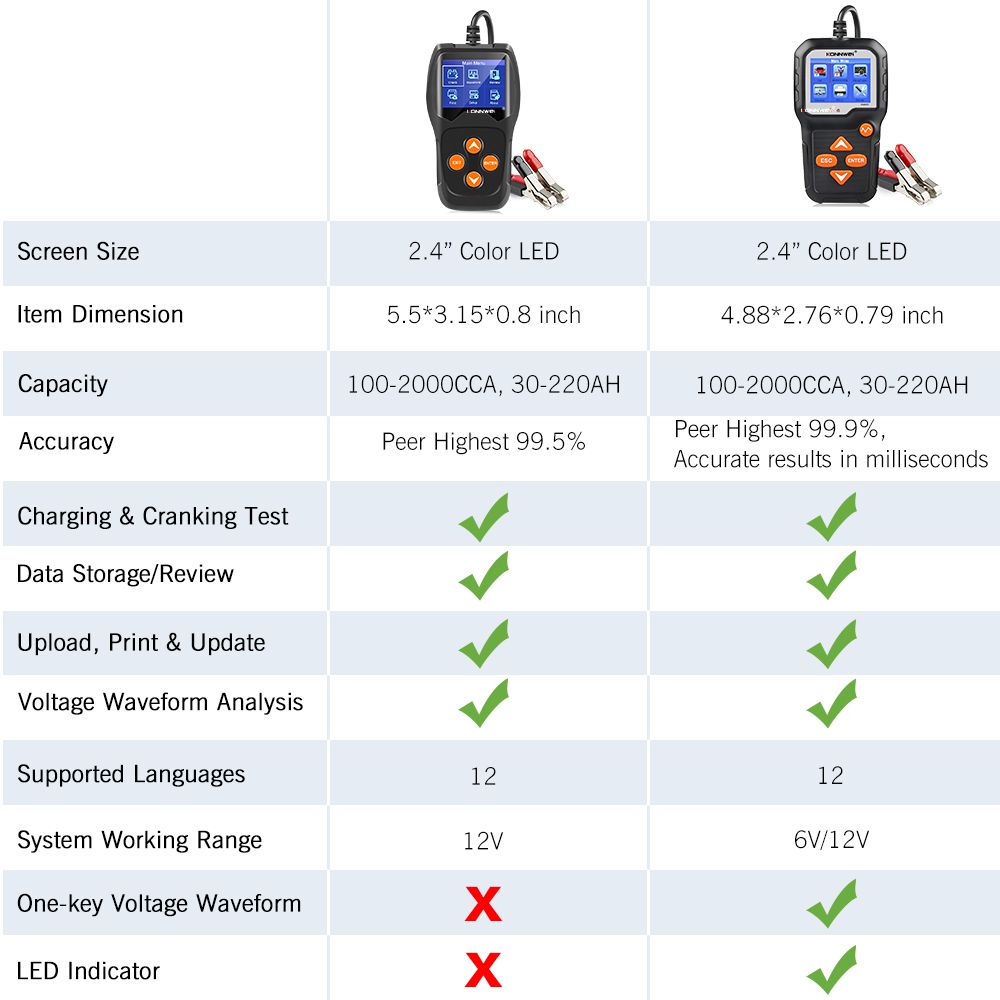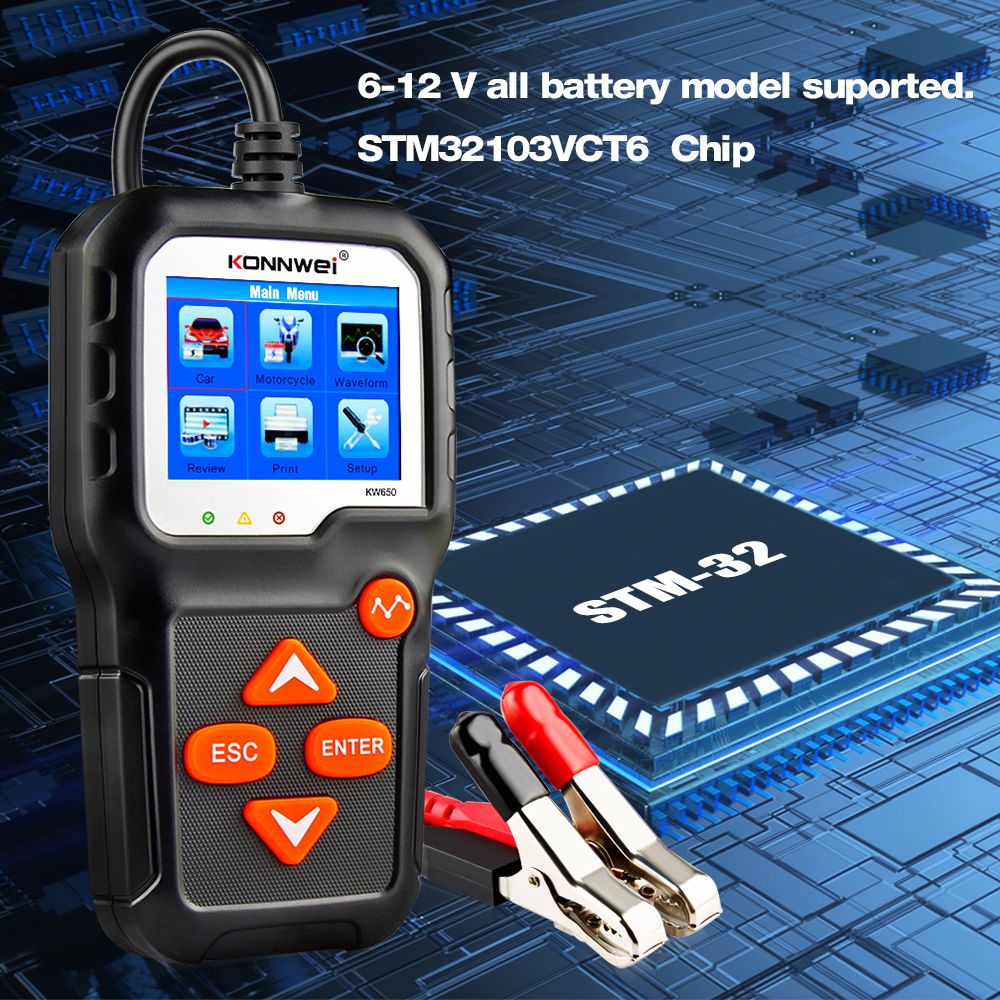 KW650 functions and features: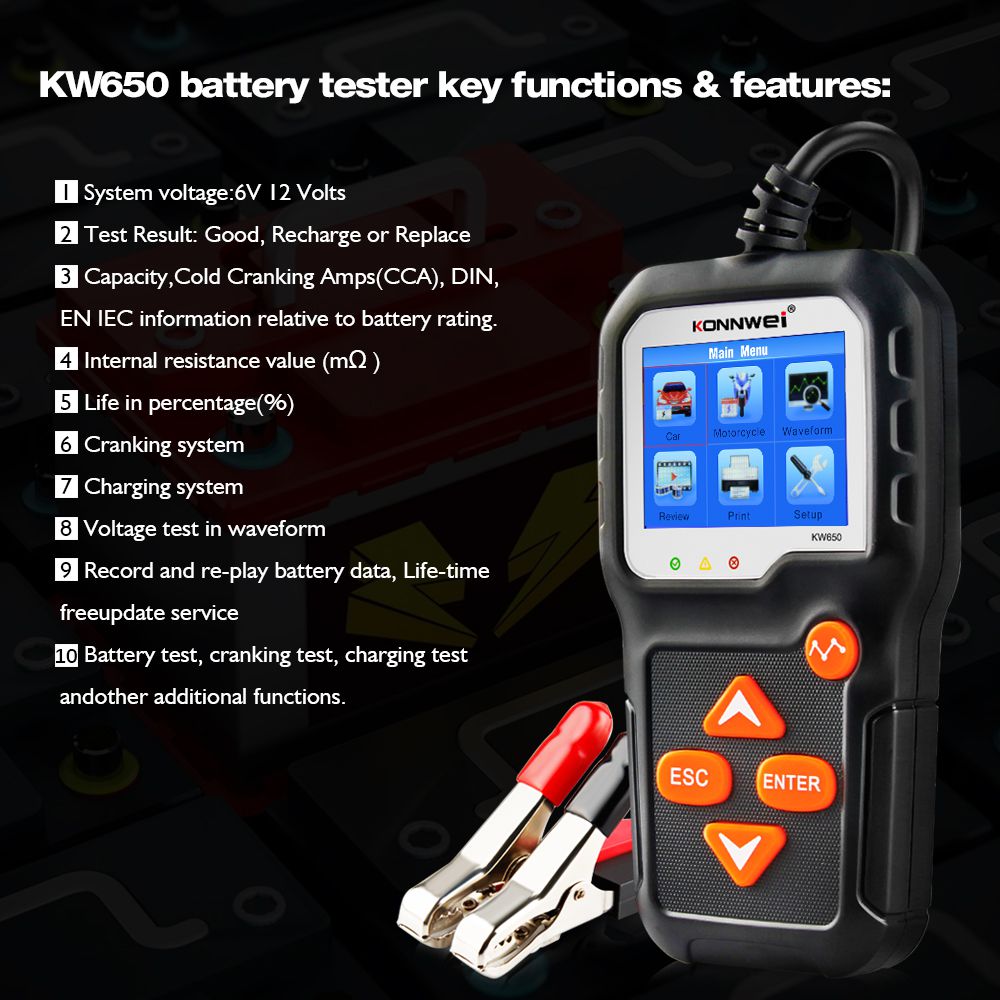 1.System voltage: 6-12 Volts 2.Test Result: Good, Recharge or Replace 3.Capacity - Cold Cranking Amps (CCA), DIN, EN and IEC information relative to battery rating. 4.Internal resistance value (mΩ) 5.Life in percentage (%) 6.Cranking system 7.Charging system 8.Voltage test in waveform 9.Record and re-play battery data, Life-time free update service 10.Battery test, cranking test, charging test and other additional functions
Software Display: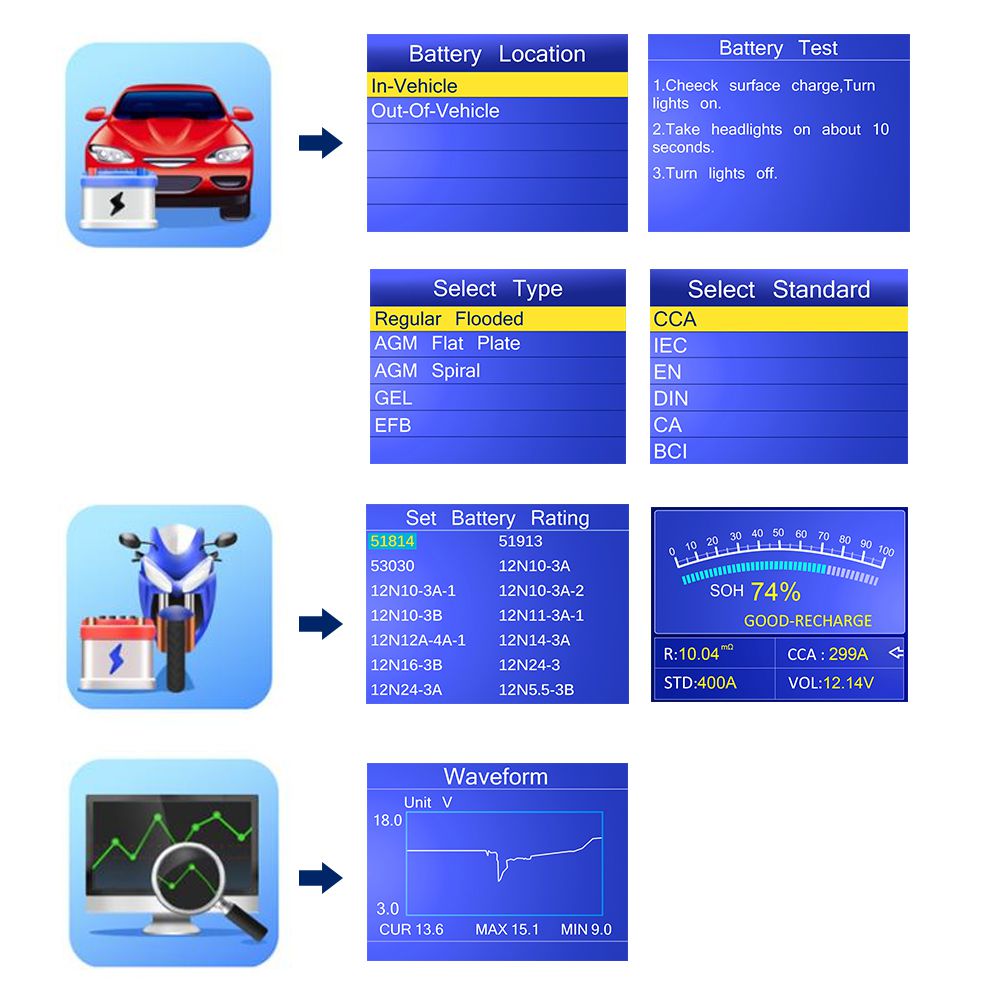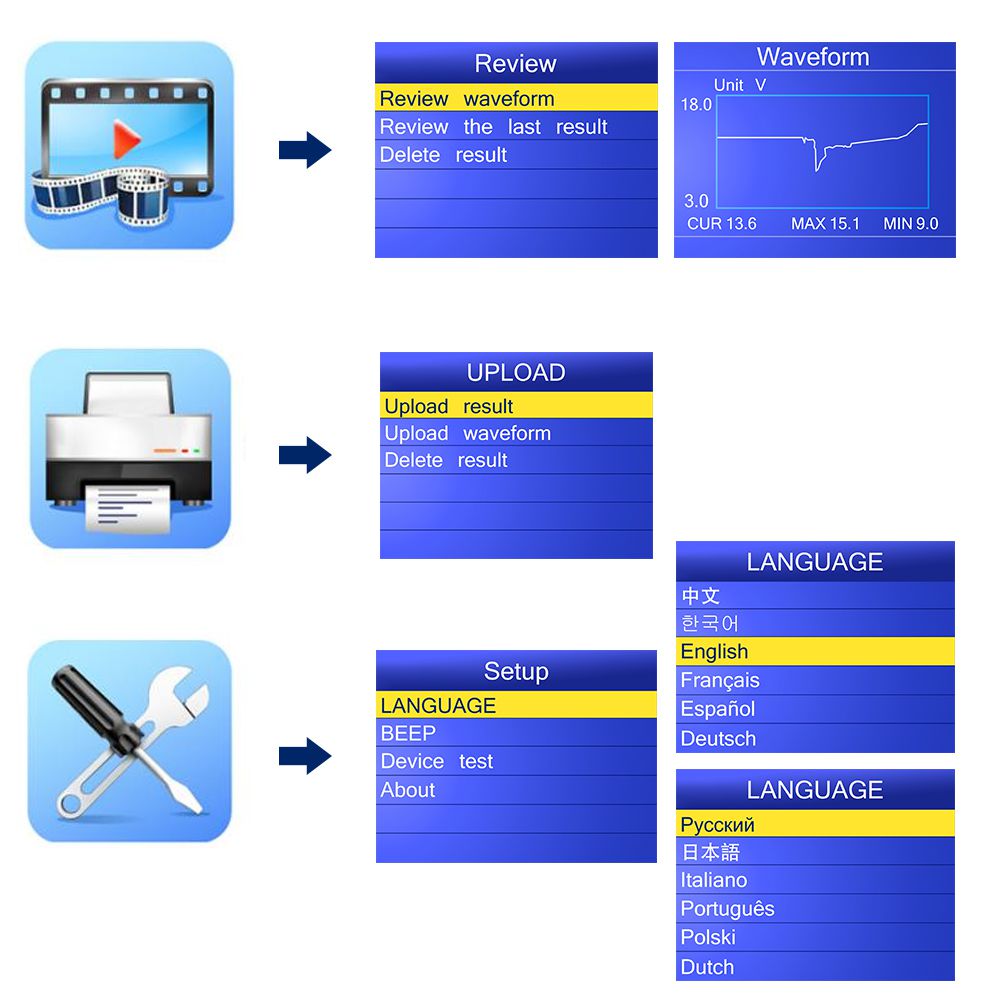 Cover 10 Measure Standards:
1.CCA:100-2000 2.BCI:100-2000 3.CA:100-2000 4.MCA:100-2000 5.JIS:26A17-24SH52 6.DIN:100-1400 7.IEC:100-1400 8.EN:100-2000 9SAE:100-2000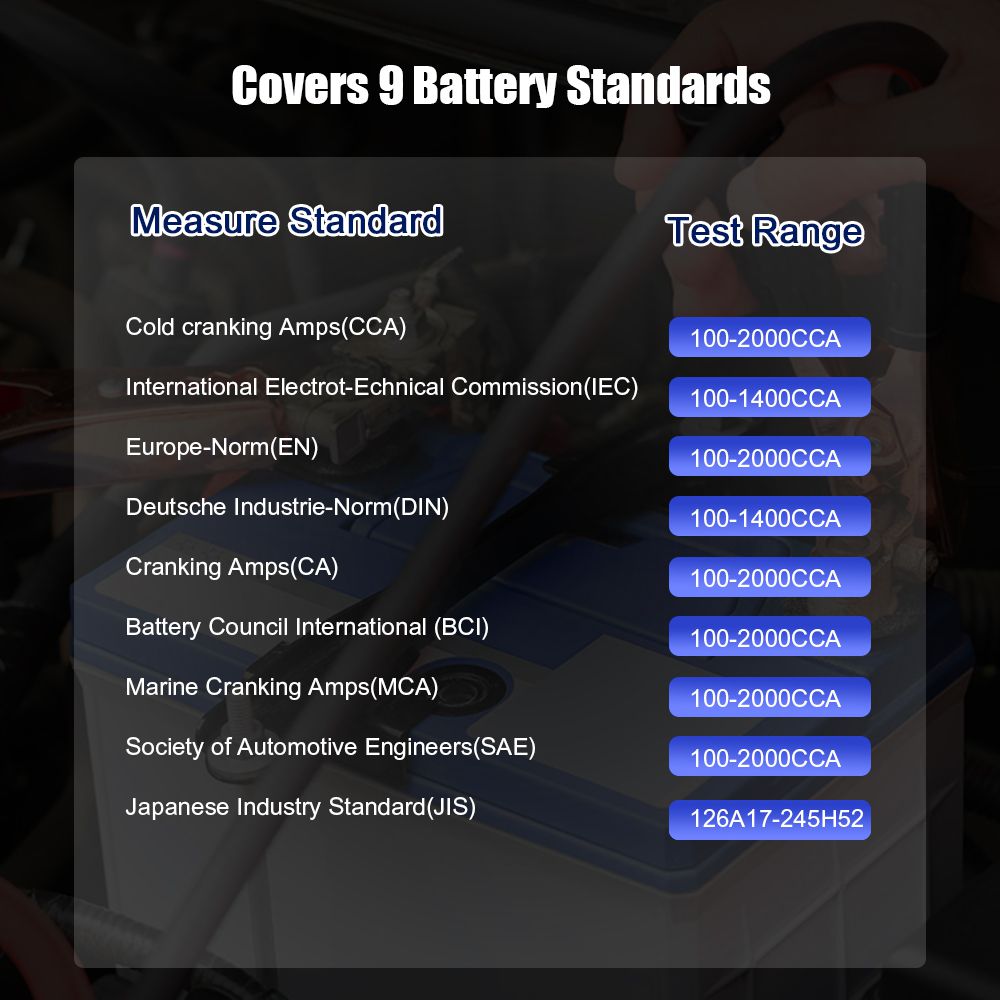 Support Multiple languages:
Chinese, English, German, Franch ,Japanese, dutch, Russian, Spanish,Italian ,Polish Korean, Portuguese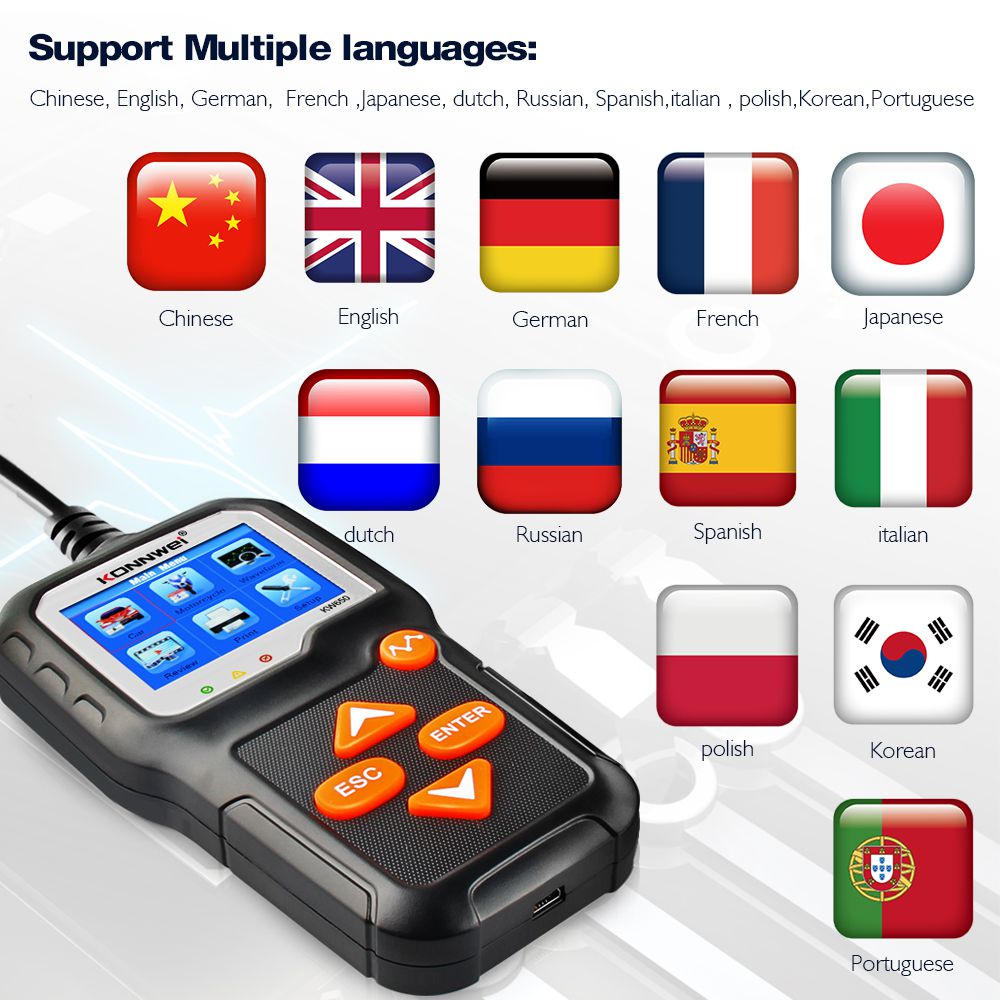 KONNWEI KW650 Support Life-time Free Updates
Life time free update service by one-click, the scan tool will automatically update itself without worrying. Powered by KONNWEI BTlink App. for details, please see user manuals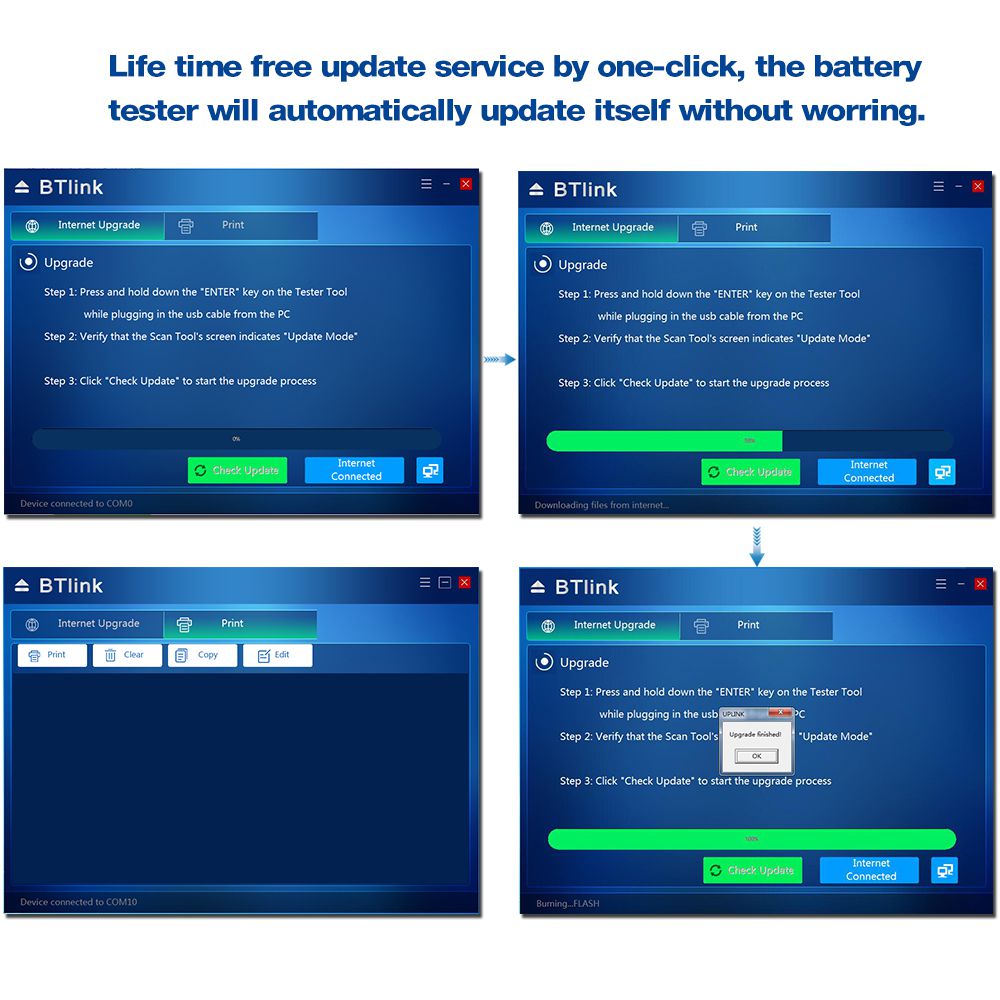 KONNWEI KW650 Package List:
1*KONNWEI KW650Auto Diagnostic Scanner 1*Mini USB cable 1*User's Manual 1* Colorful box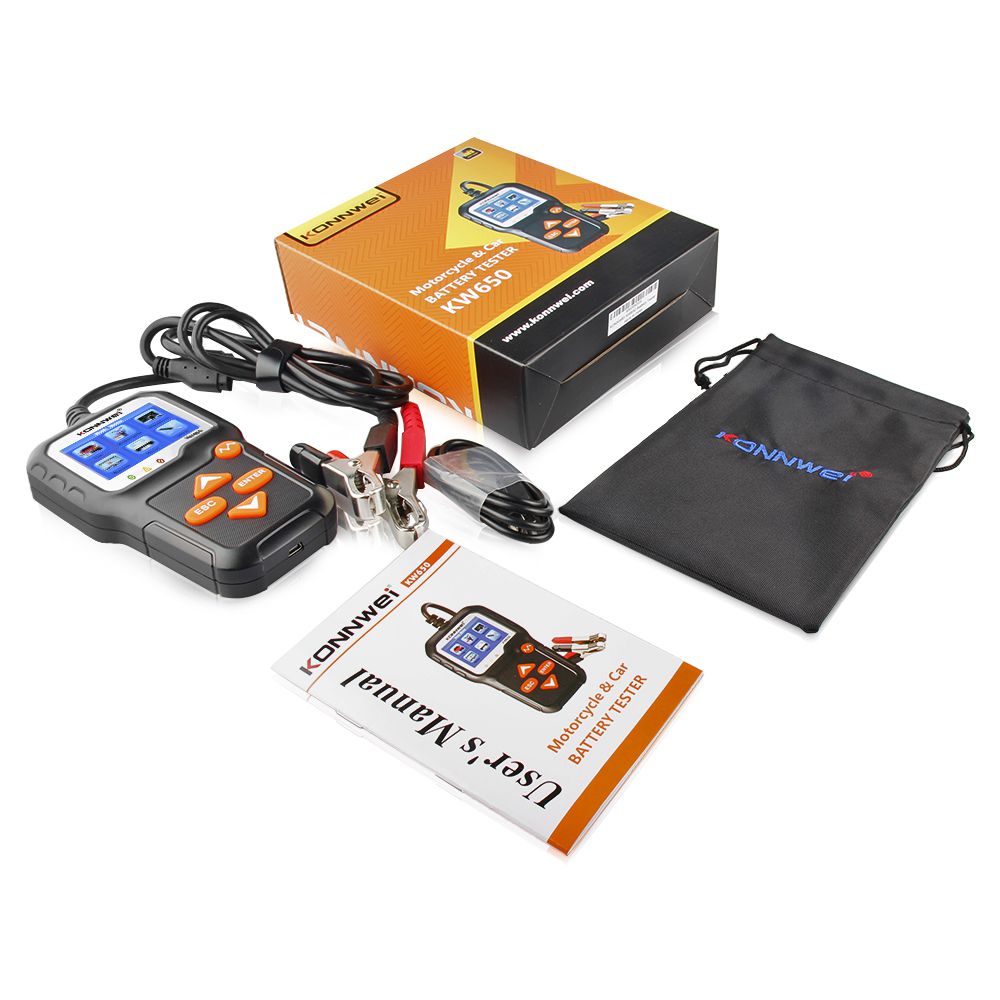 Previous: Original Xhorse VVDI Key Tool Plus Pad Global Advanced Version All-in-One Programmer
Next: High Quality Porsche Piwis III With V39.8 & V38.3 Software 500G SSD On Lenovo T440 I5 CPU Laptop Work on both Old and New Porsche