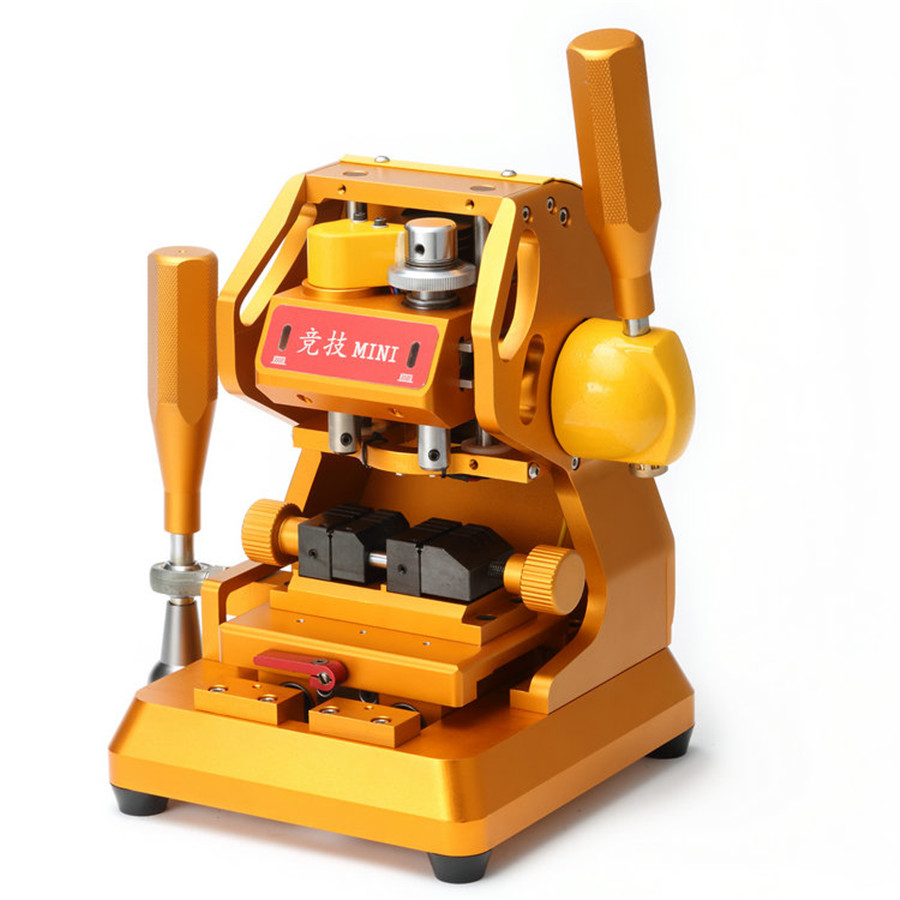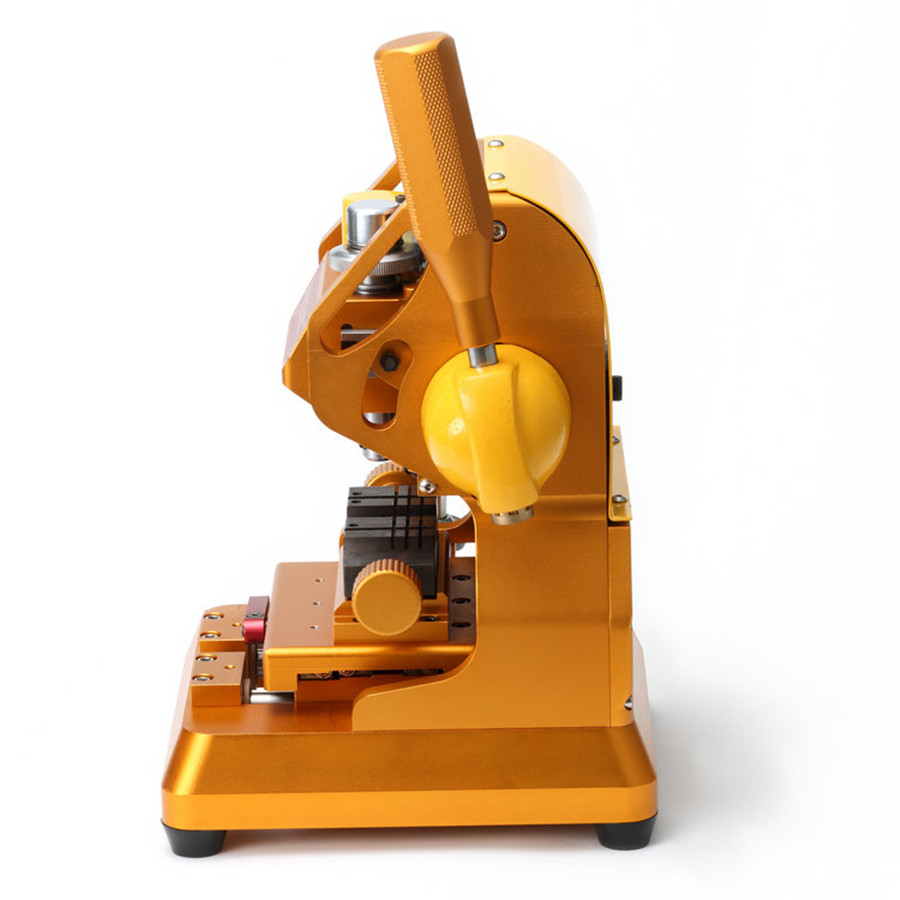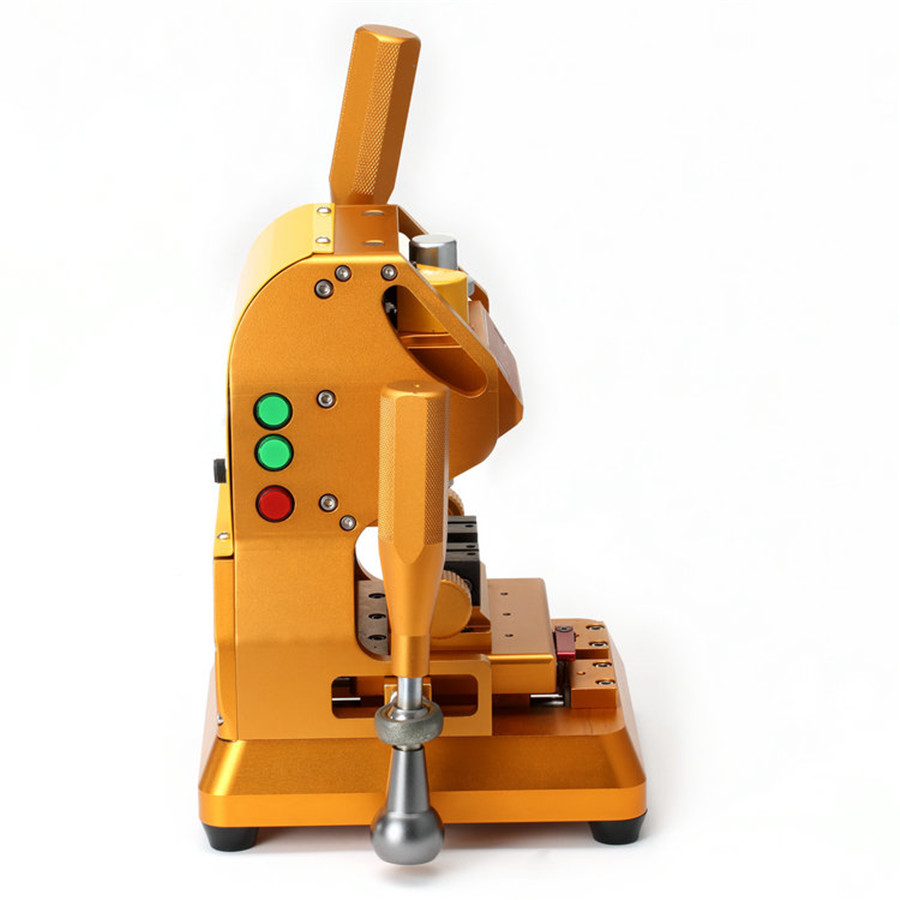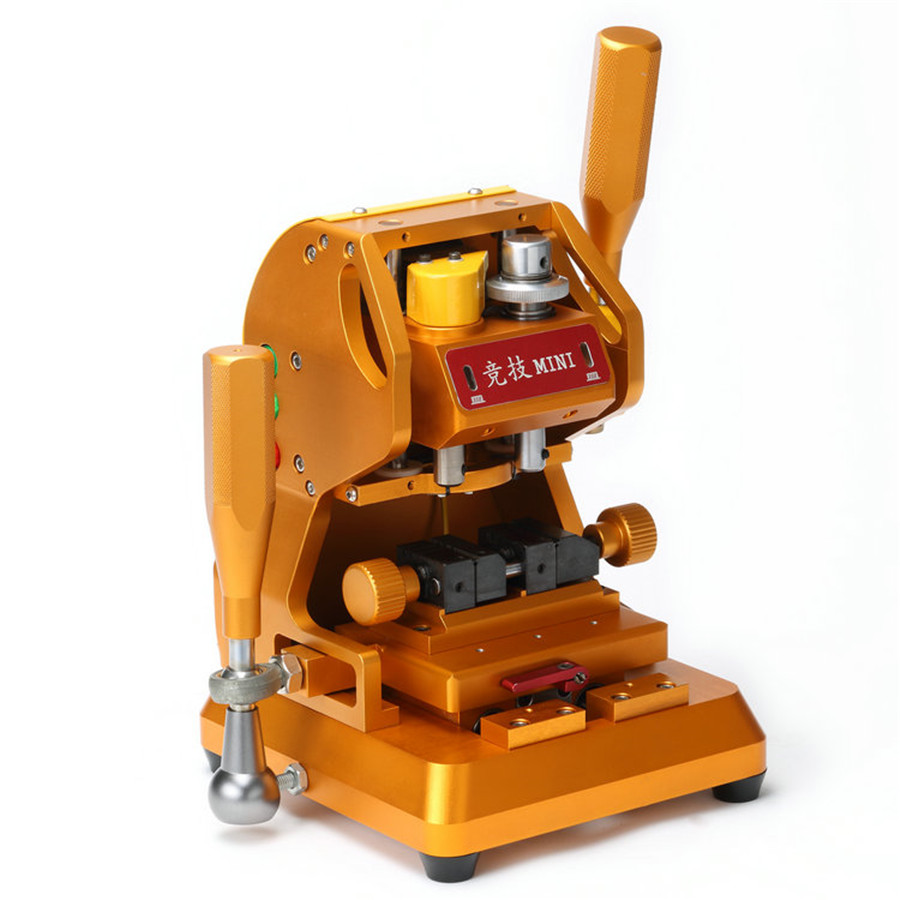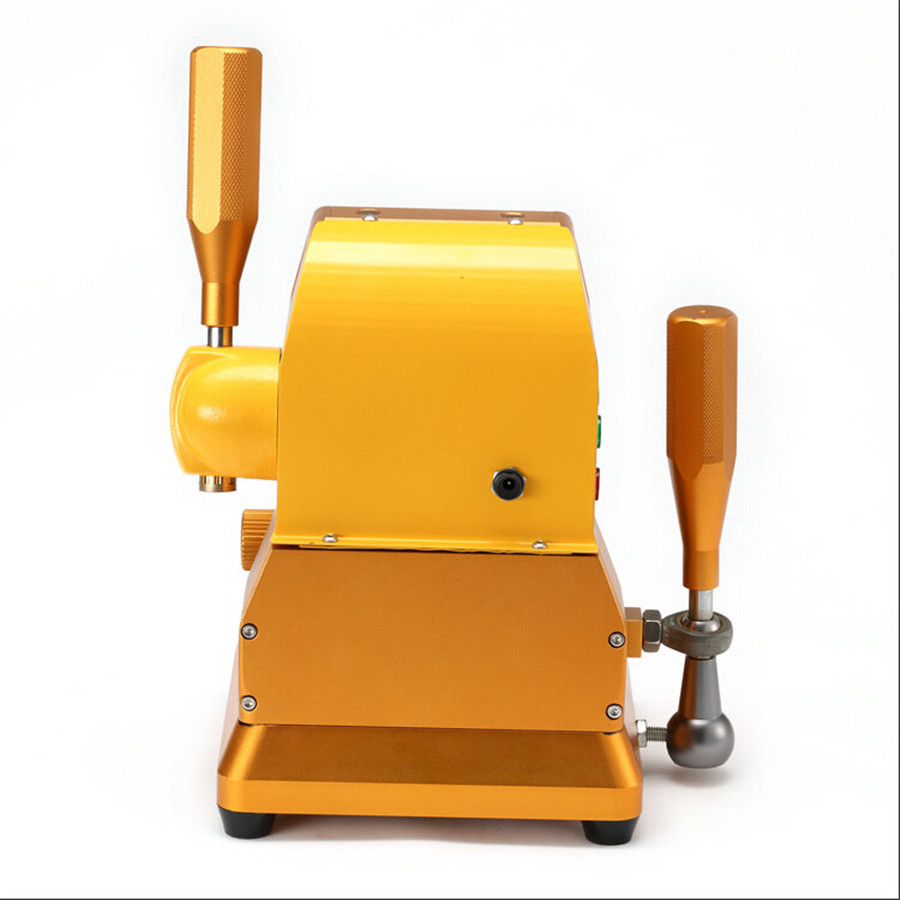 Description
JINGJI MINI Vertical Key Cutting Machine Refined Version
Top 6 Reasons To Get JINGJI MINI Vertical Key Cutting Machine:
1.Callibration system indicated by LED light makes precisely cutting
2.X axis movement locking mechanism makes Y axis cutting stable, Z axis cutting depth locking mechanism makes accurate result
3.Additional adaptors for VAG and
Benz
makes cutting more easily
4.
cutter
speed regulated to 12000rpm, cutting error limited within 0. 02mm
5.Additioned with Japan Dai Jie
cutter
,the blade is sharp and durable, result in smooth grooves
6.Straight line slide carriage makes cutting smooth and effortless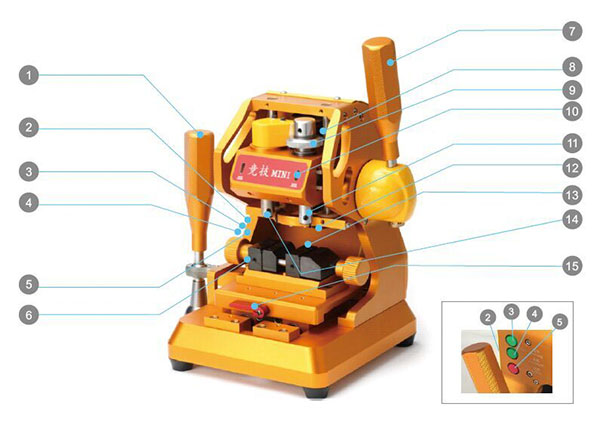 1.X,Y axis slide handle
2.Power socket AC110V/ 220V
3.Calibration button
4.Motor switch
5.Power switch
6.Clamp to secure key blank
7.Cutting depth locking handle
8.Dimple key activate lockring
9.Tracer depths adjustment knob
10.Calibration light
11.Tracer insert axis
12.LED light
13.Clamp to secure original key
14.
cutter
insert axis
15.X axis movement locking bar
JINGJI MINI Machine Parameters:
Product name: JingJi MINI vertical
Key Cutting Machine
Dimensions: L200MM*W200MM*H280MM
weight :G.W 10KG (N.W8.9KG)
Working method: Manual
Error scope: ≤0.02mm
Callibration :LED indicating light
Keys: Dimple and laser keys
Jaw: Standard jaw,additoned with VAG/Benz adaptor
Voltage:AC110-220V/DC12V
Carriage: Straight line slide carriage
Material: Aluminum alloyed casting
Revolution: 1200rpm/min
Power: 80W 50-60HZ
Voice: 78.5
Machine Accessories List:
1pc x JINGJI MINI Vertical Key Cutting Machine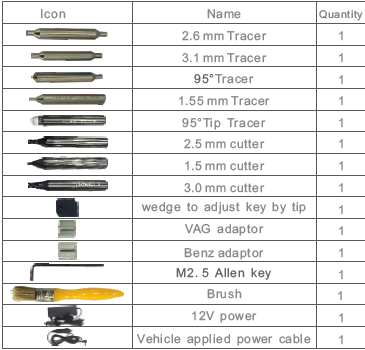 Reviews

15
#1 david hernandez romero
Mar 9, 2019

All OK very fast delivery…
#1 Benjamin Yashan
Sep 9, 2018

Will be than to check, i will add. So everything is wonderful.
#1 Juha Lehtonen
Aug 9, 2018

Do not have time to test right now, looks great
#1 sadiq pasha
Apr 9, 2019

Very good fast delivery
#1 Larry Caramela
Oct 9, 2018

I received the Item within 5 days. So the shipping was much faster than expected. Quality is very good and it works just fine. On the CD is a little gift of usable Software. Would buy here again.
#1 jahangir ragimov
Jan 9, 2019

OK. Now received the email files right
#1 Bruce Kalinowski
Feb 9, 2019

Super fast delivery to rostov in 6 days. Checked everything works. I recommend. this JINGJI Mini Vertical Key Cutting Machine Refined Version is good quality, working very well
#1 Gerhard Pirzl
Jul 9, 2018

Good stuff. All as in the description
#1 harianto oetama
Mar 9, 2019

All the best works great!
#1 Rudakov Vladimir
Apr 9, 2019

Could you put low value as import duty for the package?
Previous: Newest JINGJI P2 Flat Key Cutting Machine
Next: KM10 12V Voltage Car Electric Circuit Tester Automotive Tools