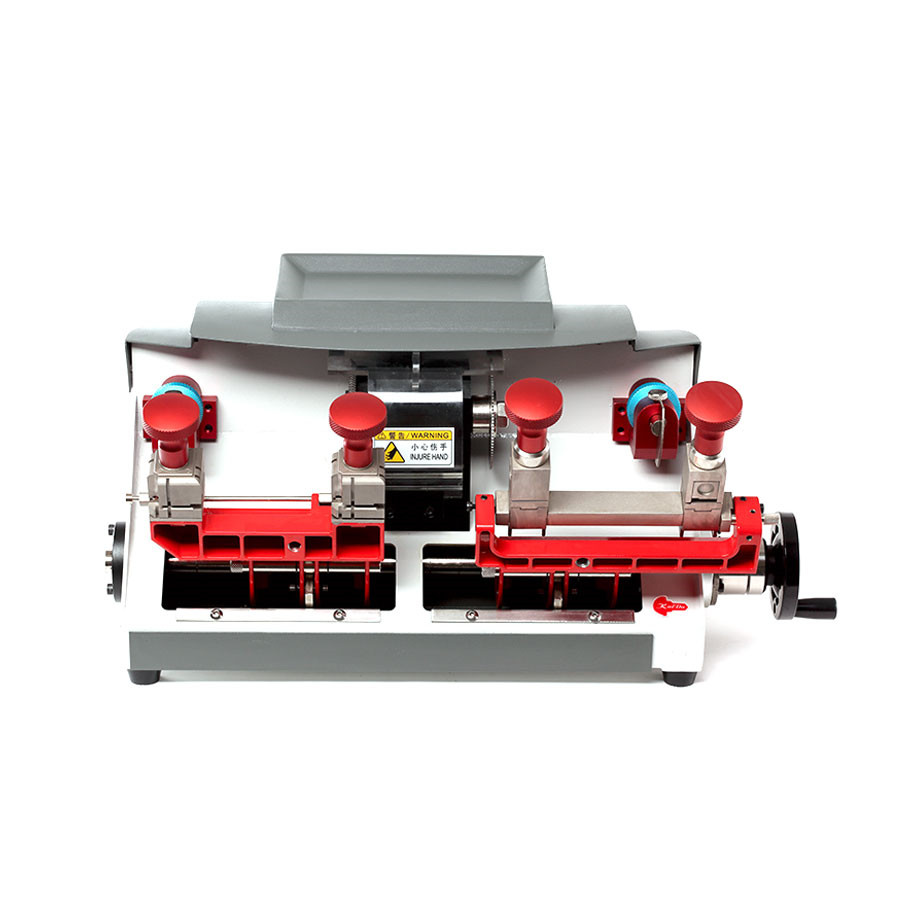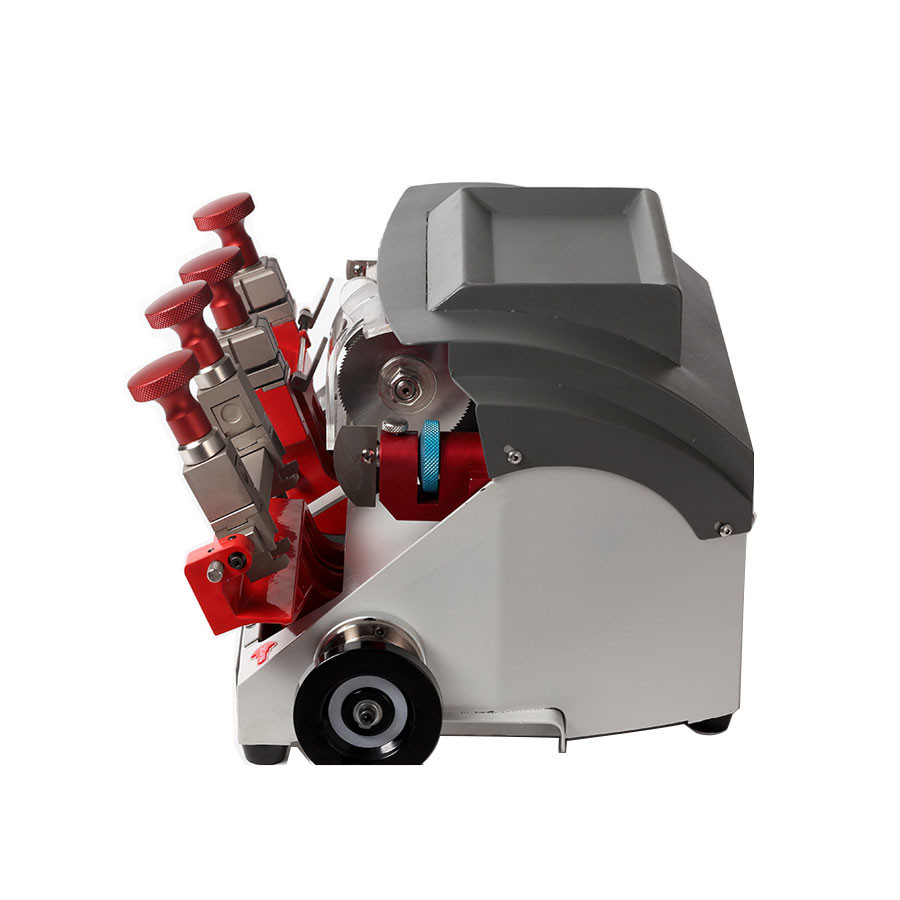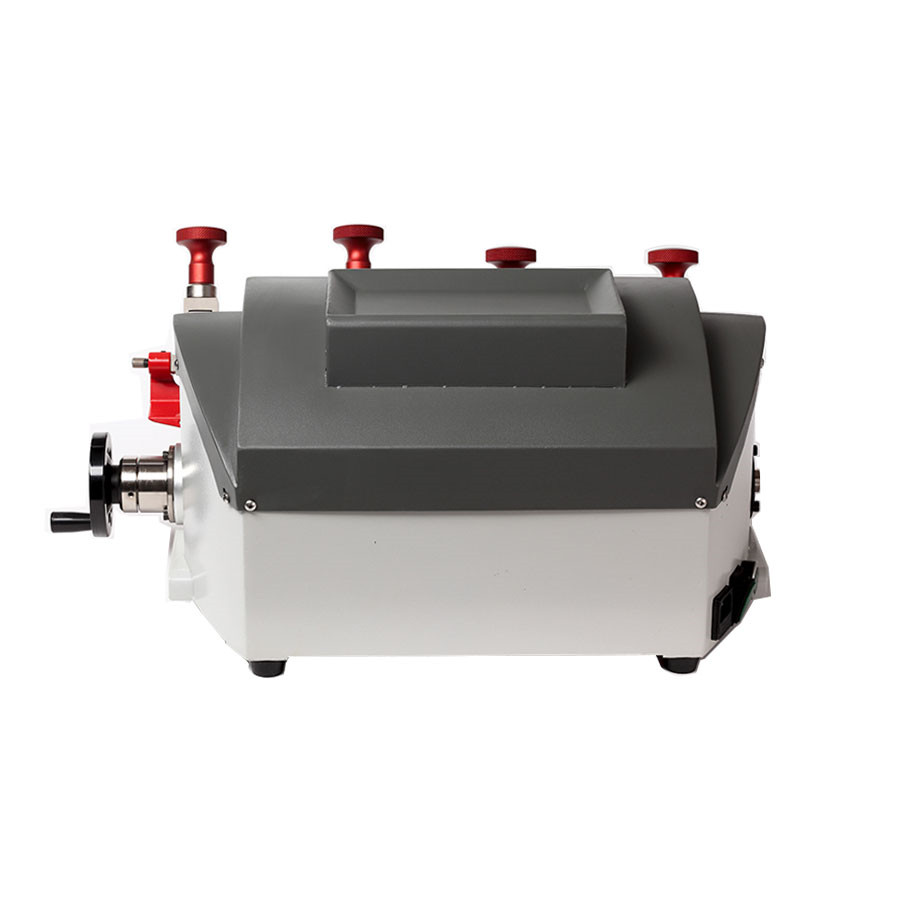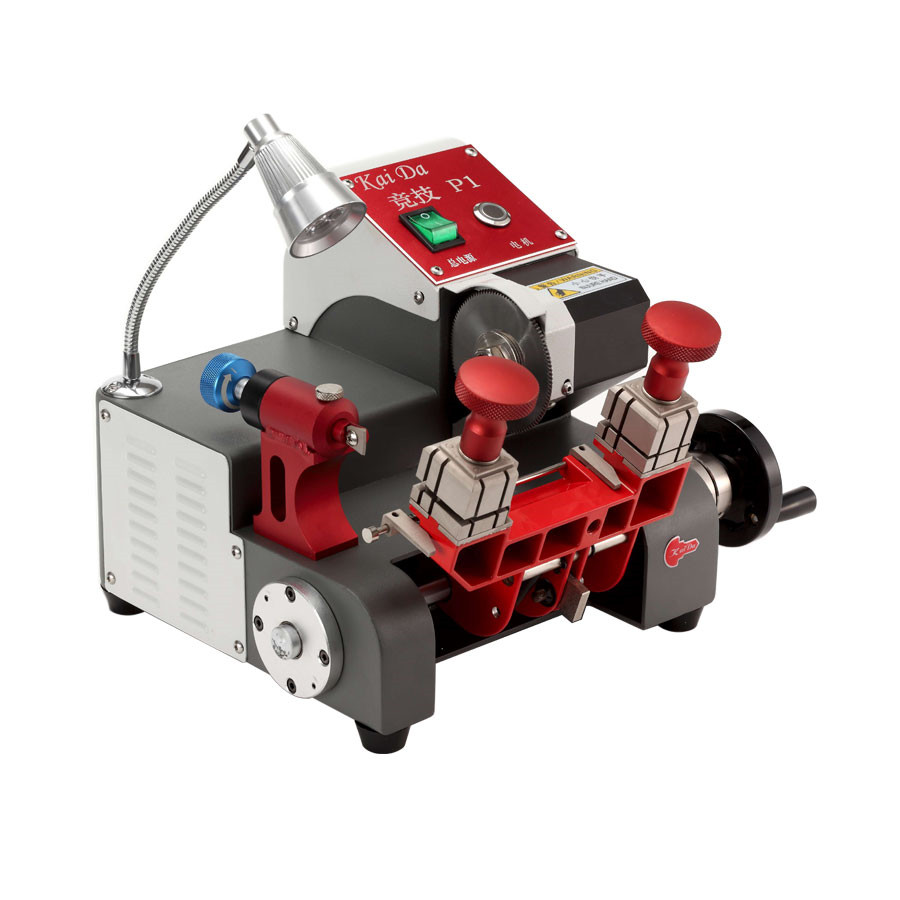 Description
JINGJI P2 Flat Key Cutting Machine

Top 6 Reasons to get JINGJI P2 Flat Key Cutting Machine:
1. Sheet meta l stamping welding structure is durable and long-lasting
2. Left outer diameter Φ 80 mm 40° V cutter and right outer diameter Φ 80 mm flat
cutter
3. Left and right clamps working seperately and move smoothly
4. Micrometric (Patent) tracer adjustment mechanism for p recise calibration with the
cutter
5.Four-sided revolving clamp and super wide space between clamps make flip key cutting possible
6. Y axis ballscrew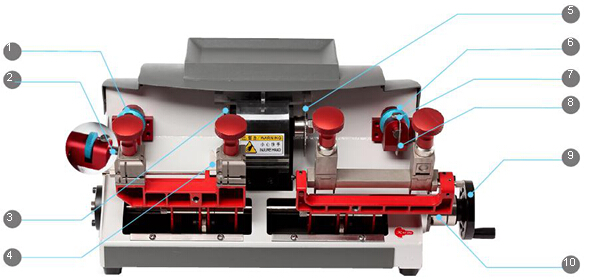 1.Micrometric adjustment wheel
2.Revolving clamp
3.40° V
cutter
4.Spacer/ Locating plate
5.1.4mm Flat cutter
6.Micrometric adjustment wheel
7.Tighten/ loosen screw to fix tracer
8.Right Tracer
9.Working hand wheel
10.Pin to work seperately
JINGJI P2 Flat Key Cutting Machine Machine Parameters:
Product name:JingJi P2 flat key cutting machine
Dimensions:L535MM*W290MM*H270MM
weight:G.W 27KG (N.W 25KG)
Working method:Manual
Error scope:≤0.02mm
Keys:Cylinder and special keys
Jaw:Four-sided revolving clamp
Voltage:AC220V
Current:10A
Power:120W 50-60HZ
Material:Sheet metal stamping welding
Revolution:1200rpm/min
Voice:Nearly silent
Package Includes:
1pc x JINGJI P2 Flat Key Cutting Machine

Reviews

16
#1 Kostin Pavel
Sep 9, 2018

I received the goods, i liked the quality.
#1 Ewing Lyn
Jan 9, 2019

product like a description the cd working correctly recomended seller thank you
#1 massimo del duca
Apr 9, 2019

OK, TOP seller, good supporrt...
#1 fopop fopop
Apr 9, 2019

All is ok, very fast shipping and good quality.
#1 Louie Amaral
Jun 9, 2018

Product as described request. Very fast. Recommend all p.
#1 Timothy Yarbrough
Sep 9, 2018

It arrived in time. Packed qualitatively. Test write off
#1 mohammed raza
Apr 9, 2019

works Perfect Thank You this Newest JINGJI P2 Flat Key Cutting Machine is good quality, working very well
#1 peter devlin
Jul 9, 2018

Goods very solid and consistent with the description
#1 SokatotaBuini SokatotaBuini
Jan 9, 2019

Very good fast delivery
#1 AUGUSTINE EDOSOMAH
Apr 9, 2019

Super recommended arrived just as it is posted very fast shipping
Previous: Yanhua DR-Key DR Key Adapter Work with Digimaster III CKM100 to Unlocking / Reset Key
Next: JINGJI Mini Vertical Key Cutting Machine Refined Version