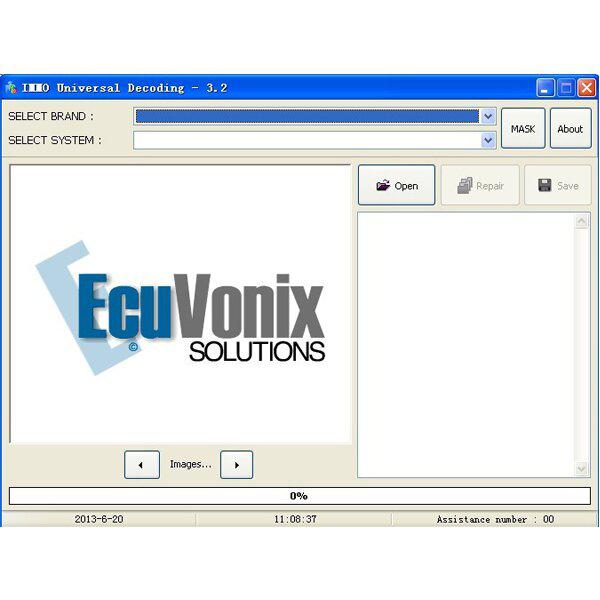 Description
IMMO Universal Decoding Remove The IMMO Code Of ECU
Support Vehicle List Free Download
After you placing order, we will send this software online to you. No need shipping.
We provide one time free active for this software. Second time active will charge 10usd/time.

How to active software:
1. Open HWIDGen.exe, send the hardware id to me
2. Will send back lic.key
3. Copy lic.key near the Immdec3.exe
4. Open immdec3.exe
Product Description:
The software
IMMO
Universal Decoding is compatible with file reading programmer such as UPA-USB, VP680, Galep, Serial and many other (not supplied with the software).
Once loaded the read file of the ECU, The software will repair the IMMO code. For many ECU, there is the possibility to make virgin the
IMMO
in order to recode,
according to the value of original key, or to delete definitively (not recode).
56 Brand
643 Compatible system for above 7000 model of cars
Box of information
650 MASK of identification
1 Year of technical assistance
IMMO Universal Decoding has a information box that help the operator to identify the memory to read. Also, the button Mask identify a memory catalogued in accordance to standard Bosch and Motorola.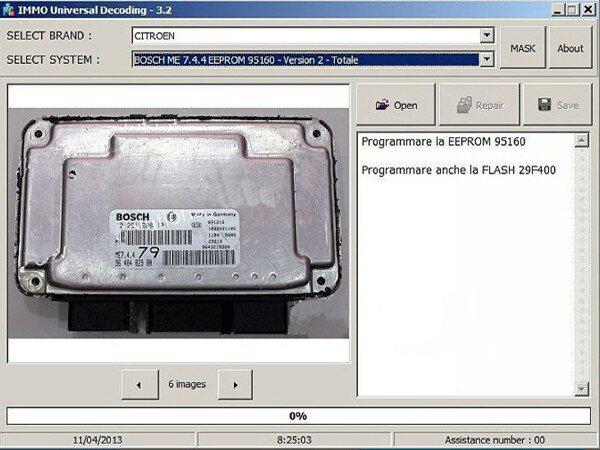 ---
Previous: Key Shell for Suzuki (Side Extra For TPX1,TPX2)B 5pcs/lot
Next: Opcom 2014V Can OBD2 For Opel Firmware V1.59 PC Based Opel Diagnostic Tool CAN-BUS Diagnostic with PIC18F458 Chip Support Firmware Update