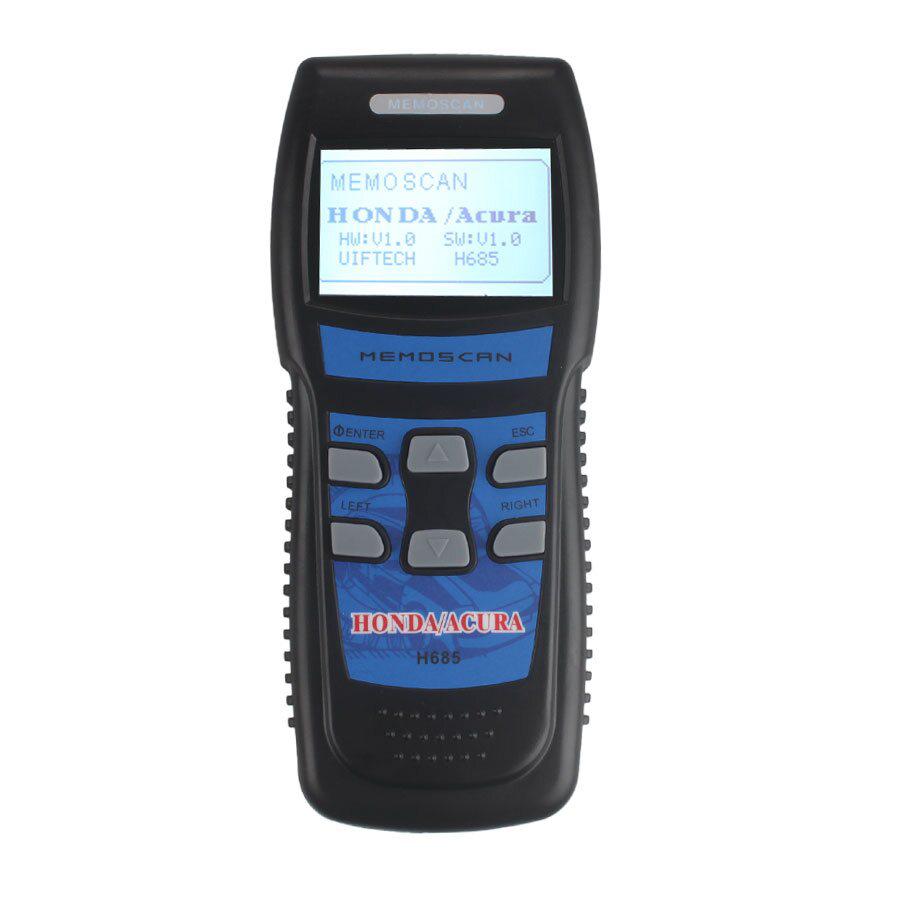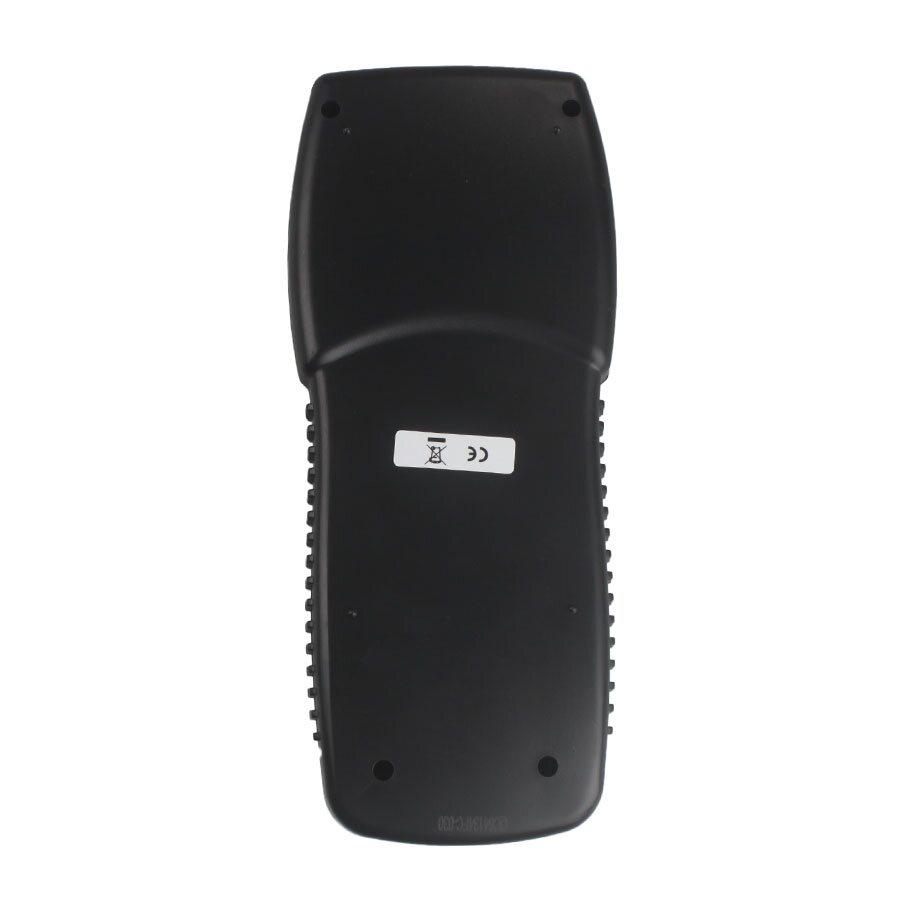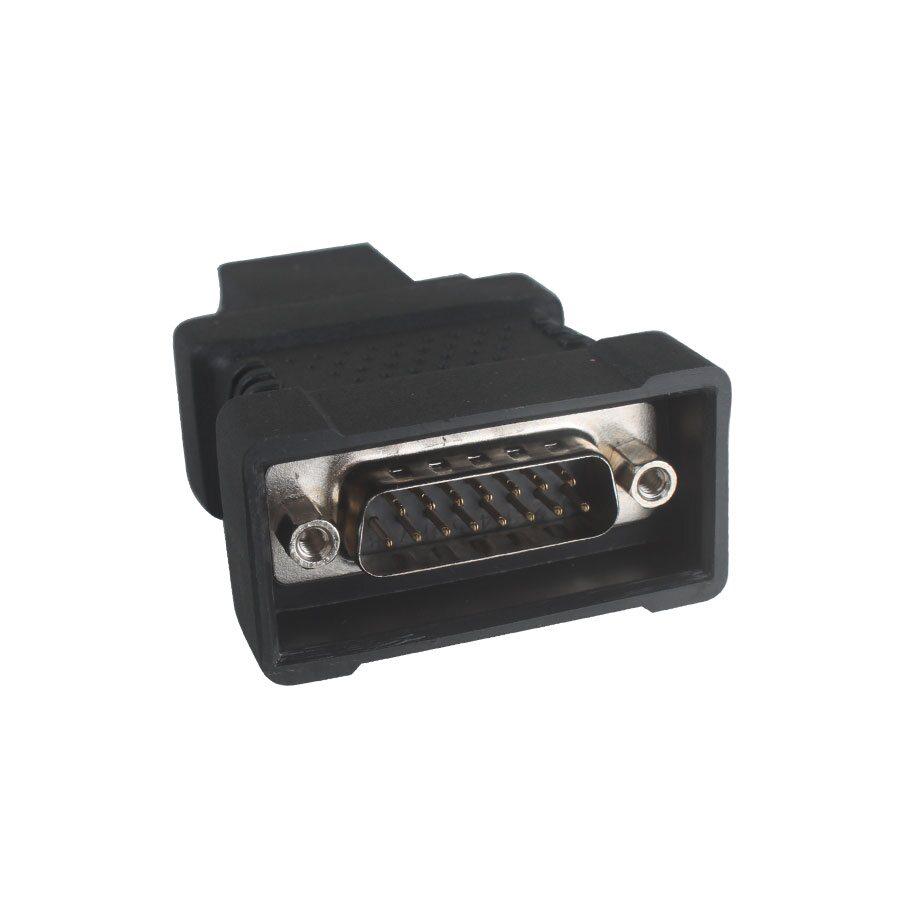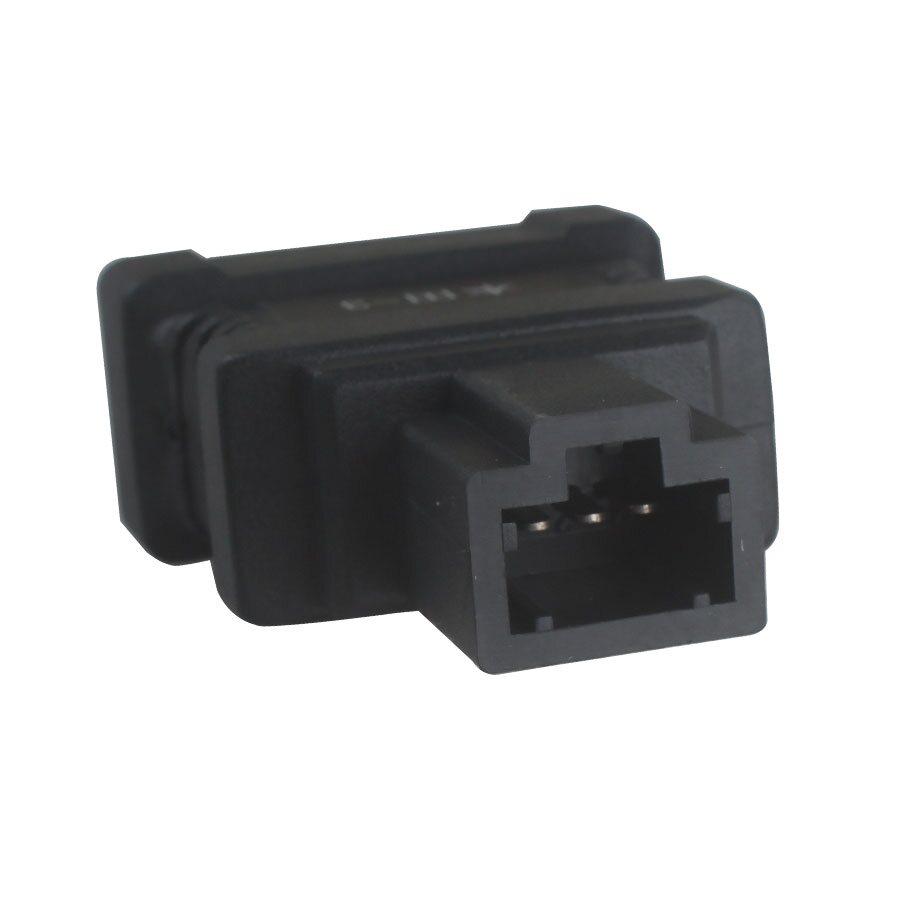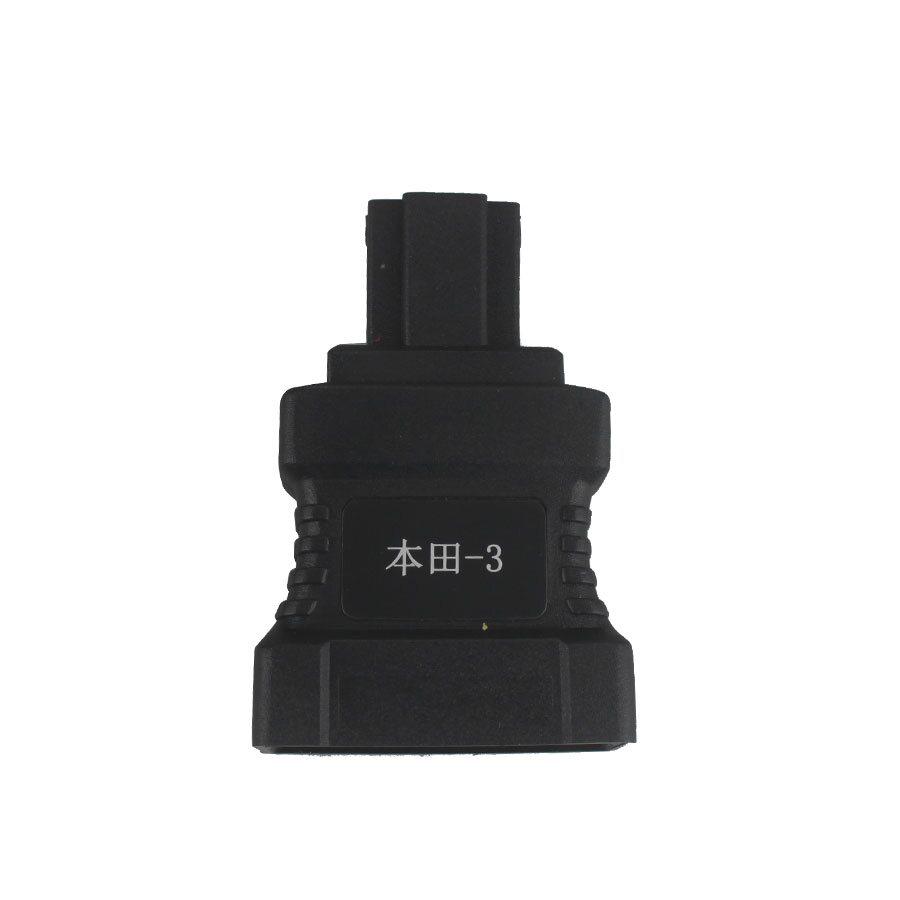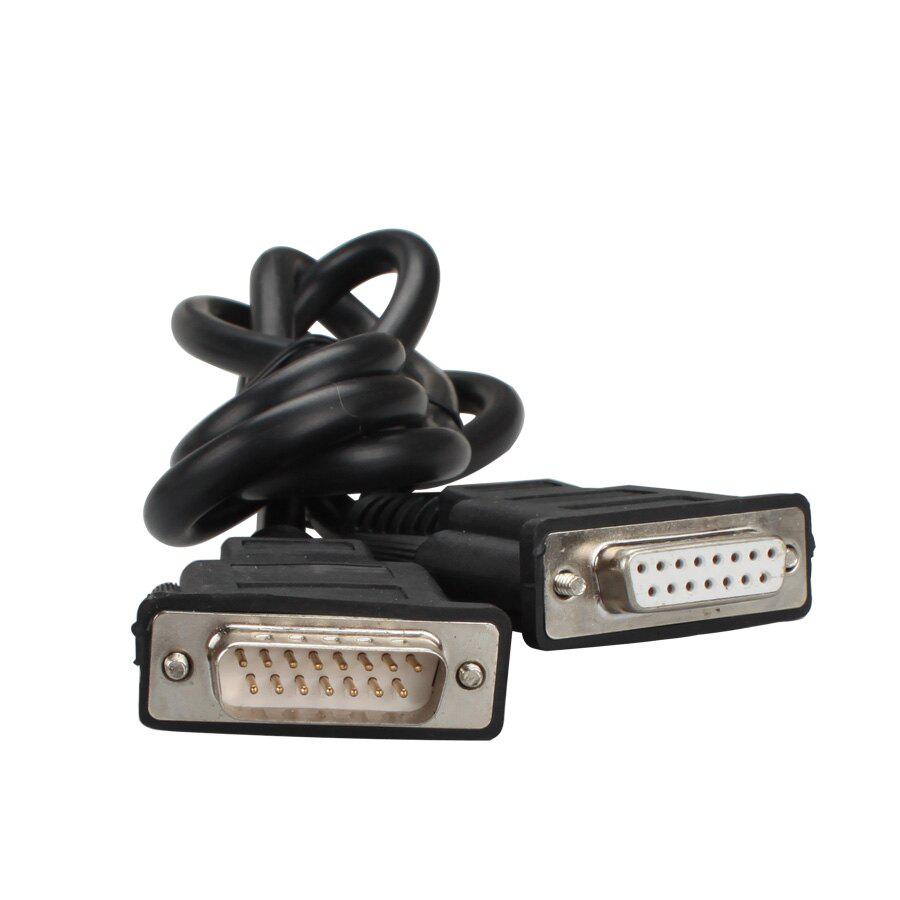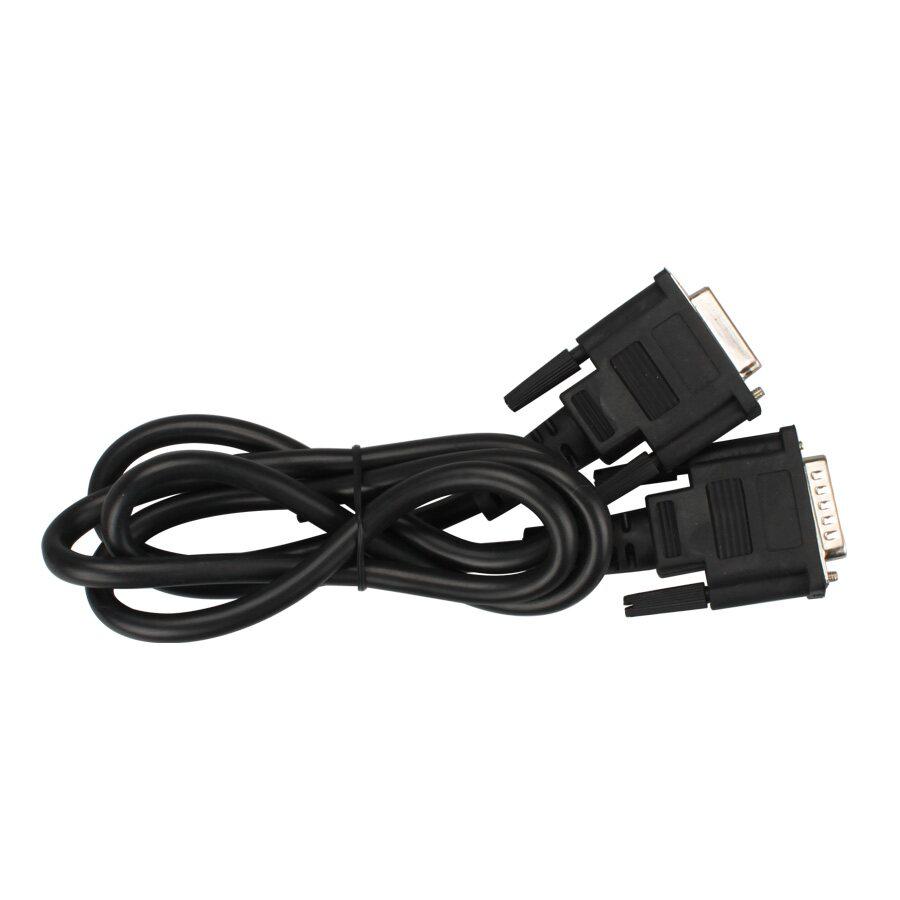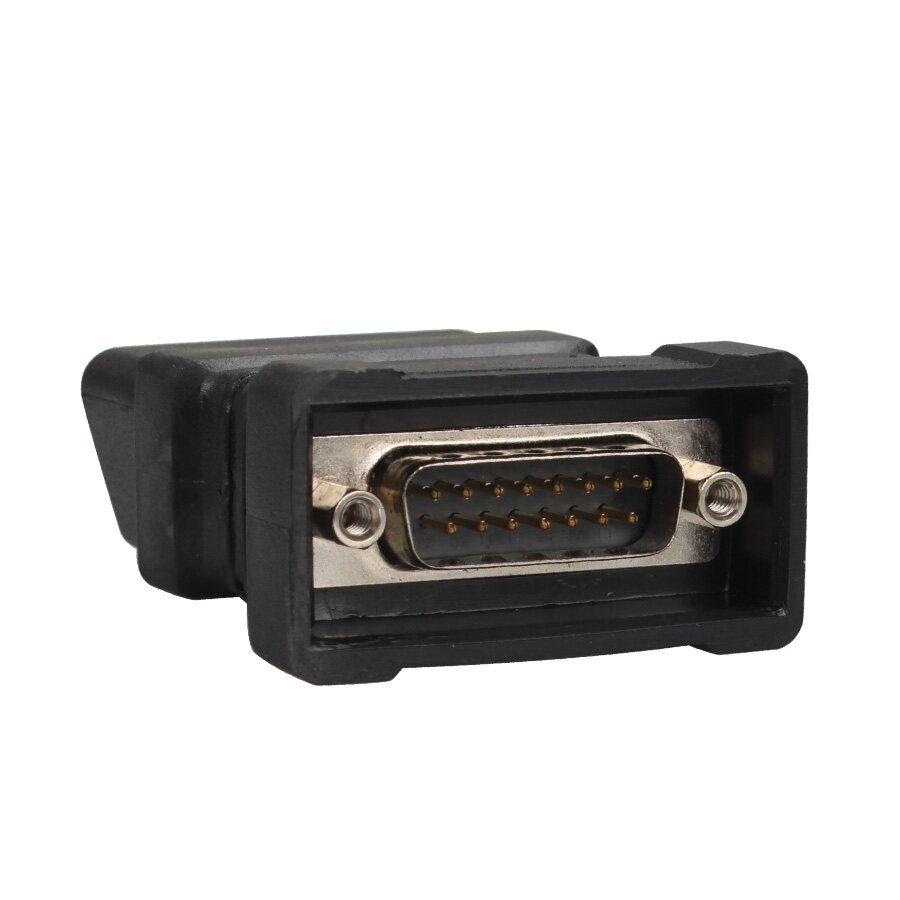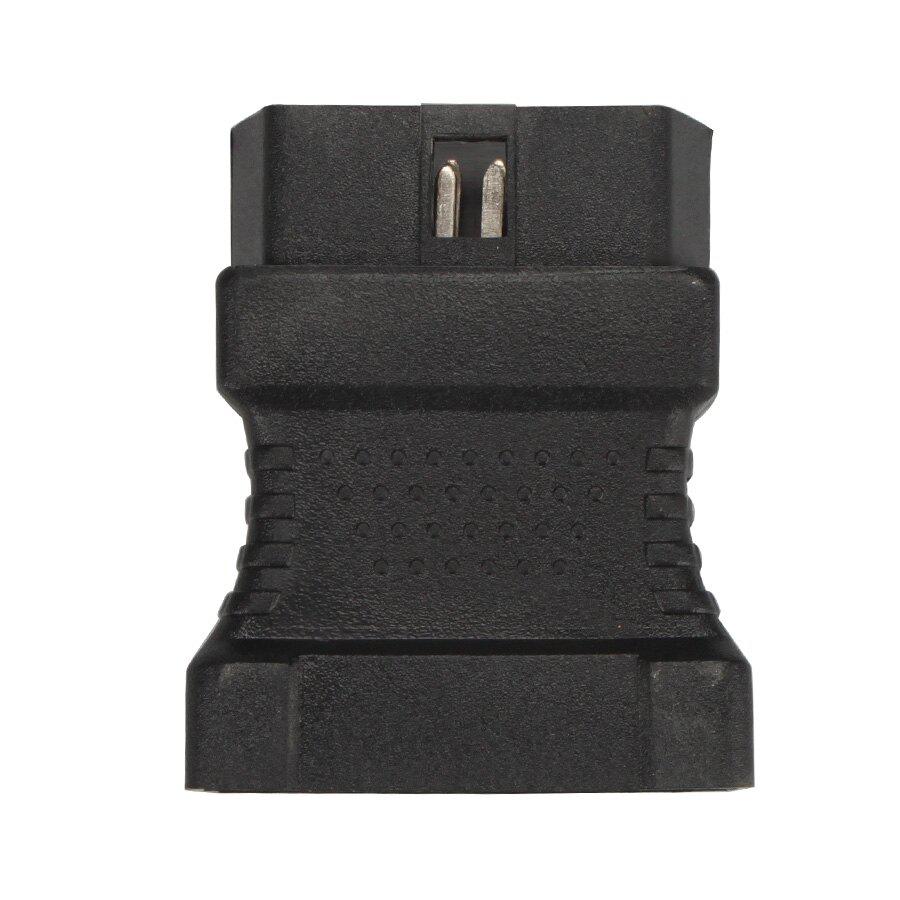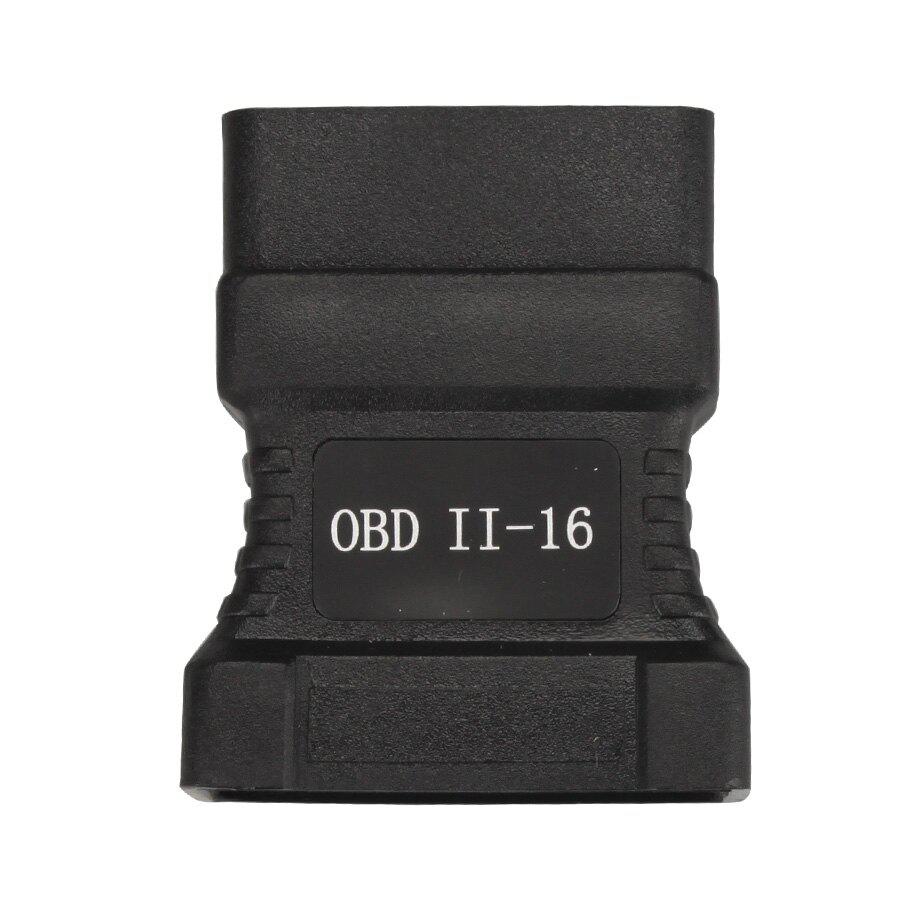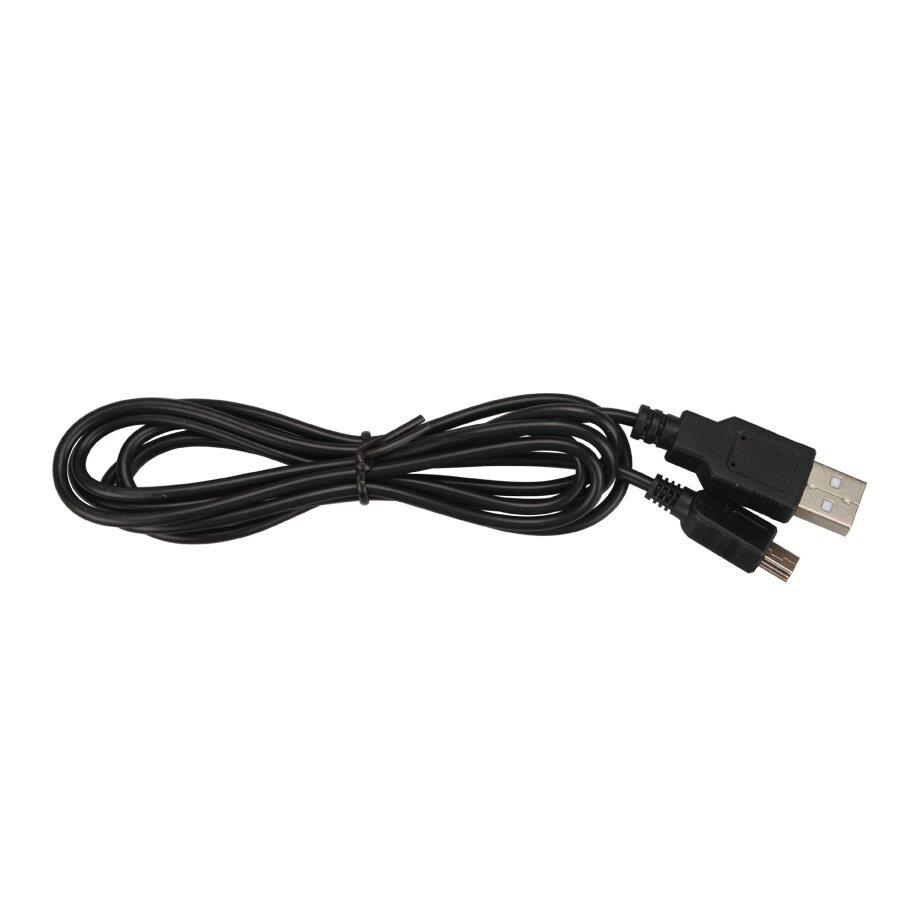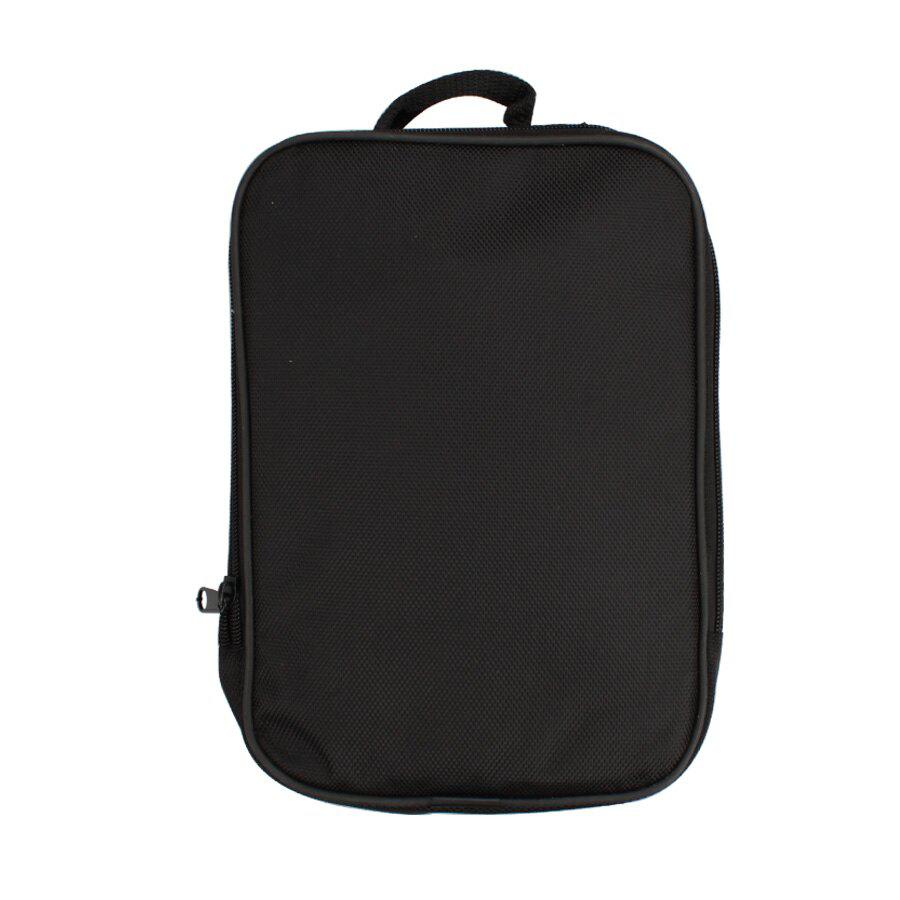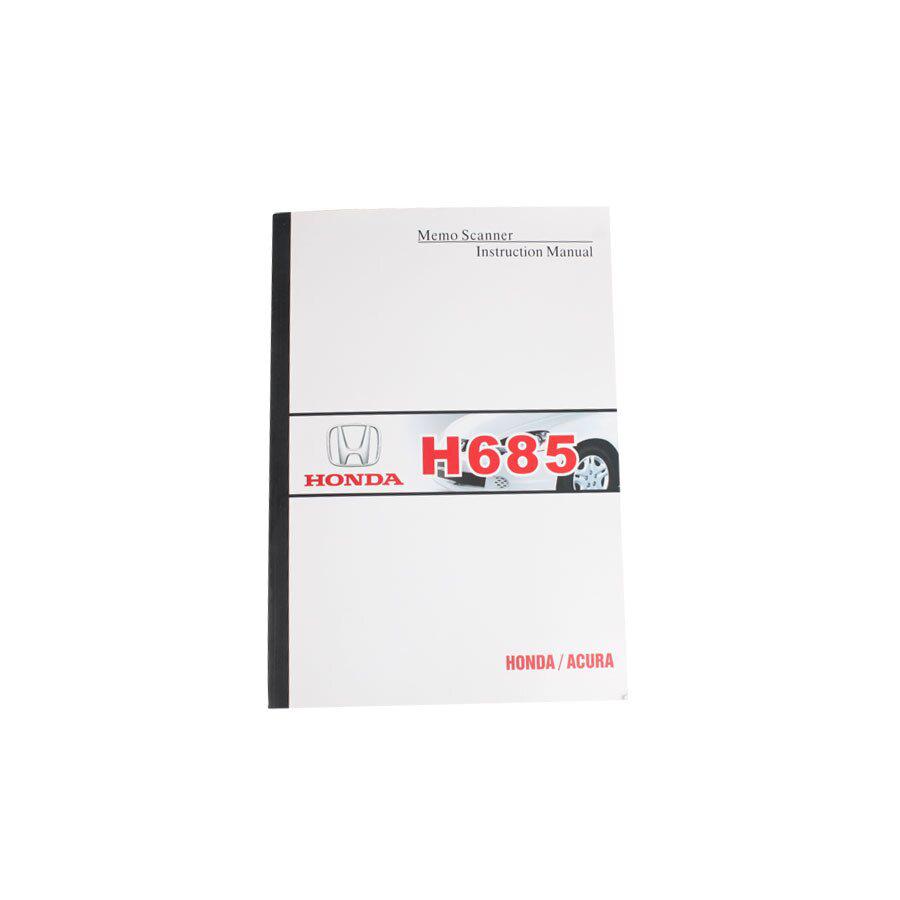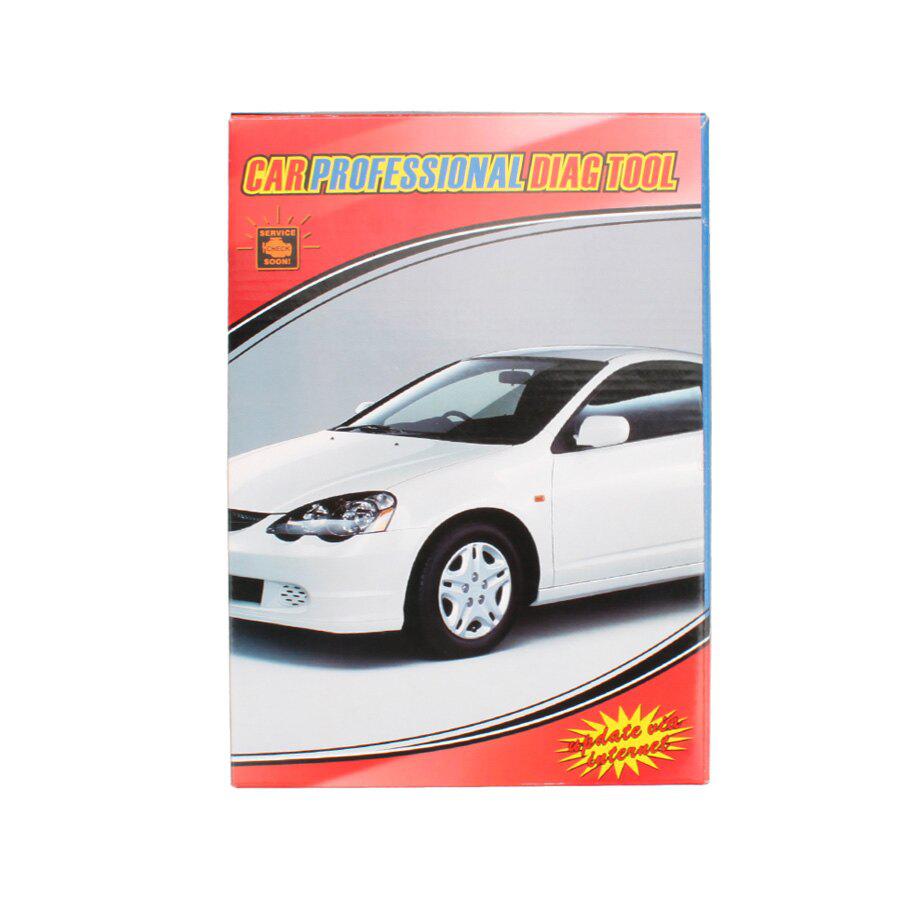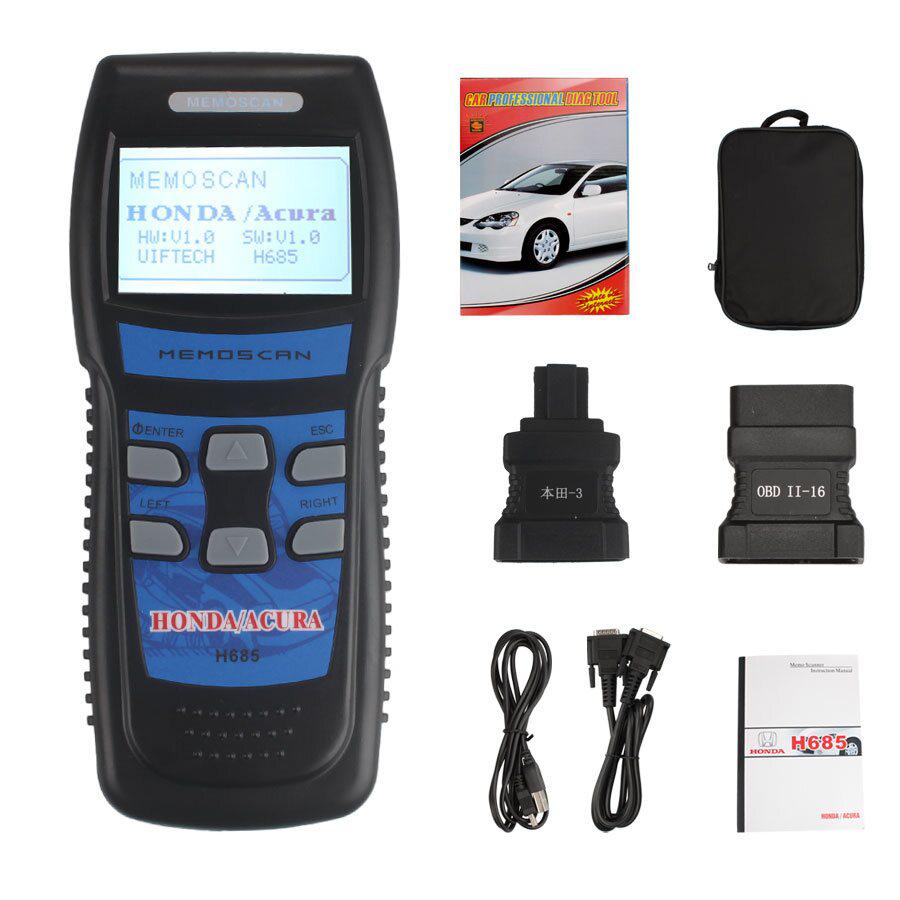 Description
Memoscan Professional Tool H685 For Honda/ACURA

Top 2 Reasons to Get H685

1. Language: English
2. H685 Supported Systems:PGM_FI,AT,ABS_VSA,SRS,EPS

H685 Function
1. Troubleshoot
2. Data list
3. Clear
4.
ECM
reset
H685 Specification:
Appearance
The appearance of a H685 is as shown in the above figure.
1) LCD screen: 128*64
2) Enter key:confirm selection and enter
3) Esc key:go back to the previous screens
4) up/down arrows:moves the selection pointer and scrolls up or down
5) LEFT/RIGHT arrows:move cursor.
6) Power button
7) Diagnostic extension cable:
OBDII
-16PIN / HONDA 3PIN
Package including:
1pc x H685 Main Unit
1pc x Honda 3Pin Adapter
1pc x OBDII 16Pin Adapter
1pc x OBDII to COM Cable
1pc x User's Manual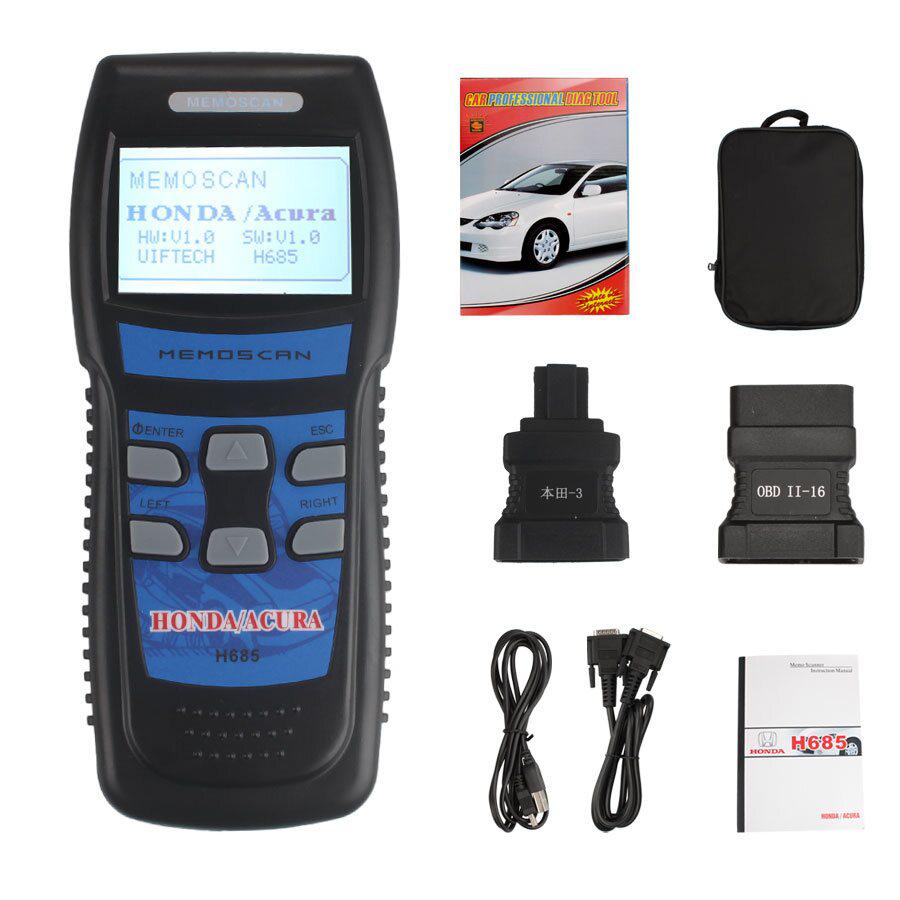 Reviews

44
#1 David Kotolup
Dec 9, 2018

All as in the description. the package of Memoscan Professional Tool H685 For HONDA/ACURA is on good condition, very well
#1 Nick Stasenko
Feb 9, 2019

Delivered quickly, the seller is very Quickly answers all questions and tries to help if there is a problem the package of Memoscan Professional Tool H685 For HONDA/ACURA is on good condition, very well
#1 Waltrude Brooks
Aug 9, 2018

Product as described request. Very fast. Recommend all p. the package of Memoscan Professional Tool H685 For HONDA/ACURA is on good condition, very well
#1 nestor mauricio amutio
Sep 9, 2018

The goods were sent quickly. the package of Memoscan Professional Tool H685 For HONDA/ACURA is on good condition, very well
#1 martin malloy
Jan 9, 2019

product like a description the cd working correctly recomended seller thank you the package of Memoscan Professional Tool H685 For HONDA/ACURA is on good condition, very well
#1 long tran
Jun 9, 2018

Good stuff. All as in the description the package of Memoscan Professional Tool H685 For HONDA/ACURA is on good condition, very well
#1 SteexululgepT SteexululgepT
Oct 9, 2018

The goods received. visually everything is fine. the disc under the string with a gift software. while the impression from the seller is only positive. the package of Memoscan Professional Tool H685 For HONDA/ACURA is on good condition, very well
#1 Gherghisor Cristian
Nov 9, 2018

fast the package of Memoscan Professional Tool H685 For HONDA/ACURA is on good condition, very well
#1 Genadi Vachev
Oct 9, 2018

A professional approach, I recommend the seller the package of Memoscan Professional Tool H685 For HONDA/ACURA is on good condition, very well
#1 MARAT FAIRUZAU
Jun 9, 2018

Everything is ok. Thank you to the seller. the package of Memoscan Professional Tool H685 For HONDA/ACURA is on good condition, very well
Previous: Memoscan T605 Auto OBD2 Fault Code Reader for TOYOTA/LEXUS