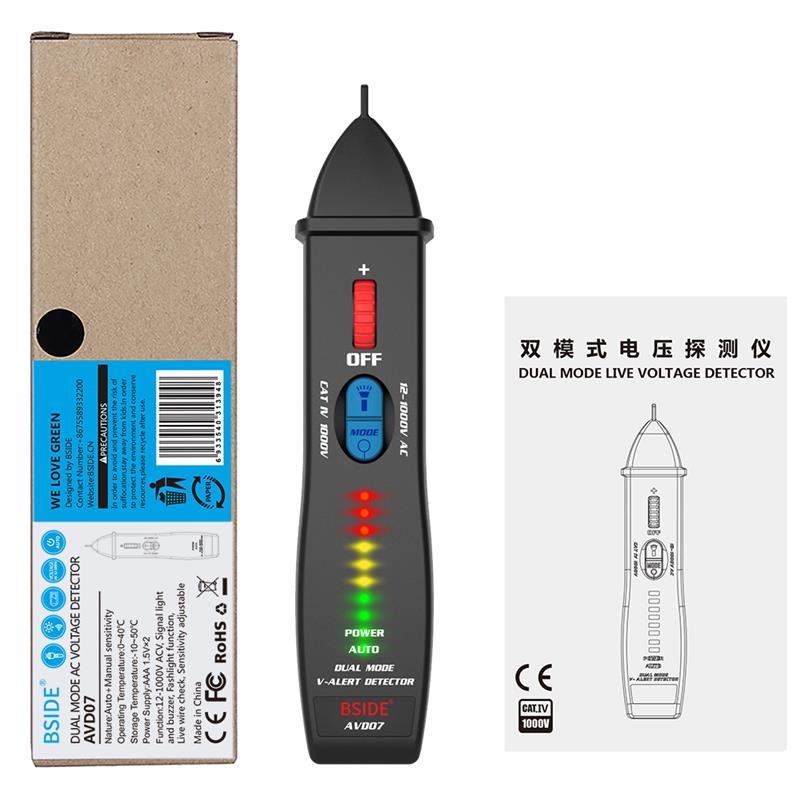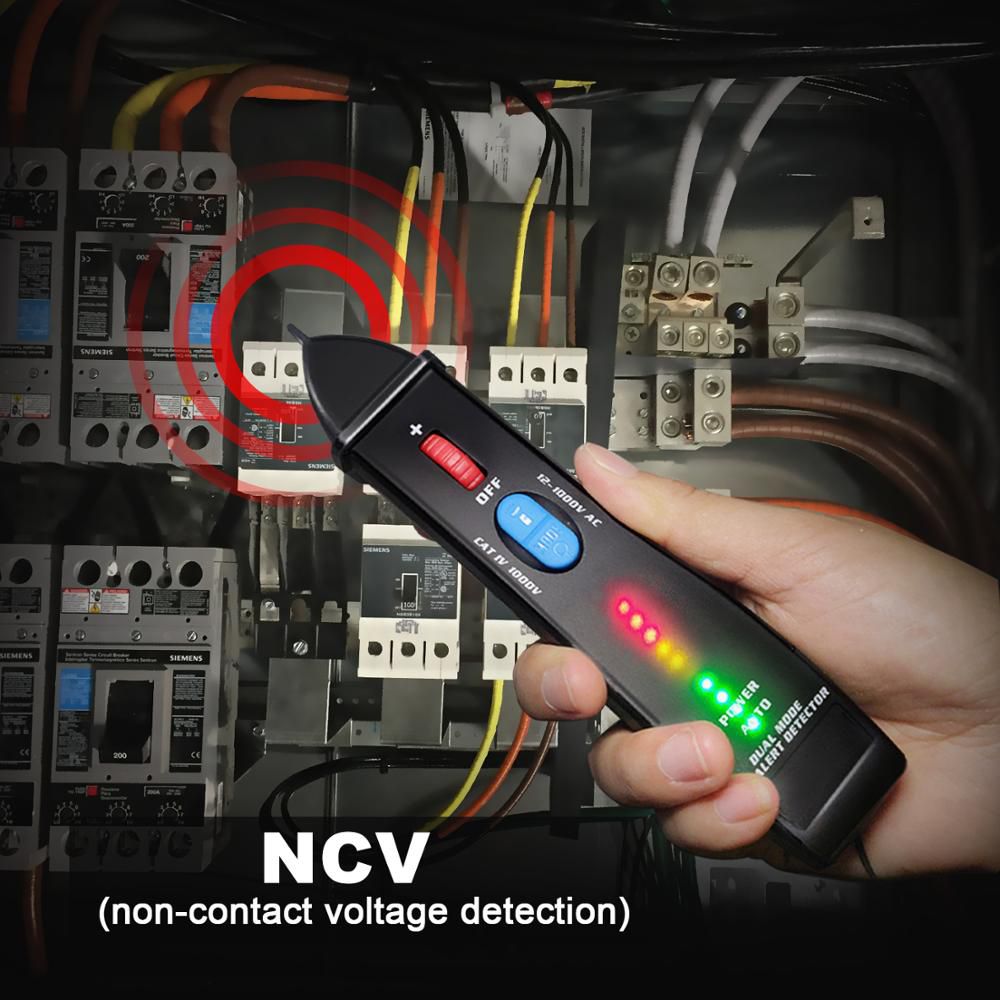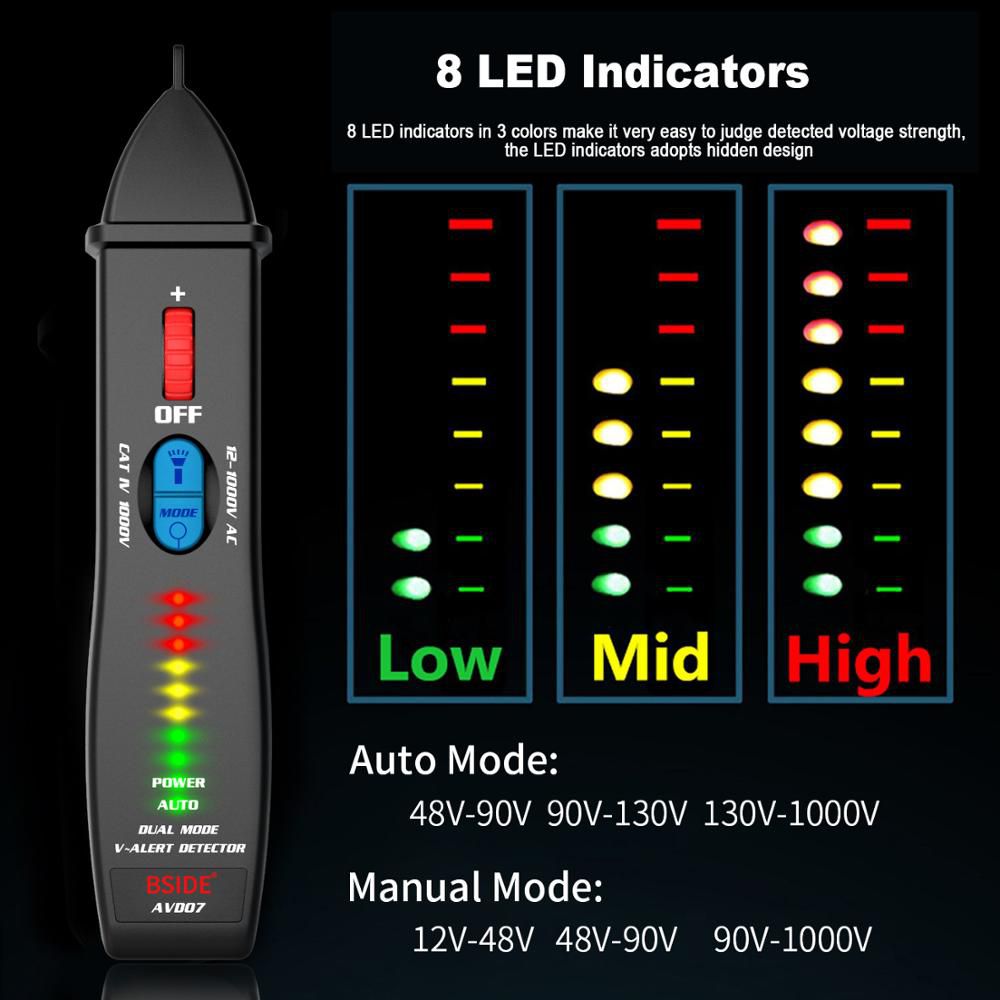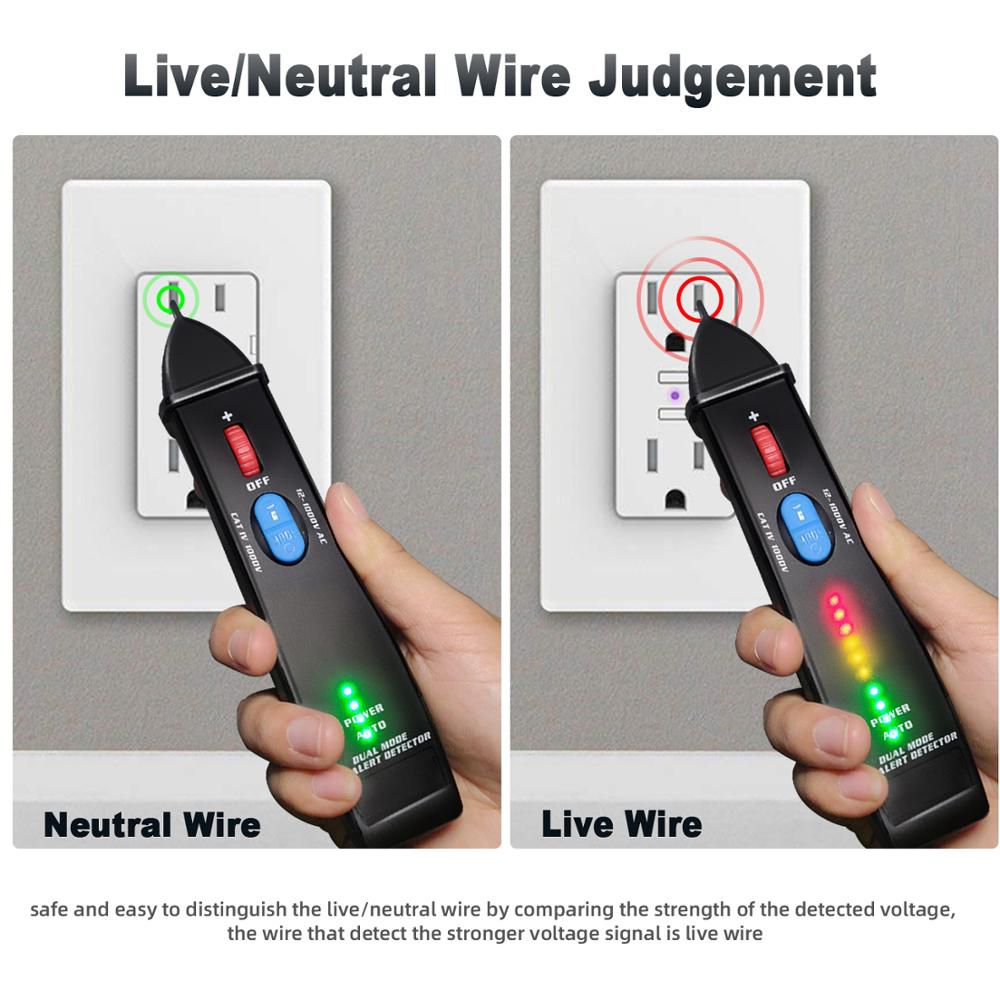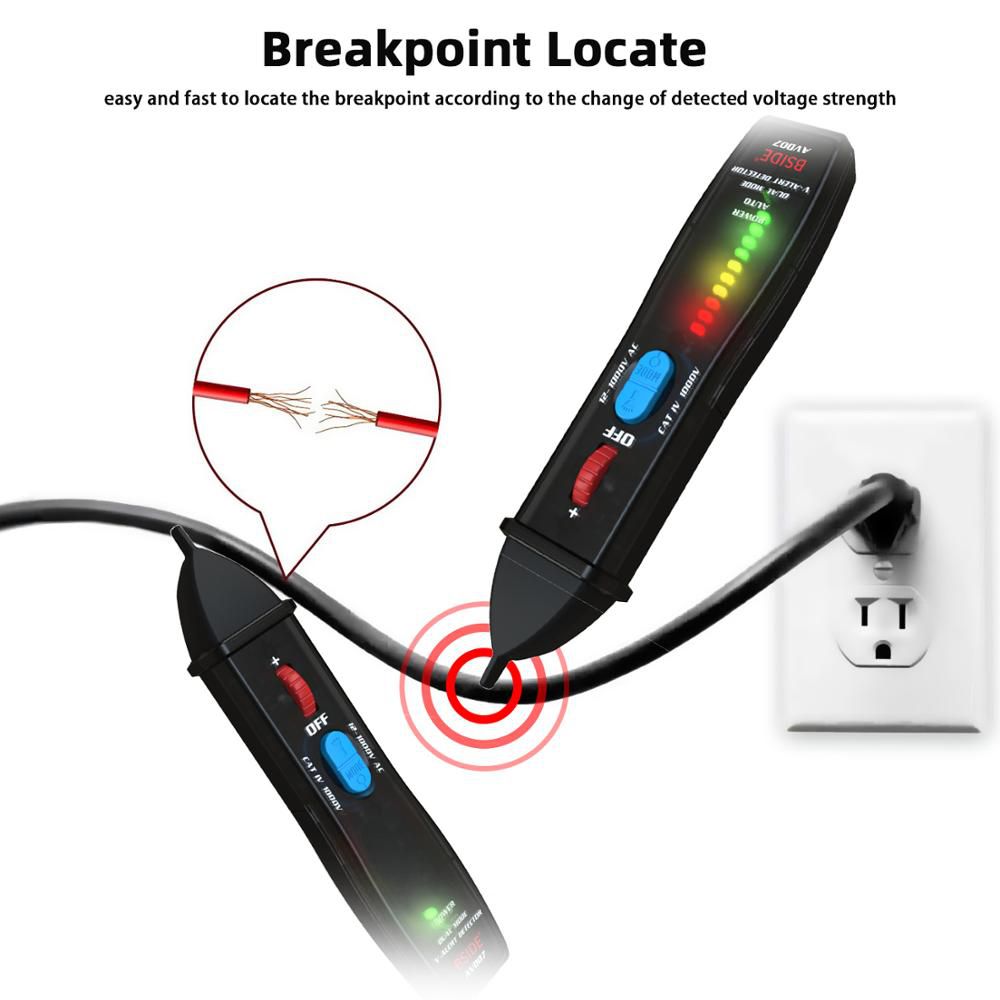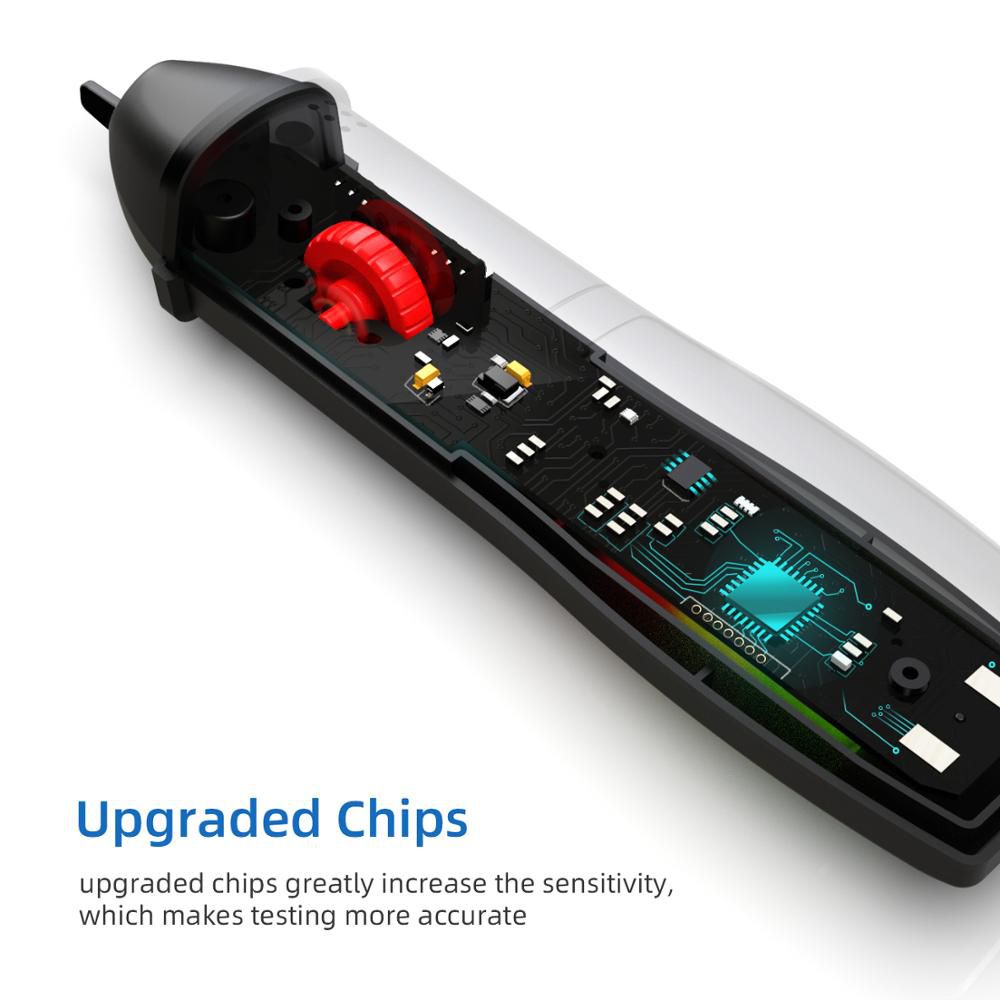 Description
Test principle:
- Non-Contact Voltage Detector, Also called live voltage detector. Using the principle of inductive detection, No physical contact is required. Very Safe and convenient.
5 reasons why you are worth buying :
[Upgraded Voltage Detector]: The latest voltage detector engineered by BSIDE, now more ergonomic and fashionable; upgraded chips greatly increase the sensitivity, which makes testing more accurate.
[Auto/Manual Mode]: Not only suitable for simple non-contact voltage detection, but also suitable for the detection of complex lines.
[Sensitivity is Continuously Adjustable]: The sensitivity of this detector can be adjusted to any value according to your needs. When adjusting to low sensitivity, it can more accurately distinguish the specific situation in complex lines.
[8 LED Indicators]: 8 LED Indicators in 3 colors make it very easy to judge detected voltage strength, the LED indicators adopts hidden design.
[Upgraded Safety Protection]: Upgraded acrylic body material greatly improves product safety standard, which protects you from the risk of electric shock.
​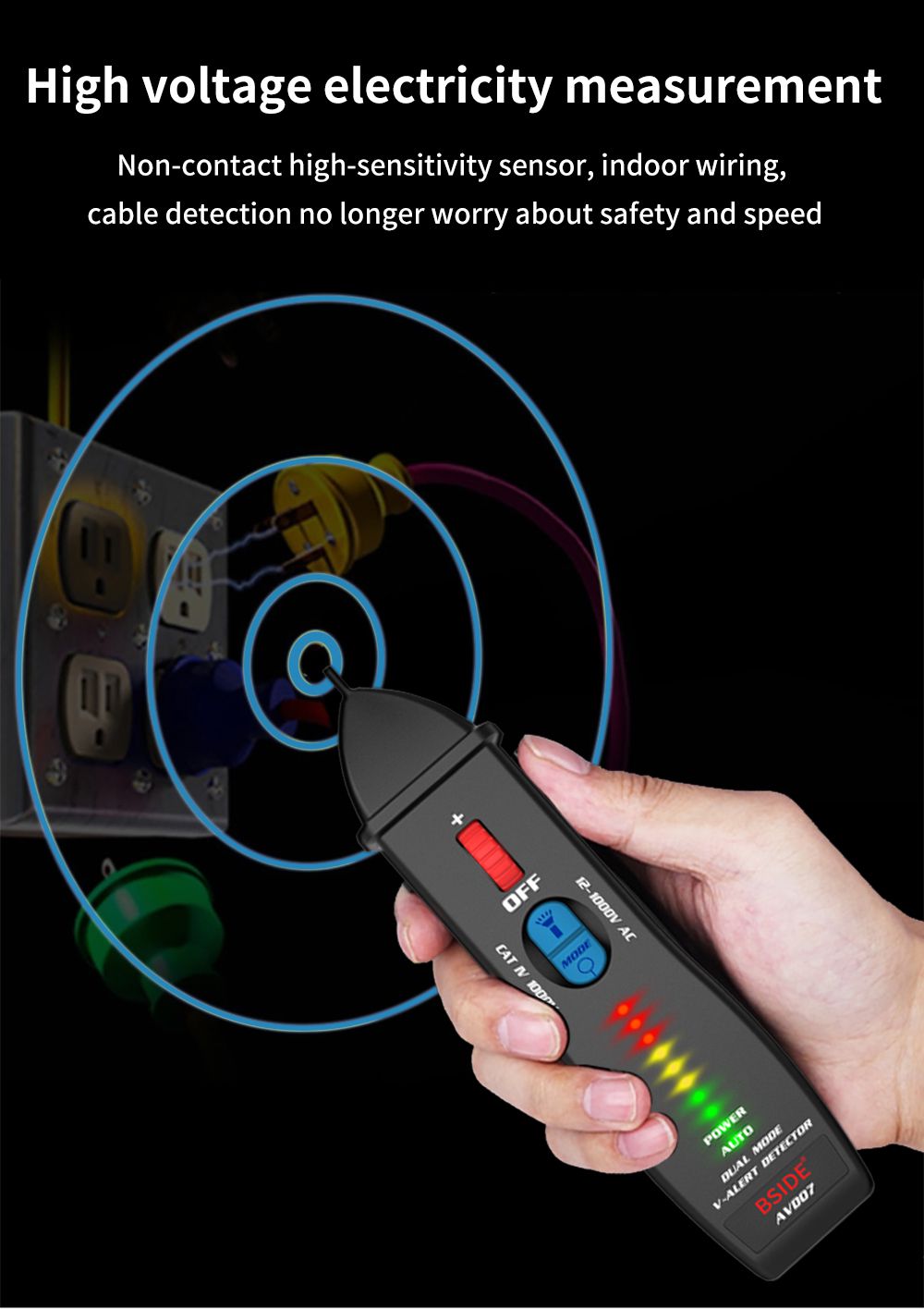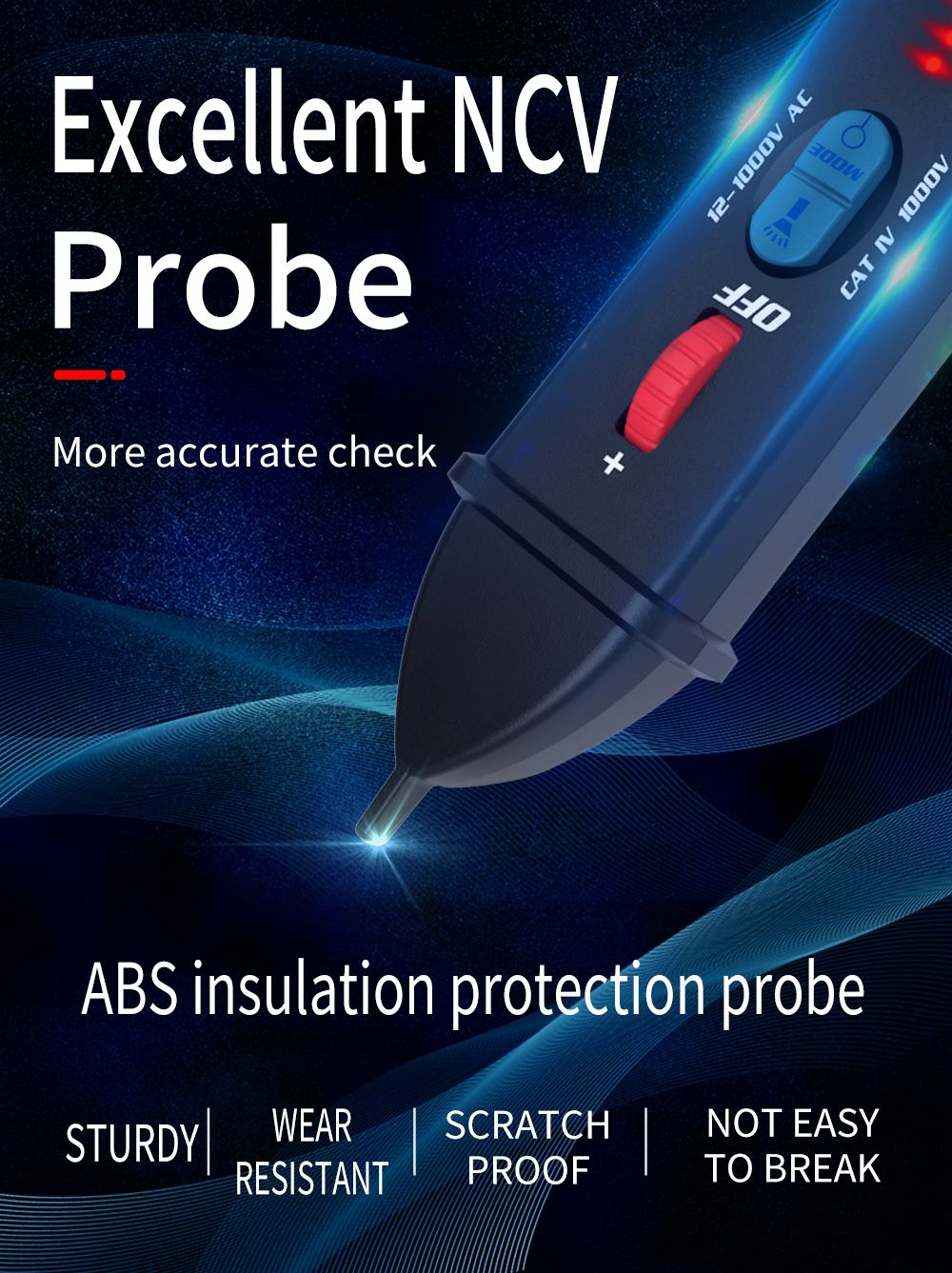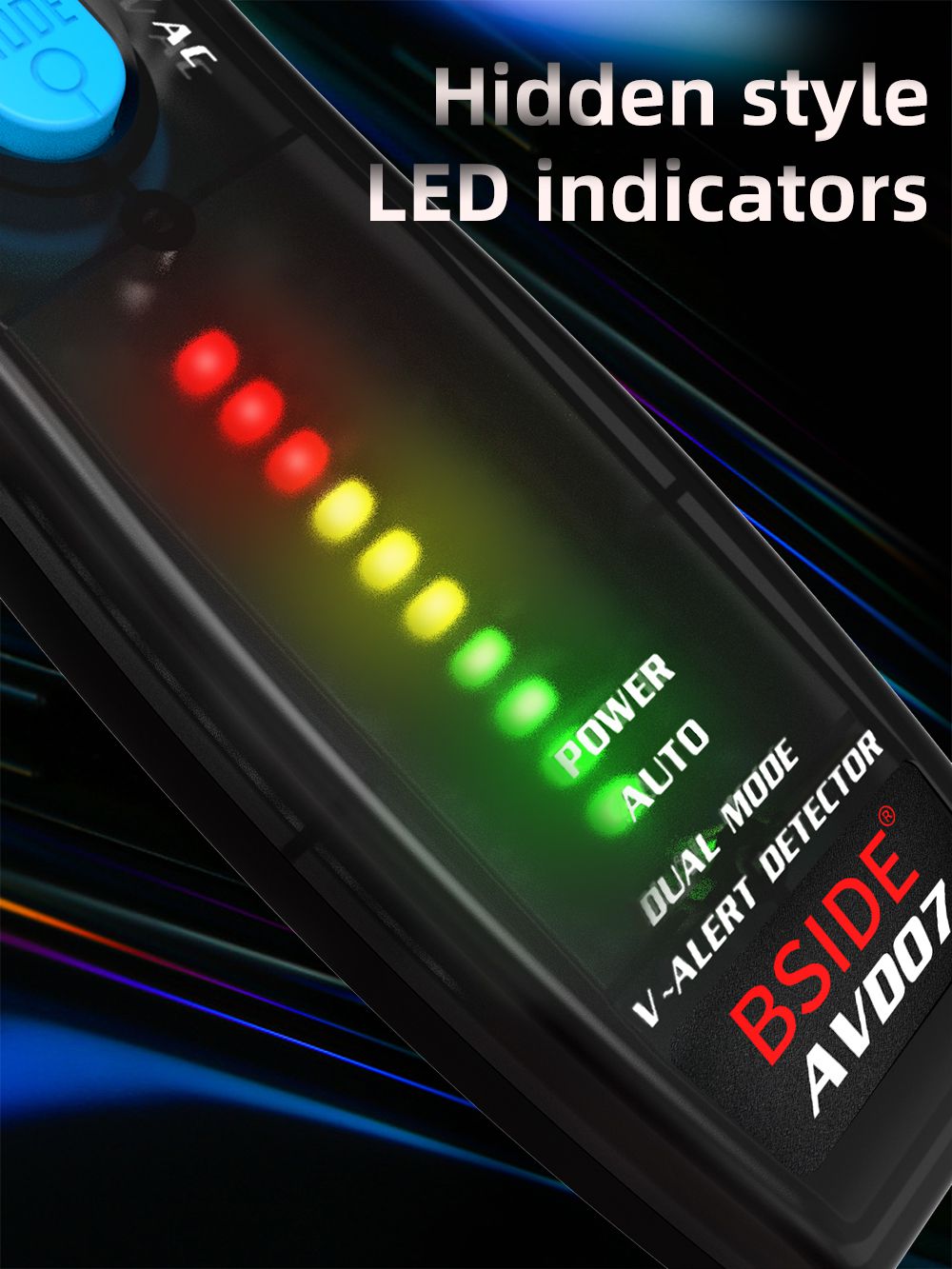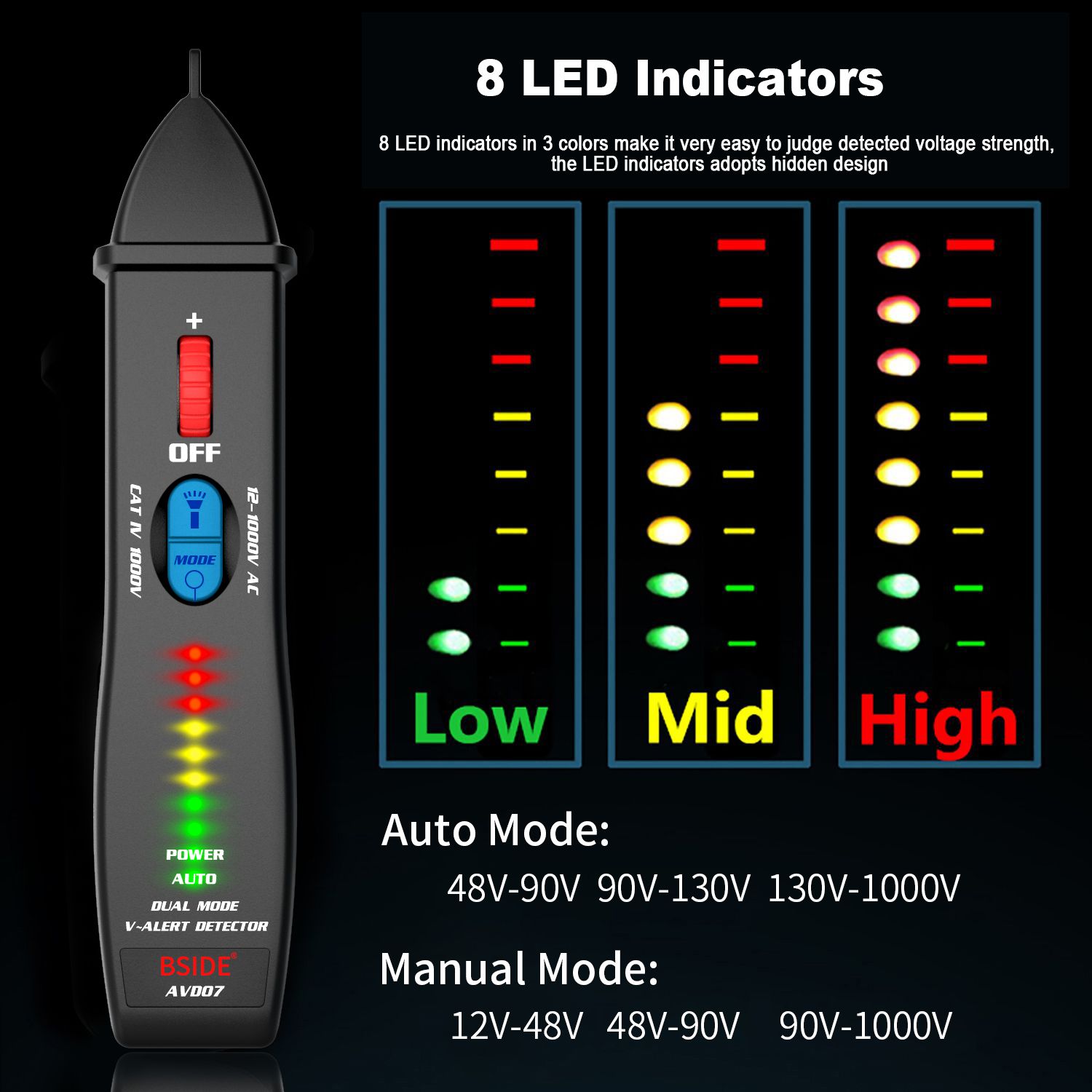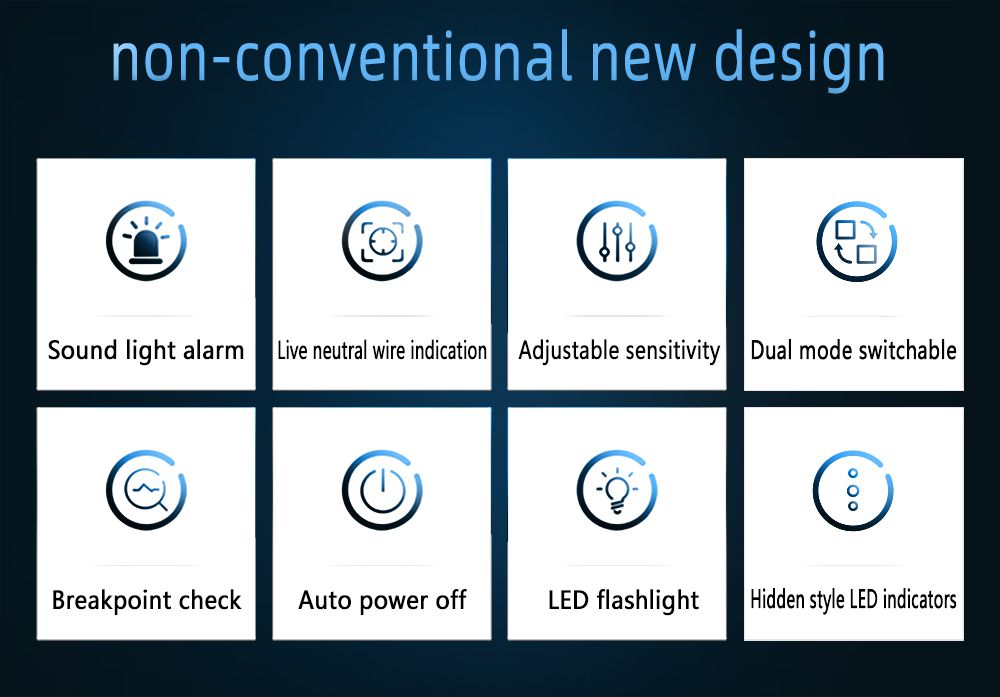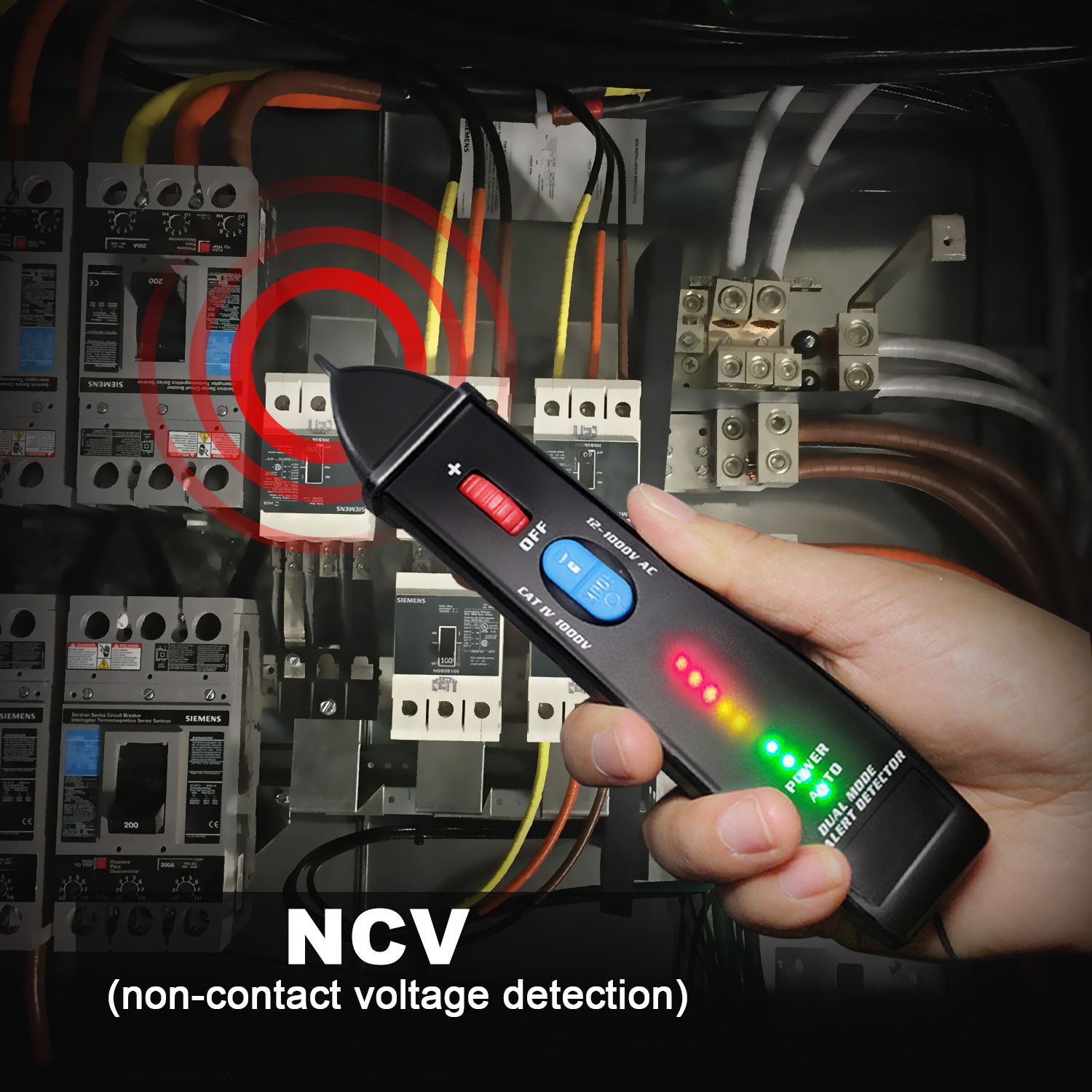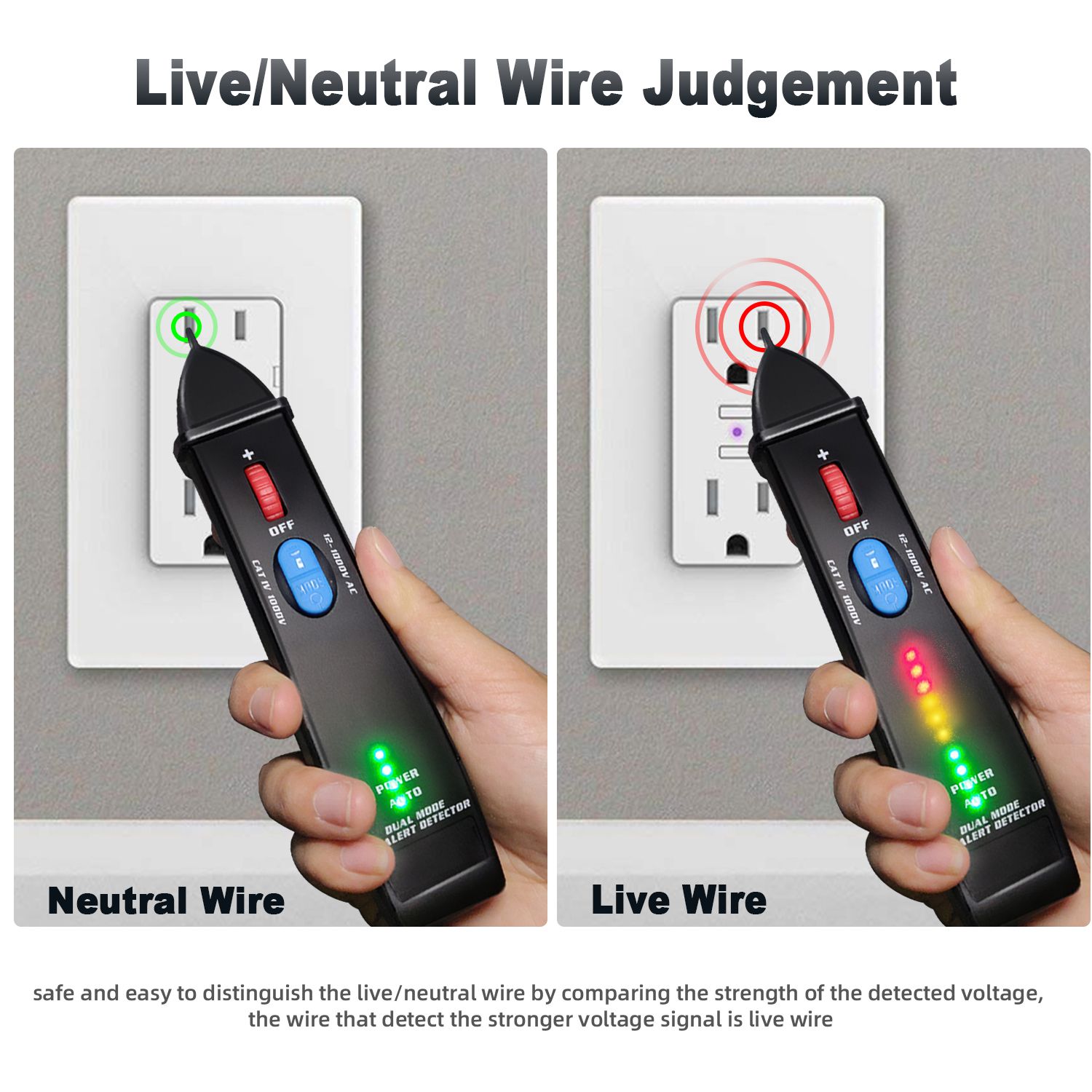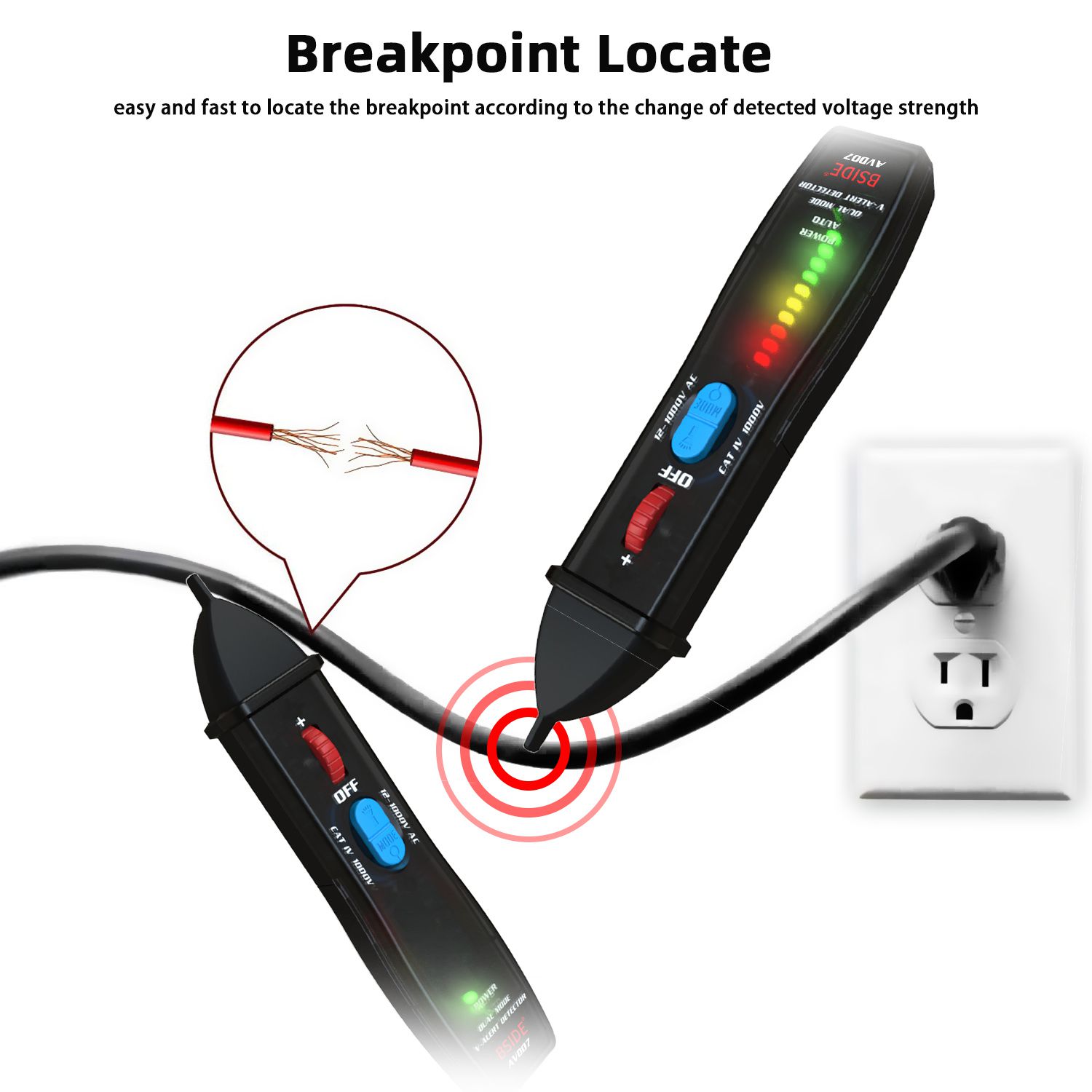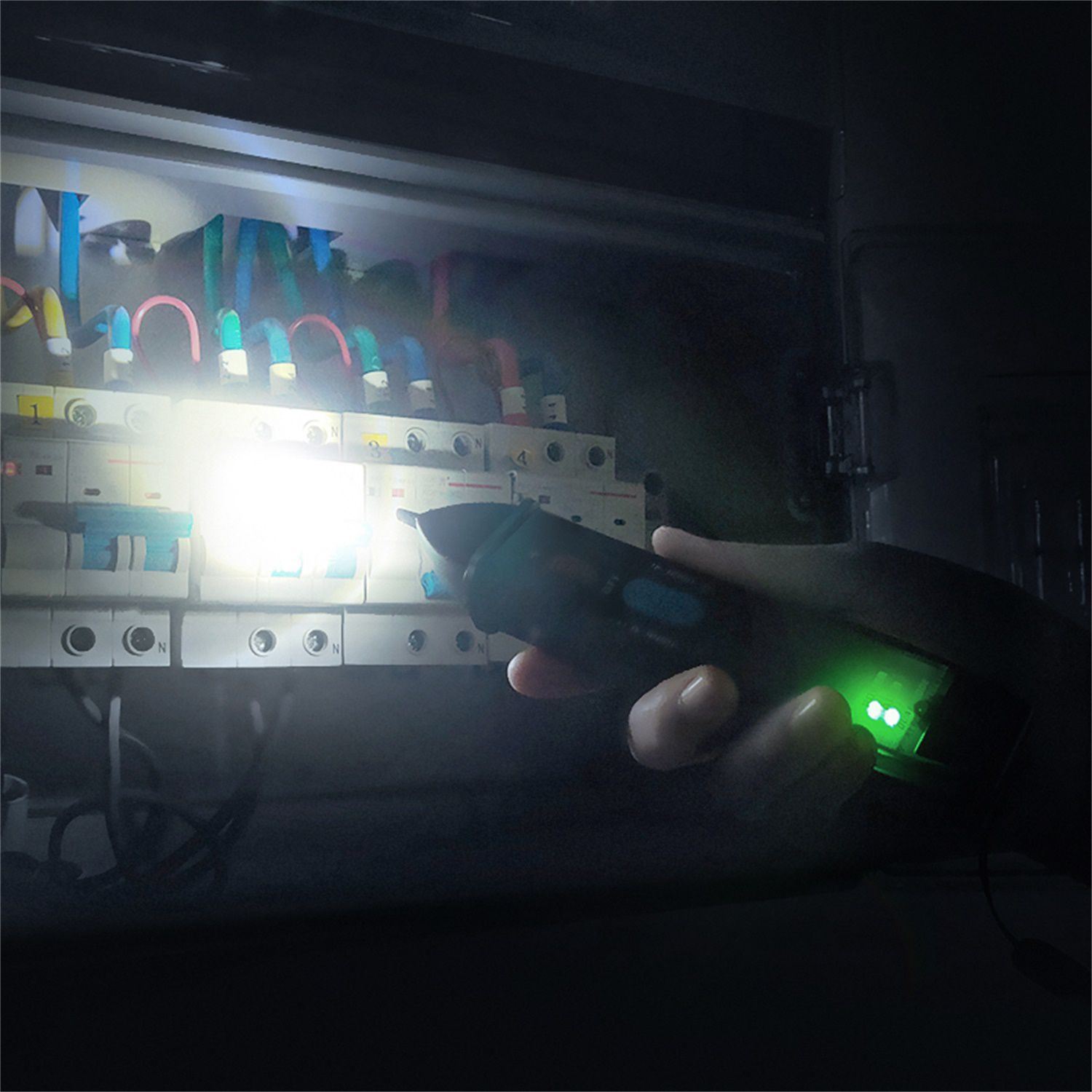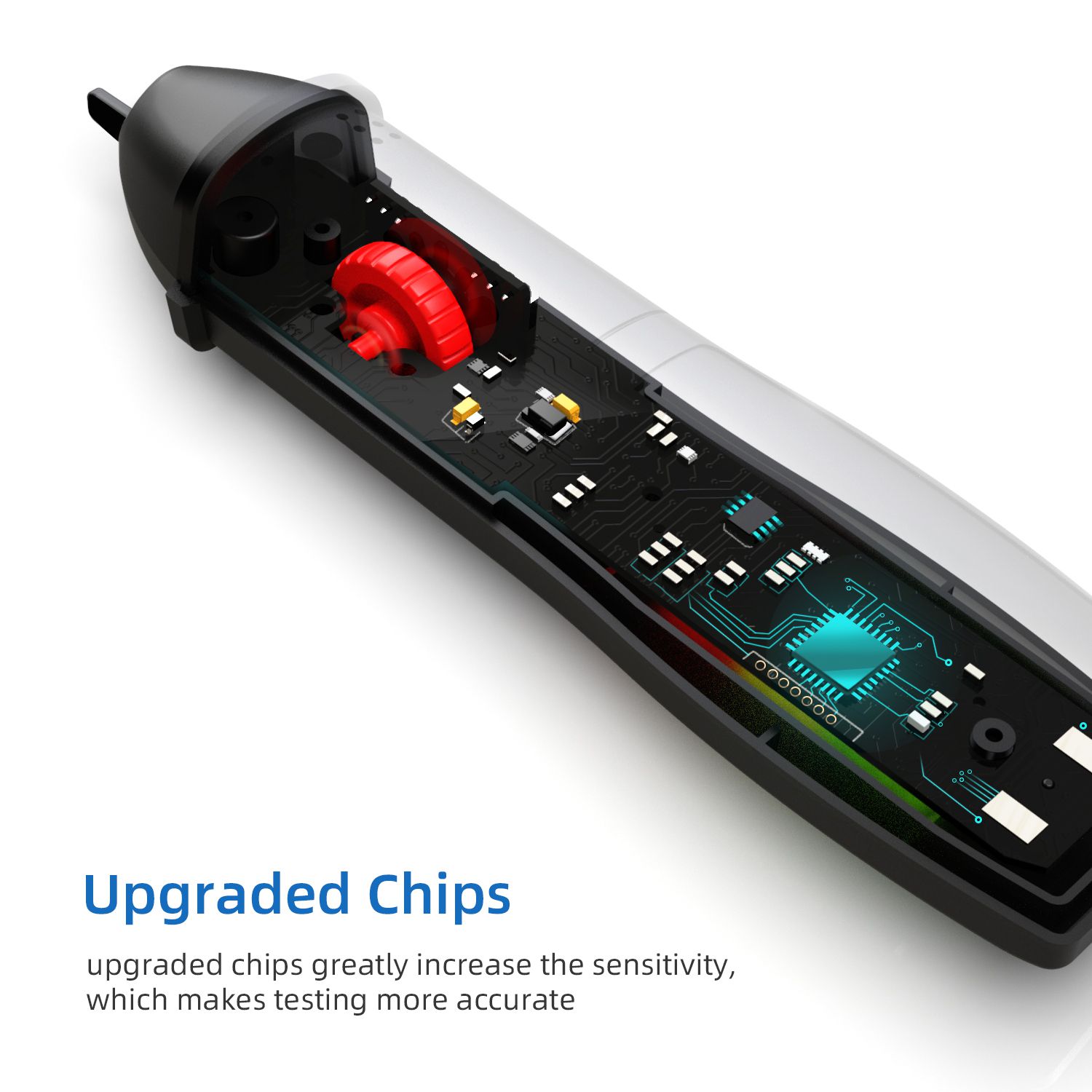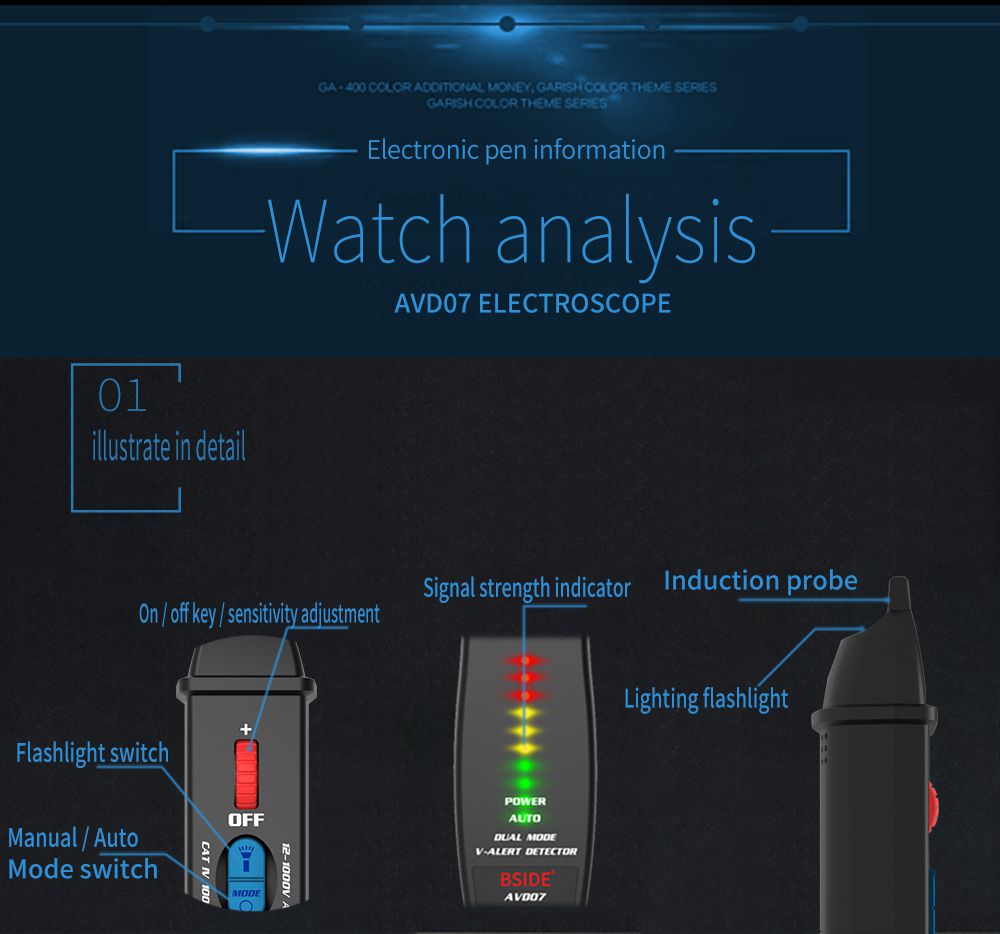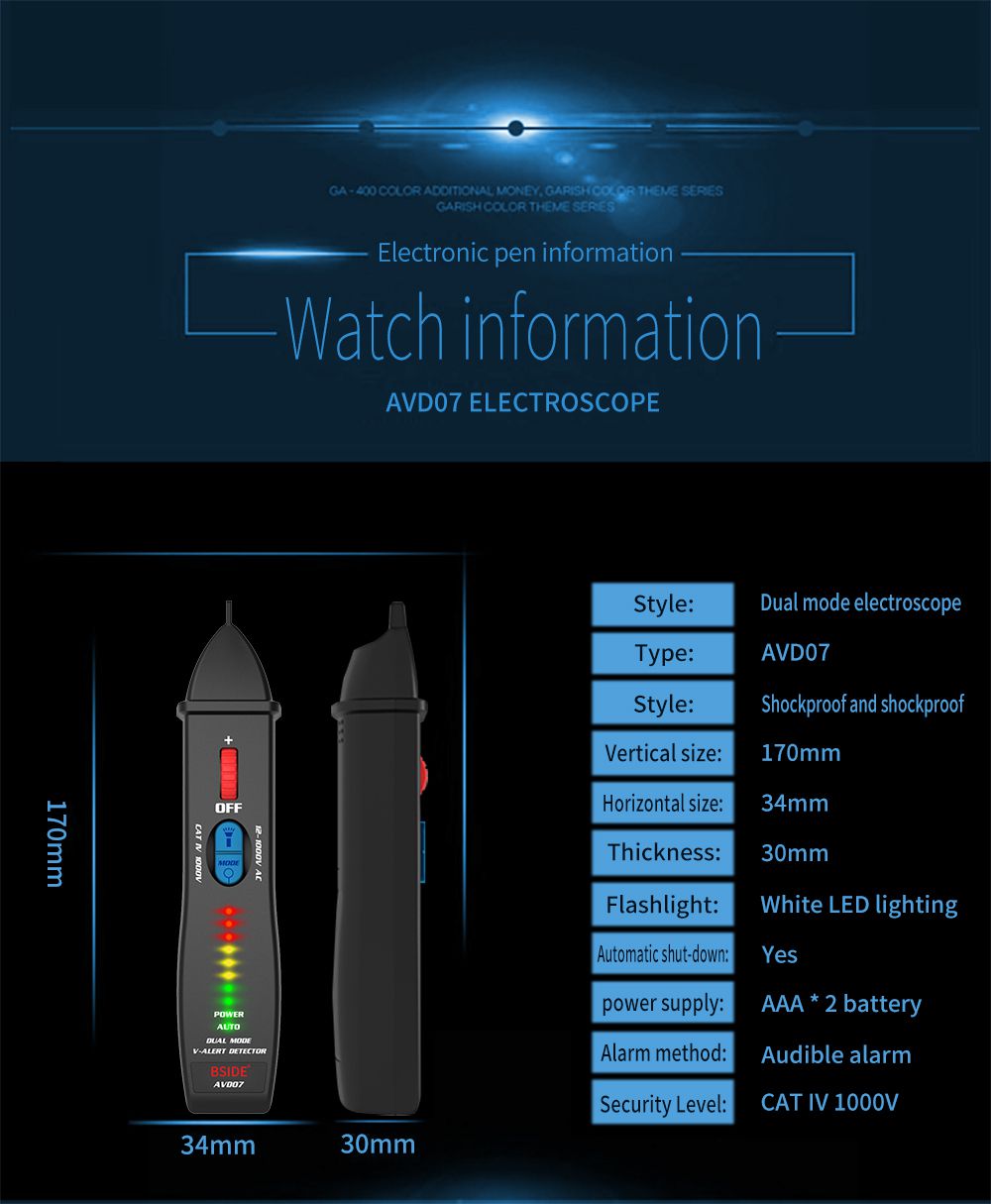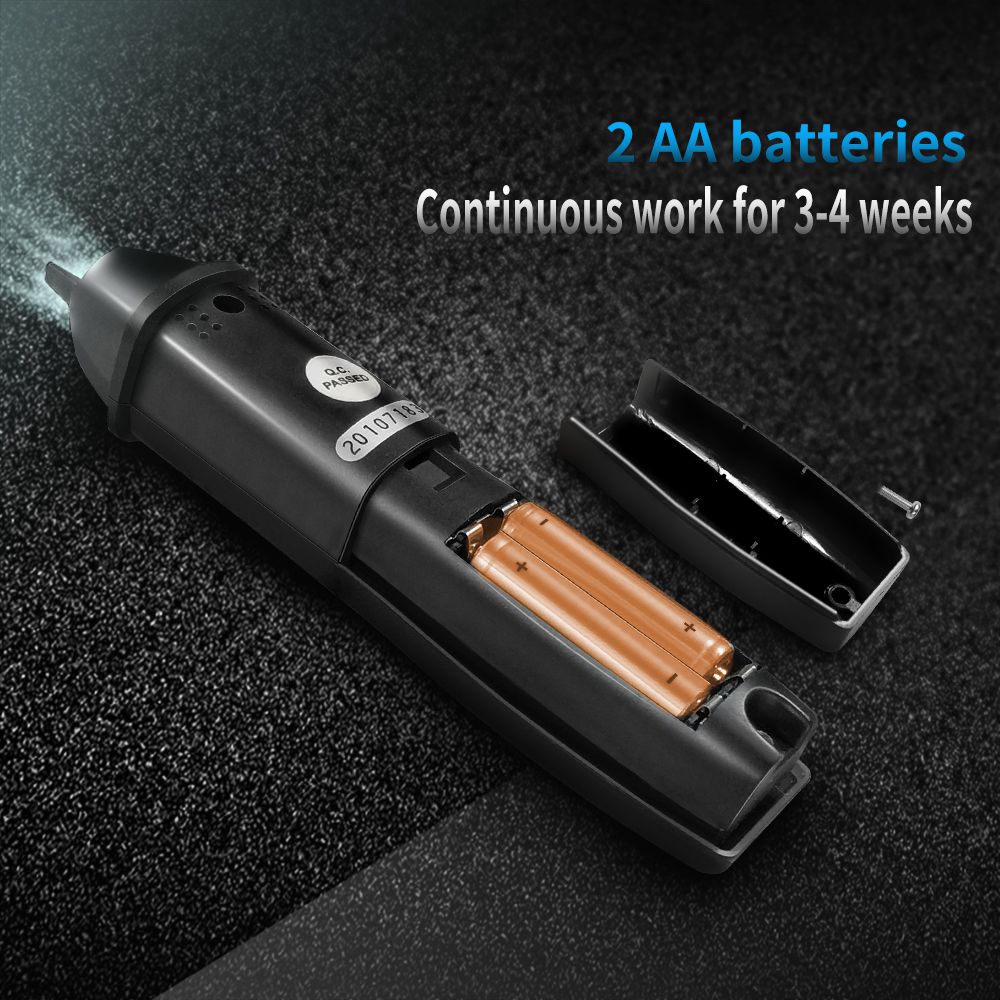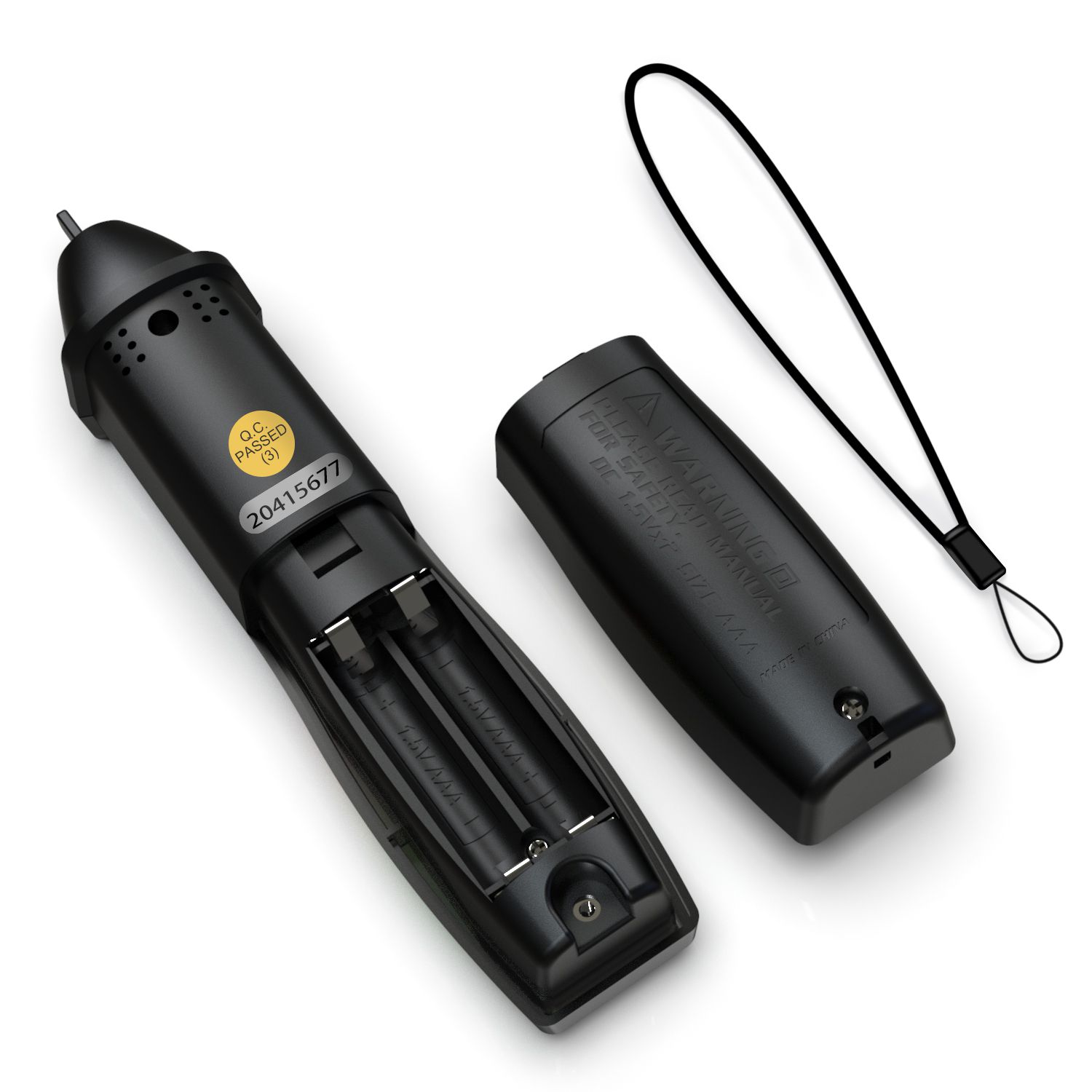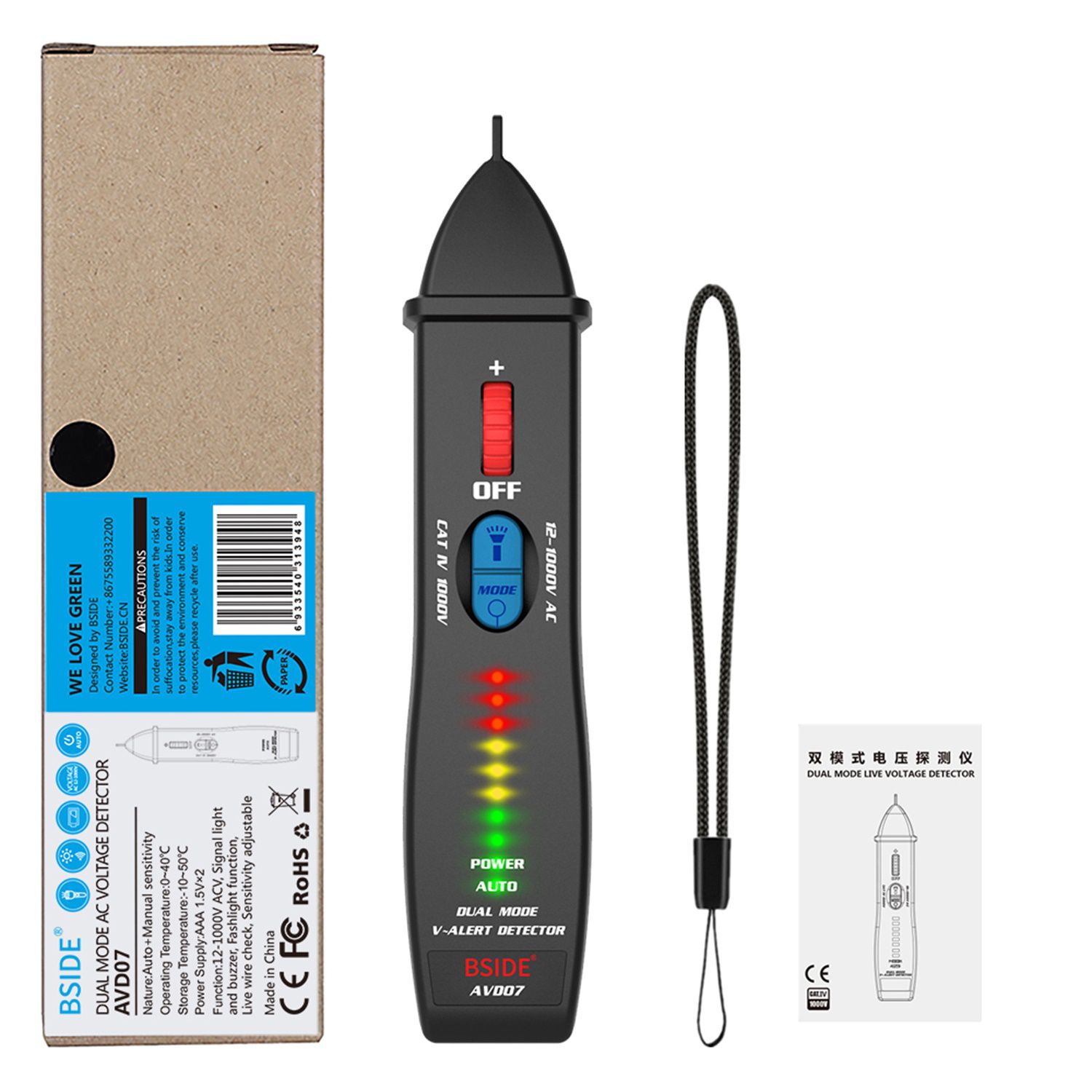 Main Features:
Non-contact and pen shaped desigh,convenient to operate and carry.
Dual mode operation.(Manual sensitivity adjustment and automatic)
The sensitivity of the product can be adjusted freely according to the actual scene used.
Has Induction dangerous voltage alarm, Live/Neutral wire distinction, Live Wire Breakpoint Locate, Continuity check, flashlight features etc.
This product has a Self-test function at boot time. It can effectively detect whether the product can work normally and avoid wrong judgment. More Safety!
Has 8 LED indicators in 3 colors (Red/Yellow/Green):Automatic identification of high/medium/low voltage.
Alarm mode:Sound and light (Red/Yellow/Green).
LED spotlight, Battery low voltage reminder, Auto power off features.
Safety level: CAT II 1000V.
Compliance with international safety standards.
Package includes:
1*AVD07 Dual-mode voltage detector
1*High quality lanyard
1*English manual
1*Packing box
Reviews

15
#1 CEM OZTURK
Jul 9, 2018

Seller many thanks, after the order, sent the next day. In 3 days the courier brought the order home. I order goods from this seller not the first time, i highly recommend!
#1 Alejandro Vela
Dec 9, 2018

Very good ! I recommend !
#1 Simon Bryant
Nov 9, 2018

Good product ...... works perfectly… no problem Recommend the purchase. Arrived fast ahead of schedule. Not the two came together, arrived separate but both came in perfect condition.
#1 Richard Nelson
Oct 9, 2018

Everything's okay.
#1 Lee Bongwoo
Jun 9, 2018

I received the Item within 5 days. So the shipping was much faster than expected. Quality is very good and it works just fine. On the CD is a little gift of usable Software. Would buy here again.
#1 eddy quintasi laura
Feb 9, 2019

A professional approach, I recommend the seller
#1 syafie nasir
Sep 9, 2018

Everything seems ok, but not yet tried this Non-contact Voltage Detector indicator BSIDE AVD07 Smart Electric Pen Tester Live/Neutral wire distinction Continuity check NCV is good quality, working very well
#1 hiep nguyen
Jul 9, 2018

super voundre
#1 Bryn Acton
Apr 9, 2019

Works just great, I am totally inpressed! very good!
#1 kim sanghyuk
Jul 9, 2018

Delivery fast everything works!!!
Previous: BSIDE AVD06 Dual Mode Non-contact Voltage Detector AC 12-1000V Auto/Manual NCV Tester Live Wire Check Sensitivity Adjustable
Next: WINTACT Digital Wall Scanner WT55 Handheld Professional Multifunction Wall Iron Metal Wood Wire Galvanized Pipe Finder Scanner