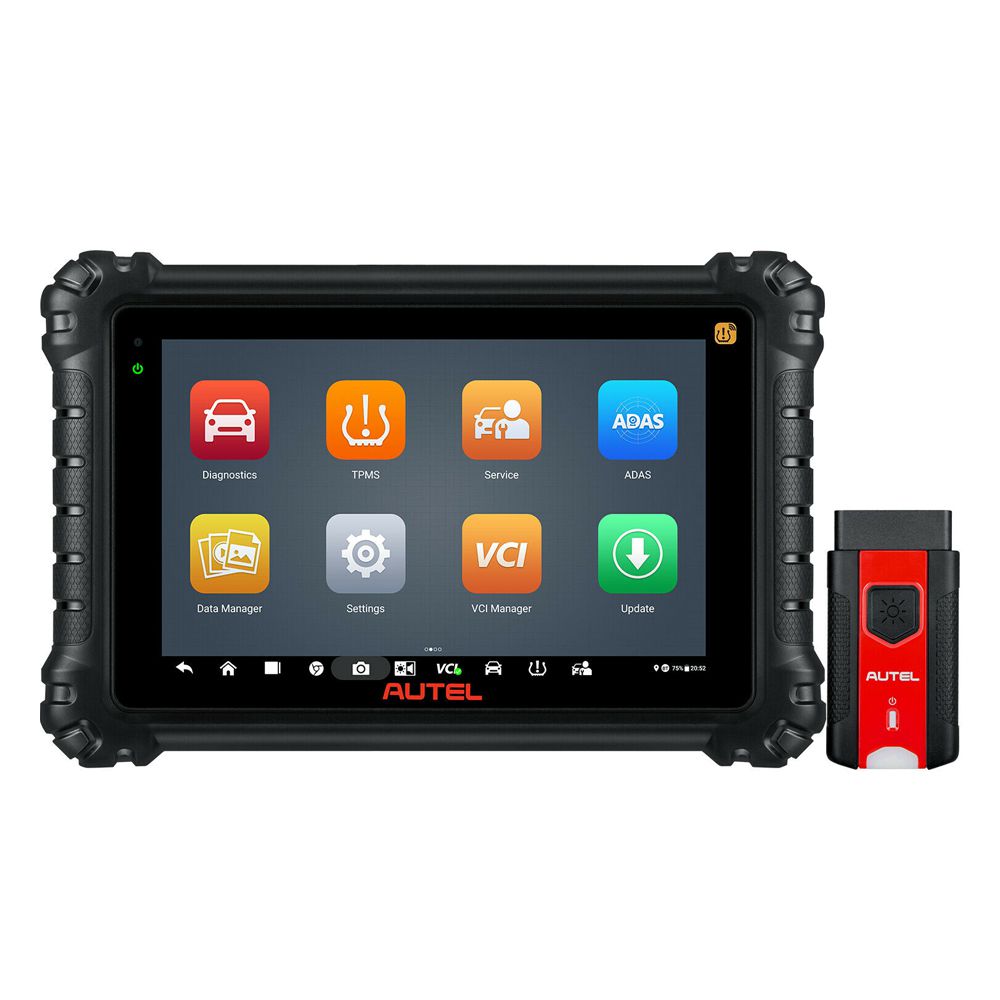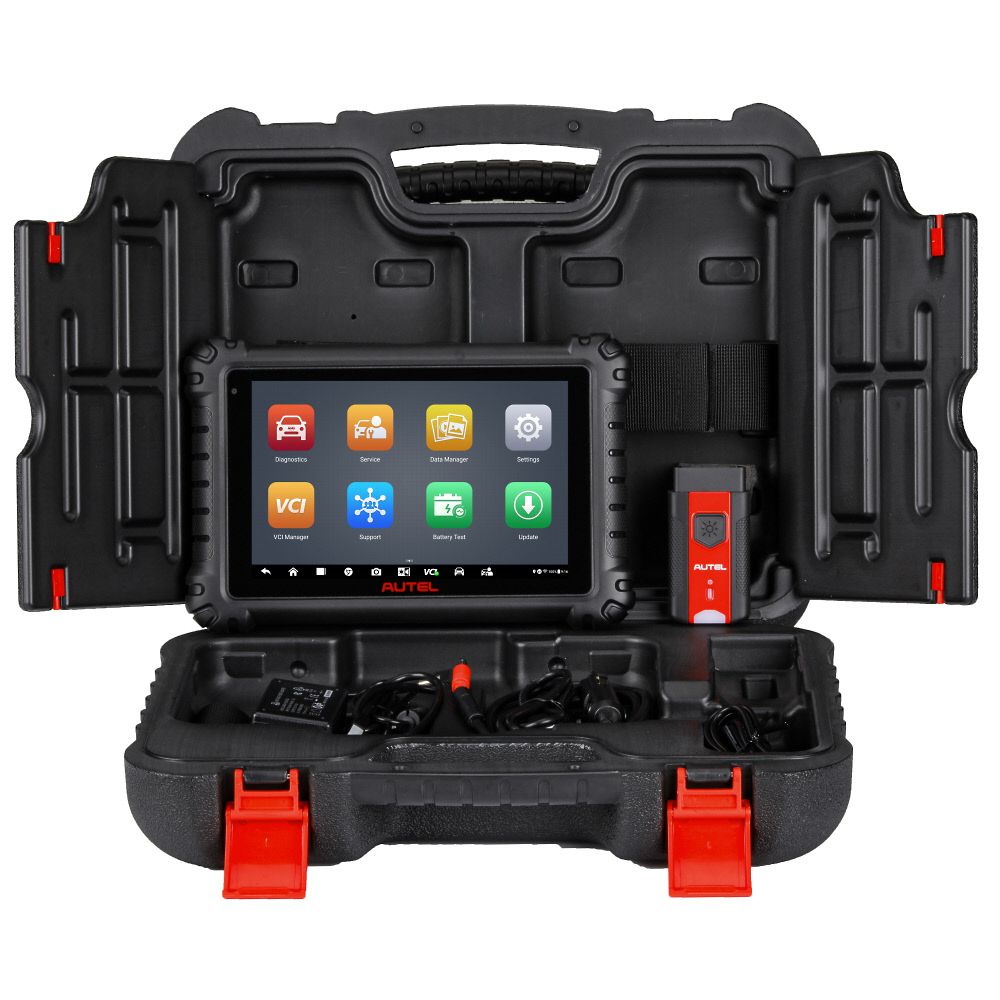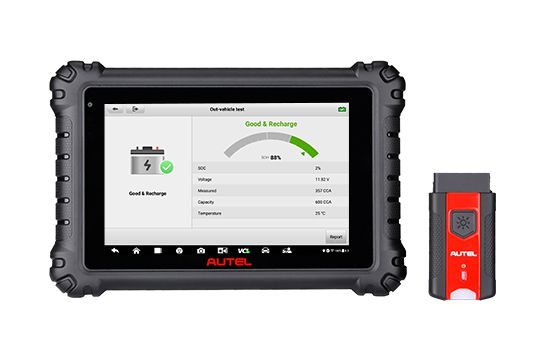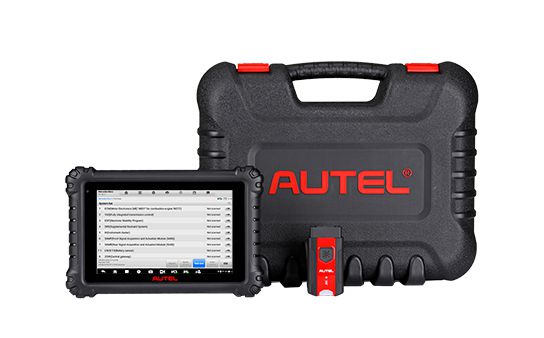 Related Accessories/Similar Items
Description
Autel MaxiSYS MS906 Pro MS906PRO Maxisys Tablet Diagnostic Scan Tool
Autel MaxiSYS MS906 Pro is a high-powered eight-inch advanced diagnostic tablet featuring expanded software and cloud-based data and repair services, upgrade of upgrade of
Autel
MS906/MS906BT.The MS906 Pro's Octa-core processor,
Android
7 operating system, and 128 GB of memory enable the tablet to perform advanced diagnostics, including coding and adaptations, access comprehensive repair information, and conduct battery and electrical system analysis.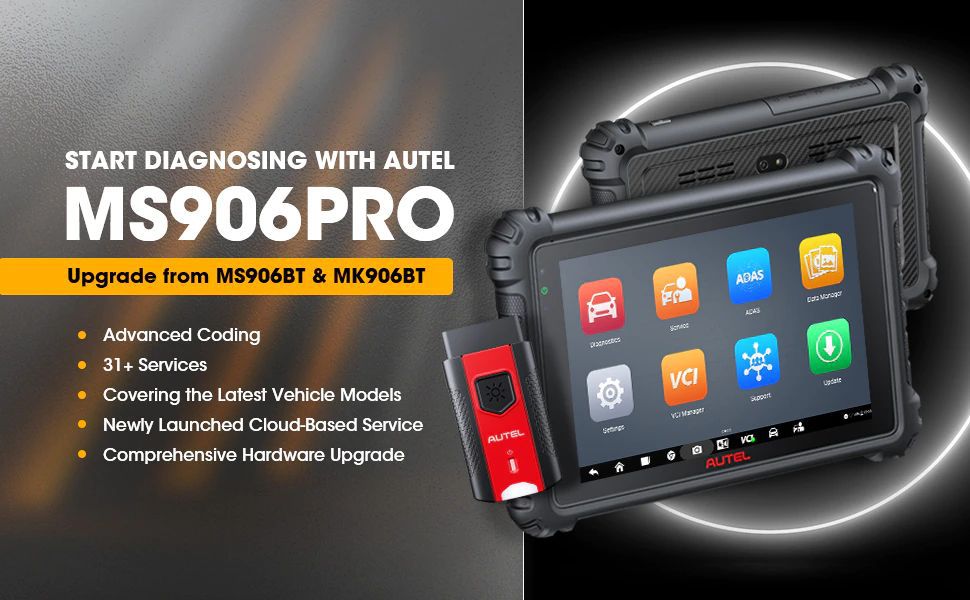 Autel MaxiSYS MS906 Pro Features:1. MS906 PRO Hardware:
• 8-inch, 1920 x 1200 high-resolution touchscreen tablet, Samsung Exynos Octa-core processor with 128 GB storage and running
Android
7 operating system.
• Long-lasting 11,600 mAh rechargeable battery, 5 MP front camera and 16 MP rear camera.
• MaxiCVI V200 wireless
Bluetooth
vehicle communication interface supporting the latest communication protocols.
2. MS906 PRO Software:
• Comprehensive diagnostics on 1996 and newer U.S., Asian and European vehicles
• AutoScan: Scan all available systems, including ADAS identification
• Read/Erase Codes, View Freeze Frame and Live Data
• Perform Active Tests (bi-directional controls), Coding and Adaptations
• AutoVIN/Scan VIN for rapid vehicle identification
• Perform ADAS (inc. Camera/s, Radar, LiDAR, Night Vision) Systems Calibrations with additional purchase.
(with purchase of ADAS calibration frame system and software)
3. New Software Features
• Battery analyzation capability,With additional purchase of the MaxiBAS BT506 battery and electrical system tester.
• Cloud-based Reports and Data Management
• Remote Expert (coming soon) With additional purchase.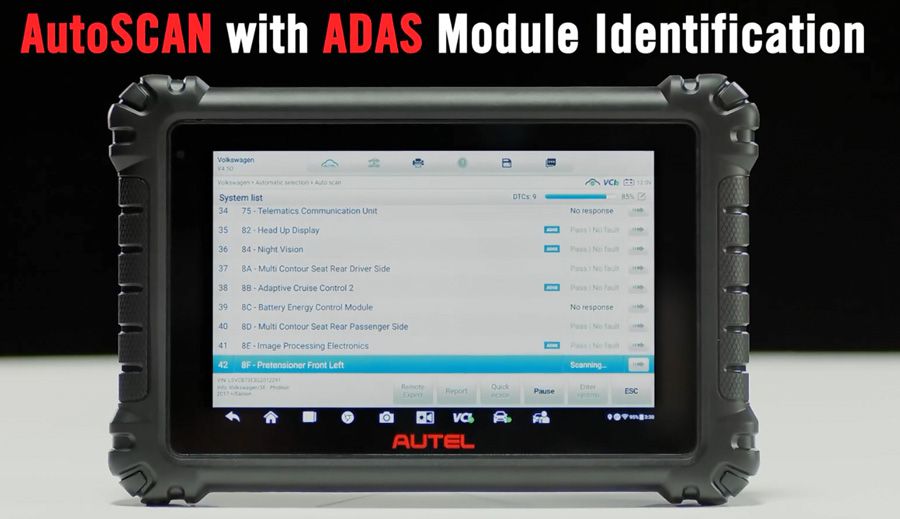 Autel MaxiSYS MS906 Pro Functions:

OE-Level All System Diagnosis
Autel MS906 Pro can perform OE level comprehensive diagnostics on 10000+ U.S., Asian and EU cars, more 2020/2021 newer cars. With the Auto Scan feature, you can scan all the electrical modules automatically to locate the trouble in a click, and clear codes to turn off the warning light. Unlike MS906 with a short cable, MS906 Pro uses a enhanced BT interface VCI200 for communication, stable, fast and no limitation. Autel Maxisys MS906 Pro can get access to all car electronic systems like
ABS
,
SRS
,
engine
, Transmission, Brake System and etc that you can find only on most sophisticated scan tools. It covers all available vehicle modules, including but not limited to
PCM
,
ECM
, EPS, PDM, TPM, BCM,
ABS
, SCCM Cooling System, Electronic Power Steering, Lubrication System, Ignition System, Start System, Intake and Exhaust System, Fuel Supply System and etc. With complete capabilities for codes, live data, active test, ECU information, adaptation, matching and etc. (Not limited to above systems)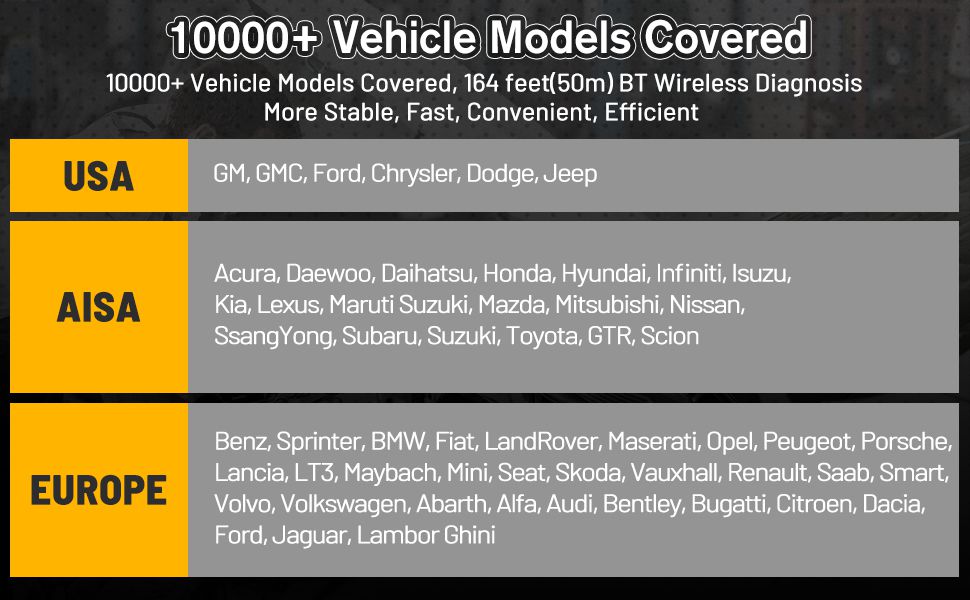 Bi-Directional Controls/Active Test
Autel MS906 PRO Bi-directional control can help you pinpoint possible problems in all subsystems, which can send command to ECU, read ECU data, monitor the running status of the actuator for test specific functions, like A/C Clutch, Fuel Injectors,
ABS
Pump Motor, Solenoid Valves, Relays, Interior Lighting, Window, Door, Sunroof, Car Wipers, and etc.
• Turn on/ off fuel pump
• Switch
SRS
light on/ off
• Cycle air conditioning clutch on/ off
• Perform evaporative emissions leak test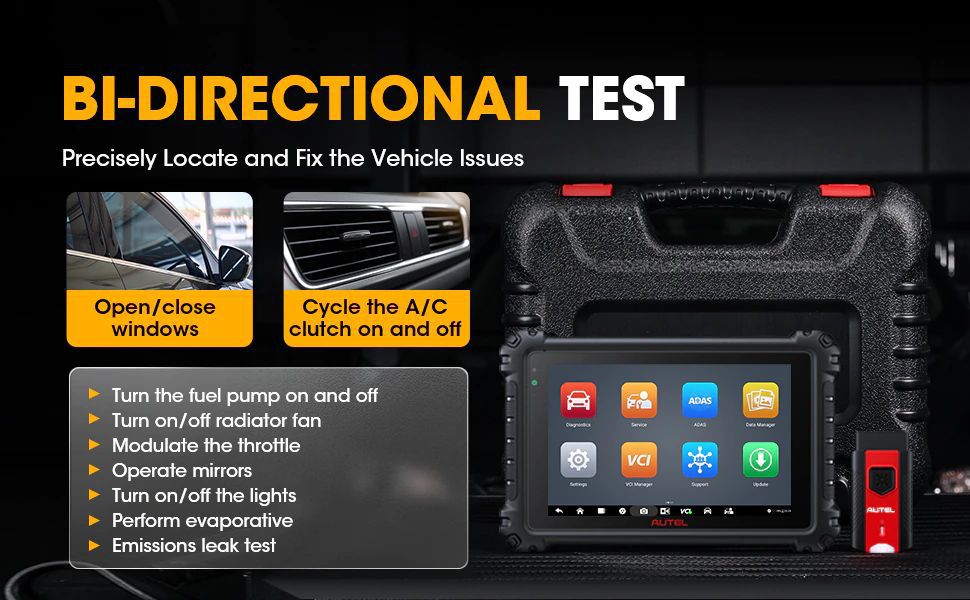 Advanced ECU Coding & ECU Replacement:
MaxiSys MS906 PRO is an ideal designed for ECU Coding, Online Coding and Module Replacement. You can modify ECU models, code newly replaced ECU and flash hidden functions for 99% vehicles like for Suzuki, Mitsubishi, Honda, Chrysler, VW, GM, etc. It also allows reprogram adaptive data after repair or replacement to improve vehicle performance, stimulate high-end features, solve fuel efficiency issues and so on.

● After you change the bad component or certain parts, you need to use this function to make a new code and recognize the new modules.
● By changing the code with the ECU coding, it's easy to improve vehicle performance or stimulate high-end functions for the car.
● ECU Online Coding is available for BMW, VW, Porsche, Ford etc.
● Flash the hidden features(auto start-stop, reverse tilt mirrors, foldable mirrors, and customizing interior lights, etc.).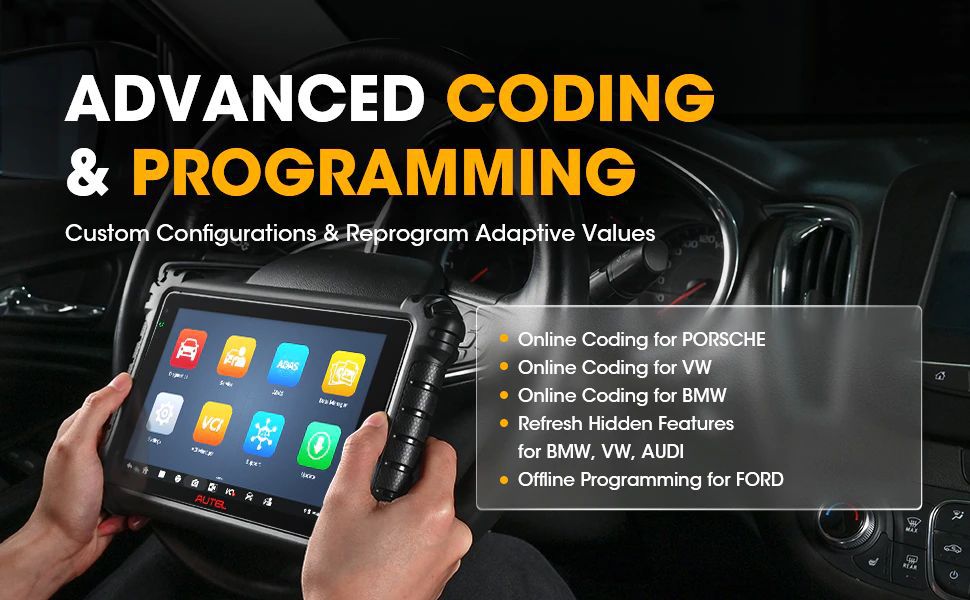 31+ Special Service Reset Function
Autel MaxiSys MS906 Pro
OBD2
diagnosis scanner not only has powerful diagnostic functions, but also has a vast range of service functions, which will help you easily complete repair work. A money saver for home technicians and money maker for car workshops.
OIL RESET--- Reset the oil life systems every time the oil and oil filter are changed;
INJECTOR CODING--- Code new injector numbers to replace the previous one when fitting the new injectors or after the replacement is completed;
BRAKE RESET--- Deactivate and activate the brake control system, assist with brake fluid control, open and close brake pads, etc.;
SAS RESET--- Perform steering angle sensor calibration and clear records;
BMS RESET--- Evaluate the battery charge state, register the battery replacement, etc.; More completed battery and startor related detail working with BT506;
ABS BLEEDING--- When the ABS contains air, the ABS bleeding function must be performed to bleed the brake system to restore ABS brake sensitivity;
RELEARN THROTTLE--- Initialize the throttle so that the "learned" values stored on ECU are returned to the default state;
KEY CODING--- Help ECU to recognize the new keys when you need to add new keys, delete the lost keys;
DPF REG--- Clear PM (Particulate Matter) from the DPF filter through continuous combustion oxidation mode to stabilize the filter performance;
GEAR LEARN--- Perform gear learning for the car when the engine ECU, the crankshaft position sensor, or the crankshaft flywheel is replaced.
MORE...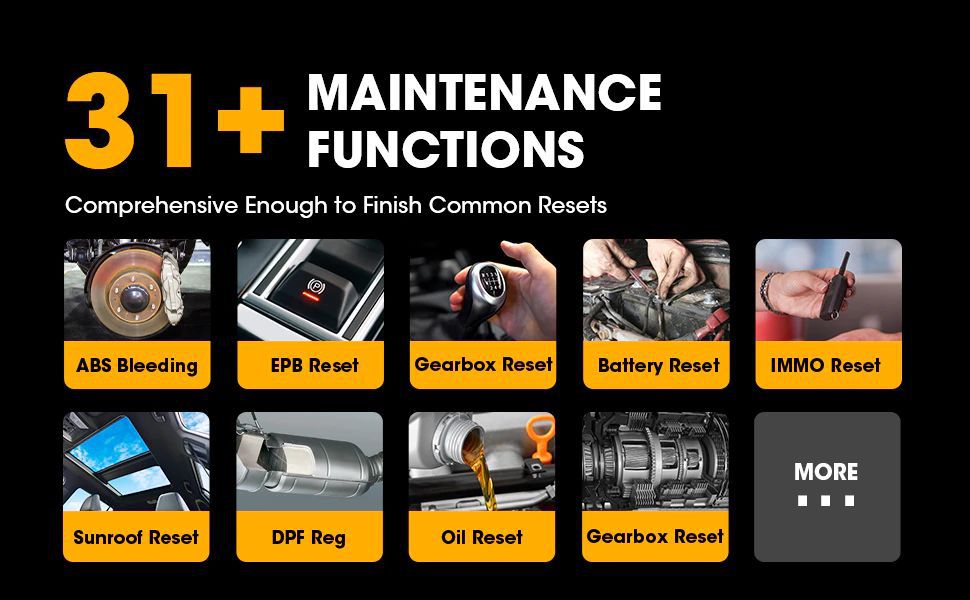 Expanded Functions
Worth mentioning that MS906 Pro auto scan tool adds some new modules including battery tester, videoscope, and oscilloscope. These are what you can't get with Autel MaxiSys MS906, Autel scanner MS906S, MP808K, MP808BT, MP808BT Pro, etc. The introduction of expanded function shines convenience for diagnostic issues and broadens business & income.(* Mean Need additional purchase)
* Oscilloscope: Measure virtually all the electronic components & circuits in any modern vehicle and monitor various signal activities
like the voltage, current, frequency in a graphical way to detect car electronic circuit failure. (Autel MV105/ MaxiVideo 108)
* Battery Tester: Autel automotive tool MS906 Pro works with Battery Tester to check 12V vehicle battery and view the health status of the
vehicle's battery and electrical system. (Autel BT506)
* Videoscope: Company with Autel MaxiSys MS906 Pro to check the hard-to-reach areas. Applied to automotive
engine
diagnostics,
mechanical checking, chemical vessel inspection, electrical equipment check, aerospace manufacturing, pipeline maintenance, etc. (Autel MP408)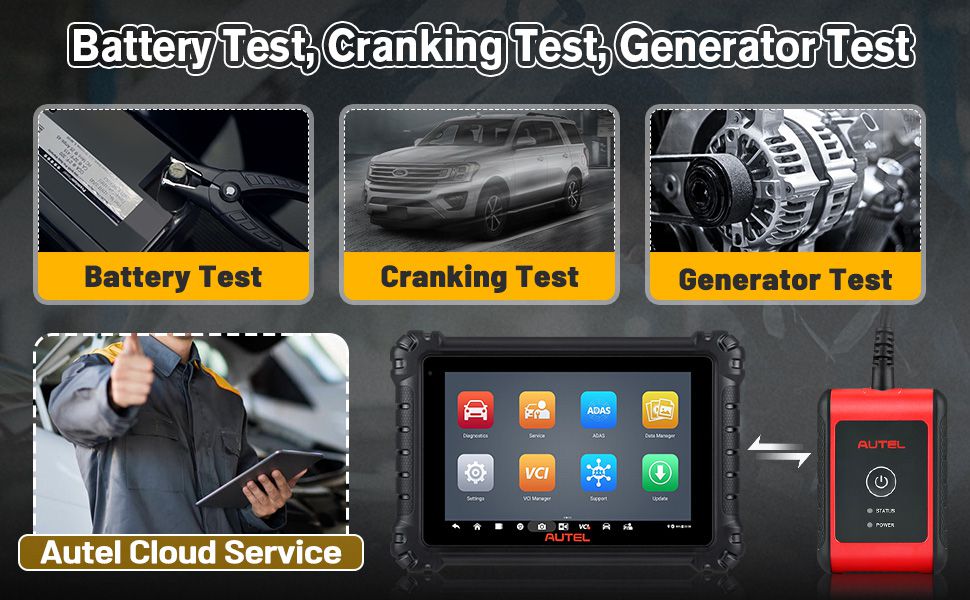 Autel MaxiSYS MS906 Pro Comparsion: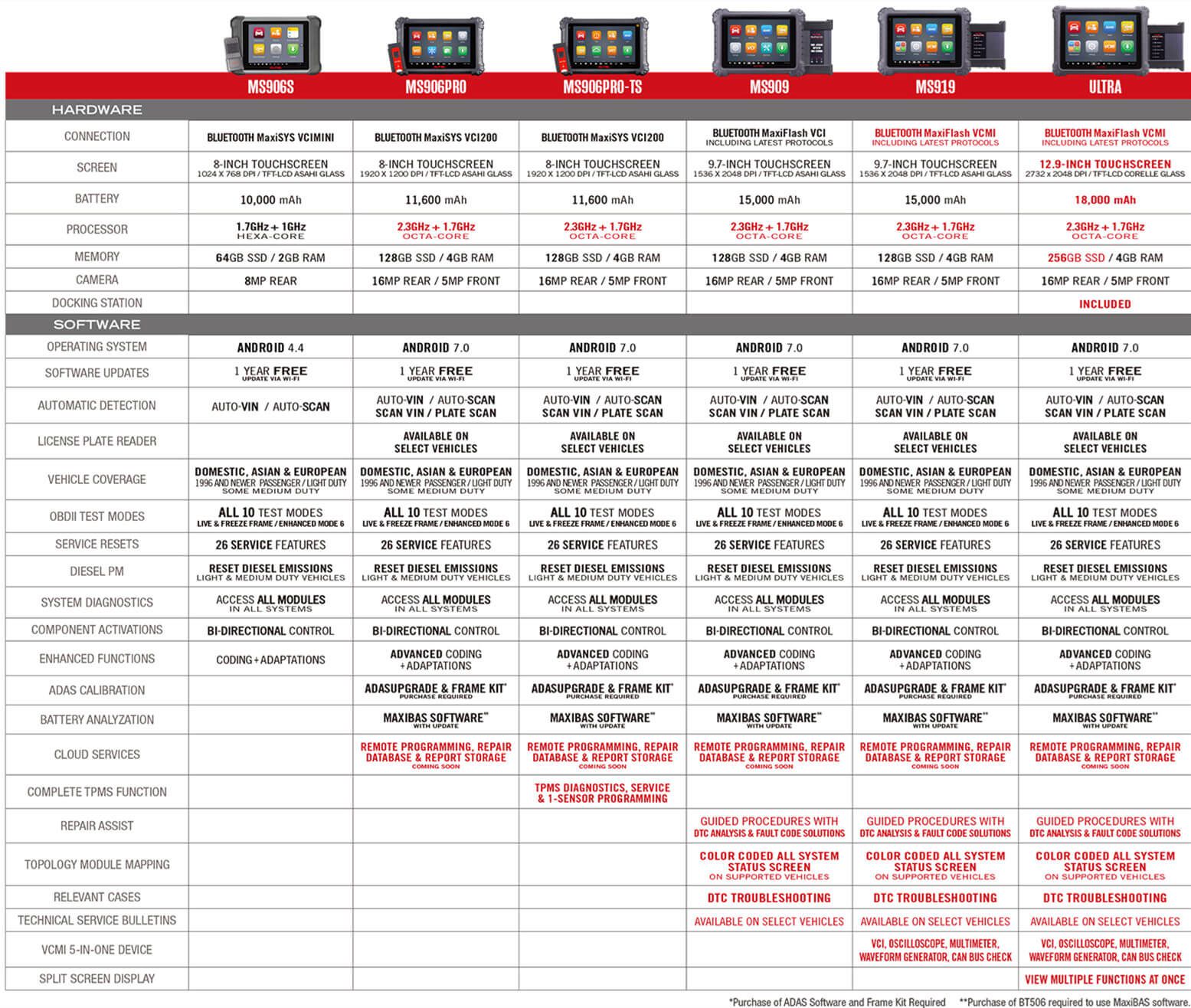 Autel Maxisys 906 Pro Package List: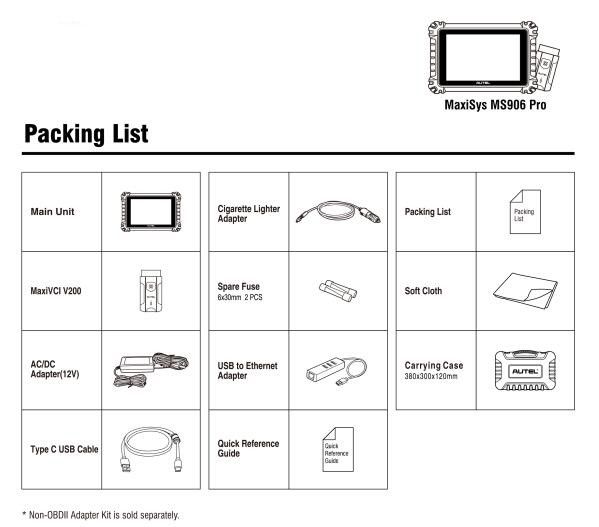 Reviews

10
#1 Bruce Ferrario
Jun 9, 2021

Perfect! Thank you. Not yet tested but happy
#1 Peter Andersen
Mar 9, 2021

Very fast to len. area in six days. The drive with the progs is whole, everything is installed and connected. I haven't checked the car yet.
#1 william shields
Apr 9, 2021

Item arrived quickly and guality was good.
#1 David Kallaby
Feb 9, 2021

all perfect ! Items came to me 3days! I would buy it again, from this seller
#1 Lieboultite Lieboultite
May 9, 2021

In the work checked-ok
#1 lloyd reppert
Jul 9, 2021

Works, everything is fine!
#1 JOE KESSEL
Mar 9, 2021

Got, installed, proga found it, from the internet is untied, tomorrow i will check again, while i like everything this 2022 New Autel MaxiSYS MS906 Pro MS906PRO Maxisys Tablet Full System Diagnostic Scan Tool is good quality, working very well
#1 Owen Wilce
Apr 9, 2021

Great product very attentive wonderful store will negotiate more times with this team am very satisfied.
#1 Andreas Karlsson
Mar 9, 2021

The order came for 3 days, everything would be so!!!! I'll check, i'll add a review.
#1 Ricardo Amador Ramos
Jul 9, 2021

The goods received. visually everything is fine. the disc under the string with a gift software. while the impression from the seller is only positive.
Previous: Heavy Duty Truck Software License for Launch X431 PAD V and PAD VII Get Free Adapter Set
Next: 2022 New Original Autel Maxisys Ultra Intelligent Automotive Full Systems Diagnostic Tool With MaxiFlash VCMI Get Free Maxisys MSOAK