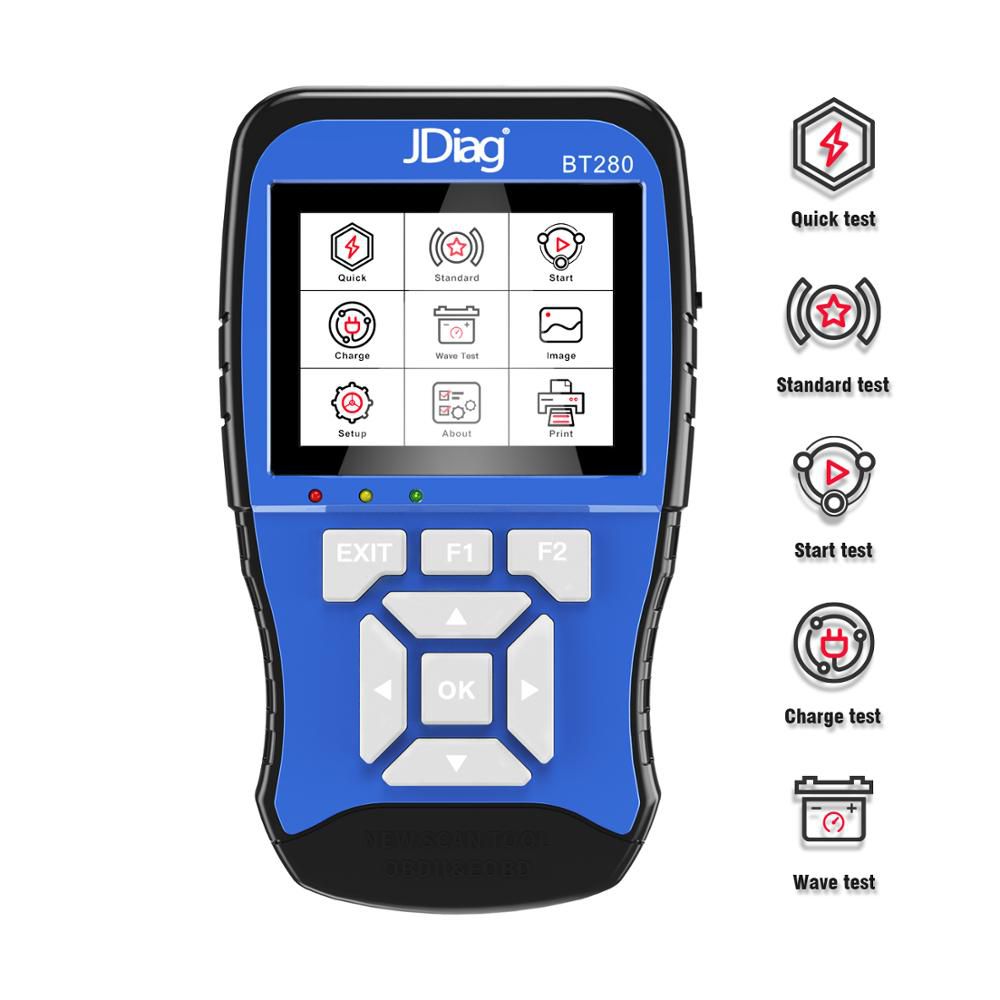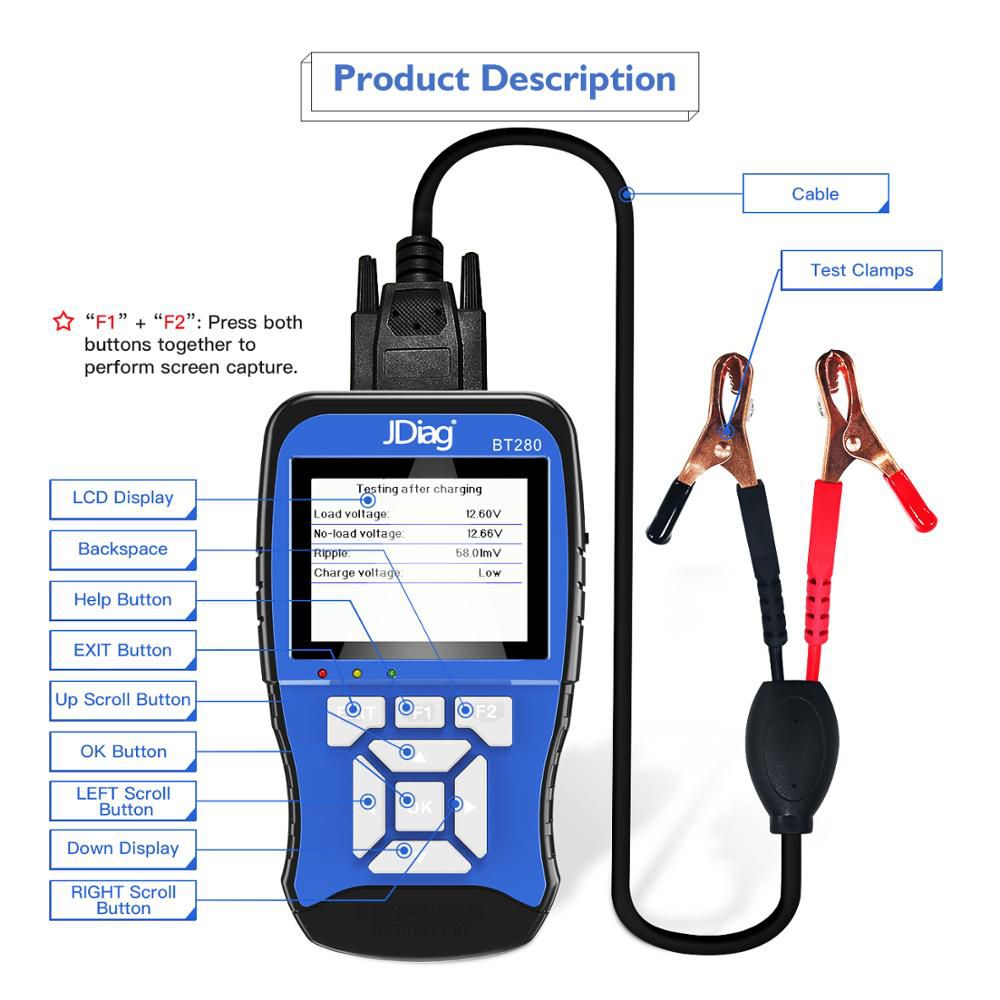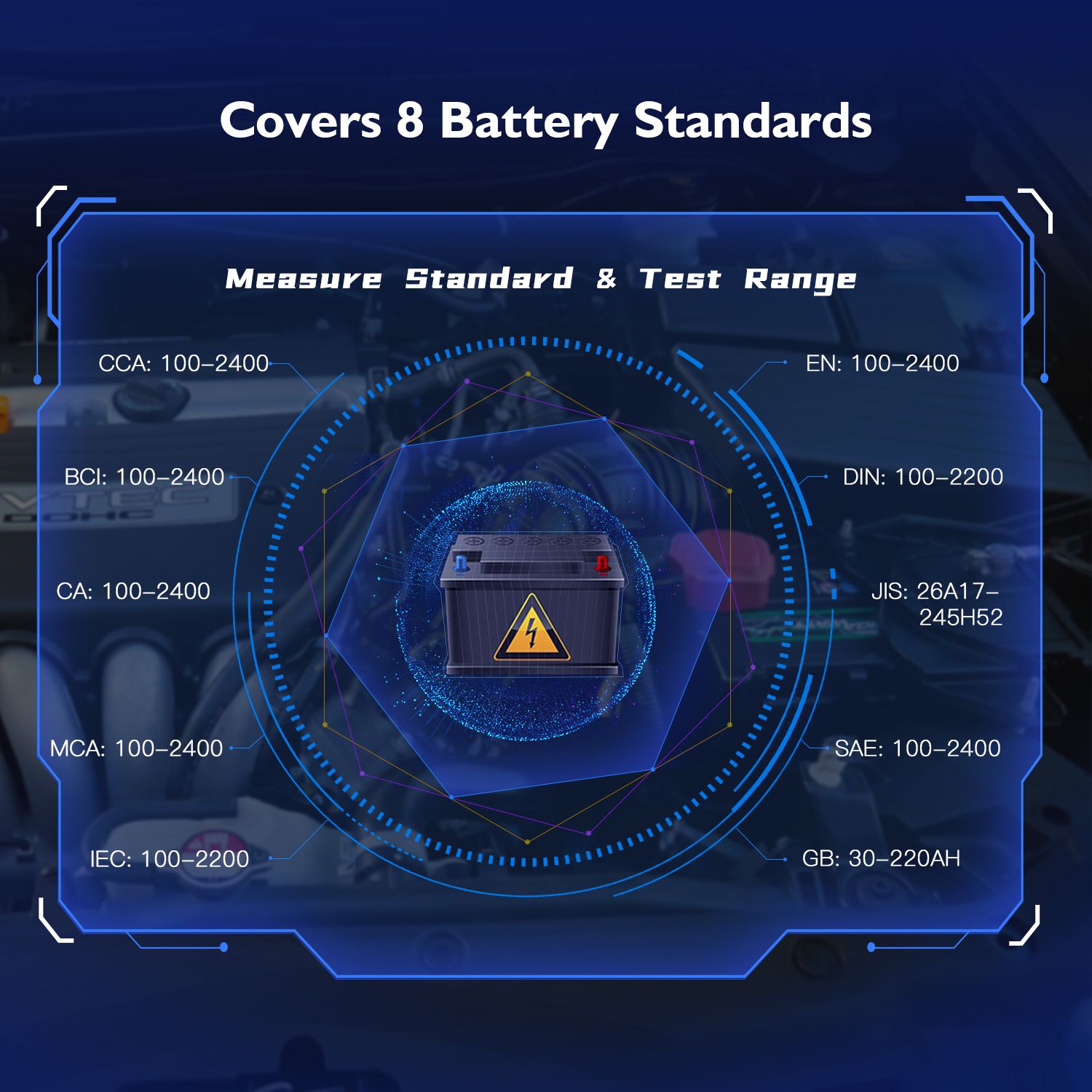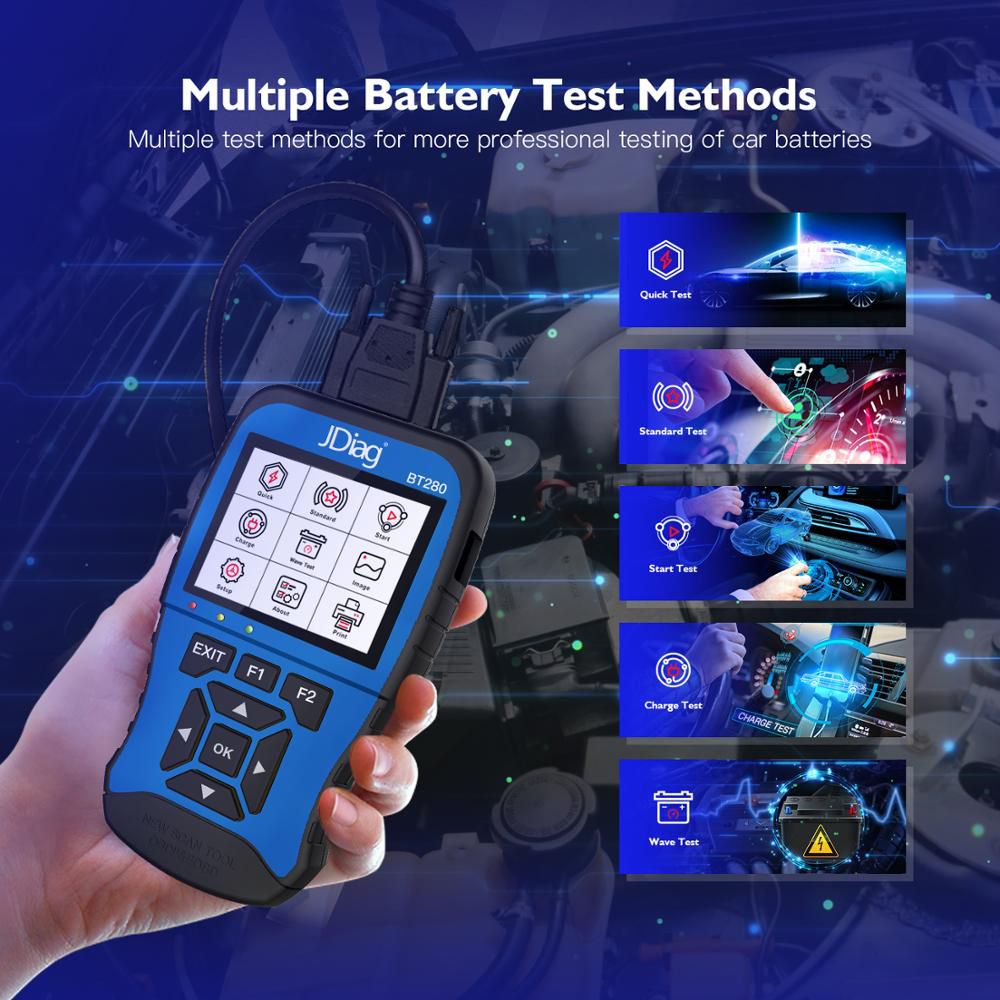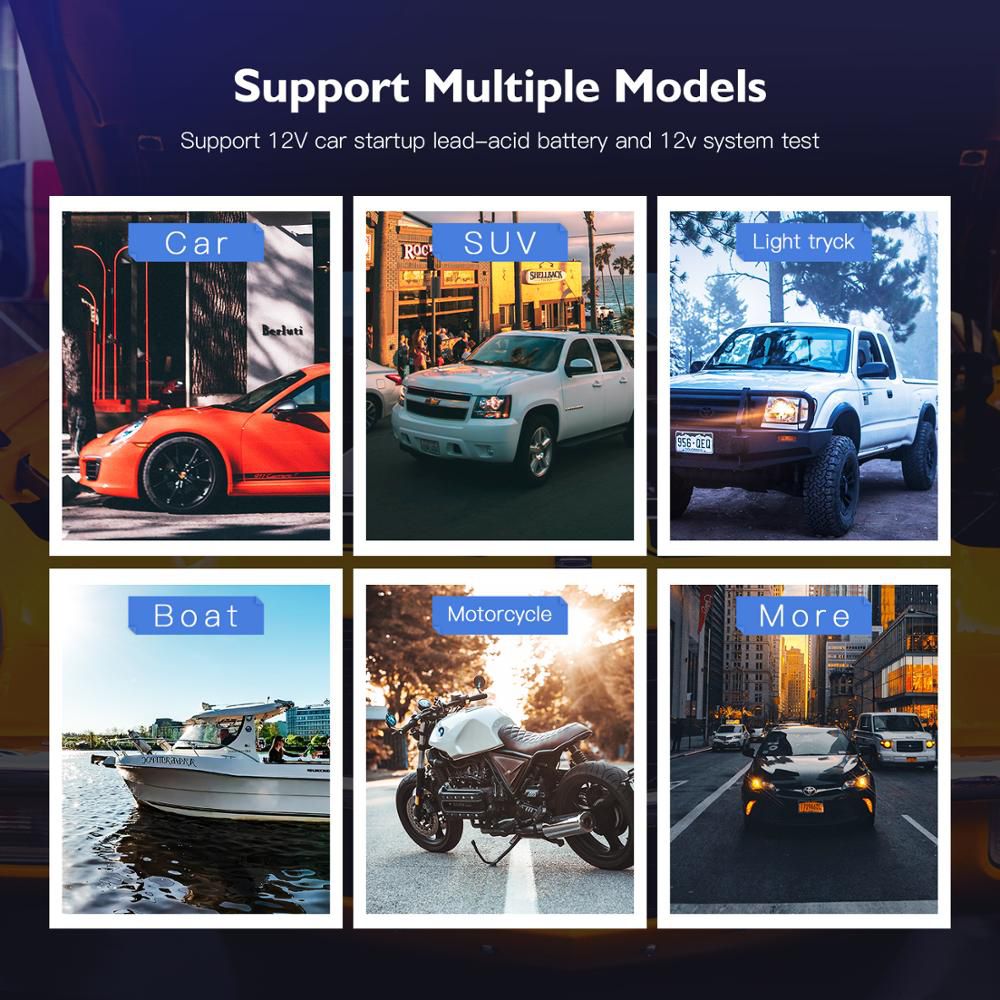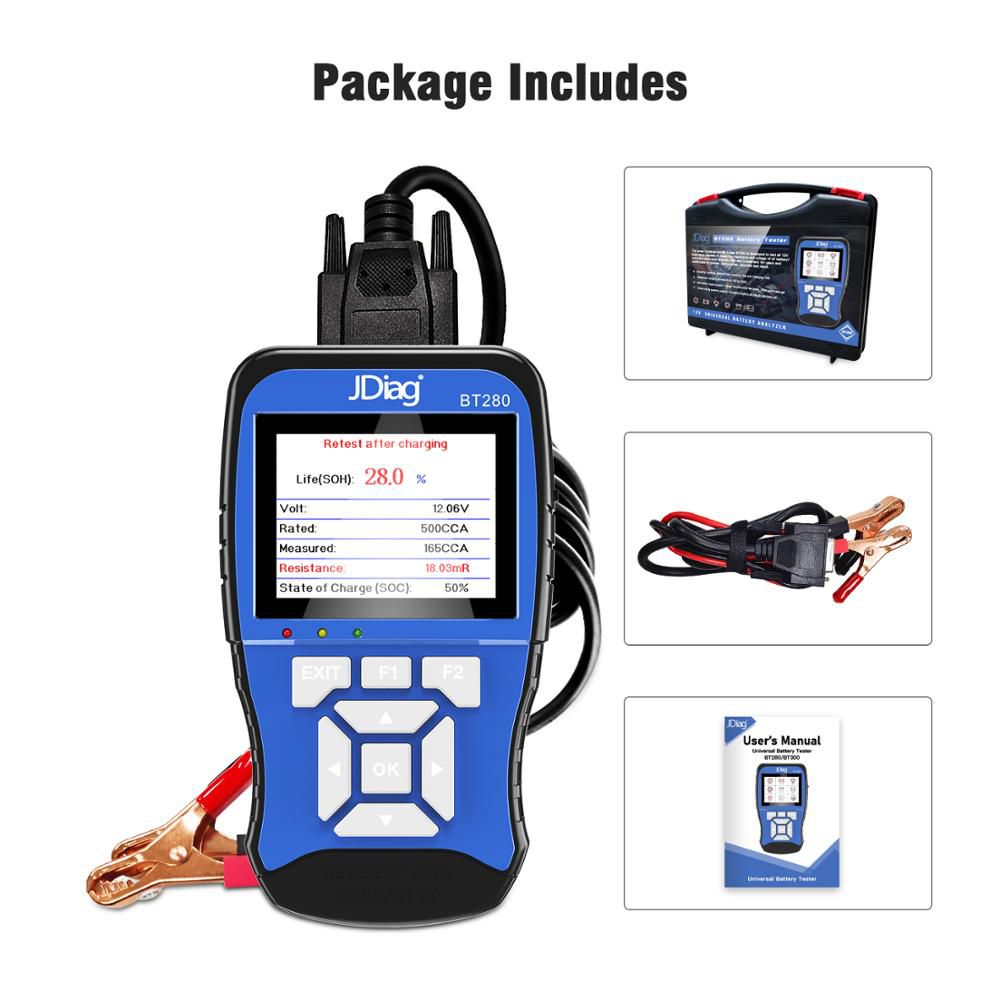 Description
JDiag BT280 Universal Battery tester for cars trucks boats motorcycle etc professional battery analyzer
1. Handheld operation, easy to use and flexible
2. Support SD card to store data and upgrade;
3. 3.2 inch color screen, clear display.
Features:
1. Battery test-quick test and standard test
2. Start the test
3. Charging test
4. Battery waveform analysis
Features:
Powerful function: battery test, start test and charging test.
Wide test range: CCA's extensive test range from 100 to 2000
Comprehensive battery types: support various batteries A
GM
, Gel, VRLA, OPzV
Support global standards-CCA, BCI, CA, MCA, JIS, DIN, IEC, EN, SAE, GB
Support multiple languages: English, Chinese, Portuguese, Italian, French, German, Spanish.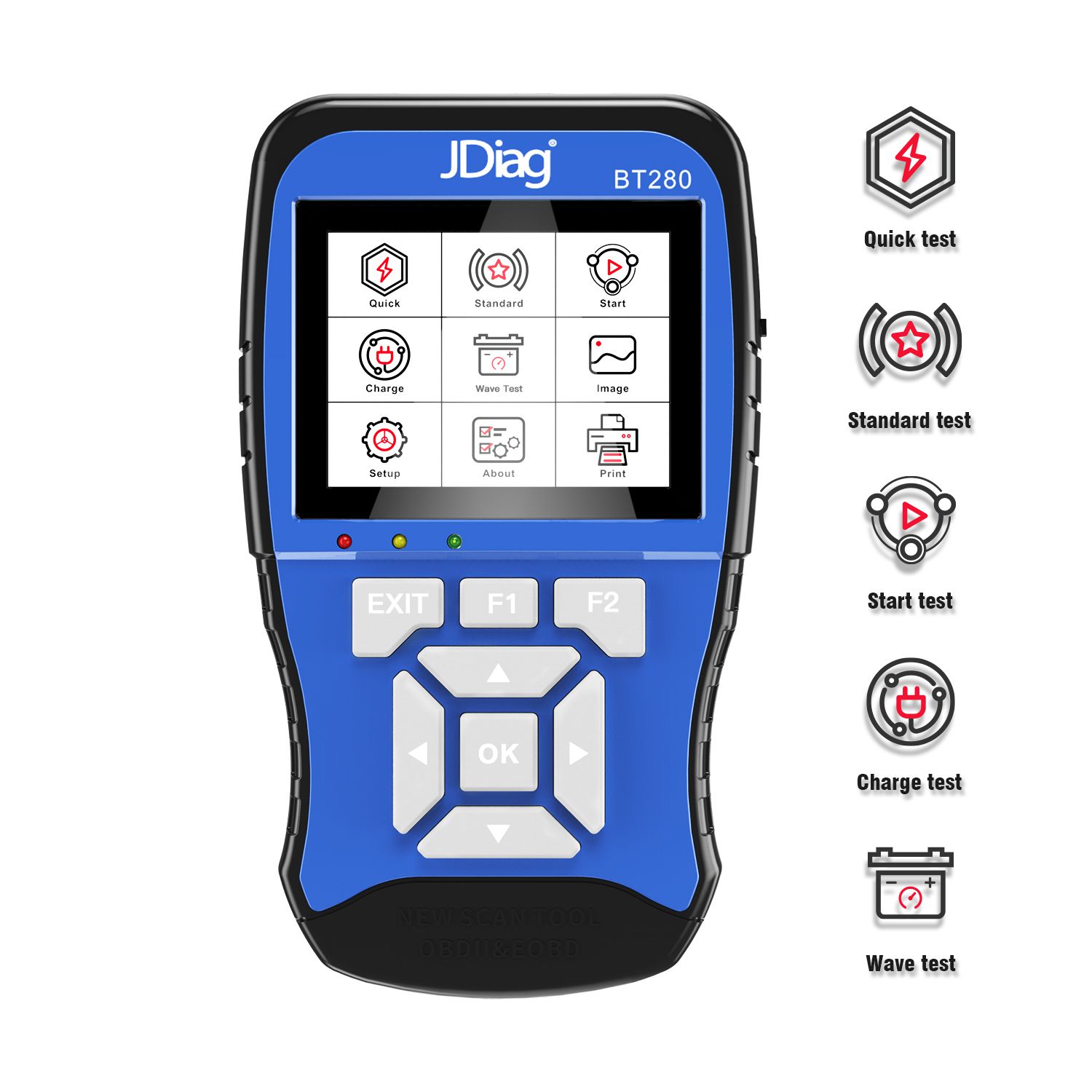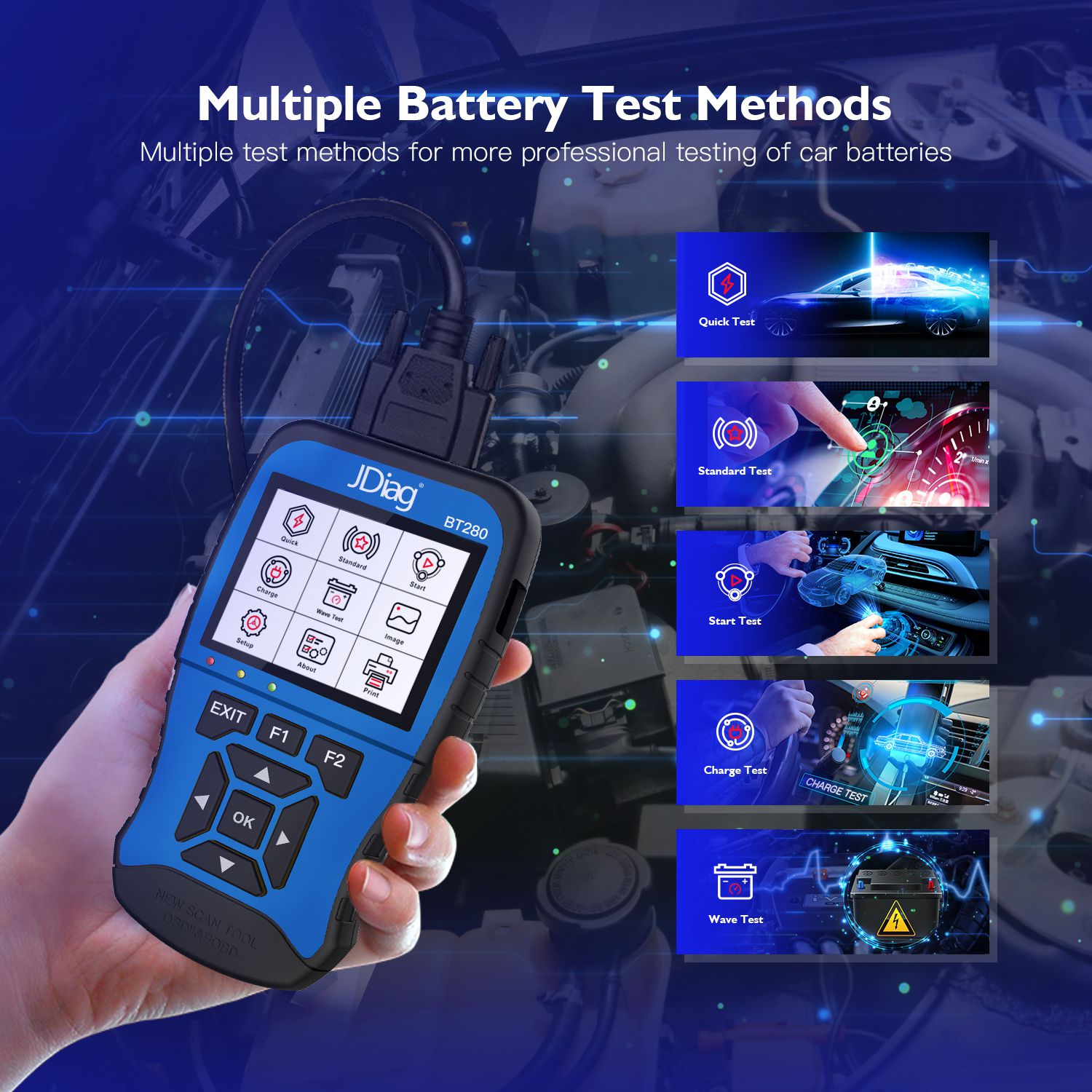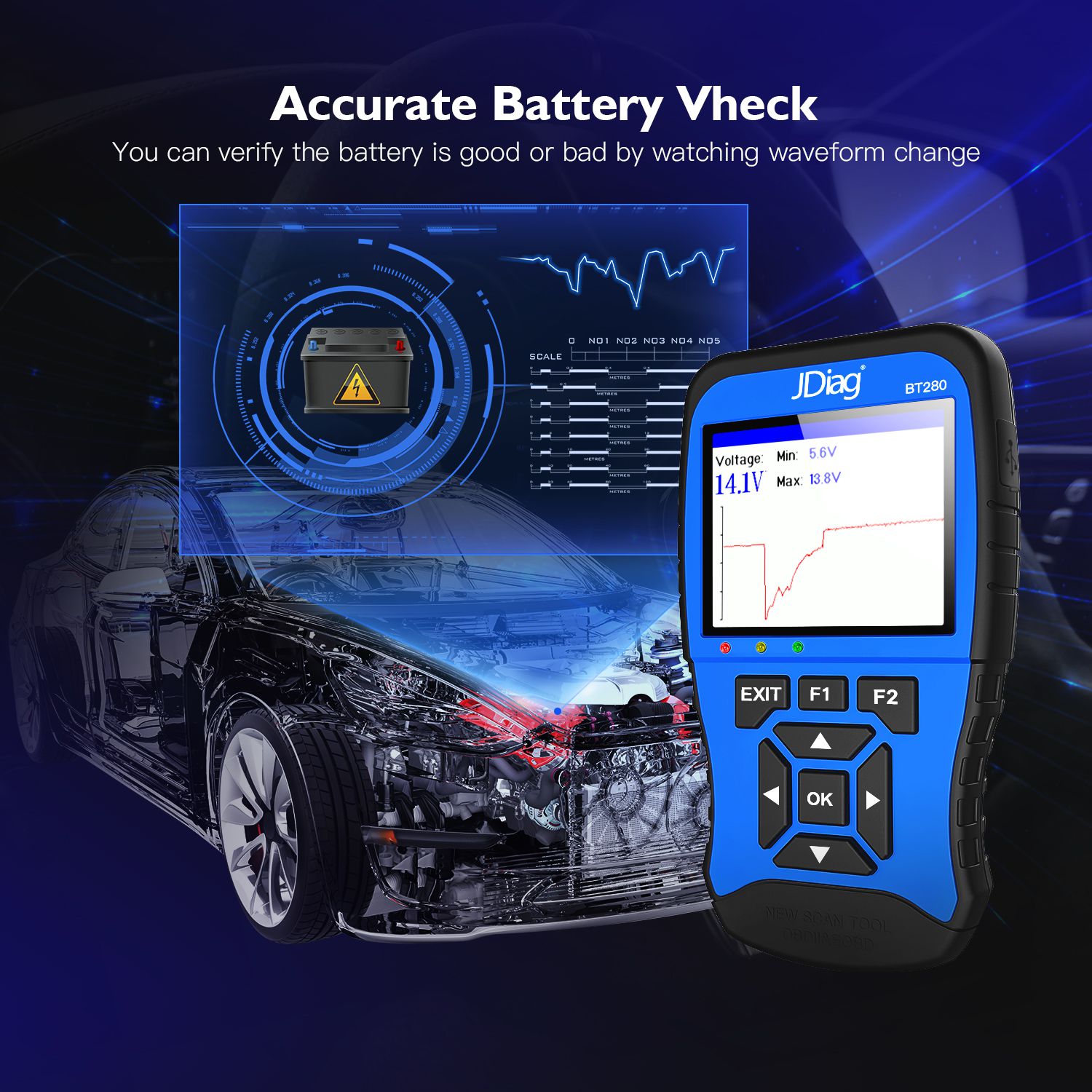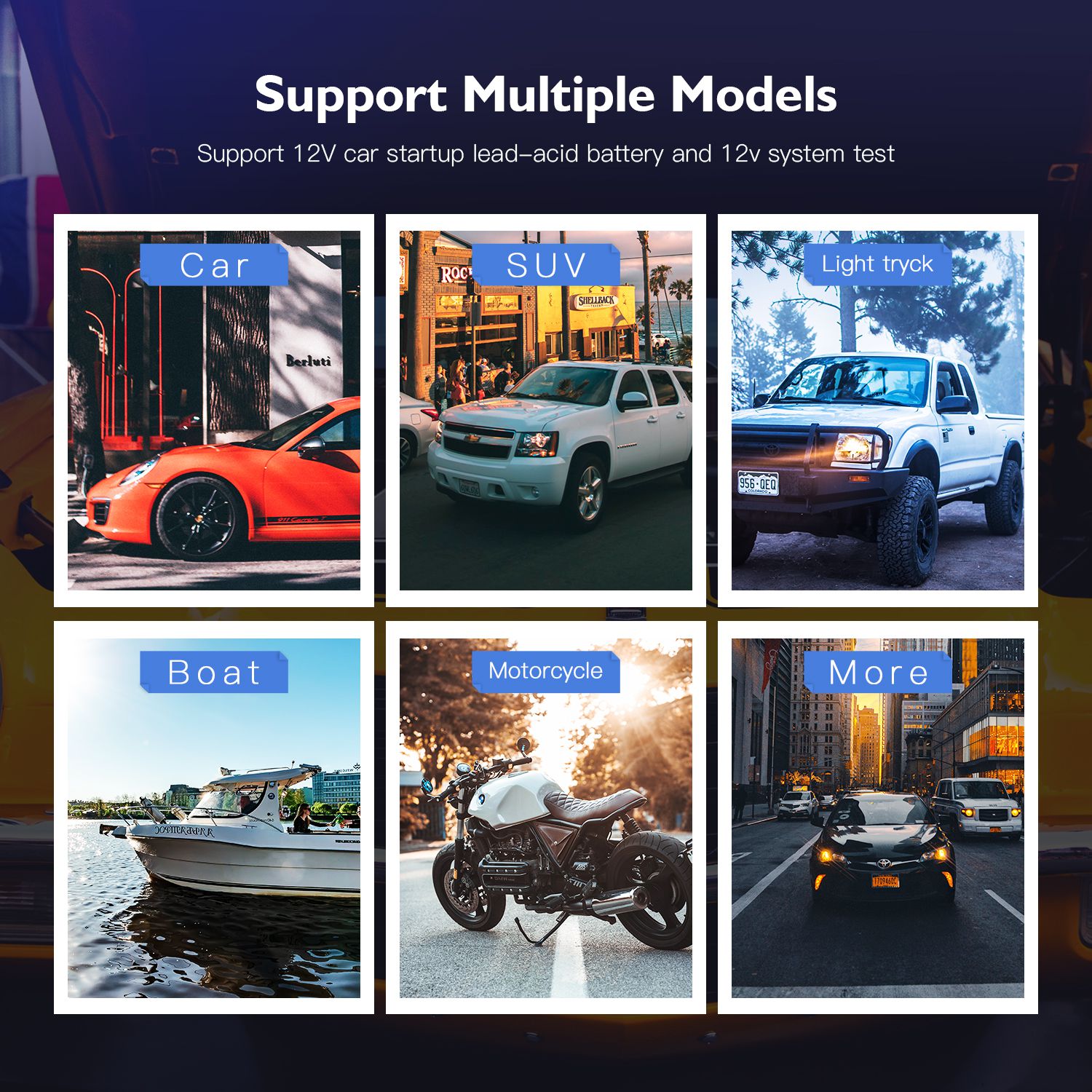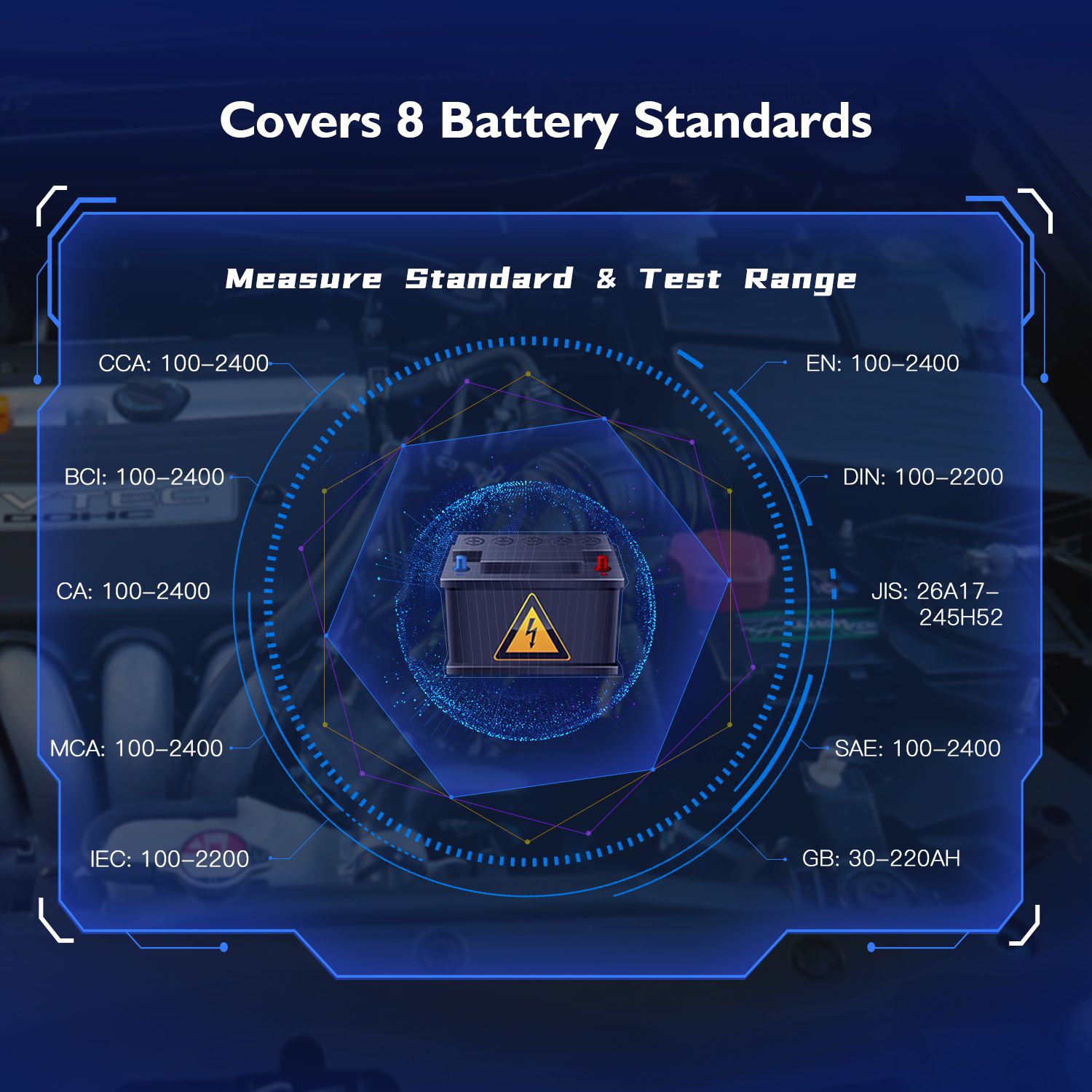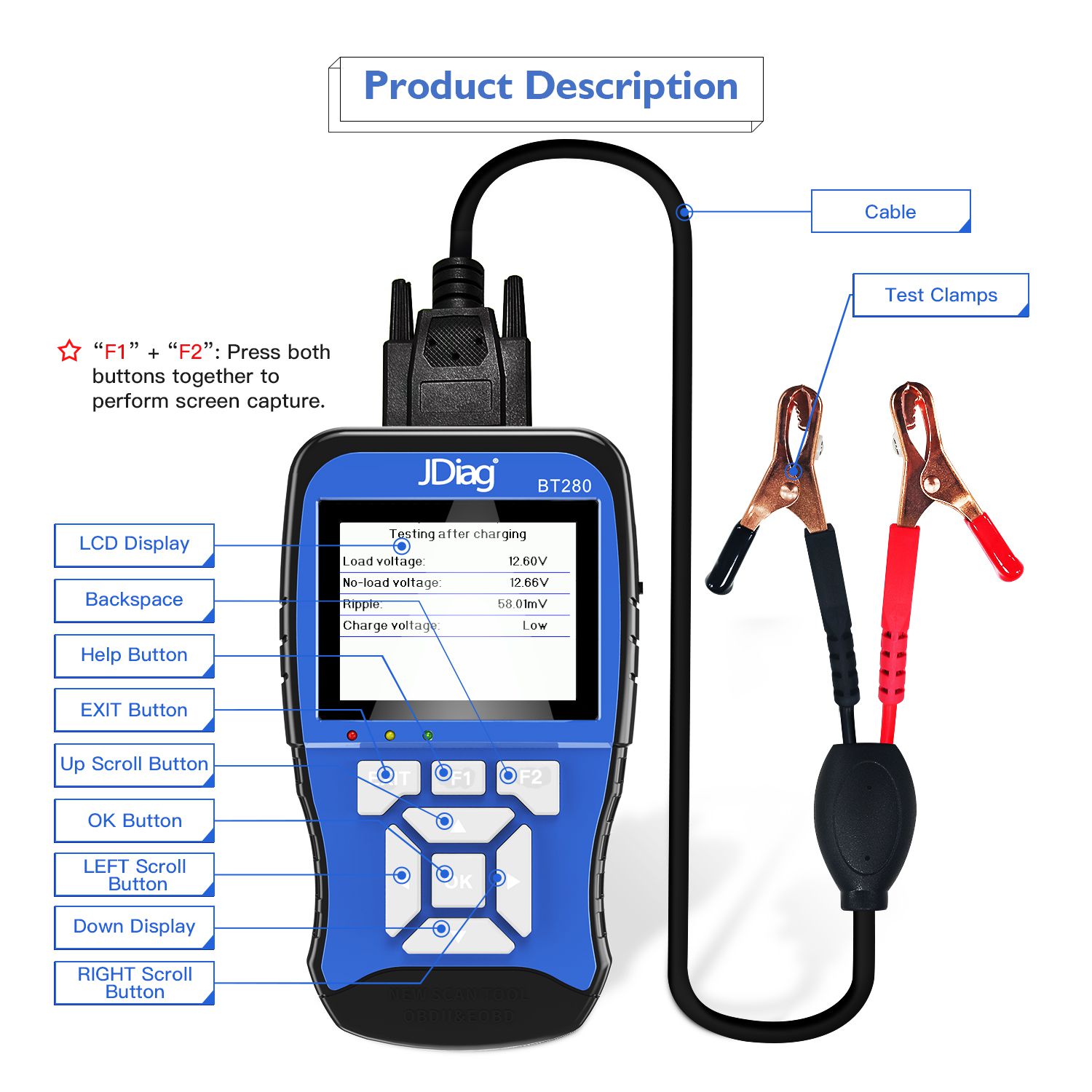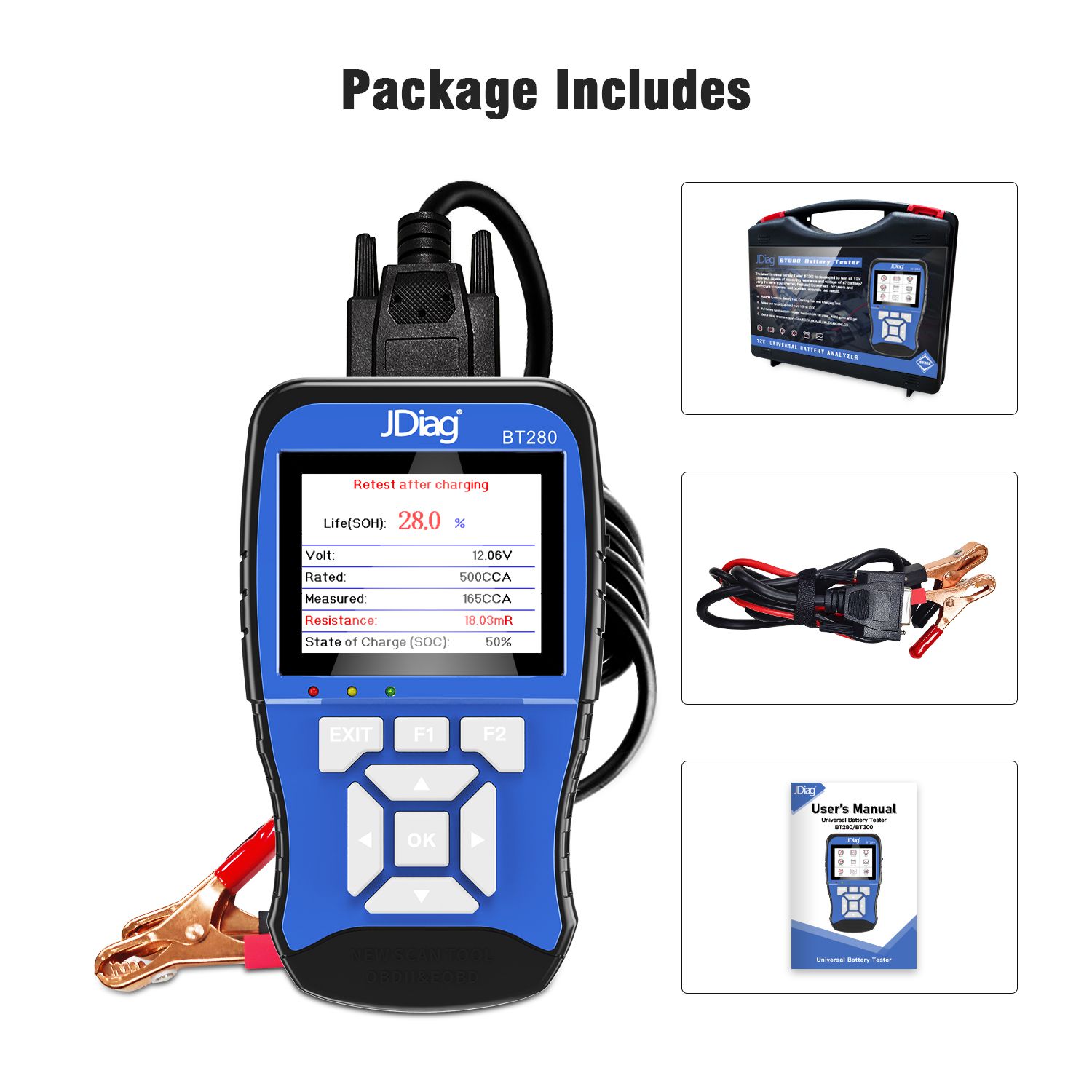 Reviews

13
#1 rafael galvan
Feb 9, 2019

As the product description, only think the seller could give a support
#1 kyle miller
Feb 9, 2019

Super fast delivery to rostov in 6 days. Checked everything works. I recommend.
#1 Pavel Puchnin
Apr 9, 2019

now I have the product, now i can learn to use it. NO QUESTIONS ON USE! Google is your friend, learn to search. Thank you & recomended seller
#1 Kenneth Jones
Oct 9, 2018

great, great, great, fast shipping, everything is there and work. thank you
#1 Tom Stockdale
Nov 9, 2018

A professional approach, I recommend the seller
#1 selvanathan cyril.packaree
Jun 9, 2018

working good
#1 Manuel Joao Pires Vieira
Aug 9, 2018

All OK very fast delivery… this JDiag BT280 Universal Battery tester for cars trucks boats motorcycle etc professional battery analyzer is good quality, working very well
#1 vicente cruz
Jun 9, 2018

works just as the original
#1 mark corlett
Jun 9, 2018

All the best, very fast! Thank you!
#1 ari malchi
Aug 9, 2018

Very good arrived early as agreed.
Previous: Original JDiag JD906 Auto Professional Code Reader Car Diagnostic Tool OBD2 Scanner Automotive Diagnosis
Next: JDiag Power Pro P100 New Generation Automotive Electrical Circuit System Tester for Cars and Trucks