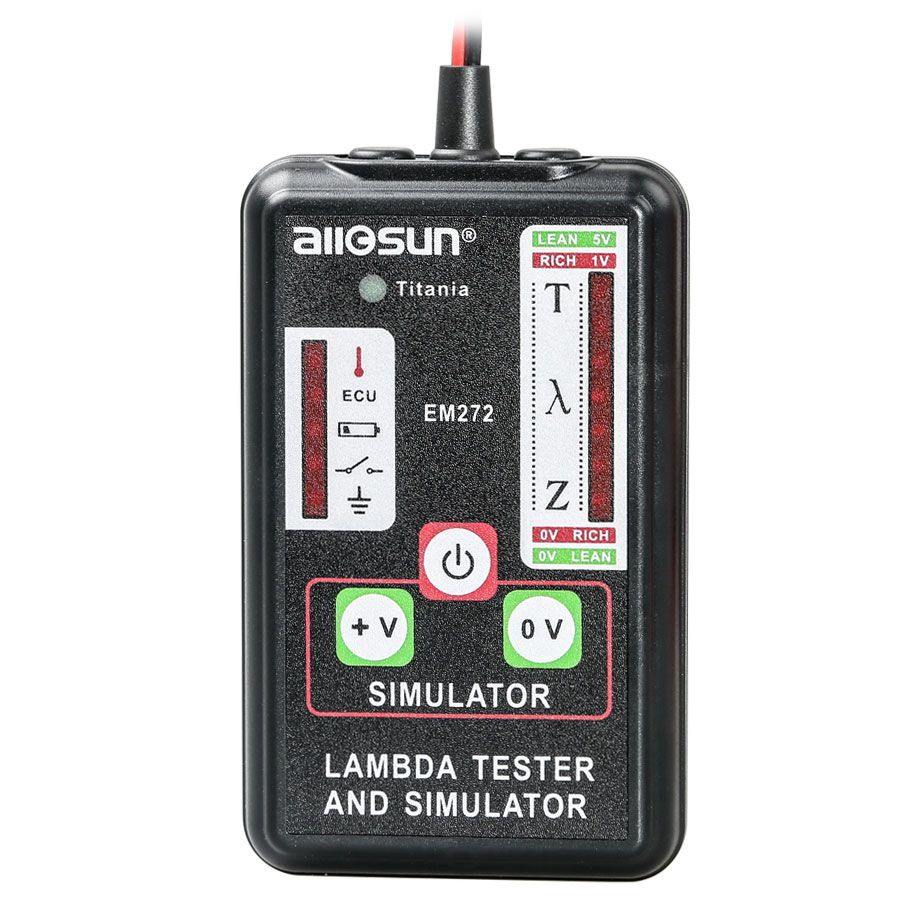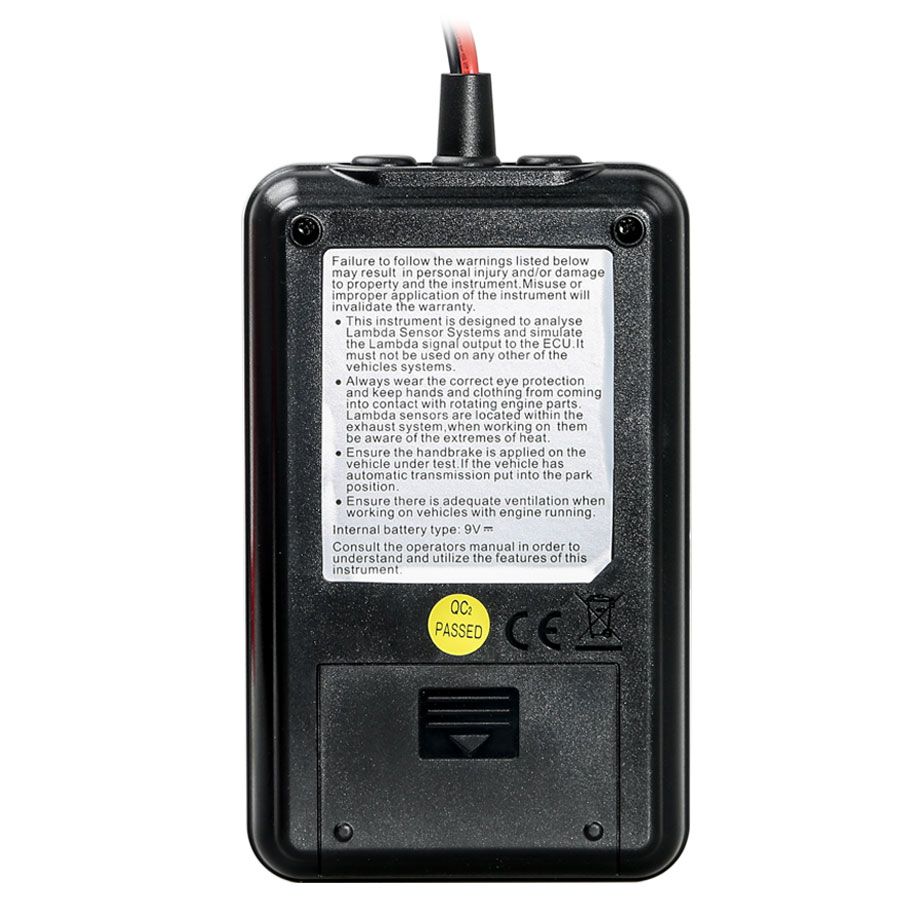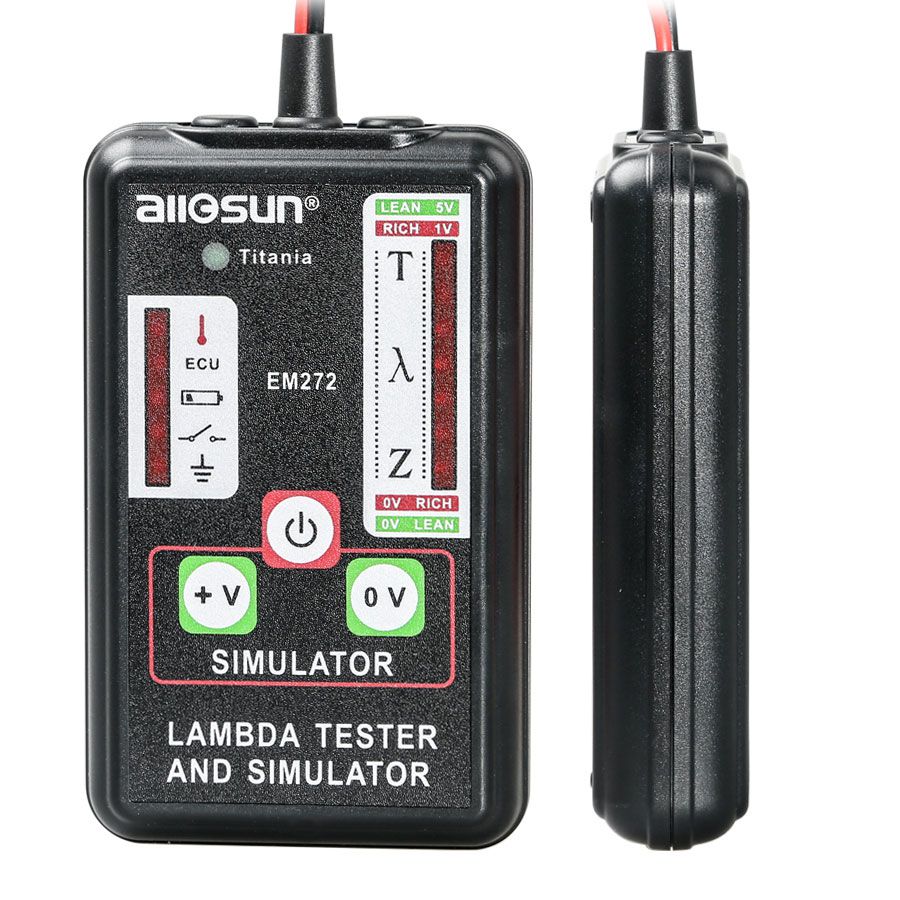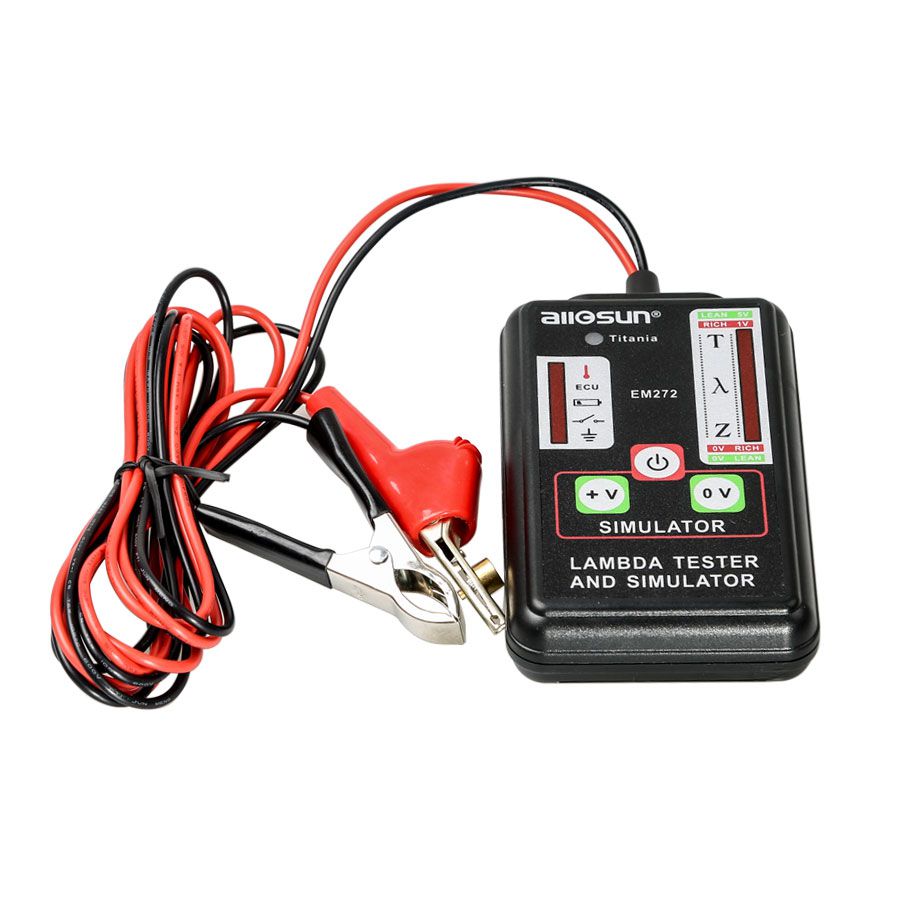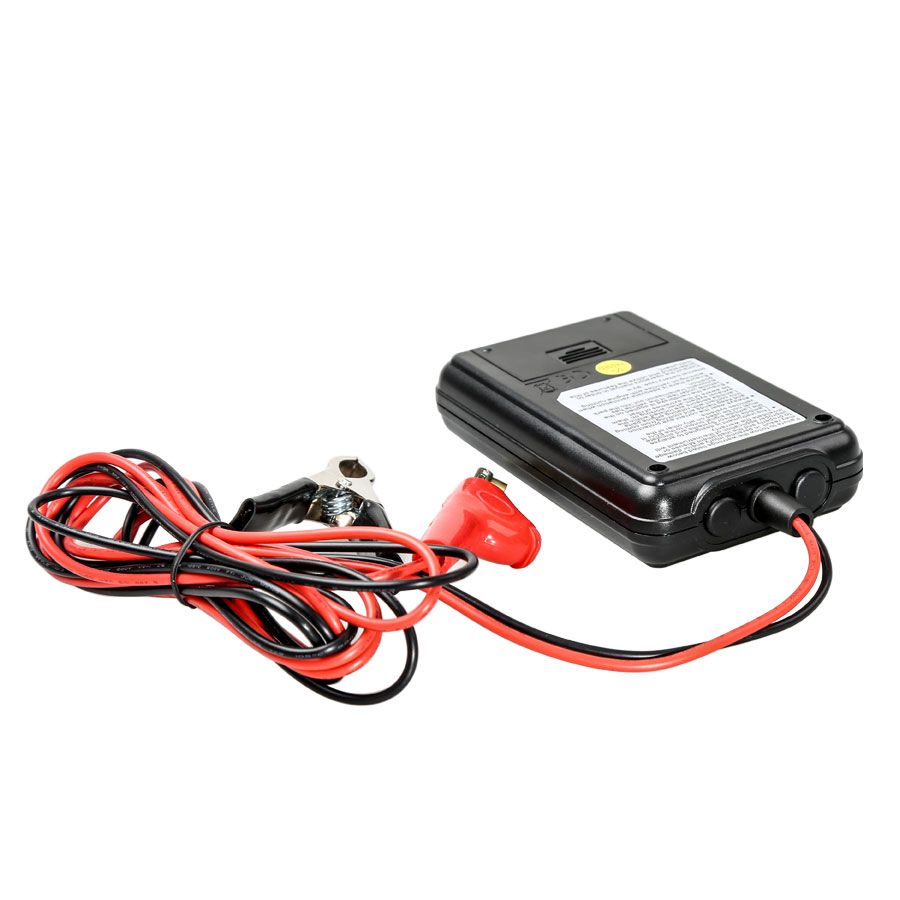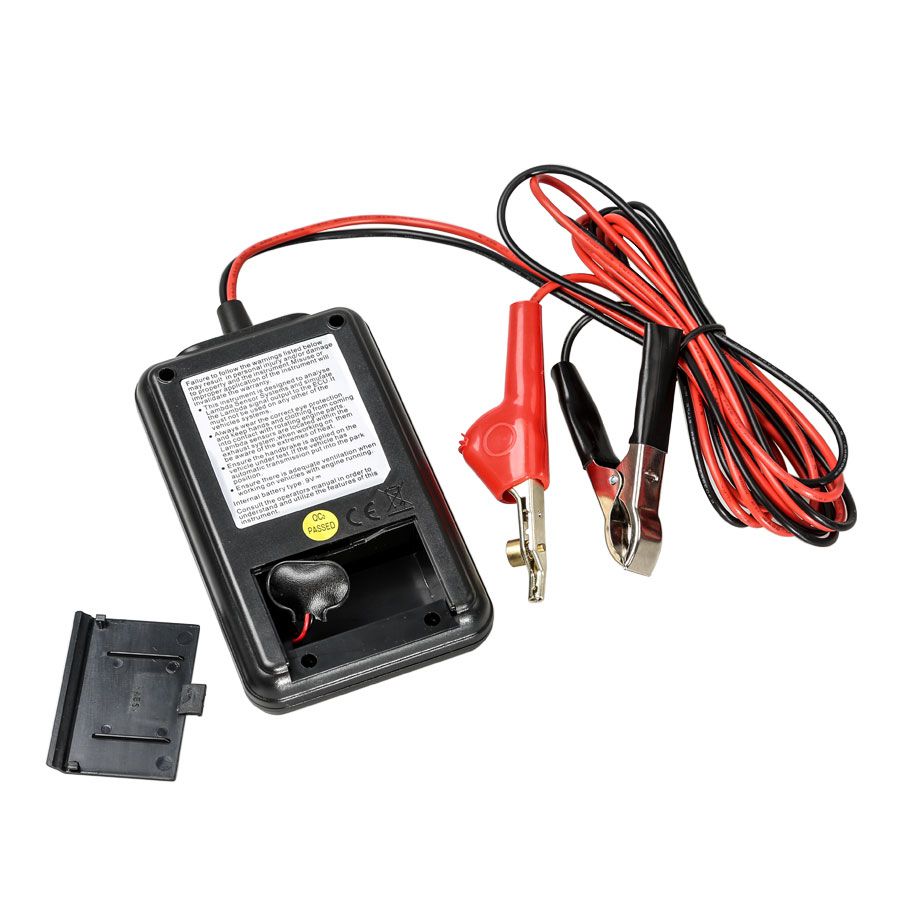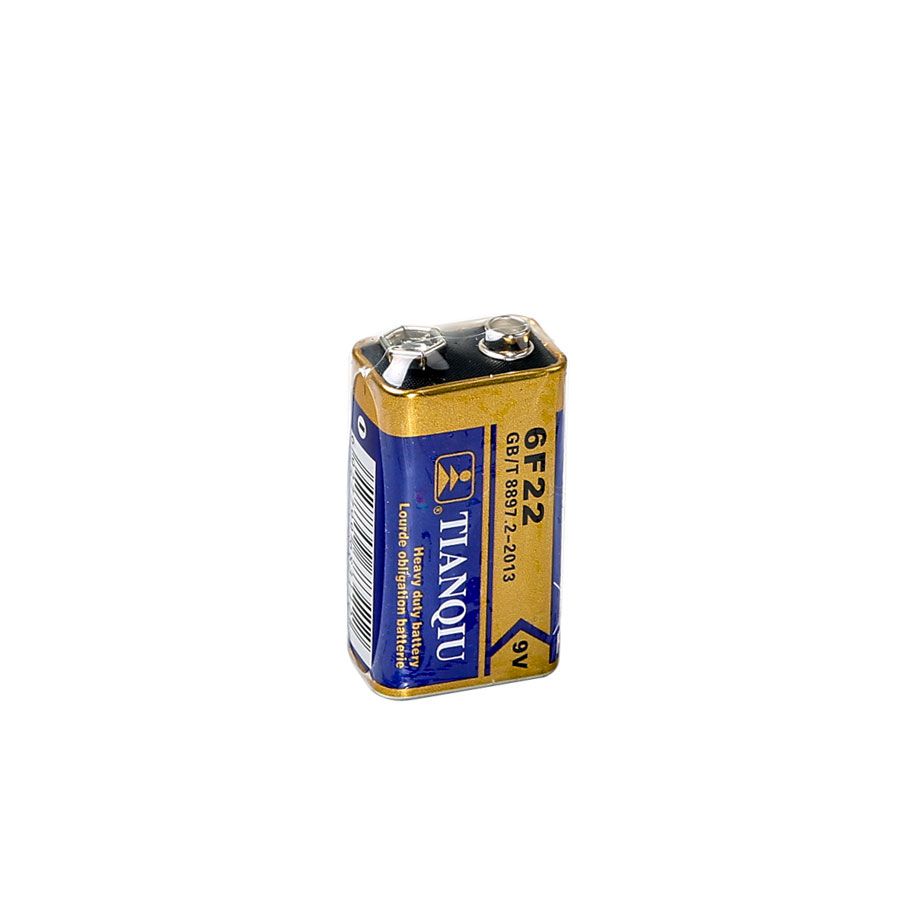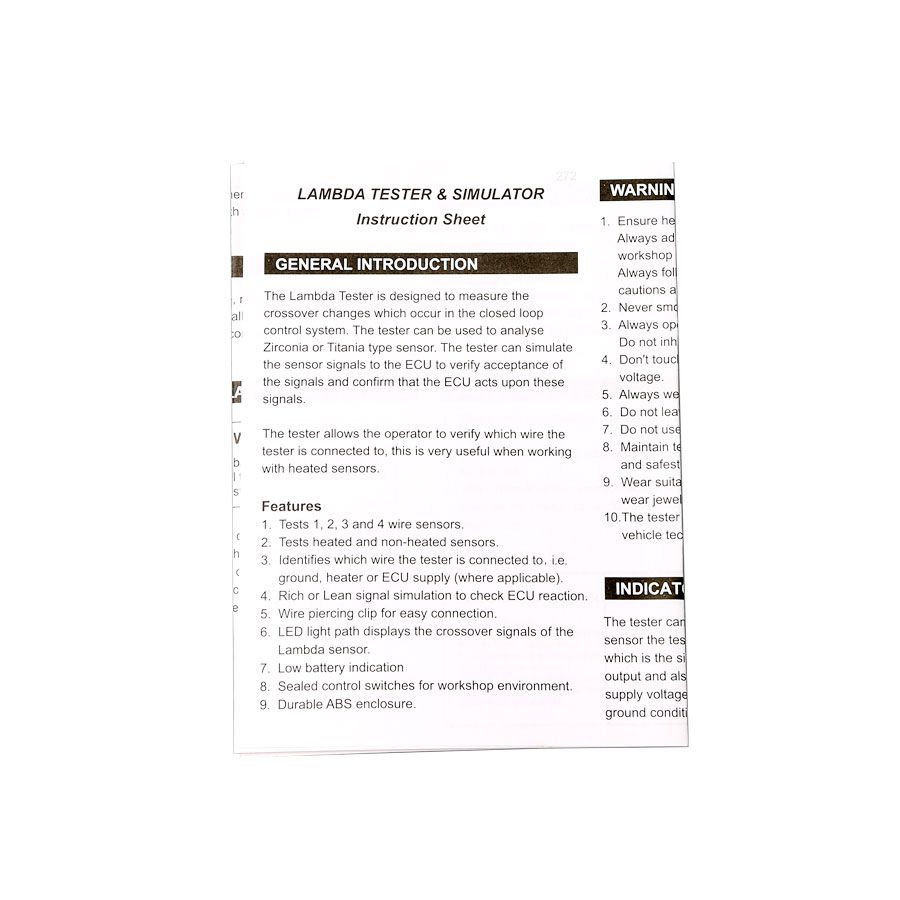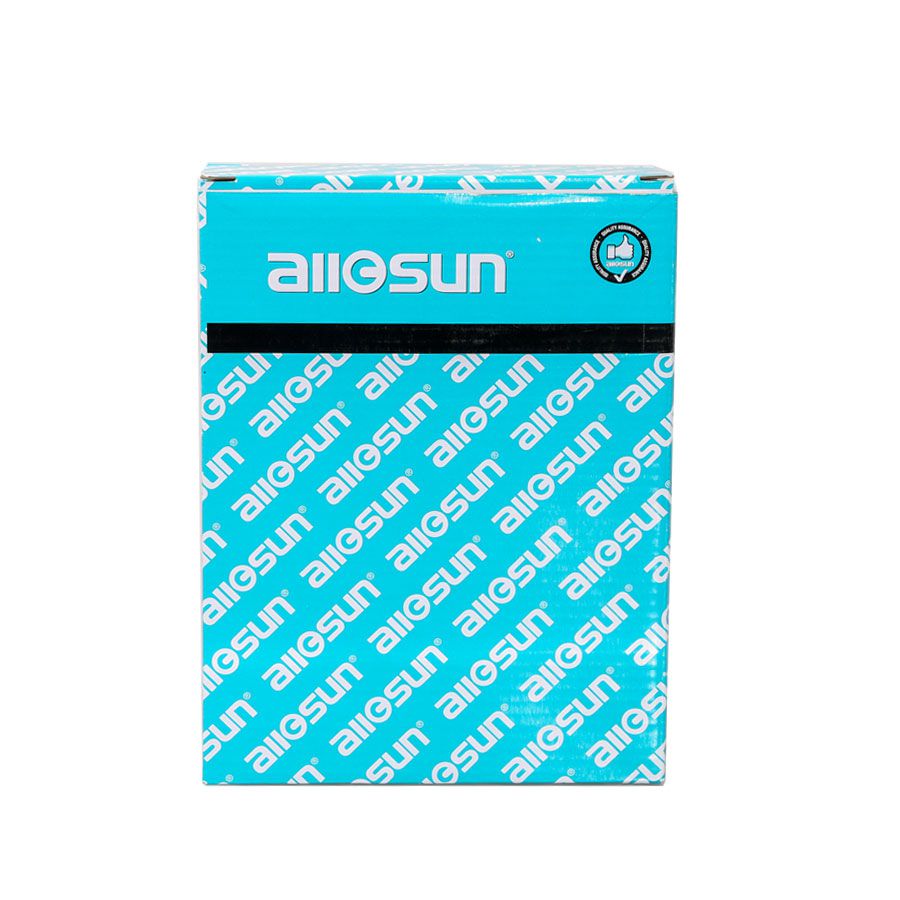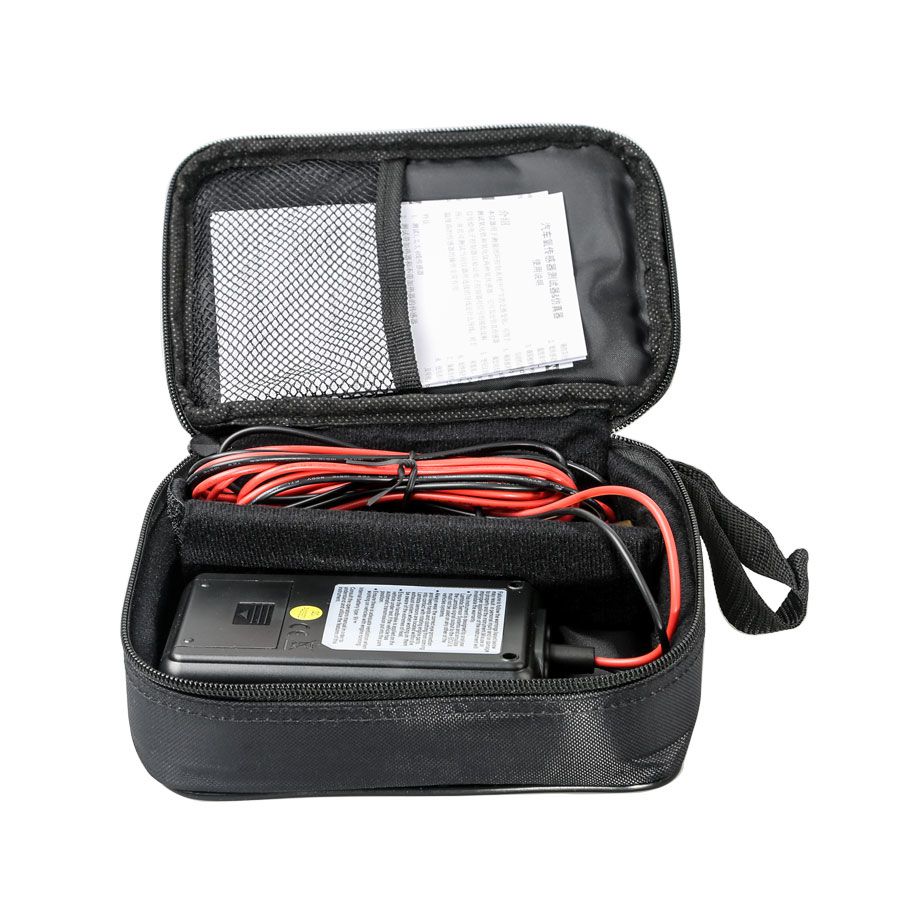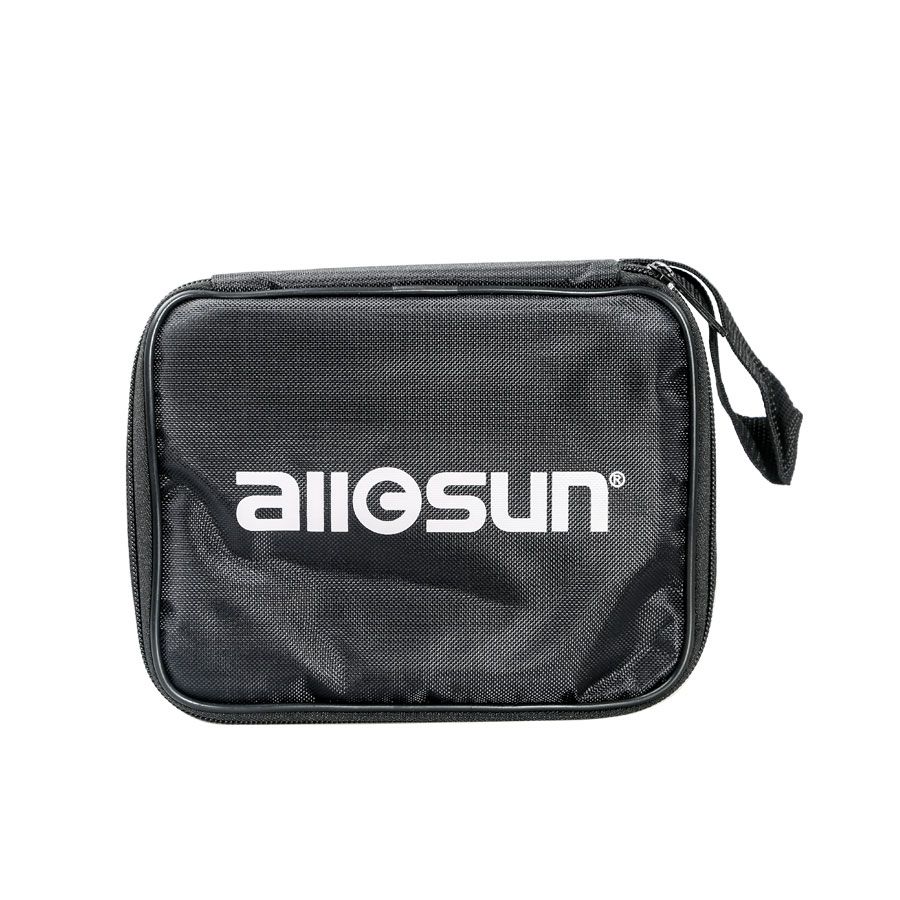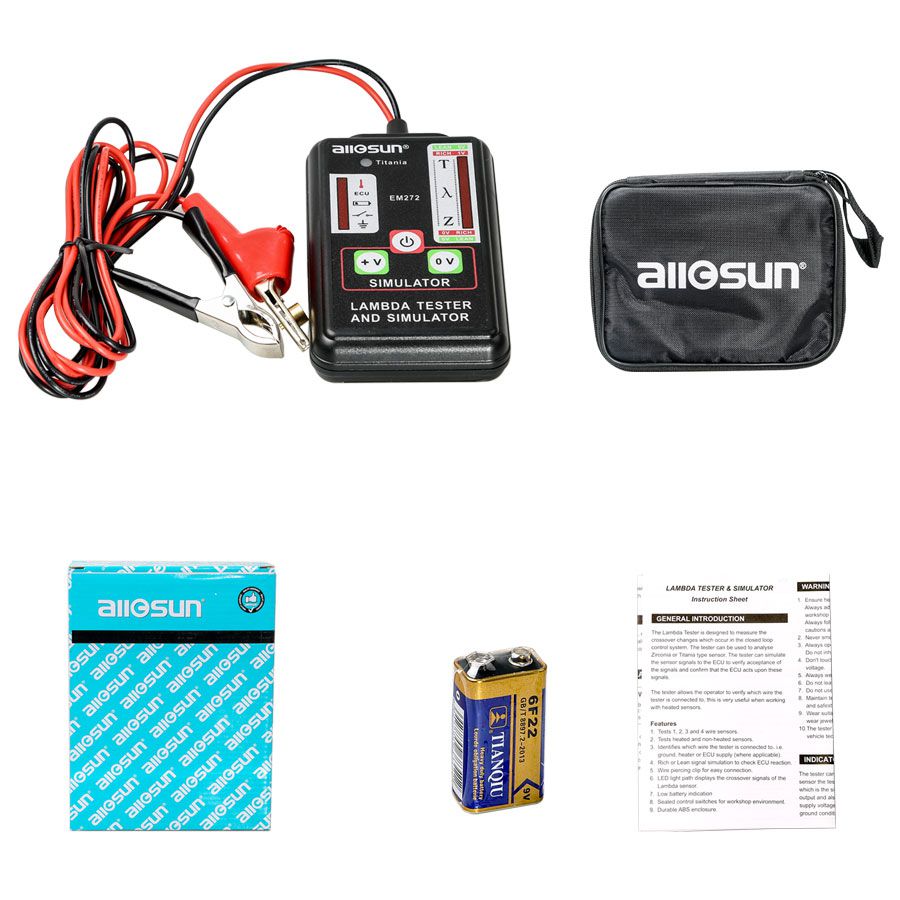 Description
All-Sun EM272 Lambda tester&simulator test 1,2,3 and 4 wires sensors durable ABS enclosure low battery
All-Sun EM272 Features:
1. Tests 1, 2, 3 and 4 wire sensors.
2. Tests heated and non-heated sensors.
3. Identifies which wire the tester is connected to, i.e. Ground, heater or ECU supply(where applicable).
4. Rich or lean signal simulation to check ECU reaction.
5. Wire piercing clip for easy connection.
6. LED light path displays the crossover signals of the Lambda sensor.
7. Low battery indication
8. Sealed control switches for workshop environment.
9. Durable
ABS
enclosure.
Specification:
Battery: 9V, 6F22 or equivalent, alkaline
Low Battery Indication: LED on the indictor panel lights
Operating Environment: -10℃ ~ 50℃, <75%RH
Storage Environment: -20℃ ~ 60℃, <85%RH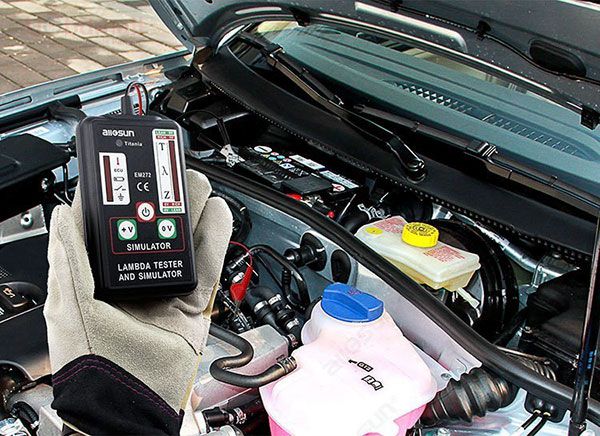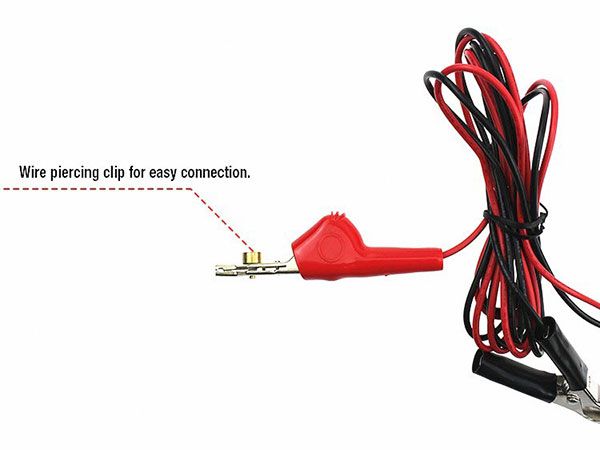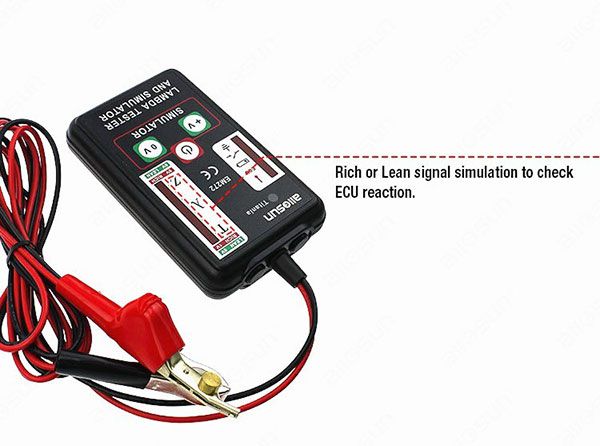 Package includes:
1pc x Automotive Lambda Tester
1pc x Carrying Pouch
1pc x English User Manual
Previous: Wabco Diagnostic Software Wabco TEBS-E 5.50 + PIN Calculator Installation Service support English and German Russian Lauguage
Next: Motorcycle keys Blank Key Uncut For YAMAHA YZF XJR1300 FJR1300 MT09 MT07 XJ6 TMax FZ6 FZ8 R3 R1 R6