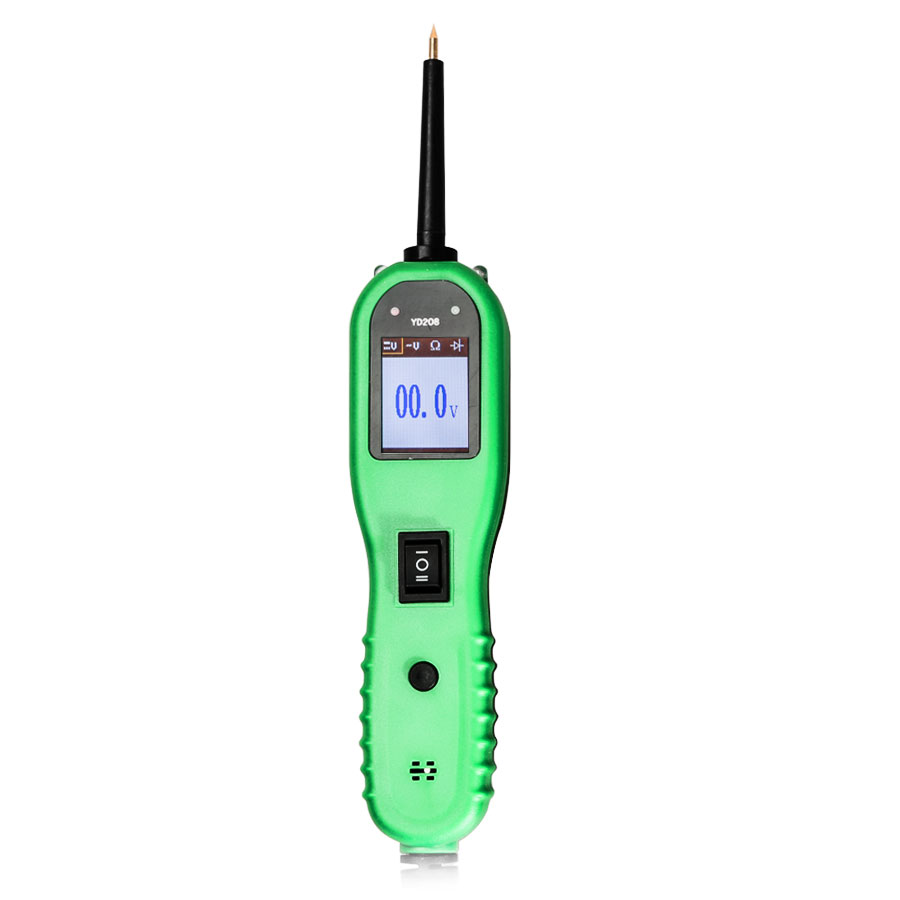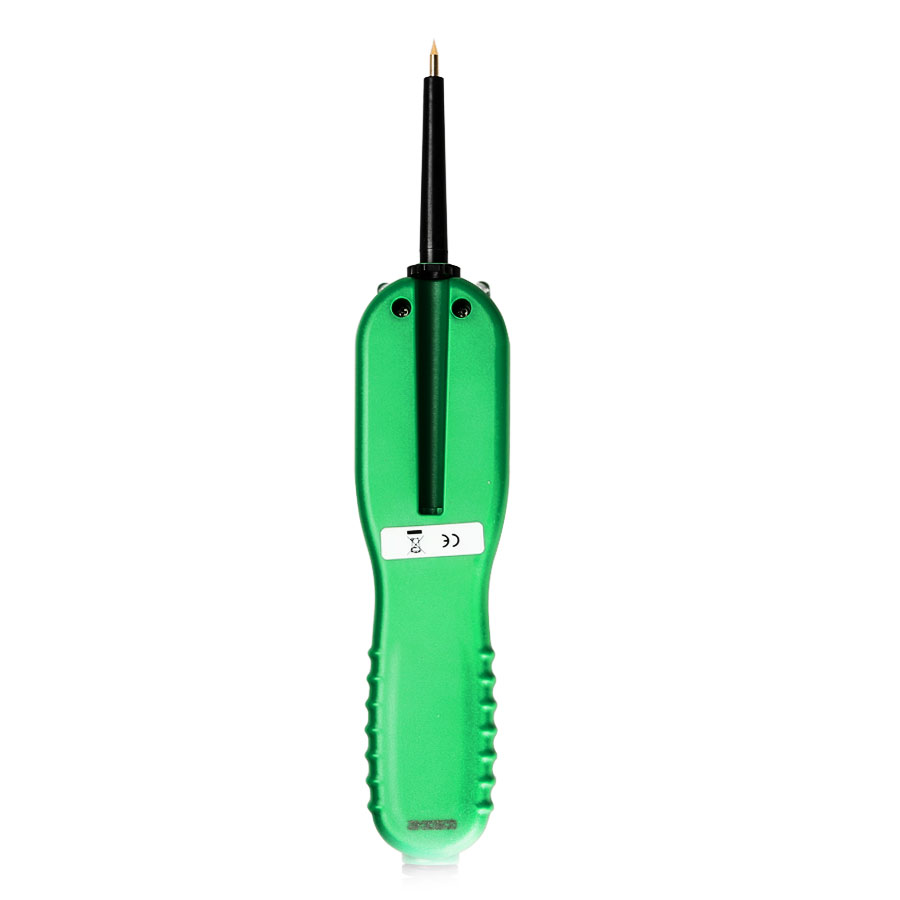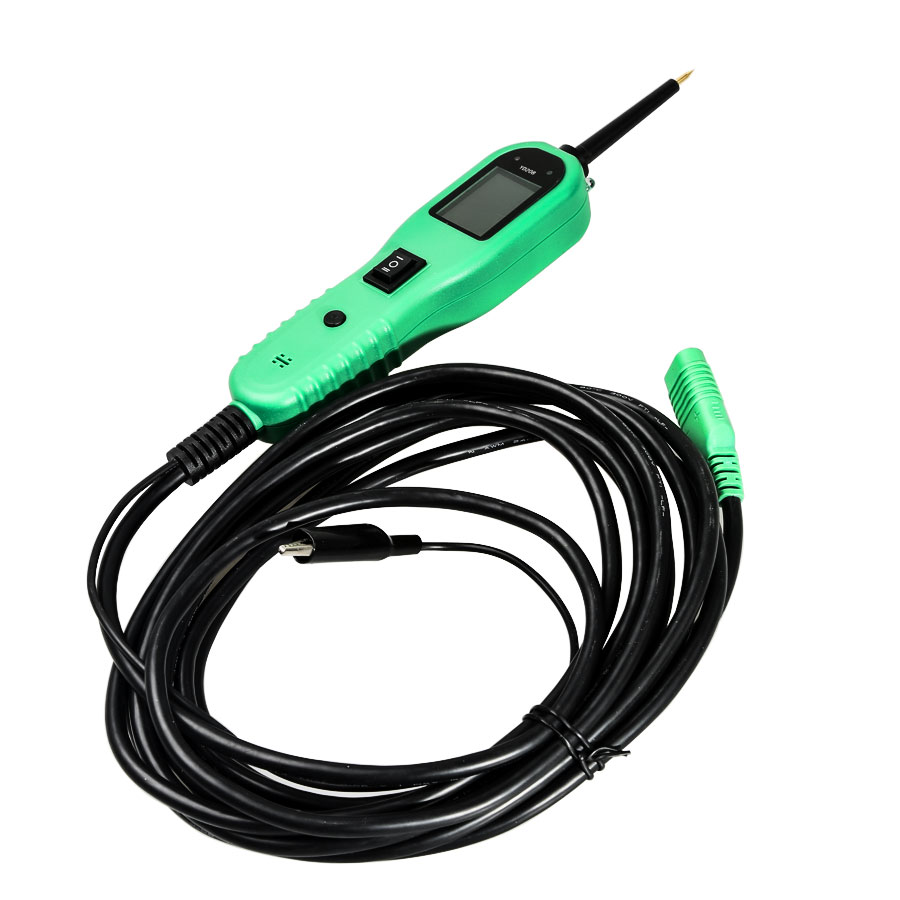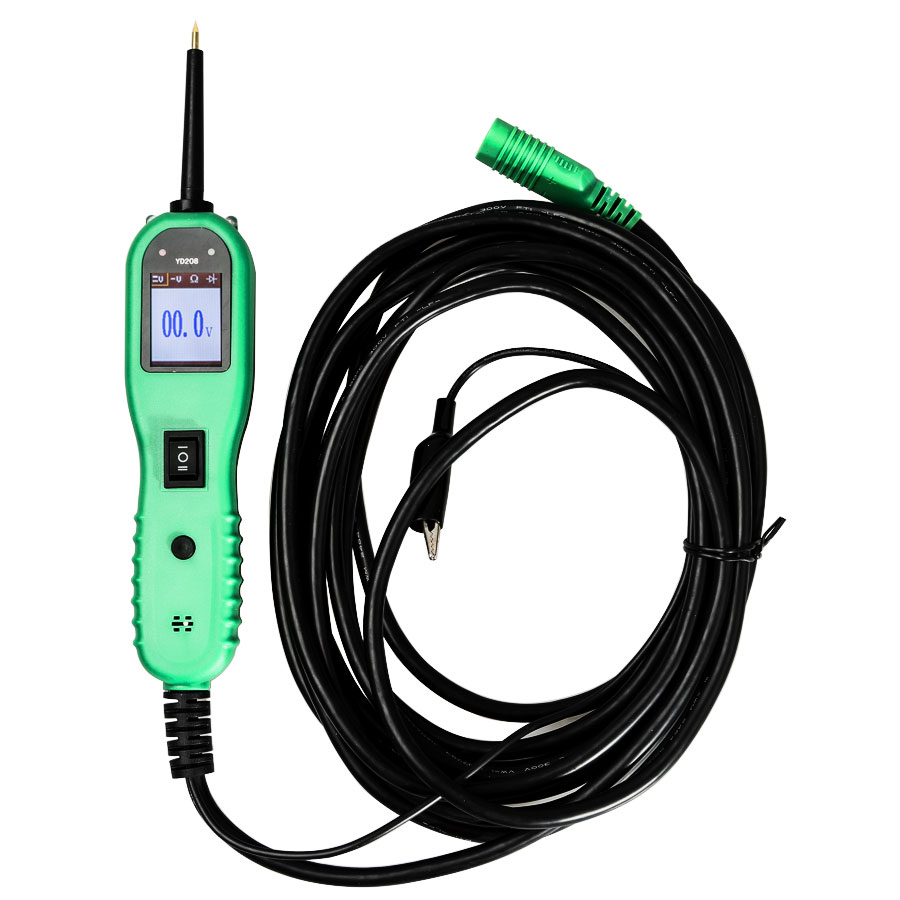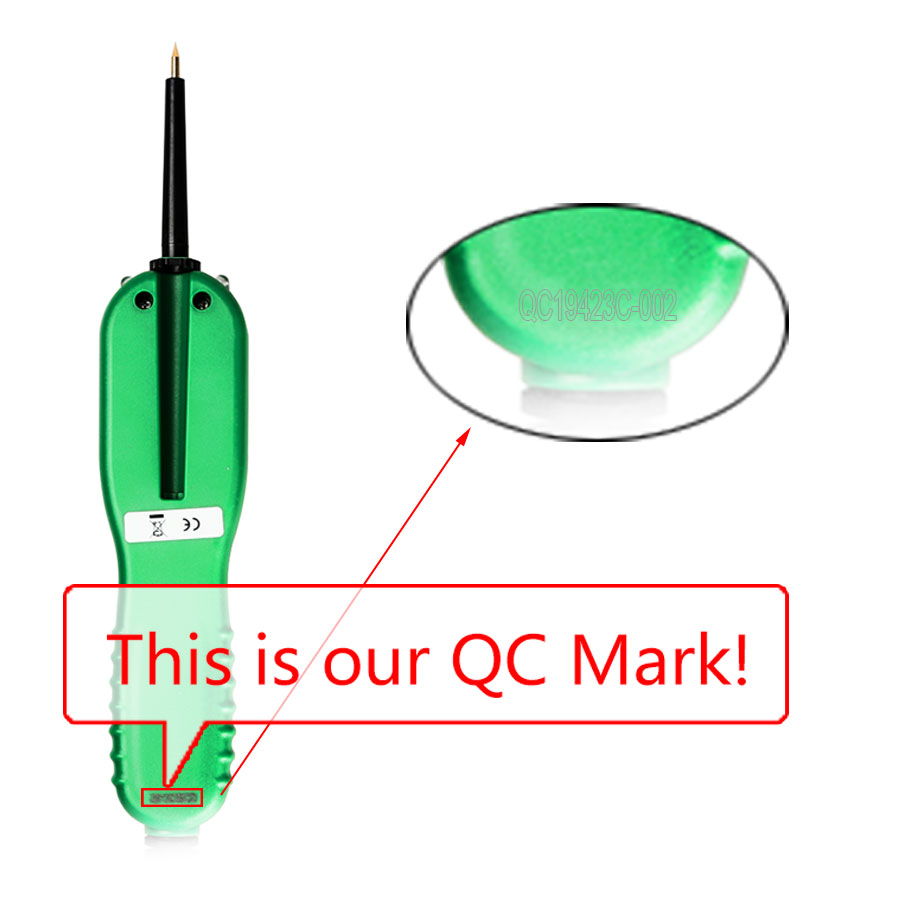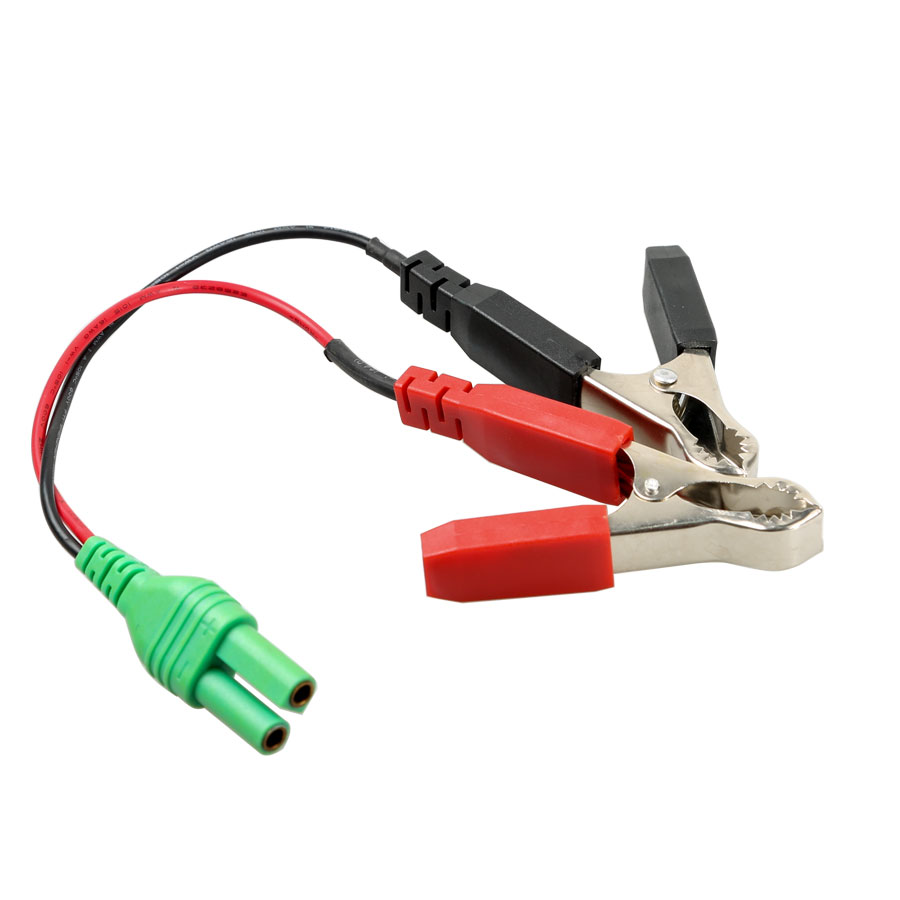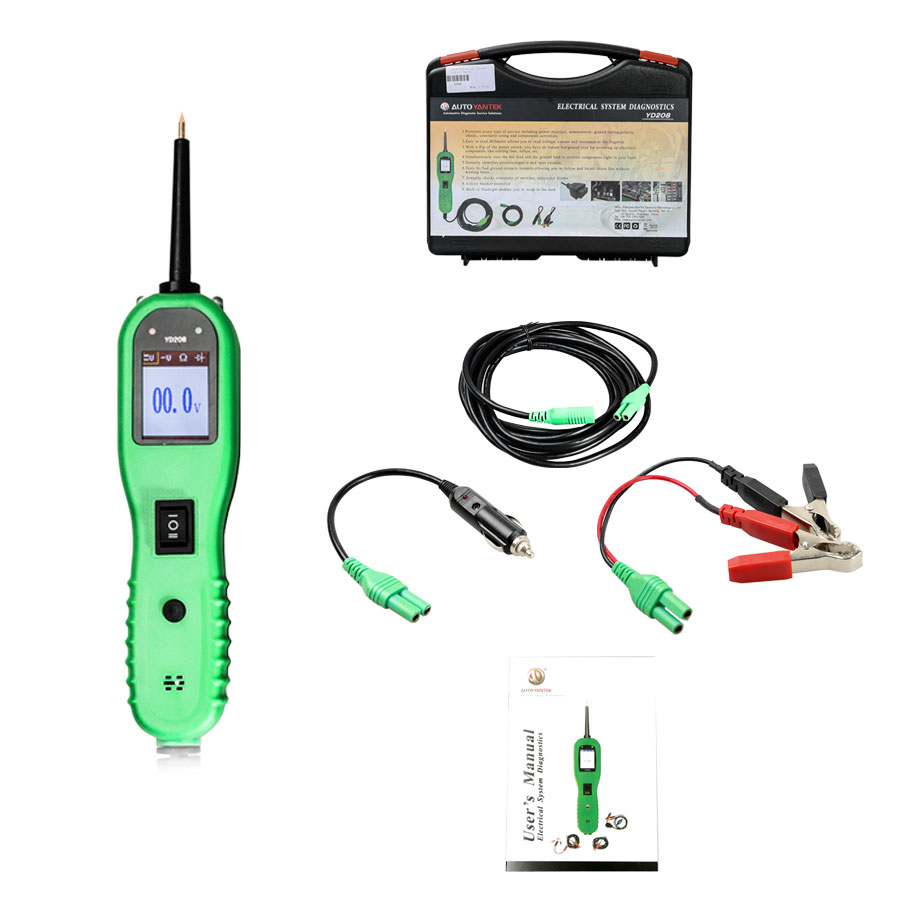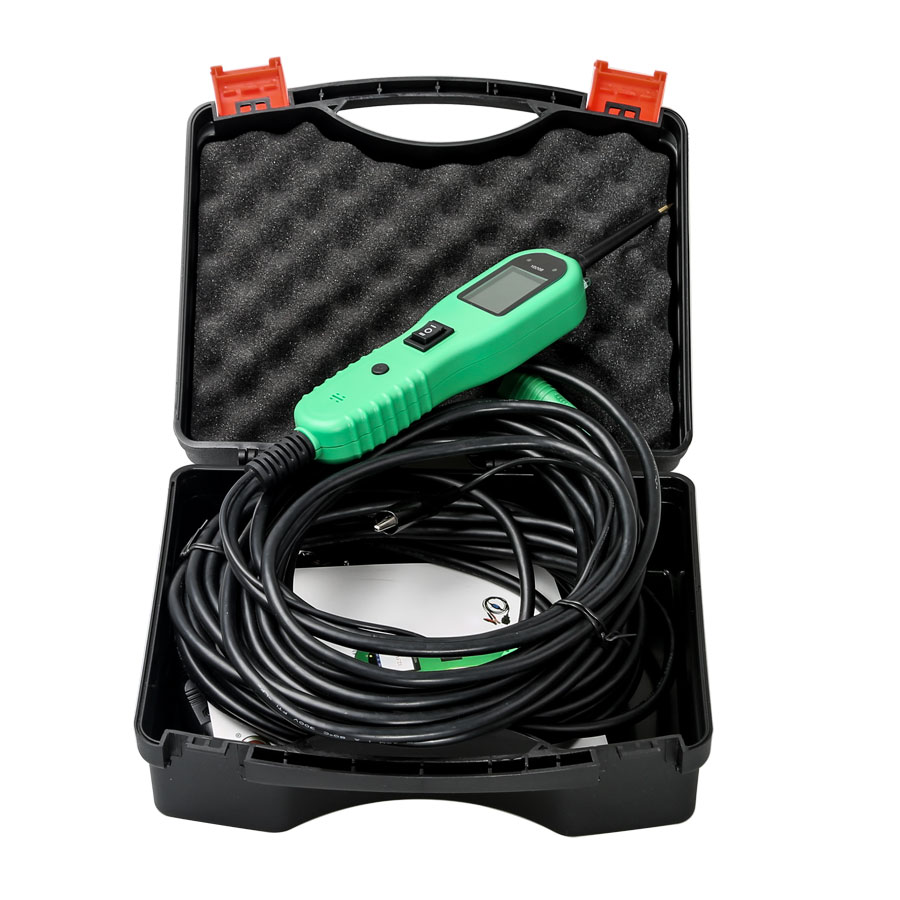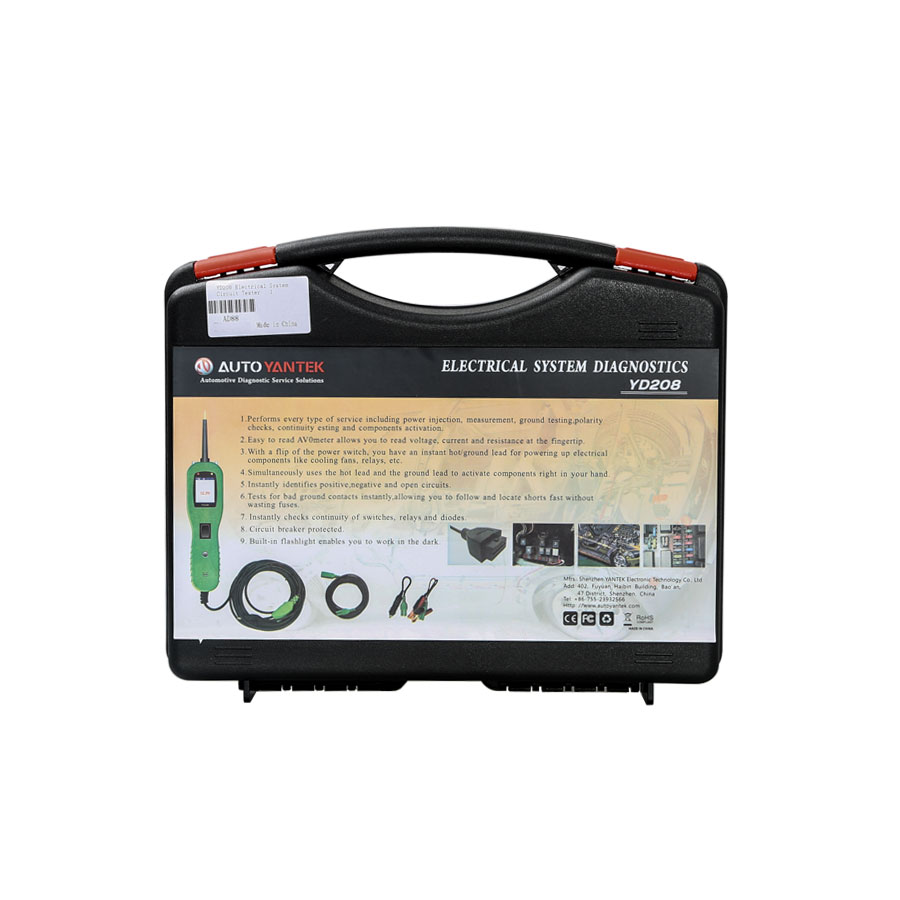 Description
YD208 Electrical System Circuit Tester

YD208 Electrical System Circuit Tester Features:
* Easy to read AV0 meter allows you to read voltage, current and resistance at the fingertip.
* With a flip of the power switch, you have an instant hot/ground lead for powering up electrical components like cooling fans, relays, etc.
* Simultaneously uses the hot lead and the found lead to activate components right in your hand.
* Instantly identifies positive, negative and open circuits.
* Circuit breaker protected.
* Bulit-in flashlight enables you to work in the dark.
*
Audi
o tone indicator allows for no-look menu scrolling once user are familiar with menu tone assignment.
* 20ft(extendable)cable provides excellent accesssiblity to test along the vehicle.
* Extremely easy to use and highly reliable
YD208 Electrical System Circuit Tester Specifications:
* Display: TFT color display (160*128dpi)
* Operating Temperature: 0 to 60℃ (32 to 140℉)
* External Power: 12.0 or 24.0 V power provided via vehicle battery
Package Including:
1pc x YD208 main unit
1pc x User manual
1pc x Cigarette lighter adapter
1pc x Battery hookup clips
1pc x Probe tip
1pc x 20FT. extension cable
1pc x Rugged blow molded case

Previous: YD409 TPMS Sensor Trigger Tool For Activating And Decoding TPMS Sensor
Next: YD509 OBDII EOBD CAN Auto Code Scanner Support Multi-languages