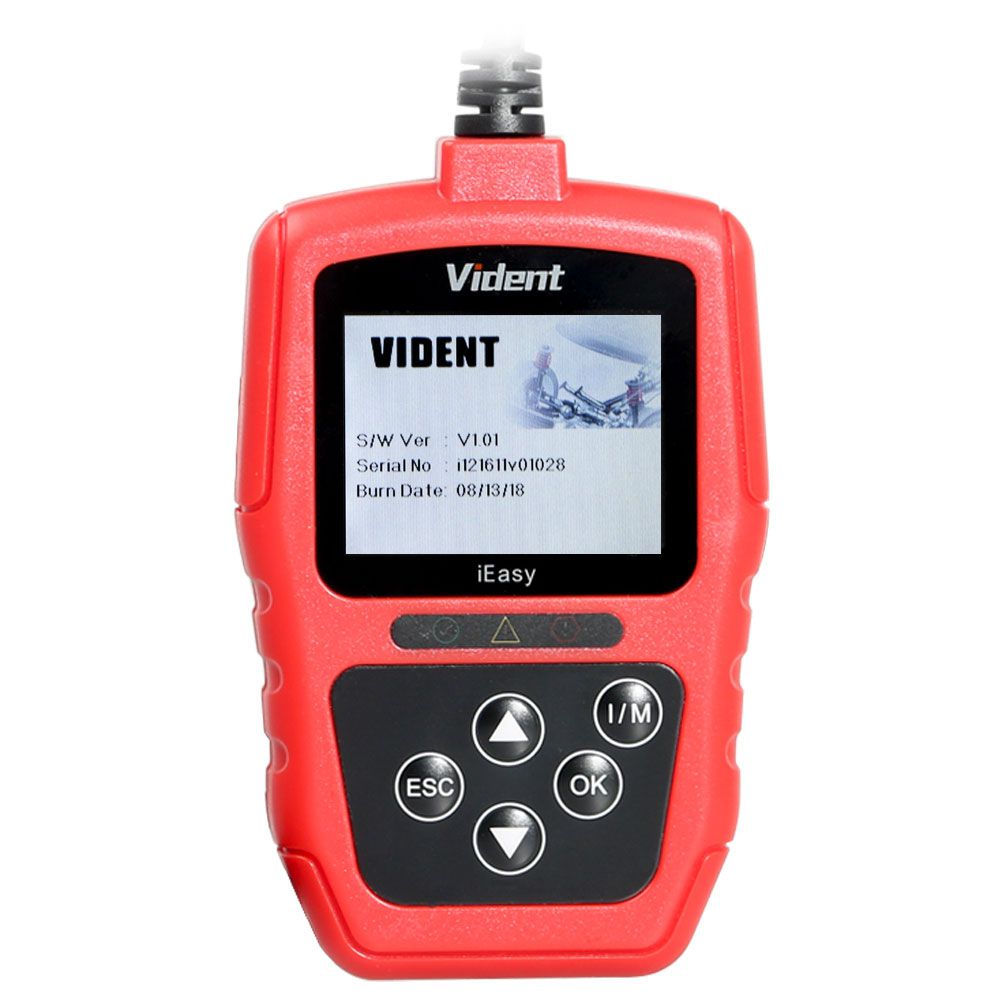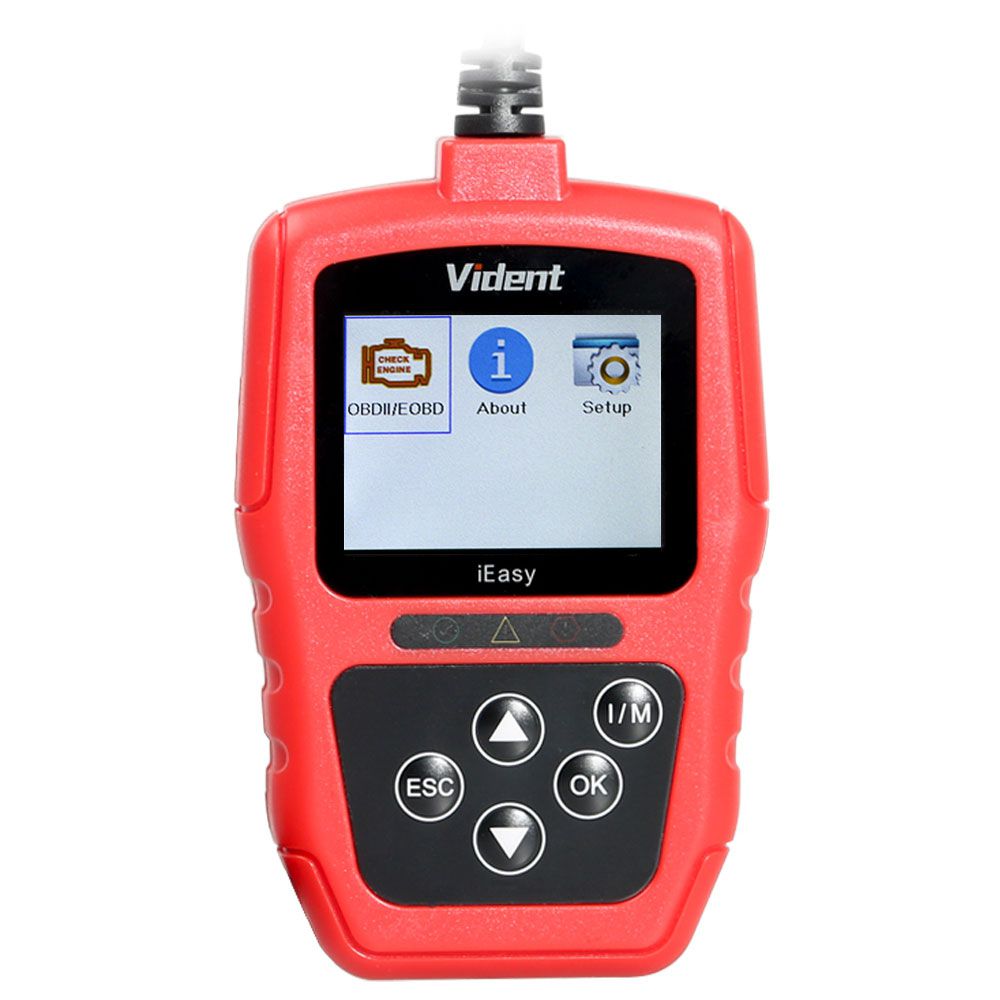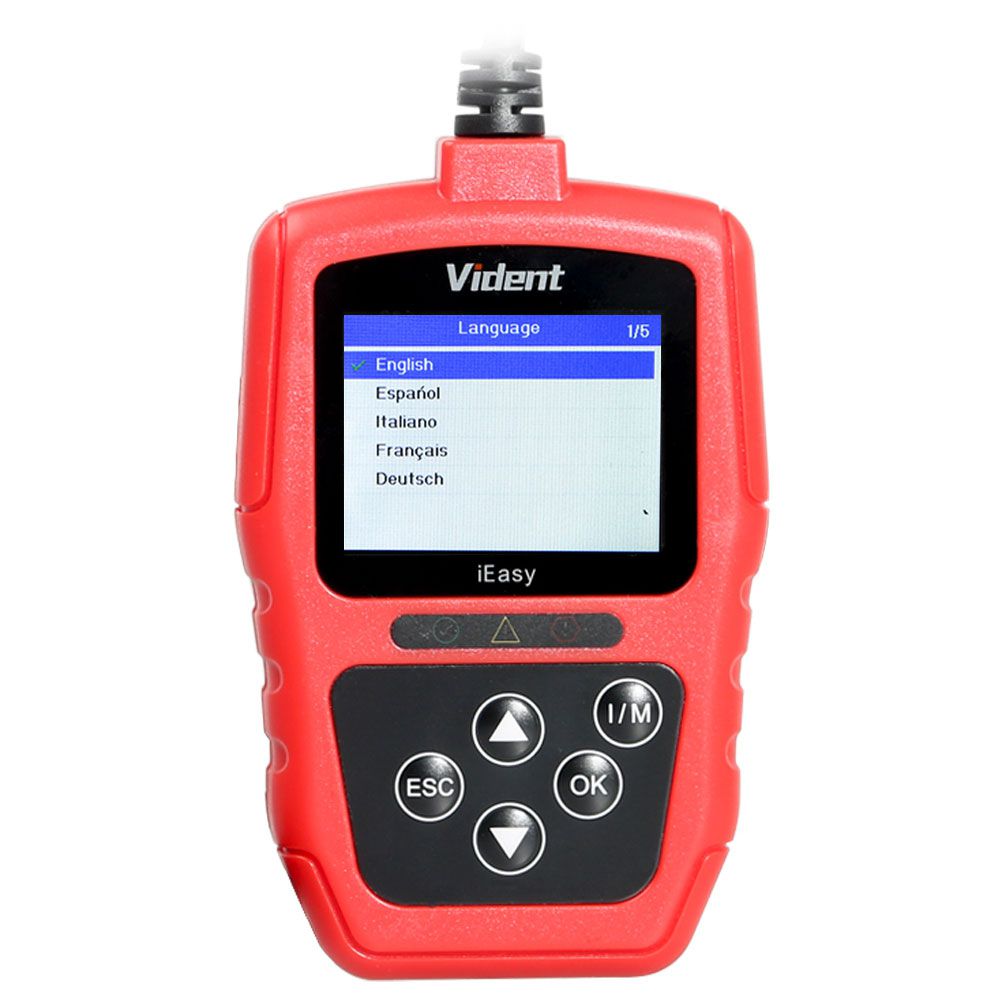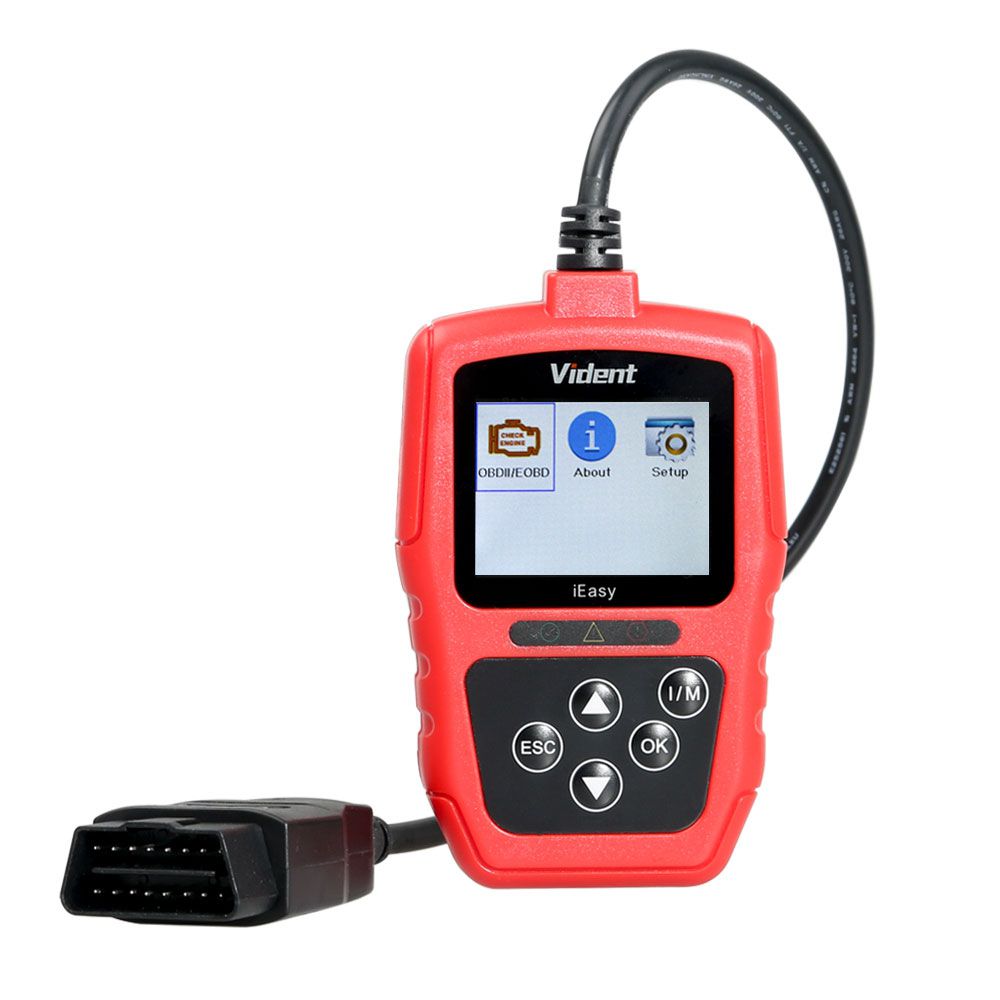 Description
Vident iEasy300 OBDII EOBD CAN Code ReaderProduct Description:
iEasy300 CAN OBDII/EOBD Code Reader is a ruggedized designed and ultra-portable
Code Reader
for entry-level pro and savvy DIYer. With 2.4'' TFT color screen, hot keys and
beepers for I/M readiness test, i300 enables users to fix faults at home or go to the garage armed with information.
Vident iEasy300 Features
Works with most OBDII & CAN compliant cars, light-duty trucks, SUVs, minivans and hybrid sold worldwide
Red-Yellow-Green LED lights and build-in speakers indicate emissions monitor status. They can also help catch intermittent problems or confirm repairs during drive cycle
I/M readiness hot keys make it easy to use this tool right out of the package - quick display of status of all tests on a single screen
View on-screen fault code definitions (generic and manufacturer-specific, where available) - thousands of definitions stored within the software
Read freeze-frame data (a snapshot of sensor values when a DTC occurred)
Text and Graph live engine data on-screen
Retrieve VIN, Cal ID and CVN identifiers from ECU (dependent on vehicle support)
Automatic VIN acquisition and decoding makes it much easier to read manufacturer specific codes and enhanced mode 6 data
Read/ clear stored & pending codes, turn off Check engine Light (MIL) and resets monitors
Multilingual menu options. It supports English, French, German, Polish, Russian, Spanish, Italian, Portuguese, Hungarian, Dutch and Swedish.
Life-time FREE software and firmware update
A simple click from te short-cut menu to enter update mode
Exquisitely designed - Ergonomic grip handle, bulging membrane switch, and gliding metal pins
Vident iEasy300 Specifications
Display: 2.4"TFT color screen
Operating Temperature: 0 to 60°C (32 to 140°F)
Storage Temperature: -20 to 70°C (-4 to 158°F)
Power: 8 to 18 V provided via vehicle
Supported Protocols: J1859-41.6, J1850-10.4, ISO9141, KWP2000 (ISO 14230), and CAN (Control Area Network ISO 11898)
Dimensions : 125mm*80mm*24mm
Vident iEasy300 Package List includes:
iEasy300 OBDII/EOBD Code Reader
User's Guide
USB PC cable for updating software
Reviews

15
#1 harry keilholtz
Jan 9, 2019

Everything is fine, it came quickly
#1 jason davidson
Nov 9, 2018

Good product ...... works perfectly… no problem Recommend the purchase. Arrived fast ahead of schedule. Not the two came together, arrived separate but both came in perfect condition.
#1 jesus falcon
Sep 9, 2018

All the best works great!
#1 ronly Alcoriza
May 9, 2018

Super fast delivery to rostov in 6 days. Checked everything works. I recommend.
#1 Luther Moore
Dec 9, 2018

Very fast delivery. I will buy again from this store. Thank you!
#1 学 加藤
Jun 9, 2018

OK. Now received the email files right
#1 George Petropoulos
Dec 9, 2018

All is ok, very fast shipping and good quality. this VIDENT iEasy300 OBD2/EOBD CAN Code Reader Scanner Automotive Diagnostic Scan Tool clear Trouble Codes is good quality, working very well
#1 Moses Saba
Dec 9, 2018

Quality is good. I will test function later.
#1 karl graham
Mar 9, 2019

One of the best suppliers I met from China, responsible, professional, and tolerant, I am very pleased.
#1 Martin Pouliot
May 9, 2018

Goods very solid and consistent with the description
Previous: Original Vident iSmart900 8inch Tablet Automotive Diagnostic & Analysis All System + Coding (78+ Makers)
Next: KTMflash PCMFlash ECU Programmer & Transmission Power Upgrade Tool Support V-A-G DQ200 DQ250 Infineon Bosch & 271 MSV80 MSV90 with OpenPort 2.0