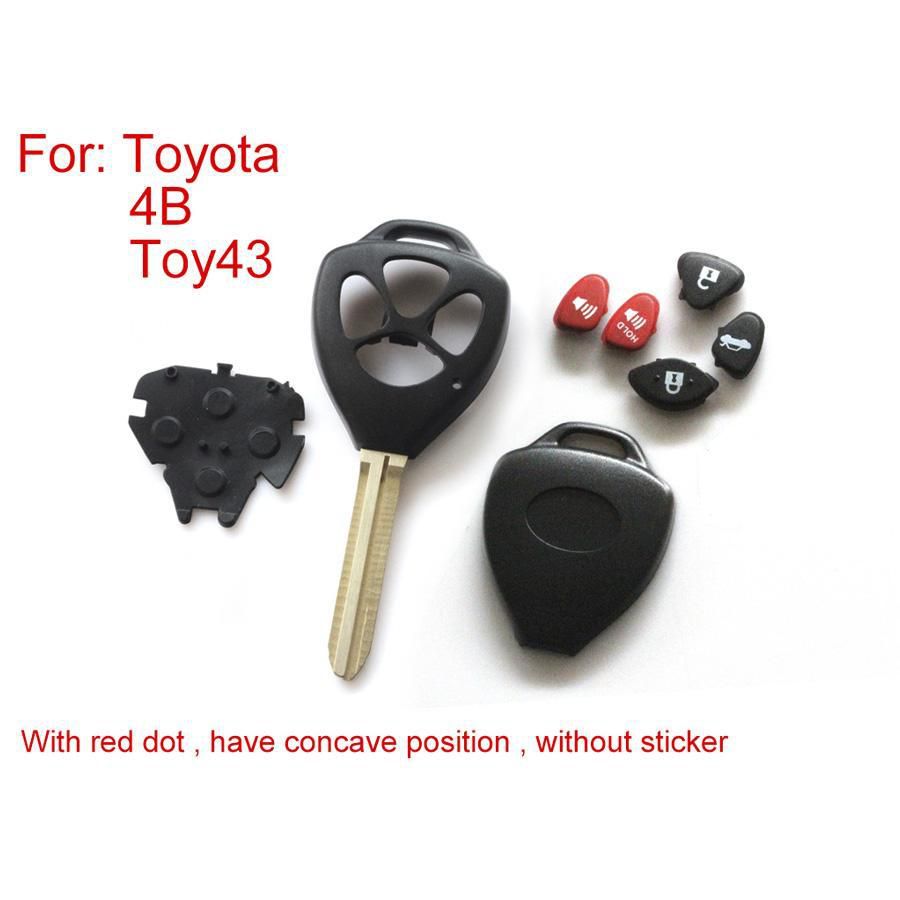 Description

Remote Key Shell 4 Button (With Red Dot Have Concave Position Without Sticker) for Toyota 5pcs/lot

Packing list:

5pcs x Remote Key Shell 4 Button (With Red Dot Have Concave Position Without Sticker) for Toyota


Reviews

11
#1 AKIM BOUCHERIT
Nov 9, 2018

All the best works great!
#1 softasupports softasupports
Jul 9, 2018

Very good fast delivery
#1 Nana Yaw Antwi
Dec 9, 2018

now I have the product, now i can learn to use it. NO QUESTIONS ON USE! Google is your friend, learn to search. Thank you & recomended seller
#1 wellington bautista
Aug 9, 2018

I received the Item within 5 days. So the shipping was much faster than expected. Quality is very good and it works just fine. On the CD is a little gift of usable Software. Would buy here again.
#1 steve archibald
Jul 9, 2018

Everything is fine
#1 james zoblisien
Aug 9, 2018

works great, arrived really fast. I have already bought 4 of them all 5 stars
#1 Carlos Hurtado
Sep 9, 2018

has not been tested yet but everything looks perfect this Remote Key Shell 4 Button (With Red Dot Have Concave Position Without Sticker) for Toyota 5pcs/lot is good quality, working very well
#1 Graeme Moore
Mar 9, 2019

The delivery was fast, all came days in 10.
#1 sezai zeyrek
Dec 9, 2018

One of the best suppliers I met from China, responsible, professional, and tolerant, I am very pleased.
#1 maria oliveira
Jan 9, 2019

Absolute best seller on Aliexpress! Good communication, good service. I have done many orders here last few month. But this was awesome. Delivering 2 (two!) working days.
Previous: Remote Key Shell 4 Button With Red Dot For Toyota 5pcs/lot
Next: Modified Remote Key Shell 2 Button for Kia Sportage 5pcs/lot