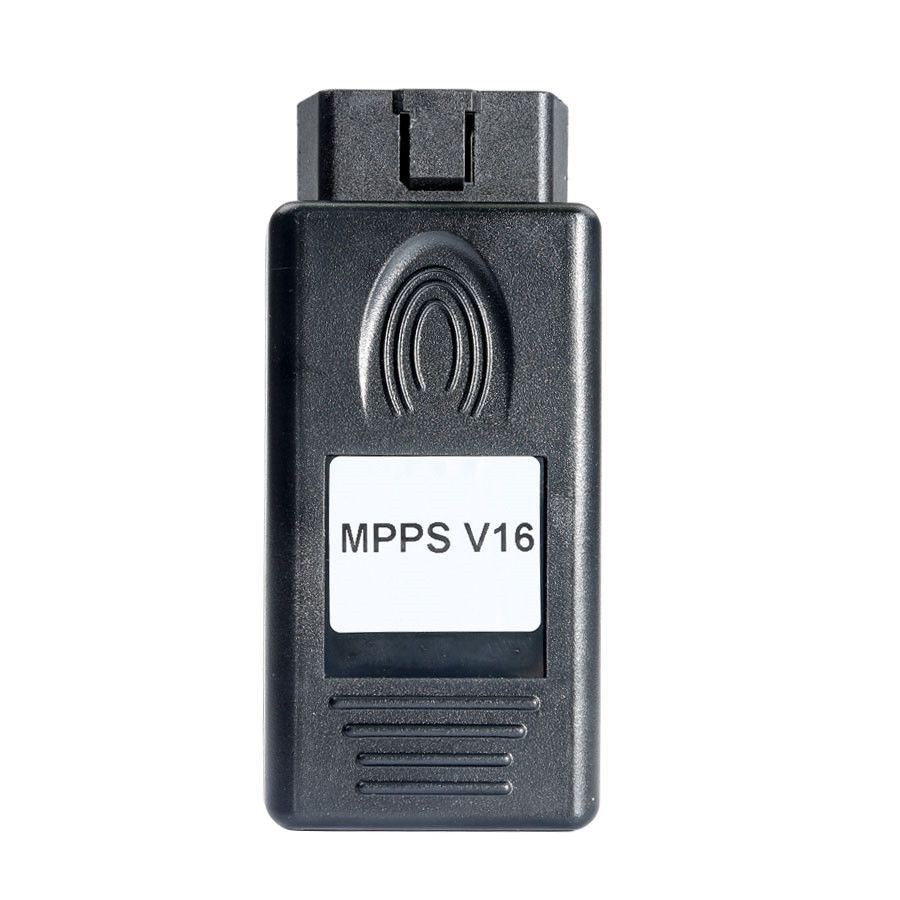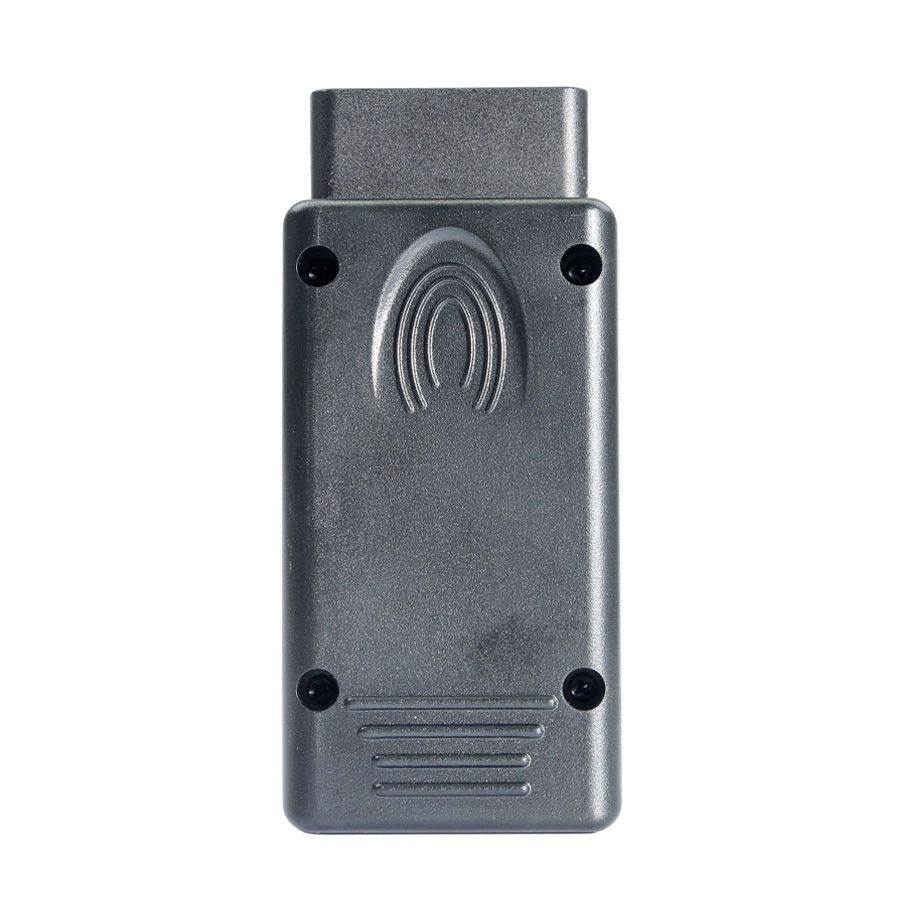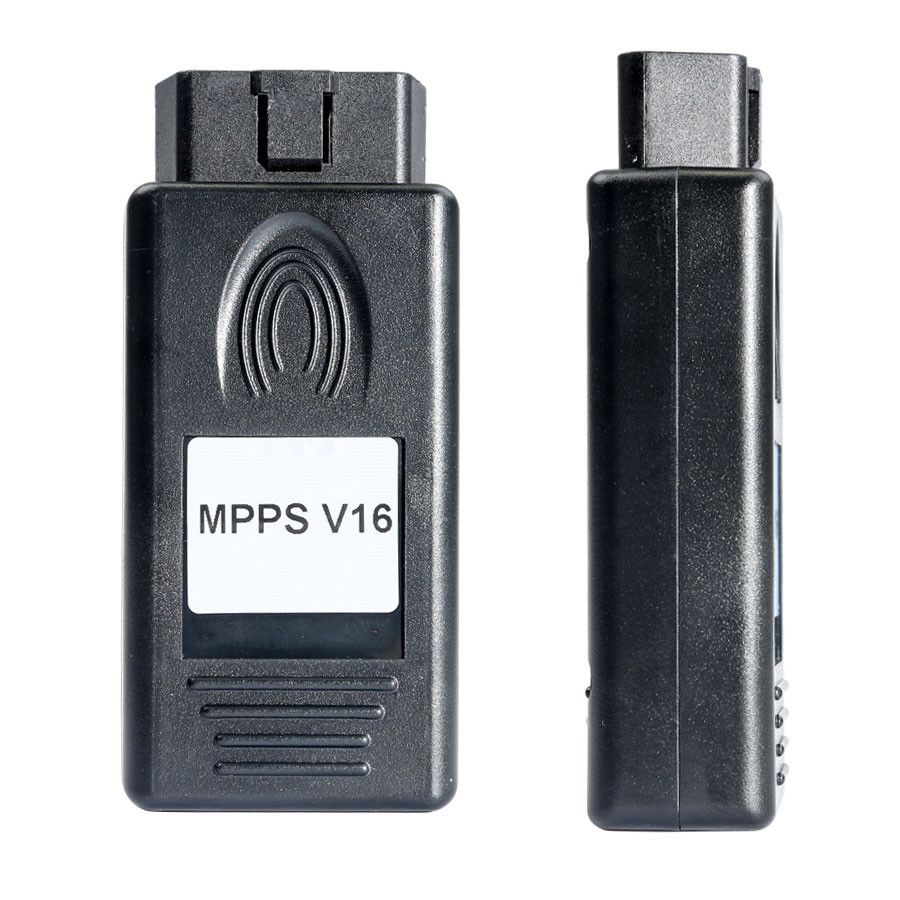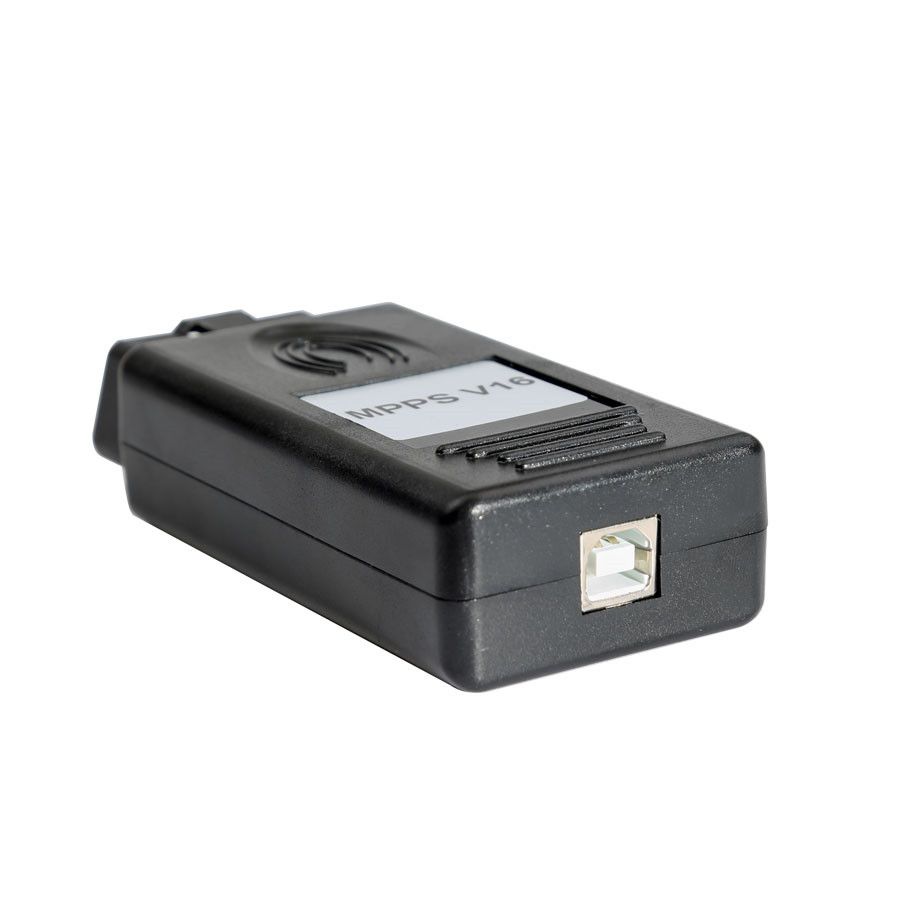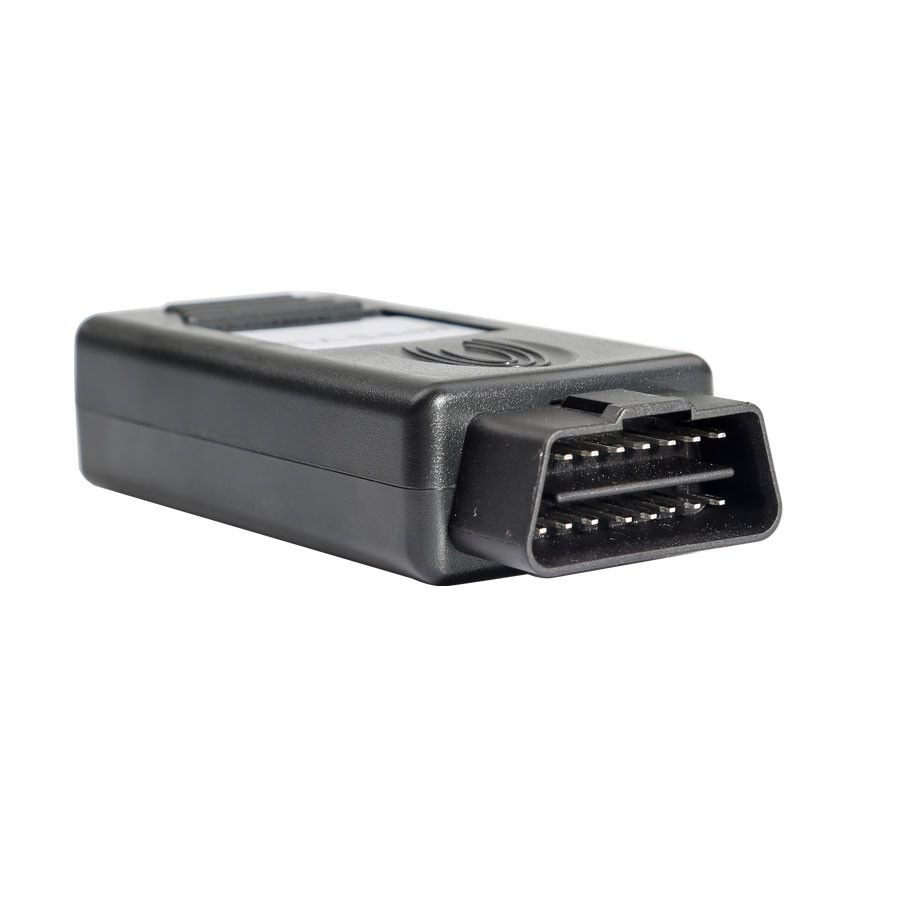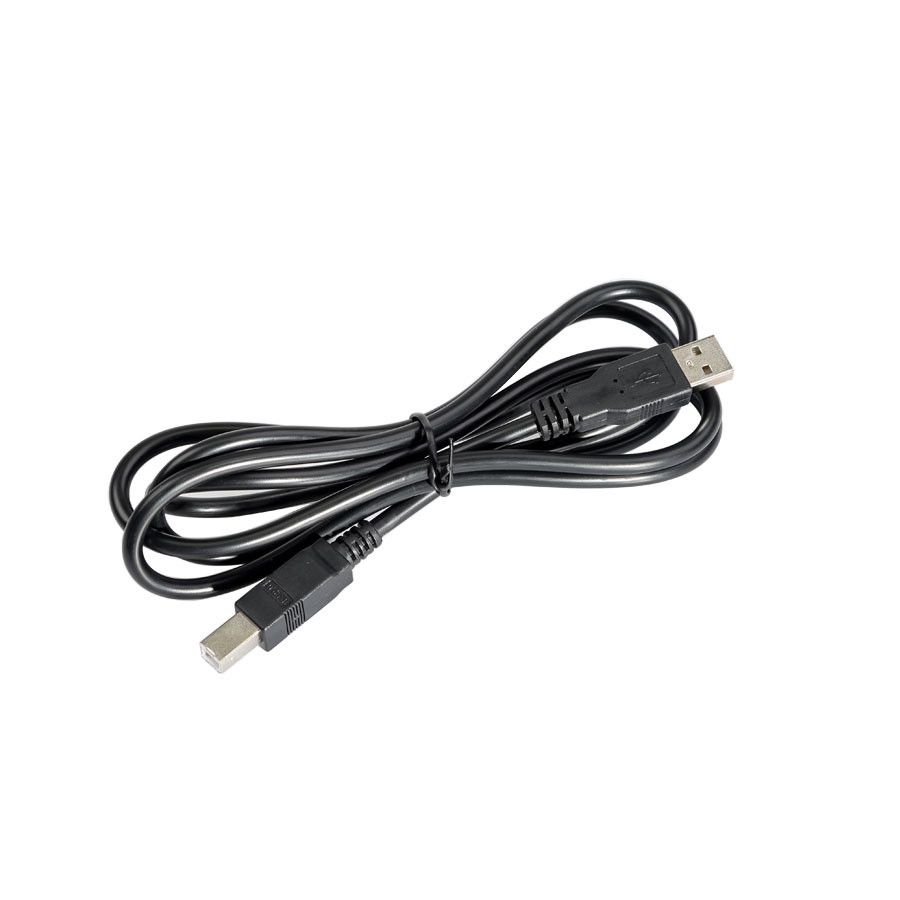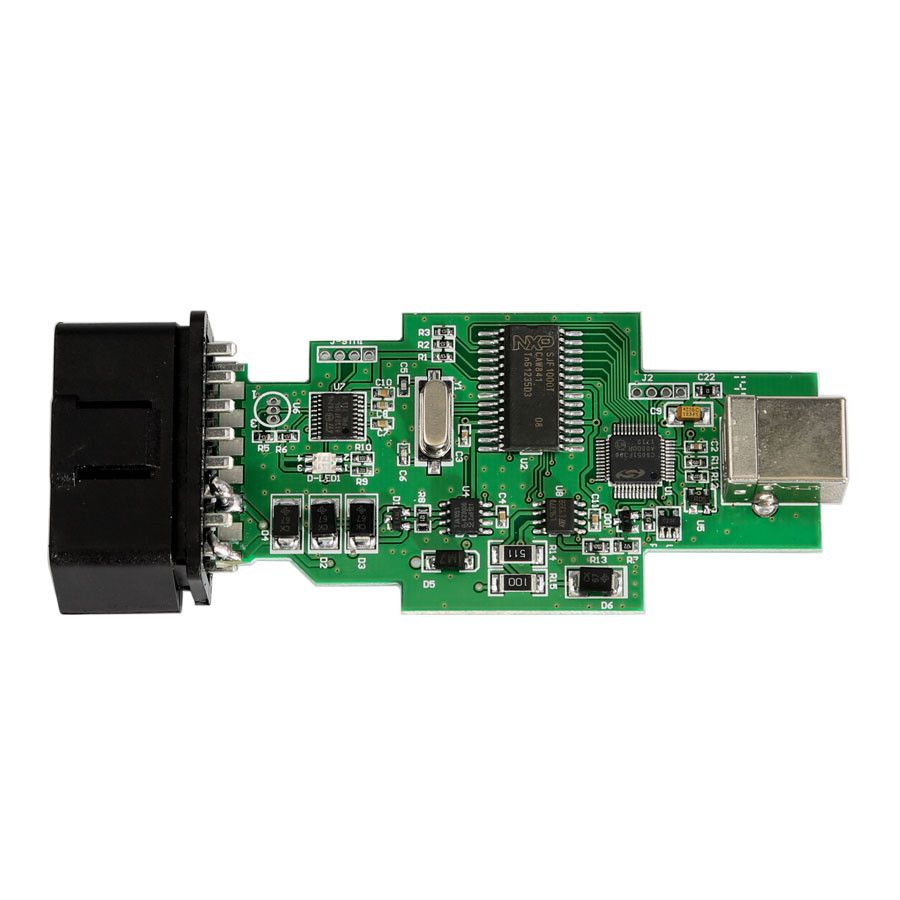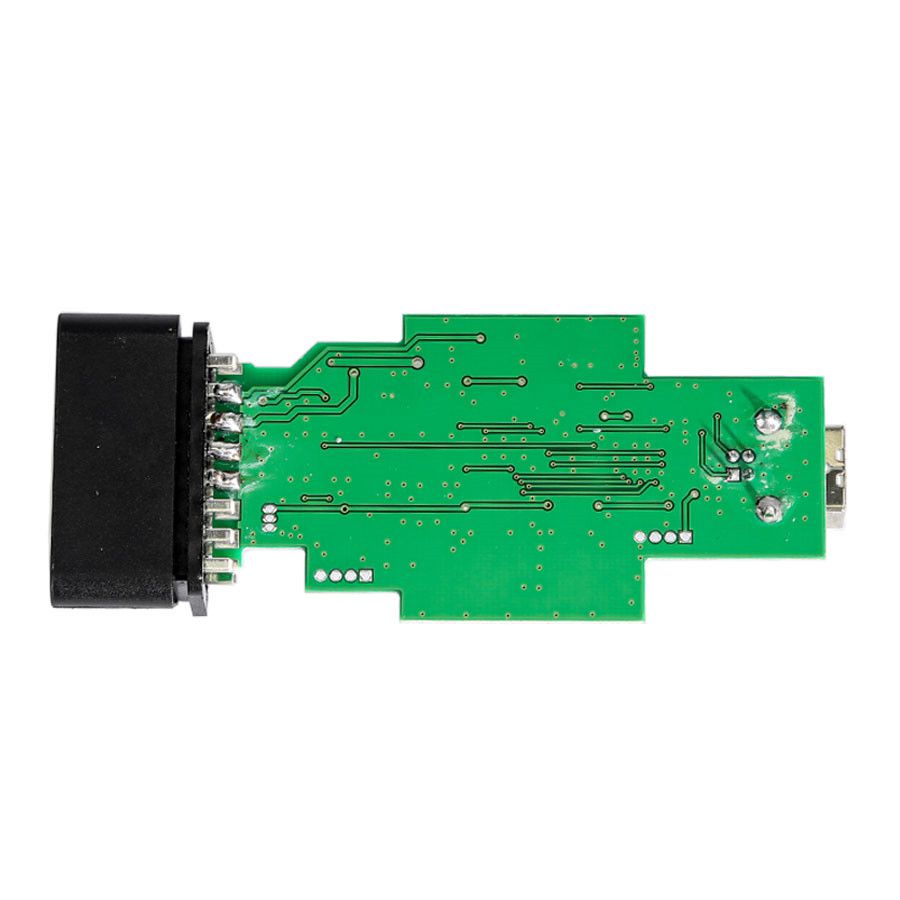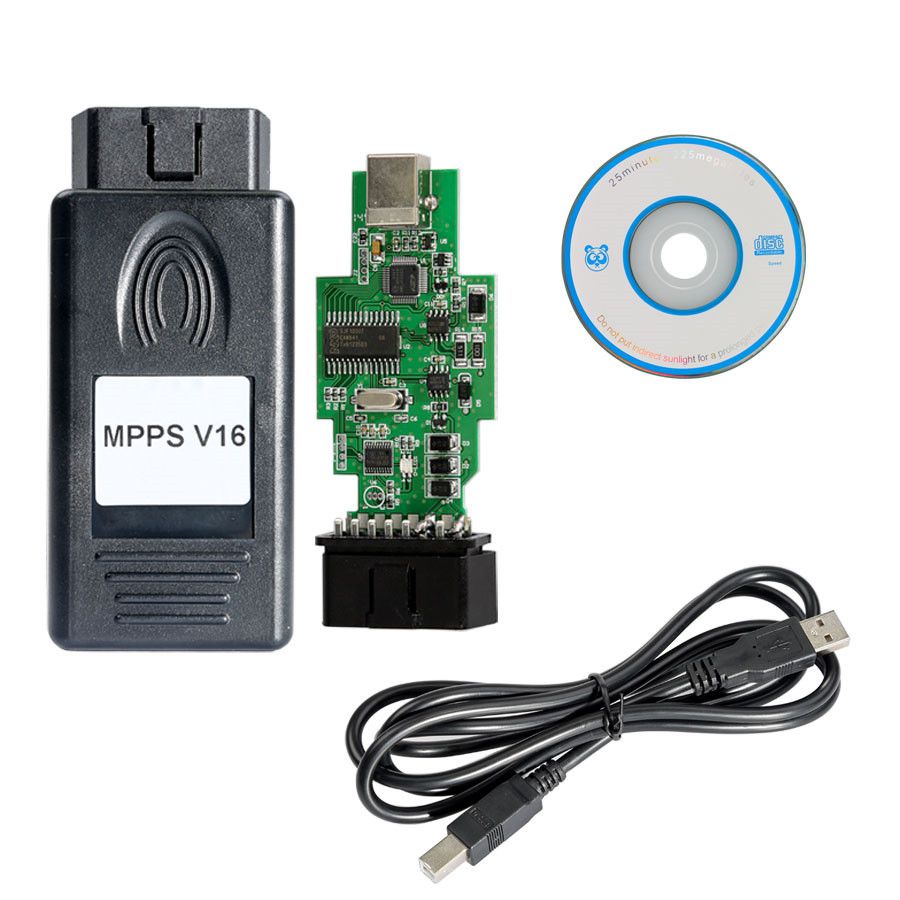 Description
MPPS V16.1.02 ECU Chip Tuning for EDC15 EDC16 EDC17 Inkl CHECKSUM Read And Write Memory With Multi Languages
Top 6 Reasons To Get MPPS V16.1.02:
1. The MPPS V16.1.02 modern interface that allows you to read and write memory from the on-board computer through the diagnostic connector.
2. Supports the latest drivers EDC16, EDC17, MED9.x, Siemens PPD1 / x, EDC15, ME7.xi much more ...
3. Professional services, without unnecessary boxes and wires.
4. All the electronics to
OBD2
connector.
5. New cars have been added
6. Support Multi-Language:
MPPS V16.1.02 Features:
1. Recalculation of checksum
2. Read / write flash
3. Requires Windows XP SP2
4.Auto detect ECU and processor type.No need to select from list,everything si automatic!
5.Read/Write of all memories eeprom,irom,xrom(where possible)
6.Patch function for OBD Flashing of TPROT ECU's (support only VAG at the moment)
7.TPROT/DS check feature,for testing if TPROT is actvie without opening ECU.
8.Supports Bosch upto TP12
9.Support for unlocking fo VAG Simens(current only for ECU's without password protection).
10.Support for unlocking of VAG Simos PCR and Simos 8.
11.Checksum correction supported for Bosch MEDC17.
MPPS V16 Support Languages:
English, Afrikaans, Albanees, Bahasa Melayu, Cech, Cymraeg, Deutsch, Esti, Espanol, Filipino, Finnish, Francais, Galego, German, Hrvatski, Indonesia, Italiano, Kiswahili, Latviesu, Lietuviskai, Magyar, Malti, Nederlands, Norsk, Polska, Portuguese, Rmoanian, Slovencina, Slovenski, Srpski, Suomea, Svensk, Turkish.
MPPS V16 Support Vehicle Models:
Alfa Romeo ,
Audi
,
BMW
,Chevrolet,
Chrysler
,
Citroen
,Ducati ,Fiat,
FORD
,Generic Bosch,Holden,
Hyundai
,Isuzu,Iveco,
Kia
,Lancia,
Land Rover
,LondonTaxis ,MCC-Smart ,Mercedes,MiniCooper,
Mitsubishi
,
Nissan
,Opel ,
Peugeot
,Porsche,Renault ,Saab ,
Seat
,
Skoda
,Suzuki ,Vauxhall,Volkswagen,Volvo.



Part of MPPS V16 Support ECU List:
1.4L Bosch ME7.5 K-Line
1.8 Turbo Bosch MED9.510 K-Line/CAN
1.6 TDI Siemens Sinmos Pcr2.x Can
1.9 SDI Bosch EDC15 K-Line
1.9 TDI Bosch EDC15 K-Line
1.9 TDI Bosch EDC16U1 K-Line/CAN
1.9 TDI PD Bosch EDC16U34 K-Line/CAN
2.0 TDI Bosch EDC16U1 K-Line/CAN
2.0 TDI Bosch EDC16U31 K-Line/CAN
2.0 TDI PD Bosch EDC16U34 K-Line/CAN
1.6 FSI Bosch MED9.510 K-Line/CAN
1.8L Bosch ME7.5 K-Line
1.8 Turbo Bosch ME7.5 K-Line
2.0L Bosch ME7.5 K-Line
2.0L Bosch ME7.1.1 K-Line
2.0 FSI Bosch MED9.5.10 K-Line/CAN
2.0 TFSI Bosch MED9.1 CAN
2.3 V5 Bosch ME7.1.1 K-Line
2.8L 12v Bosch ME7.1 K-Line
2.8L 24v Bosch ME7.1 K-Line
3.2L Bosch ME7.1.1 K-Line
3.2L Bosch ME7.1.1 CAN
1.8L Bosch M5.92 K-Line
MPPS V16.1.02 Software Display: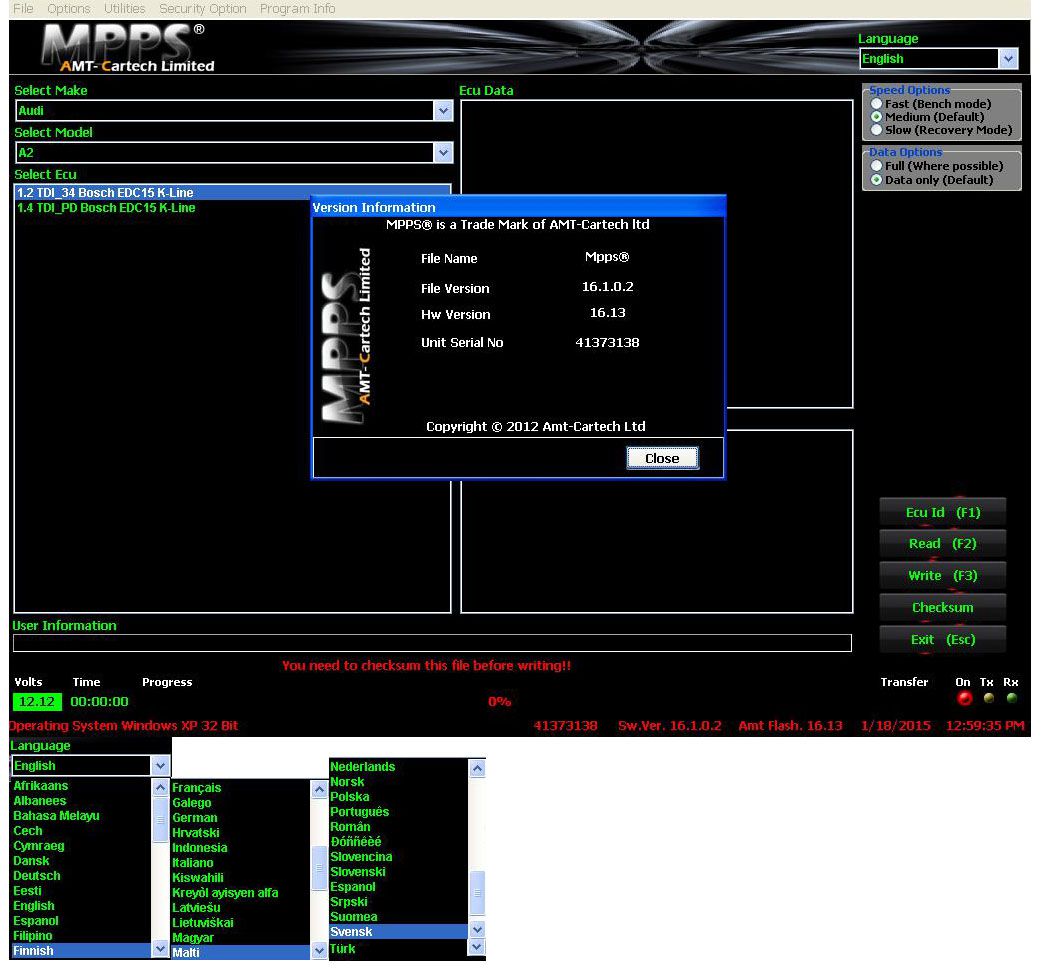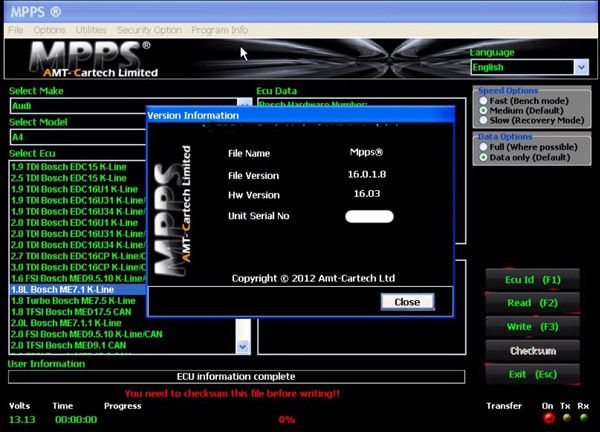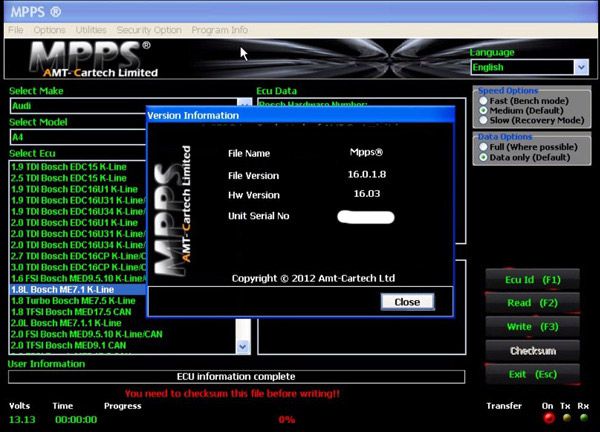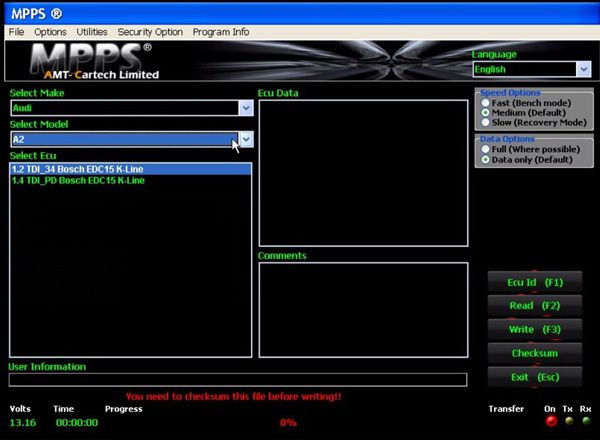 What's the difference between these MPPS serials
Item Name
SMPS MPPS V13
ECU Chip Tuning
Tool For EDC15 EDC16 EDC17
UPPS V12 Chip-Tuning
MPPS V16.1.02 ECU
Chip Tuning Scanner
For EDC15 EDC16
EDC17
MPPS V13.02 Chip Tuning
MPPS V13.02 Chip Tuning
Version
V13
V12
V16.1.02
V13.02
V13.02
Update
NO
NO
YES
NO
NO
Support ECU
EDC15 EDC16 EDC17
EDC16, EDC17, MED9.x, Siemens PPD1 / x, EDC15, ME7.xi
EDC16, EDC17, MED9.x, Siemens PPD1 / x, EDC15, ME7.xi
EDC16, EDC17, MED9.x, Siemens PPD1 / x, EDC15, ME7.xi
EDC16, EDC17, MED9.x, Siemens PPD1 / x, EDC15, ME7.xi
OS
Windows XP
Windows XP SP2
Windows XP SP2
Windows XP SP2
Windows XP SP2
Support Language
English, Italian, Spanish, Frence, German
Multi-language,
only shown languages
when you install the software
Multi-language
Multi-language,
only shown languages
when you install the software
Multi-language,
only shown languages
when you install the software
Function
read and write the
Data of Engine ECU
read and write the
Data of Engine ECU
read and write the
Data of Engine ECU
read and write the Data of Engine ECU
read and write the
Data of Engine ECU
Support Vehicle
Alfa,Audi,BMW,
Chrysler,Citroen,FIAT,
FORD,Honda,HYUNDAI,
Iveco,Kia,Lancia,
Land Rover,MCC,
Mercedes Benz,MG,
MINI COOPER,
Mitsubishi,Nissan,
OPEL,Peugeot,
Porsche,Renault,
ROVER,SAAB,SEAT,
Skoda,SUZUKI,
Volkswagen,
VOLVO
Alfa,Audi,BMW,
Chevrolet,Citroen,
Ducati,Fiat,FORD,
Generic Bosch,Holden,
Honda,Hyundai ,Isuzu,Iveco,Kia,
Lancia,Land Rover ,London Taxis,
MCC-Smart,
Mercedes,
MiniCooper,Nissan,
Opel,Peugeot,
Porsche,Renault ,Saab,Seat,Skoda,
Suzuki,Vauxhall,
Volkswagen,Volvo
Alfa Romeo ,Audi,
Bmw,Chevrolet,Chrysler,
Citroen,Ducati ,Fiat,
FORD,Generic Bosch,
Holden,Hyundai,Isuzu,
Iveco,Kia ,Lancia,
Land Rover,London
Taxis ,MCC-Smart ,Mercedes,MiniCooper,
Mitsubishi
,Nissan,Opel ,Peugeot ,Porsche,Renault ,Saab ,Seat ,Skoda,Suzuki ,Vauxhall,Volkswagen,
Volvo ,
Alfa,Audi,BMW,
Chevrolet,Citroen,
Ducati ,Ferrari ,Fiat,FORD,Generic
Bosch,Holden,Honda,
Hyundai,
Isuzu,Iveco
Alfa ,Audi,Bmw,
Chevrolet,Citroen,
Ducati ,Ferrari ,
Fiat ,Ford,Generic Bosch,Holden,
Honda,
Hyundai,Isuzu,Iveco
Working Method
work through OBD2 port
work through OBD2 port
work through OBD2 port
work through OBD2 port
work through OBD2 port

MPPS V16 ECU Tuning Tool Package List:
1pc x Newest MPPS V16.1.02 ECU Chip Tuning for EDC15 EDC16 EDC17
1pc x CD
Previous: 2016.3V ICOM A2+B+C For BMW Diagnostic & Programming Tool With Wifi
Next: V6.08 TM100 Transponder Key Programmer with Basic Module Update Online