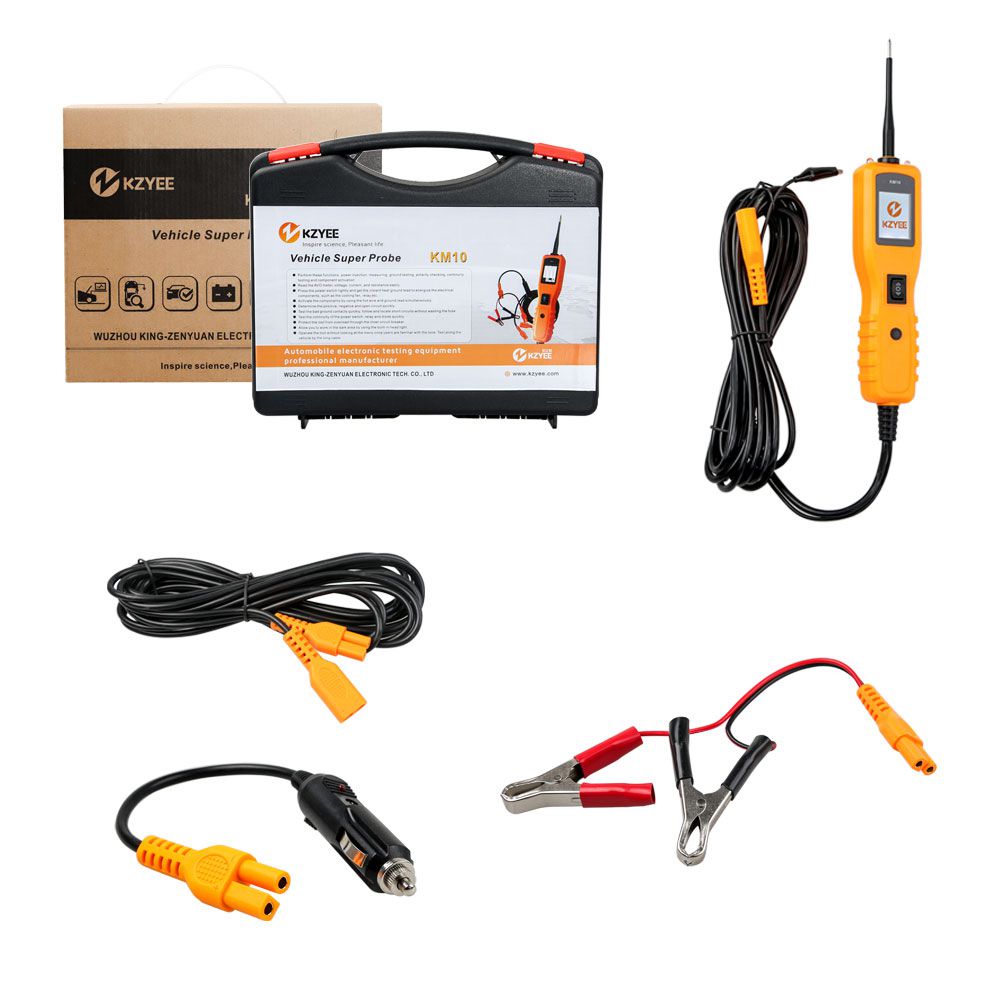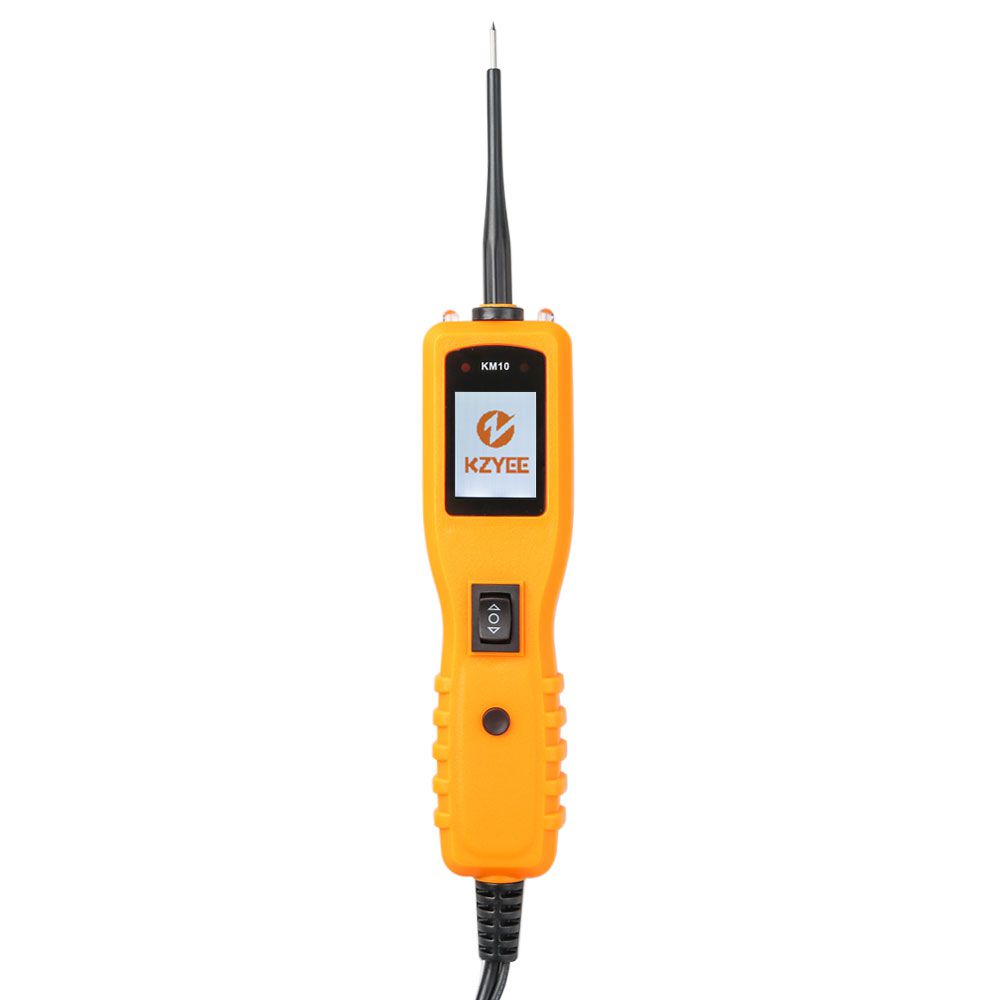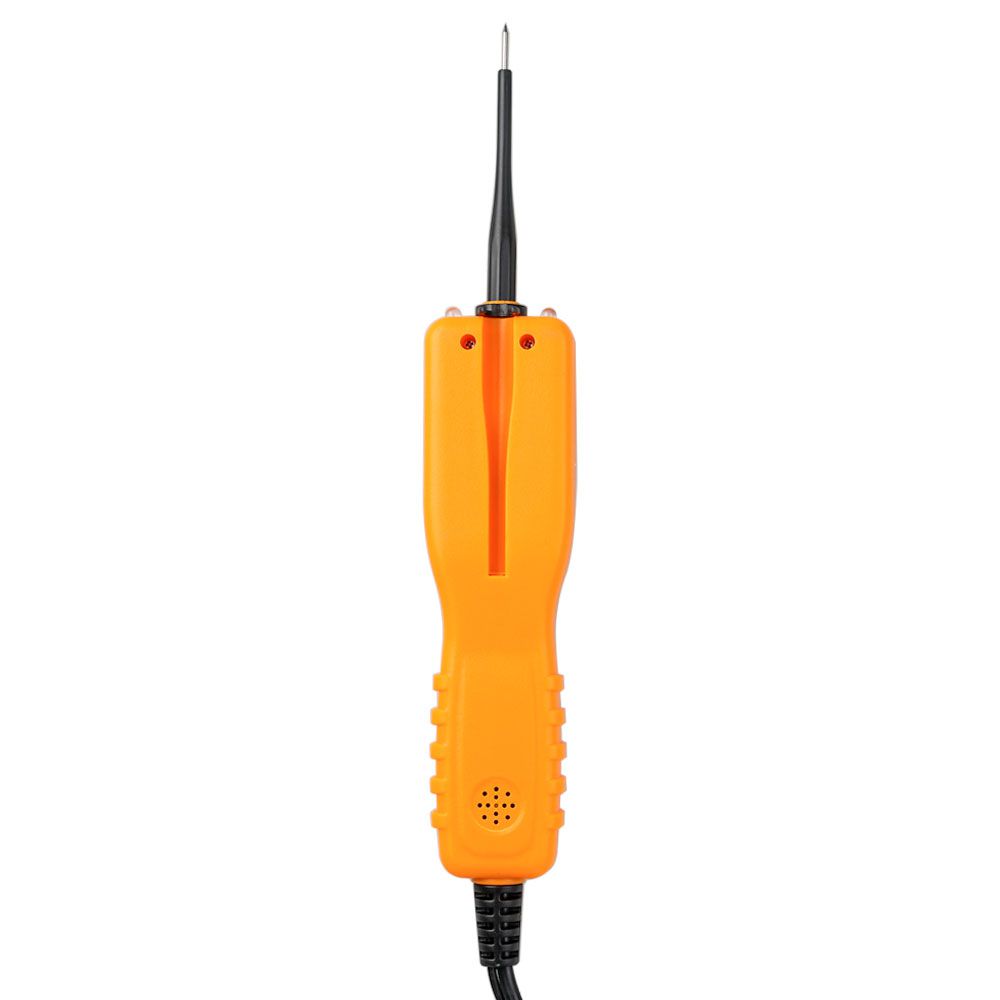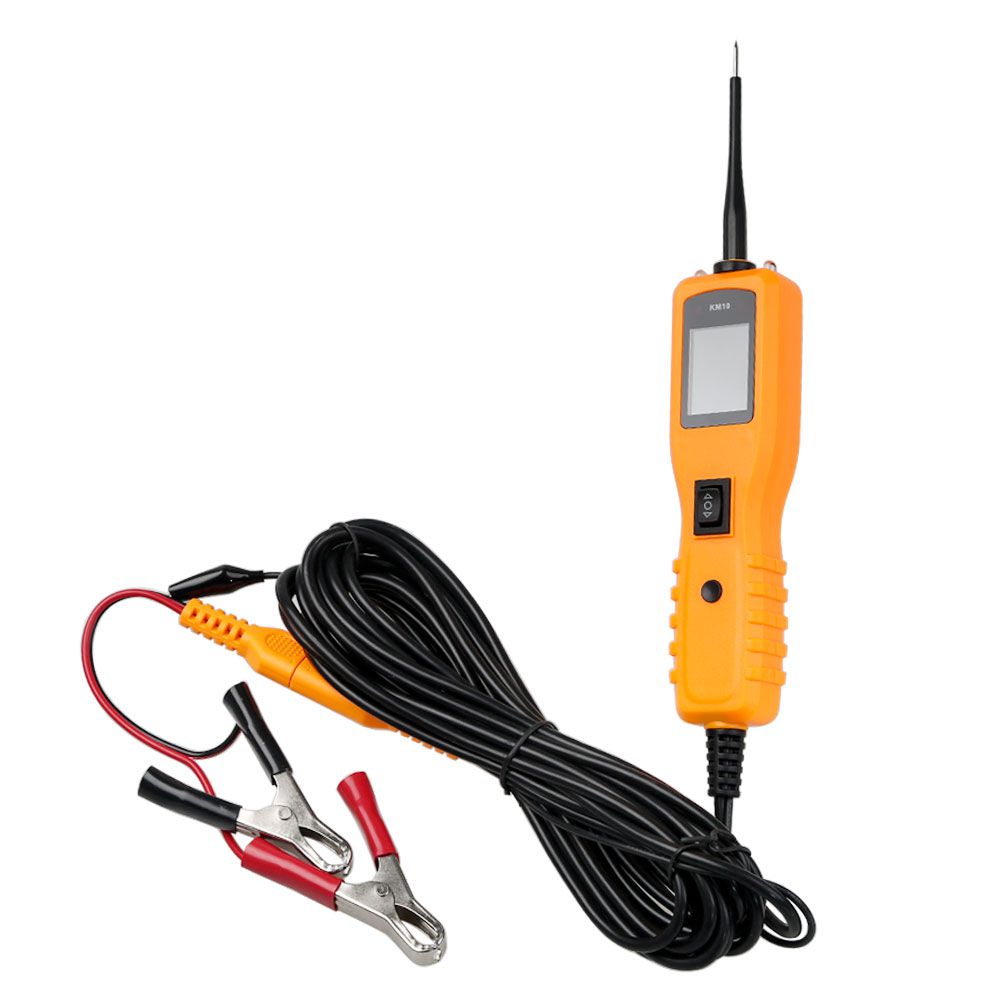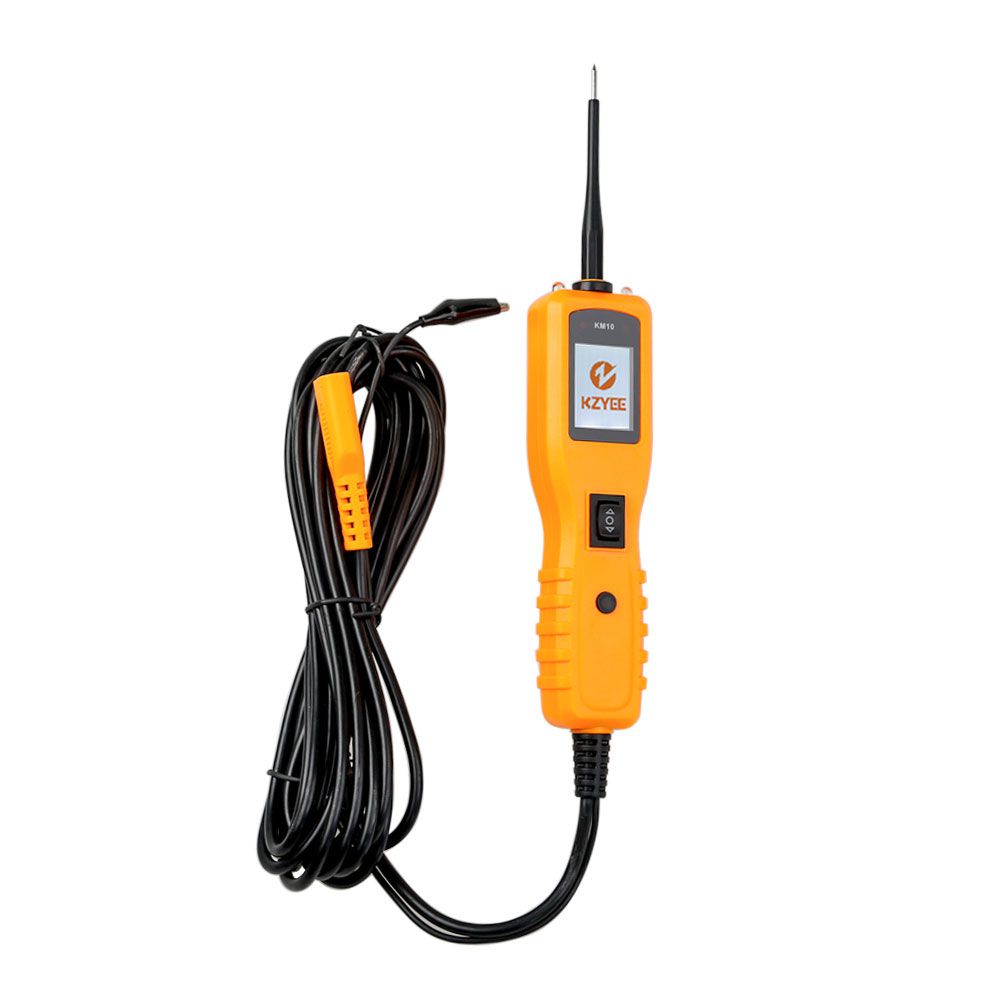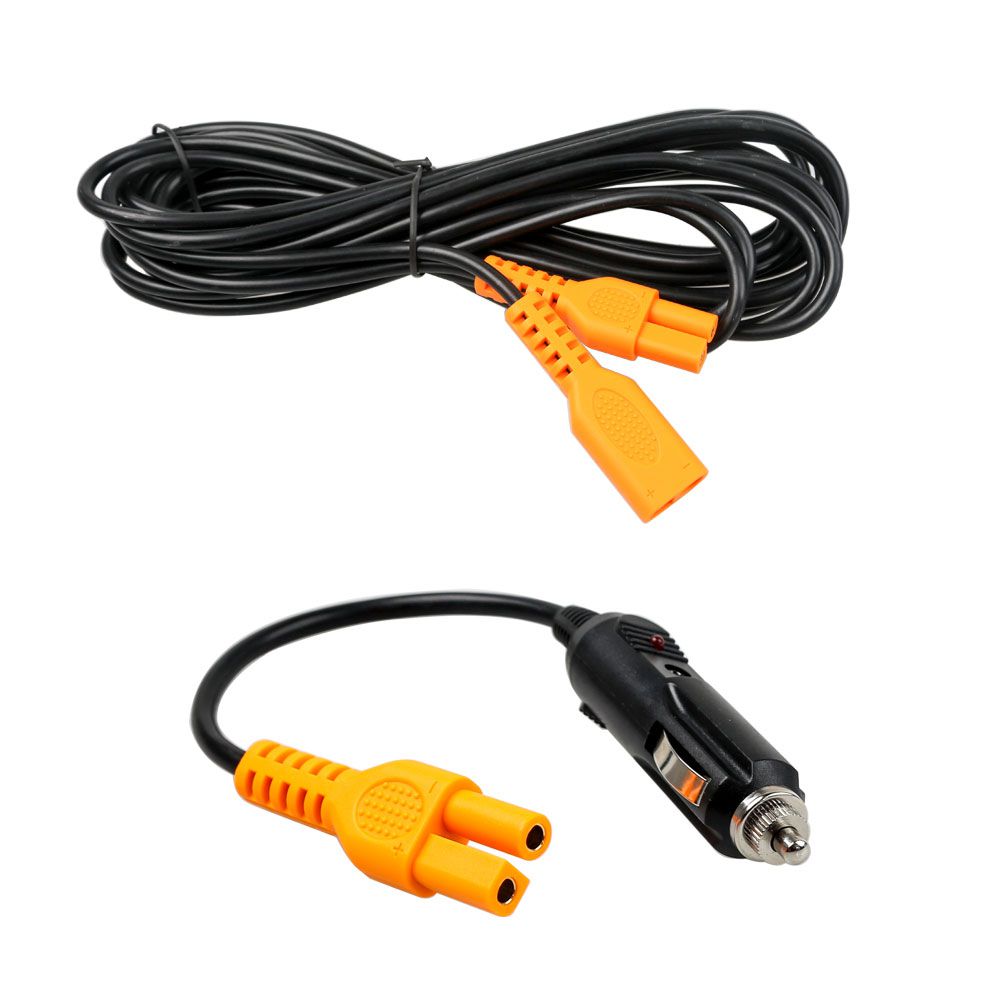 Related Accessories/Similar Items
Description
KZYEE KM10 Power Circuit Probe Kit Automotive Circuit Tester with Auto Electrical System Testing Functions
This tool can be used to measure the DC voltage, AC voltage, resistance and diode of the automobile circuit. Activating components in your hand. You can use the probe tip to pierce the plastic insulation on a wire to test the data, the tool's long cable allows you to test along the entire length of the vehicle.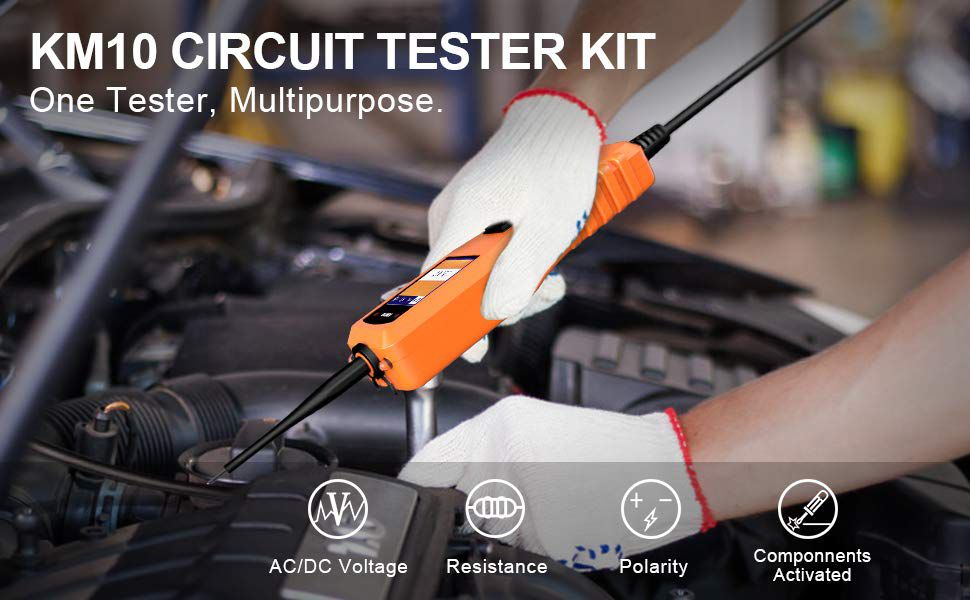 Top 10 reasons to get KZYEE KM10:
ONE TESTER FOR ALL CIRCULT TESTING-- KZYEE KM10 power scan kit is the most revolutionary circuit tester, which performs each type of service, including power injection and measurement,ground testing, polarity checking, continuity testing and components activating etc.
DO ALL THE MULTIMETERS DO, AND MORE -- With this automotive voltage tester, you will be able to accurately diagnose the DC Voltage, AC Voltage, Resistance and Diode of the 12v-24v electrical systems by simply pressing the mode button.
COMPONENTS ACTIVATING-- Our auto probe tester is capable to power up the components, such as cooling fans, starters, relays, windows, washers and so on. Powered by the car battery or cigarette lighter, no additional battery or wires pulling needed.
WORTH TO OWN-- The electrical system diagnostics tool provides 20ft extension cable for you to reach all around your vehicles, trucks and trailers (12V-24V). And the built-in flashlight is bright enough to light up your work area.
KM10 short circuit tester has the ability to tests for bad ground contacts instantly, tracking and locating shorts fast without losing fuses. What's more, it is circuit breaker protected, which is a safer measure to protect the tool from overload.
Built-in Red/Green Polarity LED: Easy to determine the Positive, Negative and Open Circuit
LCD Screen Display, Easy to Read Indicated Test Results: A large color LCD screen, can display all the test result, save your time on diagnose car electrical problems.
Head Lights & Audio Tone, Make It Possible to Work in the Dark: Built-in front LED flashlights, allow to work in the dark environment. Audio tone indicator, no-look menu scrolling once users are familiar with menu tone assignment.
Circuit Breaker Protection Technology: Ability to power up components. Automatically shut-off if current exceeds 5 Amperes, it design to protect an electrical circuit from damage caused by over current, typically resulting from an overload or short circuit.

KZYEE KM10 Features:
Perform these functions: power injection, measuring, ground testing, polarity checking, continuity testing and component activation
Read the AVO meter, voltage, current, and resistance easily.
Press the power switch lightly and get the instant heat ground lead to energize the electrical components, such as the cooling fan, relay etc.
Activate the components by using the hot wire and ground lead simultaneously
Determine the positive, negative and open circuit quickly.
Test the bad ground contacts quickly, follow and locate short circuits without wasting the fuse
Test the continuity of the power switch, relay and diode quickly
Protect the tool from overload through the inner circuit breaker
Allow you to work in the dark area by using the built-in head light.
Operate the tool without looking at the menu once users are familiar with the tone Test along the vehicle by the long cable
Warm Note: This probe is very sharp on the pointed end, easily to get hurt. Better to be more careful when performing.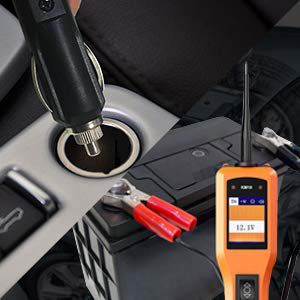 Activating Components in Your Hand and in the vehicle.With a flip of the power switch, you have a hot instant / grounding for voltage & polarity testing.Powering up components such as windows, lights, starters, wipers, and so on. Simultaneously uses the hot lead and the ground wire to activate elements right in your hand.
KM10 Test Tool Specifications
DC voltage range: 0-65V +1digit
Resistance range: 0-100 kΩ
Rating current: 1-10 Amp
Frequency response of tone pass through 0Hz to 10Khz.
Testing Standard:100% current: Hold > 1 hour150% current: trip in one hour200% current: trip in 3-30 seconds.300% current: trip in 0.5-4.0 seconds.
KM10 Electrical System TesterMain Features
Continuity Testing
Signal Circuit Testing
Trailer Lights Testing
Voltage & Polarity Testing
Short Circuits Locating
Bad Ground Contacts Checking
Audible Monitoring of Electrical Signals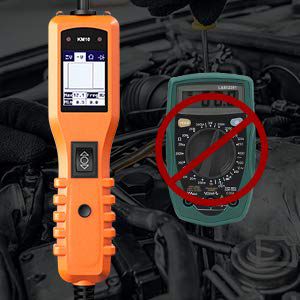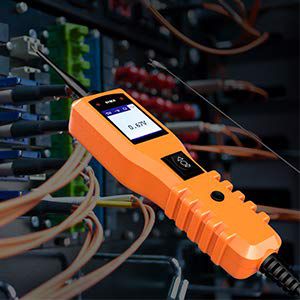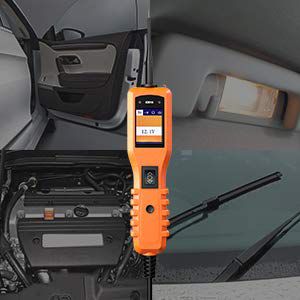 Does More Than a Multimeter.Simply choose the diagnose mode by pressing the mode button, and then contact the probe tip to a circuit, the LCD display will read the DC/AV voltage, resistance.
Short Circuit Finder, Bad Ground Checker KM10 follows and locates open or short circuit without having to move panels, molding or carpet to expose wires. No more fuses wasting.
No Extra Battery Needed 2 power recources. Simply connect the KM10 with the cigarette lighter or battery electrode, then you are ready to go.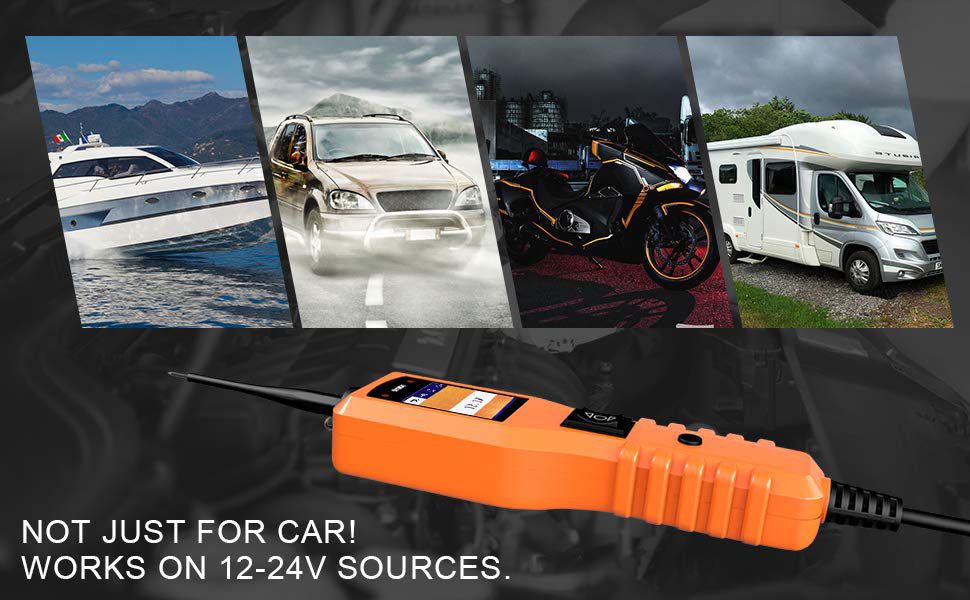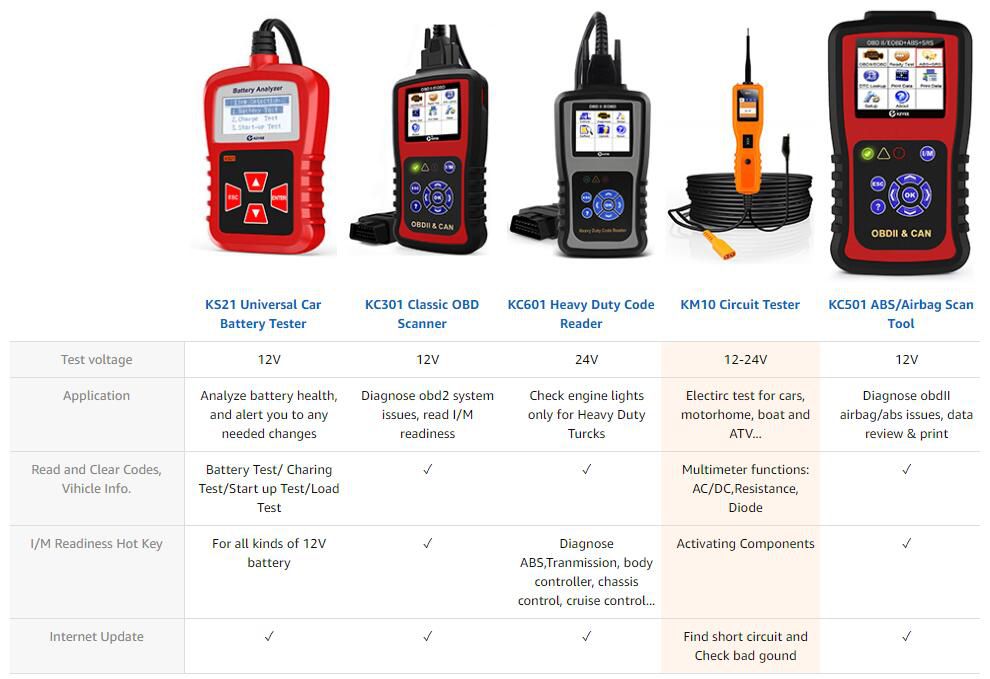 KZYEE KM10 Specifications:
Display: TFT color display (160 x 128 dpi)
Operating Temperature: 0 to 60°C (32 to 140°F)
Storage Temperature -40 to 70°C (-40 to 185 F)
External Power: 12.0 or 24.0 V power provided via vehicle battery
Package includes:
1pc x KZYEE KM10 Vehicle Super Probe
1pc x Extension cable
1pc x Battery hookup clips
1pc x Cigarette lighter adapter
1pc x User's Manual
Reviews

15
#1 mark linford
Jul 9, 2018

perfect
#1 Muhammad Shahid
Mar 9, 2019

It works perfectly as you can see.
#1 robson araujo
Aug 9, 2018

It came quickly. Everything works.Thank you to the seller. I will buy more here!
#1 nolo diaz
Sep 9, 2018

very good are satisfied with fast shipping
#1 G Stenzel
Feb 9, 2019

Everything's okay.
#1 Vadim Barmin
Jan 9, 2019

Excellent equals description
#1 Immassyonenia Immassyonenia
Feb 9, 2019

The delivery was fast, all came days in 10. this KZYEE KM10 Power Circuit Probe Kit Automotive Circuit Tester with Auto Electrical System Testing Functions is good quality, working very well
#1 Sergey Pereverzev
May 9, 2018

The goods were delivered quickly.
#1 Abdulwahed Helmi
Sep 9, 2018

I have received the parcel very fast. Seller is very friendly. I will make new orders again. Every time the seller answered for my question. I recommended this shop for all.
#1 james kimes
Sep 9, 2018

All is ok, very fast shipping and good quality.
Previous: KZYEE KS20 Battery Analyzer for 12/24V Cars 100-1700 CCA Automotive Battery Load Tester Cranking and Charging System Diagnostic Tool