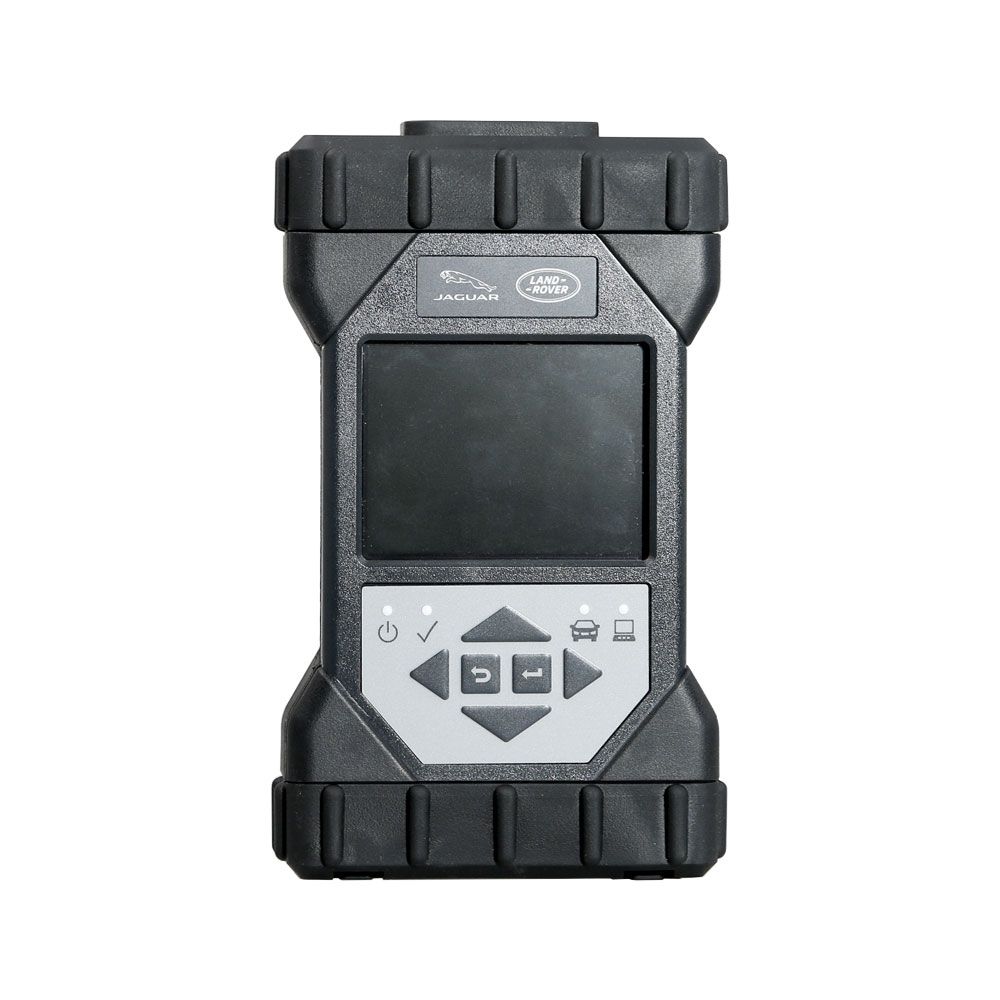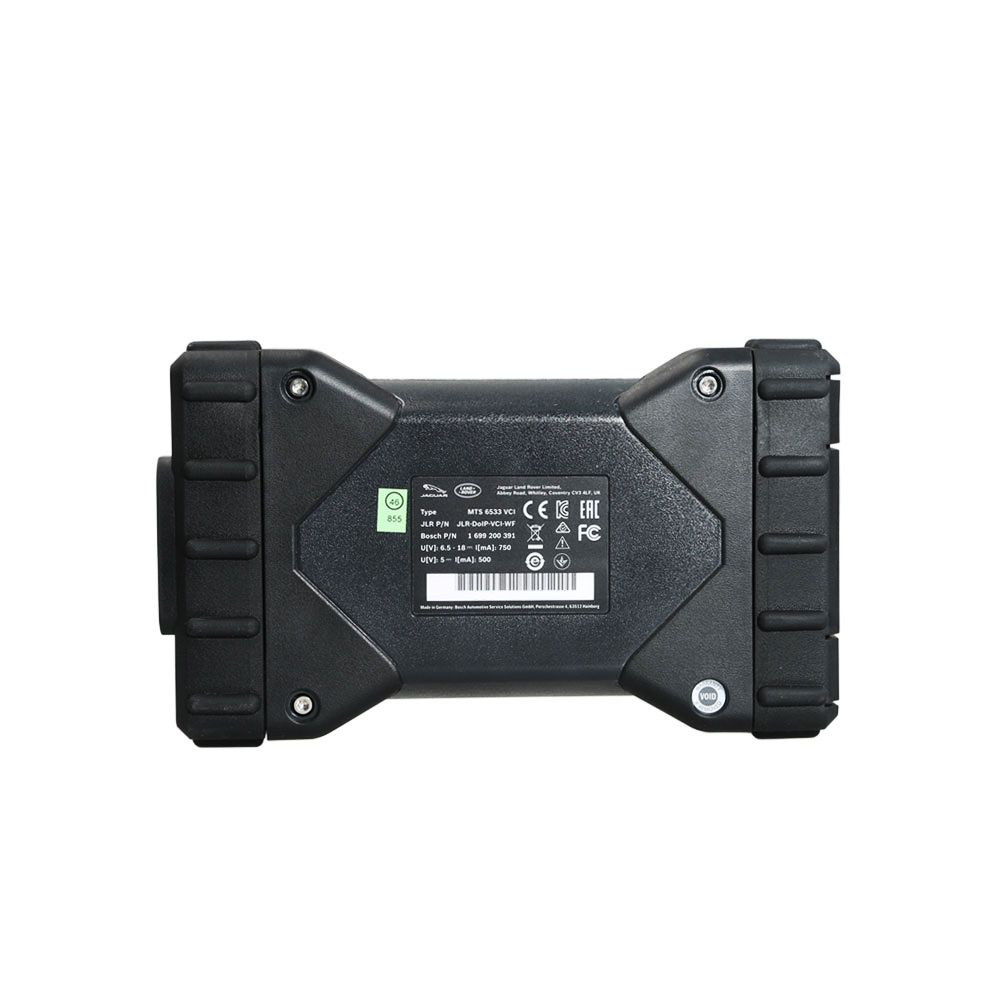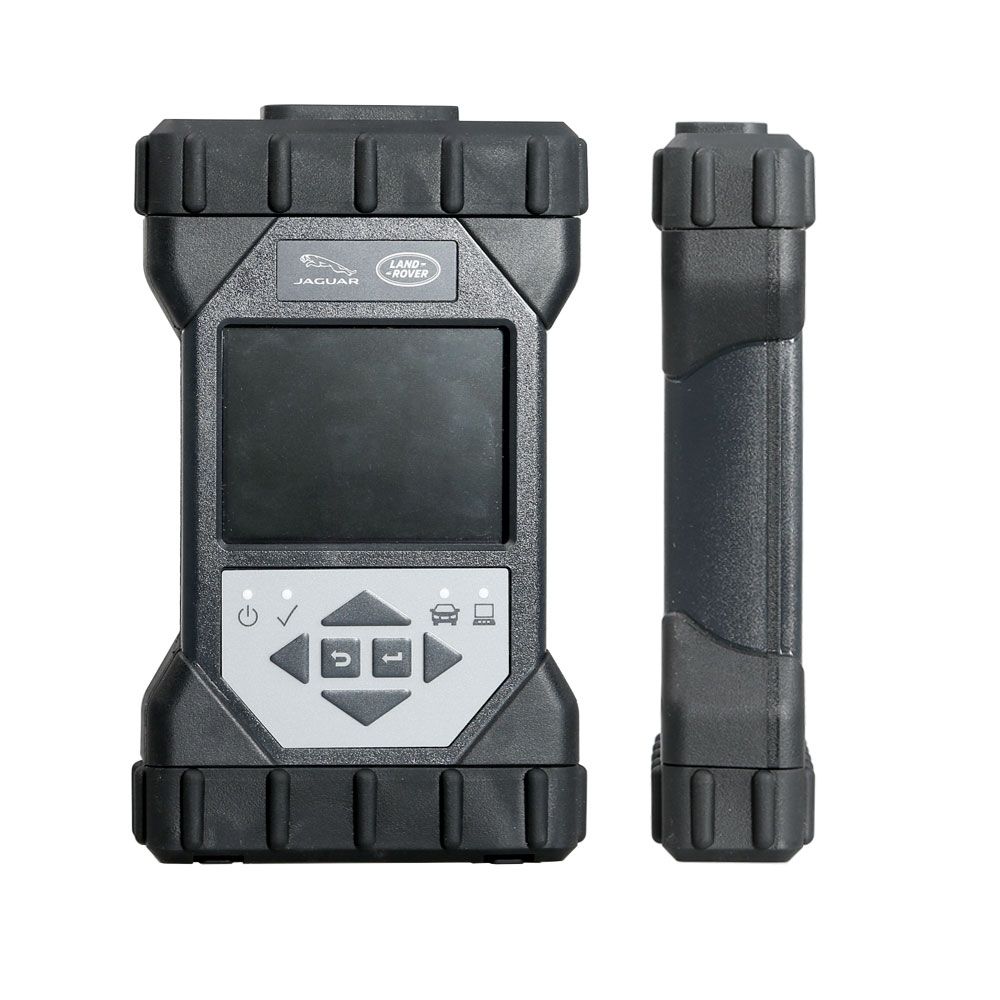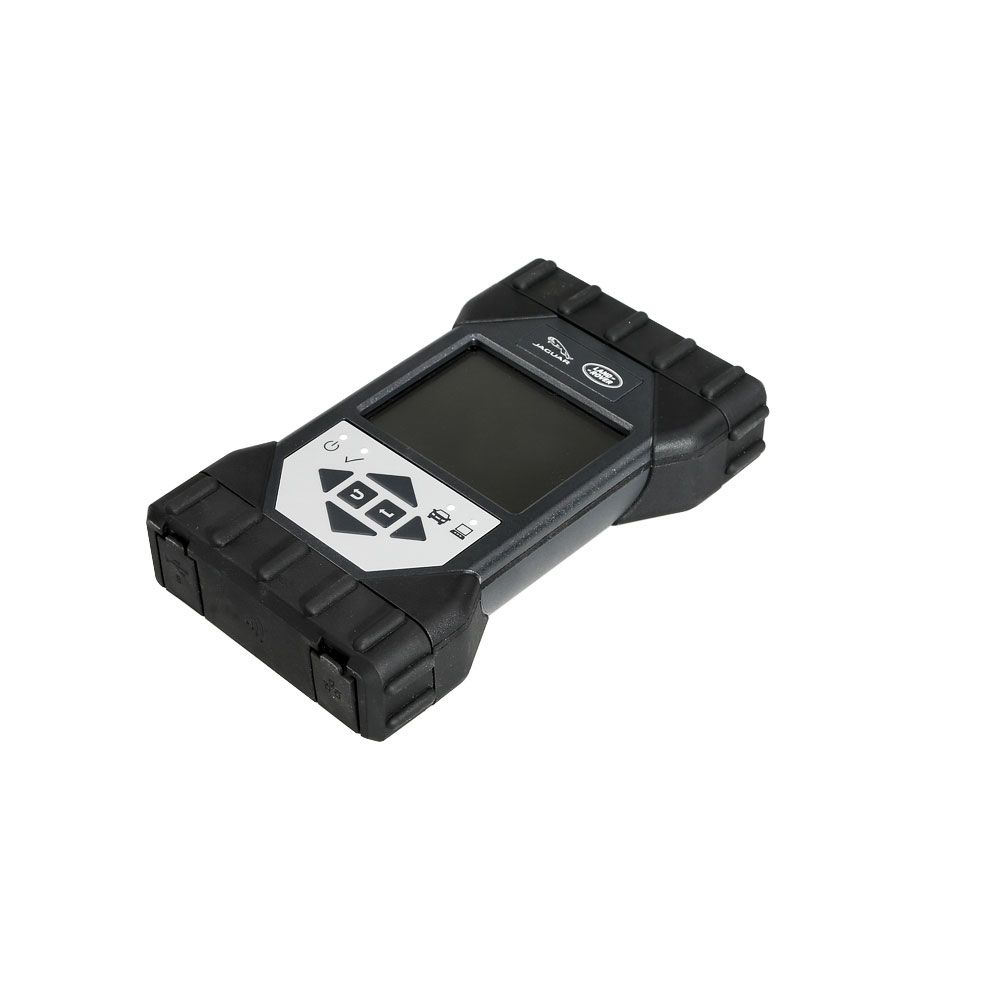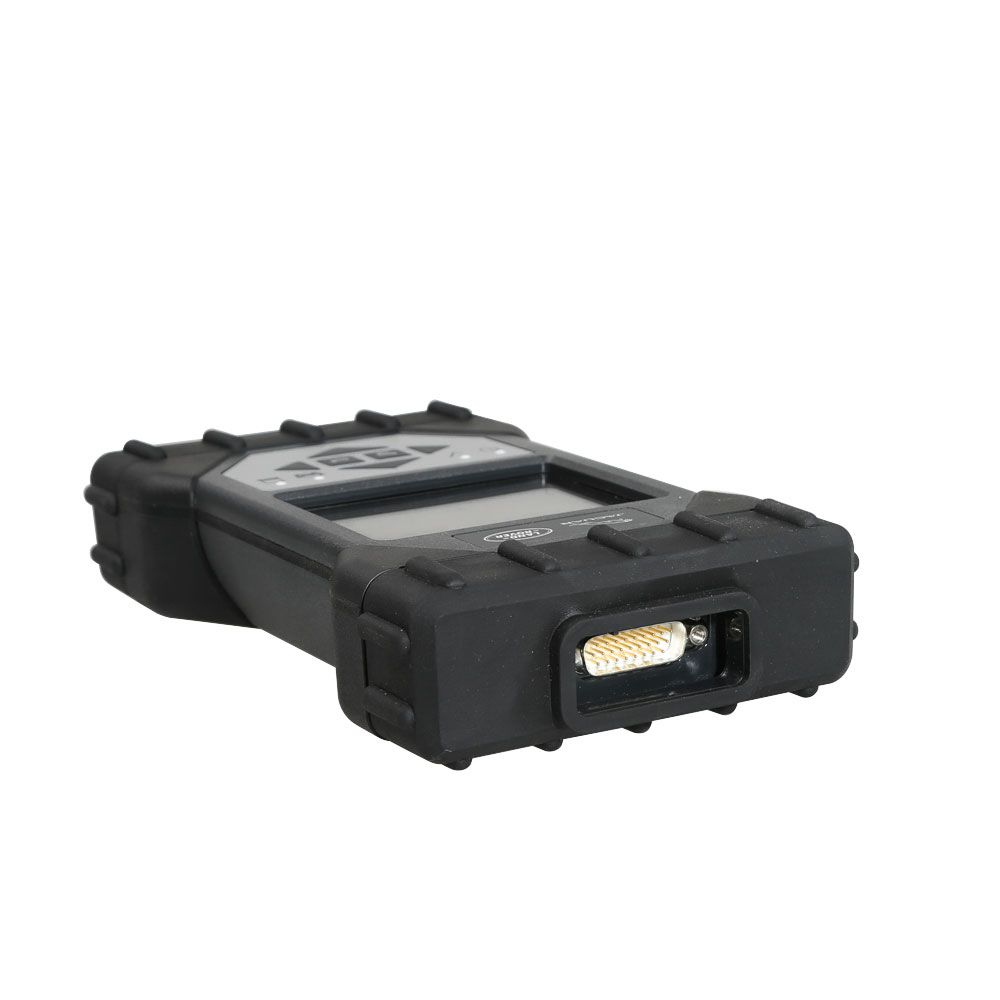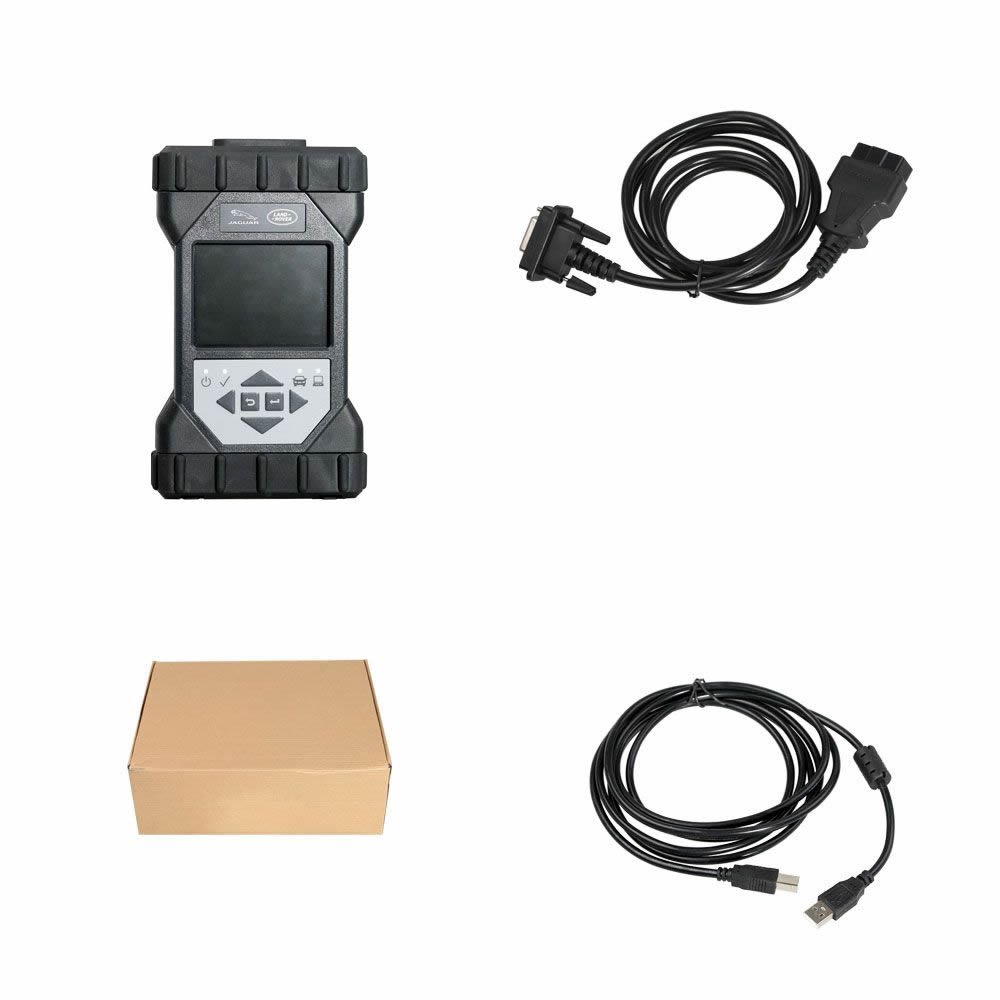 Related Accessories/Similar Items
Description
JLR DoIP VCI Pathfinder Interface for Jaguar Land Rover

Original JLR DoIP VCI Description:

The new JLR approved DOIP VCI is the only unit that will be compatible with Pathfinder and all JLR vehicles with the new vehicle architectures (from the Range Rover/Range Rover Sport (L405/L494) 17MY onwards) Jaguar S-Type Jaguar F-Pace 17MY onwards or allow the enhanced diagnostics that Pathfinder will offer the retailer.


Original JLR DoIP VCI Functions:
Work with all Jaguar & Land Rover models after 2005 year.
Work with the models after 2017, support Pathfinder software application
Work with the models before 2016, support SDD software.
Support all of the SDD's diagnostic & programming protocol.
Support all of the Pathfinder's diagnostic & programming protocol
Support Pathfinder activation service offline.
Support WIFI connection
Support VBF file edit
Support EXML file edit
Support SDD engineering software application
Support Pathfinder engineering software application
Support online programming, coding & key programming
SDD software can update to the newest version in the assistance of manufactures' engineer, and perform online programming.
Pathfinder can update to the newest version in the assistance of manufactures' engineer, and perform online programming.
Can replace JLR VCI box
Can replace JLR DoIP VCI box


Original JLR VCI Product Overview:
Jaguar Land Rover Approved device
Replacement for JLR SDD VCI's
Covers CAN, MultiCAN, ISO9141 and SCP Vehicle Networks
Suitable for Legacy, Current and Future Vehicles
2m USB Cable as standard included
Easy to update for J2534 new functionality updatesThe JLR VCI connects directly to the vehicle OBDII (Diagnostic) connector, it then connects to the laptop via a USB cable for use with SDD. Once the J2534 DLL files are loaded, this product will allow normal operation with JLR SDD Diagnostic Tool. All communication is possible on with this device.

How does the Original JLR DoIP VCI get updated for future Software Updates?

Periodically JLR will release updates to its products' drivers and software. These updates are necessary to either release further device functionality or to resolve field issues.
The updating of the drivers and software is handled by the diagnostic test application which will install the updates on request.
If problems are experienced during device use, always make sure that the latest device software and drivers have been installed.

Original JLR DoIP VCI Vehicle Coverage:

The JLR VCI is suitable for use with all JLR vehicle models with the following exceptions:
Flash programming of Engine Control Modules (ECMs) on XJS and pre-2003 XJ and XK models (AJ16, AJ26, AJ27 engines).
Simultaneous logging of ECM and TCM datalogger signals on 2006my Range Rover.

In addition to the 17MY vehicle line applications, the DOIP VCI will be capable of interfacing with 14-16MY Multi-CAN architecture vehicle lines on the Pathfinder diagnostic system.
Software Name
Vehicle Name
Model
Years
Support System Function
SDD2
Land Rover
L326
2015~2016
All
L319
2015~2016
All
L320
2015~2016
All
L322
2015~2016
All
L359
2015~2016
All
L405
2015~2016
All
L494
2015~2016
All
L538
2015~2016
All
L550
2015~2016
All
Jaguar
X100
2015~2016
All
X150
2015~2016
All
X152
2015~2016
All
X202
2015~2016
All
X250
2015~2016
All
X350
2015~2016
All
X351
2015~2016
All
X400
2015~2016
All
Pathfinder
Land Rover
L405
2017~latest
All
L494
2017~latest
All
L462
2017~latest
All
Jaguar
X152
2017~latest
All
X761
2017~latest
All
X760
2017~latest
All
X260
2017~latest
All
Original JLR DoIP VCI FAQs:
Q 1:Must I have the JLR online dealer account to use this tool?
A 1:Yes
Q 2:Which laptop do you recommend to work with JLR DoIP VCI Pathfinder Tool?
A 2:No particular laptop, the more higher configuration the more better.
Q 3:There are two software in the HDD?
A 3:(note:there is no software HDD in this package, if you need, the software HDD can buy additional)Yes,Pathfinder software for JLR vehicle after MY2018 ,JLR SDD software for MY2014-2018.
JLR DoIP VCI Diagnostic Tool Package List:
1pc x JLR DoIP VCI Main Unit
1pc x USB Cable
1pc x OBD Cable
Reviews

71
#1 Moti Beny
Aug 9, 2018

Fast delivery, good package, good price. Hope everything works as it should. this Original WiFi JLR DoIP VCI Pathfinder Interface for Jaguar Land rover is good quality, working very well
#1 Ihar Bayarovich
Apr 9, 2019

The best seller here on the site there are unrivaled fast and reliable this Original WiFi JLR DoIP VCI Pathfinder Interface for Jaguar Land rover is good quality, working very well
#1 Jaime Oswaldo Chavarria Murillo
Apr 9, 2019

Very good… Super fast this Original WiFi JLR DoIP VCI Pathfinder Interface for Jaguar Land rover is good quality, working very well
#1 Lorgio Penarrieta
Nov 9, 2018

Everything came in time, packed well. this Original WiFi JLR DoIP VCI Pathfinder Interface for Jaguar Land rover is good quality, working very well
#1 Edilson Torre
Sep 9, 2018

All the best, very fast! Thank you! this Original WiFi JLR DoIP VCI Pathfinder Interface for Jaguar Land rover is good quality, working very well
#1 Usewassirmwef Usewassirmwef
Feb 9, 2019

Everything's okay. this Original WiFi JLR DoIP VCI Pathfinder Interface for Jaguar Land rover is good quality, working very well
#1 Dylan Jenkins
Dec 9, 2018

All on time .. I recommend the seller 5 of 5 this Original WiFi JLR DoIP VCI Pathfinder Interface for Jaguar Land rover is good quality, working very well
#1 Abrahem Alderbash
Jul 9, 2018

A professional approach, I recommend the seller this Original WiFi JLR DoIP VCI Pathfinder Interface for Jaguar Land rover is good quality, working very well
#1 tartane jean-claude
Jul 9, 2018

All as in the description. this Original WiFi JLR DoIP VCI Pathfinder Interface for Jaguar Land rover is good quality, working very well
#1 Kory Anderson
Sep 9, 2018

Everything ok this Original WiFi JLR DoIP VCI Pathfinder Interface for Jaguar Land rover is good quality, working very well
Previous: VXSCAN OBD Version Lexia3 PP2000 Diagbox V7.83 Firmware 921815C Lexia 3 OBDII Diagnostic Tool
Next: 2019 Super DSP3+ OBD Tool DSPIII Odometer Correction Tool Support MQB Platform Model DSP3 KM Tool Work for 2010-2019 Years Models