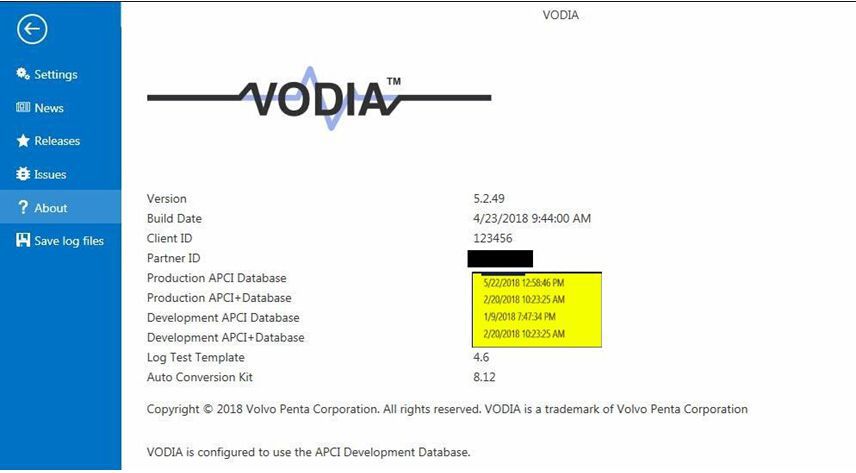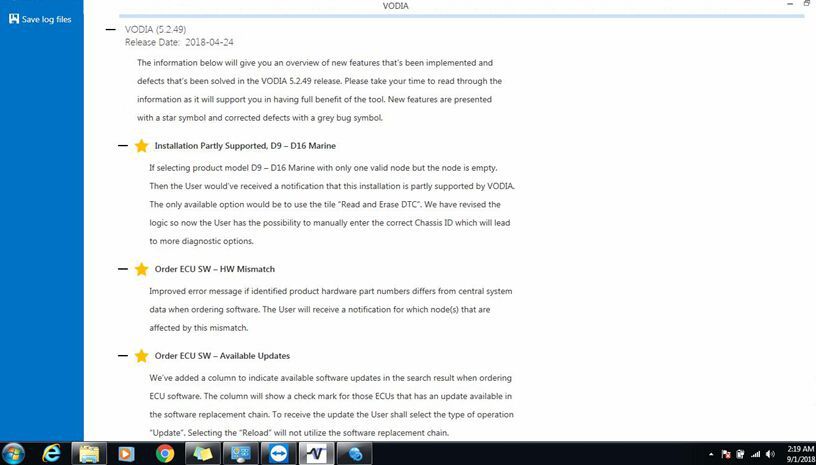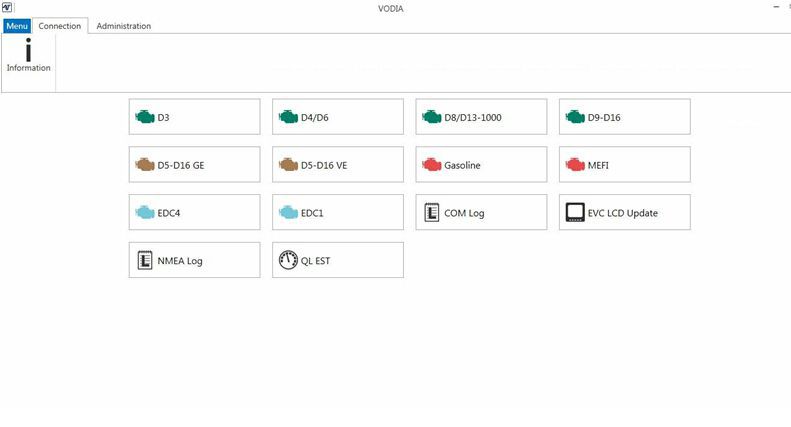 Description
Volvo Vodia Penta VODIA 5.2.50 Last Version
It version 5.2.50 for 08.2018 software
Update for apci os last one for 08/2019
And for apci+06/2018
Type of Catalogue: Diagnostic Software
Brand: Volvo, Penta, Yamaha
Region: Worldwide
Languages: EN
OS: Win7,Win10
Diagnosis and repair of marine
engine
s VOLVO carried out with the use of hardware and software VolvoTA VODIA, original repair information database, the original special tools, accessories and system accessories.
Diagnostic tool VOLVO PENTA VODIA can provide a high level of professional diagnostics, repair and maintenance of marine
engine
s Volvo.
+Support All Model And All Verison (Verison2-Version3-Verison4)
+Support Windows 7-Windows 8- and Windows 10
+Parameter programming
+ ECU programming
++etc.
A notice:
The product only for one PC lstalatioin
Online installation and activation (Teamviewer or todesk)
Reviews

14
#1 yvon giroux
May 9, 2021

Okay okay thanks
#1 felipe acosta
Apr 9, 2021

OK. Now working very good
#1 Dave Capps
Jul 9, 2021

Perfect. Communication at all times. Very fast sent
#1 tyijwwzgb tyijwwzgb
May 9, 2021

the best!!!!!!!!!!
#1 thierry masuyer
May 9, 2021

nice man, fast installatin. Would buy here again.
#1 Edgar Heining
Apr 9, 2021

Great Service, Checked everything works. I recommend.
#1 alkararek alkararek
Mar 9, 2021

fast installation, working very well
#1 Kyosti Rusanen
Mar 9, 2021

Thanks
#1 Dima Baturin
May 9, 2021

Very good product
#1 Gerardo Michalowitz
Mar 9, 2021

Great Service and reliable
Previous: Diagbox V7.83 Software For Lexia-3 PP2000 Diagnostic Tool For Peugeot Citroen