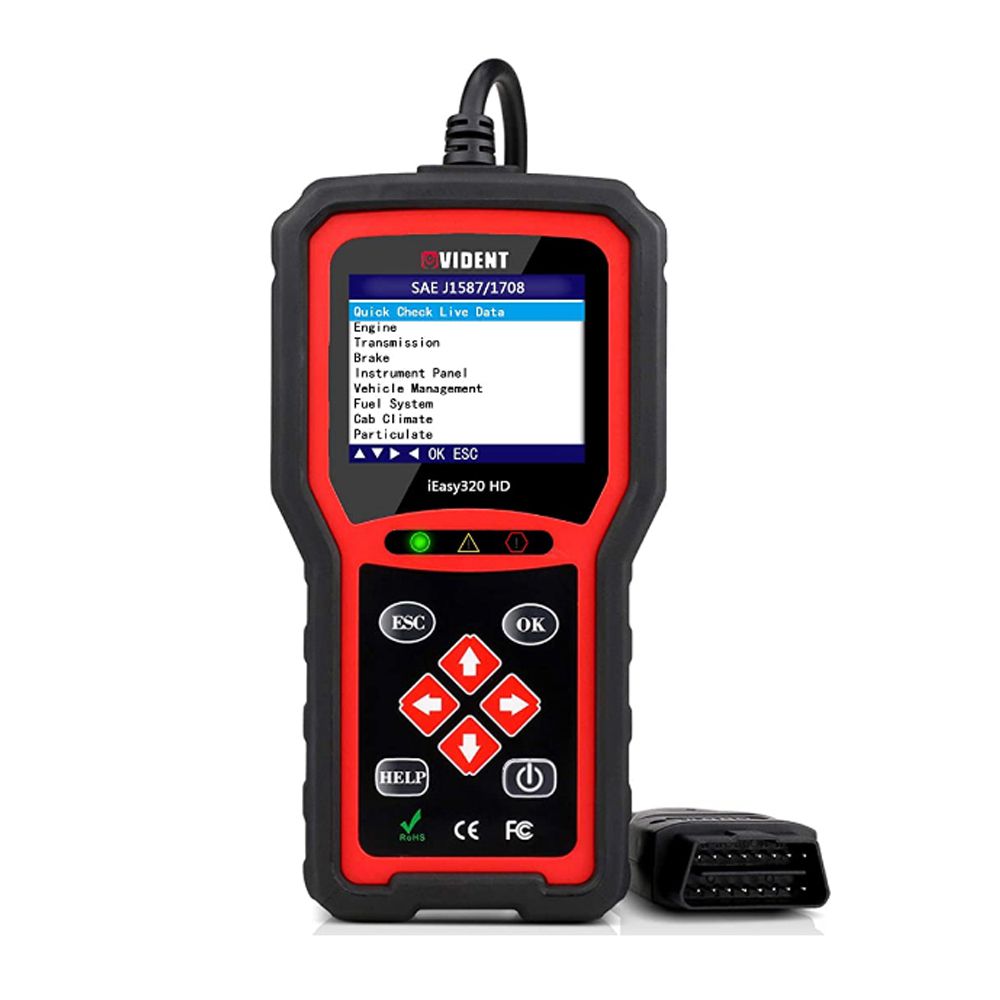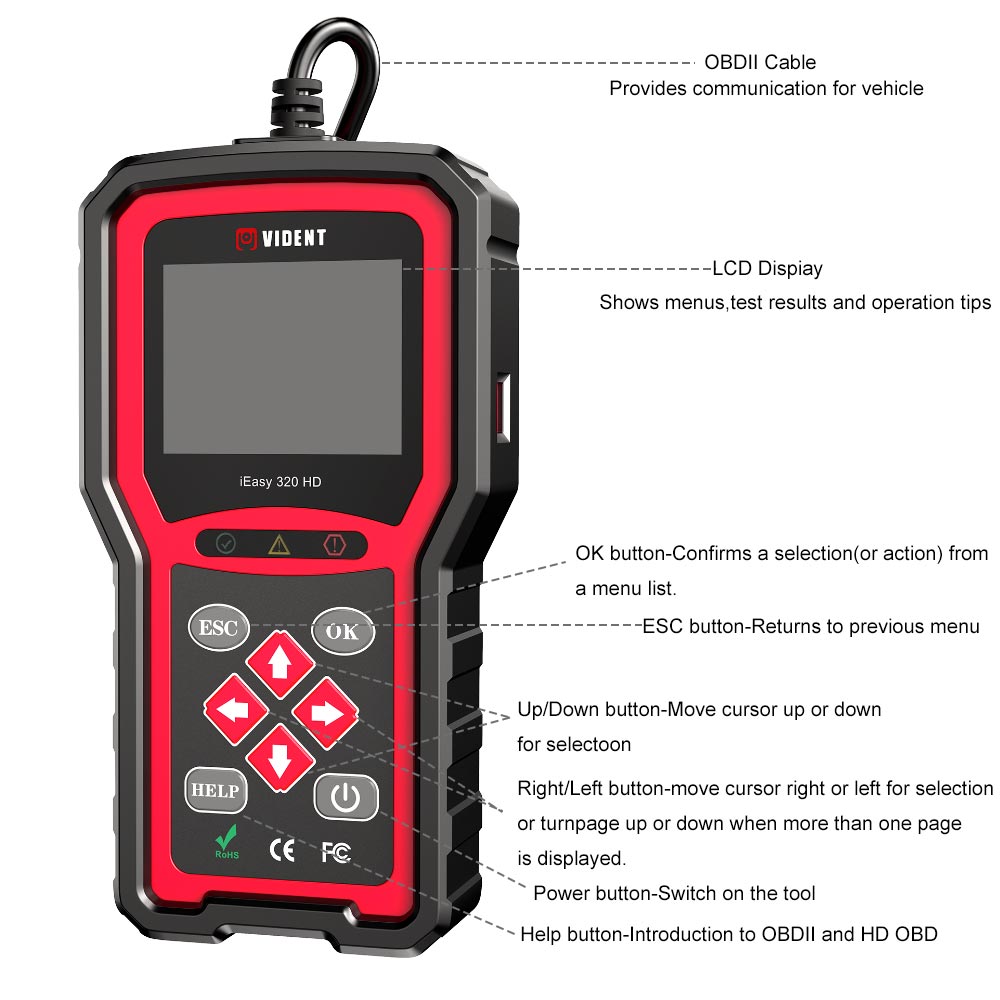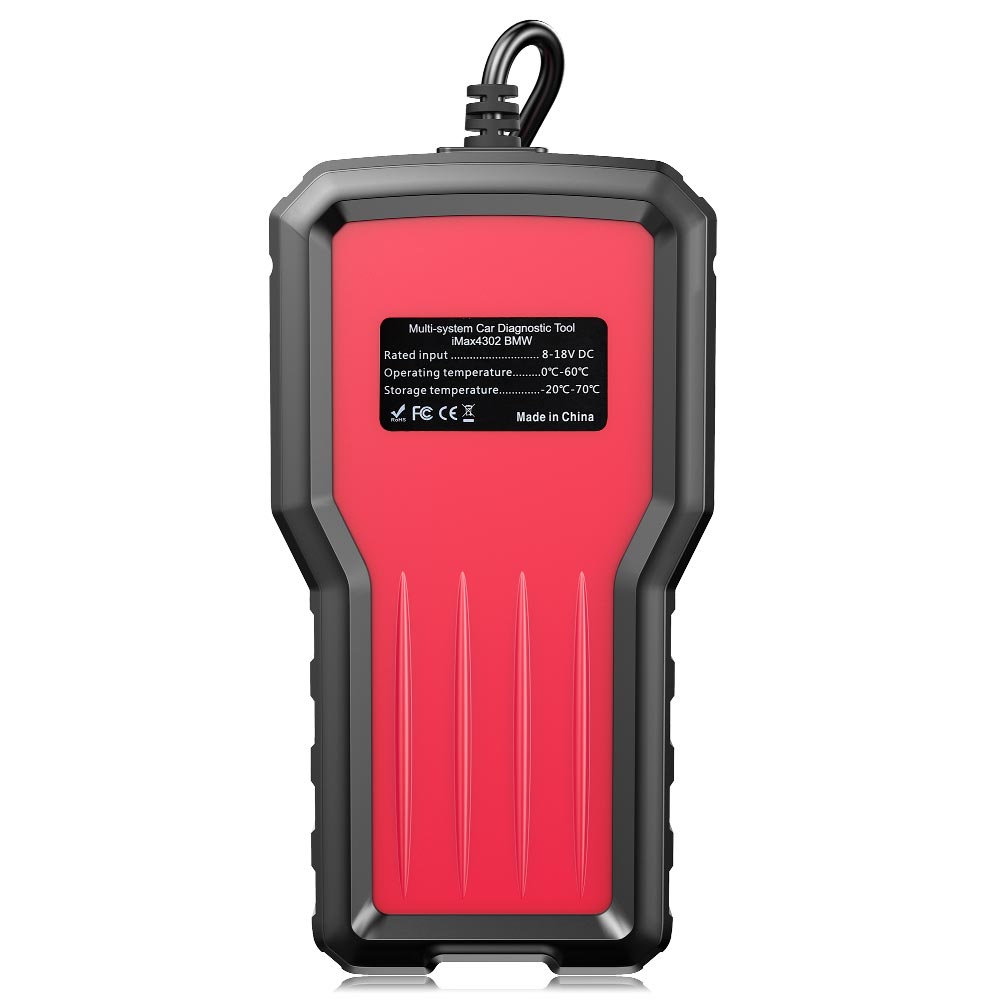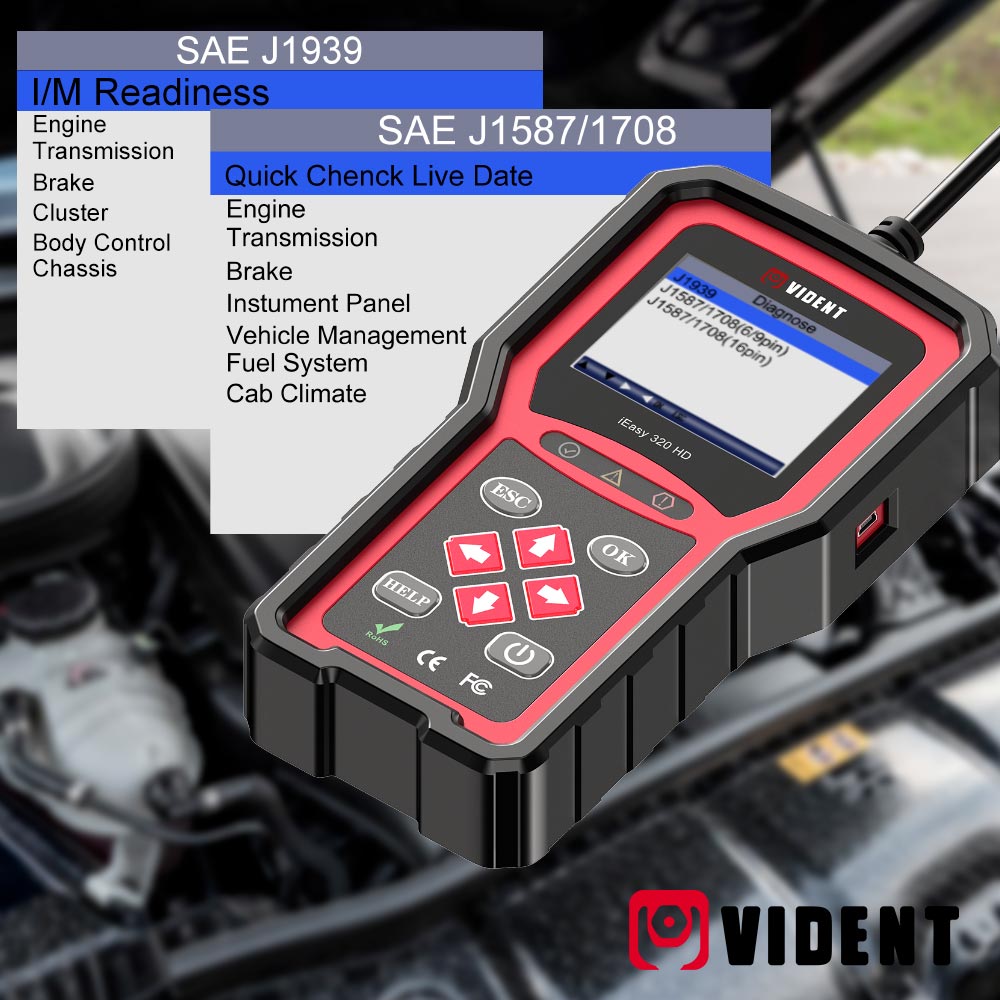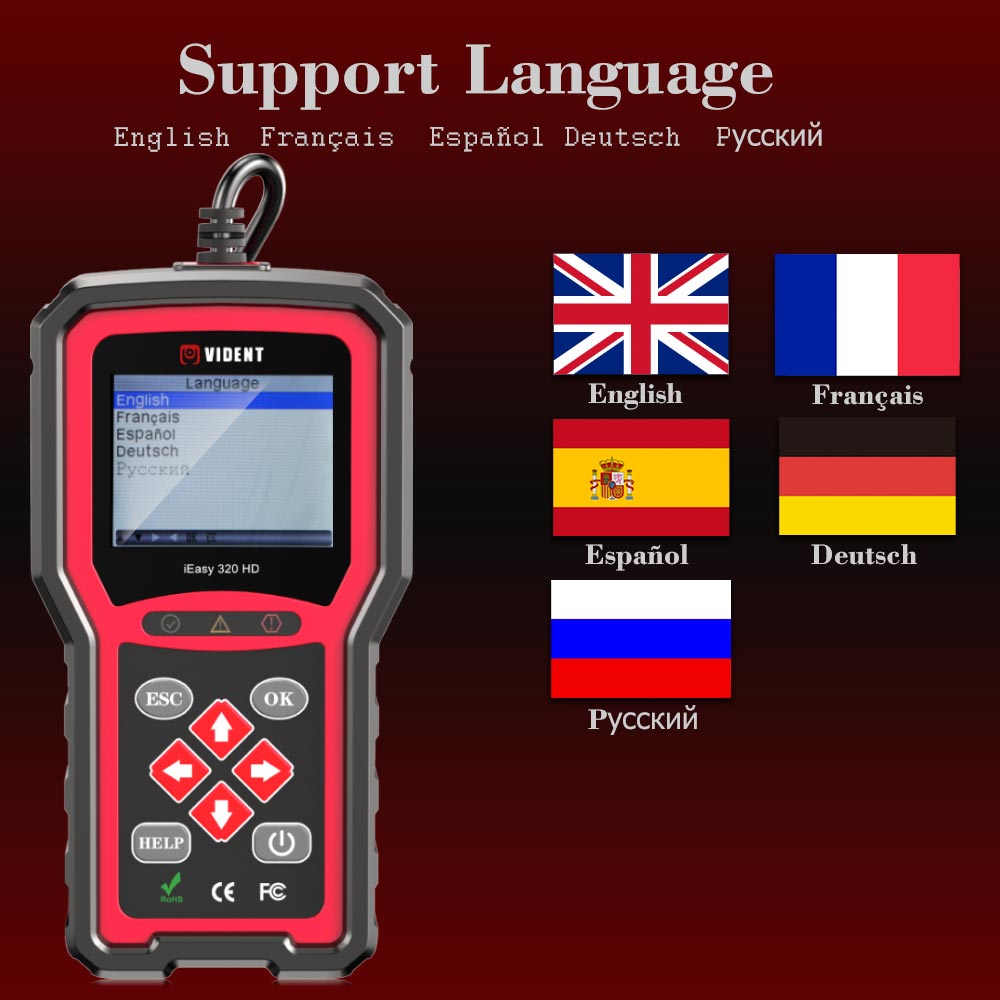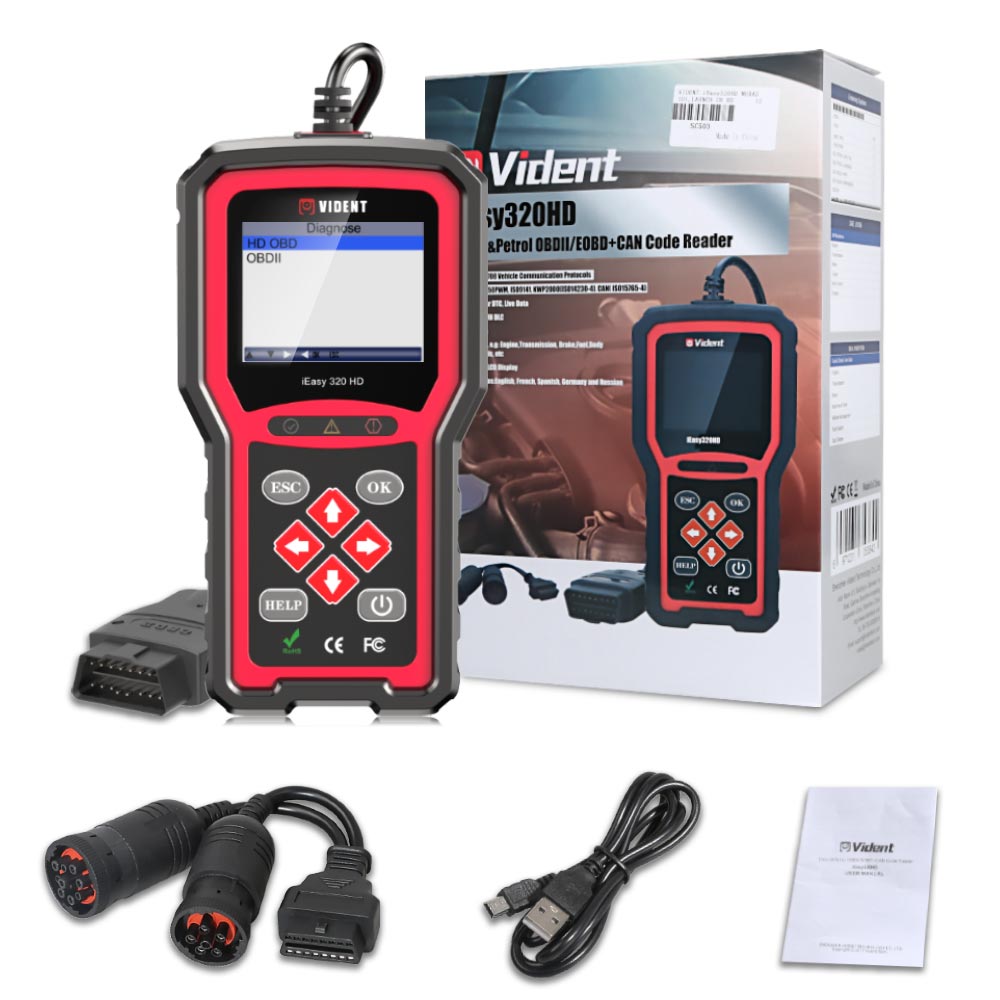 Description
Vident iEasy320HD Diesel Truck Diagnostic Tool OBD2 Scanner Automotive Code Reader Trucks Cars OBD2 Diagnostic Tool
iEasy320HD is specially developed for heavy-duty vehicles(Diesel) and passenger cars(Gasoline or Petrol), which enables users to read DTCs, clear DTCs and view the Data Stream with a live color graphing.
It covers a wide range of vehicles since it offers multiple data bus protocols, such as J1587, J1939, J1850VPW, J1850PWM, ISO9141, KWP2000(ISO14230-4) and CAN(Control Area Network ISO15765-4)
Vident iEasy320 Highlights:
Supported Protocols:
J1939, J1587/1708, J1850VPW, J1850PWM, ISO9141, KWP2000(ISO14230-4) and CAN(Control Area Network ISO15765-4) Vehicle Communication Protocols
Display with 2.8" TFT panel
Lifetime free upgrade online
Support 5 Languages:
English, French, Spanish, Germany and Russian
Vident iEasy320 Features:
Support all the 10
OBDII
test modes, enhanced Mode 6 functions—Non-continuous Monitored Systems test results.
Multi-systems, e.g:
engine
, Transmission, Brake, Fuel, Body Control, Chassis, etc
I/M Readiness: Red-Yellow-Green LEDs and build-in speaker indicate emissions monitor status. They can also help catch intermittent problems or confirm repairs during a drive cycle.
Graph live data on-screen
Retrieve protocol, VIN, Cal ID and CVN identifiers from ECU (dependent on vehicle support)
Vehicle Coverage:
All gas car and diesel truck for OBD
Code Reader
Vident iEasy320HD Connection Steps:
1.Turn the ignition off.
.Locate the heavy-duty vehicle's Data Link Connector (DLC).
3.Select the desired diagnostic adaptor according to your vehicle's DLC. Plug one end of 6pin and 9pin DLC diagnostic adaptor into the included OBDII 16pin connector, and connect the other end to the heavy-duty vehicle's DLC.
4.Turn the ignition on.
engine
can be off or running.
5.After finishing, the system will enter the main menu interface, as shown in Figure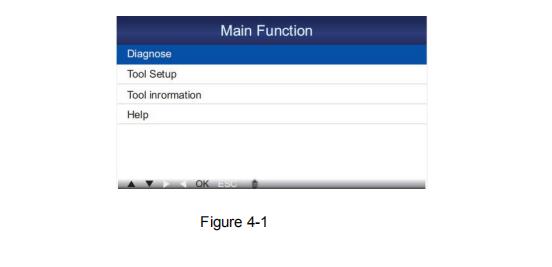 Note : Don't connect or disconnect any test equipment with ignition on or
engine
running.
Vident iEasy320HD Diagnose Funtion Display :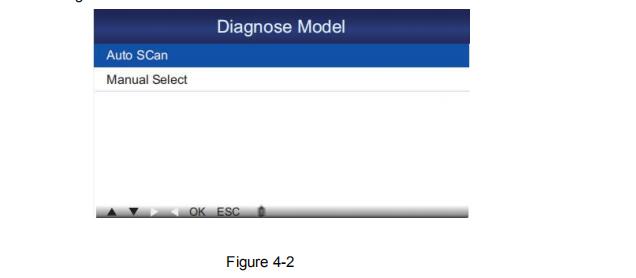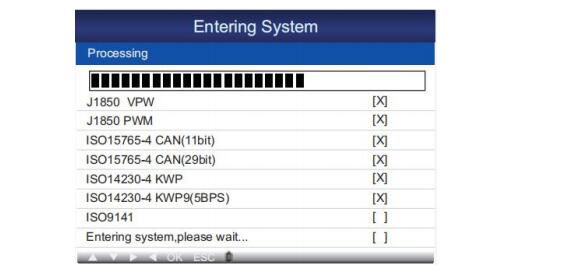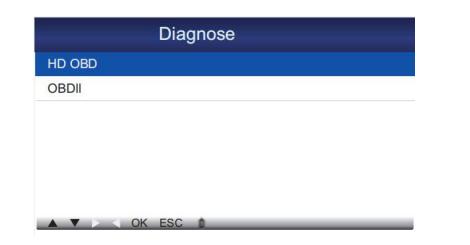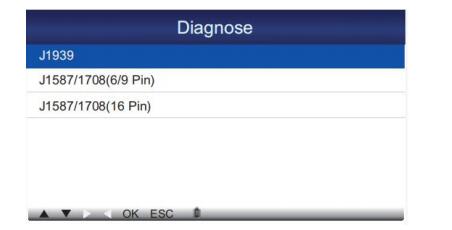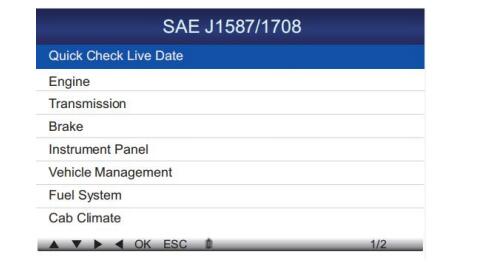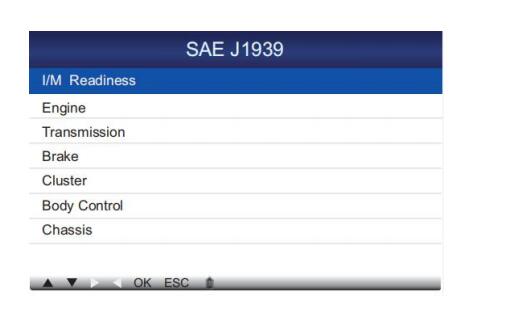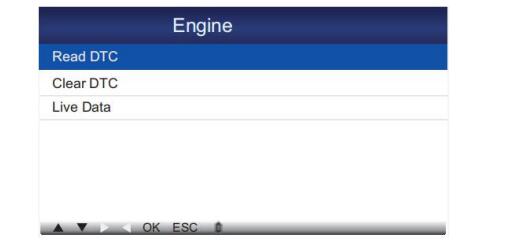 Read DTC
Clear DTC - Follow the on-screen instructions to check the possible cause. Press [ESC] to exit and return to the previous screen.
Note:After clearing, you should retrieve trouble codes once more or turn ignition on and retrieve codes again. If there are still some trouble codes in the system, please troubleshoot the code using a factory diagnosis guide, then clear the code and recheck.
Live Data
View All Items
View All Items
View Graphic Items
Vident iEasy320HD Languages Display: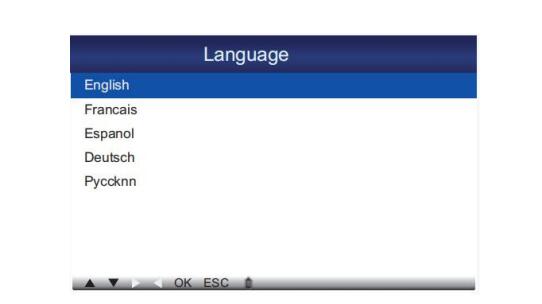 Outline of iEasy320HD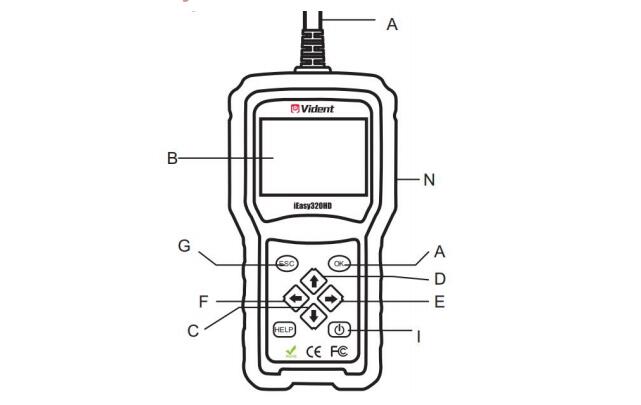 A OBDII Cable- provides communication for vehicle DLC.
B LCD Display - shows menus, test results and operation tips.
C D Up/Down button -moves cursor up or down for selection.
E F Right/Left button- moves cursor right or left for selection; Or turn page up or down when more than one page is displayed.
G ESC button - cancels an action and returns to previous screen or level.
H OK button - confirms an action or movement and moves to next level.
I Power button - switches on the tool.
Technical Specifications
Operating Temperature: 0 to 60°C (32 to 140°F)
Storage Temperature: -20 to 70°C (-4 to 158°F)
Power: 8 to 18 V provided via vehicle
Weight: 380g
Package includes:
1pc x Vident iEasy320HD Code Reader
1pc x User Manual
1pc x USB cable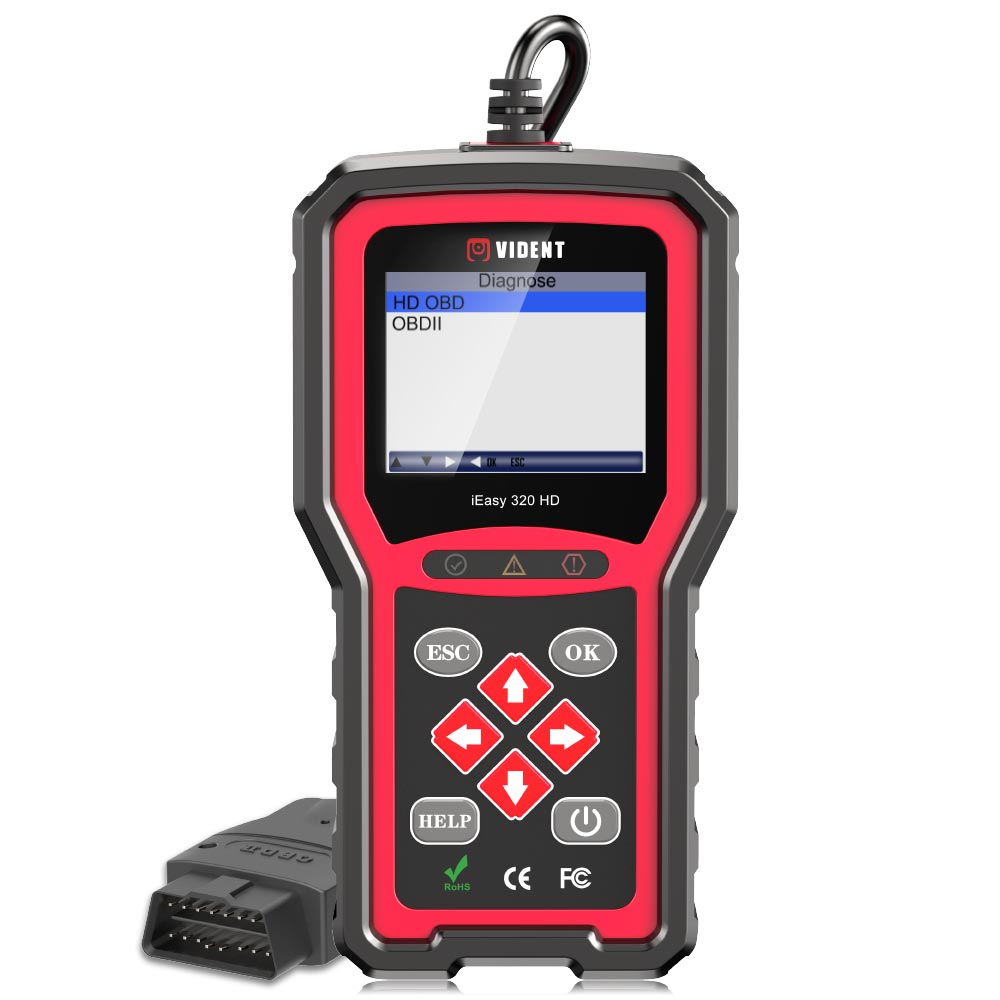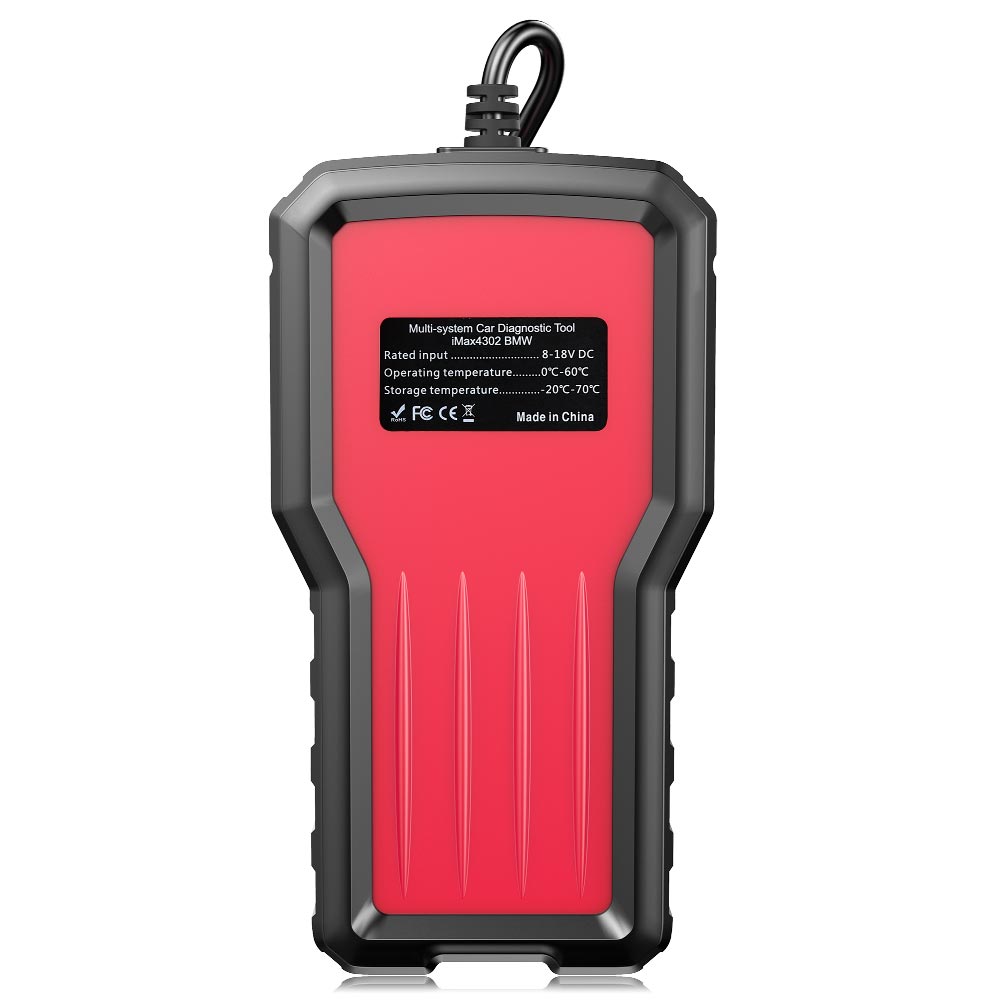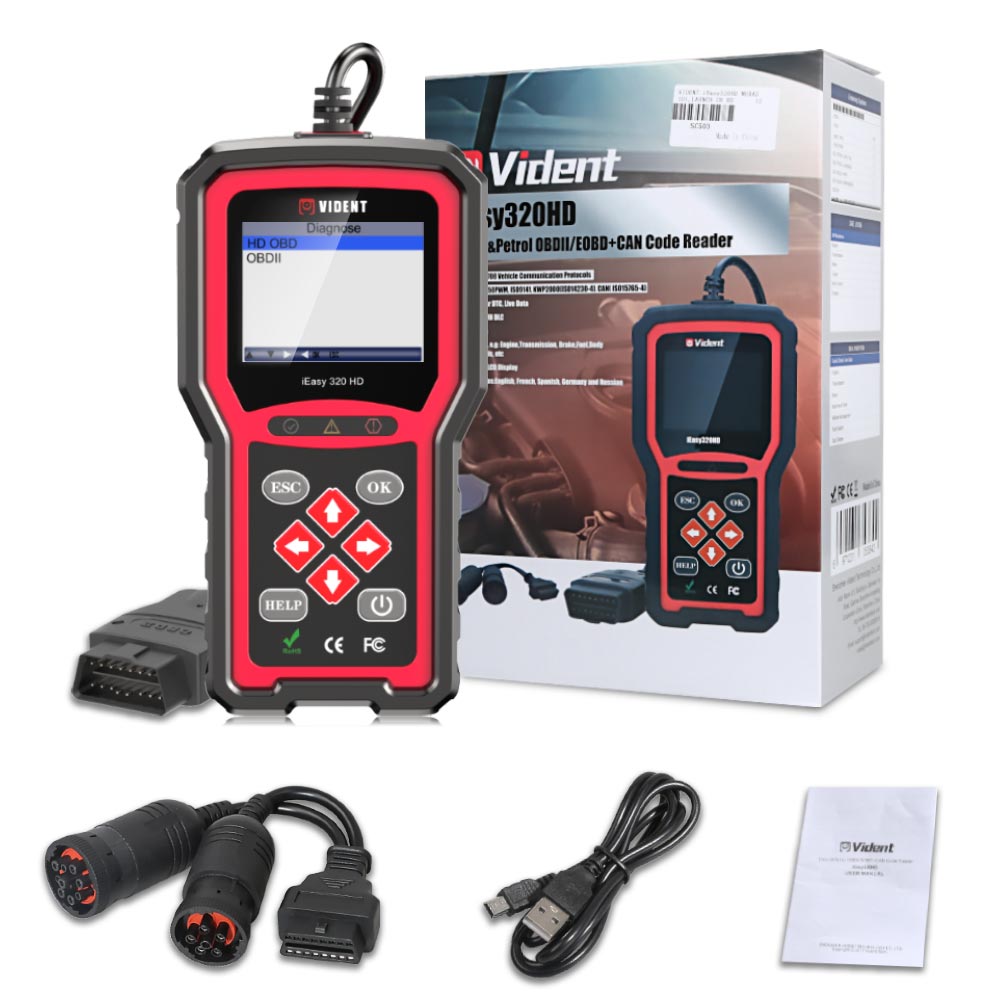 Previous: VIDENT iAuto708 Lite Professional Four System Scan Tool OBDII Scanner Car Diagnostic Tool
Next: Xhorse VVDI Smart Remote Control Key MQB Type XSMQB1EN 10pcs/lot