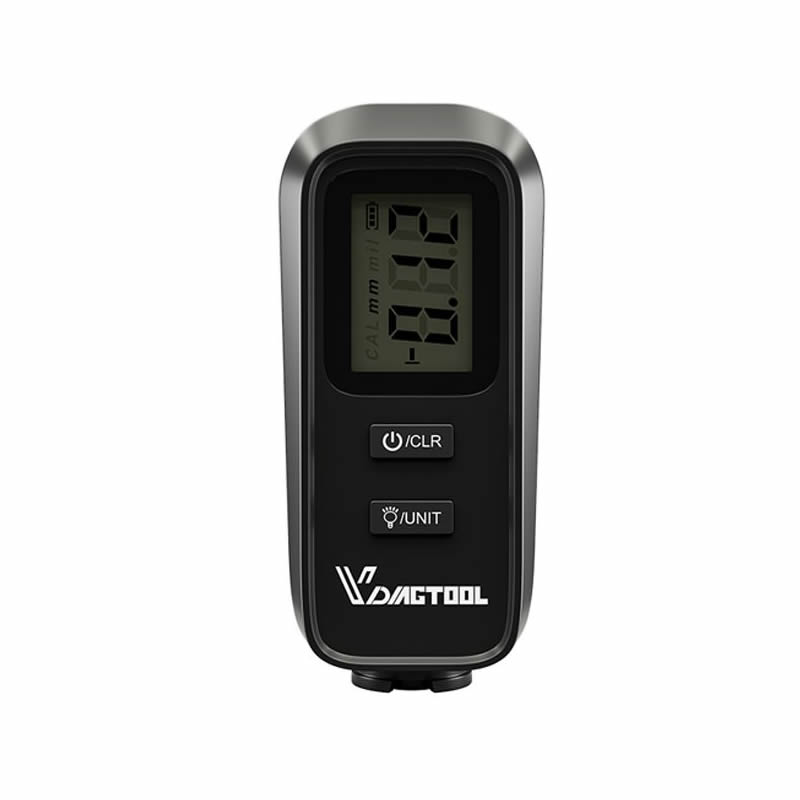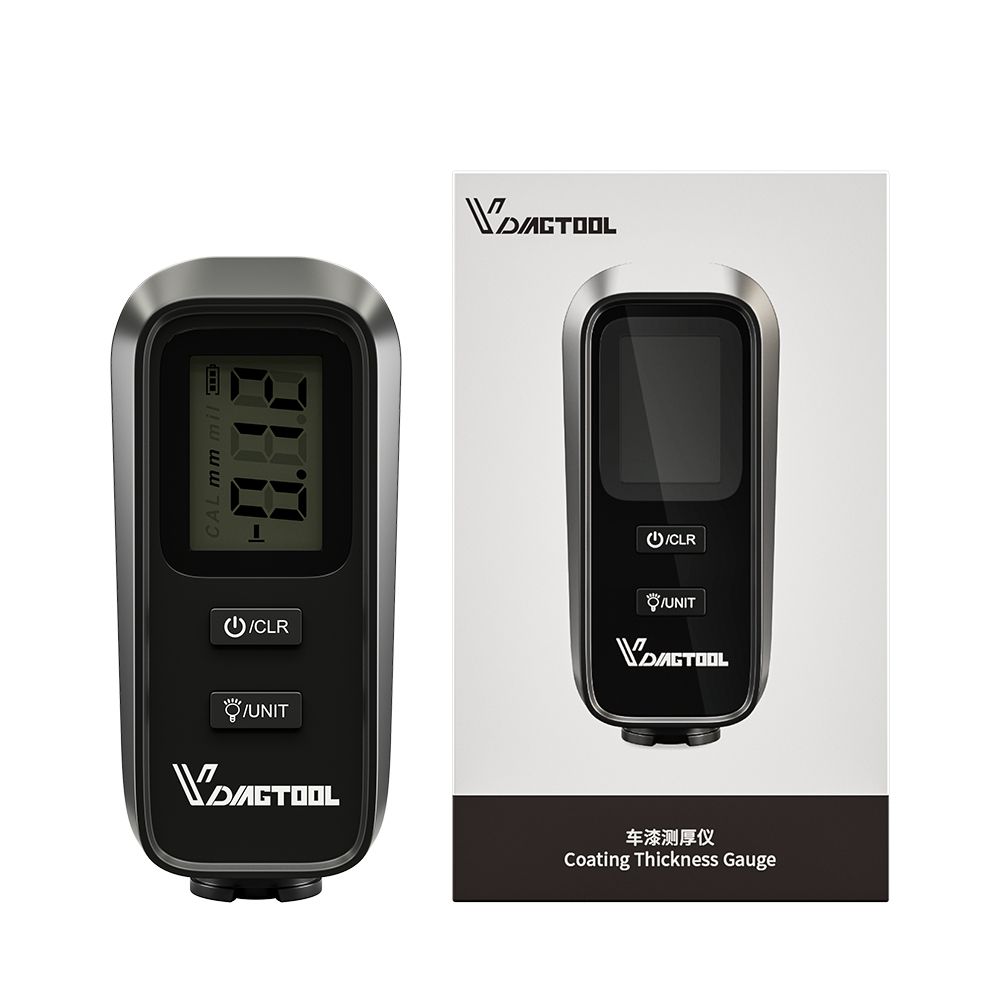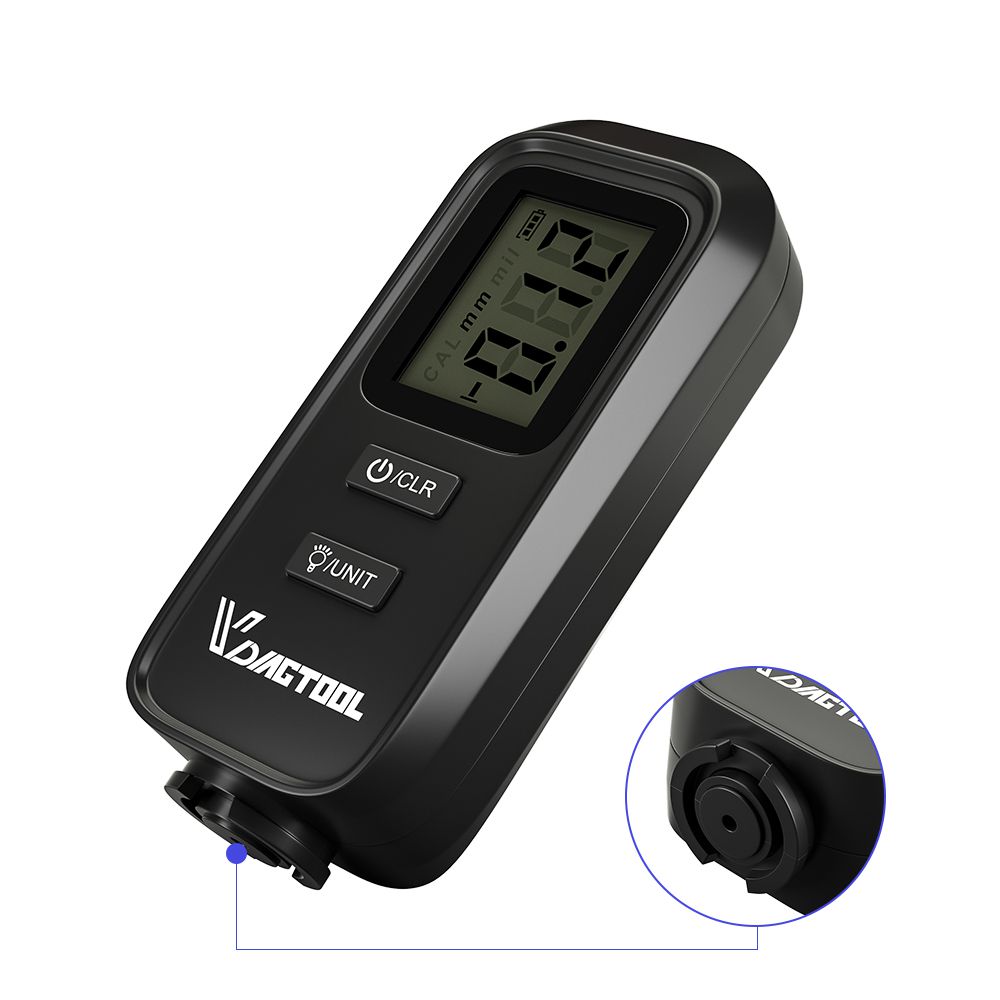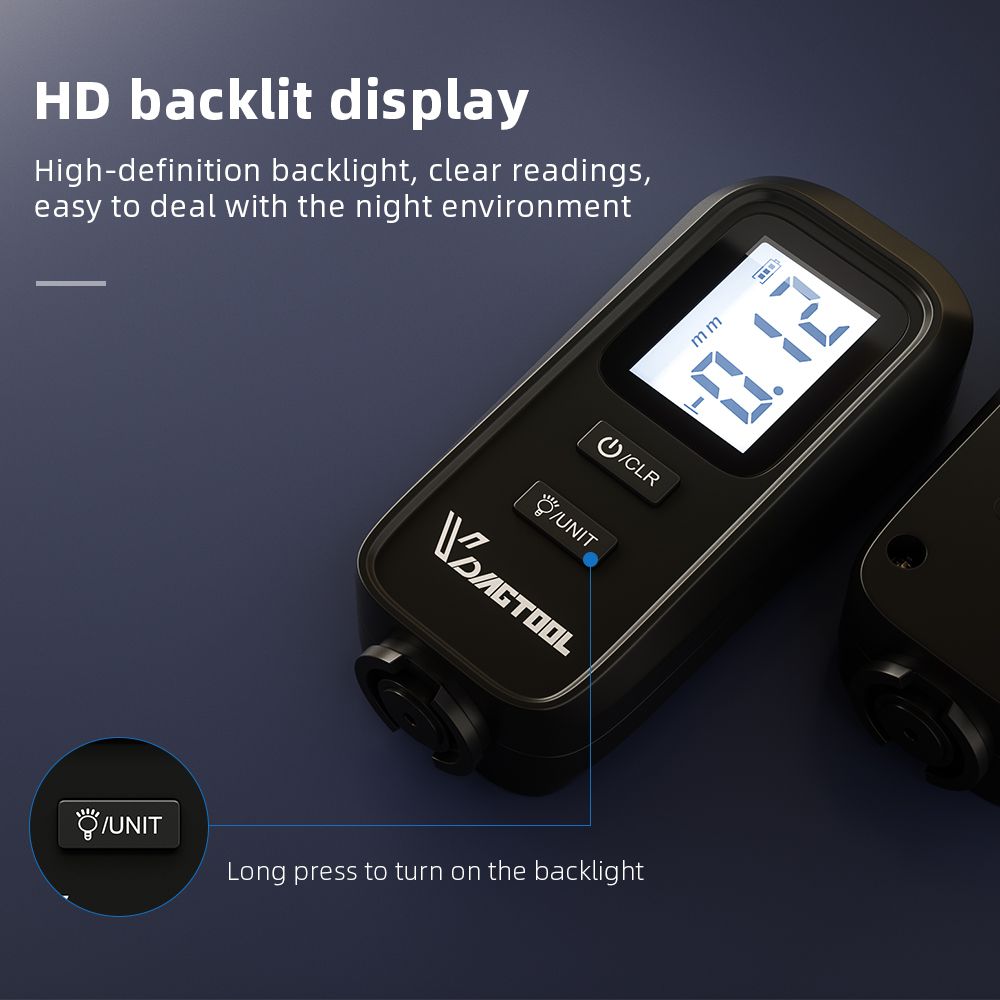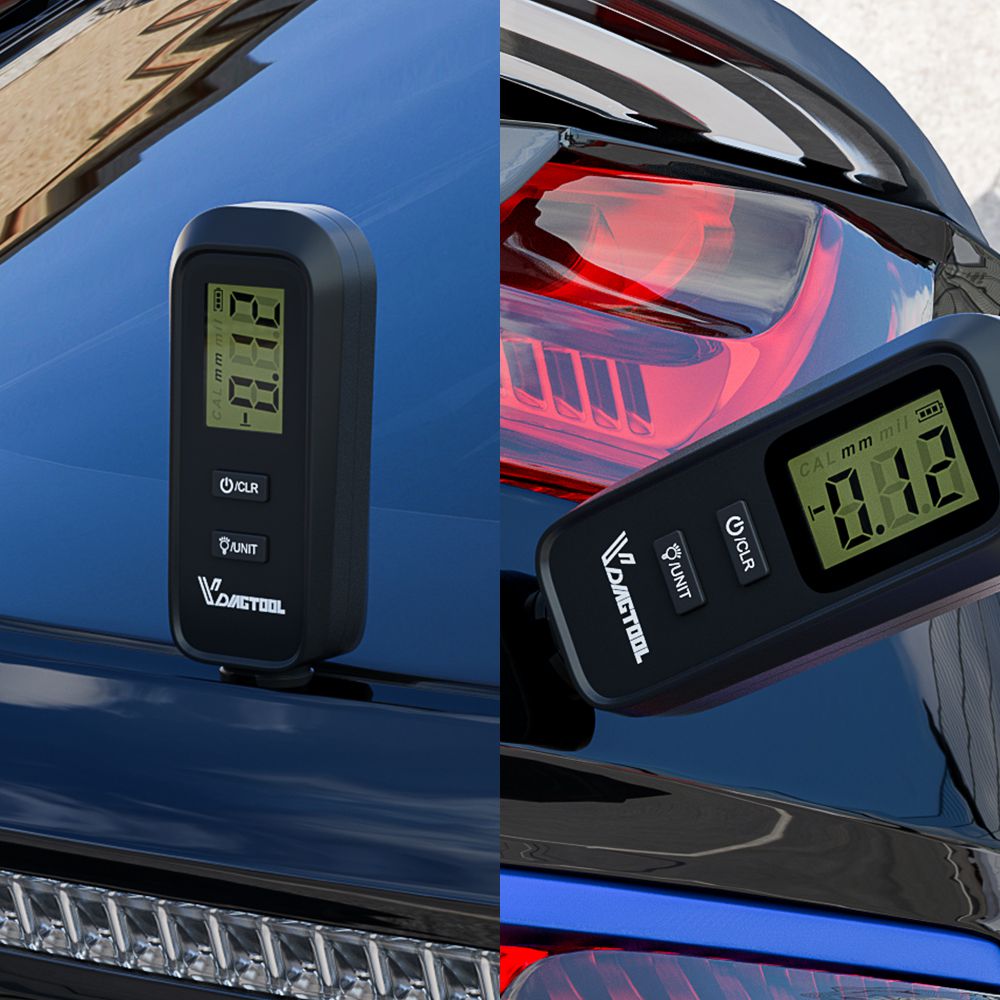 Description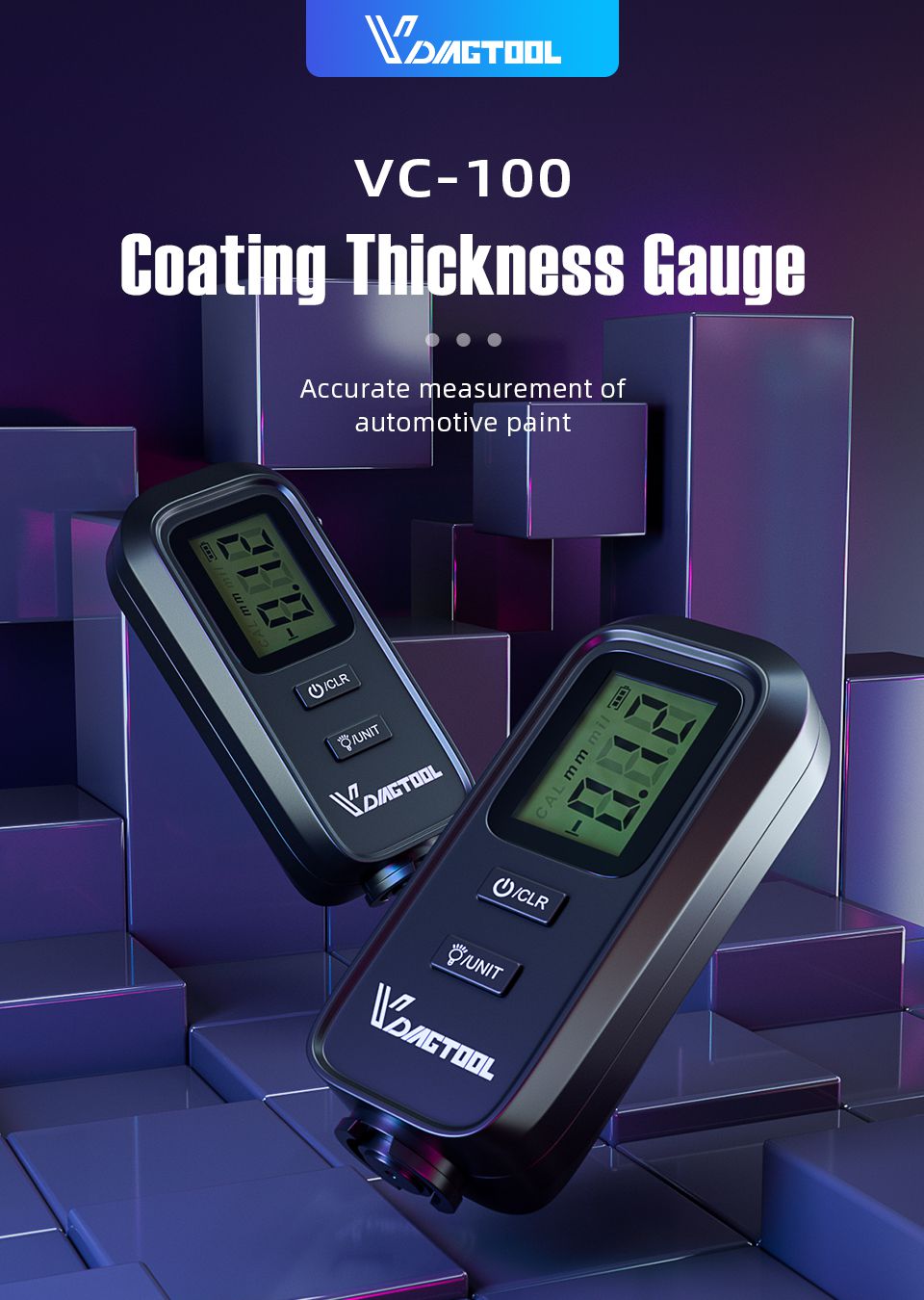 Car Paint Tester Introduction
The Car Paint Tester is a portable obd2 obdii coating thickness gauge,which can meansure the thickness of non-metallic coating(such as paint,film,etc.) On netal substrate quickly,nondestructively,and accuratly.It is mainly used to measure the thickness of the vehicle's surface paint and other coating meaurement.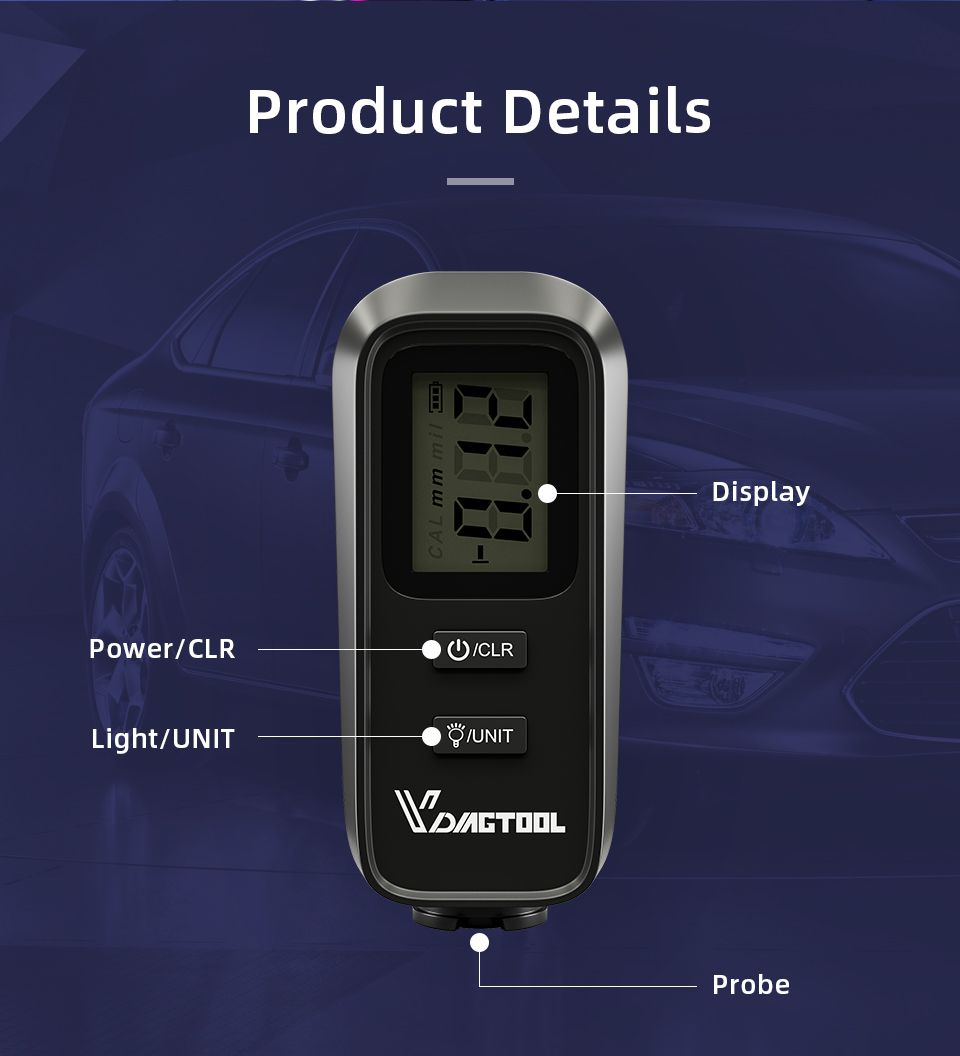 Car Paint Tester Parameters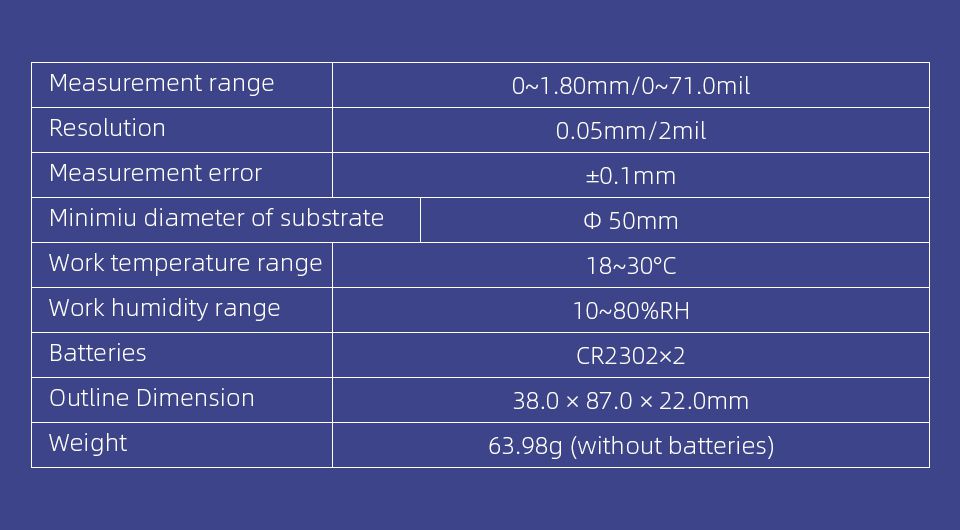 Car Paint Tester Button Functions
1.Botton"CLR":Turn on/off,clear.
2.Botton"UNIT":Unit Switch,backlight
​
Car Paint Tester Operation Instructions
1.Measurement preparation
Open battery cover and load two CR2032 button batteries(Not Includes); Pay attention to positive and negative pole.
2.Turn on/off
Leave the instrument hang in the air and press"CLR"button to turn it on,LCD full screen display,which means it enters the measurement state.Then long press"CLR"button to turn it off.
Note:Keep it away from the substrate when starting up.
3.Measurement
Press the probe onto the coated metal substrate lightly,ensure that the instrument should be perpendicular to the surface of the object that being measured.
Note:When the probe was pressed on the substrate,the LCD will display"---",then you must wait unit the measurement value displayed the LCD,then remove it from the substrate.If removing before a value is displayed,it will display the last measured value.
4.Unit selection
After start-up,short press"UNIT"button to select measurement unit mm or mil.
5.LCD backlight
After start-up,long press"UNIT"button to turn on/off the backlight.
6.Clear screen data
After start-up,press"CLR"button to clear the data displayed on LCD screen.
7.Power off automatically
The Car Paint Tester will power off automatically if two minutes no operation after start-up.And it will power off automatically as well after five minutes start-up,even when you are operating it.
Note: If The Screen Show You "OL" It Means Over Range,Can Test Range(0-1.80mm/0-71.0mil)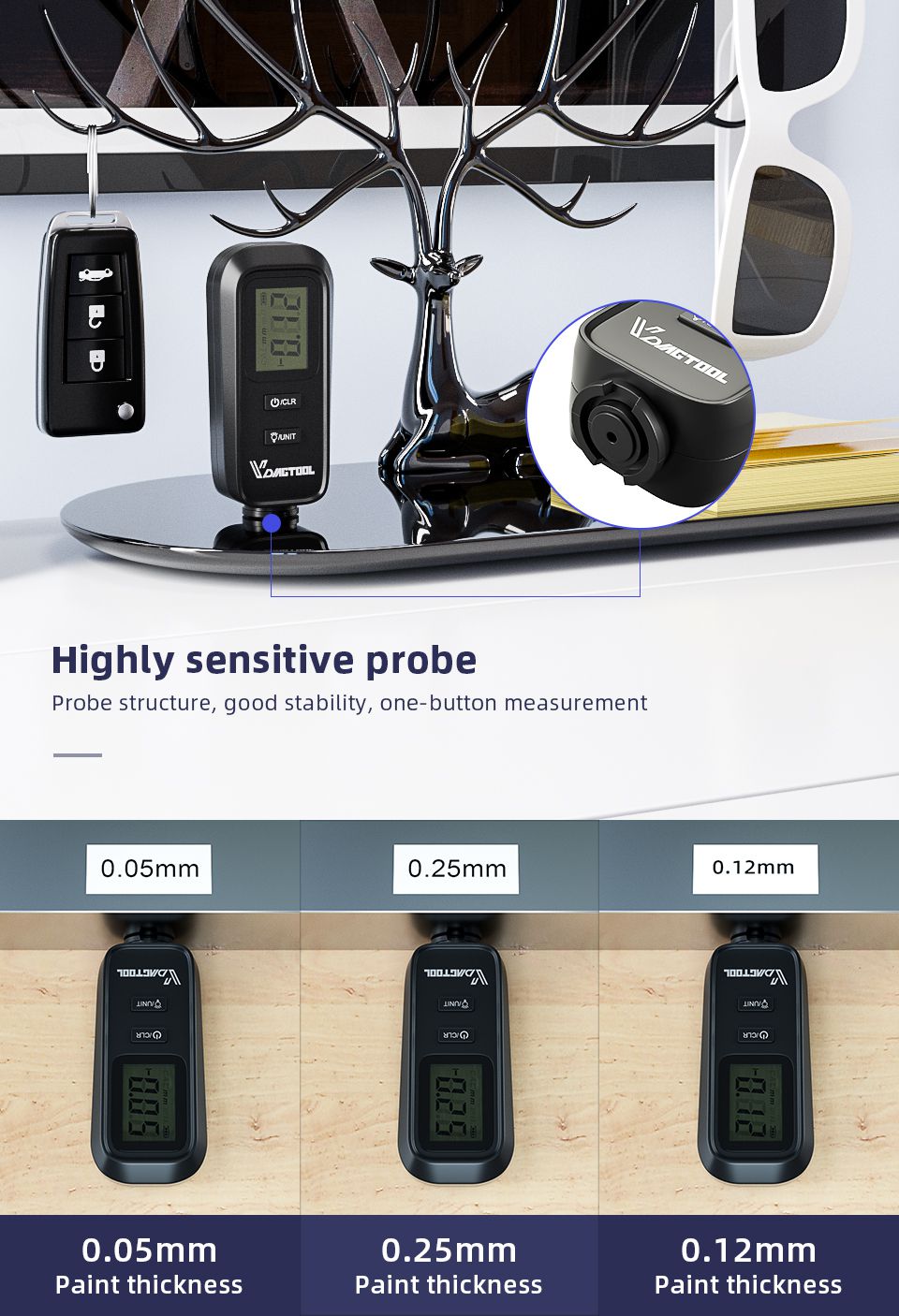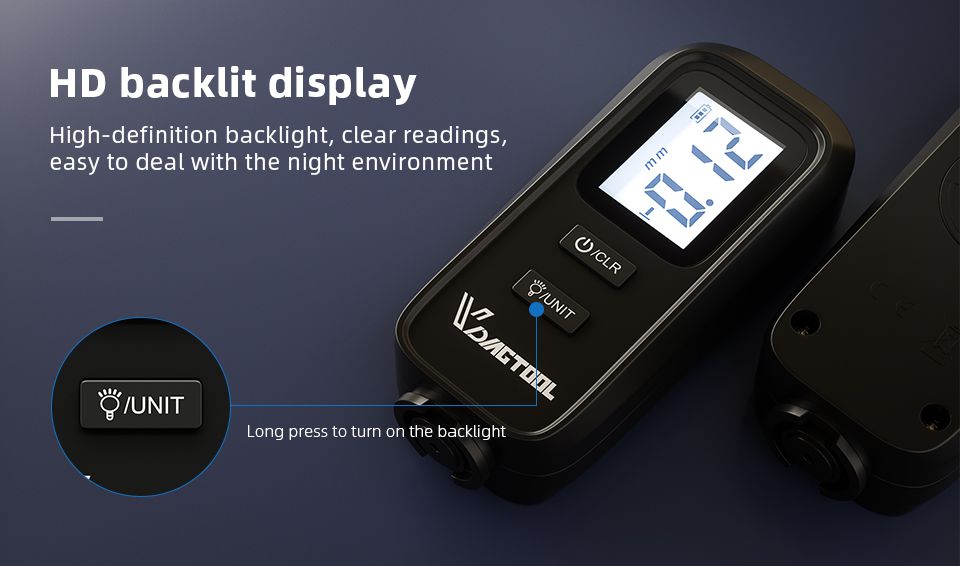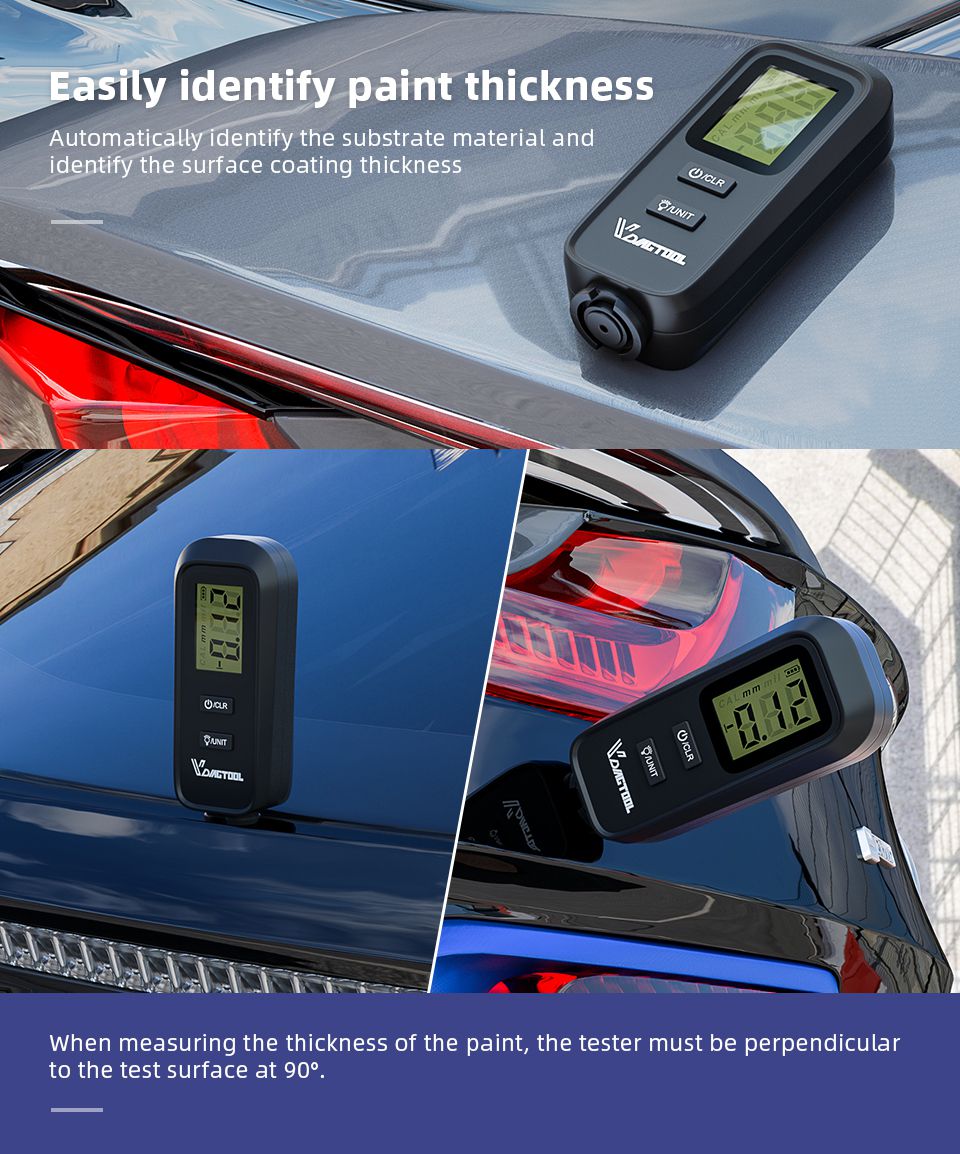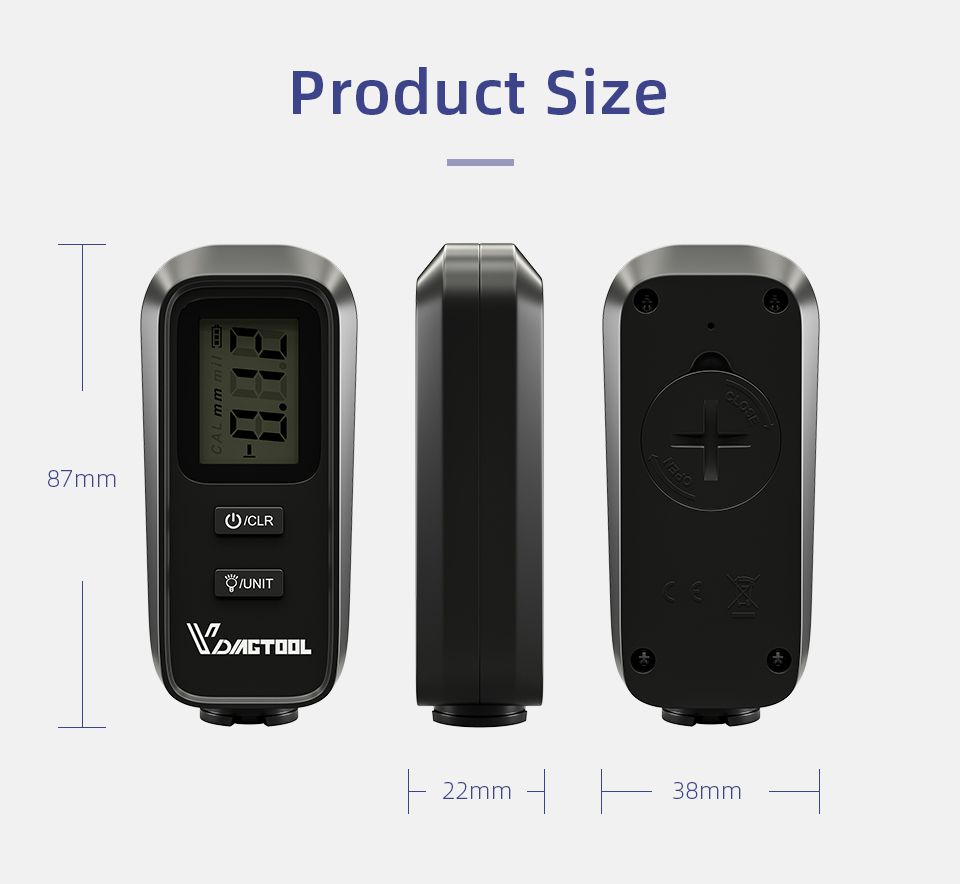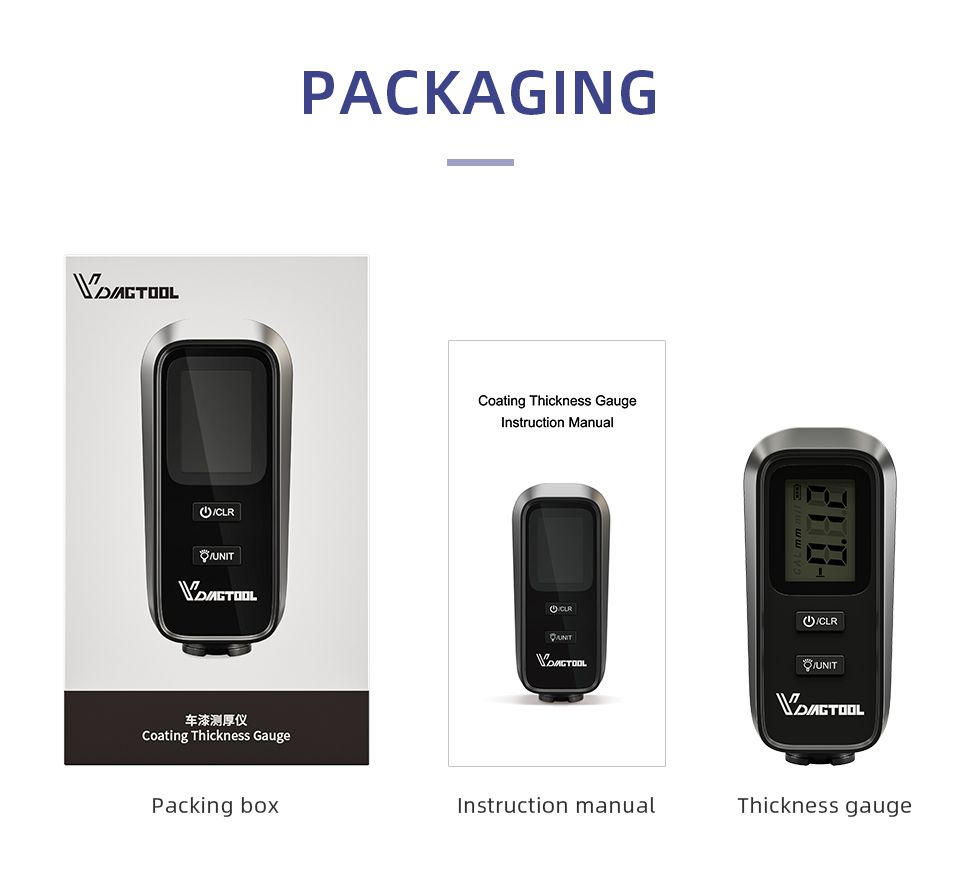 Previous: Autek IFIX501 OBD2 Automotive Scanner Professional Code Reader Engine Analyzer Diagnostics Car Tools OBD 2 Car Diagnostic Tool
Next: 12V Ignition Timing Gun Machine Timing For Car Motorcycle Auto Diagnostic Tools Light Strobe Detector Car Repair Tool