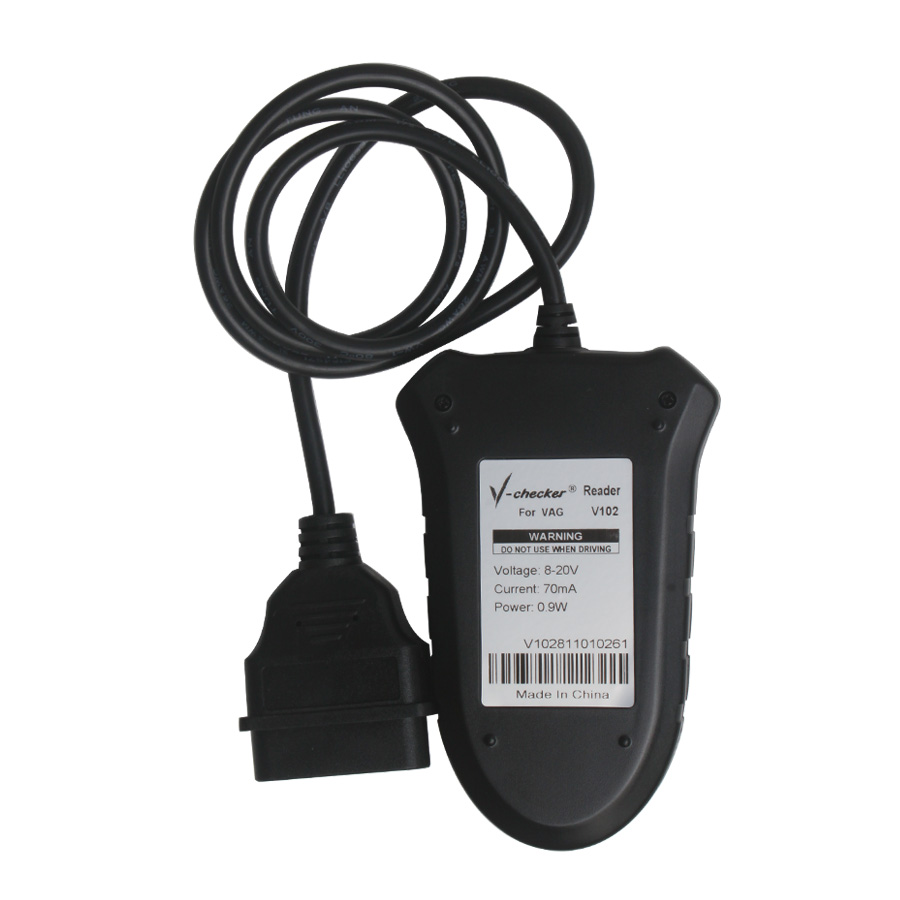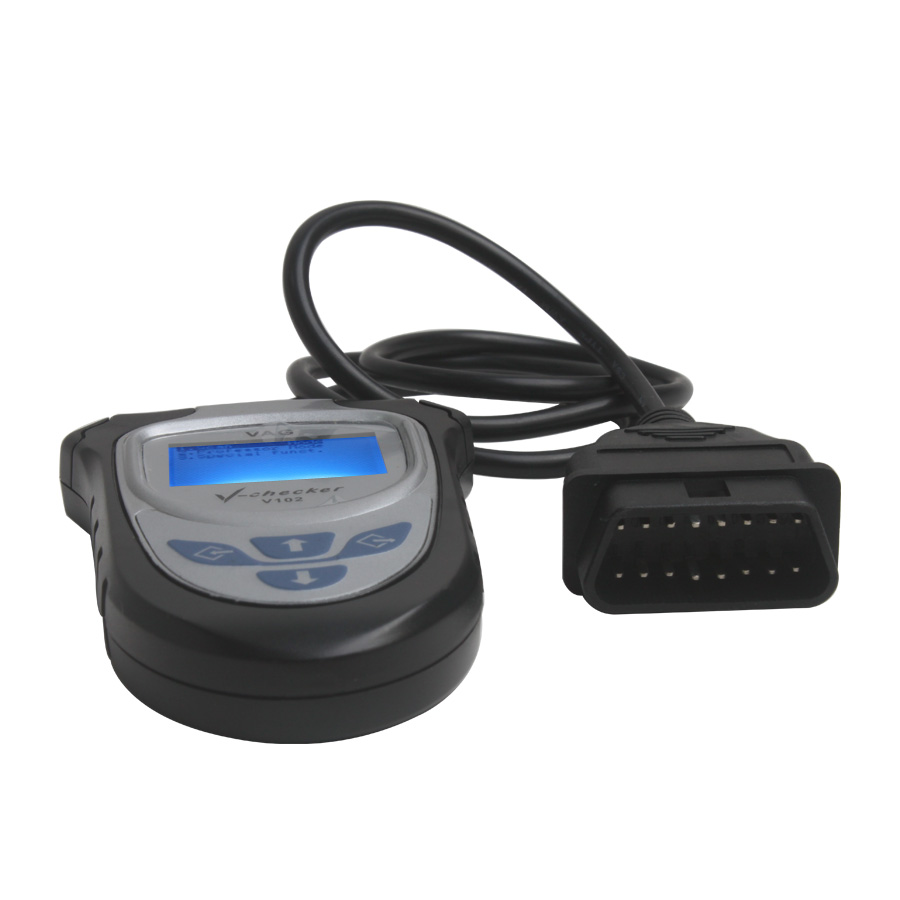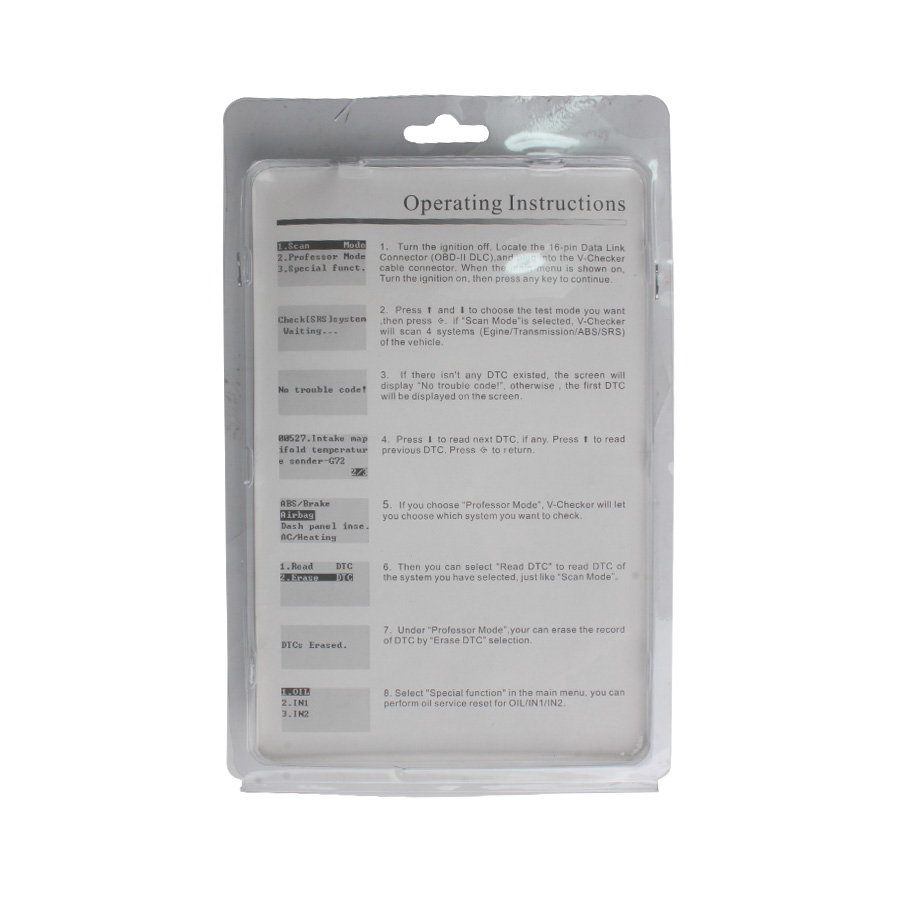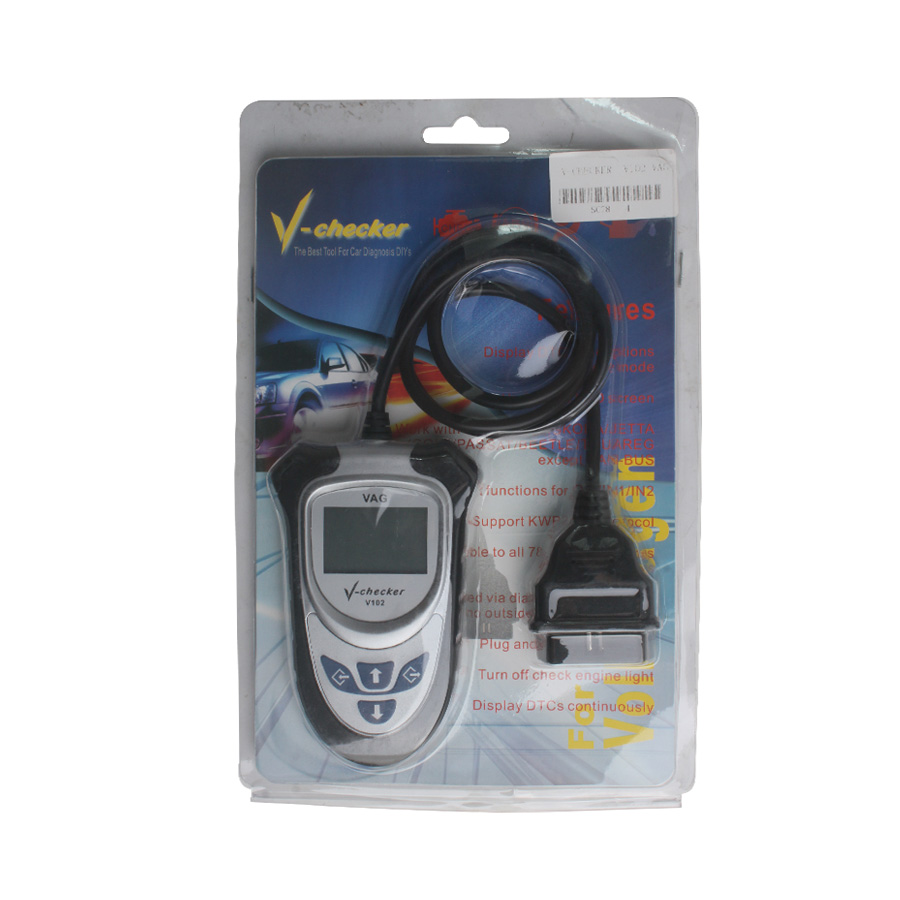 Description
V-CHECKER V102 VAG PRO Code Reader Without CAN BUS
V-checker V102 can troubleshoot nearly 100 systems:
engine
system, transmission system, ABS, Brake systems, air bag systems, air conditioning systems, burglar alarms, ultrasonic monitoring system, clutch control, suspension systems, directional control, steering wheel assistance, central locking control, shock
ABS
orption system, the dashboard system, auxiliary heating, distance control, Gateway data bus , electric window system, light control left and right light control, navigation system, internal testing, the central module, automatic light switches, electric drive, battery control, emergency call module, parking assist, electronic control unit, four-wheel drive, anti-skid control , the driver's seat adjustment, diesel pump system, headlight control, radio, tire pressure control, seat / Mirrors, battery charging, electric wipers, electric drivers door , electronic co-driver door, left rear door electronic control, electronically controlled right-rear, brake booster, brake assist booster, rear spoiler, access and start control, the front passenger seat adjuster, display control unit , the rear display control unit, TV tuner, voice control, car phone, electric sunroof, rear driver side seat adjustment.
Supported Protocols:
KWP1281 and KWP2000

Feature:
Retrieve Diagnostic Trouble Codes( DTCs) and displays DTC definition.
Clear Diagnostic Trouble Codes.
Reset service indicator.
Specification
Working voltage: 8-20V
Working Current: 70mA
Working power: 0.9W
Package including:
1pc x V-CHECKER V102 VAG PRO
Code Reader
Without CAN BUS
Reviews

43
#1 George Staskos
Jan 9, 2019

Excellent product
#1 xm life
Dec 9, 2018

Delivery fast everything works!!!
#1 Fatih Kaya
Nov 9, 2018

Product as advertised. Delivery superápida. Recommend to everyone.
#1 benny jacoby
Dec 9, 2018

Absolute best seller on Aliexpress! Good communication, good service. I have done many orders here last few month. But this was awesome. Delivering 2 (two!) working days.
#1 David Fiedler
Jun 9, 2018

Great company!!!!
#1 Alvaro Diaz
Dec 9, 2018

Soldering quality is good. Refinement does not require.
#1 Nouman Farooqui
Nov 9, 2018

Quality is good. I will test function later.
#1 Joel Echada
Dec 9, 2018

The goods came quickly enough, packed perfectly, checked works!
#1 matthew towler
Jun 9, 2018

Everything ok again
#1 Pedro Power
Feb 9, 2019

Very good fast delivery
Previous: Nissan SuperCode Software