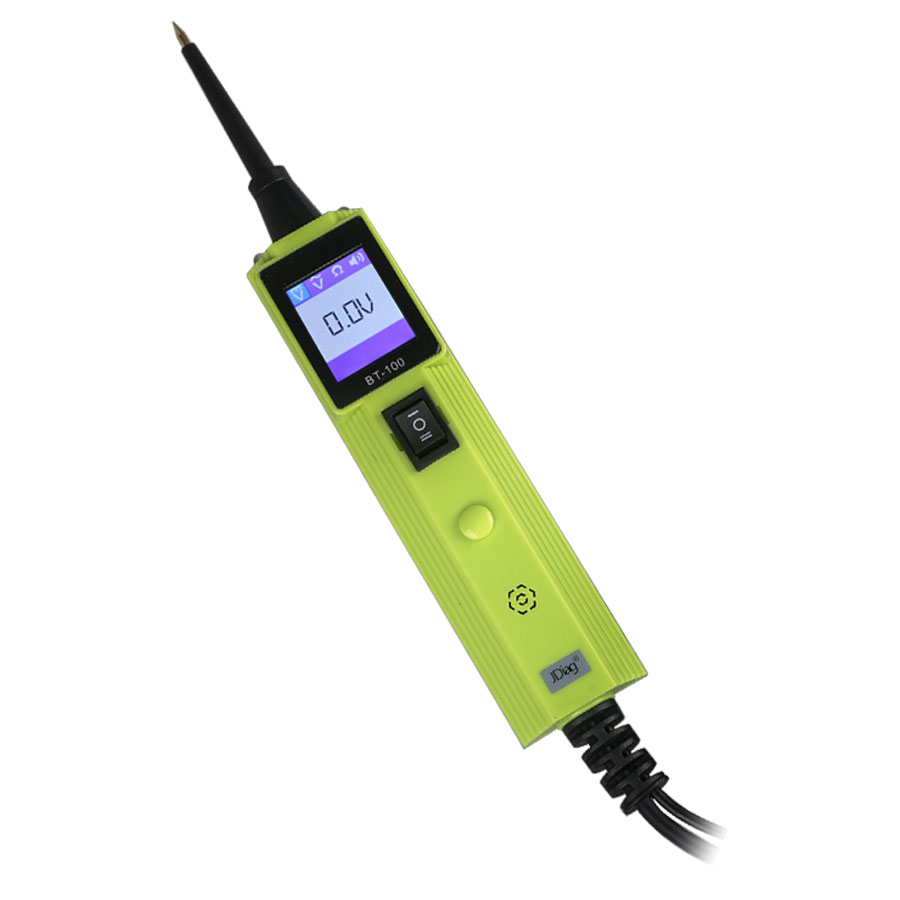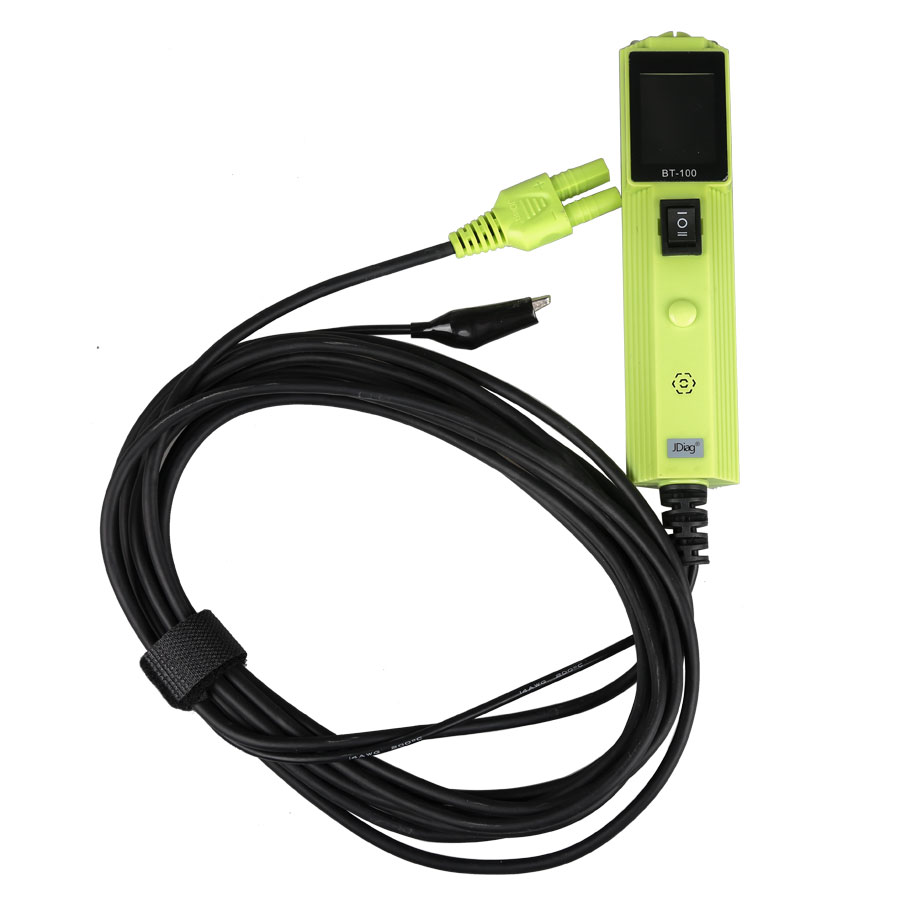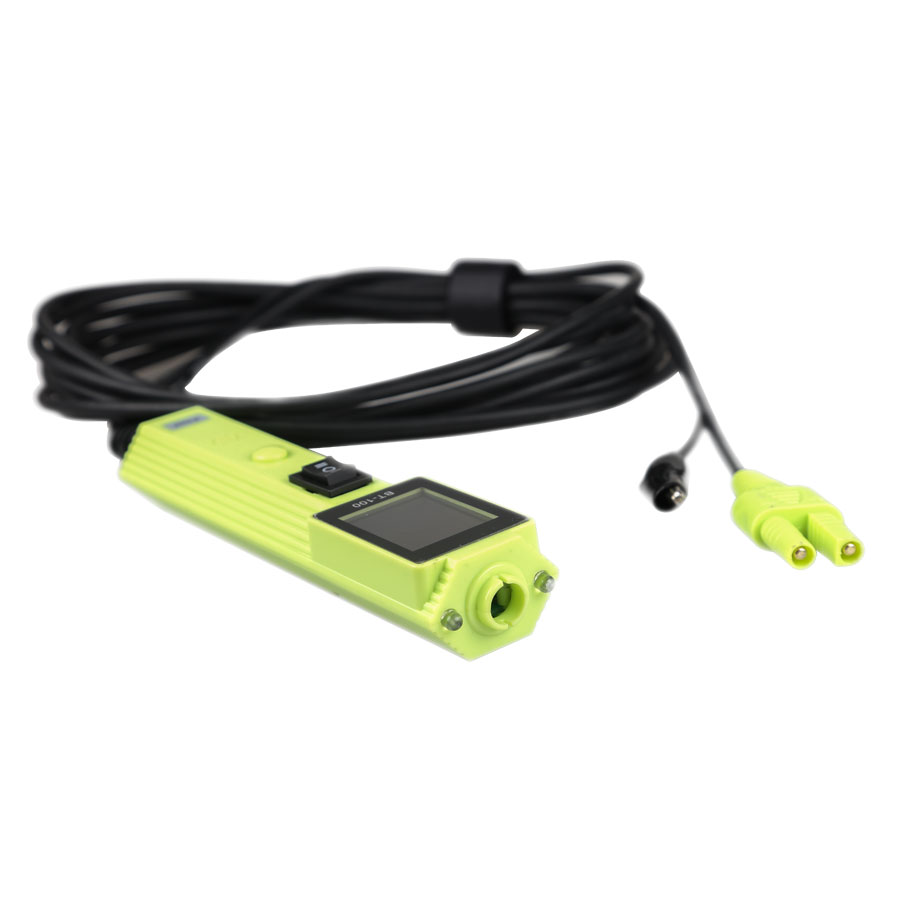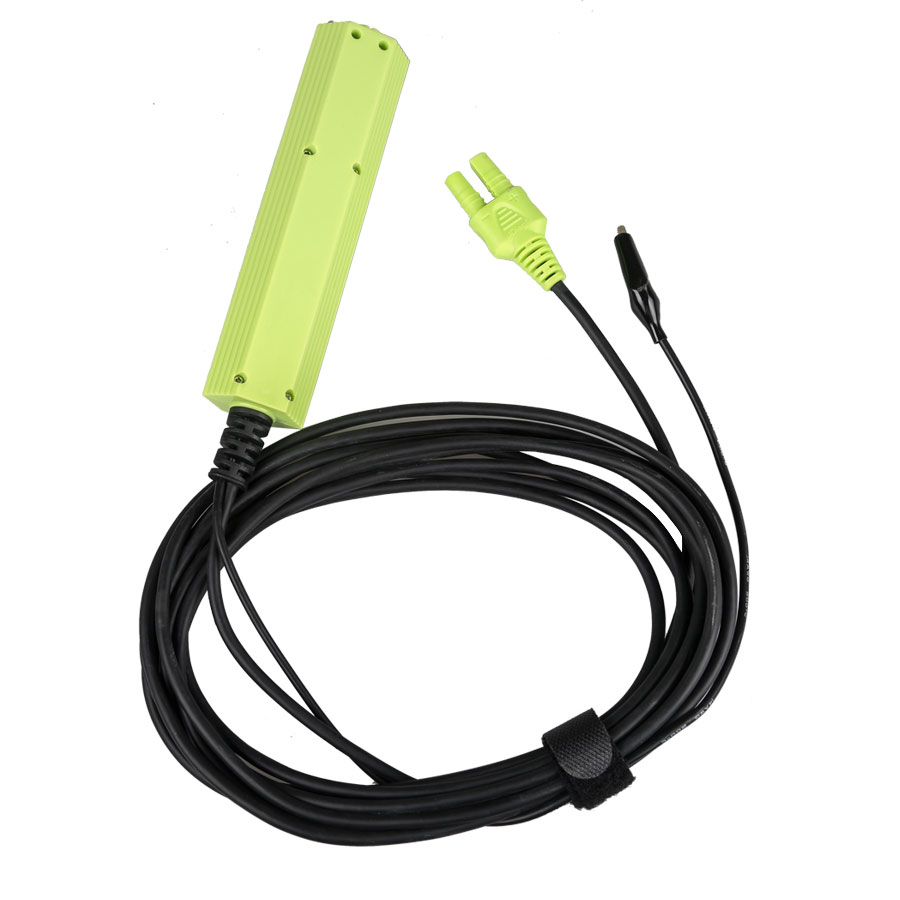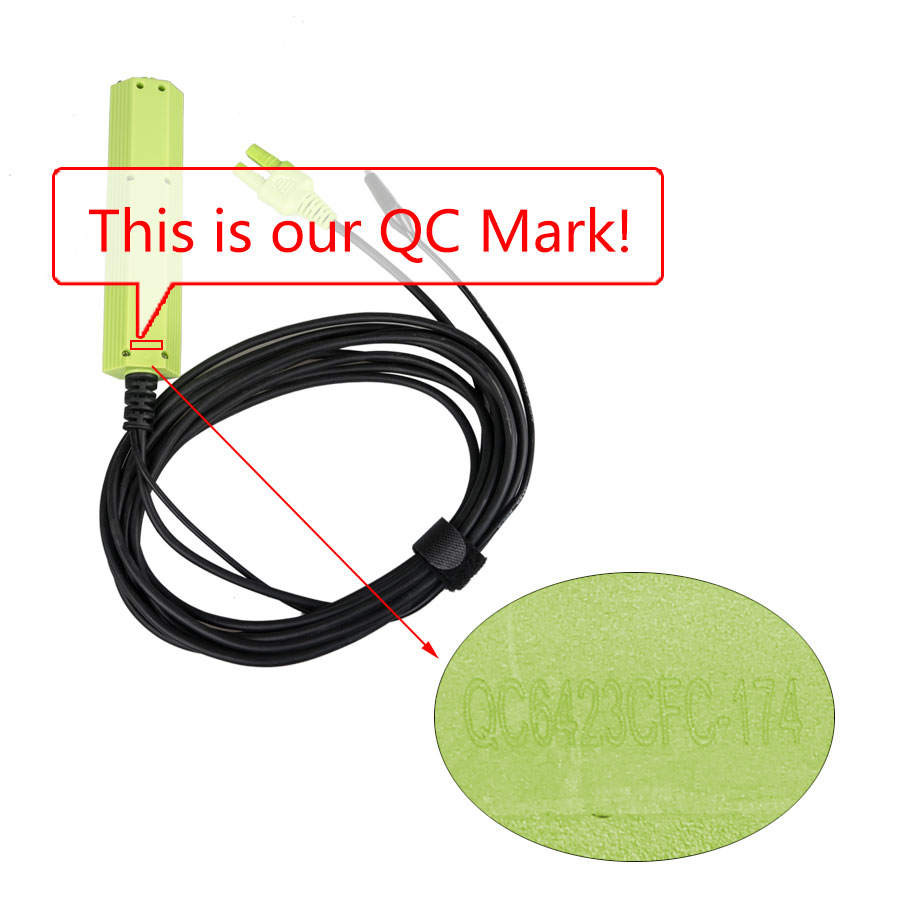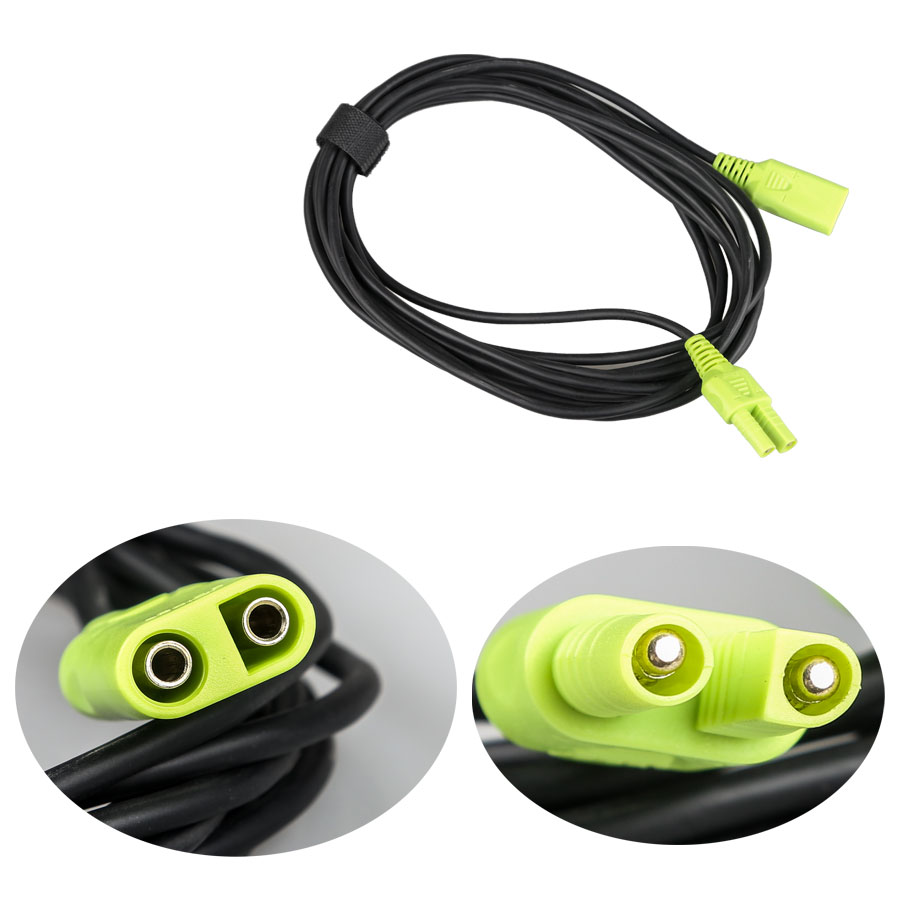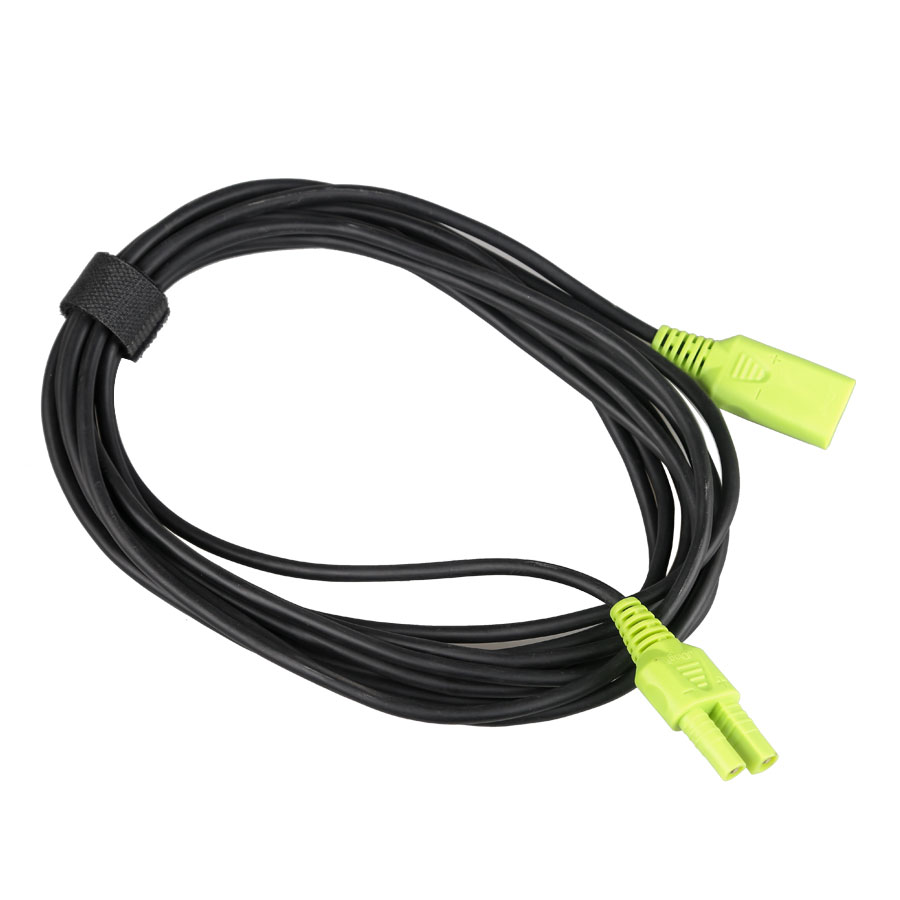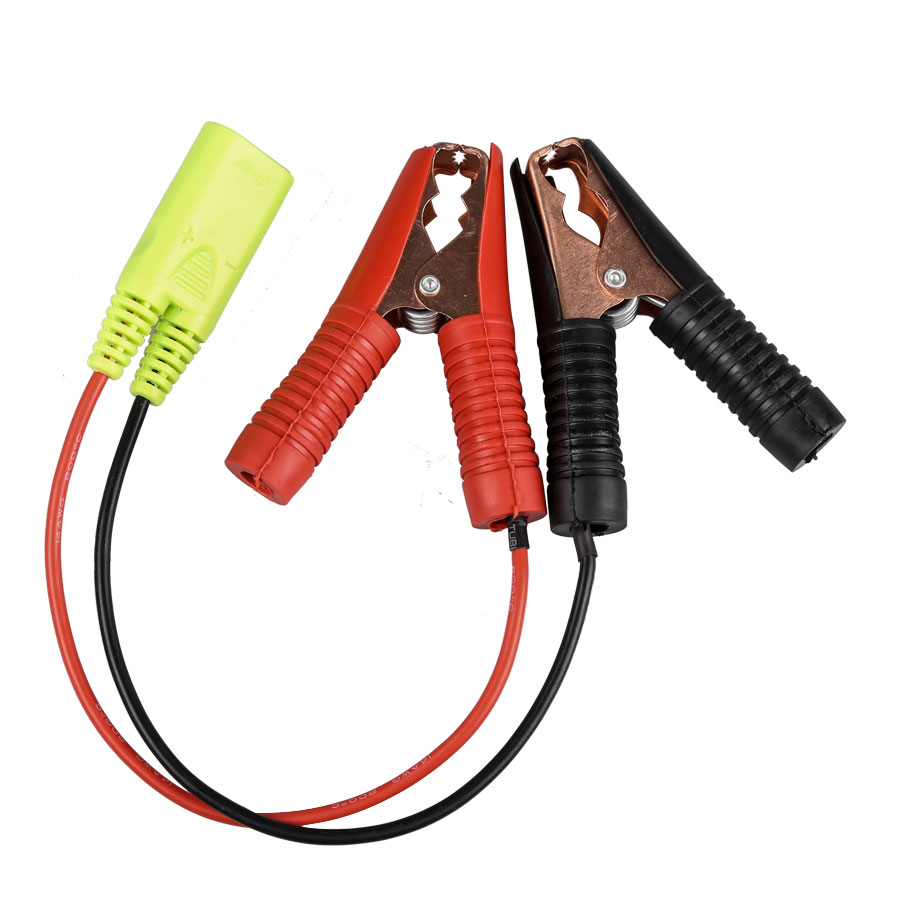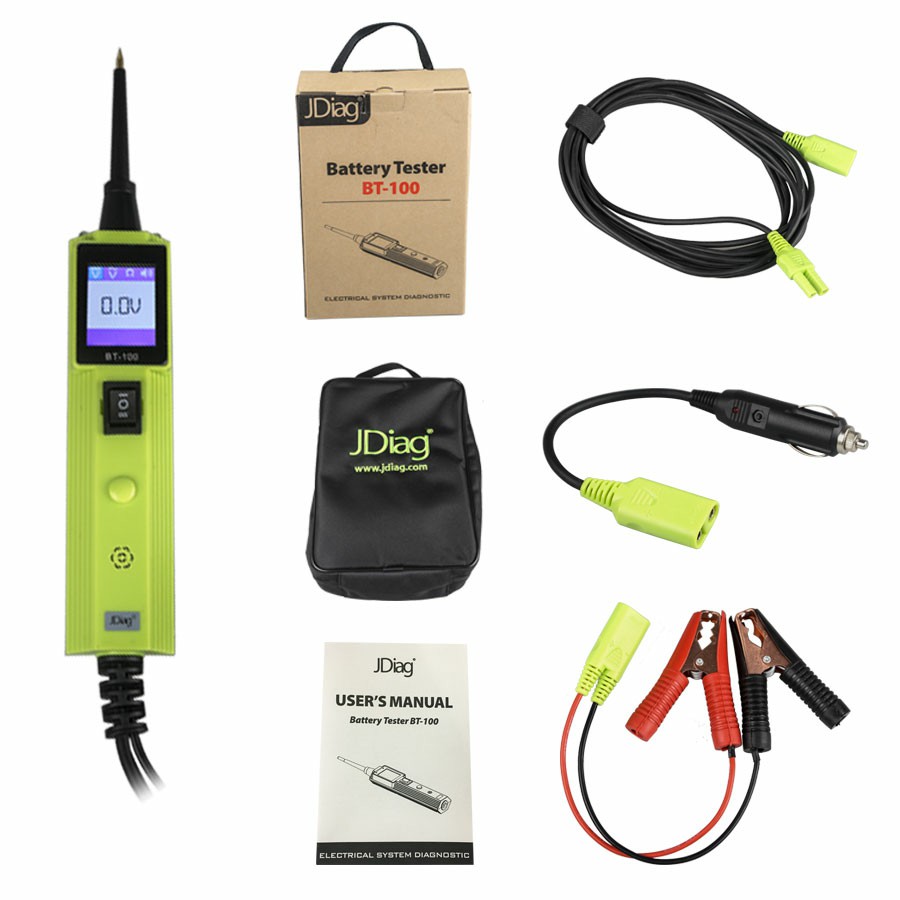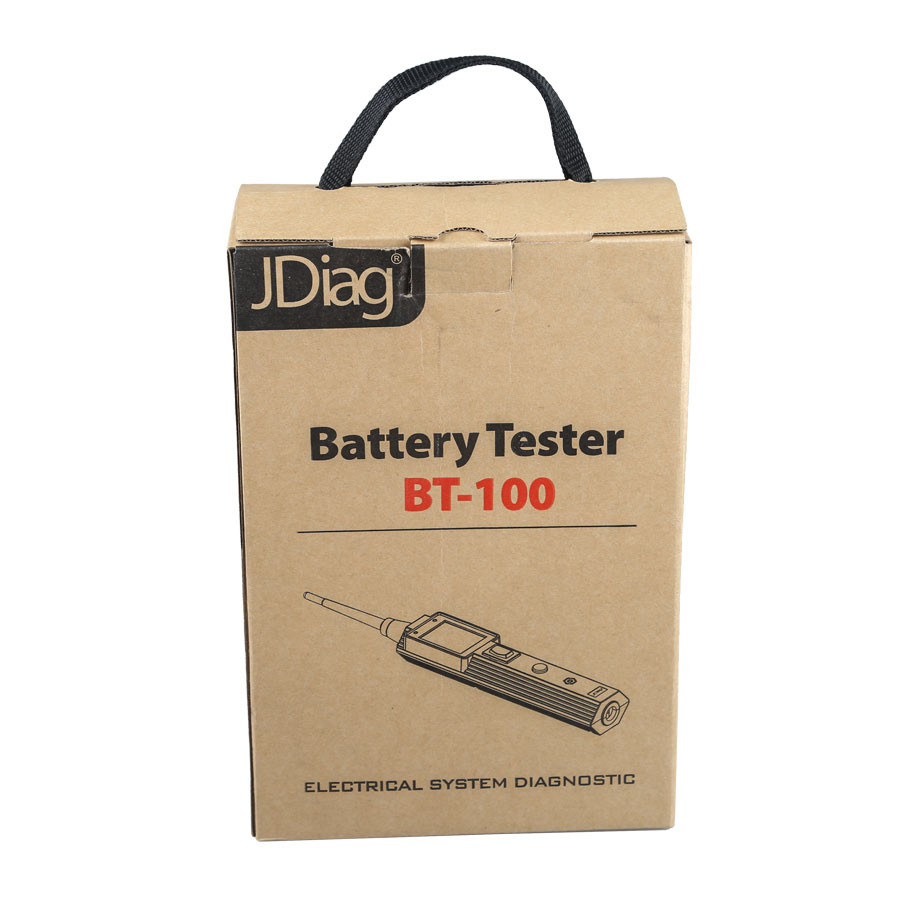 Description
Original JDiag BT-100 Battery Electrical System Circuit Tester
General Description:
JDiag BT-100
is the best electrical tester for reducing diagnostic time in all 6- to 30-volt vehicle electrical systems.
Hook BT100 up to the vehicle's battery, you can:
1. Easy to confirm if a circuit is positive, negative, or open without having to reconnect clips from one battery pole to another.
2. Test for continuity with its built-in auxiliary ground lead.
3. By pressing the power switch, the positive or negative current will be conducted to the probe tip for testing the function of an electrical component without the use of jumper wires.
4.Test for poor ground contacts instantly without performing voltage drop tests.
JDiag BT-100
is also short-circuit protected, its internal circuit breaker will trip if it becomes overloaded.
5. Follow and locate short circuits without wasting fuses.
JDiag BT-100
's long cable allows you to test along the entire length of the vehicle without constantly searching for suitable vehicle grounds.
JDiag Series New item car battery Tester BT-100 Features:
1. Tiny deviation and more precise testing data
2. Can protect the circuit when power supply is reversed
3. Support input voltage range from 9V to 70V
4. Multi-languages available even the minority languages can be customized
5. The Large battery clip can carry more load
6. The 10m diagnostic cable is made of environmentally-friendly material, not pungent
7. Support 12V cars and 24V trucks
8. Overload self protection: reset automatically after overload, no need operation
9. The portable nylon bag is waterproof and oil proof
10. With personalized exquisite appearance
11. Low power consumption and high performance
12. Available with personalized customization and OEM orders.
Specifications
1. Display: TFT color display (160 x 128 dpi)
2. Operating Temperature: 0 to 60°C (32 to 140 F°)
3. Storage Temperature: -40 to 70°C (-40 to 185 F°)
4. External Power: 12.0 or 24.0 V power provided via vehicle battery
5. Dimensions: Length 165 mm * Width 40 mm * Height 27 mm
JDiag BT-100 Specifications
DC voltage range: 0-65V +1 digit
Resistance range: 0-200 K ohm
Frequency response of tone pass through
0Hz to 10K hz.
Circuit Breaker
Rating current: 1-10 Amp
Testing Standard
100% current : no trip
150% current: trip in one hour
200% current: trip in 3-30 seconds.
300% current: trip in 0.5-4.0 seconds.
Package Includes:
1pc x Jdiag BT100 Interface
1pc x User's Manual
1pc x Cigarette lighter adapter
1pc x Battery hookup clips
1pc x Probe tip
1pc x 10m. extension cable
1pc x Well-designed case
1pc x Nylon Portable bag
Reviews

13
#1 efren reyna
Nov 9, 2018

Very good product
#1 martin rubio
Feb 9, 2019

Very good quality
#1 Bassam AlFasih
Dec 9, 2018

Equipment as far as well. I did already two cars. I am happy
#1 elie fares
Jan 9, 2019

Thank You for your great communication - i will recommend your store to friends.
#1 ivan baena
Jun 9, 2018

Recommended at 100%
#1 dave stott
May 9, 2018

Fast delivery, the machine was stitched without problems, everything is ok, you can take!!!
#1 James Grierson
Jan 9, 2019

As the product description, only think the seller could give a support this Original JDIAG BT-100 Battery Electrical System Circuit Tester is good quality, working very well
#1 Daniel Caron
Sep 9, 2018

Absolute best seller on Aliexpress! Good communication, good service. I have done many orders here last few month. But this was awesome. Delivering 2 (two!) working days.
#1 Russell Kuemper
Aug 9, 2018

very good are satisfied with fast shipping
#1 steven nevling
Nov 9, 2018

very good are satisfied with fast shipping
Previous: Mini Car Air Compressor Pump Inflator with Red LED Emergency Light (DC 12V)
Next: All-Sun EM285 Power Probe Car Electric Circuit Tester Automotive Tools 6-24V DC