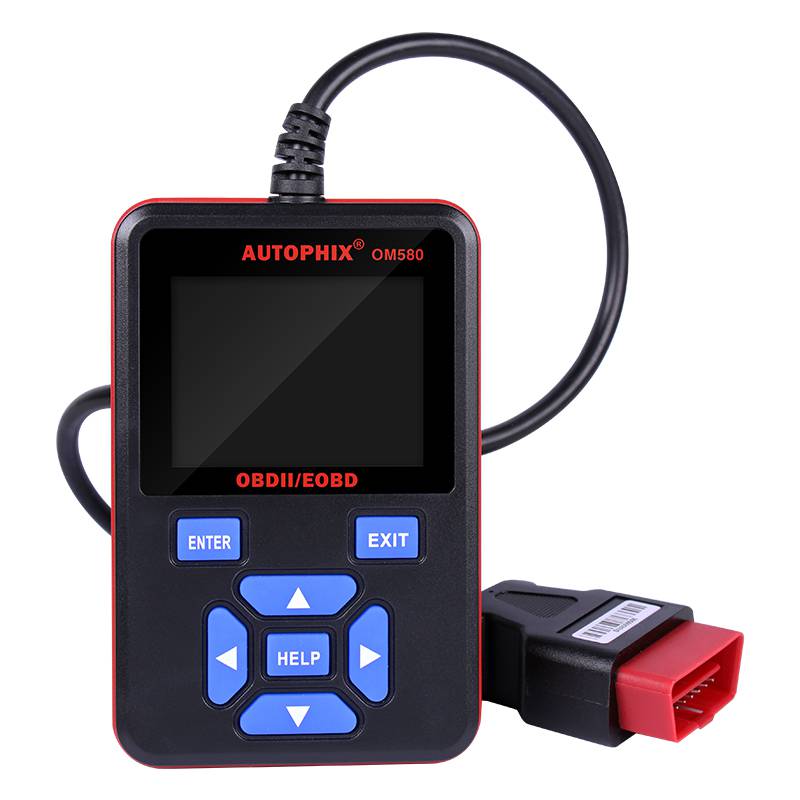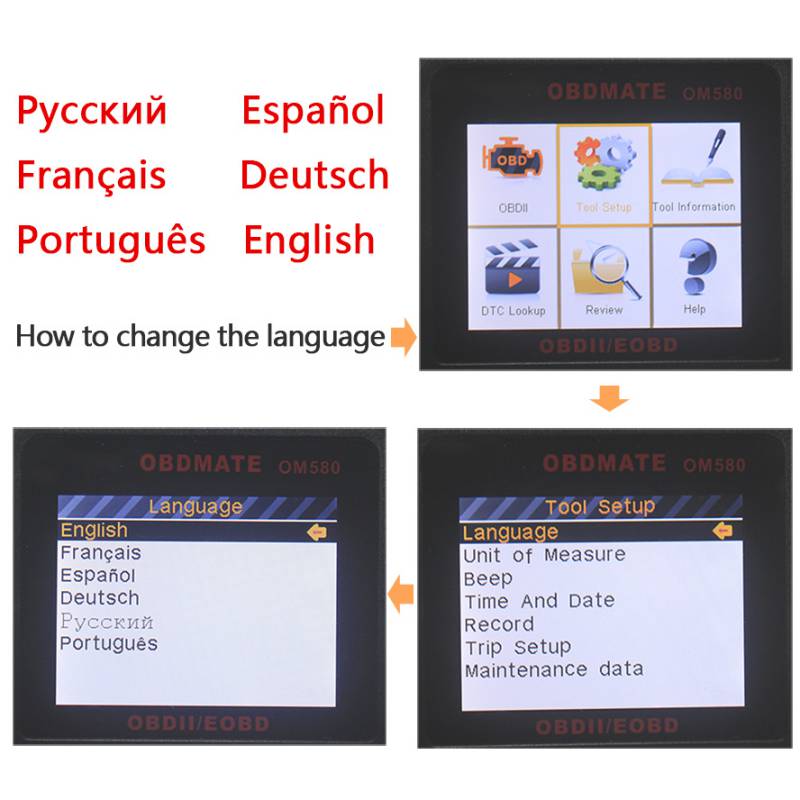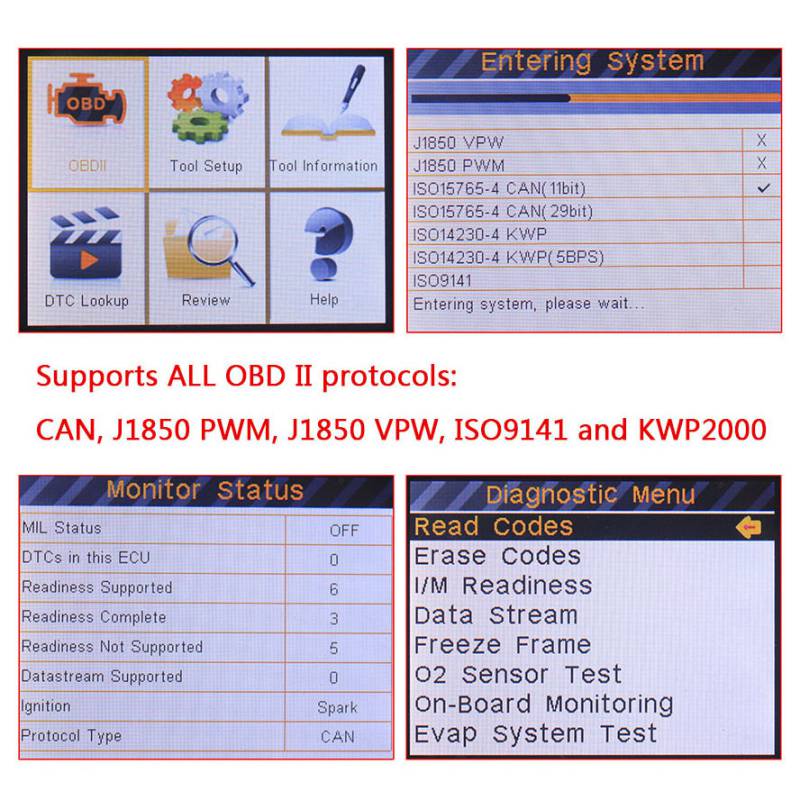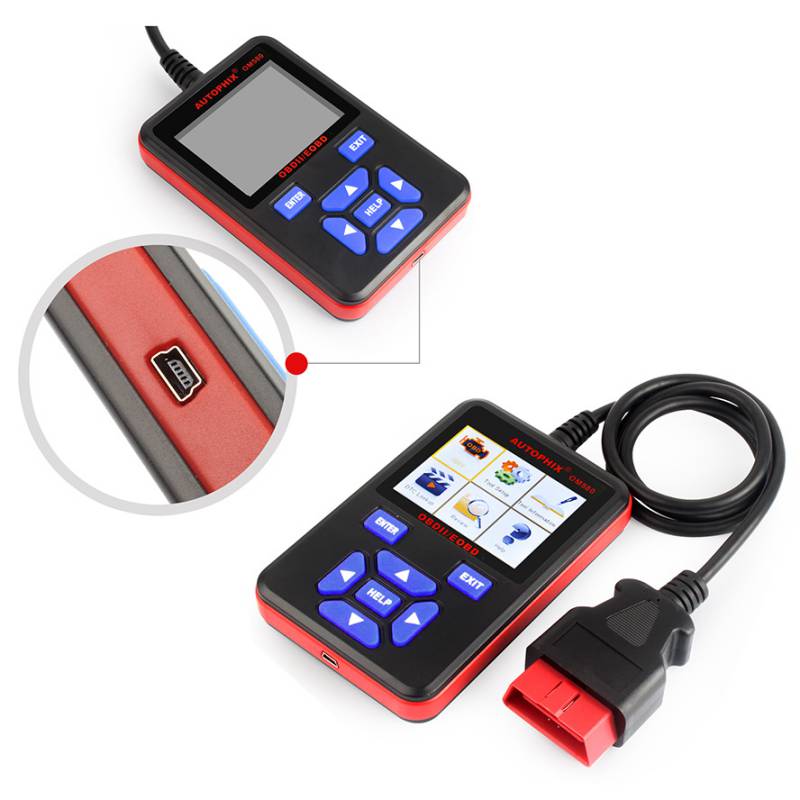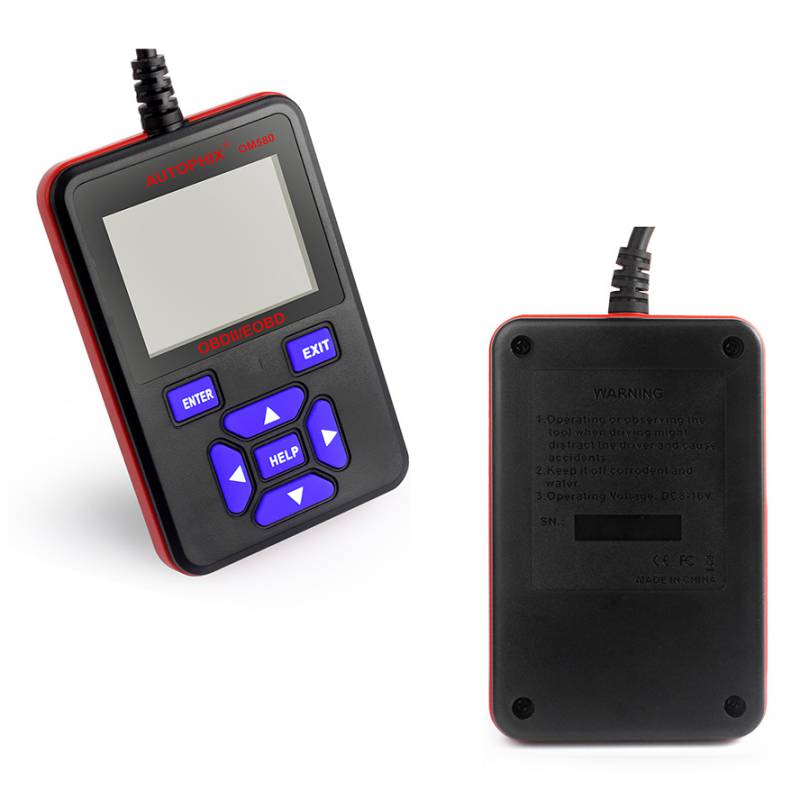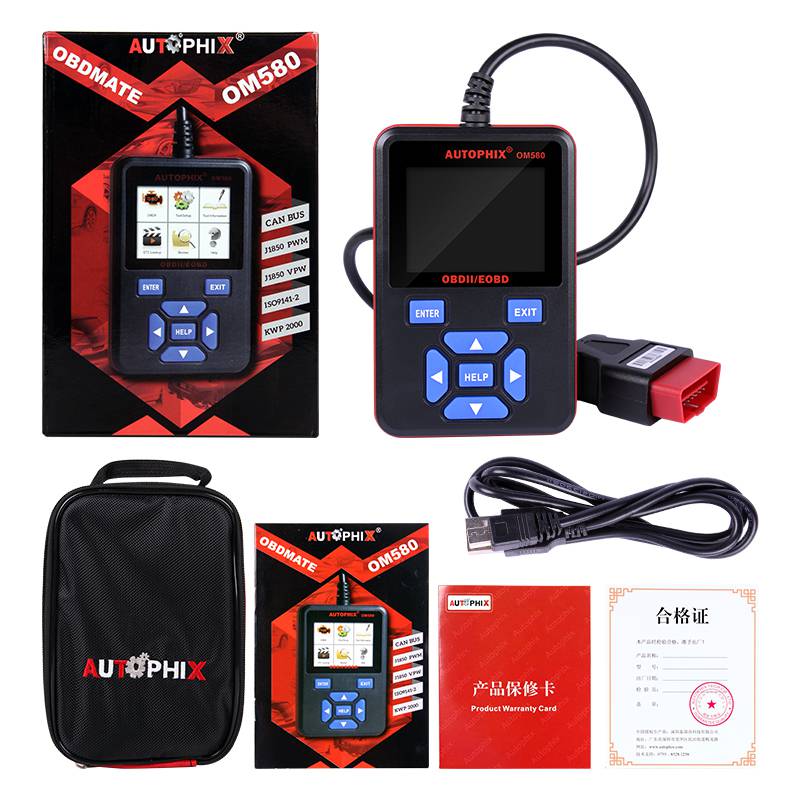 Description
OBDMATE OM580 OBDII EOBD Code Read ScannerLanguage:
English/French/German/Spanish/Russian/Portugal convertible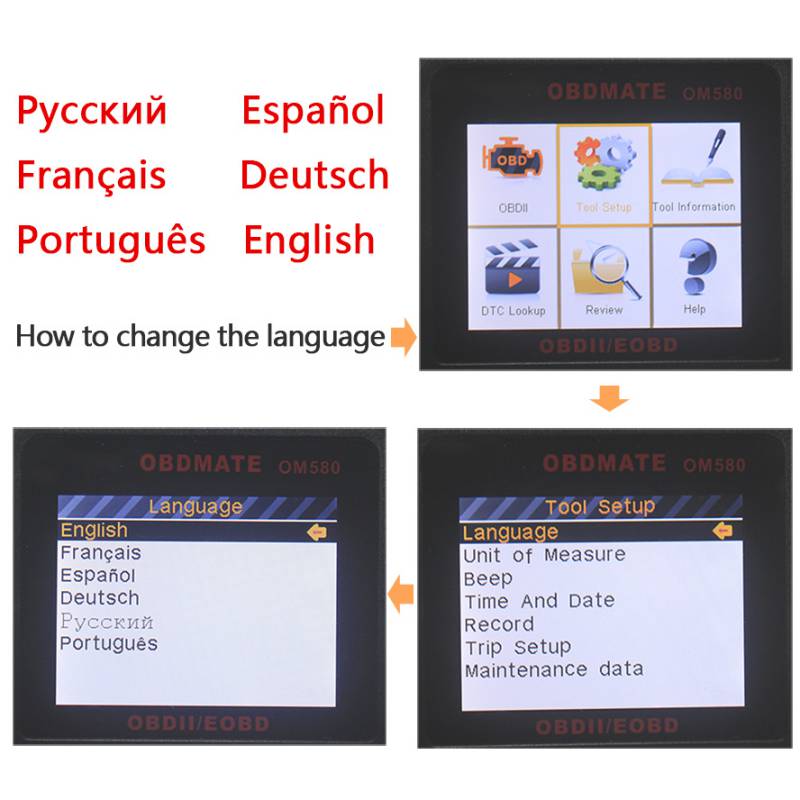 OBDMATE OM580 Main Features & Functions
Fashionable design /Easy operation.
Works on all 1996 and later OBDII compliant US, European and Asian vehicles
Easily determines the cause of the "Check Engine Light ( MIL)"
Read hard(memory)/pending(intermittent) and historic codes and show definitions
Turns off Check Engine Light (MIL), clears codes and resets monitors
Reads live datastream
Views freeze frame data
I/M monitor readiness test
Displays live O2 sensor test data
Displays On-board monitor test results
Check if Vehicle components work status.
Retrieves vehicle information (VIN, CIN and CVN).
Display Current trip Infomation (Fuel Economy,Average Fuel,Distance,Fuel used,Avg Speed).
Multilingual menu and DTC definitions--- English, Spanish, French
Supports CAN (Controller Area Network) and all other current OBD-II protocols
Built-in OBD-II Fault code lookup library
Reads, records & playbacks live sensor data
Records & playbacks DTC live sensor data freeze frame data
Live sensor data display with graphics
Easier to understand and to operate with HELP function
Software upgradeable via internet
OBDMATE OM580 Other Features & Benefits:
Easy to use seven-button operation (UP,DOWN,LEFT,RIGHT,HELP,ENTER,EXIT)
Backlit, Colorful, 320x240 pixel
CE, FCC, RoHS certification
One year warranty
OBDMATE OM580 Package List:
1pc x OBDMATE OM580 Scan Tool main unit
1pc x User's Manual
1pc x USB update cable
1pc x Durable Nylon Storage Case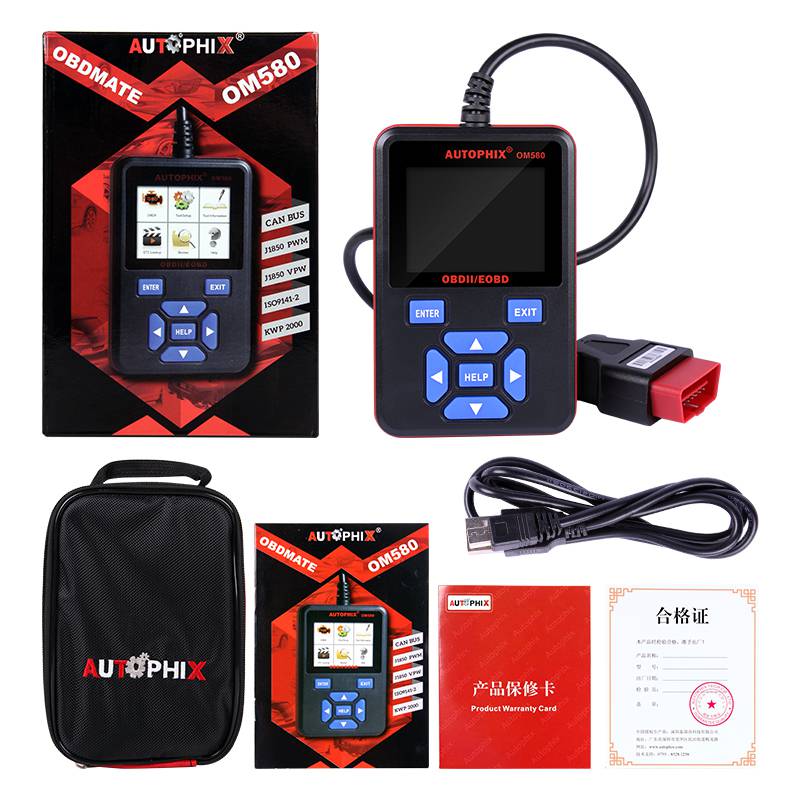 Reviews

48
#1 Shane Jackson
May 9, 2018

Fast delivery, the machine good quality. Investment zwróciła after first use. Recommend.
#1 STEPHAN JAQUET
Feb 9, 2019

As the product description, only think the seller could give a support
#1 Maksym Pugachevskyi
May 9, 2018

Good product Good quality excellent
#1 xqxkmooezu xqxkmooezu
May 9, 2018

Very good fast delivery
#1 Aldo Soria
Dec 9, 2018

The goods came quickly enough, packed perfectly, checked works!
#1 Charles Thomas
Jul 9, 2018

Excellent seller já me turning client
#1 Hippopotomo Hippopotomo
Nov 9, 2018

Thank you very much just as I want
#1 amityzz amityzz
Sep 9, 2018

Very fast and high quality
#1 david calero cordobes
Mar 9, 2019

pretty good to use,thanks for your help!
#1 Rexhammer Rexhammer
May 9, 2018

Fast delivery, good package, good price. Hope everything works as it should.
Previous: ALLDATA 10.40 Workshop Data