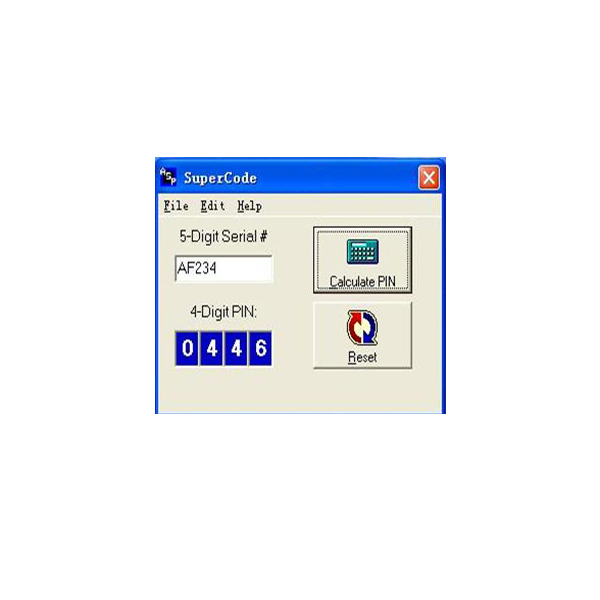 Description
SuperCode Software for Nissan Send by Email

Works on WIN-98, WIN-ME, WIN-2000, WIN-XP

Nissan SuperCode Software Description:
Several models now have these Body Control Modules that have their own unique Serial Number. In most cases just pop the fuse panel door and read the BCM S/N on it then use the Nissan SuperCode software to convert it to the PIN Code needed for programming new or additional keys.

Support Car List:

Altima 2001-2004
Altima 2005
Armada 2004-2005
FX35/FX45 2004-2005
G20 2000-2002
G35 2003-2005
I30, I35 2000-2004
M45 2003-2005
Maxima 2000-2005
Murano 2003-2005
Pathfinder 2001-2005
Quest 2004-2005
QX4 2001-2004
Q45 2002-2004
Sentra 2000-2004
Titan 2004-2005
350Z 2003-2005
Guide:
Look the 5 digital BCM number from the BCM box,and input to this software ,then click the calculate pin button ,the software will calculate the pin code for you after a few minutes. Regarding the nissan car which is old type, we can give you a factory password together with this software .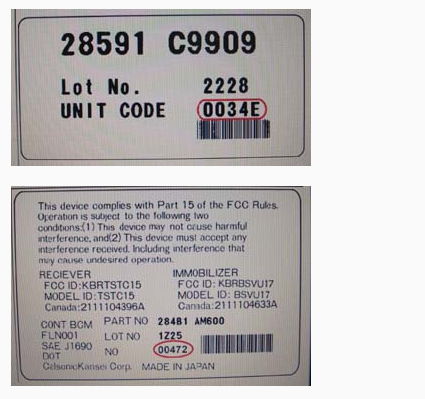 FAQ:
Q:Where's the Nissan SuperCode Software serial code?
A:The serial number is in the key.xt, like the picture shows: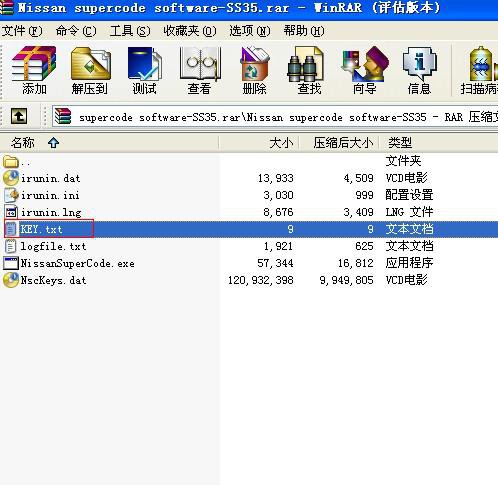 Reviews

40
#1 marcio lamas
Apr 9, 2019

All the best, very fast! Thank you!
#1 salvador pio
May 9, 2018

super voundre
#1 ozayr amod
Aug 9, 2018

Delivery is very fast, the device is intact and do not harm. To the car has not yet connected, as i will try then i will add a tip, and so everything is fine.
#1 Richard Martinez
Oct 9, 2018

Super recommended arrived just as it is posted very fast shipping
#1 mariano lopez garcia
Sep 9, 2018

Everything ok again
#1 john graham
Mar 9, 2019

Everything ok
#1 Freddy Flores
Jul 9, 2018

Good quality, fast shipment.
#1 miroslav raniak
Aug 9, 2018

Product arrived before the date mentioned, are. Now only test
#1 francisco martinez
May 9, 2018

Fast delivery, the machine good quality. Investment zwróciła after first use. Recommend.
#1 daniel ungureanu
May 9, 2018

pretty good to use,thanks for your help!
Previous: V-CHECKER V101 OBD2 Code Reader Without CAN BUS