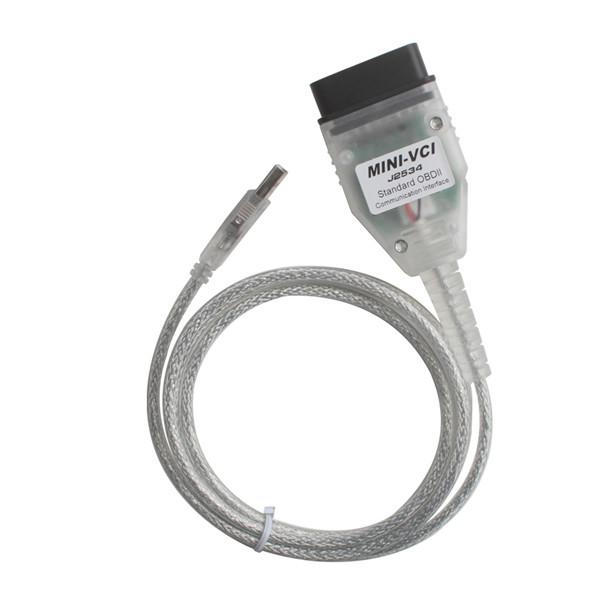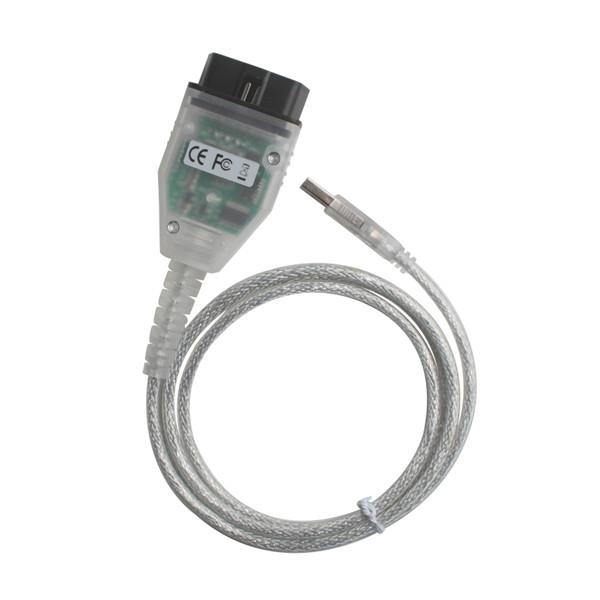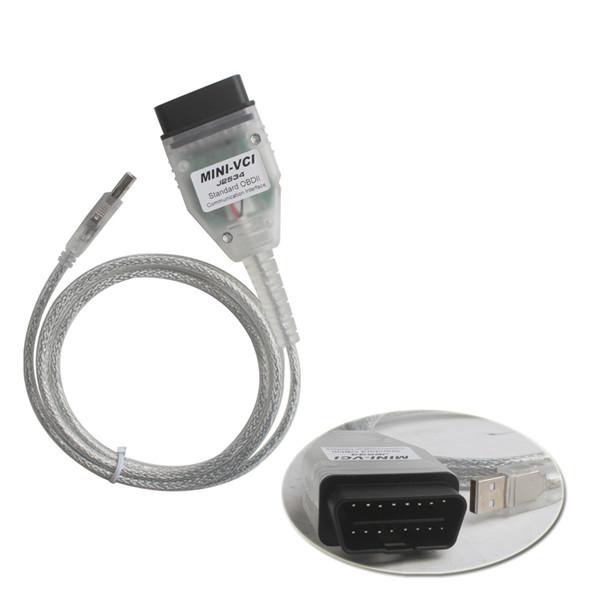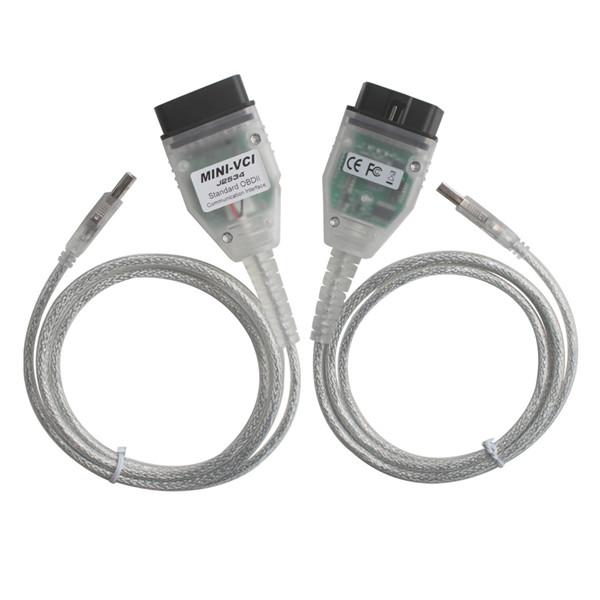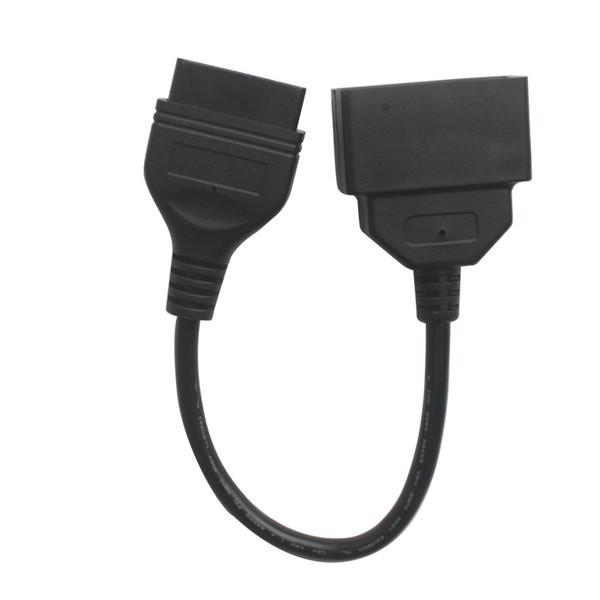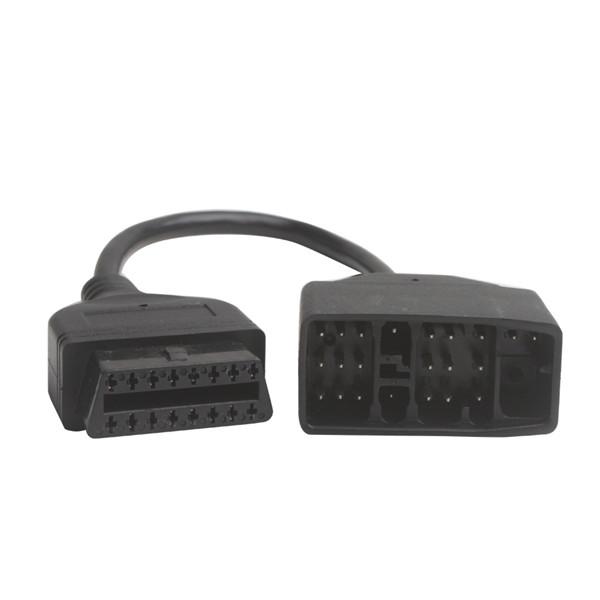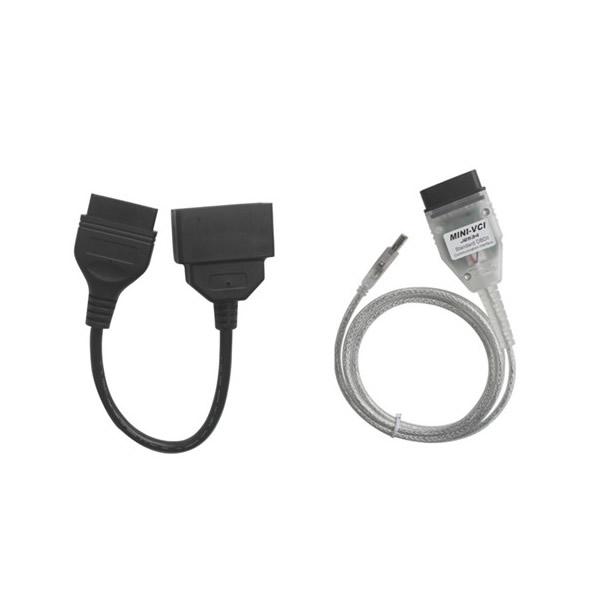 Related Accessories/Similar Items
Description
MINI VCI J2534 FOR TOYOTA TIS Techstream V14.20.019 Top 6 Reasons To Get MINI VCI FOR TOYOTA TIS 1.Software Version: V14.20.019 2.Language: English,French, German, Italian, Spanish,Simple Chinese 3.Update: Update by email4
.Support
TOYOTA
TIS OEM diagnostic software
5
.Not only provides commonly used J1962 connector, but also provides the old 22pin connector for Toyota.
6.Supported Protocols
:K-Line ISO 9141/KWP 2000 ISO 14230-4/SAE J1850 PWM/SAE J1850 VPW/CAN 2.0B ISO 11898 /CAN ISO 15765-4
Notice:)MINI VCI Installation Steps
:
1.Install the TIS software.
2.Install the driver. After finished, pls dont open the driver just only open the TIS software. And then connect it with the car you want to diagnose.
3.Select Europe and enter the diagnosing surface.
Mini VCI PCB Board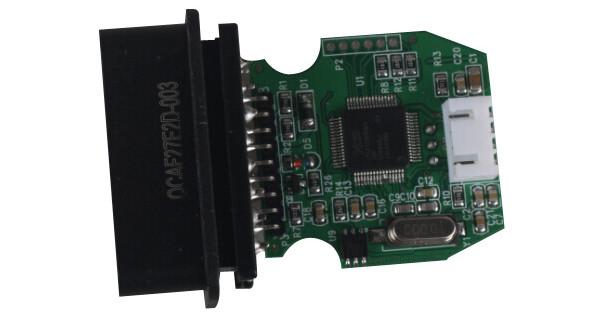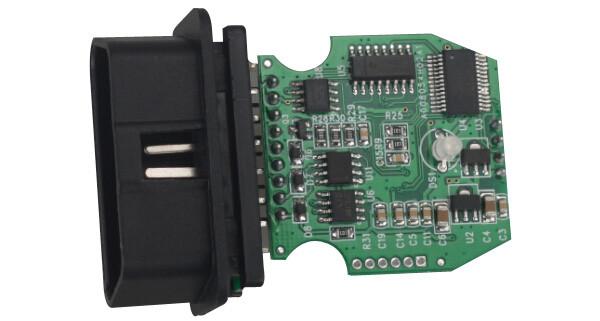 Features
High performance with ARM cpu inside.
High reliability of products using SMD chip, and certified by CE and FCC.
Support all the diagnostic communication protocols needed for Toyota (since 1996).
Software Display: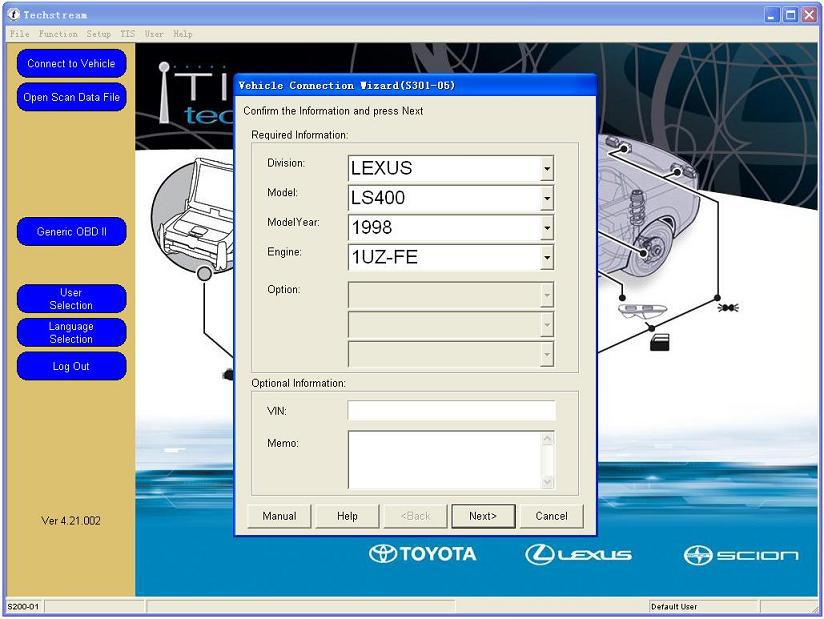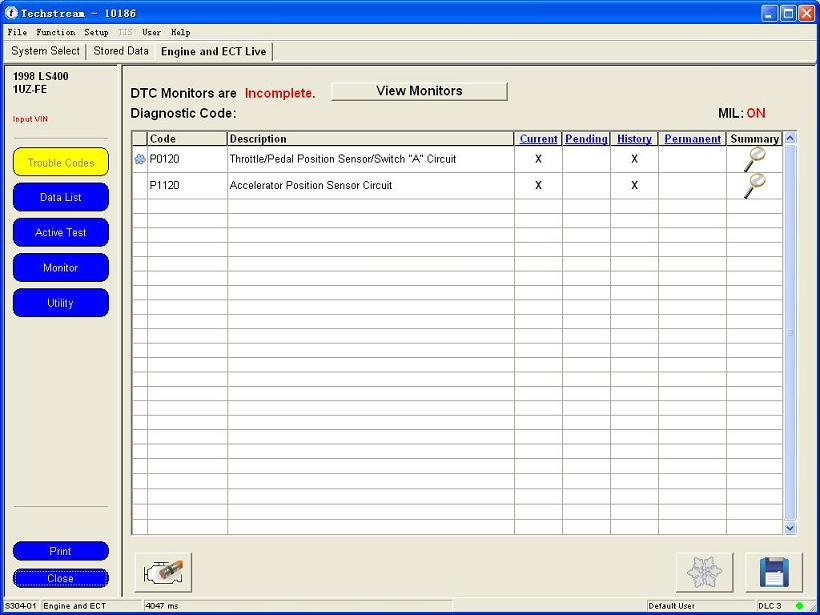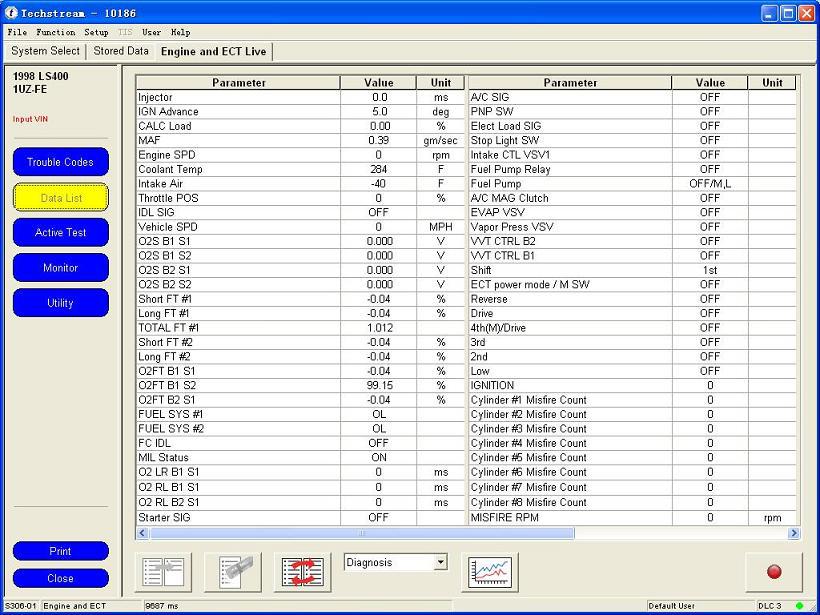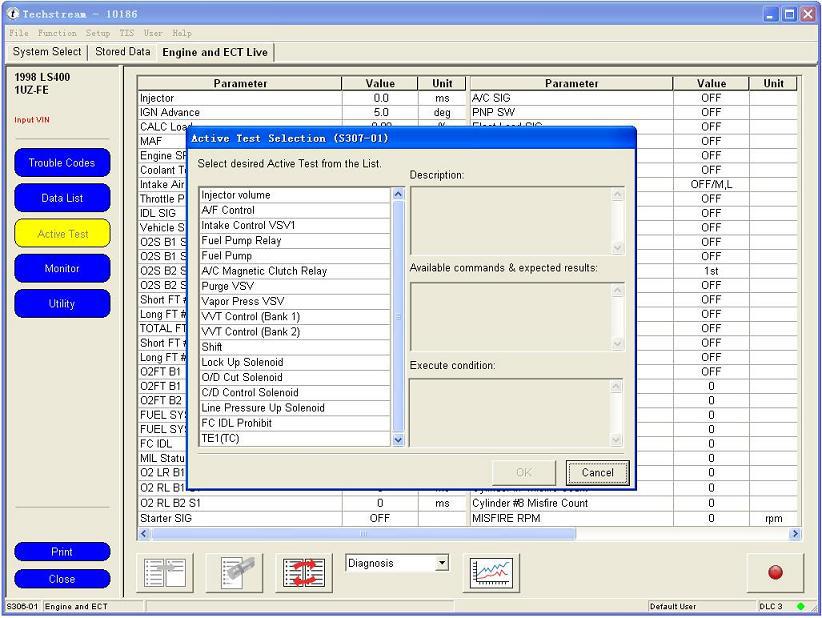 Package List:
1pc x Toyota MINI VCI OBD2 scan interface
1pc x Toyota 22pin connector
1pc x CD Driver
1pc x Carrying Box
Reviews

35
#1 samunellarichardson samunellarichardson
Sep 9, 2018

Wrote to the seller, you can send today. The seller confirmed that there is in stock, will be able to send. The parcel was sent on the same day, thank you very much, fast delivery, the goods will match the description. Ordered from russia. this MINI VCI FOR TOYOTA TIS Techstream V12.10.019 Diagnostic Communication Protocols With Toyota 22Pin Connector is good quality, working very well
#1 mussa simba
Nov 9, 2018

Everything works as it should! this MINI VCI FOR TOYOTA TIS Techstream V12.10.019 Diagnostic Communication Protocols With Toyota 22Pin Connector is good quality, working very well
#1 Humberto Huaman
Dec 9, 2018

tools work perfect. this MINI VCI FOR TOYOTA TIS Techstream V12.10.019 Diagnostic Communication Protocols With Toyota 22Pin Connector is good quality, working very well
#1 setiyo sayogyo
Jun 9, 2018

Very good product super fast this MINI VCI FOR TOYOTA TIS Techstream V12.10.019 Diagnostic Communication Protocols With Toyota 22Pin Connector is good quality, working very well
#1 Jorge Sandoval
Jul 9, 2018

Recommended store, high quality item, best price! this MINI VCI FOR TOYOTA TIS Techstream V12.10.019 Diagnostic Communication Protocols With Toyota 22Pin Connector is good quality, working very well
#1 Stefan Kollar
Oct 9, 2018

All OK! this MINI VCI FOR TOYOTA TIS Techstream V12.10.019 Diagnostic Communication Protocols With Toyota 22Pin Connector is good quality, working very well
#1 yarin elkayam
Dec 9, 2018

product like a description the cd working correctly recomended seller thank you this MINI VCI FOR TOYOTA TIS Techstream V12.10.019 Diagnostic Communication Protocols With Toyota 22Pin Connector is good quality, working very well
#1 André Luiz Ferreira Fontes
Apr 9, 2019

Got, installed, proga found it, from the internet is untied, tomorrow i will check again, while i like everything this MINI VCI FOR TOYOTA TIS Techstream V12.10.019 Diagnostic Communication Protocols With Toyota 22Pin Connector is good quality, working very well
#1 Stphanie Risal
Sep 9, 2018

Everything perfect this MINI VCI FOR TOYOTA TIS Techstream V12.10.019 Diagnostic Communication Protocols With Toyota 22Pin Connector is good quality, working very well
#1 PayockyParp PayockyParp
Jan 9, 2019

Perfect! Thank you. Not yet tested but happy this MINI VCI FOR TOYOTA TIS Techstream V12.10.019 Diagnostic Communication Protocols With Toyota 22Pin Connector is good quality, working very well
Previous: XTOOL VAG401 OBD2 Auto scanner diagnostic tool for Audi/VW/SEAT/SKODA dedicated Airbag reset ABS code reader for VAG Free Update
Next: MUL-T-Lock pick tool (L)