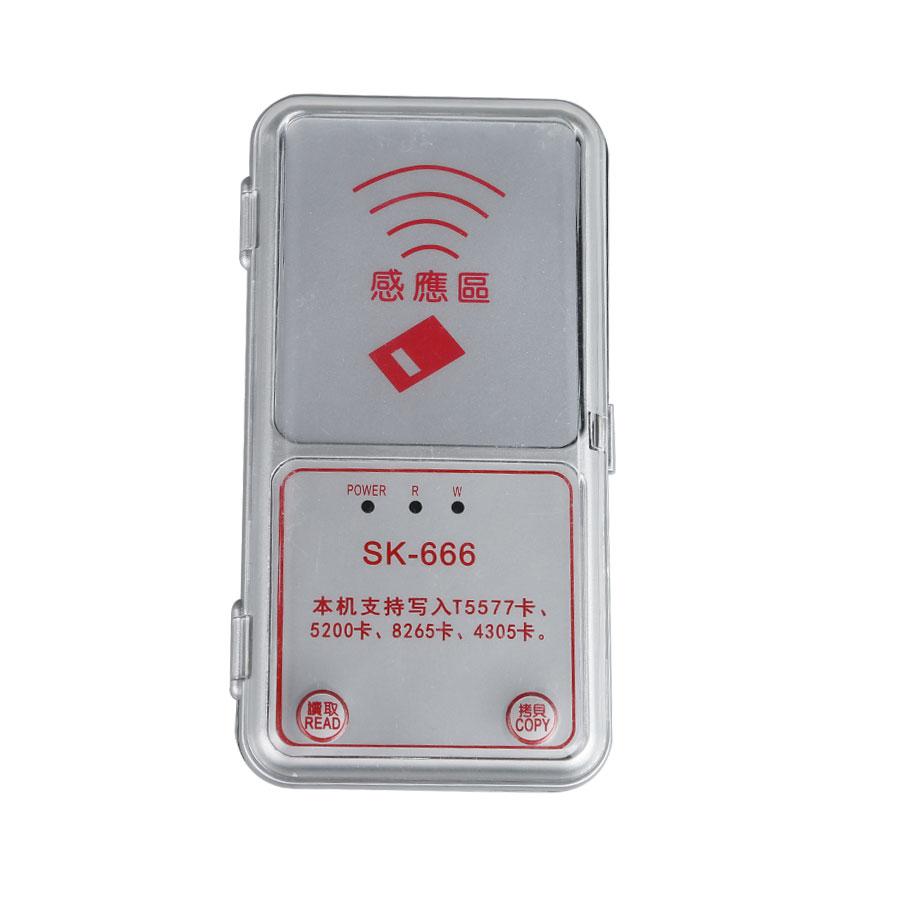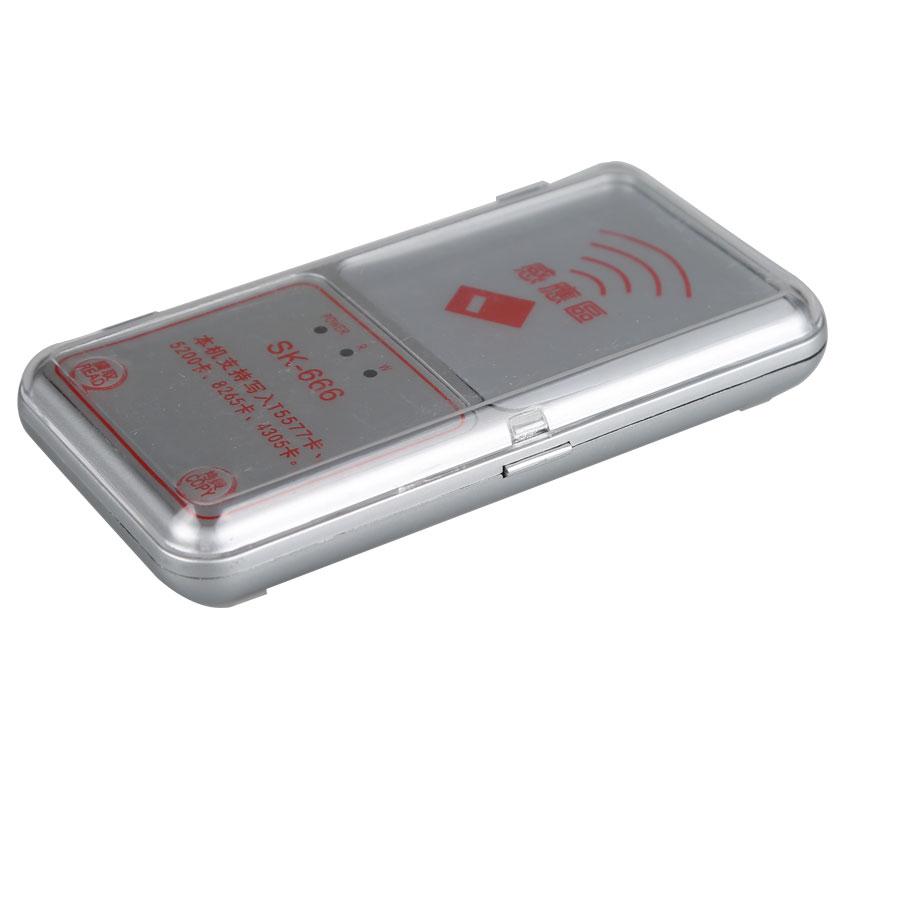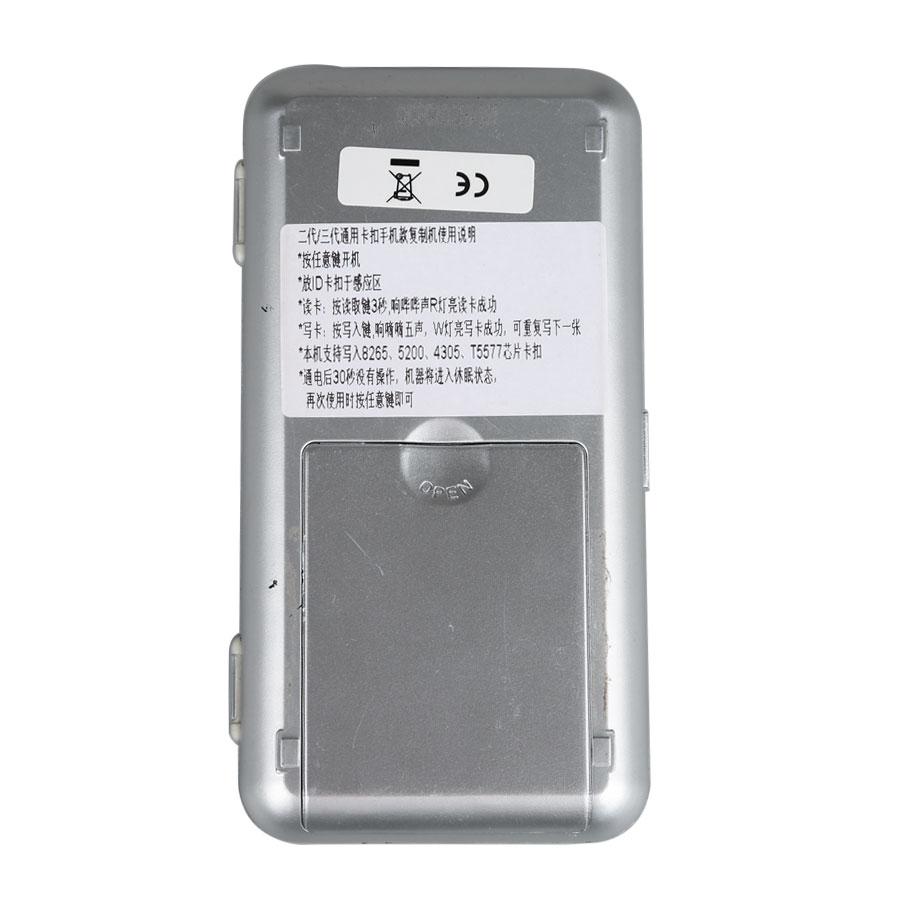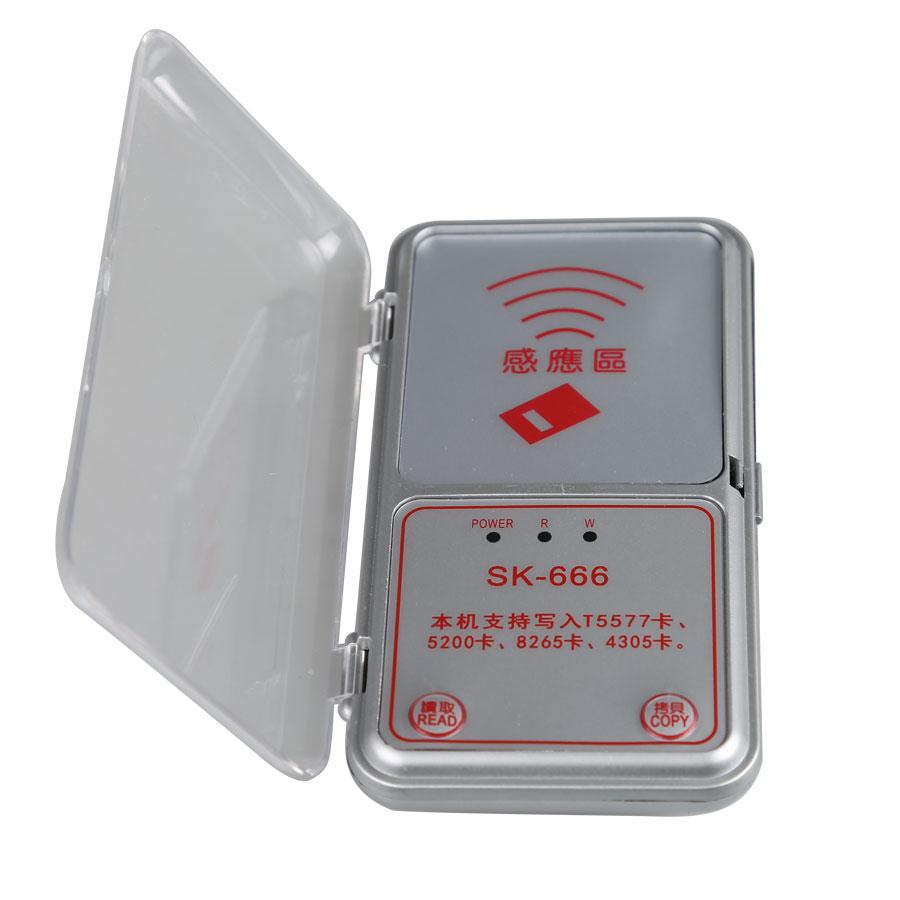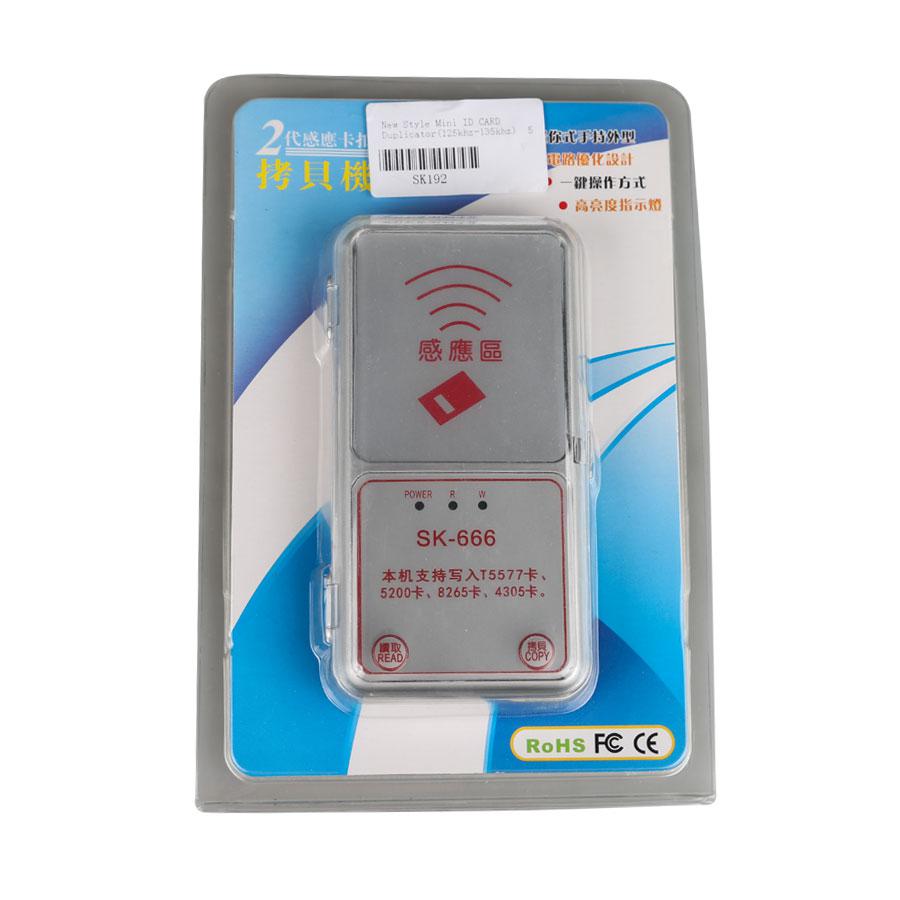 Description
New Style Mini ID CARD Duplicator(125khz)

What card types it can copy?
It can copy all of the cards available on the market including: parking cards, access cards, room card, ID cards, time and attendance system , one-card-pass, card access control systems , property identification card , class cards , etc.
It can copy both small button-type and shaped cards.
It can copy the card common in Taiwan e.g Soca sensor card, Kaduo Li proximity card, and it can force these sensors to copy only one of the classic card.proximity card can be used many times in the host.

How many times MINI Card Duplicators can be used?
It can be reused. The proximity card can be reused as many times as you can.
How to use:
1.Fitted with two AAA batteries.
2. Press any key to start up.
3. Put ID card on the sensor area.
4. Read card: press the "Read" button and you can hear it beeps for two times, "R" indicator is on and read successfully.
5. Write card: press the "Copy" button and you can hear it beeps for 5 times, "W" indicator is on and write successfully. You can repeat the same operation to write the next card.
Supported ID Card:
It is able to copy all of ID card and EM \ E555X card
It can write these chip cards including: 8265, 5200, 4305 and T5577.

User Tips:
After power on and you do not operate for 30 seconds, it will be into sleep mode, when you need to reuse just press any button.
Package Including:
1pc x New Style Mini ID CARD Duplicator(125khz)
Previous: HC705 MCU Adapter for AK500+ Key Programmer
Next: MB SD Connect Compact 4 2019.3 Star Diagnosis for Cars and Trucks with WIFI and External HDD Support Win 7