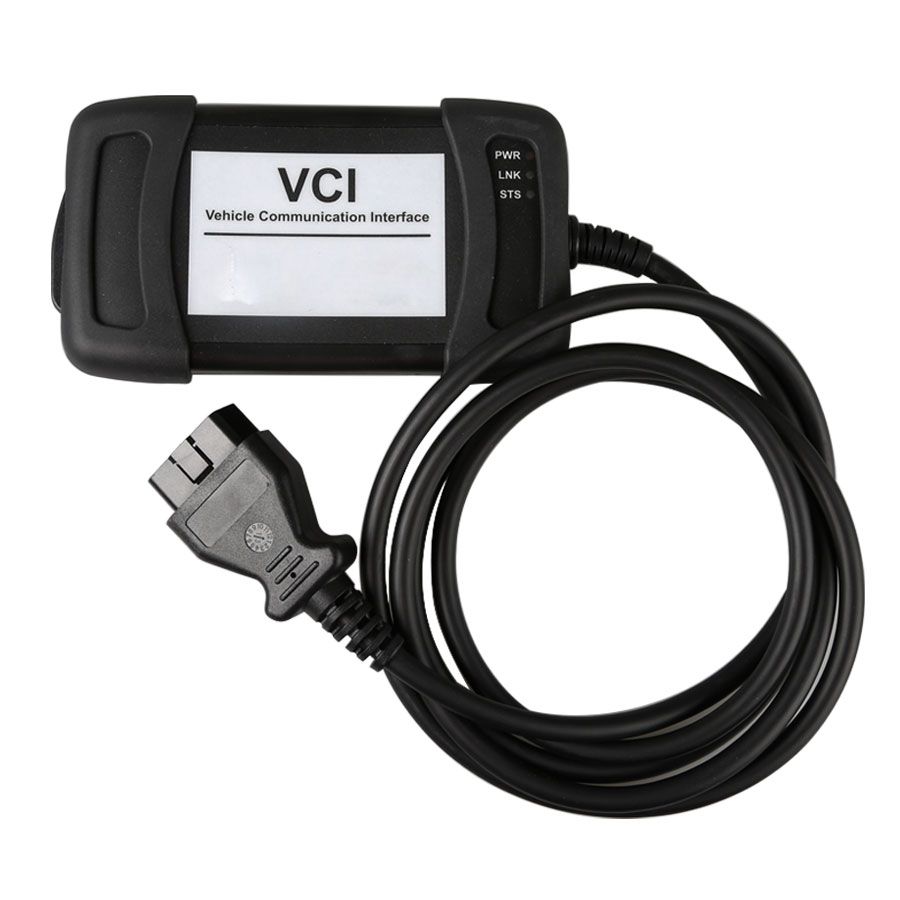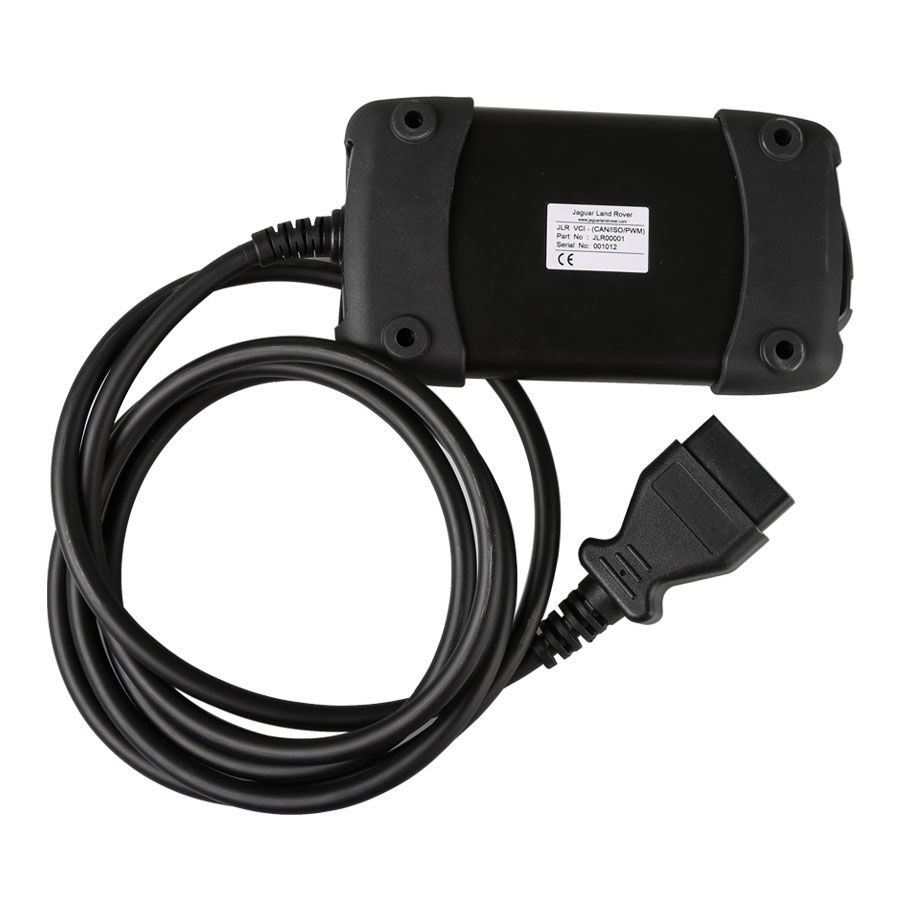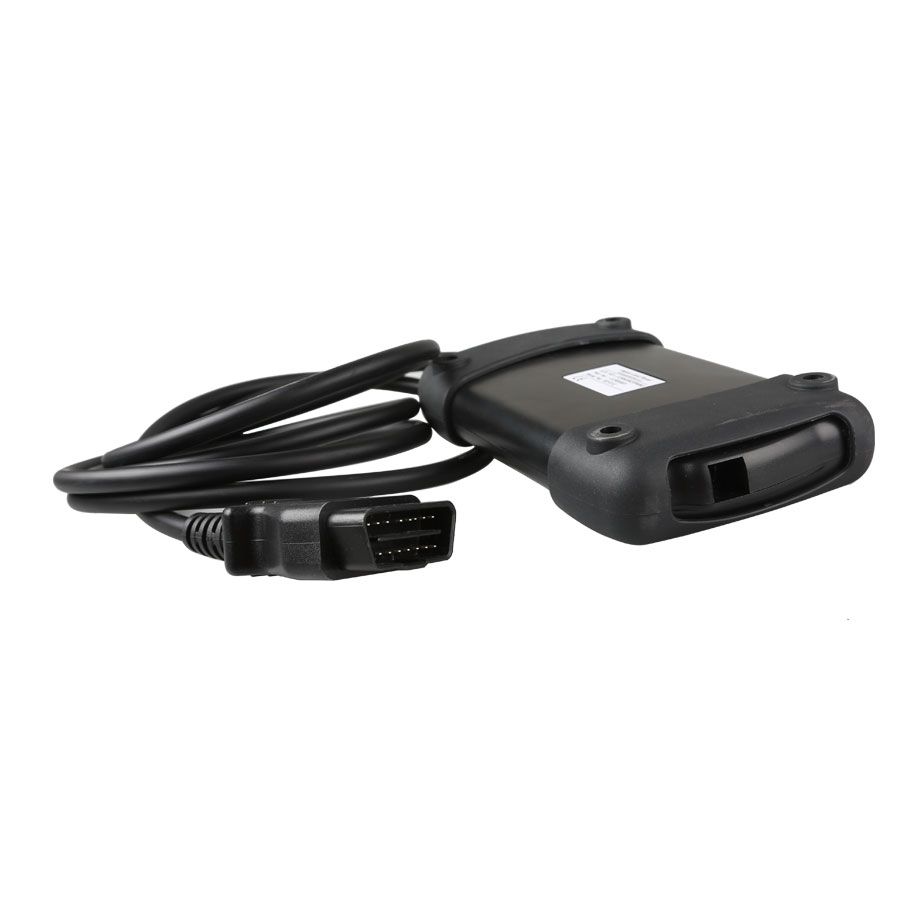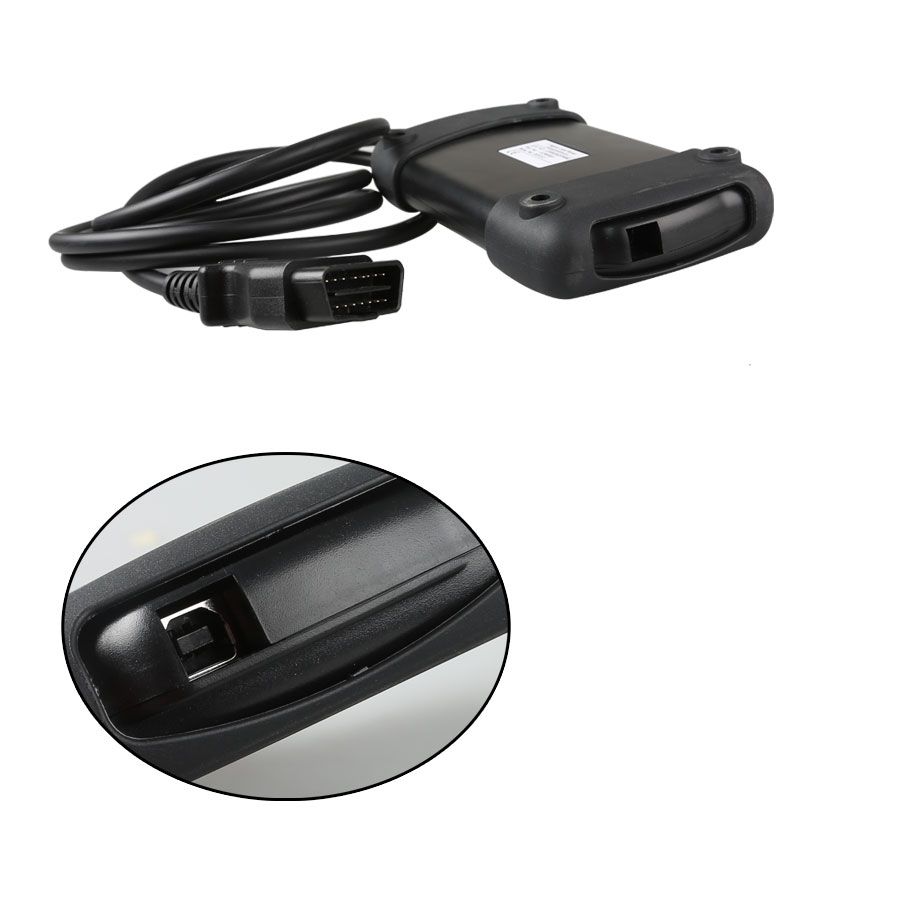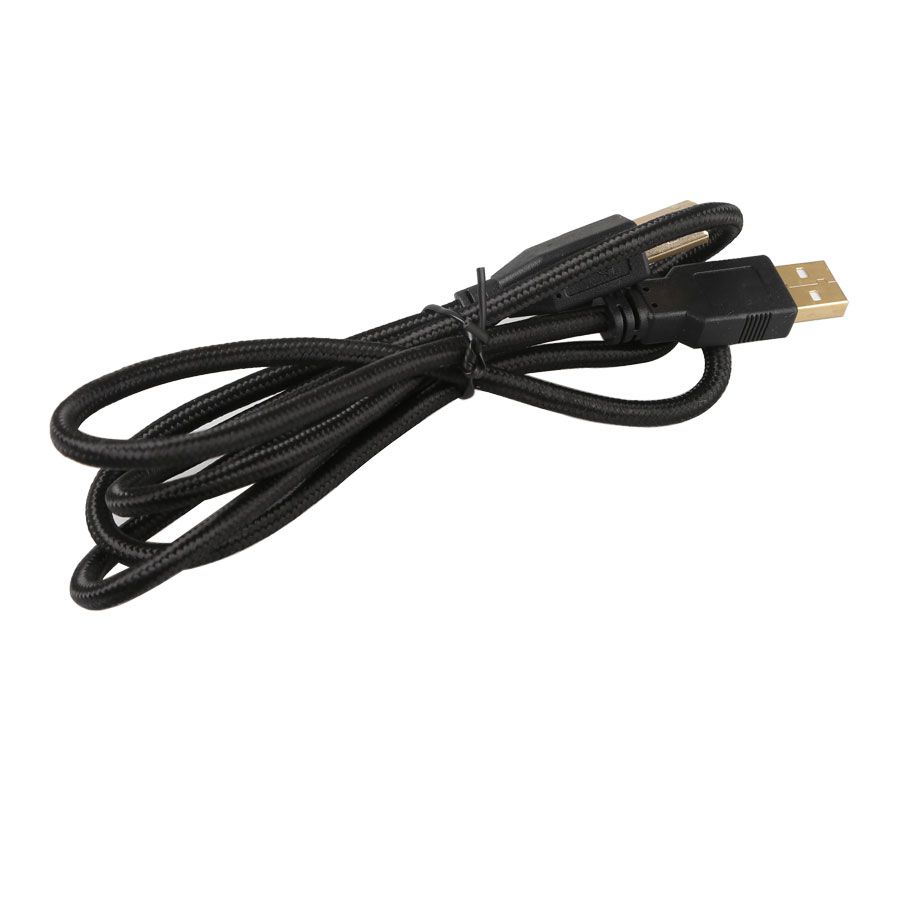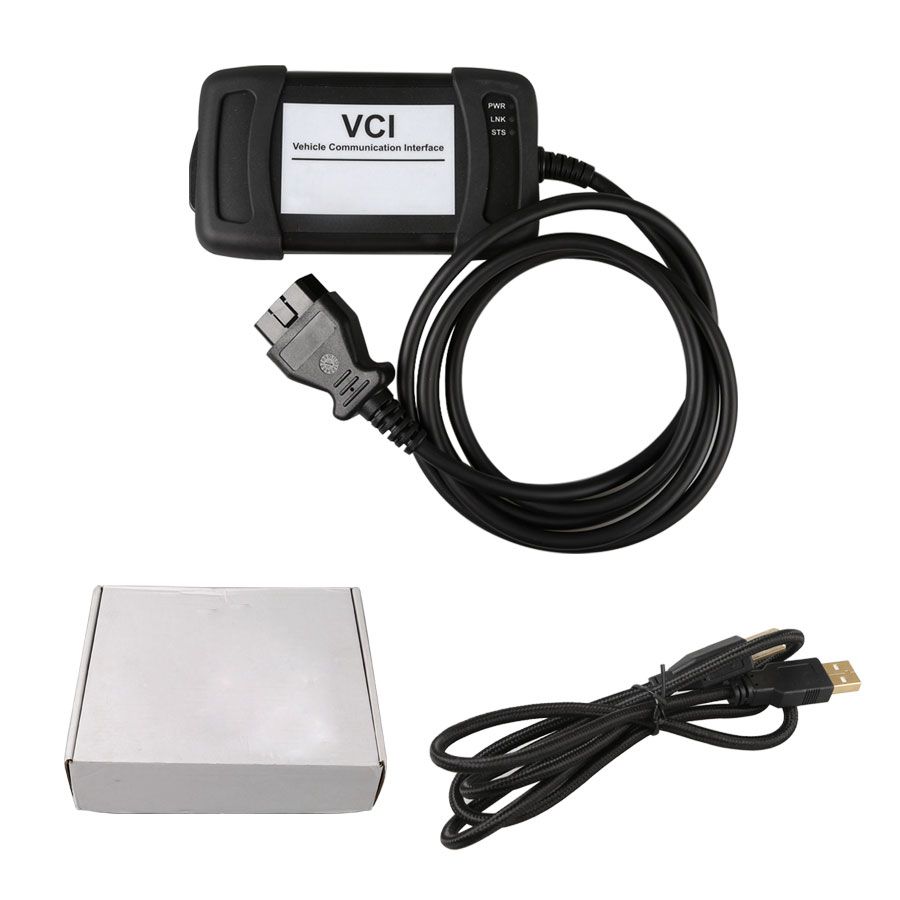 Related Accessories/Similar Items
Description
High Quality JLR VCI Jaguar and Land Rover Diagnostic Tool
JLR
has chosen Diagnostic Associates to provide them with an enhanced DAVINA that has extra hardware and software capabilities.
This will be known as the
JLR
VCI.
Software version: V145/V148
Note: SDD V145 is packed in the CD and V148 is available to download by browsing the provided link. SDD V148 is much larger to download.
SDD Diagnostics Program Features:
SDD diagnostic program supports full factory diagnostics and reprogramming
JLR Dealerships use it as the factory diagnostics tool
New VCI for the JLR SDD System
Overview:
Jaguar
Land Rover
approved device
Replacement for JLR SDD VCI's
Covers CAN, MultiCAN, ISO9141 and SCP Vehicle Networks
Suitable for legacy, current and future vehicles
Packed with standard 2m USB cable
Easy to update for
J2534
new functionality
Function:
Using integrated circuitry, the JLR VCI has a variety of functions including: reading and clearing Diagnostic Trouble Codes; running active and utility tests; data monitoring and reprogramming.
Connectivity and communication:
Plug the JLR VCI to the vehicles
OBDII
connector and connect it to the laptop via a USB cable.
Once the
J2534
DLL files are loaded, JLR VCI will allow you to operate JLR SDD.
What does the JLR VCI do?
The JLR VCI connects directly to the vehicle OBDII (Diagnostic) connector, it then connects to the laptop via a USB cable for use with SDD.
Once the
J2534
DLL files are loaded, this product will allow normal operation with JLR SDD Diagnostic Tool.
All communication is possible on with this device.
How does the JLR VCI operate in J2534 Mode?
The JLR VCI is simple and easy to use. JLR SDD DVD 145 or V148 is optional to install.
Connect the J2534 device to the vehicle OBDII connector (the device powers from the vehicle).
Connect the 2m USB cable to the JLR VCI and the other end to the SDD Laptop.
The (PWR) LED will turn solid red to show the JLR VCI is powered. During communication with the vehicle the Status (STS) LED will flash green.
How does the JLR VCI get updated for future Software Updates?
Periodically JLR will release updates to its products' drivers and software.
These updates are necessary to either release further device functionality or to resolve field issues.
The updating of the drivers and software is handled by the diagnostic test application which will install the updates on request.
If problems are experienced during device use, always make sure that the latest device software and drivers have been installed.
The JLR VCI is suitable for use with all JLR vehicle models with the following exceptions:
Flash programming of
engine
Control Modules (
ECM
s) on XJS and pre-2003 XJ and XK models (AJ16, AJ26, AJ27
engine
s).
Simultaneous logging of ECM and TCM datalogger signals on 2006my Range Rover
TAG: Land Rover SDD
Land Rover
diagnostic
Package Includes:
1pc x JLR VCI Jaguar and Land Rover Diagnostics Tool V145/V148 version
Reviews

12
#1 mohannad darwish
Sep 9, 2018

Great product everything on time.Seller great thanks
#1 oscar rafael
Jan 9, 2019

Could you put low value as import duty for the package?
#1 salih atmar
Mar 9, 2019

Great product arrived super fast via office for Brasil recommend.
#1 EmigighFema EmigighFema
Nov 9, 2018

Thank you very much just as I want
#1 Hector Laureano
Dec 9, 2018

Received the parcel in good condition. Delivery is fast.
#1 andres
Jul 9, 2018

Great product everything on time.Seller great thanks
#1 ernesto delatorre
Jun 9, 2018

Thank You for your great communication - i will recommend your store to friends. this High Quality JLR VCI Jaguar and Land Rover Diagnostic Tool is good quality, working very well
#1 Ezequiel Ducculi
Apr 9, 2019

works Perfect Thank You
#1 carlos a. a. pacheco pacheco
Dec 9, 2018

Ok , happy
#1 dffwsfx dsfx
Mar 9, 2019

Fast delivery, good quality.
Previous: Mitsubishi Fuso C5 Xentry Diagnostic Kit (2012-2016) with Wifi
Next: OBDSTAR H110 VAG I+C for MQB VAG IMMO+KM Tool Support NEC+24C64 and VAG 4th 5th IMMO