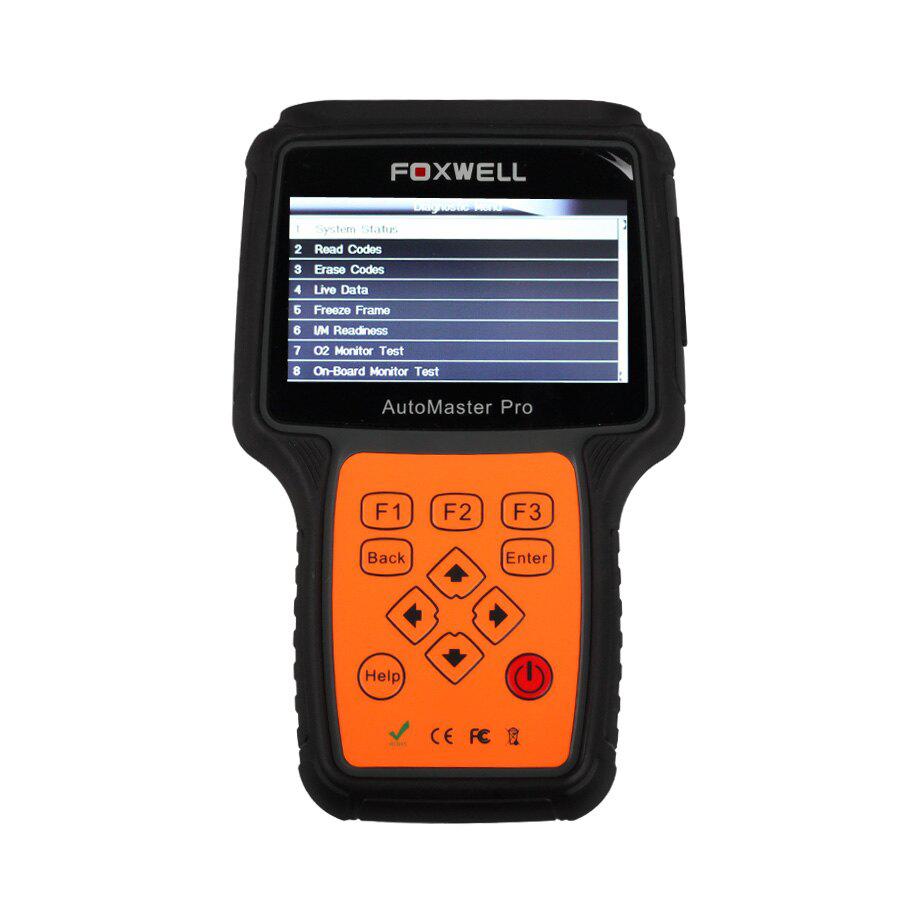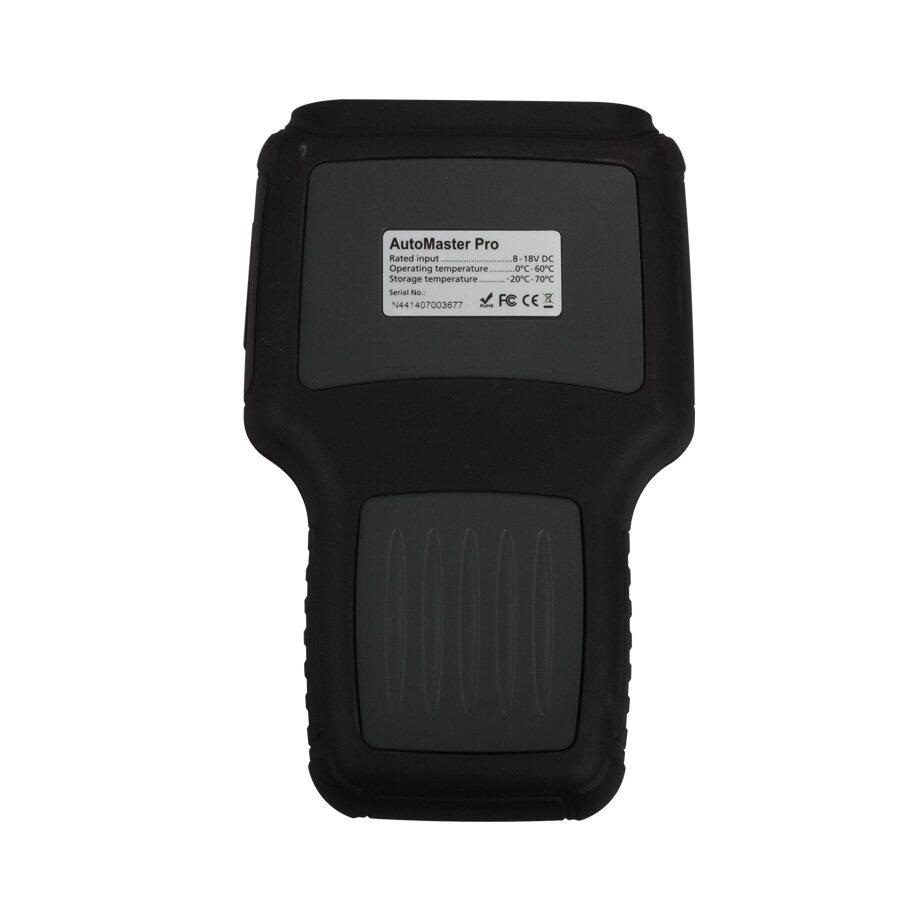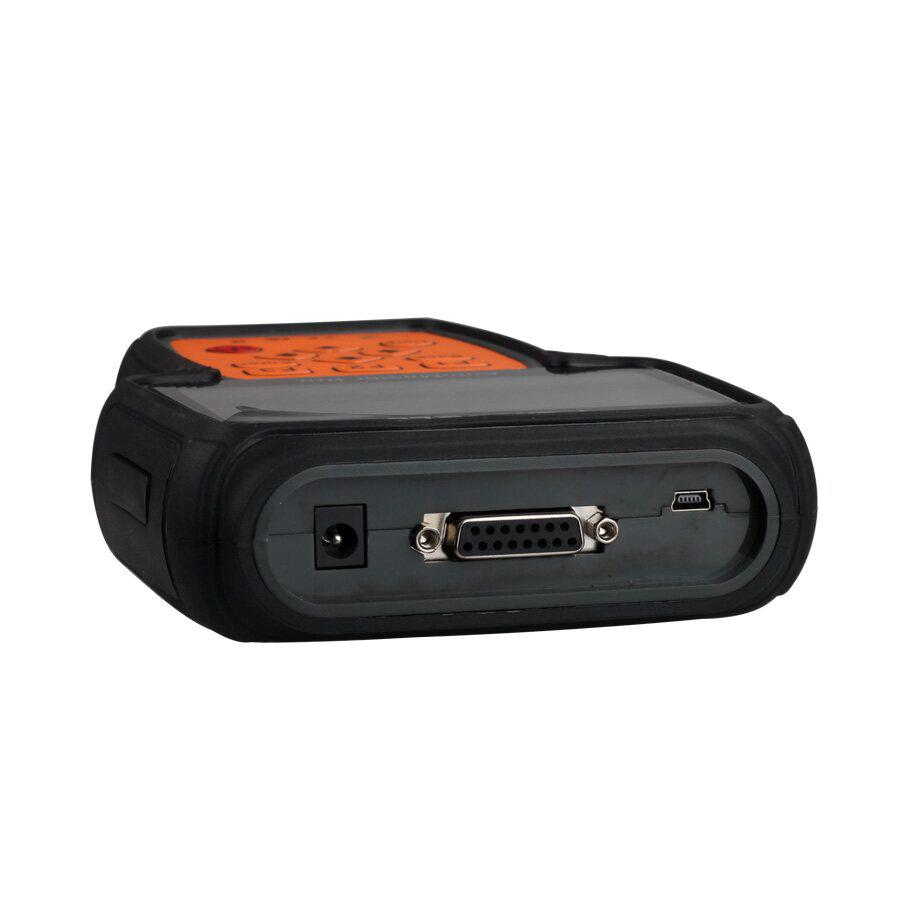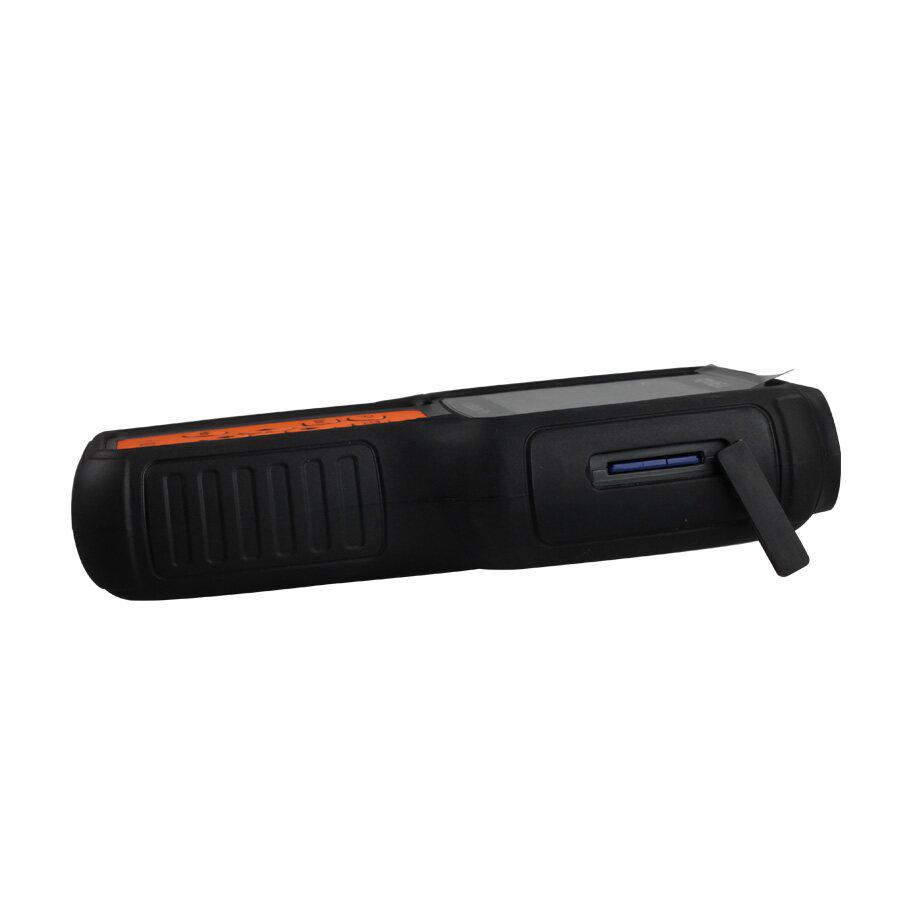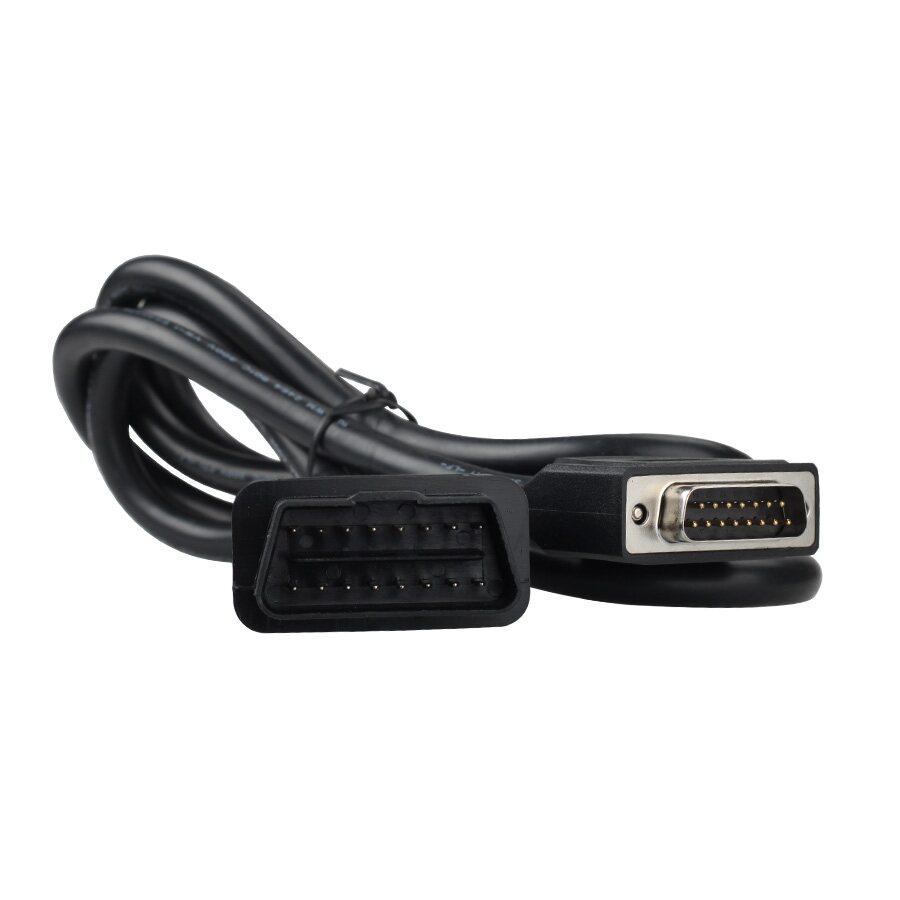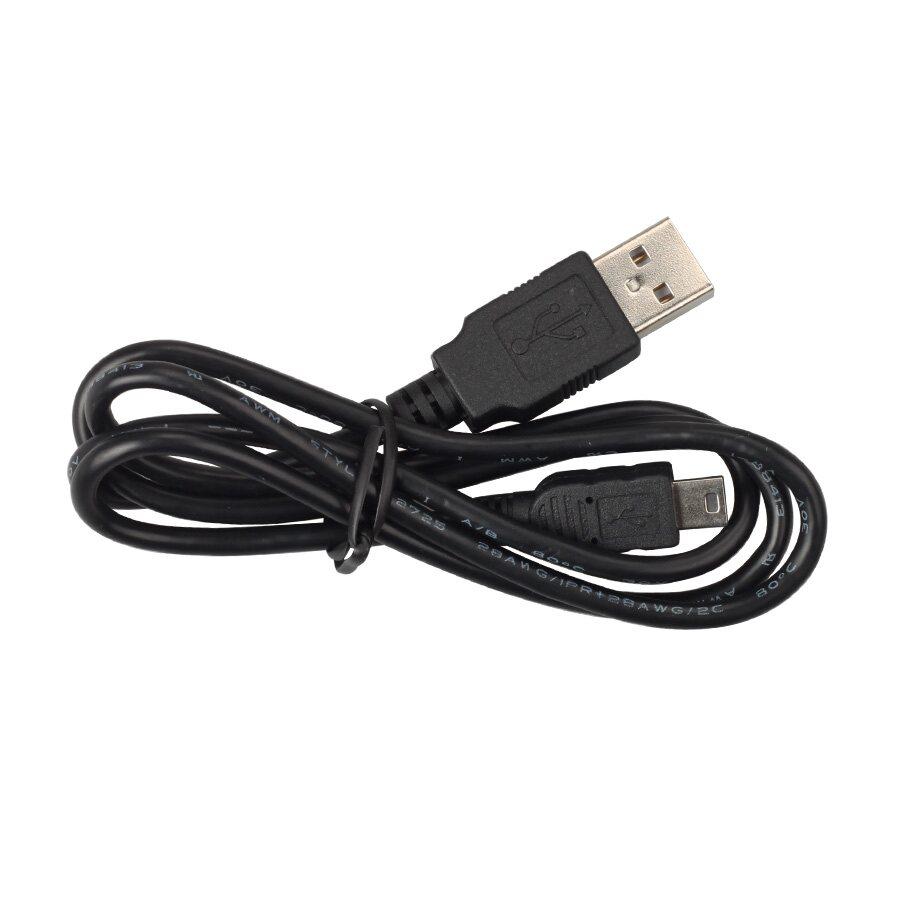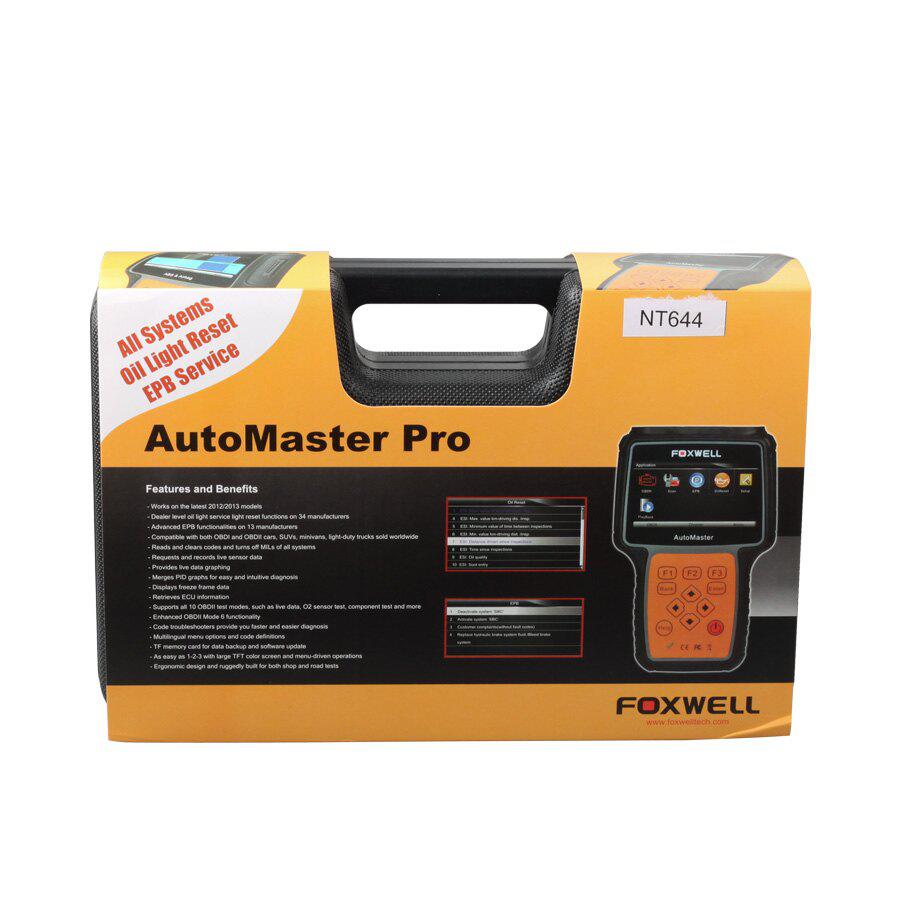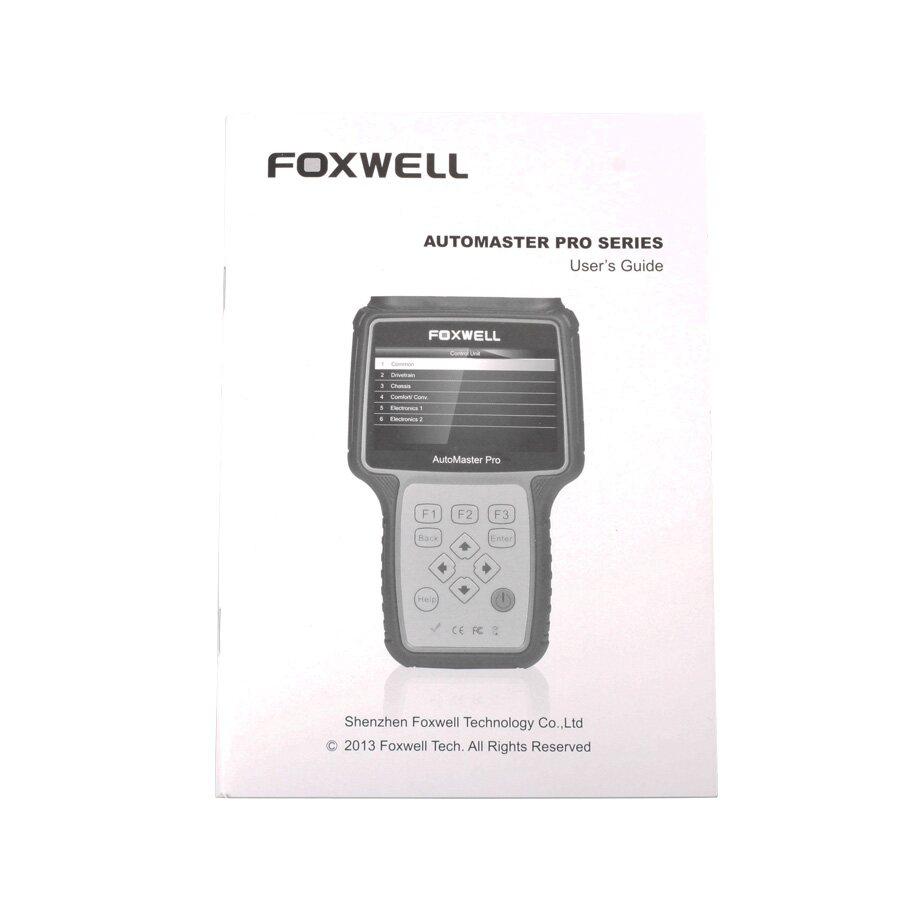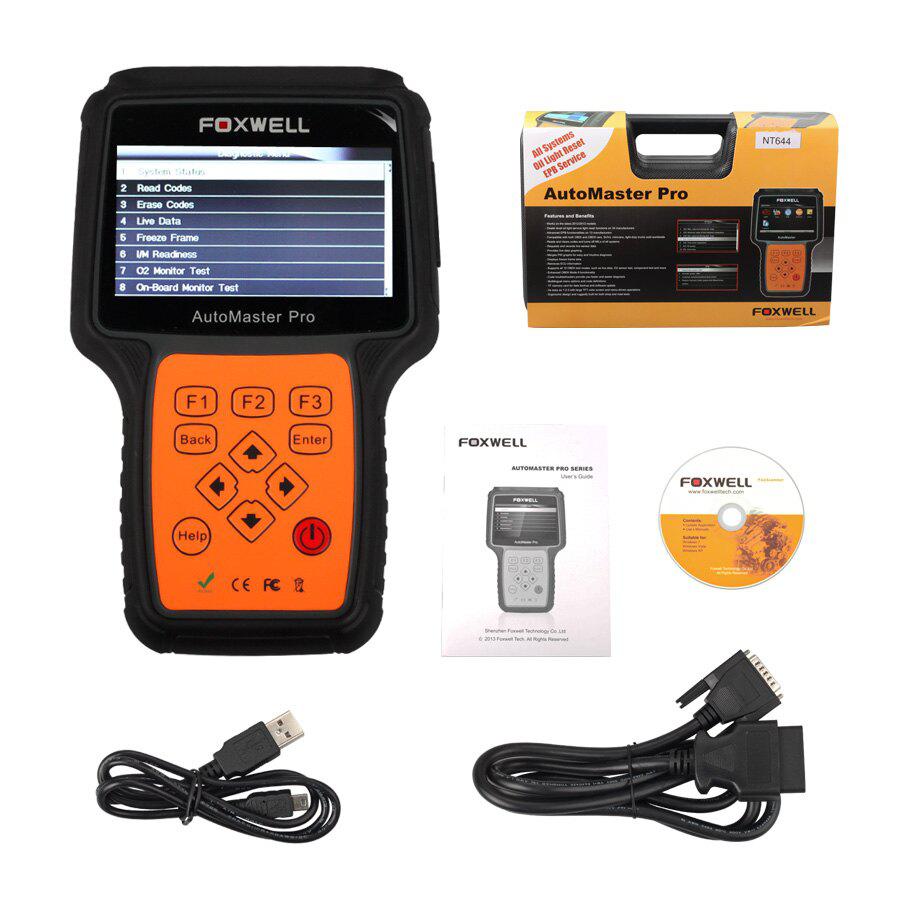 Description
Foxwell NT644 AutoMaster All Makes Full Systems + EPB+ Oil Service Scanner
Foxwell NT644 AutoMaster Features and Benefits:
1. Coverage includes 49 manufacturers
2. Works on the latest 2012/2013 models
3. Dealer level oil light service light reset functions on 32 manufacturers
4. Advanced EPB functionalities on 13 manufacturers
5. Compatible with both OBDI and
OBDII
cars, SUVs, minivans, light-duty trucks sold worldwide
6. Reads and clear codes and turns off MILs of all systems
7. Requests and records live sensor data
8. Provides live data graphing
9. Merges PID graphs for easy and intuitive diagnosis
10. Displays freeze frame data
11. Retrieves ECU information
12. Supports all 10 OBDII test modes, such as live data, O2 sensor test, component test and more
13. Enhanced OBDII Mode 6 functionality
14. Code troubleshooters provide you faster and easier diagnosis
15. Multilingual menu options and code definitions
16 SD memory card for data backup and software update
17. As easy as 1-2-3 with large TFT color screen and menu-driven operations
18. Ergonomic design and ruggedly built for both shop and road tests
Foxwell NT644 AutoMaster Pro Specifications:
Display: Backlit, 480*272 TFT color display
Working Temperature: 0 to 60℃ (32 to 140℉)
Storage Temperature: -20 to 70℃ (-4 to 158℉)
External Power: 8-18 Volts powered by vehicle battery

Notice:
1. It is free update for 18 months,but you need pay 100 usd one year if you want to update after 18 months.
2. It can support diesel small car,but can not support goods van.
3. Can't support Australian cars
Vehicle Coverage:
Difference among Nt644, NT414,NT624,NT4021
NT644
NT414
NT624
NT4021

General Diagnostic Coverage: same as NT414

Oil Light Reset Coverage: same as NT401

EPB Service Coverage: same as NT415

DPF Coverage:

Acura, Alfa Romeo,

Audi

, Bentley,

Mercedes Benz

,

BMW

, Bugatti,

Chrysler

,

Citroen

, Dacia, Fiat,

GM

, Honda, Infiniti,

Jaguar

, Lancia,

Land Rover

, Lexus, Maserati, Maybach, Mini,

Mitsubishi

,

Nissan

, Opel,

Peugeot

,

Renault

, Rolls-Royce.Scion, Seat,

Skoda

, Sprinter, Toyota, Vauxhall, Volkswagen

BRT Coverage:

same as NT402.

TPS/TBA(Throttle Body Alignment )Coverage:

Honda,Hyundai,

Infiniti,JAC,Kia,

LandRover,

Lexus,Lincoln,

American Coverage:Chrysler

, Ford, GM, Brazilian GM

(For Brazilian Market Only)

Asian Coverage: Au Ford (For Australian Market Only), Acura, Daewoo,Honda, Holden (For Australian Market Only), Hyundai, Infiniti, Isuzu,Kia, Lexus, Mazda, Mitsubishi, Nissan, Perodua, Proton, Scion, Subaru, Suzuki, Toyota

European Coverage:

Audi, Abarth, Alfa-Romeo,Bentley, BMW, Bugatti, Citroen, Dacia, EU Ford, Fiat,

Jaguar

, Lancia,

Land Rover

, Maybach, Maserati,

Mercedes Benz

, Mini, Opel, Peugeot, Porsche,

Renault

,Roll-Royce. Saab, Seat, Skoda, Smart, Sprinter, Vauxhall,

Volvo

, Volkswagen

Same As NT414

Oil Light Reset Coverage: same as NT401

EPB Service Coverage: same as NT415

Battery Configuration Coverage: same as NT402
Package List:
1 pc x NT644 Scan Tool
1 pc x User's Guide
1 pc x Memory Card
1 pc x USB Cable
1 pc x Diagnostic Cable
1 pc x Blow molding case
Reviews

13
#1 Dijana Kulenović
Sep 9, 2018

Everything's okay.
#1 oziel casas vela
May 9, 2018

Wrote to the seller, you can send today. The seller confirmed that there is in stock, will be able to send. The parcel was sent on the same day, thank you very much, fast delivery, the goods will match the description. Ordered from russia.
#1 pablo rojas
Sep 9, 2018

Very good fast delivery
#1 Serge Jodoin
Dec 9, 2018

Everything came in time, packed well.
#1 Norbert Hain
Apr 9, 2019

The order came for 3 days, everything would be so!!!! I'll check, i'll add a review.
#1 VIJAY MAHARAJ
Nov 9, 2018

Excellent!
#1 claudio dias
Jul 9, 2018

working good this Foxwell NT644 AutoMaster All Makes Full Systems+ EPB+ Oil Service Scanner is good quality, working very well
#1 Emilio Ferreira
Aug 9, 2018

The delivery was fast, all came days in 10.
#1 roberto campos figueiras
Oct 9, 2018

All on time .. I recommend the seller 5 of 5
#1 Andres Moreno
Feb 9, 2019

Arrived super fast delivery. The best they have representative here in Brazil P make delivery. Good seller. Recommend.
Previous: Original New 2 Button Smart Key 313.8MHZ with Keyless Go Function for Suzuki
Next: Foxwell NT600 Engine Airbag ABS SRS Reset Scan Tool for Cars/SUVs/minivans