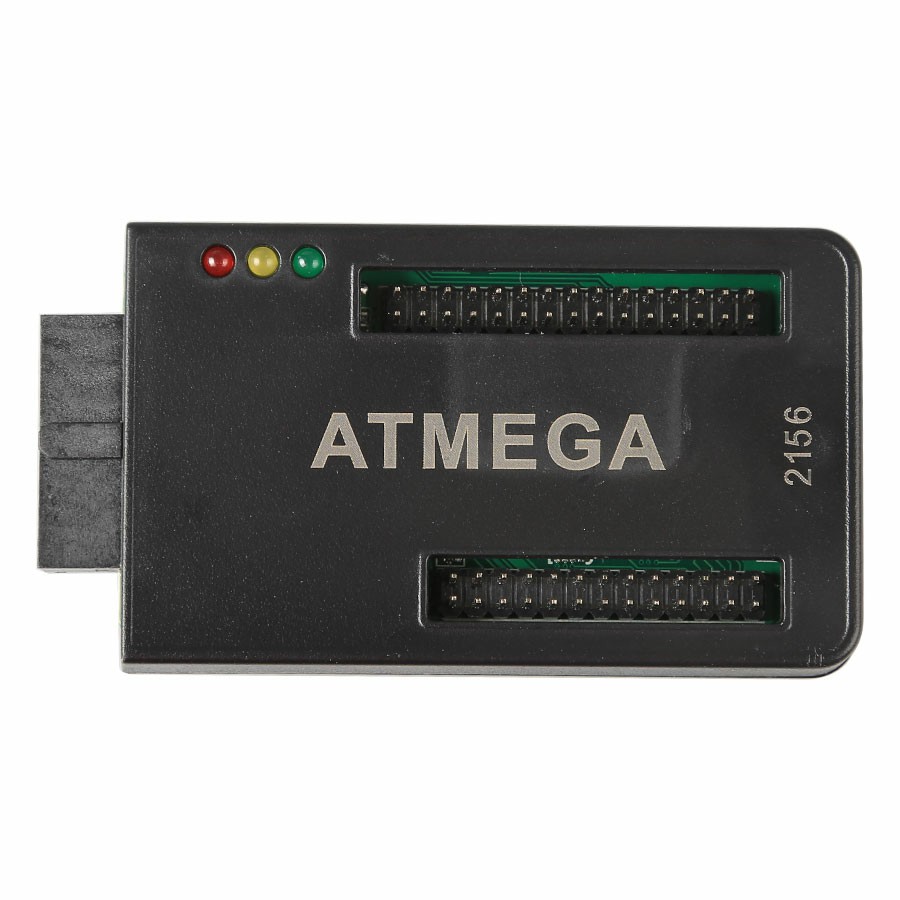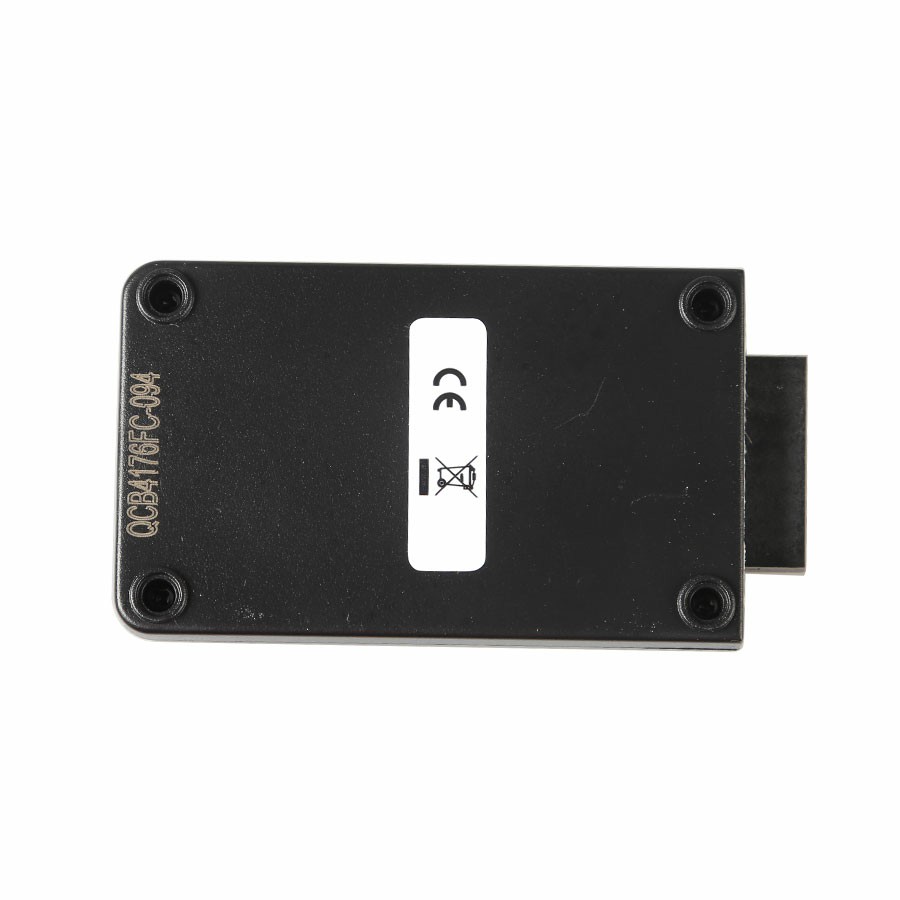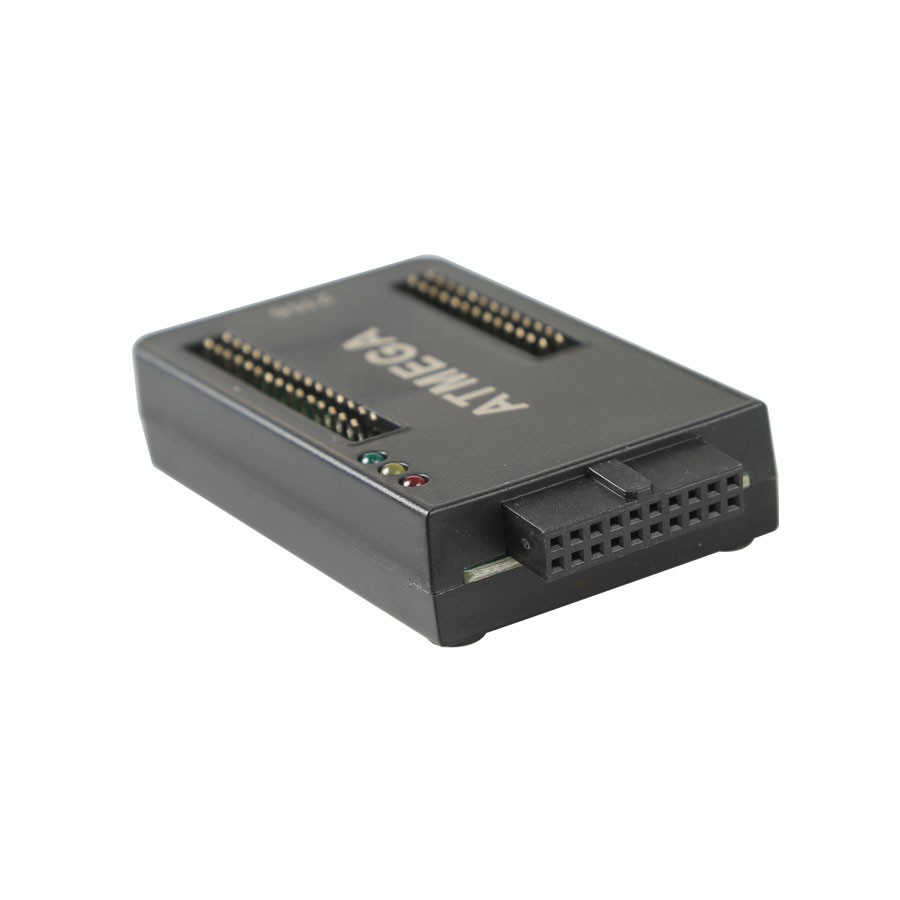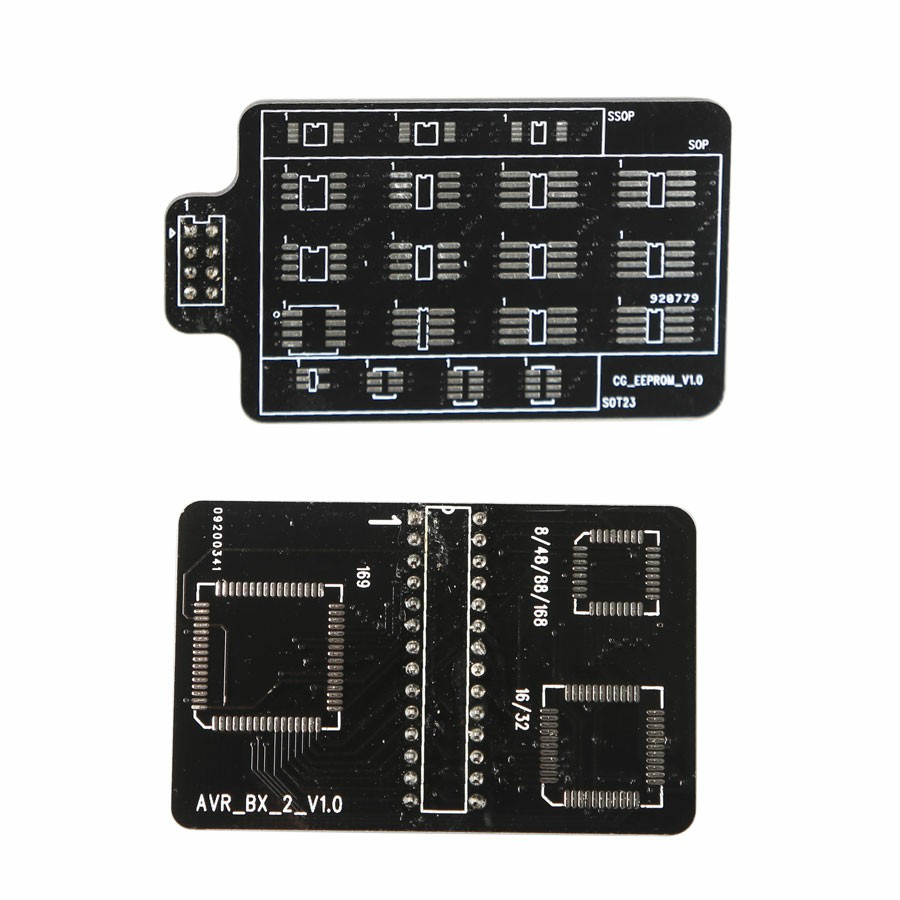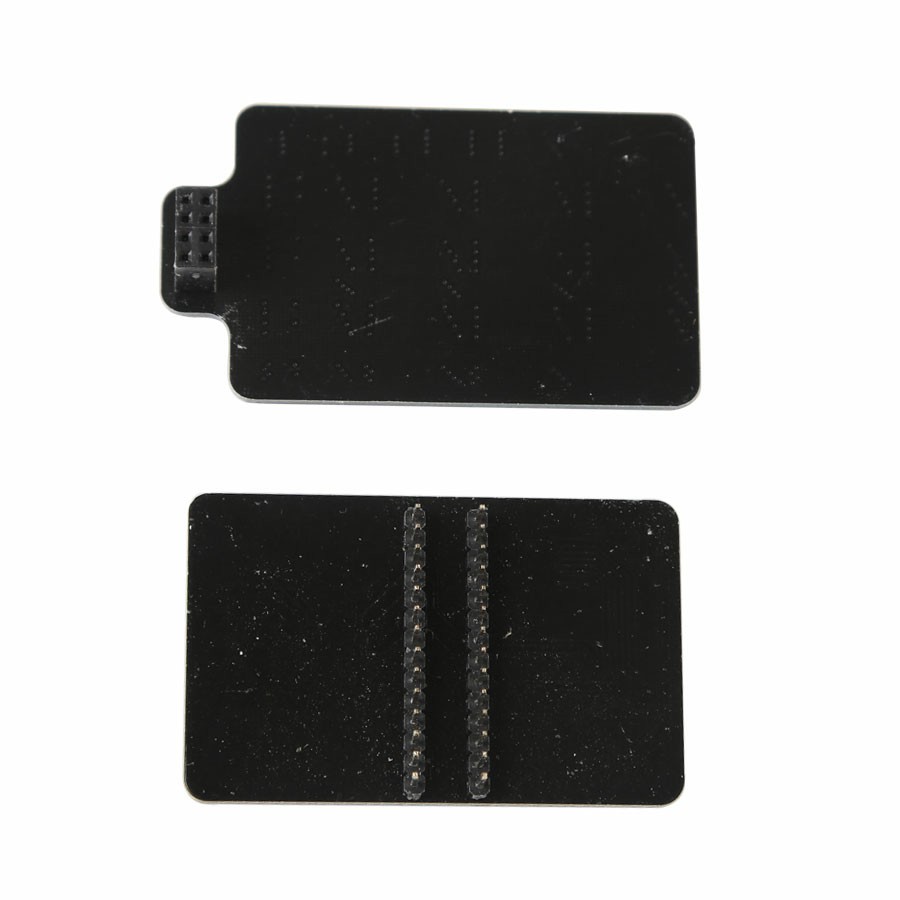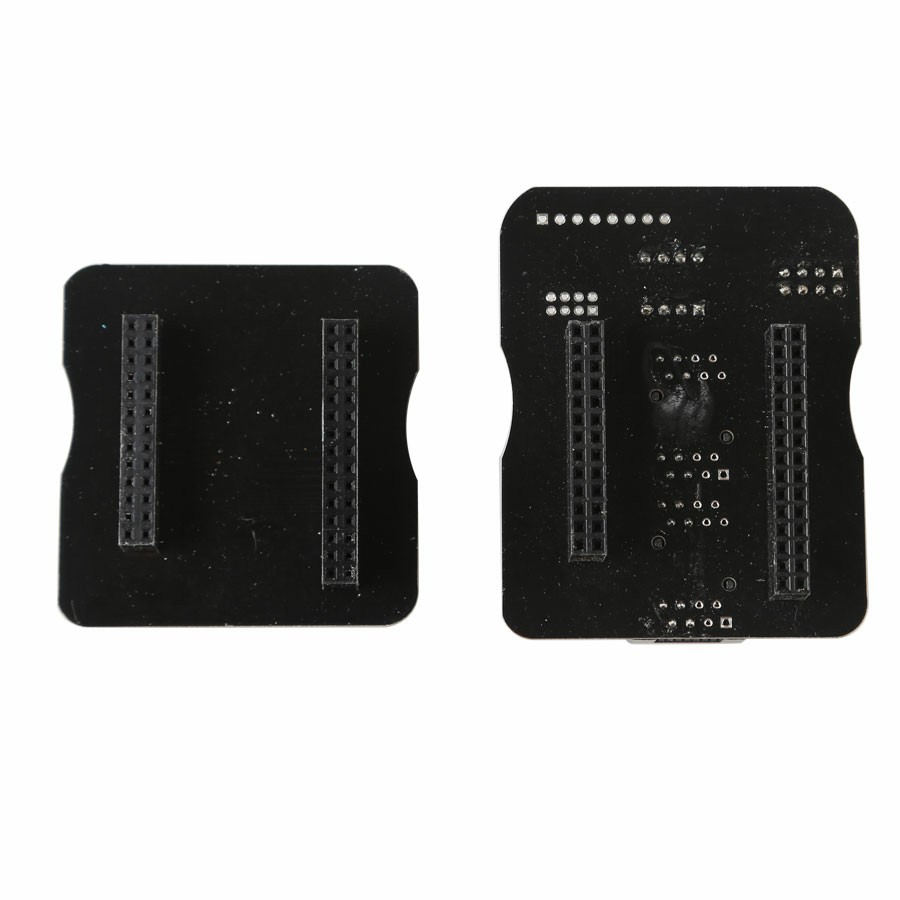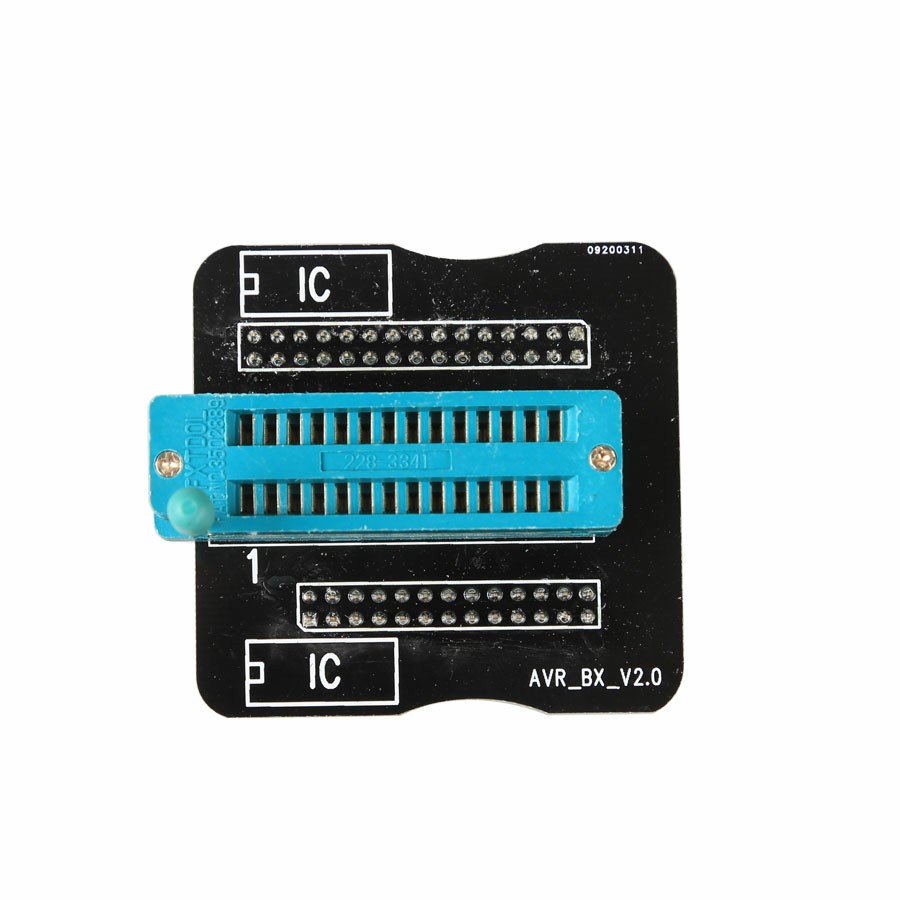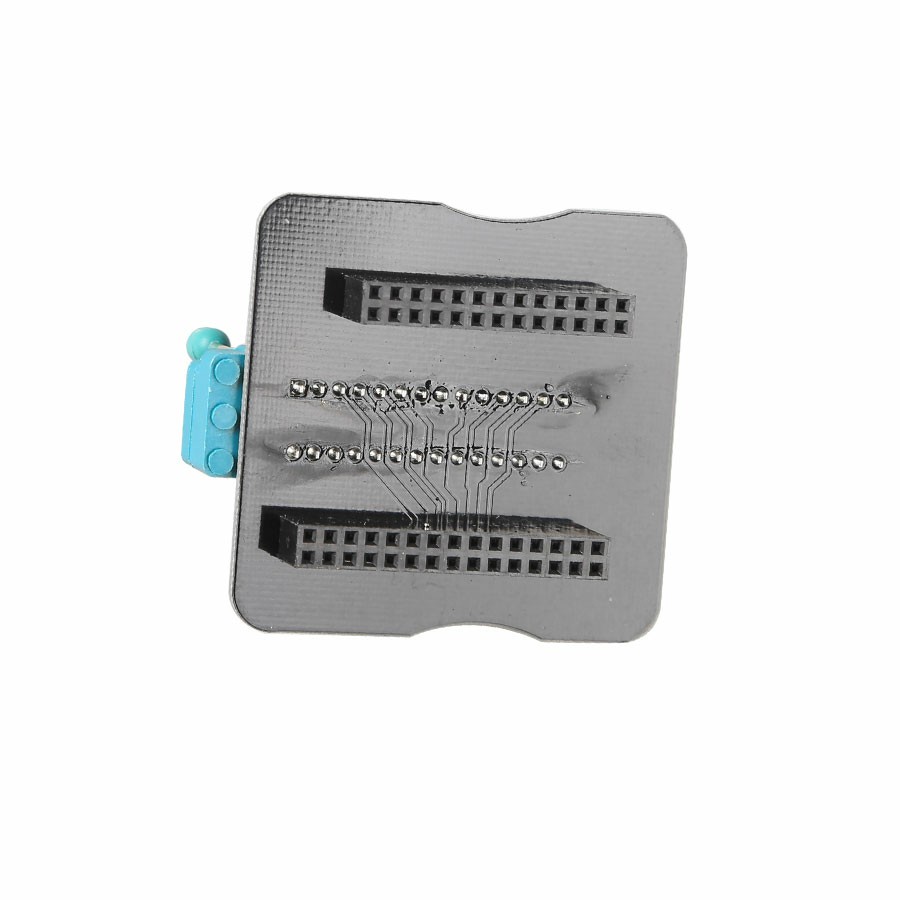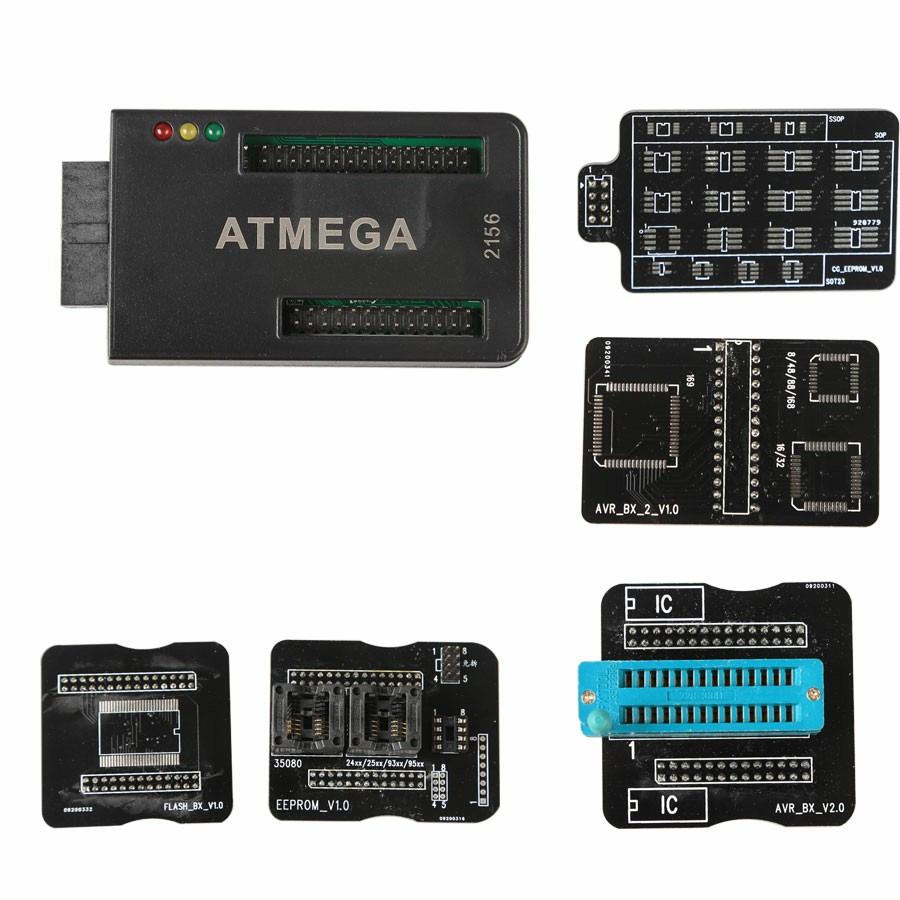 Description
CG100 ATMEGA Adapter for CG100 PROG III Airbag Restore Devices with 35080 EEPROM and 8pin Chip reading and writing

The ATM adapter suppports:
35080:
M35080DQ080, M35080DQ160, M35080 3/6, M35080 V6 / VP (5 seconds to adjust mileage: directly read and write)
ATMEGA Parallel:
MEGA8L, MEGA48, MEGA88 (can erase the second-hand ATMEGA8L for re-use) MEGA16, MEGA32, MEGA169
24 Series:
24C01 24C02 24C04 24C08 24C16 24C32 24C64 24C128 (read and write)
93 Series:
93c46 93c56 93c57 93C66 93c76 93c86 (read and write)
25 Series:
25010 25020 25040 25080 25160 25320 25640 25128 25256 (read and write)
95 Series:
95010 95020 95040 95080 95160 95320 95640 95128 95256 95512 (read and write)

Add 9S08GL16 CPU
Parallel FLASH:
AMD: AM29BL802D (can erase the FAW REIZ MT34 immobilizer)
Package Includes:
1pc x ATMEGA Adapter
1pc x EEPROM Adapter
1pc x AVR Adapter
1pc x AVR V2.0 Adapter
1pc x EEPROM-SO Adapter
1pc x FLASH Adapter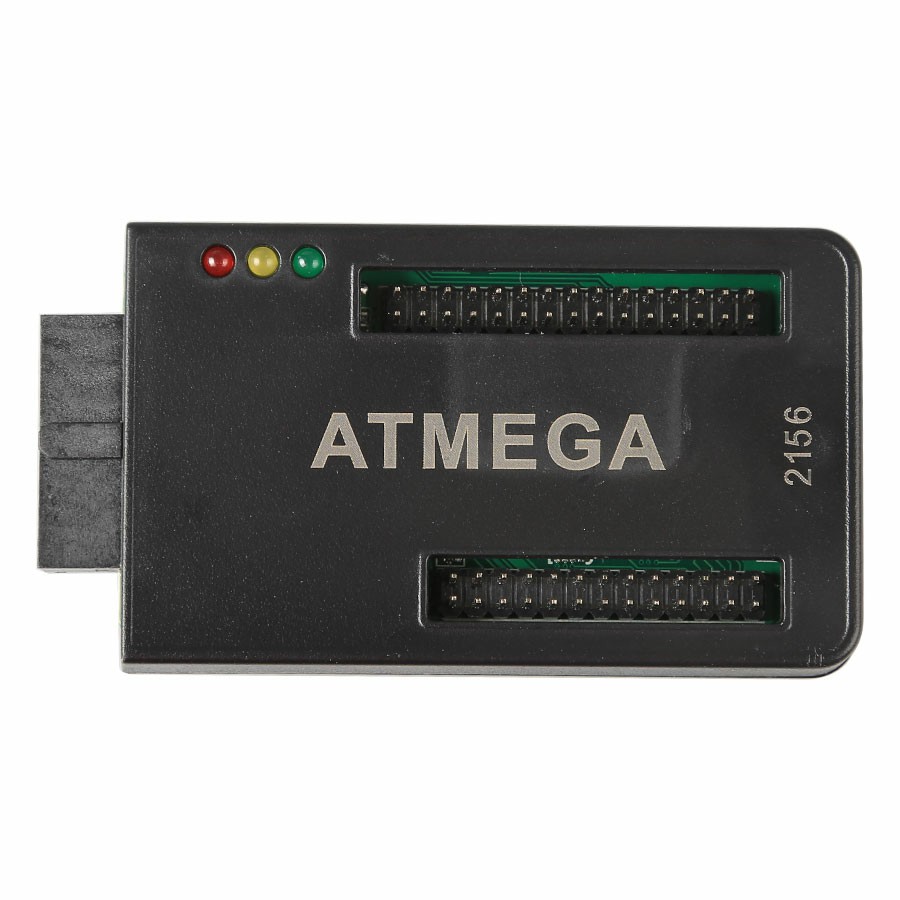 Reviews

10
#1 vasken jilkevorkian
Apr 9, 2019

I received the goods, i liked the quality.
#1 Denis Tuzov
Dec 9, 2018

Perfect. Communication at all times. Very fast sent
#1 Patti Uphoff
May 9, 2018

A professional approach, I recommend the seller
#1 Claudio Souza Silva
Aug 9, 2018

Great product arrived super fast via office for Brasil recommend.
#1 WILLIAM FESKOWETZ
Mar 9, 2019

Delivery is very fast, the device is intact and do not harm. To the car has not yet connected, as i will try then i will add a tip, and so everything is fine.
#1 md ali
Dec 9, 2018

All the best, very fast! Thank you!
#1 aurelie bache
Apr 9, 2019

Ok , happy this CG100 ATMEGA Adapter for CG100 PROG III Airbag Restore Devices with 35080 EEPROM and 8pin Chip is good quality, working very well
#1 daniel lastra carrasco
Apr 9, 2019

The goods were sent quickly.
#1 alexander amanhyia
Jan 9, 2019

OK. Now received the email files right
#1 ALEX SAMADASHVILI
Oct 9, 2018

The order came for 3 days, everything would be so!!!! I'll check, i'll add a review.
Previous: V2.0.0.11 Diatronik SRS+DASH+CALC+EPS OBD Tool with USB Dongle Support All Renesas and Infineon via OBD2 Powerful than CG100 Prog III
Next: XTUNER Bluetooth CVD-9 on Android Commercial Vehicle Diagnostic Adapter XTuner CVD Heavy Duty Scanner