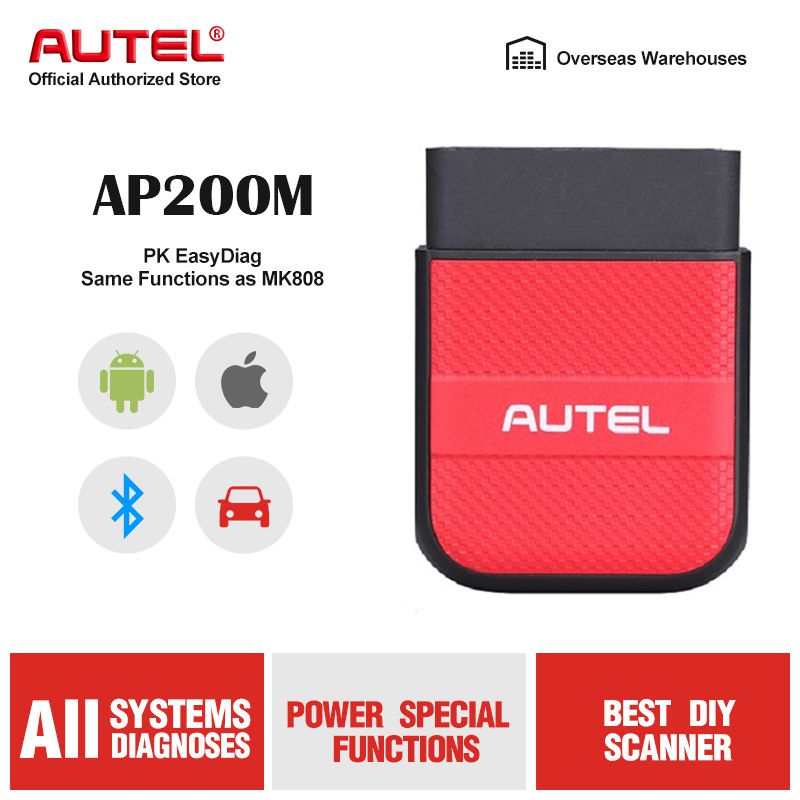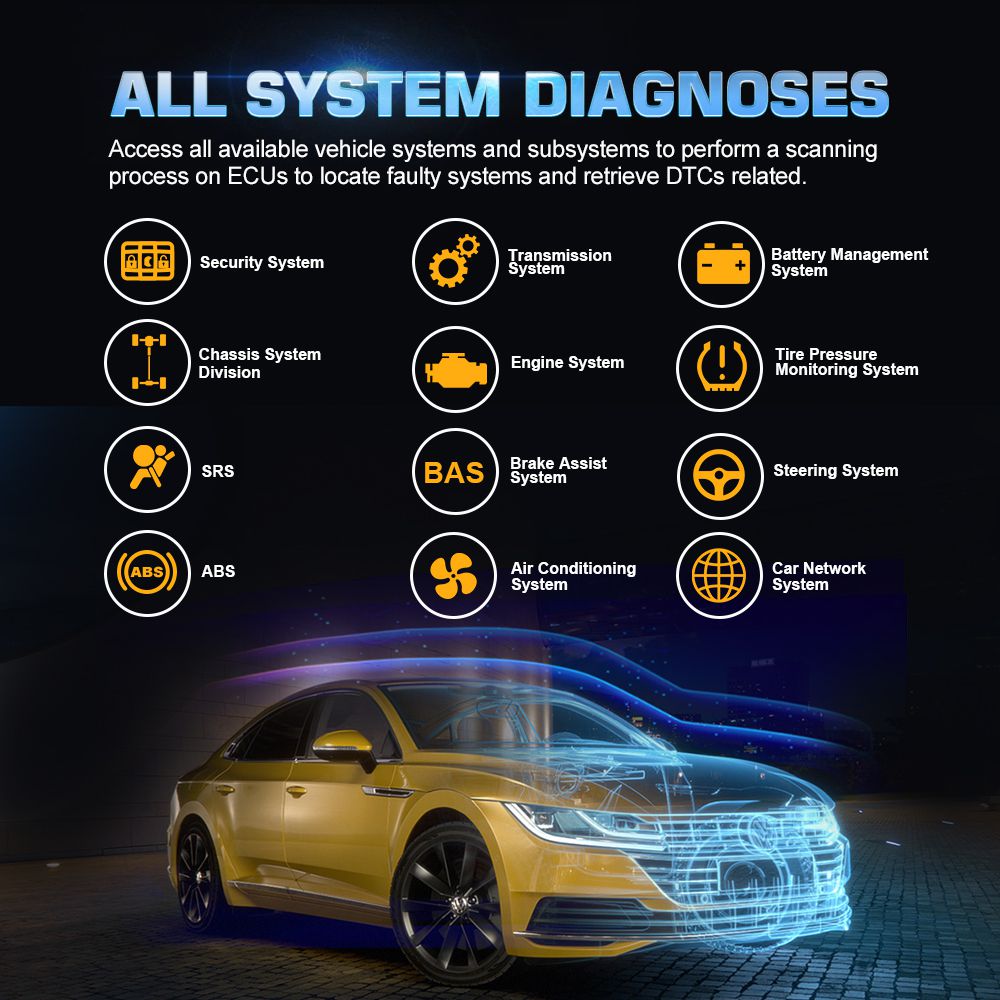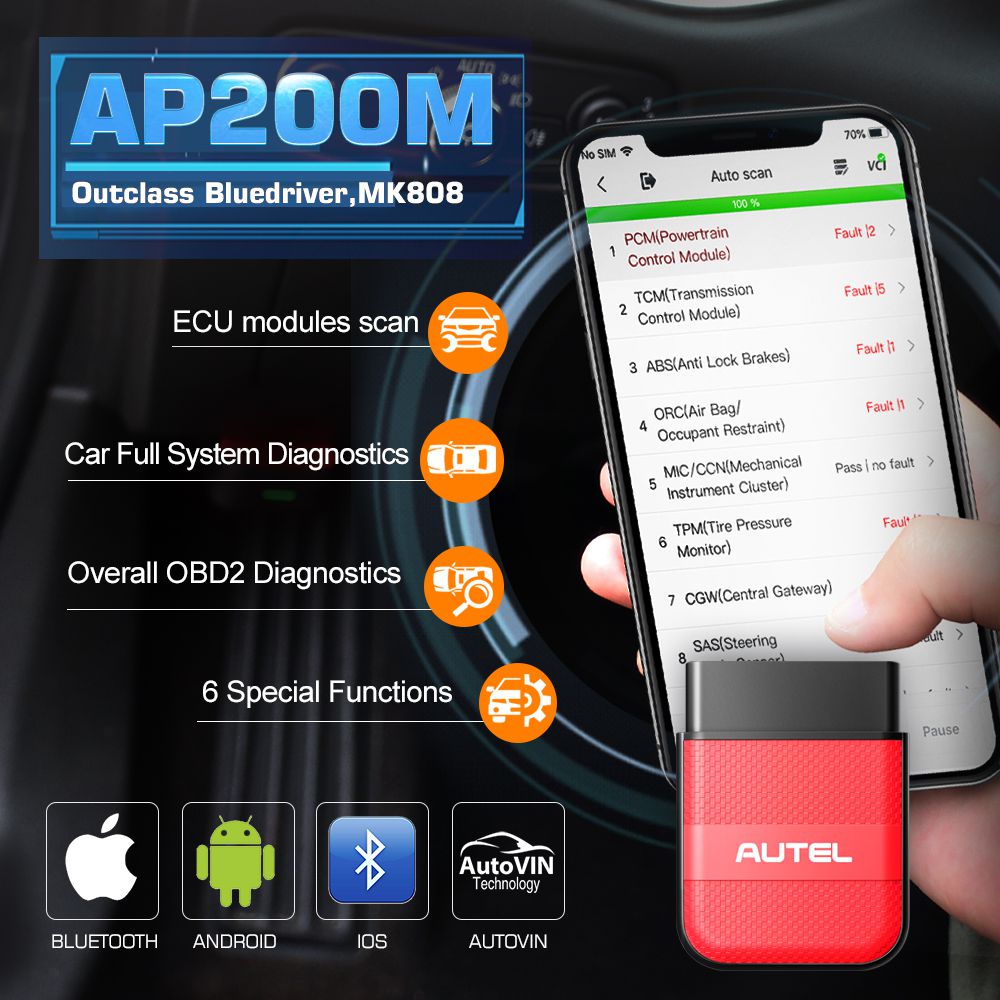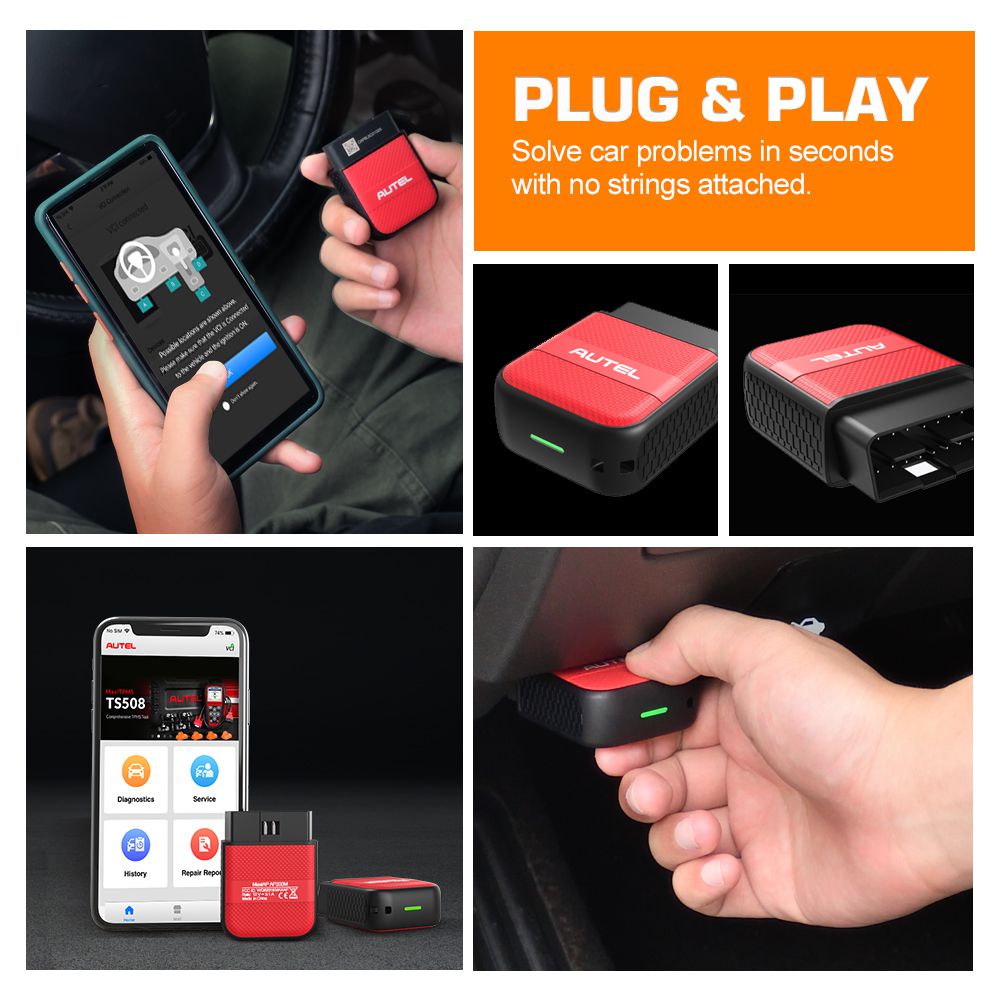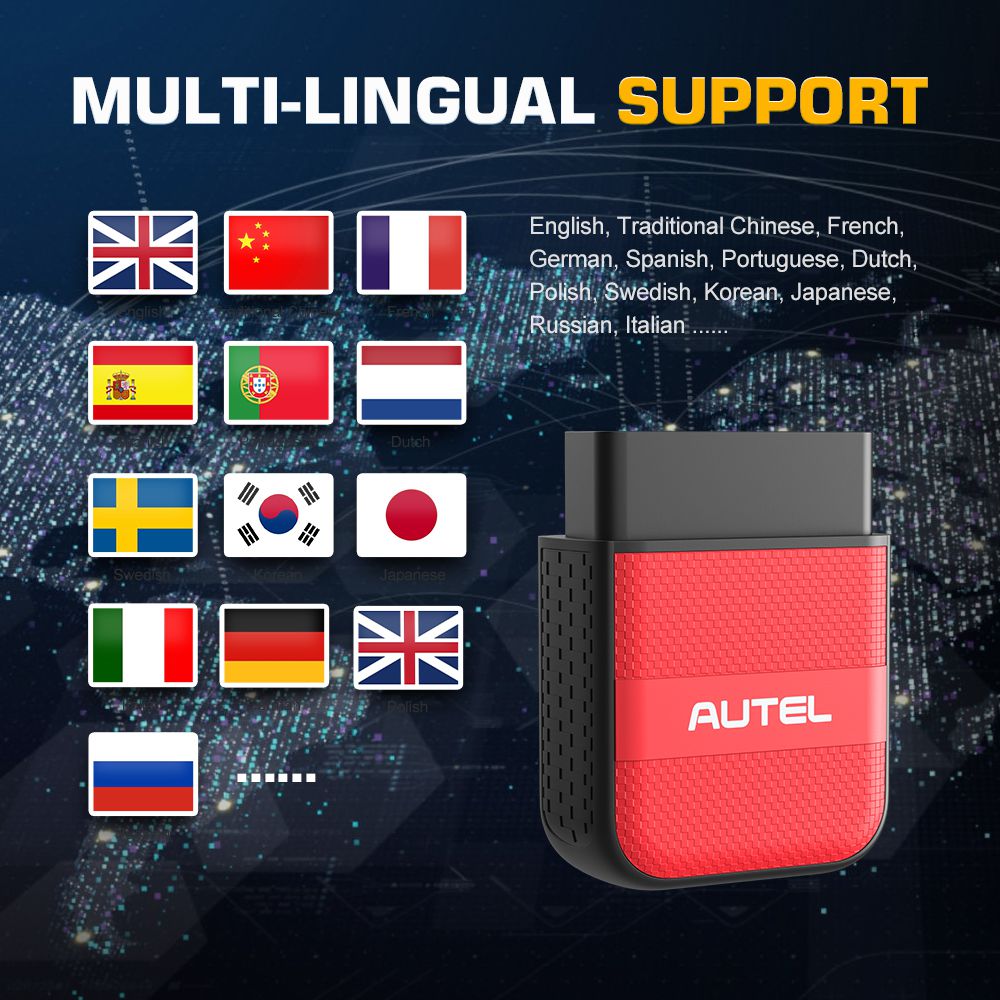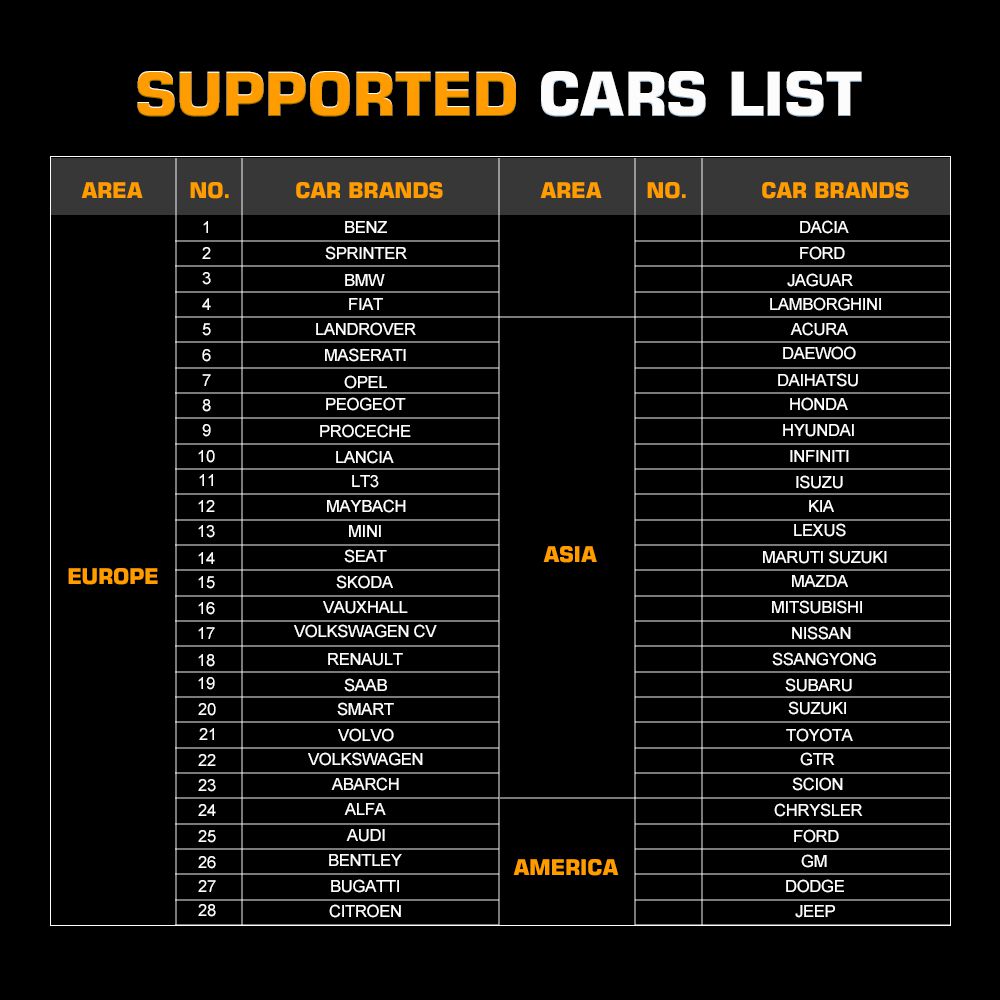 Description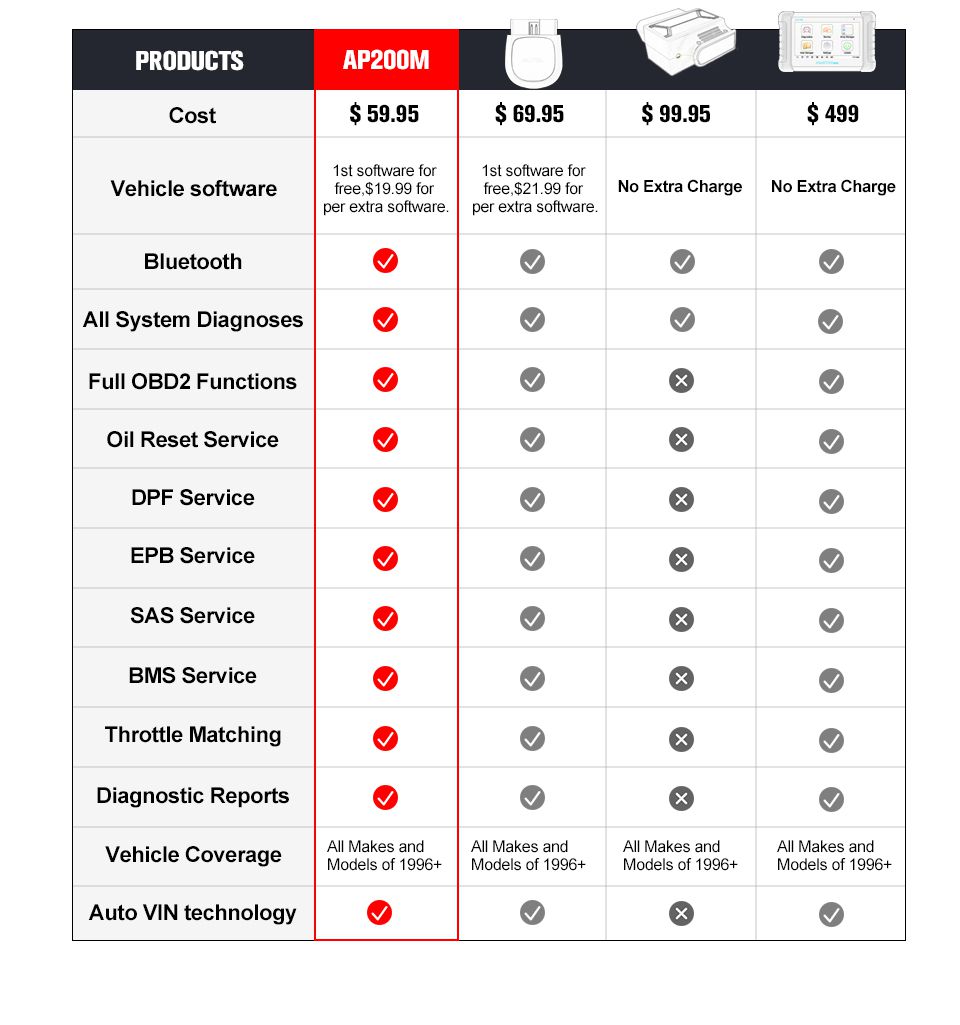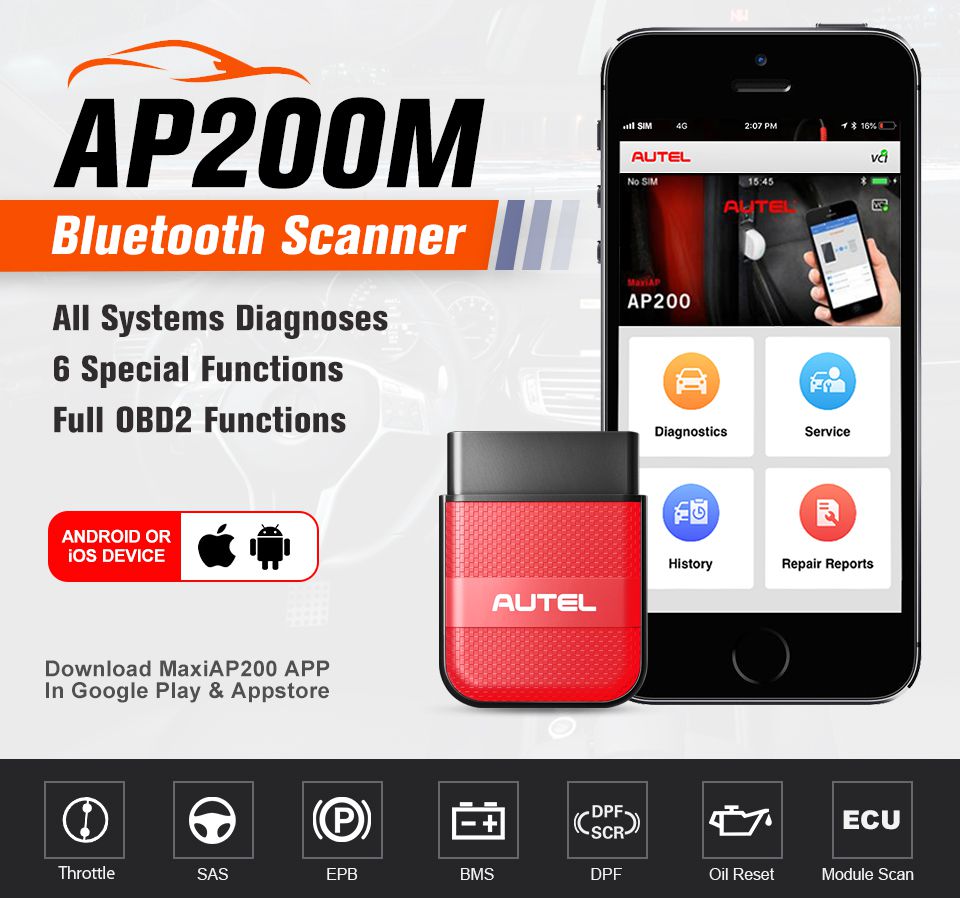 Autel AP200M OBD2 Scanner Bluetooth, OE-Level Full System Diagnostics, 6 Maintenance Services, Simplified AP200, Advanced Version of MD808, MD806, 1 FREE Year Update

Top Reasons to Choose Autel AP200M
1.OE-Level all system diagnostics to get access of ECU information, Read / Clear Codes, Pull Live Data, with 3 times higher accuracy than the competitors in the industry. 2.6 commonly-used maintenance services are provided: Oil Reset,EPB,SAS,BMS,DPF and ETC service. 3.DTC LookUp explains each diagnostic trouble code for better understanding. 4.All modes of OBDII diagnostics are supported. Compatible with Android / iOS smart devices. Compatible with 1996 and newer OBD2 cars, over 130 makers worldwide. 5.Enjoy up to 30 feet Bluetooth range, which guarantees a strong and stable connection.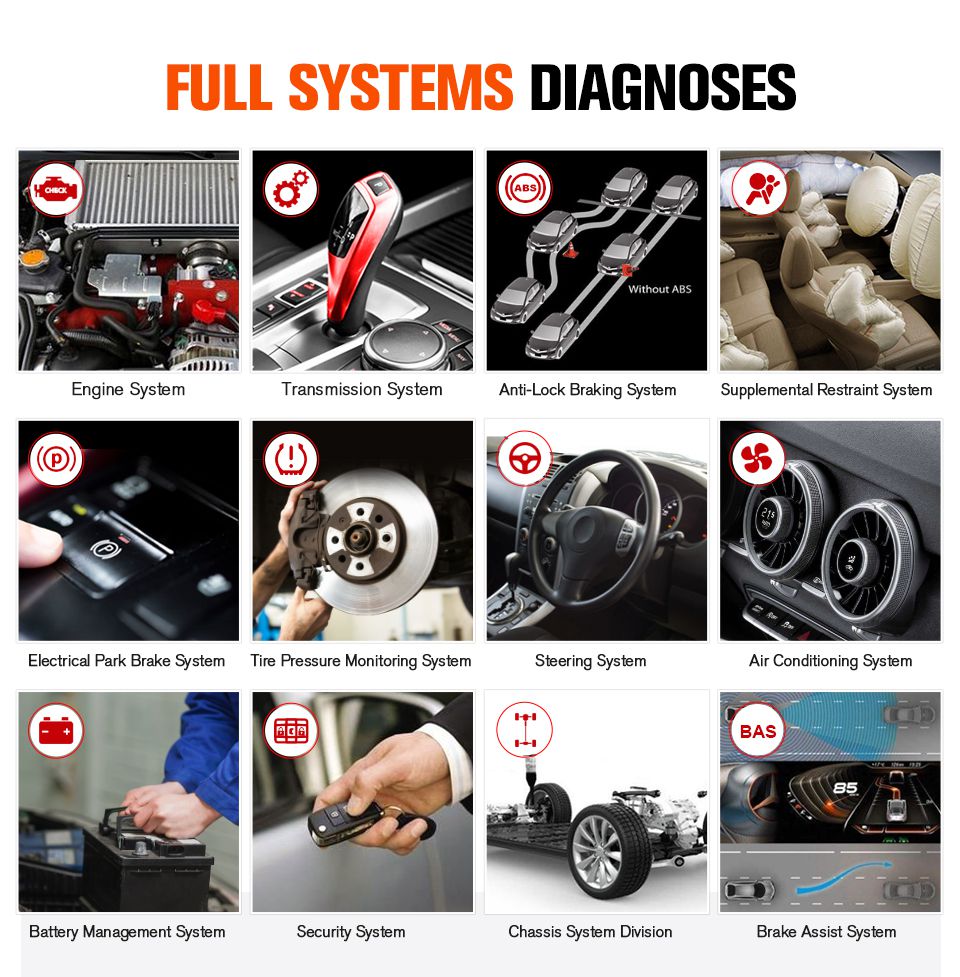 All Systems Covered
The obd2 scanner can perform exceptional OE-Level functionality, from comprehensive OBD2 diagnostics to advanced ECU modules scan functions: ECU Information, Live Data, Read & Clear Codes, for engine | gearbox | ABS | SRS | EPB | IMMObilizer | IC | DSC | HVAC … with 3 times higher accuracy than the competitors in the industry.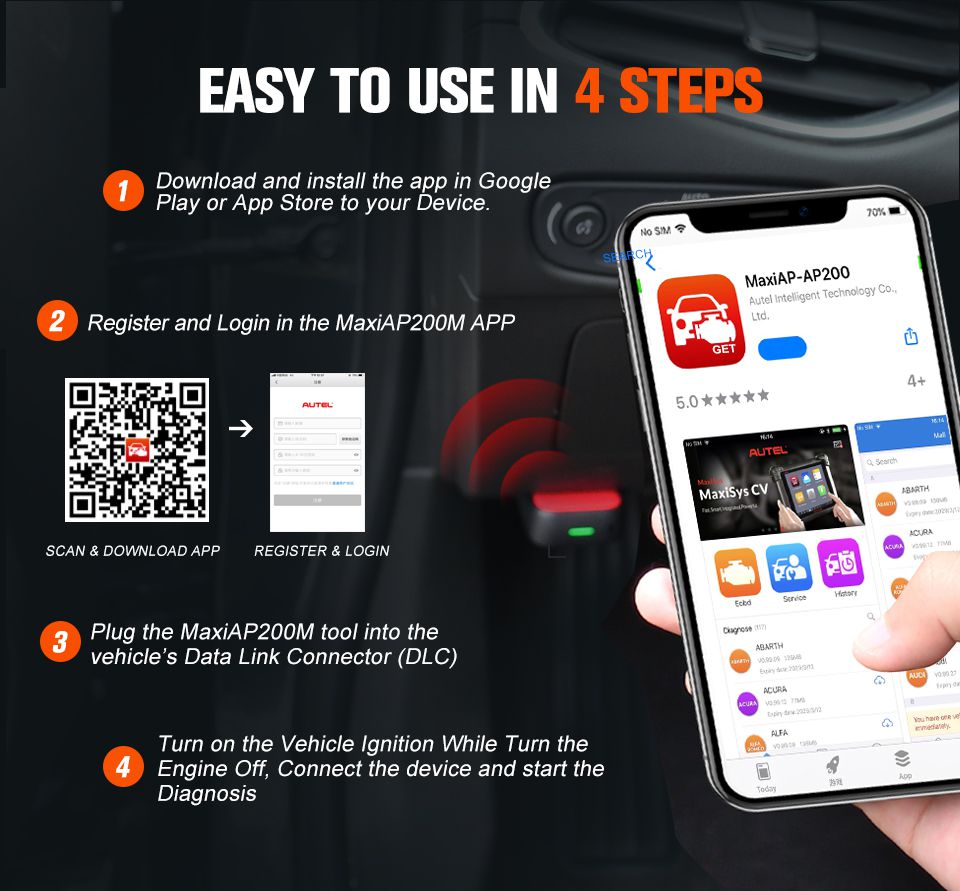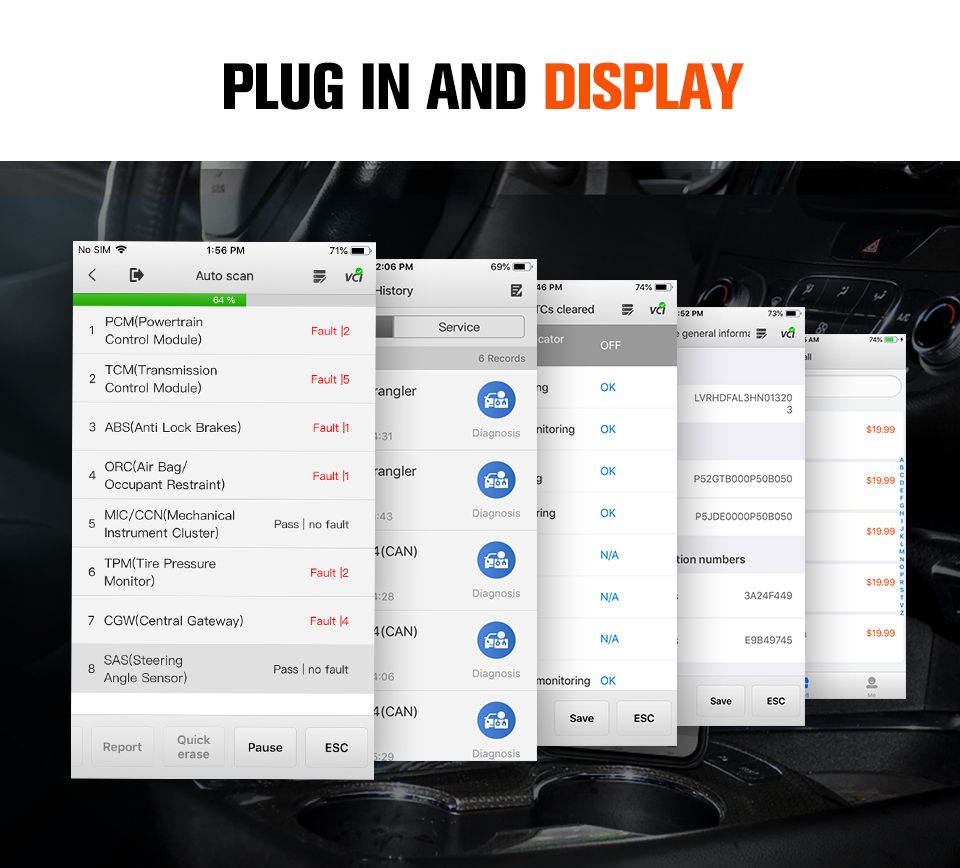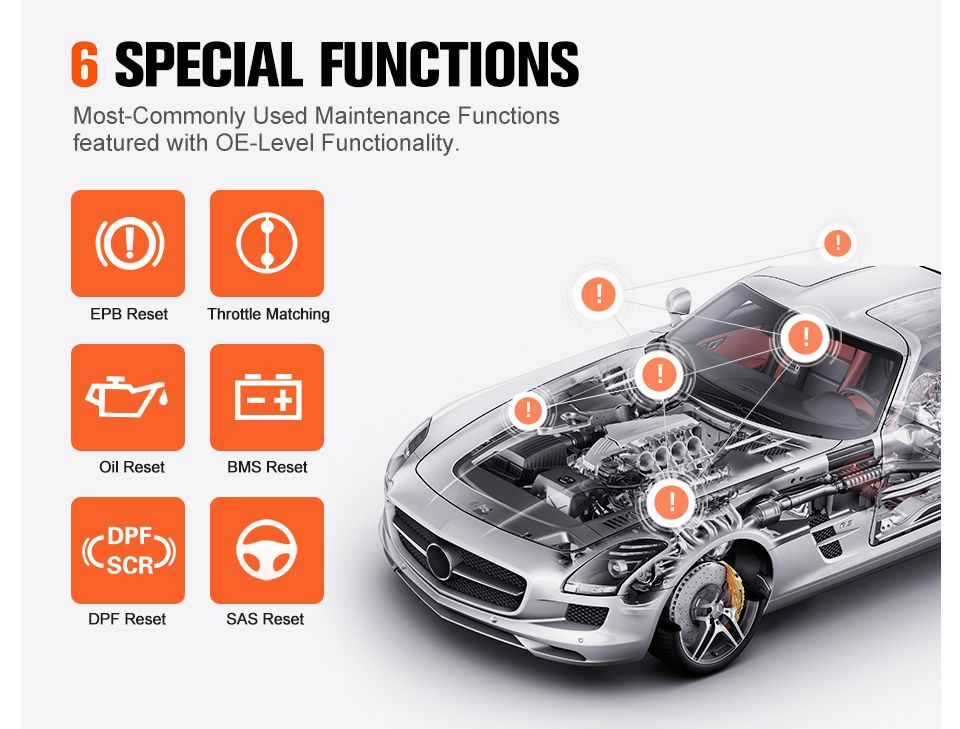 EPB Service
For the maintenance of electronic braking system's safety and efficiency.
SAS Service
Helps clear the fault steering angle sensor memories and plays an important role in the steering angle sensor calibration.
BMS Service
Evaluate the battery charge state, monitor the close-circuit current, register the battery replacement, and activate the rest state of the vehicle.
DPF Service
Specially works for Diesel Particulate Filter system with DPF regeneration, DPF component replacement teach-in and DPF teach-in after replacing the engine control unit.
Throttle Matching
Initialize the throttle actuators to the default state for regulating throttle (or idle engine) operations accurately.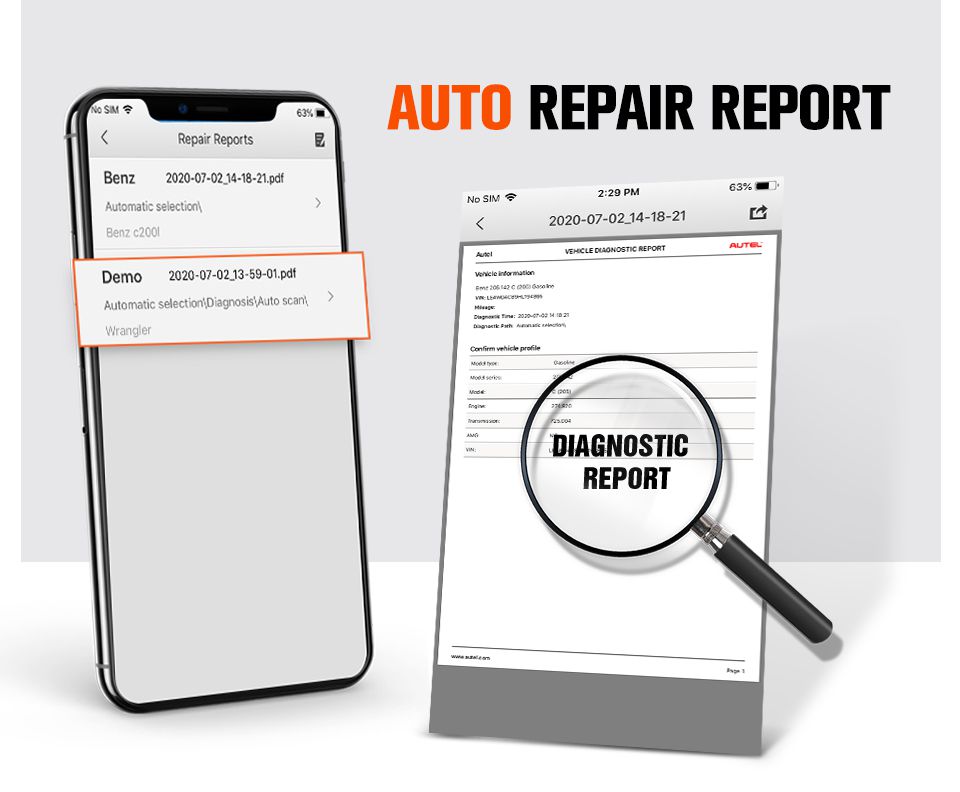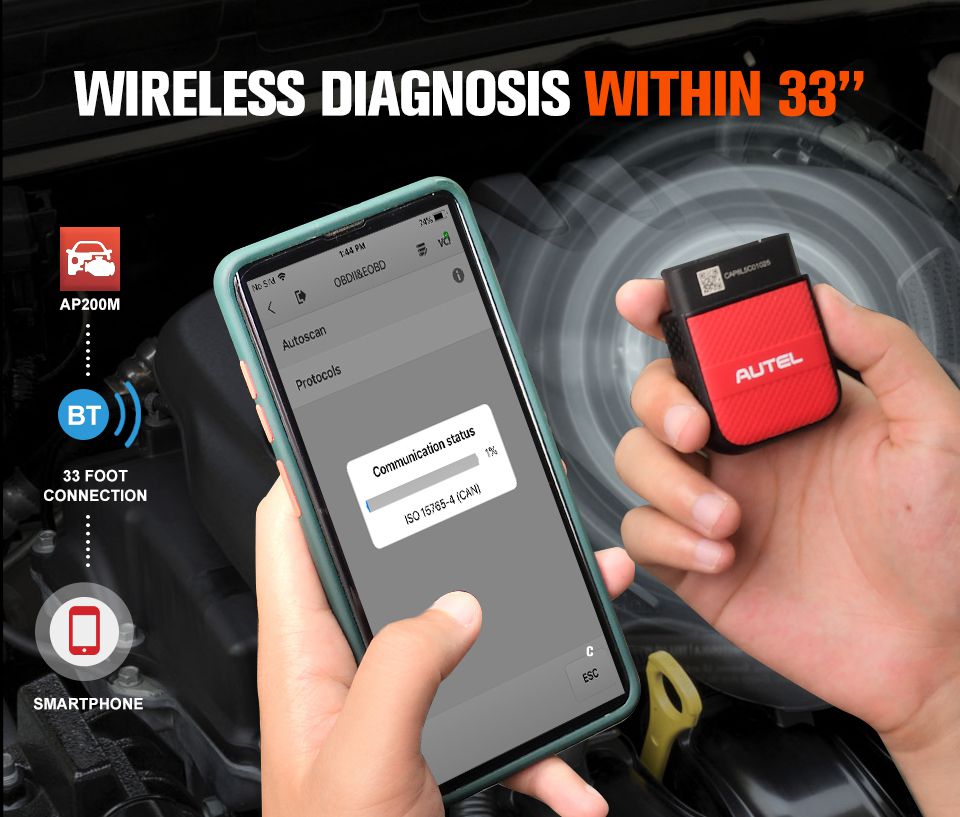 Complete OBDII Functions
--Read Codes: Include abundant DTCs (current, pending and permanent codes). --Clear Codes: Clear the DTCs after repair and turn off the Check Engine Light. --I/M Reading: Check the readiness of the monitoring components and systems. --On-Board Monitor Test: View the results of the tests for specific systems. --EVAP System Test: Initiate a leak test for the vehicle's Evaporative system. --O2 Sensor Test: Retrieve and view the test results of O2 sensor monitors. --Data Stream: Display real-time PID data from ECU in various ways. --Freeze Frame: Retrieve the freeze data recorded when an emission-related fault occurs. --Vehicle Info: Retrieve the vehicle information including VIN, CIN and CVN.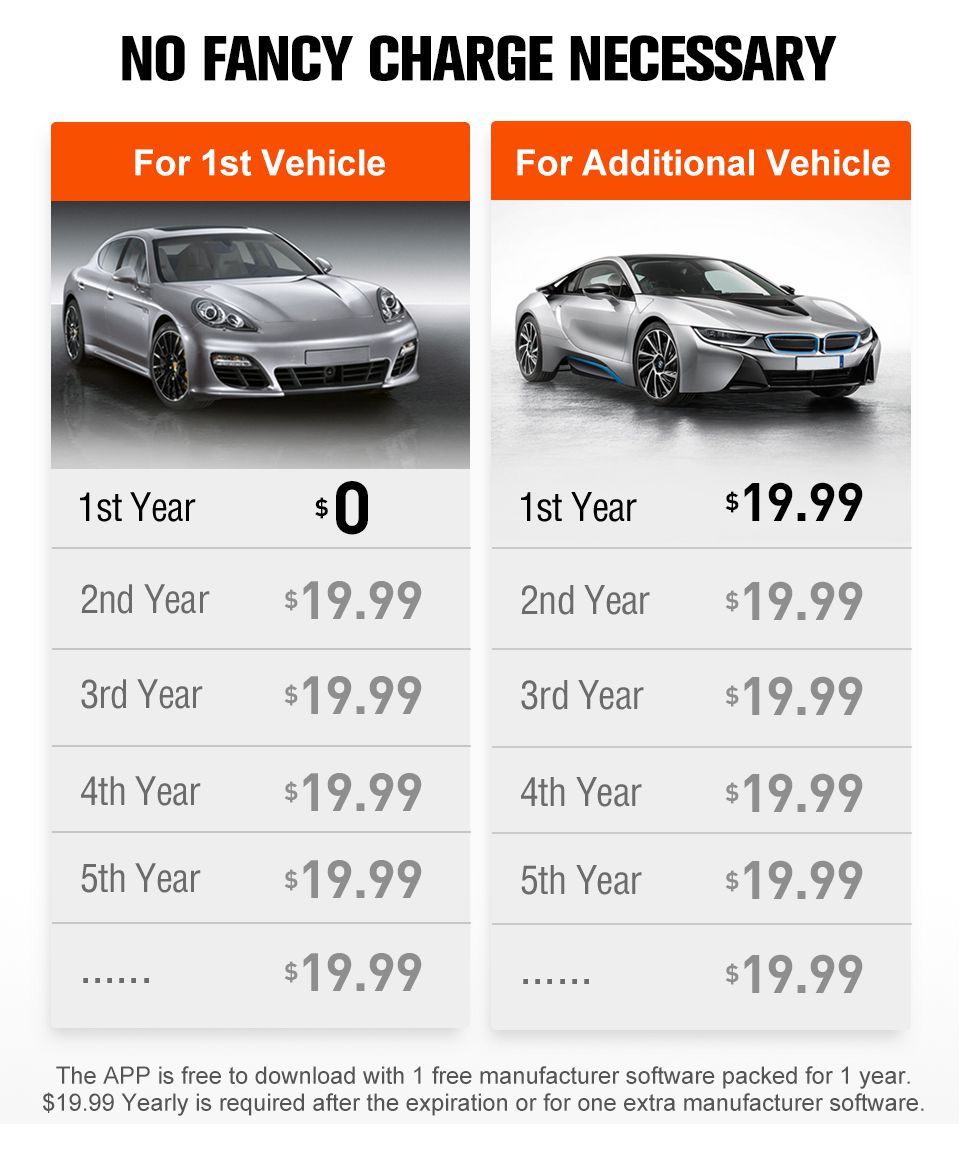 Other User-Friendly Features
--Auto VIN technology identifies vehicles automatically. --Generate repair reports of tested vehicles and support PDF format for easy sharing and printing. --Keep records of vehicles tested previously.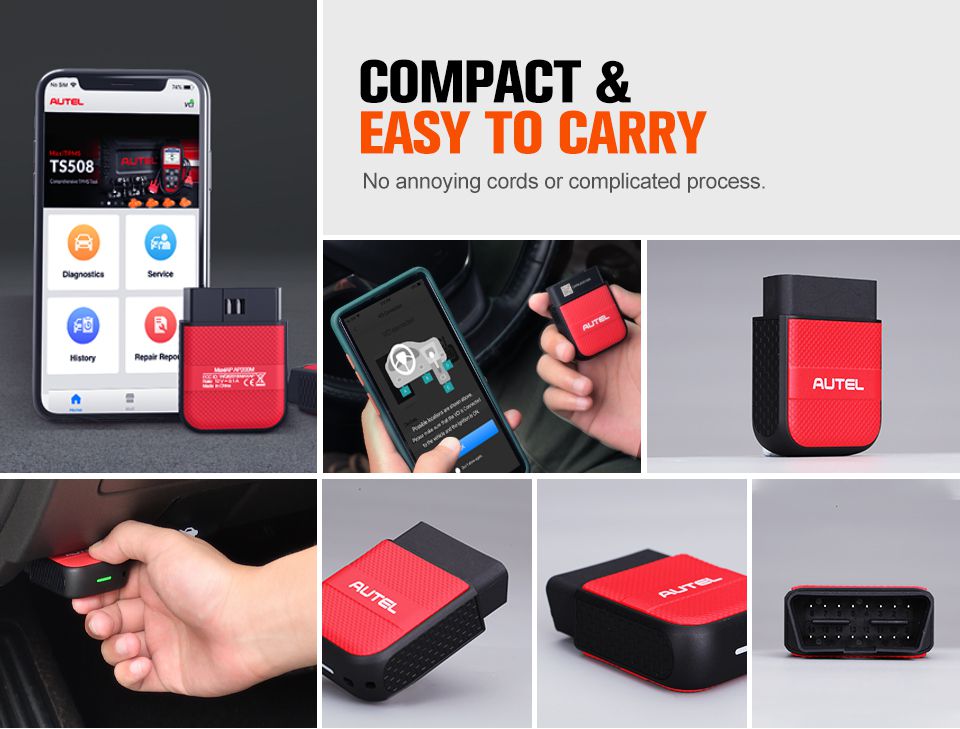 No Fancy Subscription Fee Necessary
--No subscription fee for 1 Year - One Manufacturer Software --19.99 USD / Year - One Additional Manufacturer Software --19.99 USD / Year - After the Expiration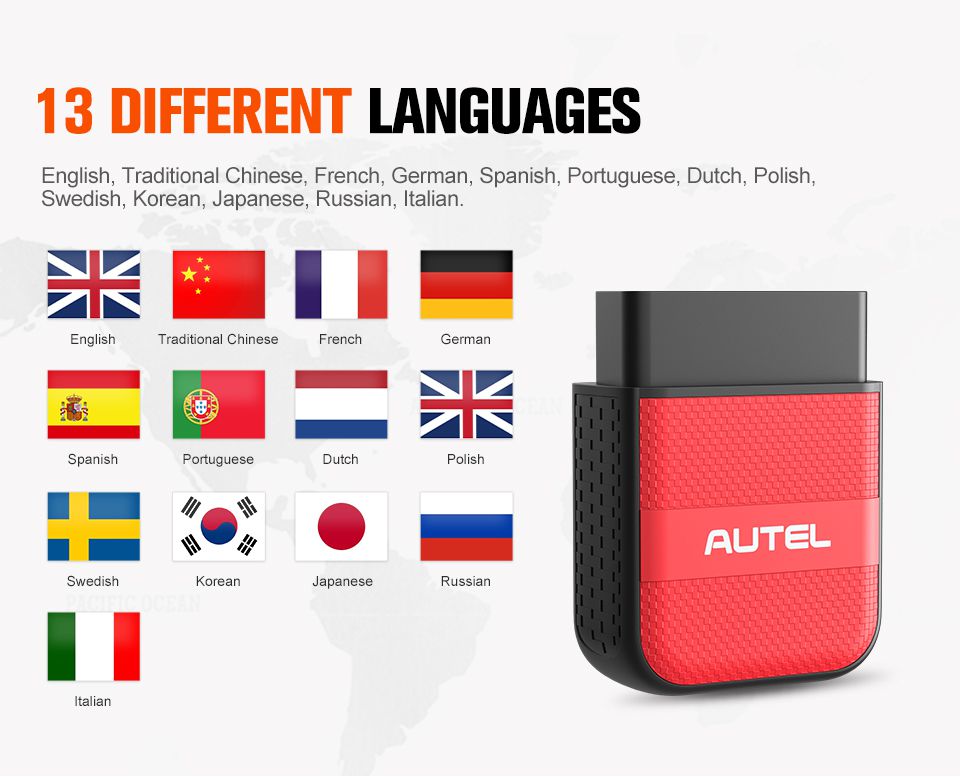 Multilingual Support for Easy Work
English, Traditional Chinese, French, German, Spanish, Portuguese, Dutch, Polish, Swedish, Korean, Japanese, Russian, and Italian.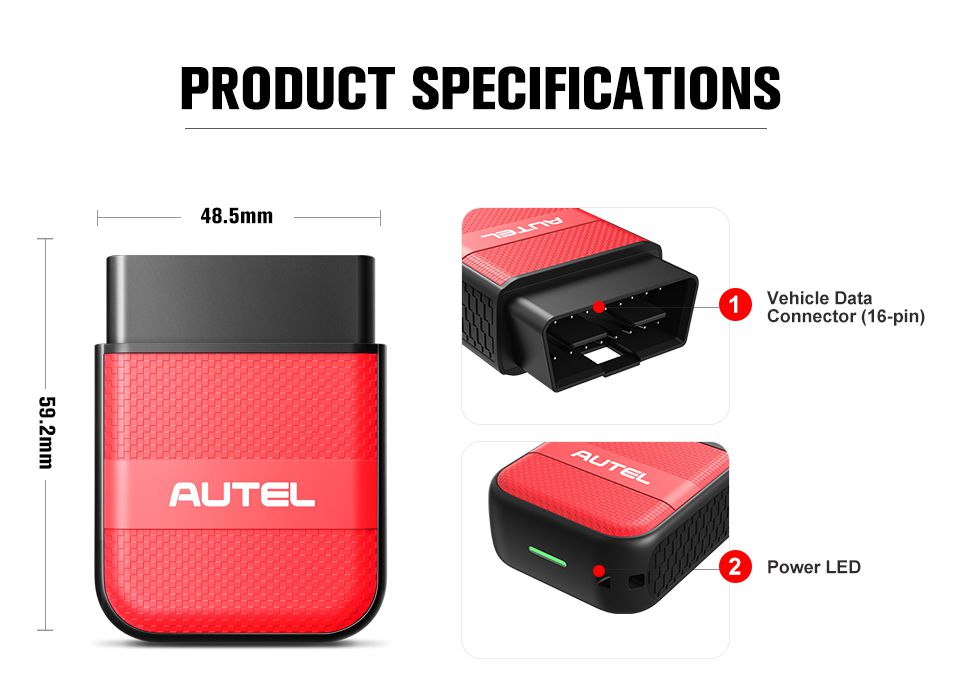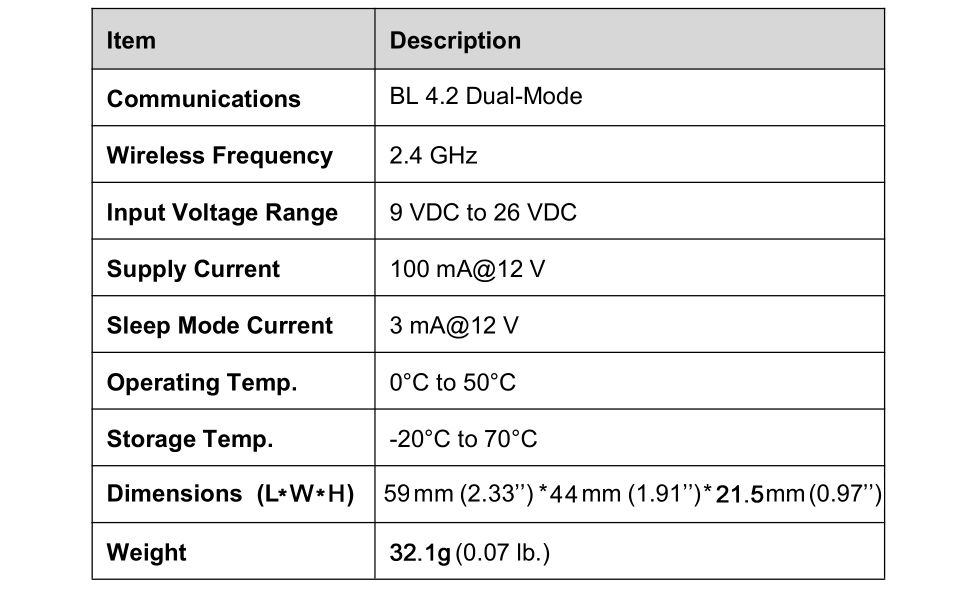 Reviews

21
#1 Kevin Andringa
Apr 9, 2019

Super nice
#1 DMITRY MEZHENIN
Oct 9, 2018

Very good… Super fast
#1 Giles Richell
Oct 9, 2018

Delivery fast everything works!!!
#1 mohamed taha
Apr 9, 2019

The goods came quickly enough, packed perfectly, checked works!
#1 furlanis mauro
Sep 9, 2018

Is ok!
#1 Antoinette Peychev
Dec 9, 2018

The goods were delivered quickly.
#1 Roberto Alu
Feb 9, 2019

Thanks working perfect!!!!! this Autel AP200M Bluetooth OBD2 Code Reader with Full Systems Diagnoses AutoVIN Oil/EPB/BMS/SAS/TPMS/DPF Resets IMMO Service is good quality, working very well
#1 Daniel Moore
Sep 9, 2018

Delivery fast everything works!!!
#1 Guillaume JACQUIN LABARRE
Jan 9, 2019

The goods were delivered quickly.
#1 Odette Mura
Feb 9, 2019

works great, arrived really fast. I have already bought 4 of them all 5 stars
Previous: Thinkdriver Bluetooth OBD2 Scanner Automotive OBD 2 IOS Car Diagnostic Code Reader OBD Android Scanner PK Thinkdiag AP200
Next: WOYO Induction Heating Bolt Remover Machine for Rusted Frozen Corrosive Bolt Nut from Car and Machine Compatible 12V/110V/220V