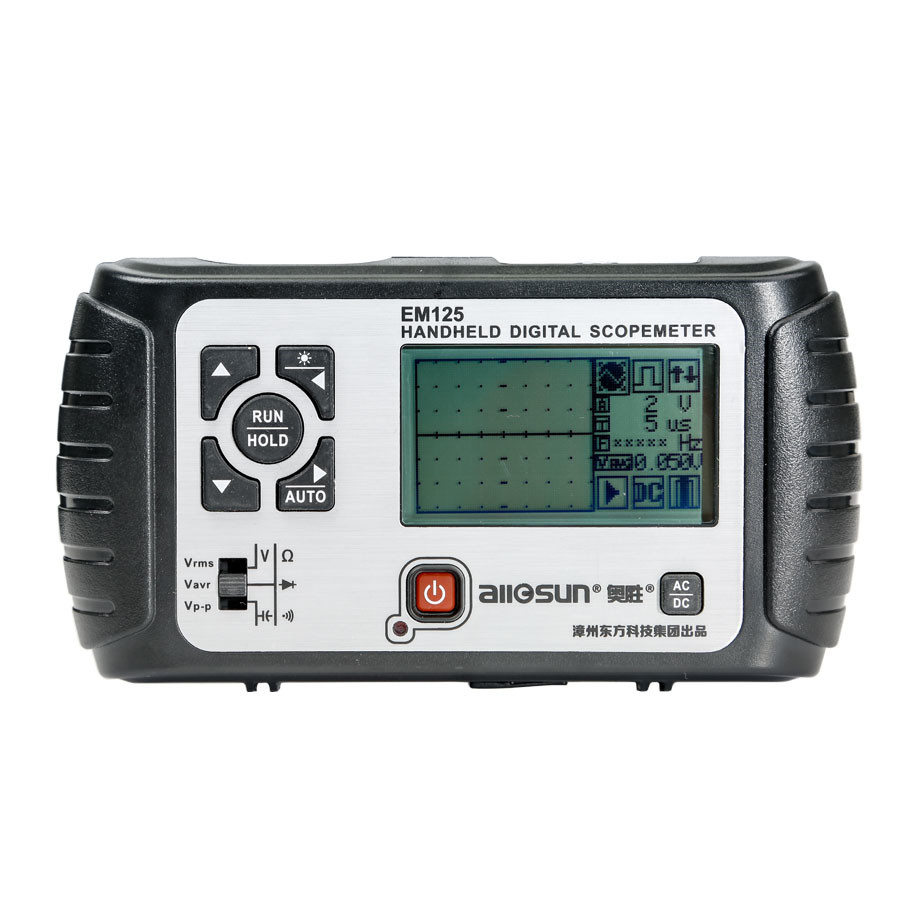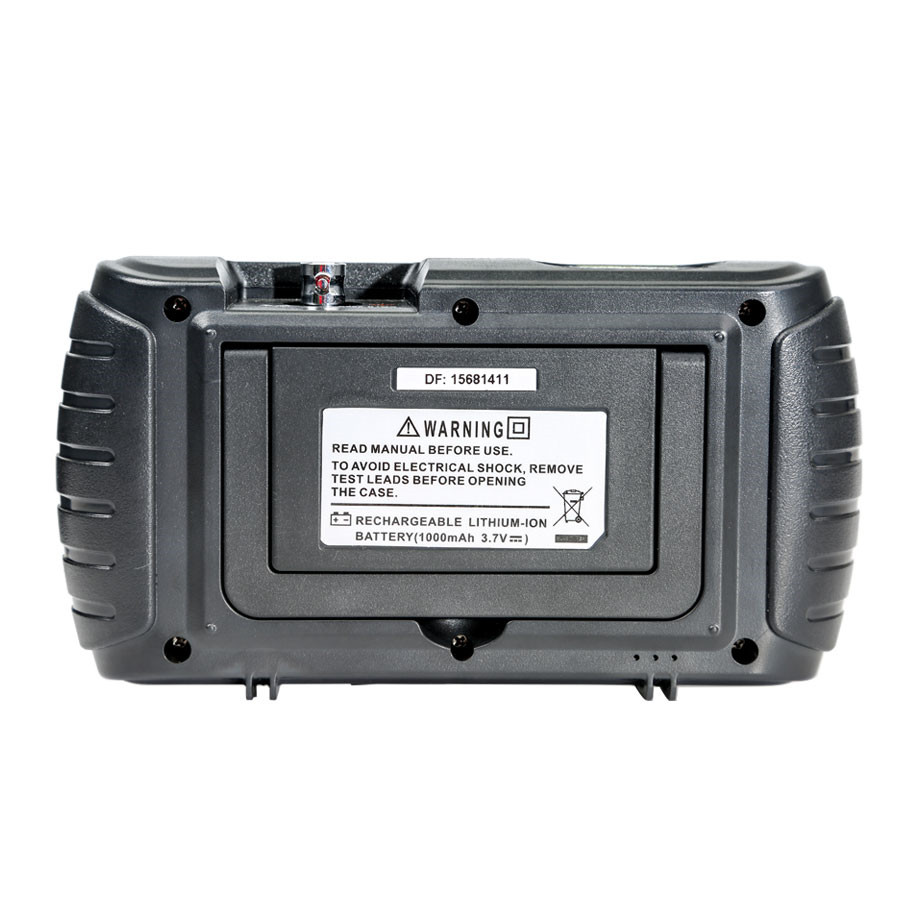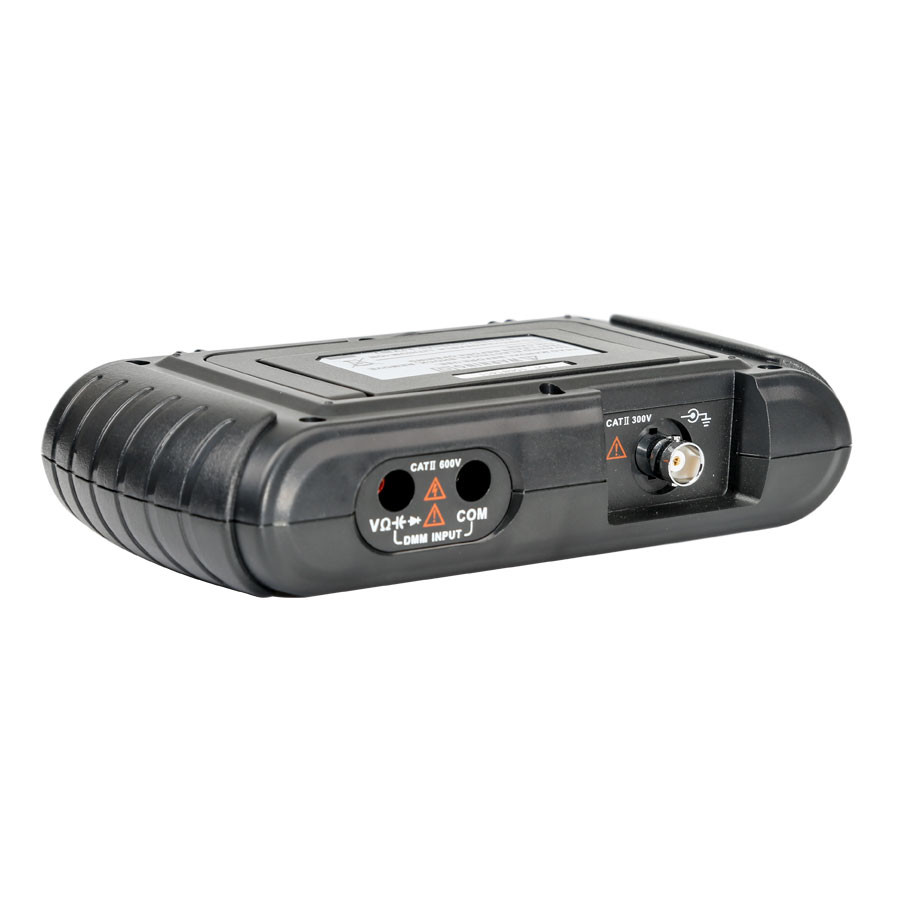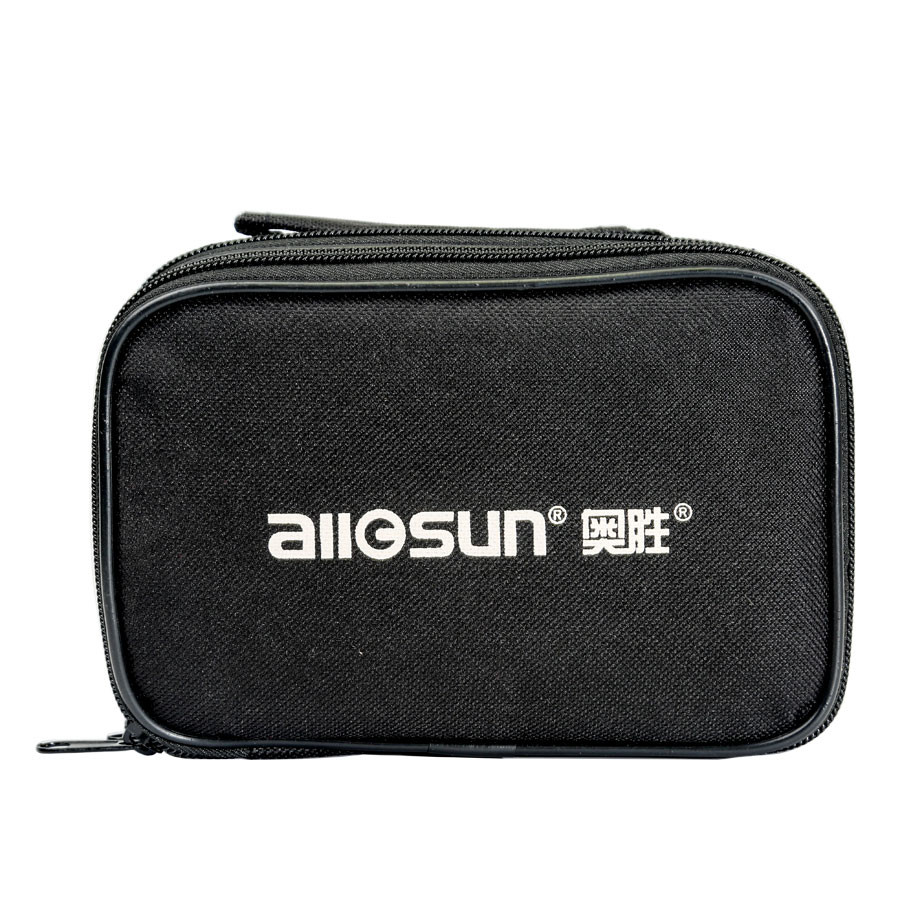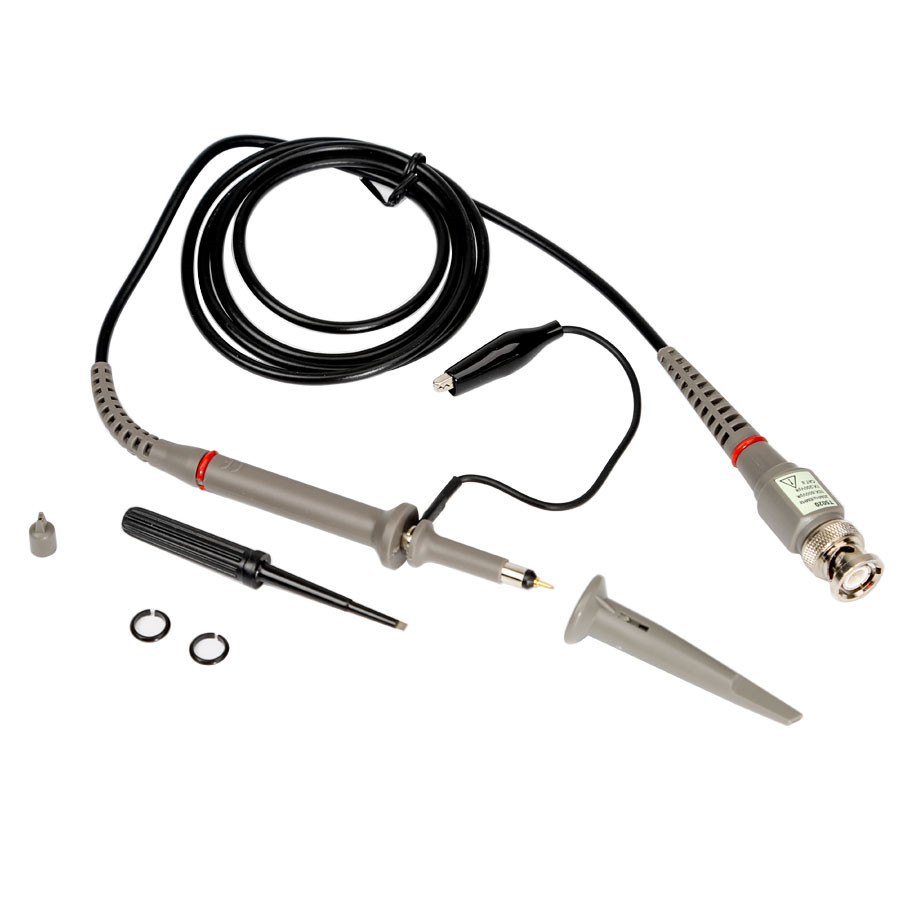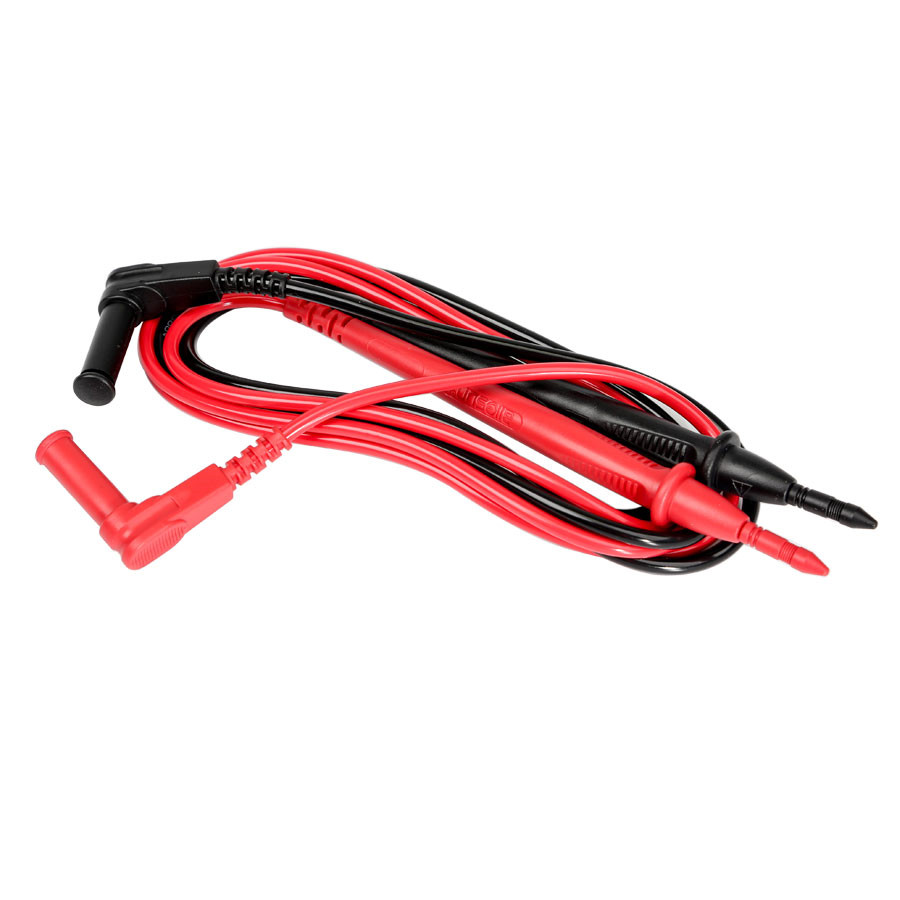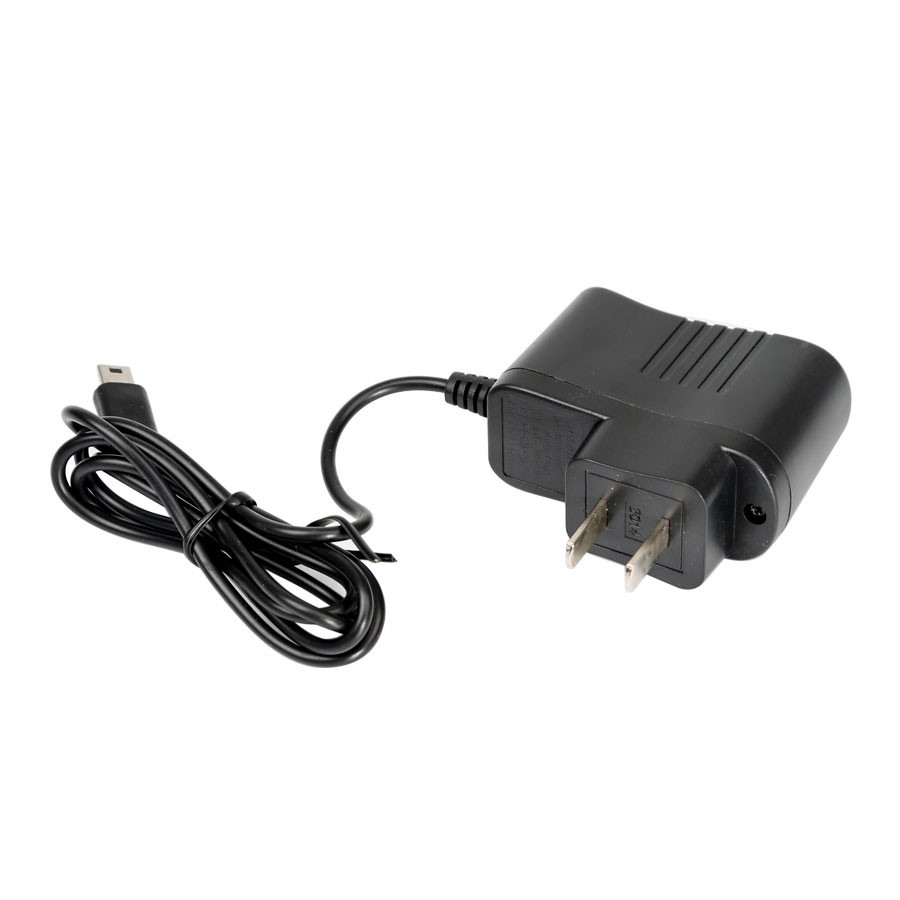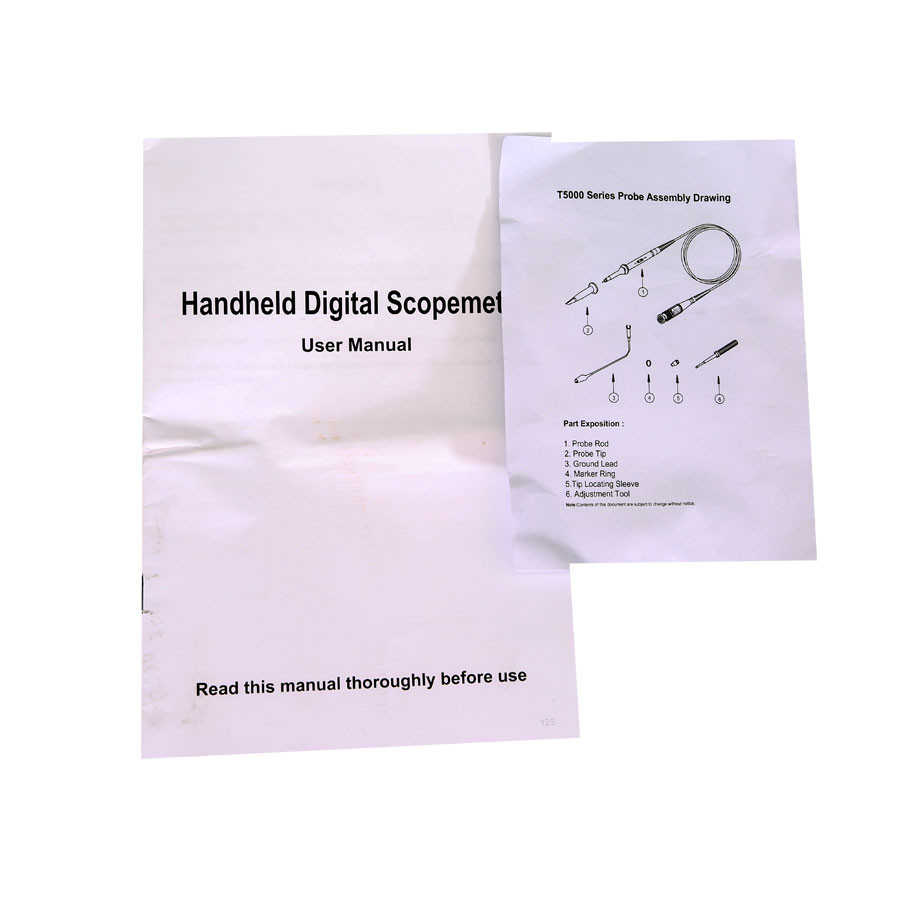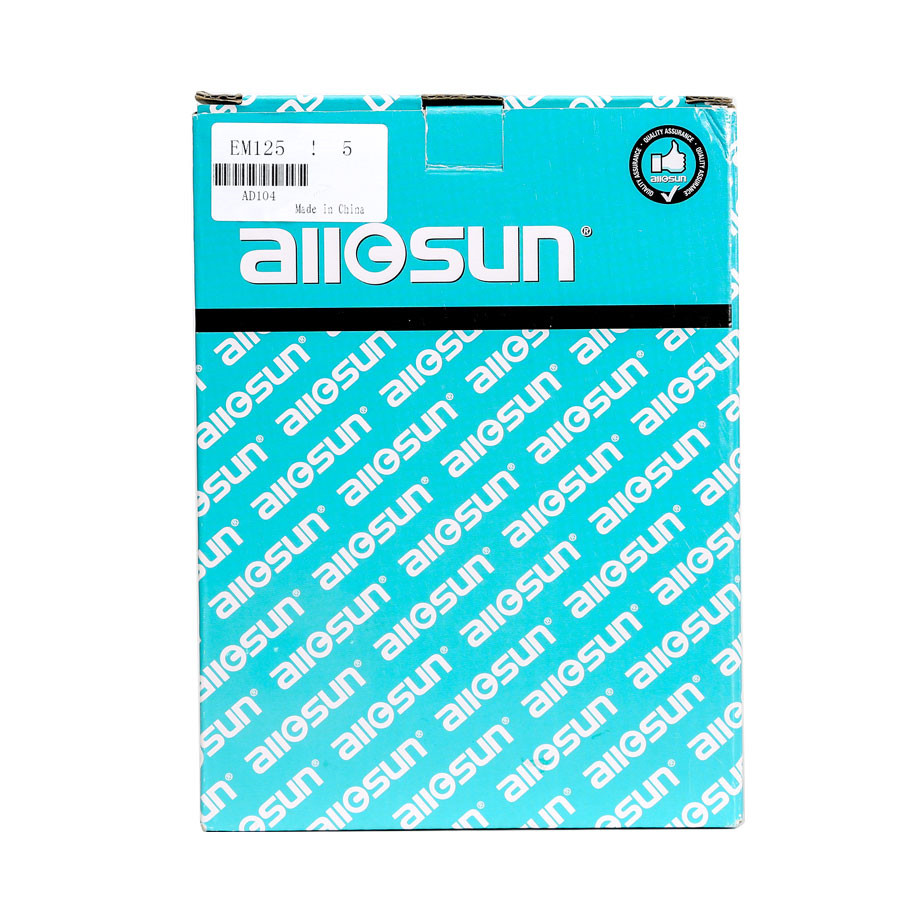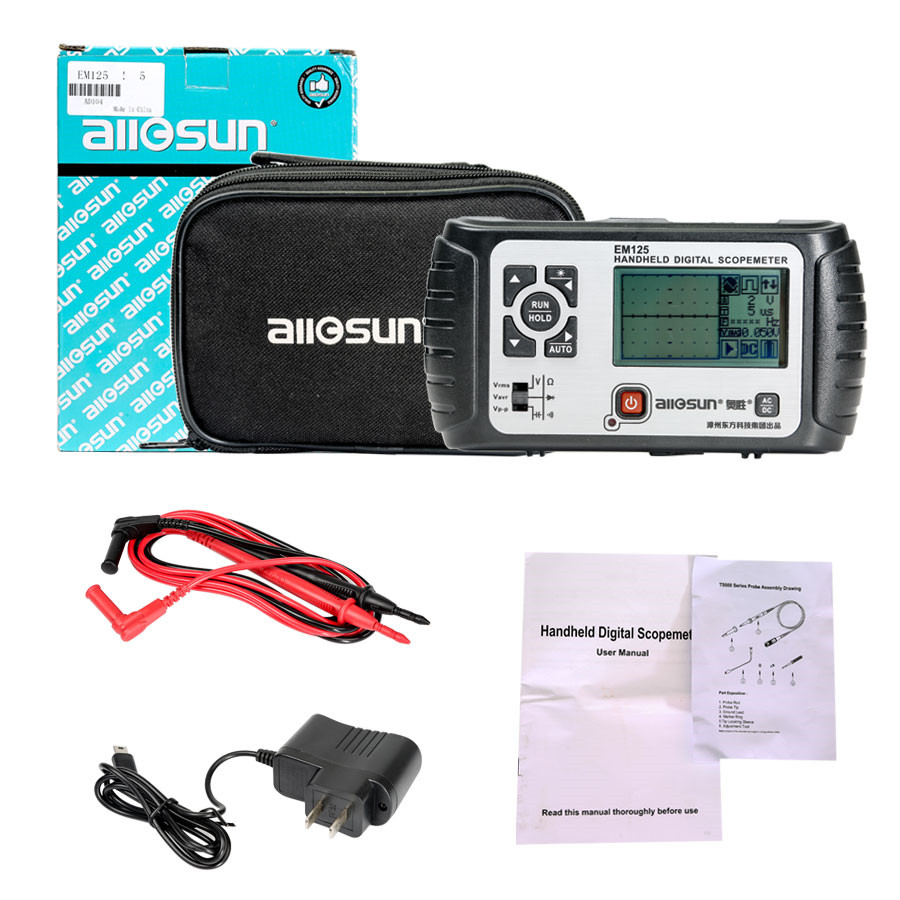 Description
All-sun 25MHz 100MSa/s Digital 2 in1 Handheld Portable Oscilloscope+Multimeter Single Channel Waveform USB LCD Backlight EM125
This handheld oscilloscope is a portable waveform measurement tool and fulfills basic electronic
engine
ering requirements.
It is one of the best 2 in 1 test tools in outdoor testing or teaching.
The high speed AD sampler and CPU can convert the analog signal into digital signal and show on the 128X64 LCD backlight display.
The high speed comparator can get good edge trigger to present steadiness.
Its multimeter part uses a dedicated chip (6000-count), which can provide a higher precision.
The large capacity lithium battery can ensure 10 hours working after fully charged.
The plug meets American and European standards.
AUTO Key:
The oscilloscope will set the parameters to input signal in the most suitable way.
The multimeter measurement range will switch autom atically.
Scopemeter Specification:
Bandwidth (-3dB) 25MHz
Sampling Rate Max 100M Sa/s
Channel 1
Coupling AC , DC
Rise Time <17.5nS
Input Impedance 1MΩ,<=20pF
Max Input Voltage CAT II 300V
Vertical Resolution 8bit
Vertical Sensitivity 50mV / div -20V/div
Horizontal Resolution 10nS/div
Horizontal Sensitivity 10nS/div - 5S/div
Record Length 0.1K/Channel
Trigger Mode Auto , Rising edge , Falling edge
Screen 128x64, with LED backlight
Battery 3.7V lithium battery, about 1000mAH
Charger Input Voltage : 100-240V ac , Output: DC5V+-10% , 1000mA
Size 174 x 92 x 40 mm
Weight 330g
Display 6000counts
Input Max Input Voltage: CAT II 600V
Continuity Test In 600Ω range, beeps at<25Ω
Diode Test
If voltage drop of the diode under test is more than 2V or
if input terminals are open, the display will show "OL".
If voltage drop is less than 0.25V, the built-in buzzer will sound.
Capacitance 6.000Nf-6Mf,7 ranges
Resistance 600.0Ω-60.00MΩ,6 ranges
Voltage 6V-600V,3 ranges
Vertical System: channel of scope:
Bandwidth (-3Db) 25MHz
Accuracy 50Mv/div: ±3% of full scale
Vertical Offset Accuracy(DC) ±0.2div±2mV±0.5% of offset
Trigger DC to 20MHz:0.8div
Specification of probe:
Rise Time
X1 23.3ns
X10 17.5ns
Bandwidth
X1 DC to 15 MHz
X10 DC to 25 MHz
Input Impedance
X1 1MΩ
X10 10MΩ(without scope's input resistance 1 MΩ
Input Capacitance
X1 46Pf(without scope's input resistance 1 MΩ)
X10 about 15pF
Multimeter Specification Accuracy Form:±(% of reading +digits)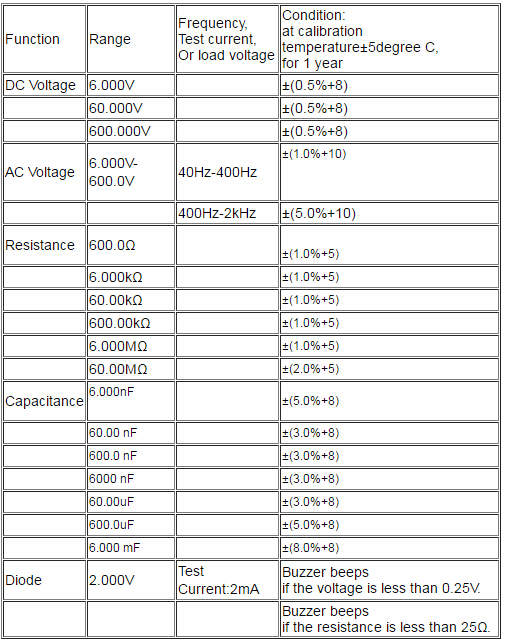 Package Includes:
1pc x Scopemeter
1pc x 20MH ( 10:1 ) Probe
1pc x Test lead
1pc x Charger
1pc x Built-in battery (1200 mAh)
1pc x User manual
1pc x Carrying bag
Reviews

12
#1 anatoli hroshau
Jun 9, 2018

The goods came quickly enough, packed perfectly, checked works!
#1 rodolfo bonjoc
Feb 9, 2019

Super fast, tried on my car works perfect. Great seller.
#1 dpresidenkale Holland
Jun 9, 2018

The goods received. visually everything is fine. the disc under the string with a gift software. while the impression from the seller is only positive.
#1 Colin Connor
Oct 9, 2018

Great product arrived super fast via office for Brasil recommend.
#1 martijn eck van
Jan 9, 2019

Everything perfect
#1 edward monroe
Nov 9, 2018

Great product arrived super fast via office for Brasil recommend.
#1 Fernando franchoza
Sep 9, 2018

Excellent equals description this All-sun 25MHz 100MSa/s Digital 2 in1 Handheld Portable Oscilloscope+Multimeter Single Channel Waveform USB LCD Backlight EM125 is good quality, working very well
#1 Askin Eyiboglu
Nov 9, 2018

It arrived in time. Packed qualitatively. Test write off
#1 Phil Thomas
Jul 9, 2018

Everything seems ok, but not yet tried
#1 Plamen Dimitrov
Mar 9, 2019

Good product Good quality excellent
Previous: All-Sun EM285 Power Probe Car Electric Circuit Tester Automotive Tools 6-24V DC
Next: All-Sun Professional EM276 Injector Tester 4 Pluse Modes Powerful Fuel System Scan Tool