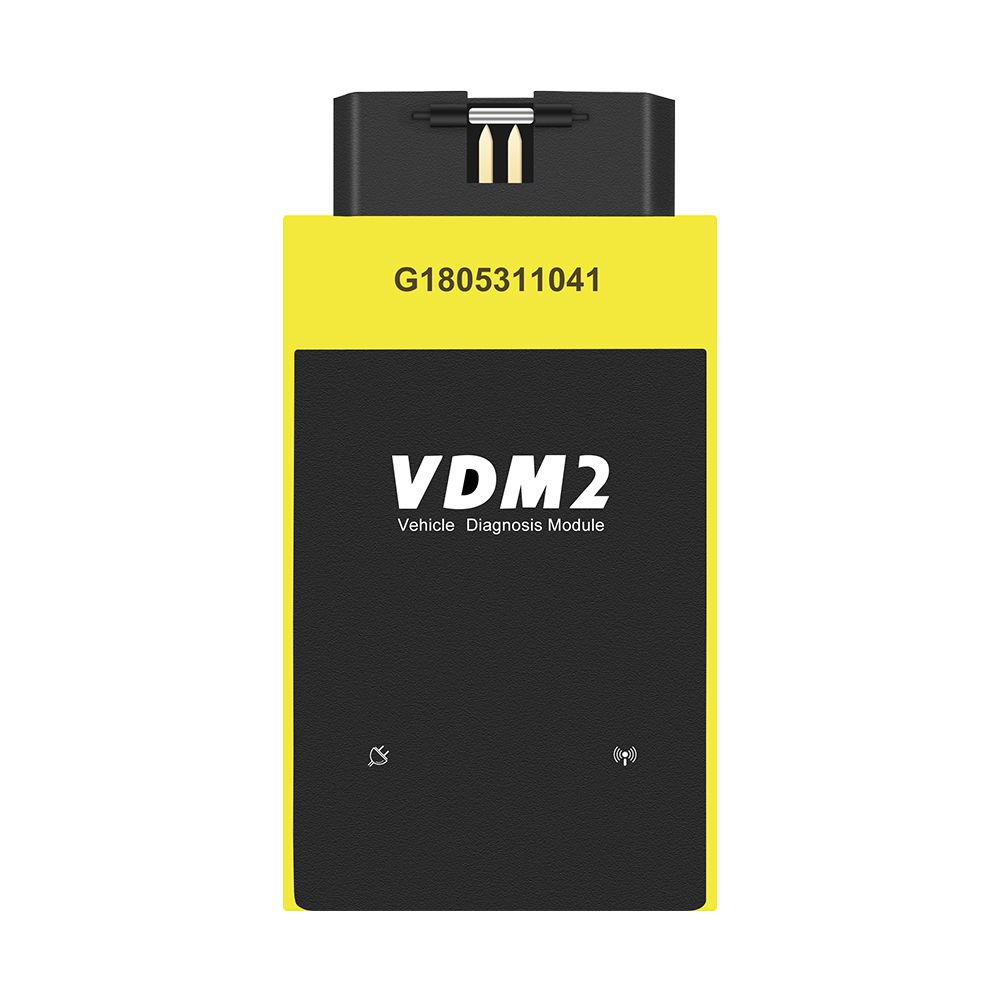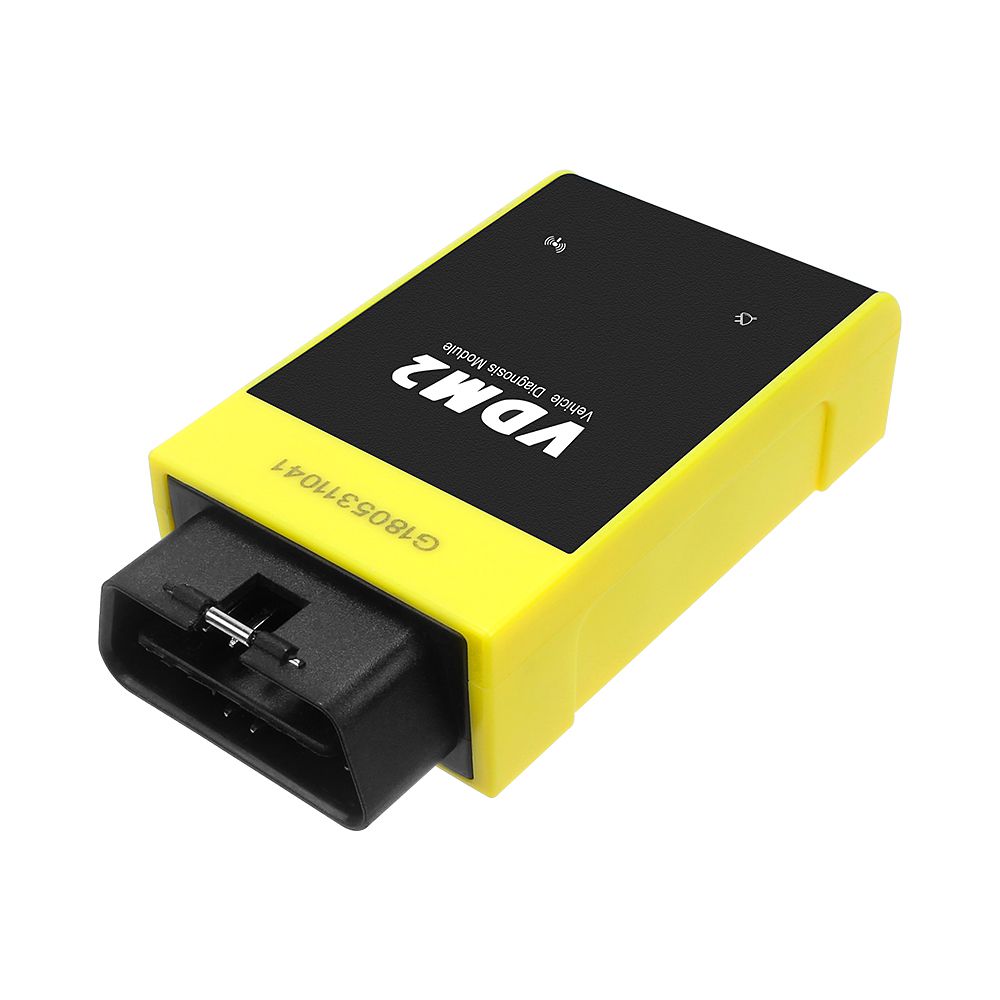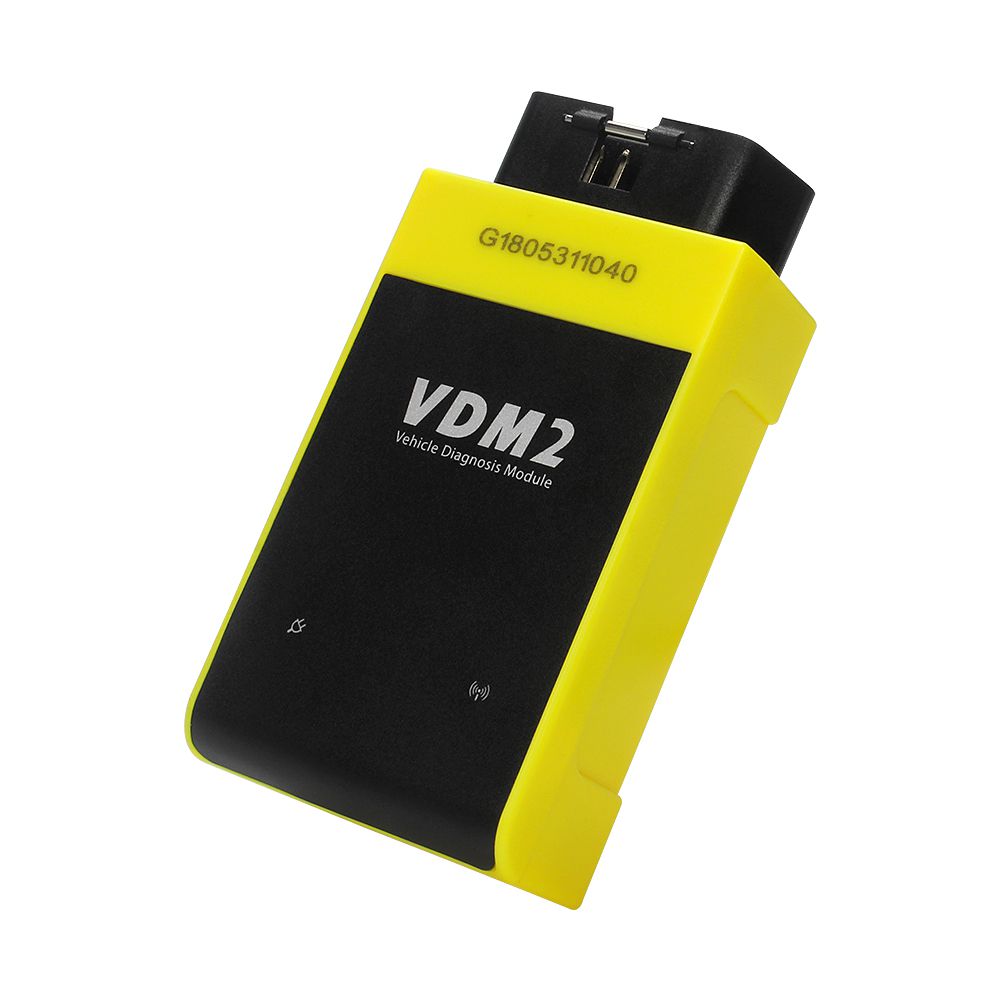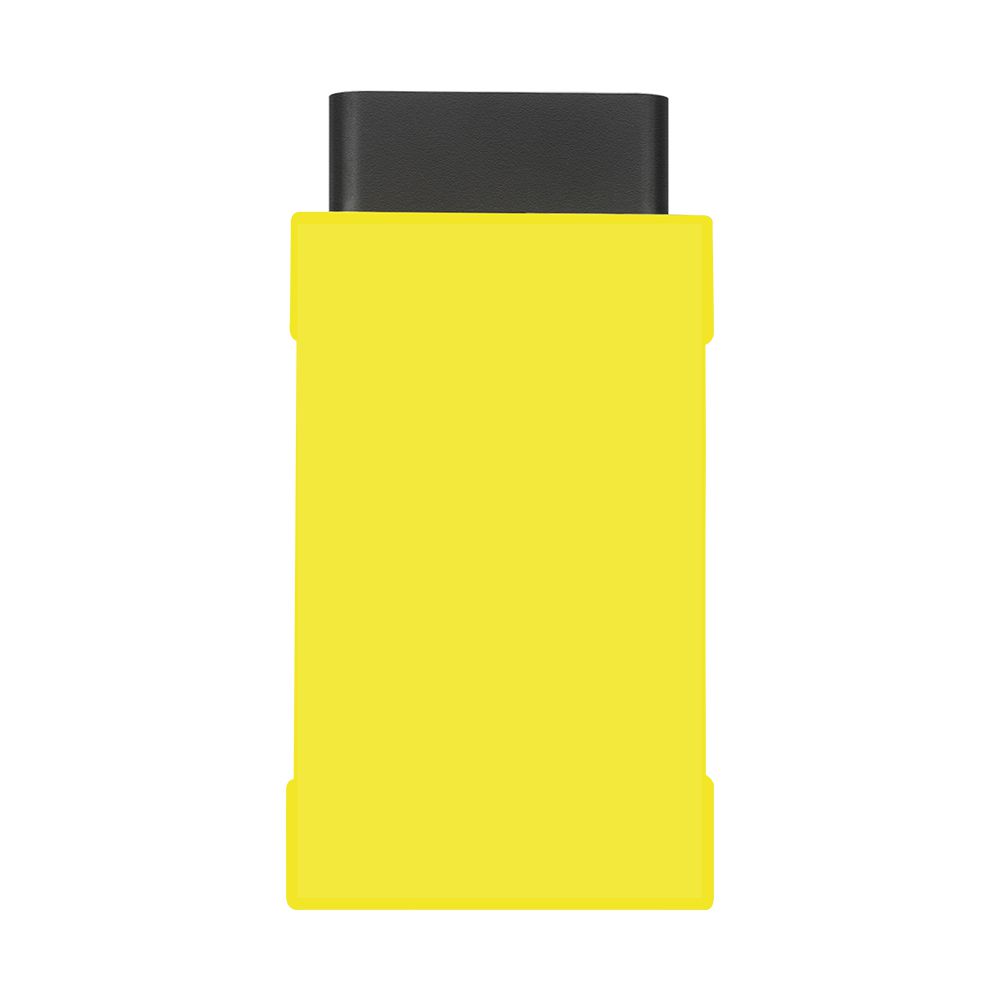 Description
UCANDAS Automotive Scanner VDM II the same software of VDM V5.2 VDM2 Supports Android to connector WIFI multi-language
Top 3 Reasons to Get VDM II:
Update version for VDM UCANDAS, Android Diagnostic tool for European, American, Asian and Australian prevalent vehicles
Multi-language supported: English,German,Finnish, French, Hungarian, Italian, Japanese, Korean, Dutch, Polish, Portuguese, Portugal, Romanian, Russian, Swedish,
Spanish, Turkish, Chinese Simplified, Chinese Traditional, Czech, Arabic
2 years Free update
UCANDAS VDM II Product features:
Supports ISO 9141-2, K/L line, SAE-J1850 VPW, SAE-J1850 PWM, CAN ISO 11898, ISO15765-4 protocols
Can run at a high speed, medium speed and low speed CAN-BUS (Single CAN-BUS diagnosis protocols is supported)
Check out the year and model of the vehicles automatically and quickly
Includes all software: European, American, Asian and Australian prevalent vehicles
The OBDII diagnostic connector has a wide compatibility, which doesn't need to replace other connectors during the test
The new hardware is designed with multiple protection, interference and stability. And it is built with a overvoltage protection module,in order to protect the scanner and vehicle against accidental damage during checking
Works well and stably in the extremely cold and hot environment
Ucandas VDM2 Specifications:
MCU: ARM7 processor, 66MHz
Input Voltage: DC 8-18V
Communication Mode: WIFI
Storage Temperature: -30 to 120 ºC(-22 to 248 ºF), Relative Humidity: <90%
Operating Temperature: -30 to 120 ºC(-22 to 248 ºF), Relative Humidity: <90%
Dimension: 137mm*175mm*63mm
Unit Weight: 250g (GW)
Ucandas VDM2 WIFI Scanner Functions & Makes:
Acura
, Asian
GM
,
Audi
,Bentley,
Benz
,
BMW
,Chery,
Chrysler
,
Citroen
,Daewoo,Daishatsu, US Ford,
FORD
EU, Geely,
GM
,GWM, Holden,
Honda
,HyundaI,Infiniti,Isuzu,
Jaguar
, Jeep,
Kia
,Landrover,Lexus,Lifan,
Mazda
,
Mitsubishi
,
Nissan
,
OBD2
,Opel,Perodua,
Peugeot
,Proton,Renault,Saab,Scion,
Seat
,
Skoda
,Smart,Subaru,Suzuki,
TOYOTA
, Vauxhall,Volvo,
VW
Type
Region
Make
Vehicle make covered
Asia
ACURA, HONDA, TOYOTA, LEXUS, Nissan, IFINITI, Mitsubishi, SUBARU, SUZUKI, ISUZU,
MAZDA,DAIHATSU, HYUNDAI, KIA,PROTON, PERODUA
Vehicle make covered
EUROPE
MERCEDES-BENZ, SAMRT, BMW, MINI, Audi, VW, Skoda, SEAT, VOLVO, OPEL, VAUXHALL,
PEUGOET, Citroen, EURFORD,PORSCHE, Jaguar, LANDROVER, FIAT, LANCIA,
SAAB, RENAULT,ALFA,BENTLEY
Vehicle make covered
AMERICA
GM, AMFORD, Chrysler,JEEP,SCION
Vehicle make covered
AUSTRALIA
AUSFORD, HOLDEN
Vehicle make covered
China
CHERY, GEELY, GWM,LIFAN
Vehicle make covered
OTHER
OBD-II
System Covered
ME-Motor electronics, CDI-Common Rail Diesel Injection, ETC-Electronic transmission control,
ESM-Electronic selector module, SBC-Sensotronic Brake Control, ESP-Electronic stability program,
BAS-Brake assist, Suspension, TPC-Tire pressure monitor, Airbag, CGW-Central gateway, EIS-Electronic ignition switch,
OCP-Overhead control panel, UCP-Upper control panel, XALWA-Xenon headlamp, HRA-Headlamp range control,
ATA-Anti-theft alarm system, IC-Instrument cluster, ASSYST-Active Service System, SCM-Steering column module,
EPS-Electrical power steering, PTS-Parktronic system,EPB-Electric parking brake, COMAND/AudiO, CD/DVD,
TV tuner, CTEL-Cellular telephone, DCM-Door control module, ESA driver-Electric seat adjustment driver,
ESA passenger-Electric seat adjustment passenger, AAC-Air conditioning, WSS-Weight sensor system,
SVMCM-Special vehicle multifunction control module.
Functions
Quick Test, Read ECU Info., Read DTCs, Erase DTCs, Clear learning value, Data Stream, Actuations,Read freeze frame data,
Read/Write VIN, Basic Reset, Control unit adaptations, Throttle adaptations, Air bleeding, Level calibration,
Theft alarm Reset, Key programming, Oil change, Idle speed learning, Idle speed Adjustment, Ignition timing adjustment,
Camshaft timing control learning,Maintenance functions, ECU Initial startup, ECU initialization
Operating system
Andriod 4.0 or newer
VDM II Warranty:

UCANDAS Android software is updated for free within 2 years, from the date of online update automatically.
Package includes:
1pc x UCANDAS VDM II Scanner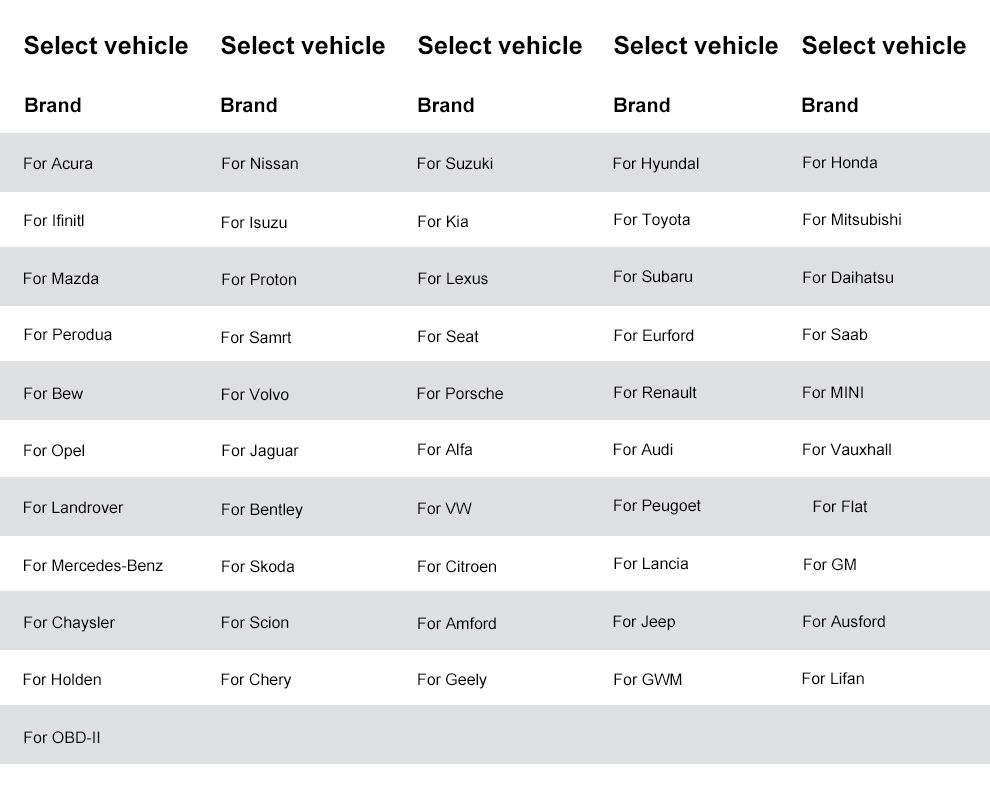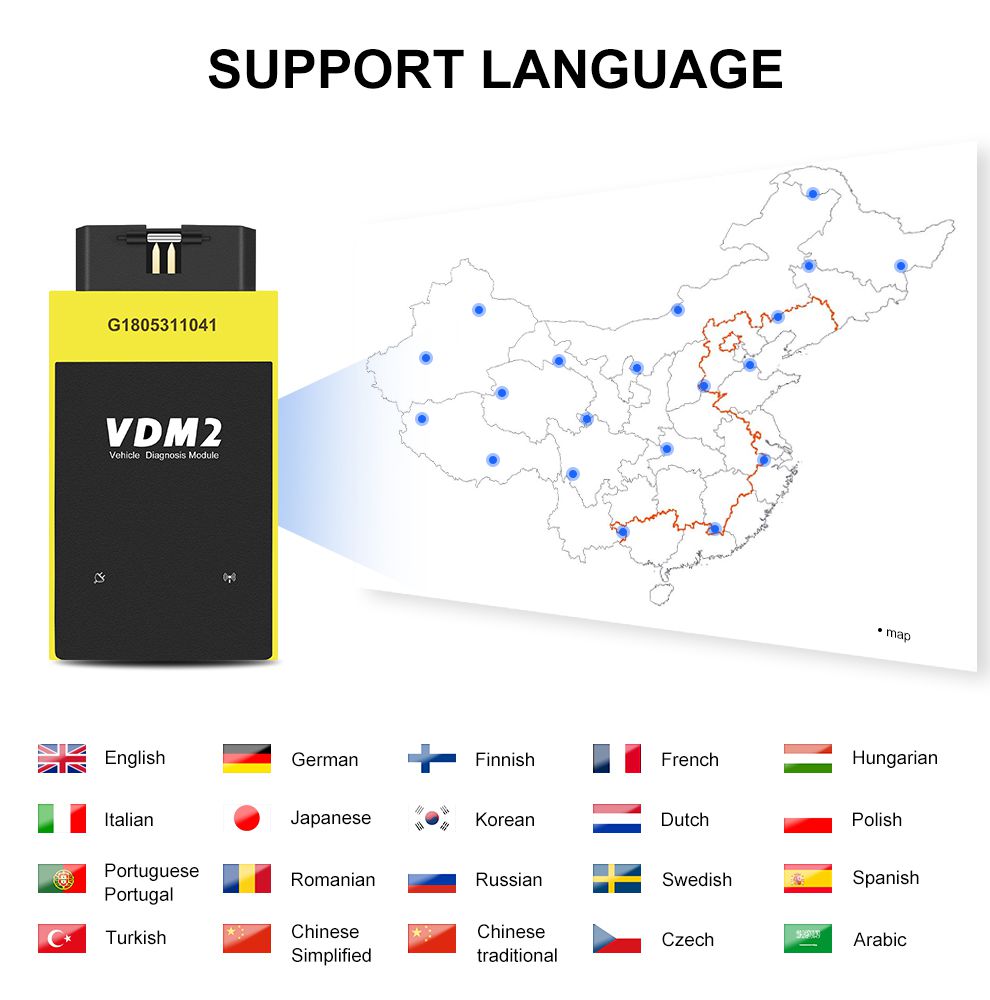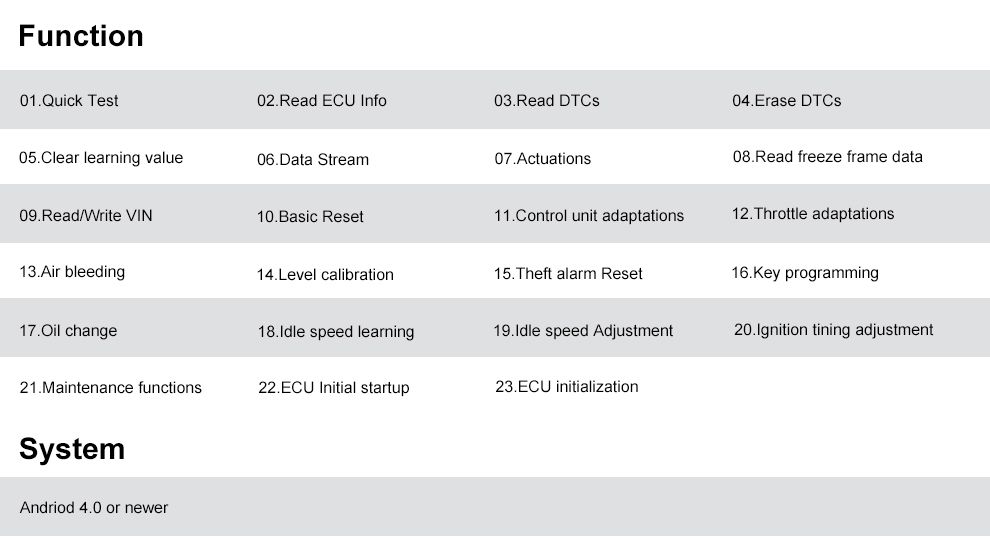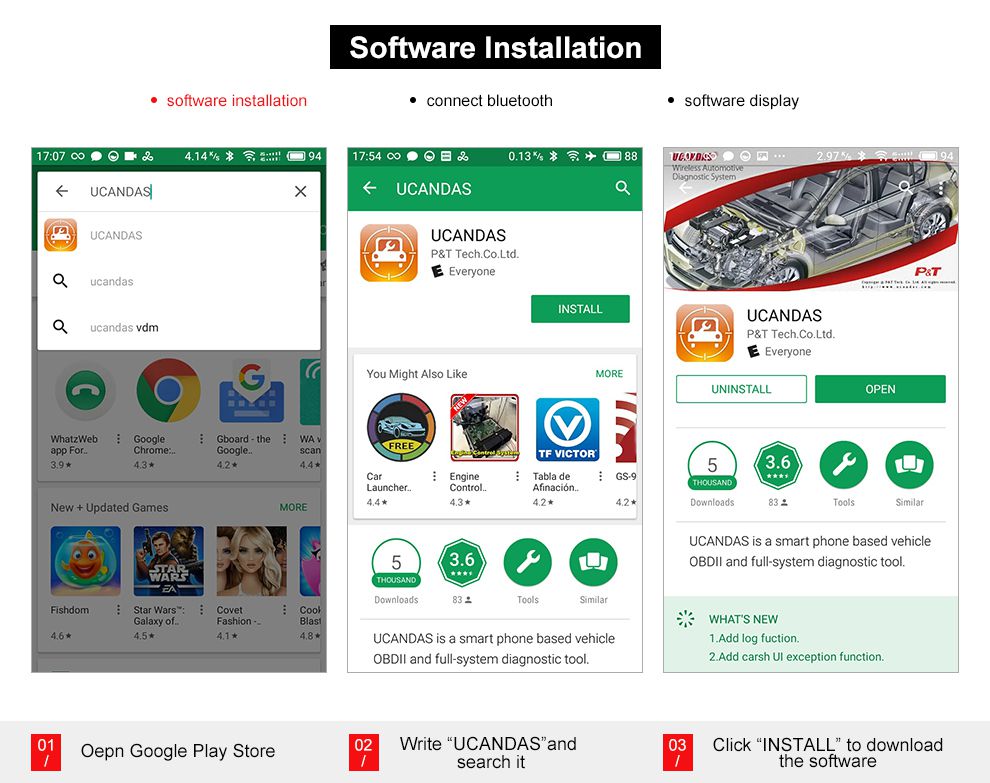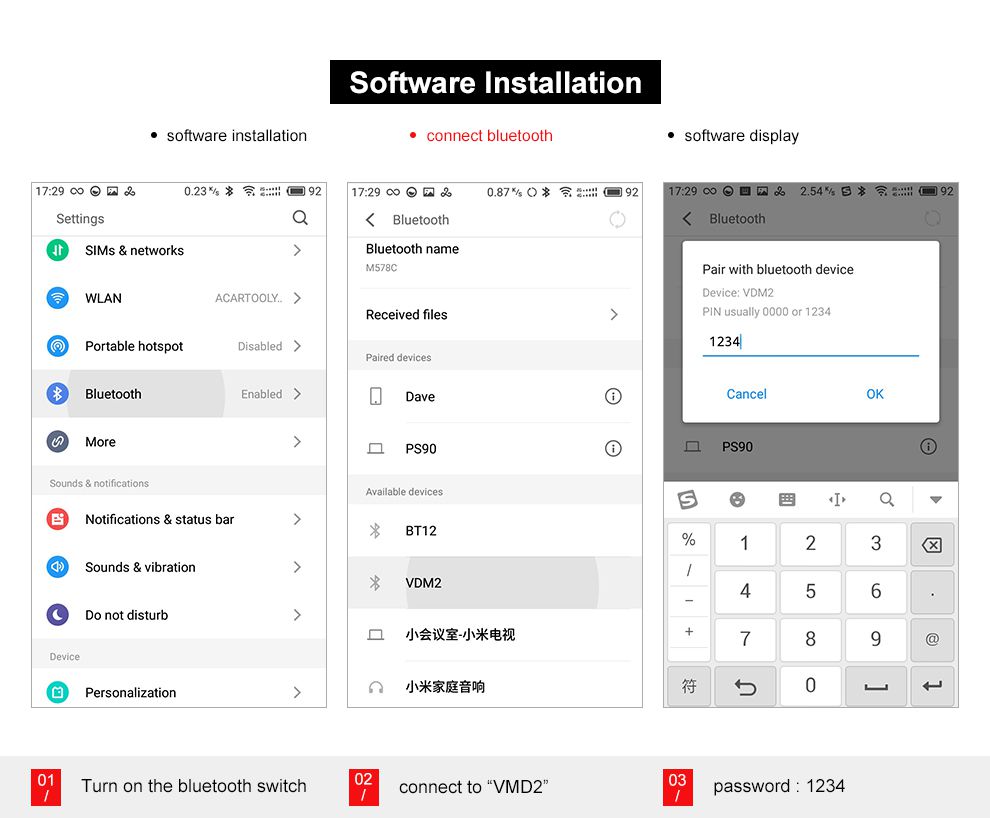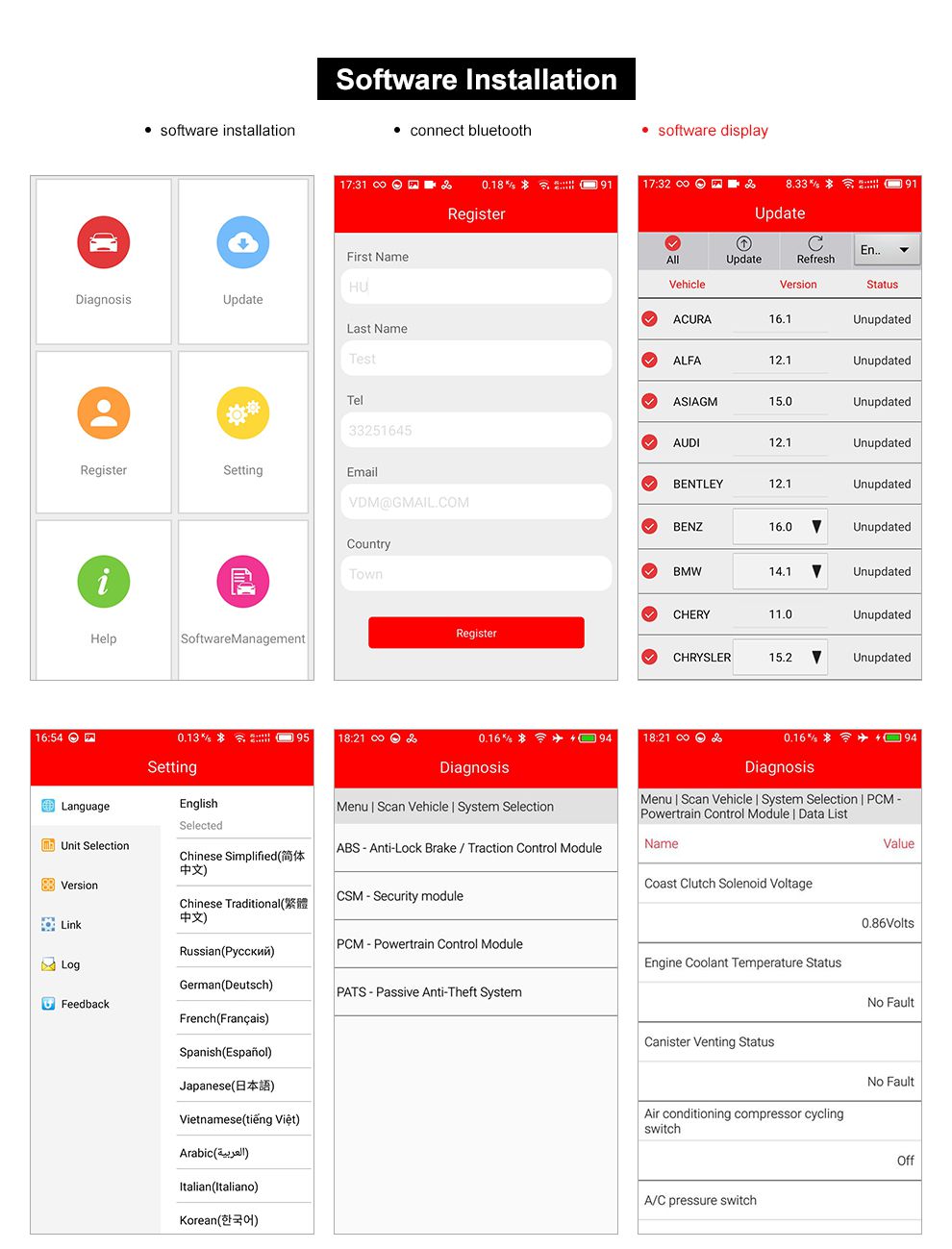 Reviews

11
#1 dapota
Apr 9, 2019

very good salesman always available and very helpful. I will buy again at the seller.
#1 Jose Luis Capovilla
Feb 9, 2019

Received it via DHL,all good.thank you.
#1 DIRK BOETTCHER
Sep 9, 2018

Very fast delivery less than a week packing super satisfied order not the first time all advise seller
#1 zelda sadler
Apr 9, 2019

Works, everything is fine!
#1 Kyung Chan Son
Dec 9, 2018

It came quickly. Everything works.Thank you to the seller. I will buy more here!
#1 giuseppe pollaci
May 9, 2018

Good afternoon my dear, Very fast shipping. All material arrived. Good communication. Recommended seller. I am happy because all works well. Thank You for all attention. Best Regards.
#1 philIP tonks
Sep 9, 2018

Soldering quality is good. Refinement does not require. this New UCANDAS VDM2 Full system V5.2 Bluetooth OBD2 VDM II for Android VDM 2 OBDII Code Scanner PK easydiag Update Free is good quality, working very well
#1 carlos david gonzalez
Oct 9, 2018

Everything's okay.
#1 Alejandro Ruiz Tapia
Nov 9, 2018

Everything is fine
#1 Journeymans Journeymans
Dec 9, 2018

OK, TOP seller, good supporrt...
Previous: FOXWELL NT650 Elite OBD2 Automotive Scanner SAS A/F OIL BRT DPF 26+ Reset Professional OBD Auto Car Diagnostic Tool OBD2 Scanner
Next: Xhorse VVDI Mini Key Tool Remote Key Programmer Support IOS and Android Global Version