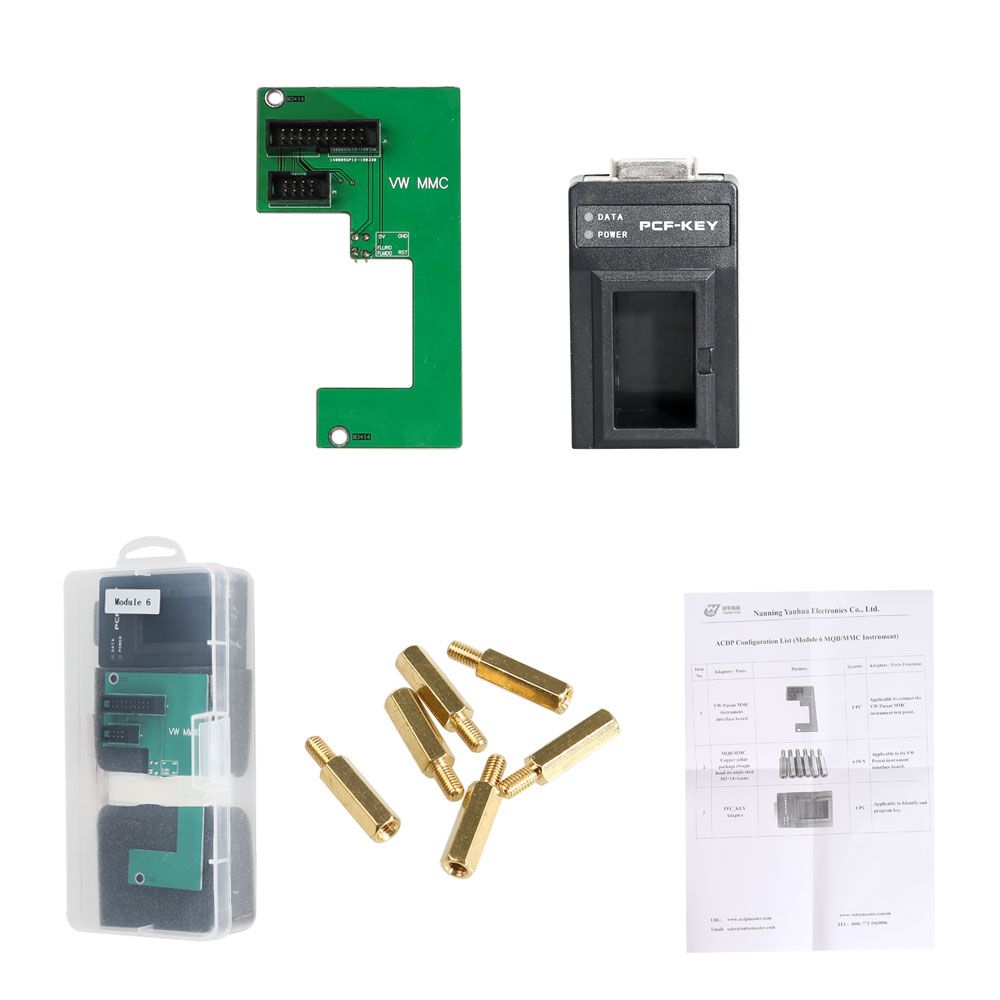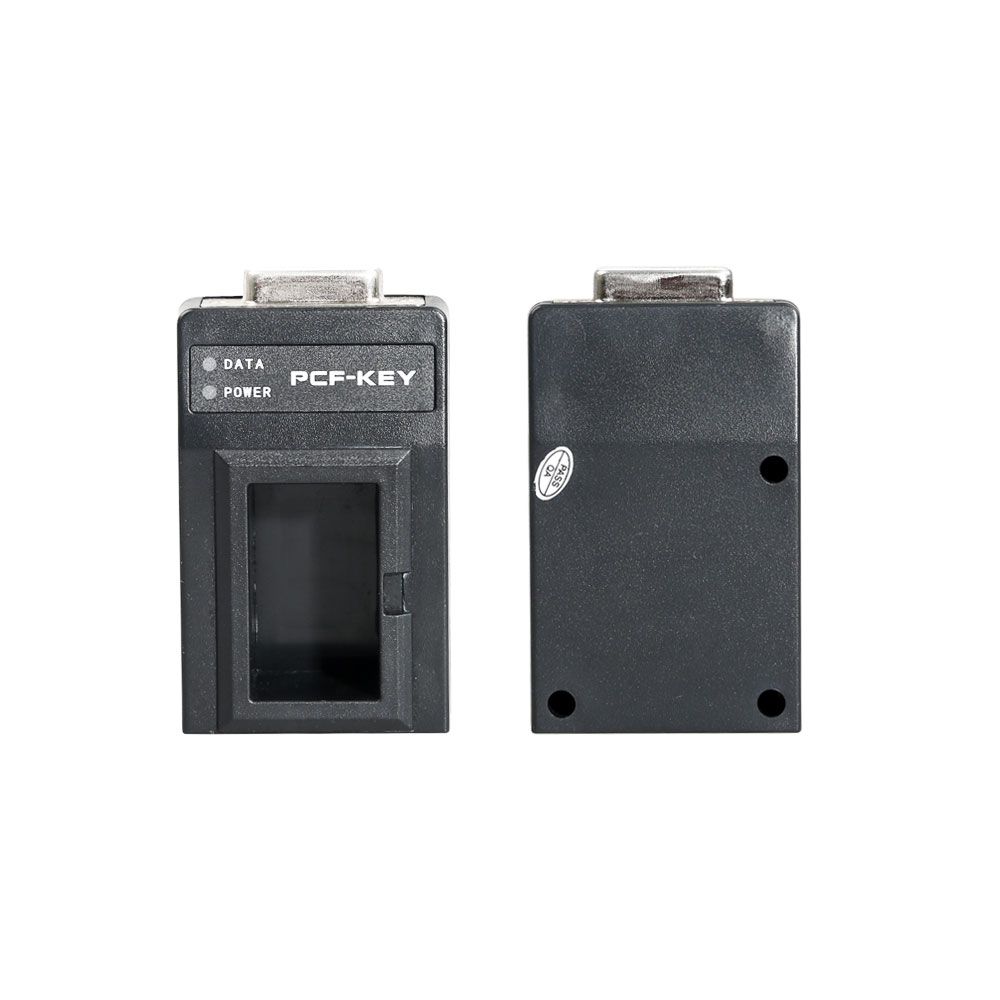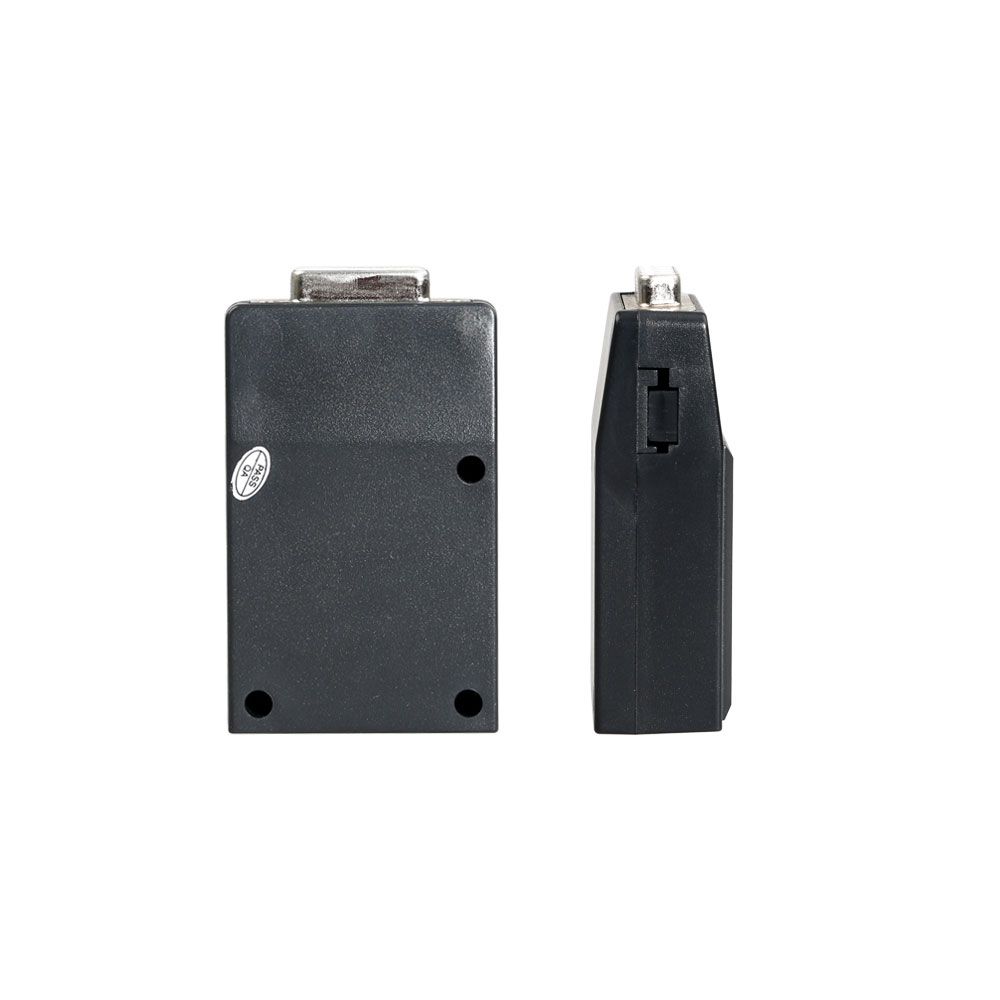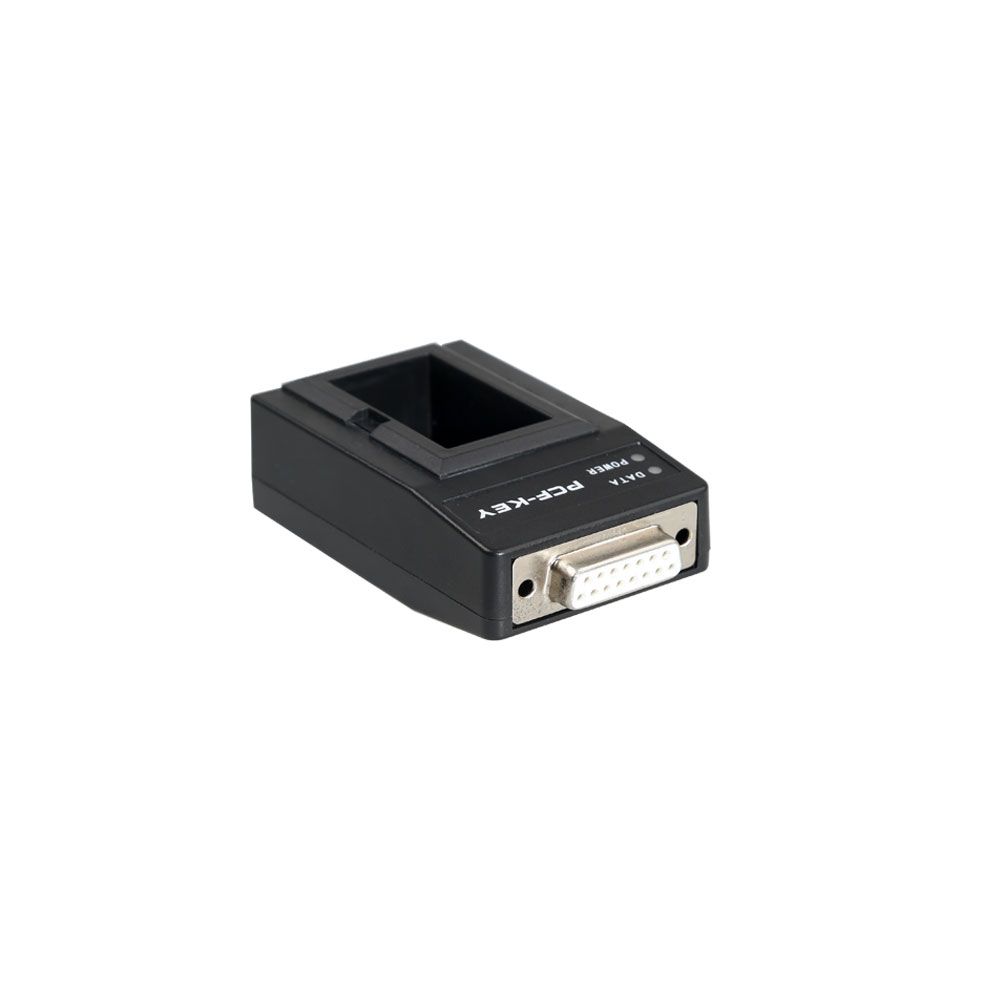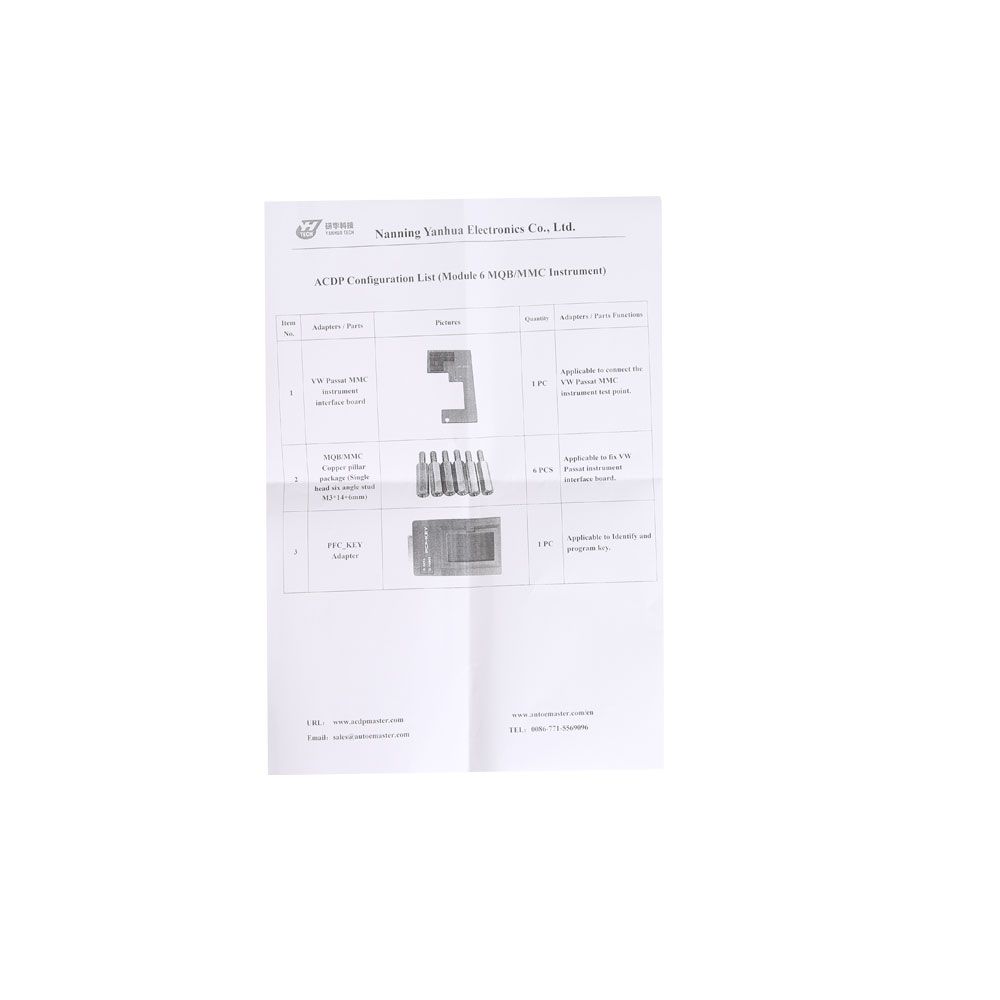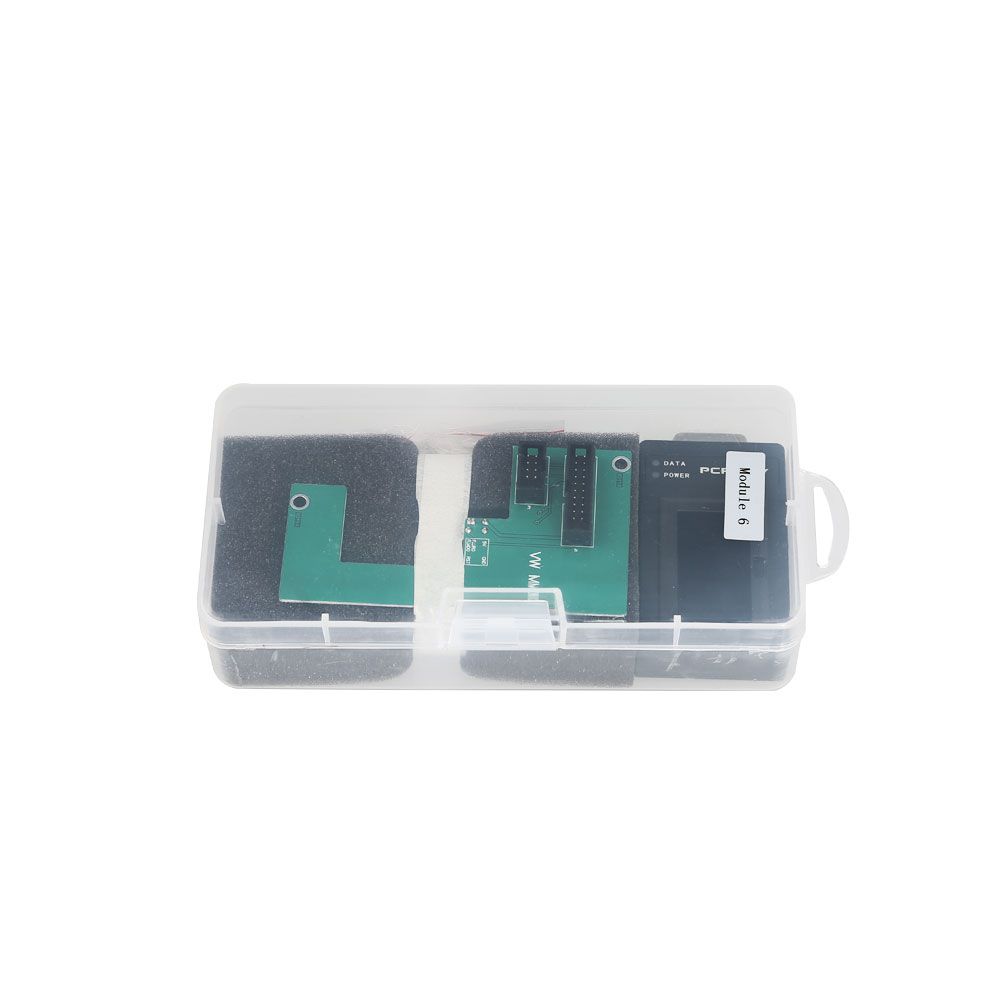 Description
Yanhua Mini ACDP Module6 MQB/MMC Instrument with Adapters
Support parts of VDO mileage adjustment of
VW
MQB platform via OBD,and Passat MMC (NEC D70F3525 + 95320) instrument adjustment after years 2015 by ICP mode.
Please check on our official blog
How to use Yanhua Mini ACDP do VW MQB & Passat MMC mileage correctionYanhua Mini ACDP Module6 can update to gain the IMMO function now, while PCF-key Adapter will be necessary, please pay for it alone.
(PCF-key Adapter will be included in Module6 package as default since 14/1/2019. If you Module 6 bought before this time, still need to buy it alone.)
support MQB key programming when all keys
lost
with PCF-KEY adapter.
Support IMMO List:
A3: MQB 2014.06-
Q2: MQB 2014.06-
Seat
Ibiza: MQB 2014.06-
Seat Leon: MQB 2014.06-
Seat Toledo: MQB 2014.06 -
Fabia: MQB 2014.06-
Octavia: MQB 2014,06-
Rapid: MQB 2014.06
Superb: MQB 2014.6 -
Golf: MQB 2014.6 -
Passat B8: MQB 2014.6 -
Polo: MQB 2014.6 -
Tiguan: MQB 2014.6 -
Touran: MQB 2014.6 -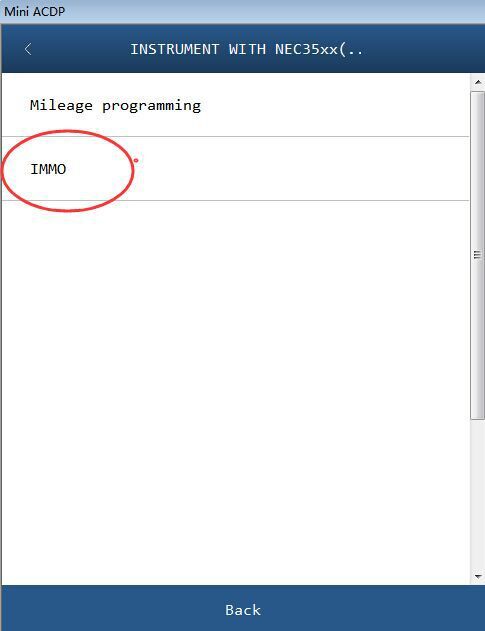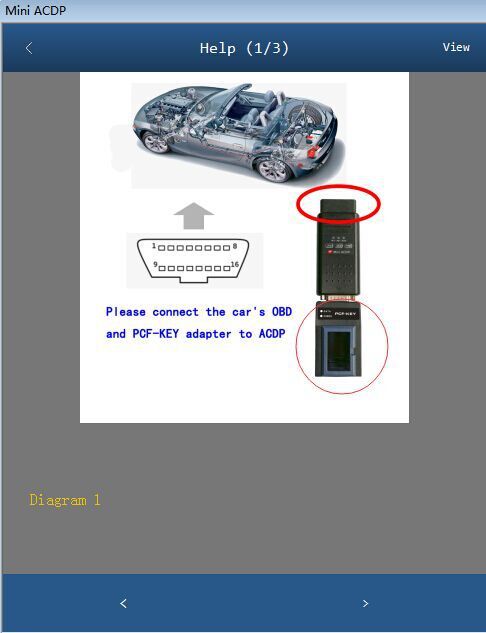 Yanhua Mini ACDP Module 6 Adapter List:
| | | | | |
| --- | --- | --- | --- | --- |
| Item No. | Adapters / Parts | Pictures | Quantity | Adapters / Parts Functions |
| 1 | VW Passat MMC instrument interface board | | 1pc | Applicable to connect the VW Passat MMC instrument test point. |
| 2 | MQB/MMC Copper pillar package (Single head six angle stud M3*14+6mm) | | 6pcs | Applicable to fix VW Passat instrument interface board. |
| 3 | PCF Key Adapter | | 1 pc | for VW MQB IMMO Key Programming |
Previous: Yanhua Mini ACDP Module9 Land Rover Key Programming Support KVM from 2015-2018 Add Key & All Key Lost
Next: XTOOL X-100 PAD Tablet Key Programmer with EEPROM Adapter Support Special Functions