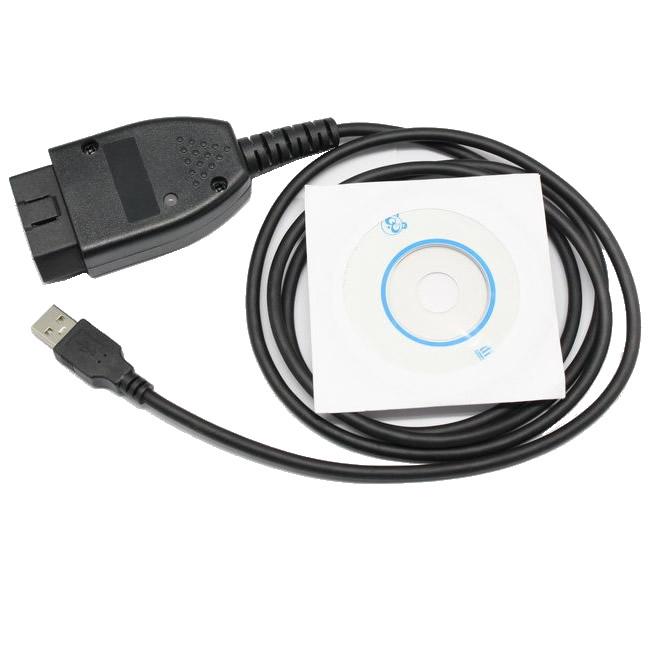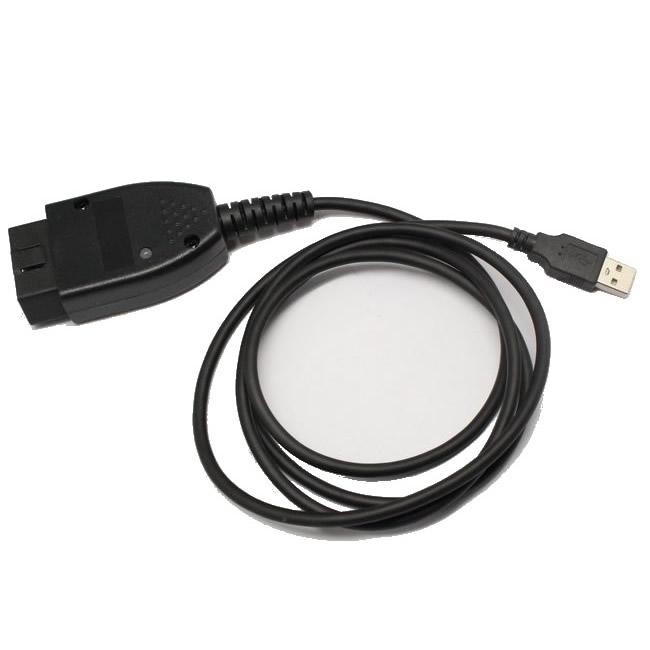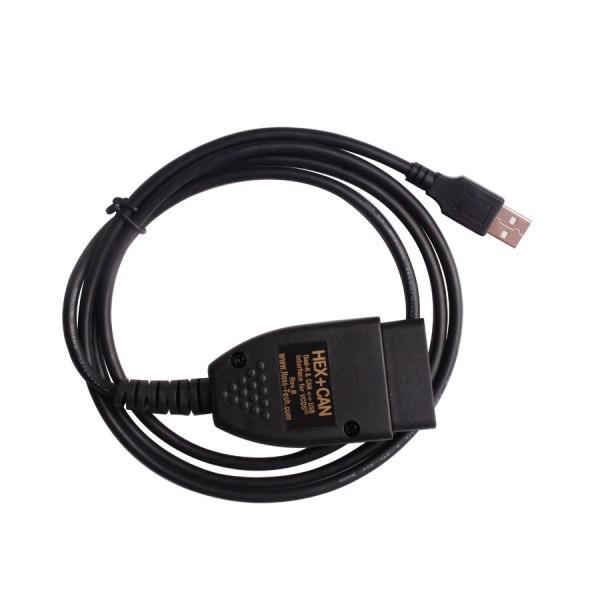 Related Accessories/Similar Items
Description
VAG COM 14.10 VCDS 14.10 English Diagnostic Cable HEX USB Interface for VW, Audi, Seat, Skoda Latest Software
VCDS (VAG - COM diagnosis system), Software Version is 14.10
Version 14.10 with Windows 2000, XP, Vista, win7, win8, win8.1 the operating system compatibility (32-bit and 64 - bit)
Does not support Windows 95, 98, 95, ME, as well as the NT4 operating system
Vehicle Application List :
Golf / Gol GTI / Jetta / Bora / Vento / Rabbit / Touran / New Beetle / Cabrio / Passat / Magotan / Touareg / & Phaeton / Polo / Santana / Sharan / Transporter / Eurovan / Winnebago Rialta / VW Corrado / VW Eos / Audi TT / Audi A3/S3 / Audi A4 / A4 / Cabriolet Convertible / S4 / RS4 / Audi A6 / 100 / A6 / Allroad / S6 / Ur-S4 / RS6 / Audi 200 / V8 / A8 / Audi S8 / Audi 90 / Cabriolet Convertible / Audi Q7 / AudiR8
This version includes support for 2014 and early 2015 model cars, and supports our new HEX-NET interface too!
New Feature:
Includes partial support for VW Crafter vans. Communications with all control modules; functions supported: Control Module ID and Advanced ID, Fault Codes (Read and Clear), Supported Codes, Security Access, and Adaptation. Other functions such as Measuring Values, Output Tests, and Basic Settings will be added in future versions.
New more universal Airbag Coding Assistant.
New "Upload Debug/Log File" function in Applications Dialog
Completely revised and expanded ROD (ODX) Data.
New USB Drivers. Now compatible with the latest PCs which use Fresco Logic USB3 chipsets.
Refactored DTC routines which interpret DTC data, including enhanced interpretation of status byte for DTCs in UDS modules.
New area to display additional info for Basic Settings.
Added data types 0B, 0D, 0F to Generic OBD-II Mode 9.
New version of LCode.
Revised and expanded Label Files.
Many other small bugs fixed and improvements, as well as everything which was introduced in Beta v11.8 - v12.12.3. this is Release verison v14.10.0
Release 14.10 must be used with a HEX-, KEY-, KII-, or Micro-CAN "high-tech" Interface.

It does not work with any third-party interfaces or some of our older "low-tech" interfaces.

If you're a registered user and have an older low-tech interface, you should consider our
interface upgrade program.

If you're not ready for an interface upgrade, you'll have to use

VCDS

-Lite instead.
Software installation instructions

You must VCDS (VAG-COM Diagnostic System) software installed on your computer hard drive!

If you run directly from other media VCDS (VAG-COM Diagnostic System) software, the software may not run correctly

However, you can use the CD or USB flash drive to copy the VCDS (VAG-COM Diagnostic System) installation file to your computer hard drive you want to install, and then install it.

The appropriate diagnostic cable to connect the vehicle and computer

Turn the ignition switch of the vehicle, but there is no need to start the engine.

Run VCDS (VAG-COM Diagnostic System) program:

Click [System Configuration], and then select the correct communications port

Click [test] to confirm VCDS (VAG-COM Diagnostic System) program can correctly use the communication port, find diagnostic cables

Then click [Save]

Now you can use VCDS (VAG-COM Diagnostic System) all functions of the program. Ensure VCDS (VAG-COM Diagnostic System) software can reliably access all the control modules in your vehicle has a view fault codes. Please check vehicle information VCDS (VAG-COM Diagnostic System) application list.
VCDS (VAG-COM Diagnostic System) program installed by default in the following directory: C: \ Ross-Tech \ VCDS-ZHS \
VAG COM 14.10.0 Diagnostic Cable Package list:
1 x Vag com 14.10.0 English version diagnostic cable
1 x CD Software
Previous: Promotion Top quality VCDS VAG COM 12.12 HEX USB Interface German Vesrion
Next: Promotion VAG COM VCDS 14.10 German Version Diagnostic Cable HEX USB Interface for VW, Audi, Seat, Skoda