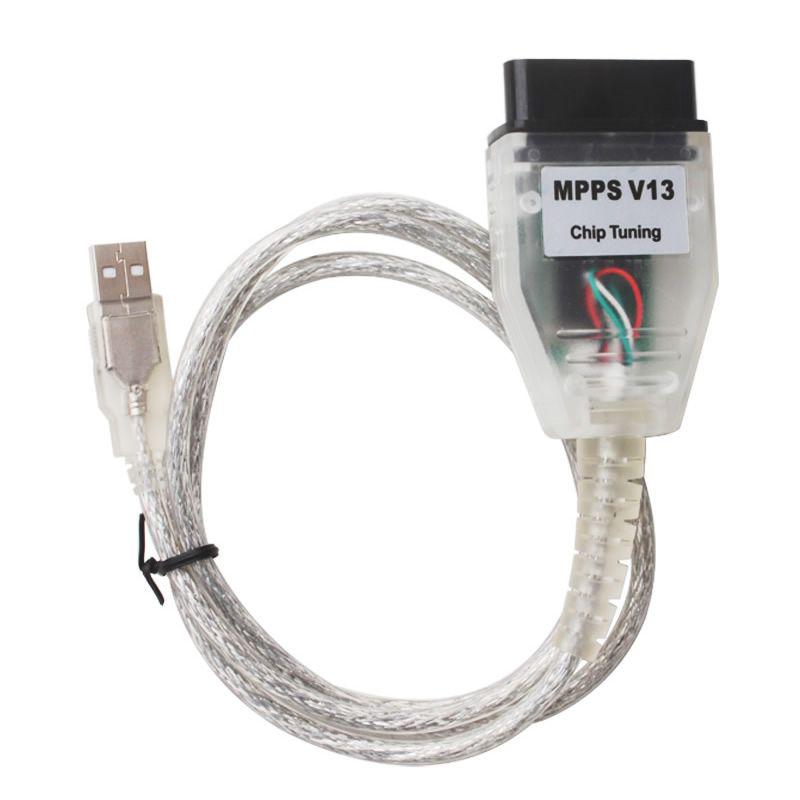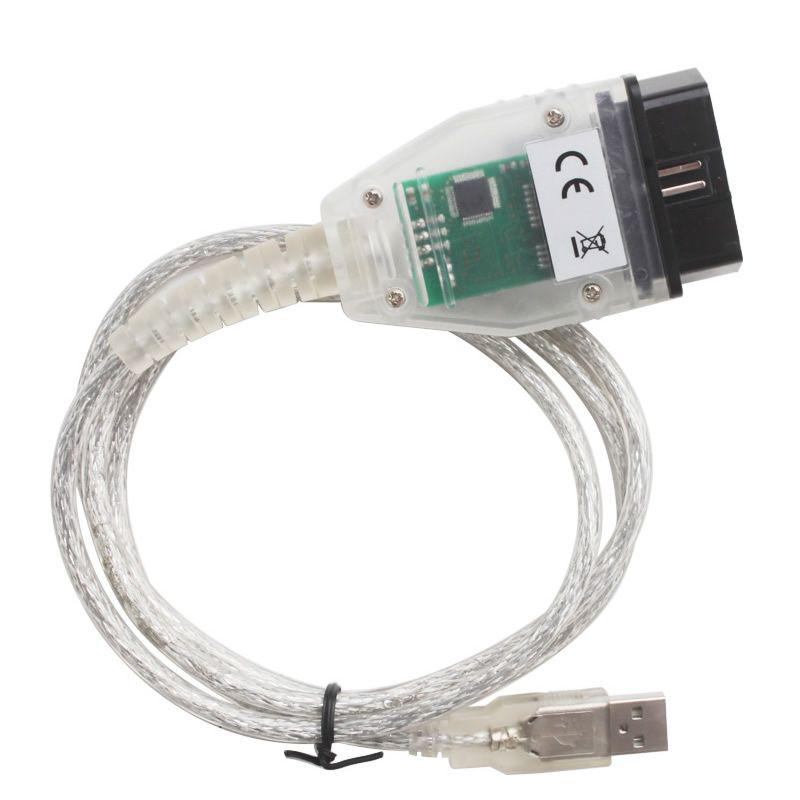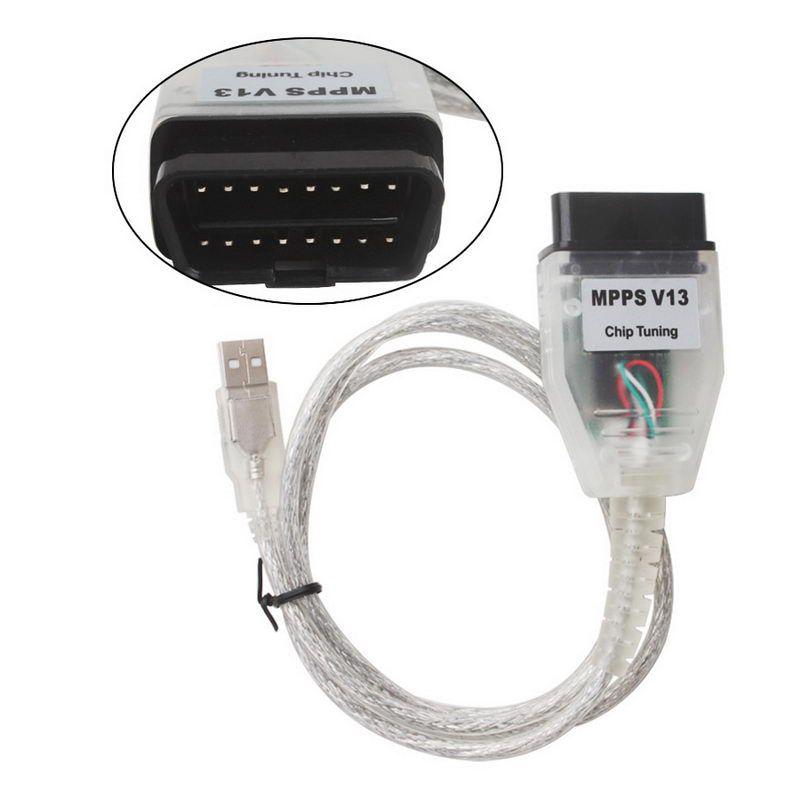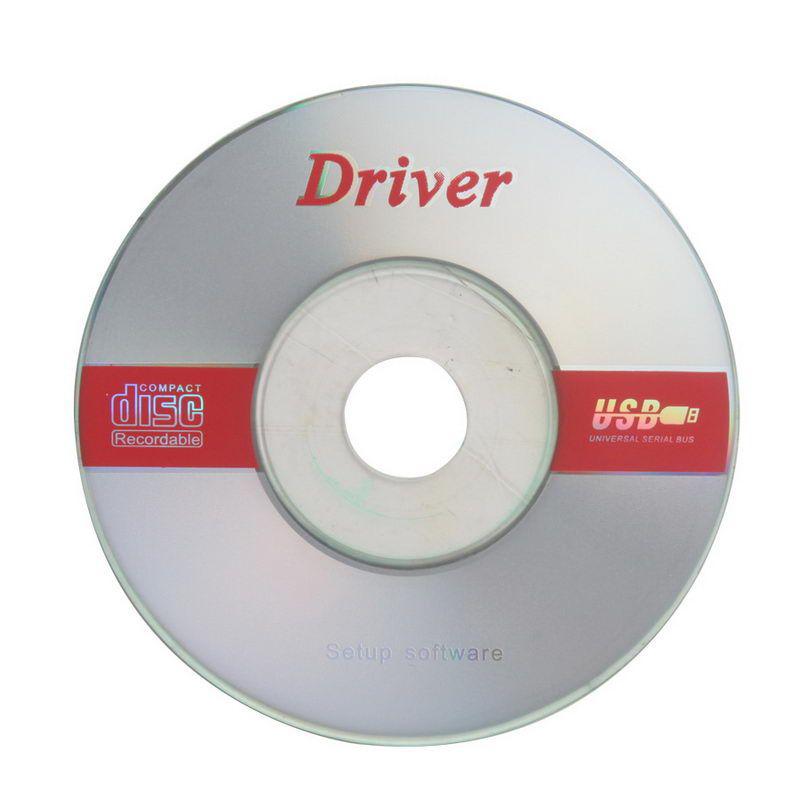 Description
- Read / write flash
- Recalculation of checksum
Car list--K-line/CAN
Alfa Romeo 145 1.4 TS Bosch M1.5.5 K-Line
Alfa Romeo 145 1.6 TS Bosch M1.5.5 K-Line
Alfa Romeo 145 1.8 TS Bosch M1.5.5 K-Line
Alfa Romeo 145 2.0 TS Bosch M1.5.5 K-Line
Alfa Romeo 145 1.9 JTD Bosch EDC15C5 K-Line
Alfa Romeo 146 1.4 TS Bosch M1.5.5 K-Line
Alfa Romeo 146 1.6 TS Bosch M1.5.5 K-Line
Alfa Romeo 146 1.8 TS Bosch M1.5.5 K-Line
Alfa Romeo 146 2.0 TS Bosch M1.5.5 K-Line
Alfa Romeo 146 1.9 JTD Bosch EDC15C5 K-Line
Alfa Romeo 147 1.6 TS Bosch ME7.3.1 K-Line
Alfa Romeo 147 1.8 TS Bosch ME7.3.1 K-Line
Alfa Romeo 147 2.0 TS Bosch ME7.3.1 K-Line
Alfa Romeo 147 3.2 24v Bosch ME7.3.1 K-Line
Alfa Romeo 147 1.9 JTD Bosch EDC15C7 K-Line
Alfa Romeo 147 1.9 JTD 16V Bosch EDC16C8 K-Line
Alfa Romeo 156 1.6 TS Bosch M1.5.5 K-Line
Alfa Romeo 156 1.8 TS Bosch M1.5.5 K-Line
Alfa Romeo 156 2.0 TS Bosch M1.5.5 K-Line
Alfa Romeo 156 1.6 TS Bosch ME7.3.1 K-Line
Alfa Romeo 156 1.8 TS Bosch ME7.3.1 K-Line
Alfa Romeo 156 2.0 TS Bosch ME7.3.1 K-Line
Alfa Romeo 156 3.2 24v Bosch ME7.3.1 K-Line
Alfa Romeo 156 1.9 JTD Bosch EDC15C7 K-Line
Alfa Romeo 156 2.4 JTD Bosch EDC15C7 K-Line
Alfa Romeo 156 1.9 JTD 16V Bosch EDC16C8 K-Line
Alfa Romeo 156 2.4 JTD 20V Bosch EDC16C8 K-Line
Alfa Romeo 159 1.9 JTD 16V Bosch EDC16C9 K-Line
Alfa Romeo 159 2.4 JTD 20V Bosch EDC16C9 K-Line
Alfa Romeo 166 2.0 TS Bosch M1.5.5 K-Line
Alfa Romeo 166 2.4 JTD Bosch EDC15C7 K-Line
Alfa Romeo 166 2.4 JTD 20V Bosch EDC16C8 K-Line
Alfa Romeo Brera 1.9 JTD 16V Bosch EDC16C9 K-Line
Alfa Romeo Brera 2.4 JTD 20V Bosch EDC16C9 K-Line
Alfa Romeo Crosswagon Q4 1.9 JTD Bosch EDC15C7 K-Line
Alfa Romeo Crosswagon Q4 1.9 JTD 16V Bosch EDC16C9 K-Line
Alfa Romeo Gulietta 2.0 JTD 16v Bosch EDC16C39-5.5 K-Line
Alfa Romeo GT 3.2 24v Bosch ME7.3.1 K-Line
Alfa Romeo GT 1.9 JTD 16V Bosch EDC16C8 K-Line
Alfa Romeo GTV 1.8 TS Bosch M1.5.5 K-Line
Alfa Romeo GTV 2.0 TS Bosch M1.5.5 K-Line
Alfa Romeo GTV 3.0 TS Bosch M1.5.5 K-Line
Alfa Romeo GTV 2.0 TS Bosch ME7.3.1 K-Line
Alfa Romeo GTV 3.0 V6 Bosch ME7.3.1 K-Line
Alfa Romeo GTV 3.0 V6 24V Bosch ME3.1 K-Line
Alfa Romeo Mito 1.3 JTDM Marelli Multijet 6SF CAN
Alfa Romeo Mito 1.4 16v Bosch ME7.9.10 CAN
Alfa Romeo Mito 1.4 16v T Bosch ME7.9.10 CAN
Alfa Romeo Spider 1.8 TS Bosch M1.5.5 K-Line
Alfa Romeo Spider 2.0 TS Bosch M1.5.5 K-Line
Alfa Romeo Spider 3.0 TS Bosch M1.5.5 K-Line
Alfa Romeo Spider 2.0 TS Bosch ME7.3.1 K-Line
Alfa Romeo Spider 3.0 V6 Bosch ME7.3.1 K-Line
Alfa Romeo Spider 3.0 V6 24V Bosch ME3.1 K-Line
Alfa Romeo Sportwagon 2.0 TS Bosch ME7.3.1 K-Line
Alfa Romeo Sportwagon 1.9 JTD Bosch EDC15C7 K-Line
Alfa Romeo Sportwagon 1.9 JTD 16V Bosch EDC16C8 K-Line
Audi A3 1.9 TDI Bosch EDC16U1 K-Line
Audi A3 1.9 TDI Bosch EDC16U34 K-Line/CAN
Audi A3 2.0 TDI Bosch EDC16U1 K-Line
Audi A3 2.0 TDI Bosch EDC16U34 K-Line/CAN
Audi A3 2.0 TDI Bosch EDC16U31 K-Line/CAN
Audi A3 1.6 FSI Bosch MED9.5.10 K-Line/CAN
Audi A3 1.8L Bosch ME7.1 K-Line
Audi A3 1.8 Turbo Bosch ME7.5 K-Line
Audi A3 2.0 FSI Bosch MED9.5.10 K-Line/CAN
Audi A3 2.0 TFSI Bosch MED9.1 K-Line/CAN
Audi A3 1.8T Bosch M5.92 K-Line
Audi A3 1.8 NA Bosch M5.92 K-Line
Audi A3 2.0 TDI Siemens PPD 1.X K-Line/CAN
Audi A3 3.2L Bosch ME7.1.1 K-Line
Audi A3 2.0 TDI Bosch EDC17CP14 K-Line/CAN
Audi A3 3.2L Bosch ME7.1.1 CAN
Audi A4 1.9 TDI Bosch EDC15 K-Line
Audi A4 2.5 TDI Bosch EDC15 K-Line
Audi A4 1.9 TDI Bosch EDC16U1 K-Line
Audi A4 1.9 TDI Bosch EDC16U31 K-Line/CAN
Audi A4 1.9 TDI Bosch EDC16U34 K-Line/CAN
Audi A4 2.0 TDI Bosch EDC16U1 K-Line
Audi A4 2.0 TDI Bosch EDC16U31 K-Line/CAN
Audi A4 2.0 TDI Bosch EDC16U34 K-Line/CAN
Audi A4 2.7 TDI Bosch EDC16CP K-Line/CAN
Audi A4 3.0 TDI Bosch EDC16CP K-Line/CAN
Audi A4 1.6 FSI Bosch MED9.5.10 K-Line/CAN
Audi A4 1.8L Bosch ME7.1 K-Line
Audi A4 1.8 Turbo Bosch ME7.5 K-Line
Audi A4 2.0L Bosch ME7.1.1 K-Line
Audi A4 2.0 FSI Bosch MED9.5.10 K-Line/CAN
Audi A4 2.0 TFSI Bosch MED9.1 CAN
Audi A4 2.4L Bosch ME7.1 K-Line
Audi A4 2.8L 30v Bosch ME7.1.1 K-Line
Audi A4 3.0L V6 Bosch ME7.1.1 K-Line
Audi A4 1.8L Bosch M5.92 K-Line
Audi A4 1.8T Bosch M5.92 K-Line
Audi A4 2.4L Bosch M5.92 K-Line
Audi A4 2.8L Bosch M5.92 K-Line
Audi A4 2.0 TDI Siemens PPD 1.X K-Line/CAN
Audi A4 2.0 TDI Bosch EDC17CP14 K-Line/CAN
Audi A4 3.0 TDI Bosch EDC17CP04 UDS
Audi A5 2.7 TDI Bosch EDC16CP K-Line/CAN
Audi A5 3.0 TDI Bosch EDC16CP K-Line/CAN
Audi A5 2.0 TFSI Bosch MED9.1 CAN
Audi A5 4.2 FSI Bosch MED9.1 CAN
Audi A5 2.0 TDI Bosch EDC17CP14 K-Line/CAN
Audi A5 3.0 TDI Bosch EDC17CP04 UDS
Audi A6 1.9 TDI Bosch EDC15 K-Line
Audi A6 2.5 TDI Bosch EDC15 K-Line
Audi A6 1.9 TDI Bosch EDC16U1 K-Line
Audi A6 2.0 TDI Bosch EDC16U1 K-Line
Audi A6 2.0 TDI Bosch EDC16U31 K-Line/CAN
Audi A6 2.0 TDI Bosch EDC16U34 K-Line/CAN
Audi A6 2.7 TDI Bosch EDC16CP K-Line/CAN
Audi A6 3.0 TDI Bosch EDC16CP K-Line/CAN
Audi A6 1.8L Bosch ME7.1 K-Line
Audi A6 1.8 Turbo Bosch ME7.5 K-Line
Audi A6 2.0L Bosch ME7.5 K-Line
Audi A6 2.0 TFSI Bosch MED9.1 CAN
Audi A6 2.4L Bosch ME7.1 K-Line
Audi A6 2.7L Turbo Bosch ME7.1 K-Line
Audi A6 2.7L Bosch ME7.1 K-Line
Audi A6 3.0L V6 Bosch ME7.1.1 K-Line
Audi A6 3.2 FSI Bosch MED9.5.10 K-Line/CAN
Audi A6 4.2L Bosch ME7.1.1 K-Line
Audi A6 1.8T Bosch M5.92 K-Line
Audi A6 2.0L Bosch M5.92 K-Line
Audi A6 2.4L Bosch M5.92 K-Line
Audi A6 2.8L Bosch M5.92 K-Line
Audi A6 2.0 TDI Bosch EDC17CP14 K-Line/CAN
Audi A6 3.0 TDI Bosch EDC17CP04 UDS
Audi A8 2.5 TDI Bosch EDC15 K-Line
Audi A8 3.0 TDI Bosch EDC16CP K-Line/CAN
Audi A8 4.0 TDI Bosch EDC16C4 K-Line ECU 1
Audi A8 4.0 TDI Bosch EDC16C4 K-Line ECU 2
Audi A8 4.2 TDI Bosch EDC16C34 K-Line/CAN ECU 1
Audi A8 4.2 TDI Bosch EDC16C34 K-Line/CAN ECU 2
Audi A8 3.2 FSI Bosch MED9.5.10 K-Line/CAN
Audi A8 3.7L Bosch ME7.1.1 K-Line
Audi A8 4.2L Bosch ME7.1.1 K-Line
Audi A8 5.2L V10 FSI Bosch MED9.1.2 CAN ECU 1
Audi A8 5.2L V10 FSI Bosch MED9.1.2 CAN ECU 2
Audi A8 4.2L Bosch M5.92 K-Line
Audi A8 3.0 TDI Bosch EDC1704 UDS
Audi AllRoad 2.5 TDI Bosch EDC15 K-Line
Audi AllRoad 2.7L Turbo Bosch ME7.1 K-Line
Audi AllRoad 2.7L Turbo Bosch ME7.1.1 K-Line
Audi AllRoad 4.2L Bosch ME7.1.1 K-Line
Audi AllRoad 2.7 TDI Bosch EDC16CP K-Line/CAN
Audi Q5 2.0 TDI Bosch EDC17CP14 CAN
Audi Q5 3.0 TDI Bosch EDC17CP04 UDS
Audi Q7 3.0 TDI Bosch EDC16CP K-Line/CAN
Audi Q7 3.0 V6 FSI Bosch MED9.5.10 K-Line/CAN
Audi Q7 3.2 V6 FSI Bosch MED9.5.10 K-Line/CAN
Audi Q7 4.2 TDI Bosch EDC16C34 K-Line/CAN
Audi Q7 4.2 TDI Bosch EDC16C34 K-Line/CAN
Audi Q7 3.0 TDI Bosch EDC17CP04 UDS
Audi R8 4.2L V8 FSI Bosch MED9.1.2 CAN ECU 1
Audi R8 4.2L V8 FSI Bosch MED9.1.2 CAN ECU 2
Audi RS4 2.7 Turbo Bosch ME7.1 K-Line
Audi RS4 2.7 Turbo Bosch ME7.1.1 K-Line
Audi RS4 4.2L V8 FSI Bosch MED9.1 CAN ECU 1
Audi RS4 4.2L V8 FSI Bosch MED9.1 CAN ECU 2
Audi RS6 4.2T Quattro Bosch ME7.1.1 K-Line
Audi RS6 5.0L V10 TFSI Bosch MED9.1.2 CAN ECU 1
Audi RS6 5.0L V10 TFSI Bosch MED9.1.2 CAN ECU 2
Audi R8 4.2L V8 FSI Bosch MED9.1.2 CAN ECU 1
Audi R8 4.2L V8 FSI Bosch MED9.1.2 CAN ECU 2
Audi S3 1.8 Turbo Bosch ME7.5 K-Line
Audi S3 2.0 TFSI Bosch MED9.1 CAN
Audi S4 2.7 Turbo Bosch ME7.1 K-Line
Audi S4 4.2L Bosch ME7.1.1 K-Line
Audi S4 4.2L V8 FSI Bosch MED9.1.2 CAN ECU 1
Audi S4 4.2L V8 FSI Bosch MED9.1.2 CAN ECU 2
Audi S5 4.2L V8 FSI Bosch MED9.1 CAN ECU 1
Audi S5 4.2L V8 FSI Bosch MED9.1.3 CAN ECU 1
Audi S5 4.2L V8 FSI Bosch MED9.1.3 CAN ECU 2
Audi S6 4.2L Bosch ME7.1.1 K-Line
Audi S6 5.2L V10 FSI Bosch MED9.1 CAN ECU 1
Audi S6 5.2L V10 FSI Bosch MED9.1 CAN ECU 2
Audi S8 4.2L Bosch ME7.1.1 K-Line
Audi S8 5.2L V10 FSI Bosch MED9.1.2 CAN ECU 1
Audi S8 5.2L V10 FSI Bosch MED9.1.2 CAN ECU 2
Audi TT 1.8 Turbo Bosch ME7.5 K-Line
Audi TT 3.2L Bosch ME7.1.1 K-Line
Audi TT 2.0 TFSI Bosch MED9.1 CAN
Bmw Series 1 118 2.0D Bosch EDC16C35 K-Line
Bmw Series 1 120 2.0D Bosch EDC16C35 K-Line
Bmw Series 3 1.9L Bosch M5.2 K-Line
Bmw Series 3 1.9L Bosch M5.2.1 K-Line
Bmw Series 3 2.0L Siemens MS41 K-Line
Bmw Series 3 2.0L Siemens MS42 K-Line
Bmw Series 3 2.0L Siemens MS43 K-Line
Bmw Series 3 2.3L Siemens MS41 K-Line
Bmw Series 3 2.3L Siemens MS42 K-Line
Bmw Series 3 2.5L Siemens MS41 K-Line
Bmw Series 3 2.5L Siemens MS42 K-Line
Bmw Series 3 2.5L Siemens MS43 K-Line
Bmw Series 3 2.8L Siemens MS41 K-Line
Bmw Series 3 2.8L Siemens MS42 K-Line
Bmw Series 3 3.0L Siemens MS43 K-Line
Bmw Series 3 3.2 Evo Siemens MSS50 K-Line
Bmw Series 3 3.2 E46 Siemens MSS54 K-Line
Bmw Series 3 2.0D Bosch DDE3.0 K-Line
Bmw Series 3 2.0D Bosch EDC16C31 K-Line
Bmw Series 3 2.0D Bosch EDC16C35 K-Line
Bmw Series 3 3.0D Bosch DDE4.0 K-Line
Bmw Series 3 3.0D Bosch EDC16C31 K-Line
Bmw Series 3 3.0D Bosch EDC16C35 K-Line
Bmw Series 3 3.5D Bosch EDC16C31 K-Line
Bmw Series 3 3.5D Bosch EDC16C35 K-Line
Bmw Series 5 2.0L Siemens MS41 K-Line
Bmw Series 5 2.0L Siemens MS42 K-Line
Bmw Series 5 2.0L Siemens MS42 K-Line
Bmw Series 5 2.3L Siemens MS41 K-Line
Bmw Series 5 2.2L Siemens MS42 K-Line
Bmw Series 5 2.3L Siemens MS42 K-Line
Bmw Series 5 2.5L Siemens MS41 K-Line
Bmw Series 5 2.5L Siemens MS43 K-Line
Bmw Series 5 2.8L Siemens MS41 K-Line
Bmw Series 5 2.8L Siemens MS42 K-Line
Bmw Series 5 3.0L Siemens MS43 K-Line
Bmw Series 5 3.8L V8 Bosch M5.2 K-Line
Bmw Series 5 3.8L V8 Bosch M5.2.1 K-Line
Bmw Series 5 4.0-4.4 V8 Bosch M5.2 K-Line
Bmw Series 5 4.0-4.4 V8 Bosch M5.2.1 K-Line
Bmw Series 5 5.0L V8 M5 Siemens MSS52 K-Line
Bmw Series 5 2.0D Bosch DDE3.0 K-Line
Bmw Series 5 2.5D Bosch DDE4.0 K-Line
Bmw Series 5 2.5D Bosch EDC16C31 K-Line
Bmw Series 5 3.0D Bosch DDE4.0 K-Line
Bmw Series 5 3.0D Bosch EDC16C31 K-Line
Bmw Series 5 3.0D Bosch EDC16C35 K-Line
Bmw Series 5 3.5D Bosch EDC16C31 K-Line
Bmw Series 5 3.5D Bosch EDC16C35 K-Line
Bmw Series 5 4.4-4.6L V8 Bosch ME7.2 K-Line
Bmw Series 6 3.0L Siemens MSS52 K-Line
Bmw Series 6 4.4L Siemens MSS52 K-Line
Bmw Series 6 3.5D Bosch EDC16C31 K-Line
Bmw Series 6 3.5D Bosch EDC16C35 K-Line
Bmw Series 7 2.8L Siemens MS41 K-Line
Bmw Series 7 2.8L Siemens MS42 K-Line
Bmw Series 7 3.8L V8 Bosch M5.2 K-Line
Bmw Series 7 3.8L V8 Bosch M5.2.1 K-Line
Bmw Series 7 4.0-4.4 V8 Bosch M5.2 K-Line
Bmw Series 7 4.0-4.4 V8 Bosch M5.2.1 K-Line
Bmw Series 7 3.0D Bosch DDE4.0 K-Line
Bmw Series 7 3.0D Bosch EDC16C31 K-Line
Bmw Series 7 3.0D Bosch EDC16C35 K-Line
Bmw Series 7 4.4-4.6L V8 Bosch ME7.2 K-Line
Bmw Series X3 2.0D Bosch EDC16C31 K-Line
Bmw Series X3 2.0D Bosch EDC16C35 K-Line
Bmw Series X3 3.0D Bosch EDC16C31 K-Line
Bmw Series X3 3.0D Bosch EDC16C35 K-Line
Bmw Series X5 3.0L Siemens MS43 K-Line
Bmw Series X5 3.0D Bosch DDE4.0 K-Line
Bmw Series X5 4.4L-4.6L Bosch ME7.2 K-Line
Bmw Series X5 3.0D Bosch EDC16C31 K-Line
Bmw Series X5 3.0D Bosch EDC16C35 K-Line
Bmw Series X5 3.5D Bosch EDC16C31 K-Line
Bmw Series X5 3.5D Bosch EDC16C35 K-Line
Bmw Series X6 3.5D Bosch EDC16C31 K-Line
Bmw Series X6 3.5D Bosch EDC16C35 K-Line
Bmw Series Z Z3 1.9L Bosch M5.2 K-Line
Bmw Series Z Z3 1.9L Bosch M5.2.1 K-Line
Bmw Series Z Z3 2.0-2.8 Siemens MS41 K-Line
Bmw Series Z Z3 2.0-2.8 Siemens MS42 K-Line
Bmw Series Z Z3 2.2L Siemens MS43 K-Line
Bmw Series Z Z3 3.0L Siemens MS43 K-Line
Bmw Series Z Z3 3.2 Evo Siemens MSS50 K-Line
Bmw Series Z Z3 3.2 E46 Siemens MSS54 K-Line
Bmw Series Z Z8 5.0L V8 Siemens MSS54 K-Line
Chevrolet Captiva 1.9 16V TD MJ Bosch EDC16C39 CAN
Chevrolet Captiva 2.0 16V VCDI Bosch EDC16C39 CAN
Chevrolet Cruiz 2.0 16V VCDI Bosch EDC16C39 CAN
Chrysler Grand Cherokee 3.0L CRD Bosch EDC16CP31 K-Line/CAN
Chrysler Jeep Cherokee 2.5L CRD Bosch EDC15C2 K-Line
Chrysler Jeep Cherokee 2.8L CRD Bosch EDC15C2 K-Line
Chrysler Jeep Cherokee 2.8L CRD Bosch EDC16CP31 K-Line/CAN
Chrysler Jeep Cherokee 3.0L CRD Bosch EDC16CP31 K-Line/CAN
Chrysler PT Cruiser 2.2L CRD Bosch EDC15C2 K-Line
Chrysler PT Cruiser 2.2L CRD Bosch EDC16C2-9 K-Line/CAN
Chrysler Voyager 2.5L CRD Bosch EDC15C2 K-Line
Chrysler Voyager 2.8L CRD Bosch EDC15C2 K-Line
Chrysler Voyager 3.0L CRD Bosch EDC16CP31 K-Line/CAN
Citroen C3 1.4 16v HDI Delphi DDCR K-Line
Citroen C3 1.6 HDI Bosch EDC16C3 K-Line
Citroen C3 1.6L Bosch MP7.4.4 K-Line
Citroen C4 1.6 HDI Bosch EDC16C3 K-Line
Citroen C4 1.6 HDI FAP Bosch EDC16C34 K-Line
Citroen C4 1.6L Bosch MP7.4.4 K-Line
Citroen C5 2.0L 16v Marelli 6LPA K-Line
Citroen C5 2.0 HDI Bosch EDC15C2 K-Line
Citroen C5 2.2 HDI Bosch EDC15C2 K-Line
Citroen C6 2.0L 16v Marelli 6LPA K-Line
Citroen C8 2.0L 16v Marelli 6LPA K-Line
Citroen Evasion 2.0 HDI Bosch EDC15C2 K-Line
Citroen Jumper 2.0 HDI Bosch EDC15C K-Line
Citroen Jumper 2.2 HDI Bosch EDC15C K-Line
Citroen Jumper 2.8 HDI Bosch EDC15C K-Line
Citroen Jumpy 2.0 HDI Bosch EDC15C2 K-Line
Citroen Picasso 2.0 HDI Bosch EDC15C2 K-Line
Citroen Saxo 1.6 VTR Bosch MP7.4.4 K-Line
Citroen Xantia 2.0 HDI Bosch EDC15C2 K-Line
Citroen Xsara 2.0 HDI Bosch EDC15C2 K-Line
Ducati Hypermotard 1100 Marelli 59M/5AM K-Line
Ducati Hypermotard 1100 S Marelli 59M/5AM K-Line
Ducati Monster 1100 Marelli 59M/5AM K-Line
Ducati Monster 1100 S Marelli 59M/5AM K-Line
Ducati Monster 400 Marelli 59M/5AM K-Line
Ducati Monster 620 Marelli 59M/5AM K-Line
Ducati Monster 620 Dark Marelli 59M/5AM K-Line
Ducati Monster 695 Marelli 59M/5AM K-Line
Ducati Monster S2R Marelli 59M/5AM K-Line
Ducati Monster S2R 1000 Marelli 59M/5AM K-Line
Ducati Monster S2R 800 Marelli 59M/5AM K-Line
Ducati Monster S2R Dark Marelli 59M/5AM K-Line
Ducati Monster S4R Marelli 59M/5AM K-Line
Ducati Monster S4R TS Marelli 59M/5AM K-Line
Ducati Monster S4R S TS Marelli 59M/5AM K-Line
Ducati Multistrada 1100 DS Marelli 59M/5AM K-Line
Ducati Multistrada 1100 S DS Marelli 59M/5AM K-Line
Ducati Multistrada 1100 Marelli 59M/5AM K-Line
Ducati Multistrada 1100 S Marelli 59M/5AM K-Line
Ducati Multistrada 620 Marelli 59M/5AM K-Line
Ducati Multistrada 620 Dark Marelli 59M/5AM K-Line
Ducati Sportclassic GT 1100 Marelli 59M/5AM K-Line
Ducati Sportclassic Smart 1100 LE Marelli 59M/5AM K-Line
Ducati Sportclassic Sport 1100 Marelli 59M/5AM K-Line
Ducati Sportclassic Sport 1100 B Marelli 59M/5AM K-Line
Ducati Sportclassic Sport 1100 M Marelli 59M/5AM K-Line
Ducati Sportclassic Sport 1100 S Marelli 59M/5AM K-Line
Ducati Sportclassic Sport 1100 T Marelli 59M/5AM K-Line
Ducati Sporttouring ST3 Marelli 59M/5AM K-Line
Ducati Sporttouring ST4 S Marelli 59M/5AM K-Line
Ducati Streetfighter 1100 Marelli 59M/5AM K-Line
Ducati Streetfighter 1100 S Marelli 59M/5AM K-Line
Ducati Superbike 1098 Marelli 59M/5AM K-Line
Ducati Superbike 1098 R Marelli 59M/5AM K-Line
Ducati Superbike 1098 S Marelli 59M/5AM K-Line
Ducati Superbike 1198 Marelli 59M/5AM K-Line
Ducati Superbike 1198 R Marelli 59M/5AM K-Line
Ducati Superbike 1198 S Marelli 59M/5AM K-Line
Ducati Superbike 749 Marelli 59M/5AM K-Line
Ducati Superbike 749 Dark Marelli 59M/5AM K-Line
Ducati Superbike 749 R Marelli 59M/5AM K-Line
Ducati Superbike 749 S Marelli 59M/5AM K-Line
Ducati Superbike 848 Marelli 59M/5AM K-Line
Ducati Superbike 848 Dark Marelli 59M/5AM K-Line
Ducati Superbike 999 Marelli 59M/5AM K-Line
Ducati Superbike 999 R Marelli 59M/5AM K-Line
Ducati Superbike 999 S Marelli 59M/5AM K-Line
Ducati Supersport 1100 DS Marelli 59M/5AM K-Line
Ducati Supersport 1100 S DS Marelli 59M/5AM K-Line
Ferrari 360 Modena 360 Modena Bosch ME7.3H4 K-Line
Fiat 500 1.3 JTDM Marelli Multijet 6SF CAN
Fiat 500 1.2L Marelli 5SF3.M1/M2 CAN
Fiat 500 1.2L Marelli 5SF8/9 CAN
Fiat 500 1.4T Bosch ME7.9.10 CAN
Fiat 600 1.1 E3 Marelli IAW 59F K-Line
Fiat Brava 1.2 12V Bosch M1.5.5 K-Line
Fiat Brava 1.6 16V Marelli IAW 49F K-Line
Fiat Brava 1.6 16V Marelli IAW 4EF K-Line
Fiat Brava 1.9 JTD Bosch EDC15C K-Line
Fiat Bravo 1.2 12V Bosch M1.5.5 K-Line
Fiat Bravo 1.6 16V Marelli IAW 49F K-Line
Fiat Bravo 1.6 16V Marelli IAW 4EF K-Line
Fiat Bravo 2.0 24V Bosch ME3.1 K-Line
Fiat Bravo 1.9 JTD Bosch EDC15C K-Line
Fiat Bravo 1.9 JTD 16V Bosch EDC16C9 K-Line
Fiat Bravo 2.4 JTD 20V Bosch EDC16C9 K-Line
Fiat Bravo 1.4 16v Bosch ME7.9.10 CAN
Fiat Bravo 1.4 16v T Bosch ME7.9.10 CAN
Fiat Croma 1.9 JTDM Bosch EDC16C9 K-Line
Fiat Croma 2.4 JTDM Bosch EDC16C9 K-Line
Fiat Coupe 2.0 24V Bosch ME3.1 K-Line
Fiat Doblň 1.2 8V Marelli IAW 59F K-Line
Fiat Doblň 1.2 16V Bosch ME7.H4 K-Line
Fiat Doblň 1.3 JDTM Marelli Multijet K-Line
Fiat Doblň 1.3 JDTM Marelli Multijet 6F3 K-Line
Fiat Ducato 2.0 JTD Bosch EDC15C K-Line
Fiat Ducato 2.3 JTD Bosch EDC15C K-Line
Fiat Ducato 2.8 JTD Bosch EDC15C K-Line
Fiat Ducato 1.9 JTDM Bosch EDC16C9 K-Line
Fiat Ducato 2.4 JTDM Bosch EDC16C9 K-Line
Fiat Grande Punto 1.3 JTDM Marelli Multijet 6SF CAN
Fiat Grande Punto 1.2L Marelli 5SF3.M1/M2 CAN
Fiat Grande Punto 1.2L Marelli 5SF8/9 CAN
Fiat Grande Punto 1.4T Bosch ME7.9.10 CAN
Fiat Idea 1.2 16V Bosch ME7.H4 K-Line
Fiat Idea 1.3 JDTM Marelli Multijet K-Line
Fiat Idea 1.9 JTDM Bosch EDC16C K-Line
Fiat Idea 1.3 JDTM Marelli Multijet 6F3 K-Line
Fiat Panda 1.2 8V Marelli IAW 59F K-Line
Fiat Panda 1.2 16V Marelli IAW 5NF K-Line
Fiat Panda 1.3 JDTM Marelli Multijet K-Line
Fiat Panda 1.3 JDTM Marelli Multijet 6F3 K-Line
Fiat Punto 1.2 8V Marelli IAW 59F K-Line
Fiat Punto 1.2 16V Bosch ME7.H4 K-Line
Fiat Punto 1.3 JDTM Marelli Multijet K-Line
Fiat Punto 1.9 JTD Bosch EDC15C K-Line
Fiat Punto 1.9 JTDM Bosch EDC16C K-Line
Fiat Punto 1.3 JDTM Marelli Multijet 6F3 K-Line
Fiat Marea 2.0 24V Bosch ME3.1 K-Line
Fiat Marea 1.9 JTD Bosch EDC15C K-Line
Fiat Marea 2.4 JTD Bosch EDC15C K-Line
Fiat Multipla 1.6 16V Marelli IAW 5NF K-Line
Fiat Multipla 1.9 JTD Bosch EDC15C K-Line
Fiat Multipla 1.9 JTDM Bosch EDC16C K-Line
Fiat Seidici 1.6 JTD MJ Bosch EDC16C39 K-Line
Fiat Scudo 2.0 TD Bosch EDC5C2 K-Line
Fiat Stilo 1.6 16V Marelli IAW 5NF K-Line
Fiat Stilo 2.0 24V Bosch ME7.H4 K-Line
Fiat Stilo 1.9 JTD Bosch EDC15C K-Line
Fiat Stilo 1.9 JTD Bosch EDC16C K-Line
Fiat Stilo 1.9 JDTM Marelli Multijet K-Line
Fiat Ulisse 2.0 TD Bosch EDC5C2 K-Line
Fiat Ulisse 2.2 TD Bosch EDC5C2 K-Line
Ford C-Max 1.6 TDCI Bosch EDC16C3 K-LineCAN
Ford C-Max 1.6 TDCI Bosch EDC16C34 K-LineCAN
Ford C-Max 1.6 TDCI Bosch EDC16C34-5 K-LineCAN
Ford Galaxy 1.9 TDI Bosch EDC15C K-Line
Ford Fiesta 1.6 TDCI Bosch EDC16C3 K-LineCAN
Ford Fiesta 1.6 TDCI Bosch EDC16C34-2 K-LineCAN
Ford Fiesta 1.6 TDCI Bosch EDC16C34-5 K-LineCAN
Ford Focus 1.6 TDCI Bosch EDC16C3 K-LineCAN
Ford Focus 1.6 TDCI Bosch EDC16C34-2 K-LineCAN
Ford Focus 1.6 TDCI Bosch EDC16C34-5 K-LineCAN
Ford Focus ST 2.5 T Bosch ME9.0 CAN
Ford Fusion Style 1.6 TDCI Bosch EDC16C34-2 K-LineCAN
Ford Fusion Style 1.6 TDCI Bosch EDC16C34-5 K-LineCAN
Generic Bosch Generic Bosch ME7.XX 512Kb Kline
Generic Bosch Generic Bosch ME7.XX 1Mb Kline
Generic Bosch Generic Bosch EDC15CX Kline
Generic Bosch Generic Bosch EDC15P/EDC15V (VAG) Kline
Generic Bosch Generic Multi ST10F168 Kline
Generic Bosch Generic Multi ST10F269 Kline
Generic Bosch Generic Multi ST10F272 Kline
Generic Bosch Generic Multi ST10F280 Kline
Generic Bosch Generic Multi ST10F273 Kline
Generic Bosch Generic Multi ST10F275 Kline
Generic Bosch Generic Multi ST10F296 Kline
Holden Signum 1.9 16V CDTI Bosch EDC16C9 CAN
Holden Signum 1.9 16V CDTI Bosch EDC16C39 CAN
Holden Vectra 1.4 16V Delco Multec K-Line
Holden Vectra 1.6 16V Delco Multec K-Line
Holden Vectra 1.8 16V Siemens Simtec K-Line
Holden Vectra 2.0 16V Siemens Simtec K-Line
Holden Vectra 1.8 16V Siemens Simtec 70 K-Line
Holden Vectra 2.0 16V Siemens Simtec 70 K-Line
Holden Vectra 1.8 16V Siemens Simtec 90 K-Line
Holden Vectra 2.0 16V Siemens Simtec 90 K-Line
Holden Vectra 1.7 TD Bosch EDC15M K-Line
Holden Vectra 2.0 TD Bosch EDC15M K-Line
Holden Vectra 2.2 16V DTI Bosch EDC15M K-Line
Holden Vectra 2.5 V6 Bosch M2.8.3 K-Line
Holden Vectra 1.9 16V CDTI Bosch EDC16C9 CAN
Holden Vectra 1.9 16V CDTI Bosch EDC16C39 CAN
Honda Civic 1.5 CDI Bosch EDC15C7 K-Line
Honda Civic 2.2 CDTi Bosch EDC16C2-4 K-Line
Hyundai Elantra 2.0 CDI Bosch EDC15C2 K-Line
Hyundai Getz 1.5 CDI Bosch EDC15C2 K-Line
Hyundai Getz 1.5 CRDI Bosch EDC16C39 K-Line
Hyundai H1 Startex 2.0 CDI Bosch EDC15C2 K-Line
Hyundai i30 1.6 CDI Bosch EDC16C39 K-Line
Hyundai Matrix 1.5 CDI Bosch EDC15C2 K-Line
Hyundai Santa Fe 2.0 CDI Bosch EDC15C2 K-Line
Hyundai Santa Fe 2.0 CDI Bosch EDC16C39 K-Line
Hyundai Sonata 2.0 CDI Bosch EDC16C39 K-Line
Hyundai Trajet 2.0 CDI Bosch EDC15C2 K-Line
Hyundai Tucson 2.0 CDI Bosch EDC15C2 K-Line
Hyundai Tucson 2.0 CRDI Bosch EDC16C39 K-Line
Isuzu D-Max 3.0L DT Bosch EDC15M K-Line
Isuzu Rodeo 2.5L DT Bosch EDC15M K-Line
Iveco Daily 2.3 29 L 10 Bosch EDC16C K-Line
Iveco Daily 2.3 29 L 12 Bosch EDC16C K-Line
Iveco Daily 2.3 35 C 10 Bosch EDC16C K-Line
Iveco Daily 2.3 35 C 12 Bosch EDC16C K-Line
Iveco Daily 2.3 35 S 10 Bosch EDC16C K-Line
Iveco Daily 2.3 35 C 9 Bosch EDC16C K-Line
Iveco Daily 2.8 35 C 13 Bosch EDC16C K-Line
Iveco Daily 2.8 35 C 14 Bosch EDC16C K-Line
Iveco Daily 2.8 35 C 15 Bosch EDC16C K-Line
Iveco Daily 2.8 35 S 13 Bosch EDC16C K-Line
Iveco Daily 2.8 40 C 15 Bosch EDC16C K-Line
Reviews

57
#1 Drofsovesefub Drofsovesefub
Feb 9, 2019

the best!!!!!!!!!!
#1 GABRIEL JIMENEZ
Jan 9, 2019

fast
#1 DarmAlalm DarmAlalm
Sep 9, 2018

product like a description the cd working correctly recomended seller thank you
#1 Deverard Chang
Mar 9, 2019

I received the Item within 5 days. So the shipping was much faster than expected. Quality is very good and it works just fine. On the CD is a little gift of usable Software. Would buy here again.
#1 graham key
Jan 9, 2019

I have received the parcel very fast. Seller is very friendly. I will make new orders again. Every time the seller answered for my question. I recommended this shop for all.
#1 daniel Gonçalves
May 9, 2018

Everything is super, very fast. from moscow to peter 2 days. p The parent put a tester for the brake as a gift. Many thanks to the seller, that's what quality and speed means.
#1 Kris Martinez
Nov 9, 2018

Everything is fine, it came quickly
#1 steven james
Jan 9, 2019

Item arrived quickly and guality was good.
#1 ferchichi mohamed
Nov 9, 2018

Fast Delivery
#1 Dariusz Klepacz
May 9, 2018

A professional approach, I recommend the seller
Previous: Remote 4 Button Key Shell for New Ford