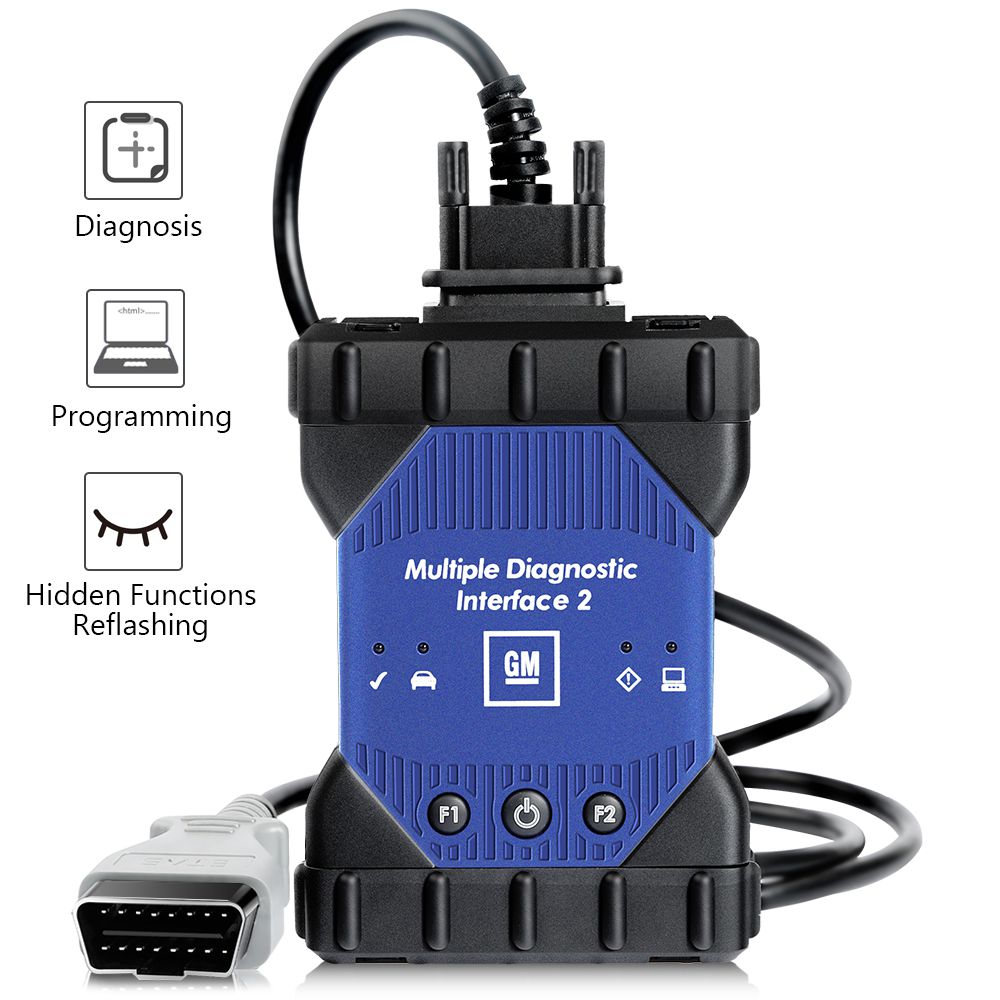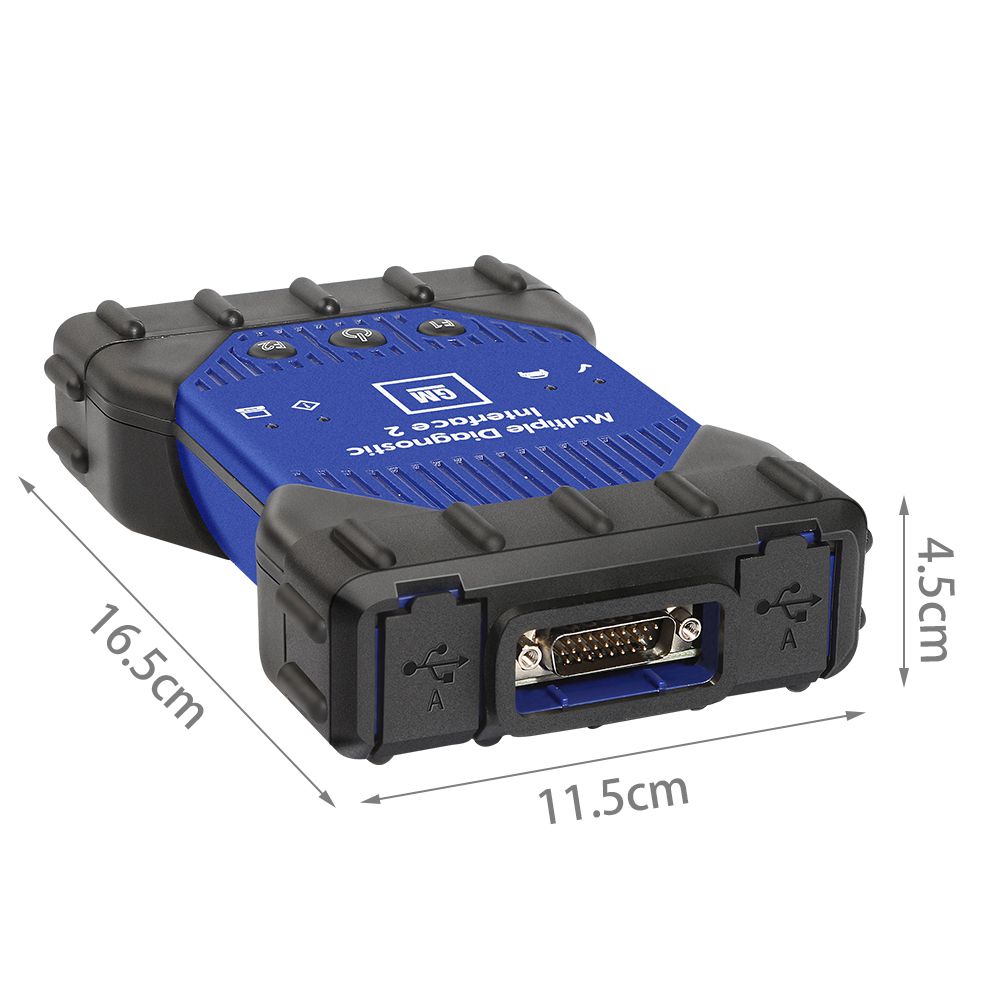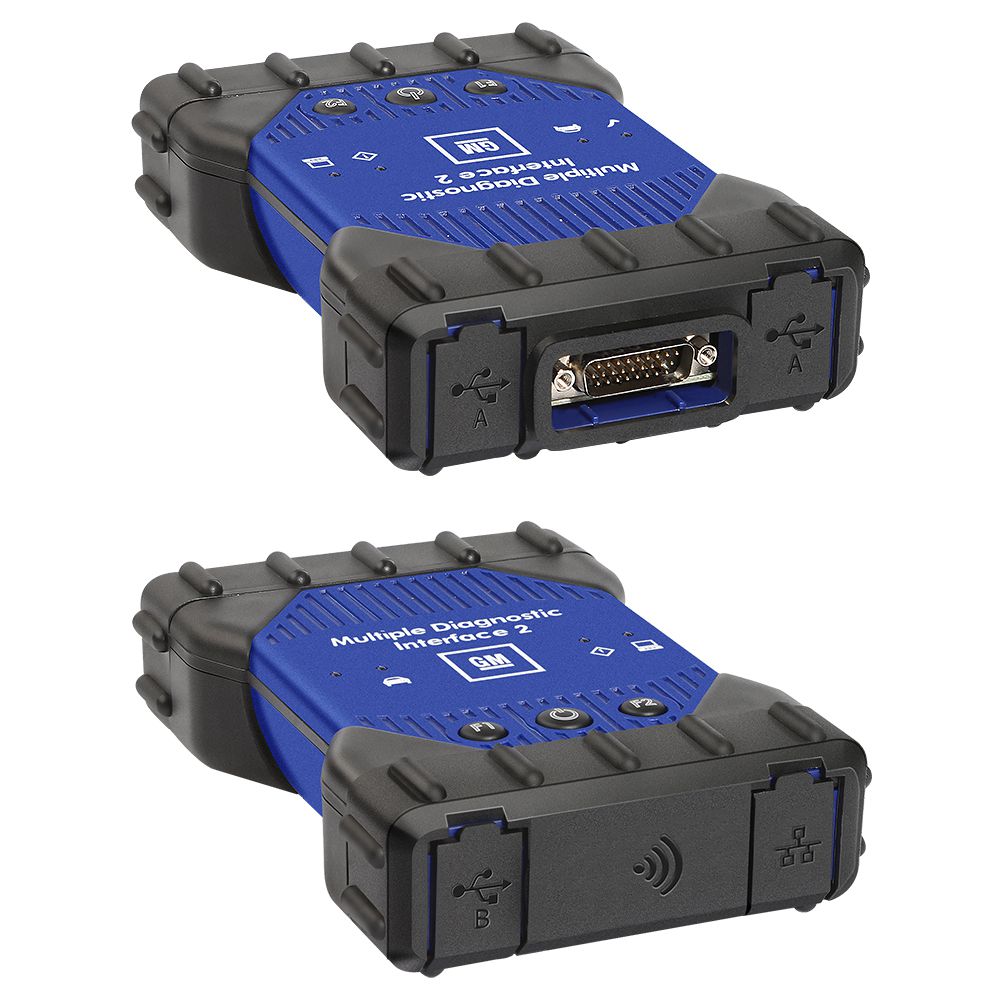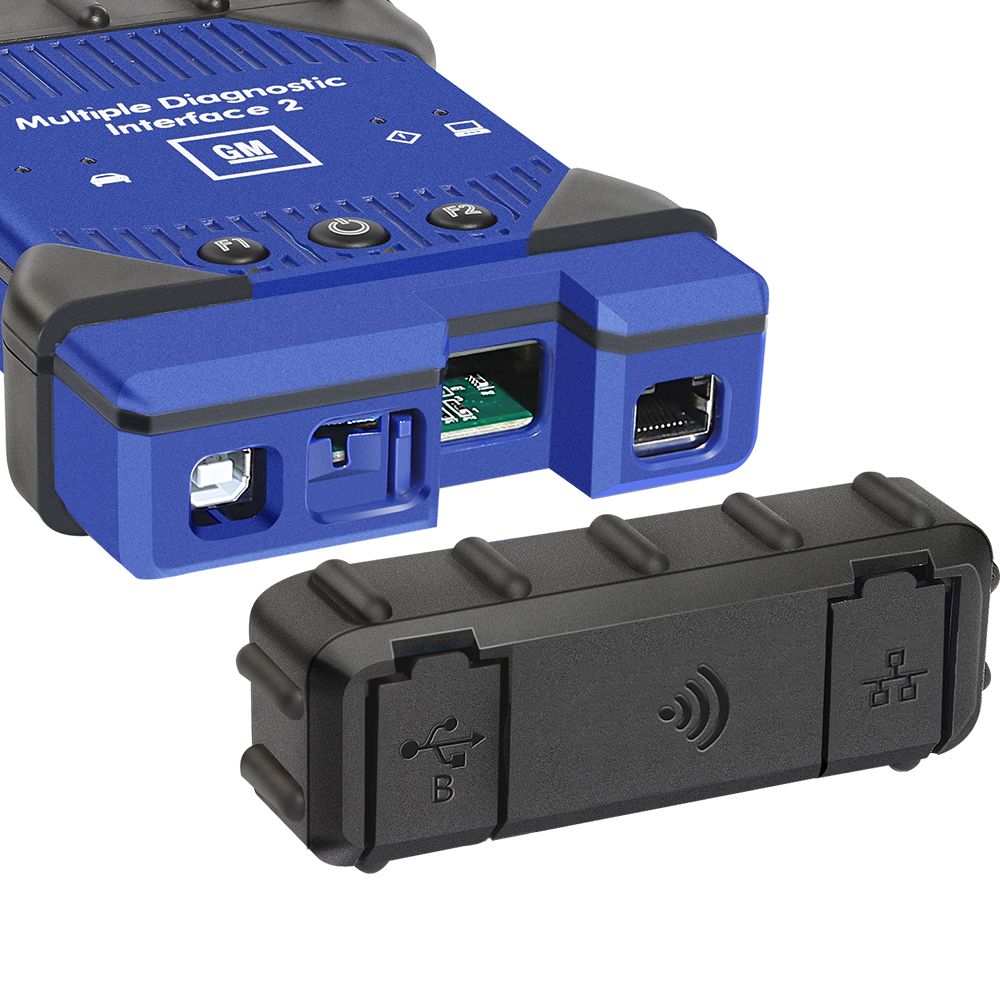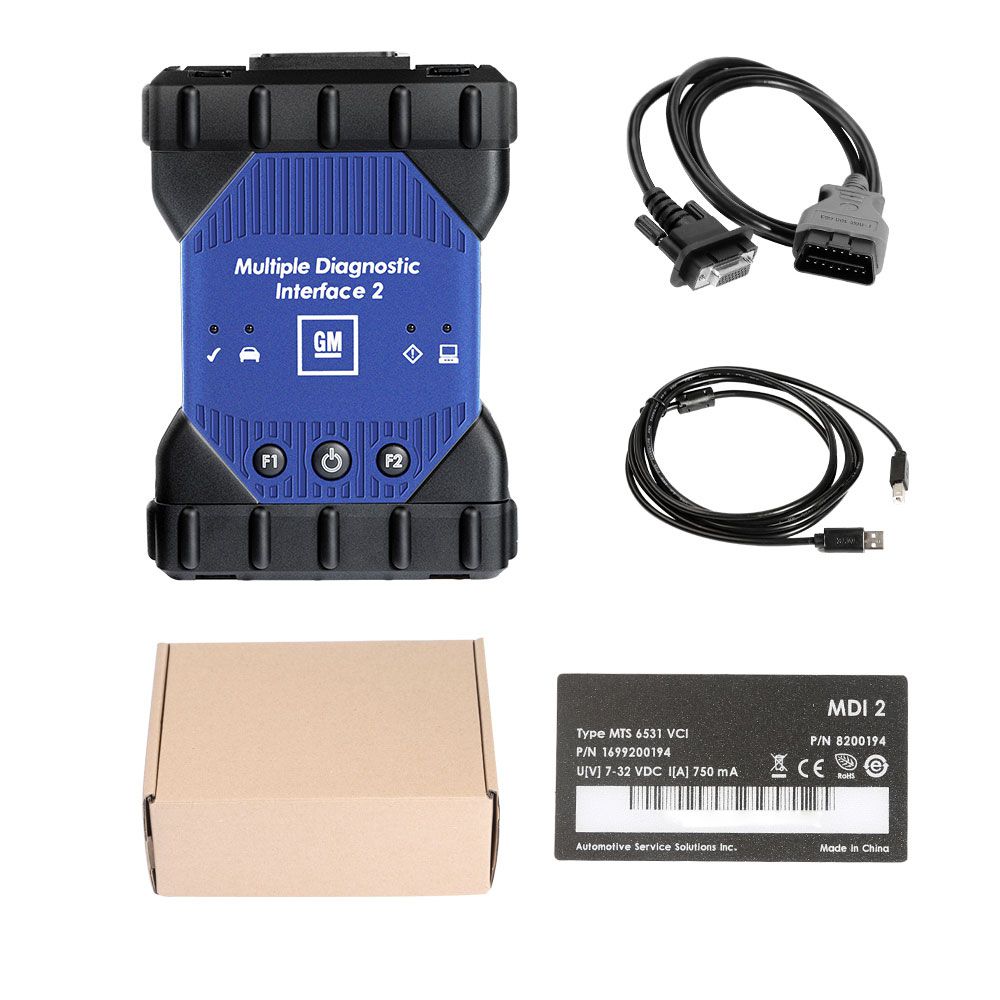 Related Accessories/Similar Items
Description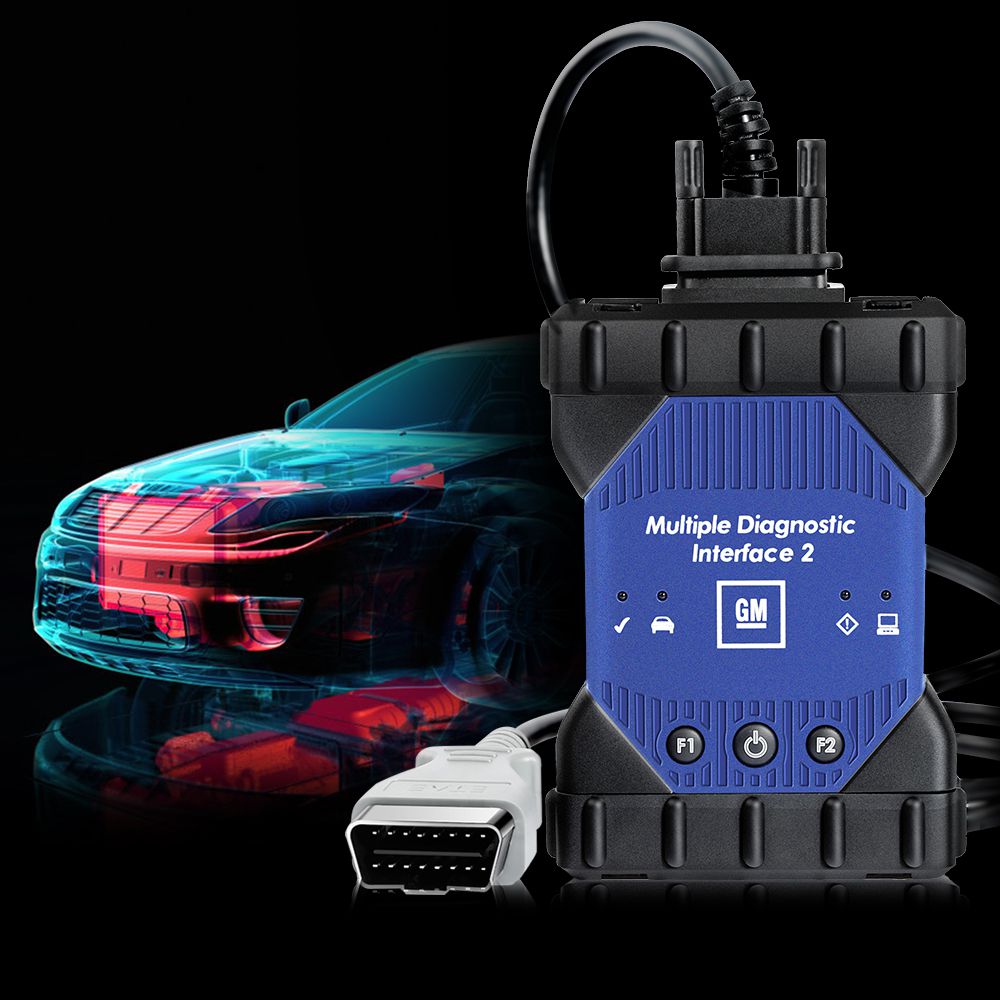 GM MDI 2 Multiple Diagnostic Interface with Wifi Card
Notice :

1: The package without software

2: Item has wifi card for choose

GM MDI 2 Description:

The Multiple Diagnostic Interface 2 (MDI 2) is used by professional technicians as an aid in diagnosing and repairing automotive electrical and electronic systems. The MDI 2 is designed to connect the vehicle to a host PC computer application, which then functions through the MDI 2 for data transfer and Electronic Control Unit (ECU) reprogramming.

The newest pc-based GM Multiple Diagnostic Interface (MDI 2) offers increased processing power, security, and faster programming speeds on Global A and future
Global B vehicles.

The MDI 2 supports diagnostic applications: GDS 2, Data Bus Diagnostic Tool, and Tech2Win. It also supports Pass-Thru programming applications: TIS2Web–SPS. It replaces the first generation MDI, introduced in 2007, for Pass-Thru programming on current GM models. The MDI 2 is backward compatible, so it can be used to perform Pass-Thru programming on all vehicles built since 1996 by means of the J1962 connector using a DLC cable. Connection between the MDI 2 and the PC can be accomplished via standalone (USB) and the dealership network (CAT5).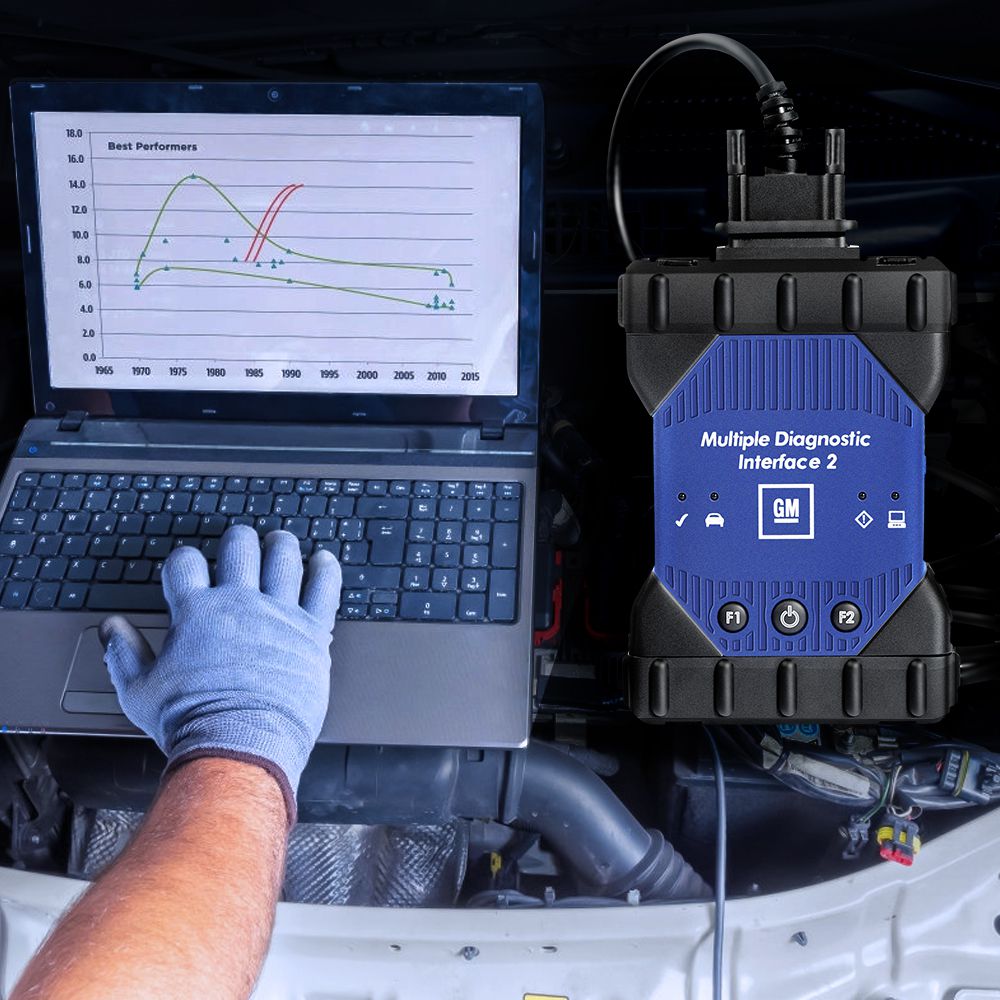 GM MDI 2 Features:
Uses a new, more secure Type B connector and Ground Offset Failure protection. A wired connection is recommended for longer programming events.
The MDI 2 is powered from the vehicle battery via the DLC Cable. It may also be powered over USB to perform firmware updates only using a PC.
Uses USB 2.0 for faster firmware downloads instead of a separate AC power supply.
The DLC cable is twice as long as the previous cable and connects at the top, making it easier to use. The cable only connects to the MDI 2.
GM MDI 2 Package List:
1pc x MDI device
1pc x DLC Cable SAE J1962
1pc x 10-ft. USB A to USB B Cable
1pc x Ethernet Cable
Reviews

16
#1 Angel Pargov
Mar 9, 2019

great, great, great, fast shipping, everything is there and work. thank you
#1 Javier Montes
Aug 9, 2018

Absolute best seller on Aliexpress! Good communication, good service. I have done many orders here last few month. But this was awesome. Delivering 2 (two!) working days.
#1 Danny Cook
May 9, 2018

Very good product super fast
#1 Demametz Cedric
Aug 9, 2018

Thank you very much just as I want
#1 timmy johns
Jan 9, 2019

All the best works great!
#1 Stephen Ference JR
Sep 9, 2018

working good
#1 dirk eversmann
Apr 9, 2019

all perfect ! Items came to me 3days! I would buy it again, from this seller this GM Multiple Diagnostic Interface 2 MDI 2 with Wifi Card is good quality, working very well
#1 Craig Parkin
Jul 9, 2018

It works perfectly! Very good product, i recommend shop and seller.
#1 Stephen Flora
Feb 9, 2019

It came quickly. The device is kind of working.
#1 Fegogooda Fegogooda
Aug 9, 2018

Item arrived quickly and guality was good.
Previous: Promotion J2534 Programmer Multi-Diag Access J2534 Pass-Thru OBD2 Device V2018.3 Support Multi-Language
Next: Original Volvo VOCOM II 88894000 with APCI PTT 2.8.150 Tech Tool Excavator Heavy Truck Diagnostic Scanner