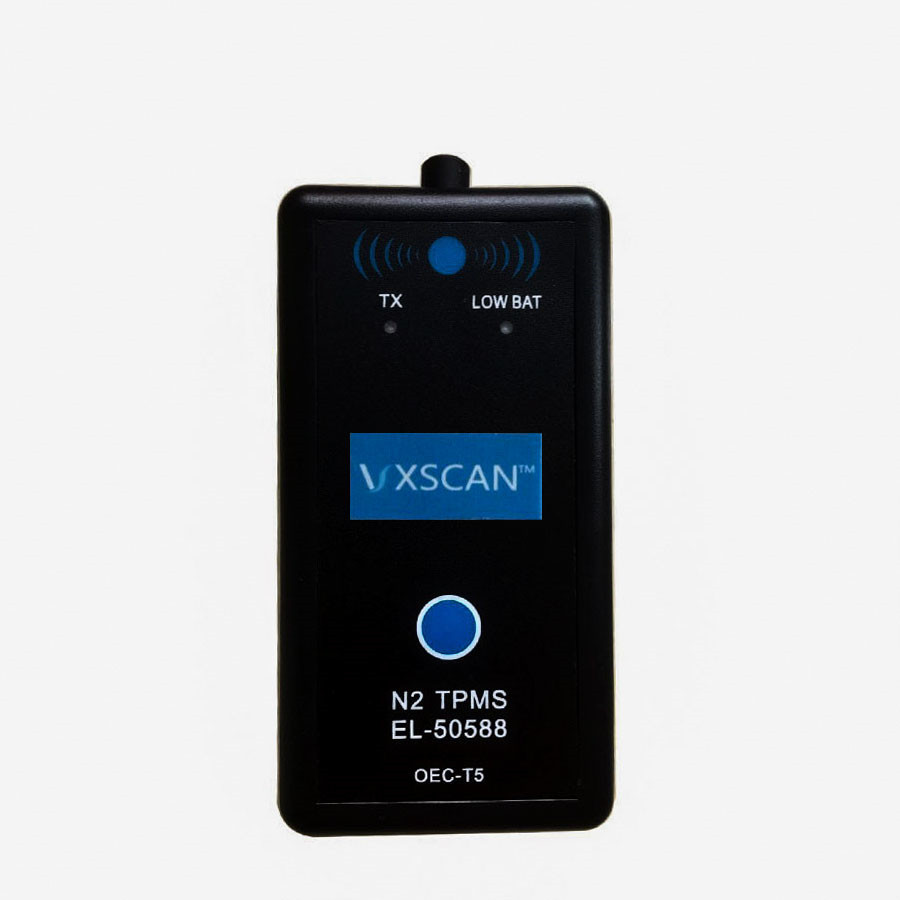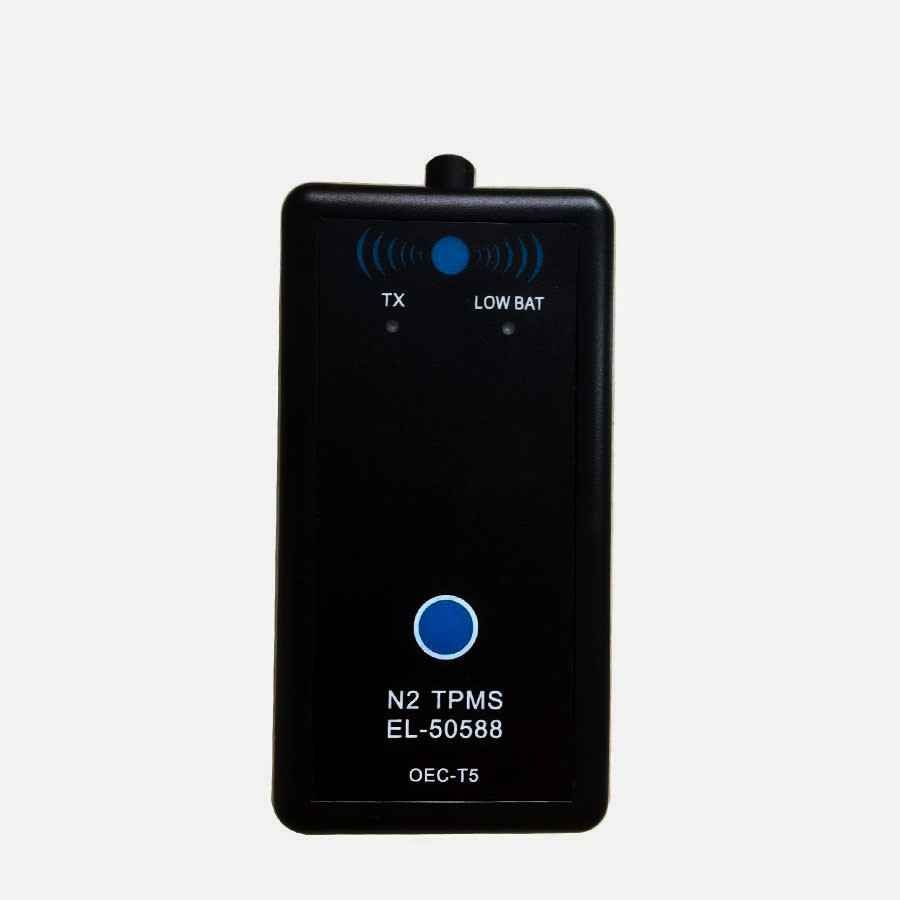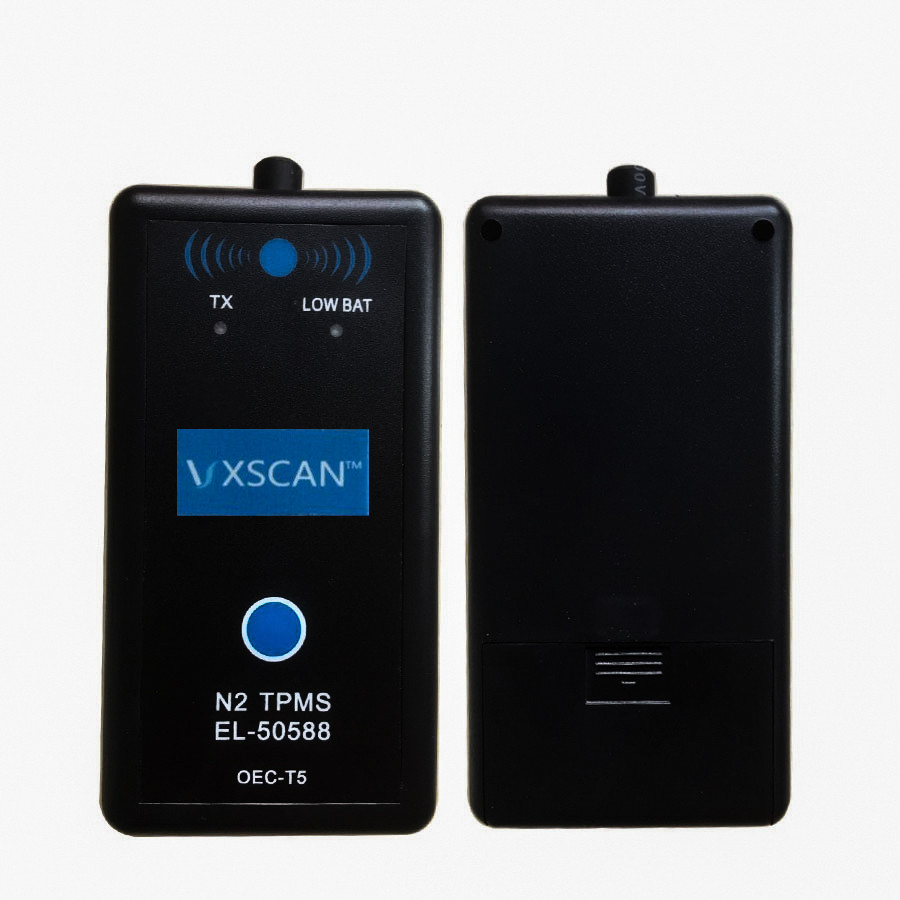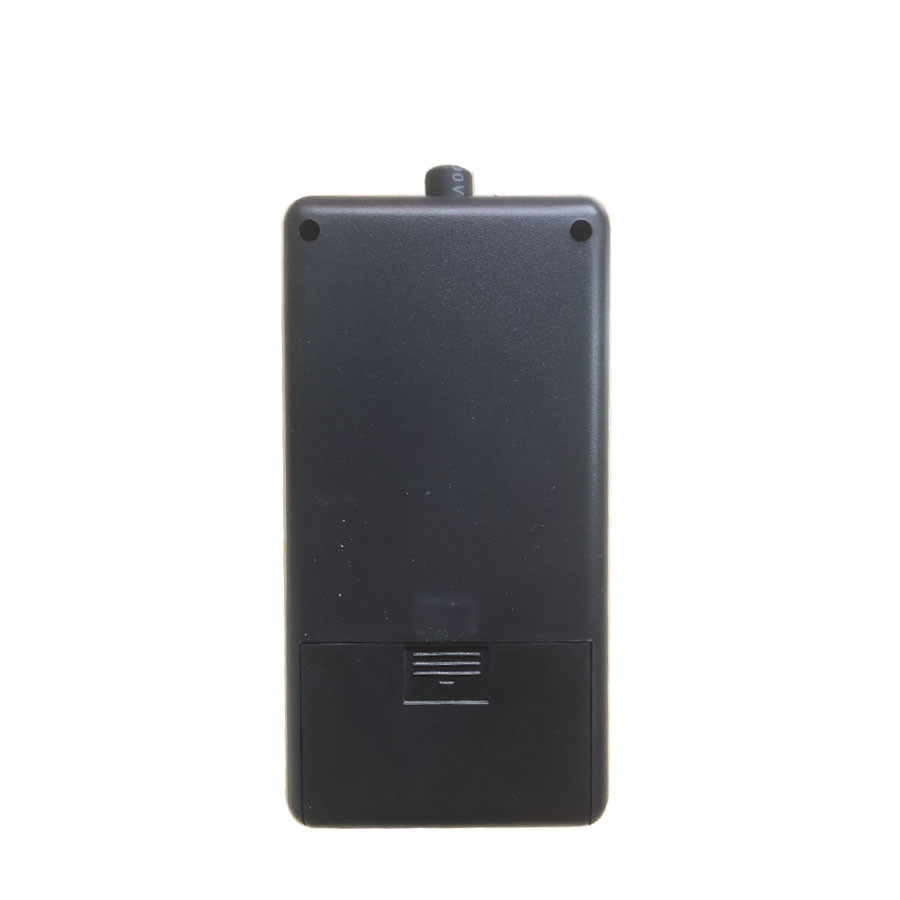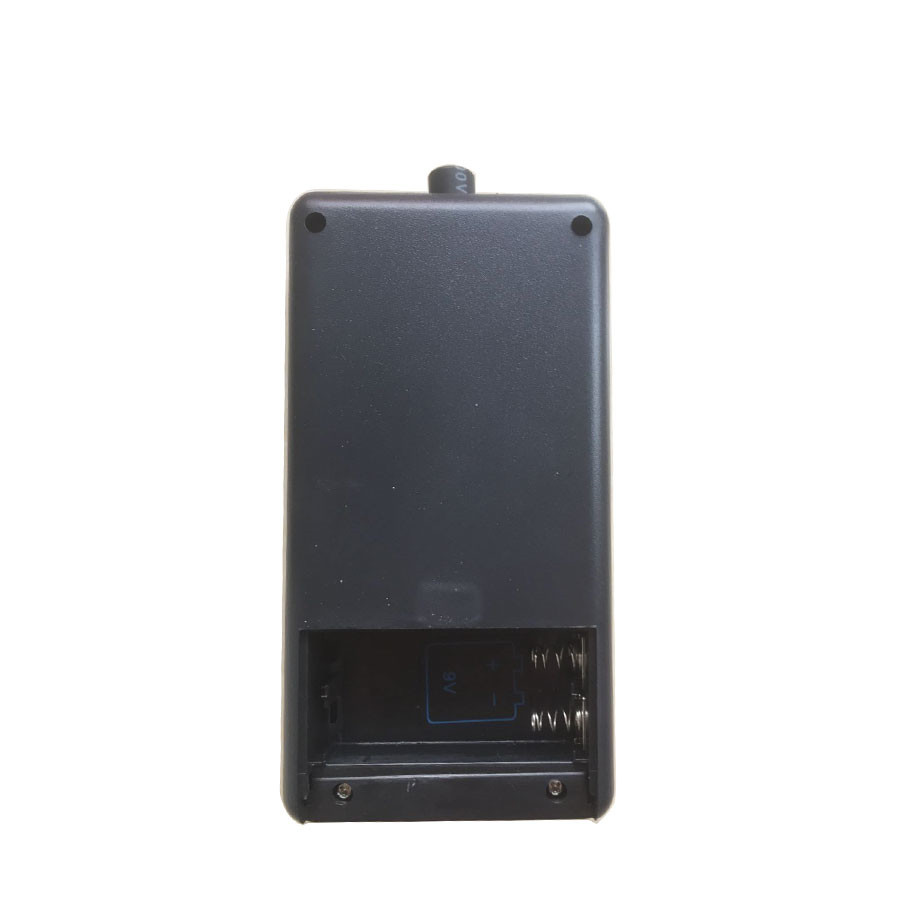 Description
Top 2 reasons to get VXSCAN EL-50588:
1. EL-50588
GM
CHEVROLET
TPMS
Relearn Tool works on vehicles 2010 year - 2016 year , and a part of vehicles 2017 year
2.Update version for EL-50448
Note:
1. Not work on Trucks, please do not use it on
GM
Chevrolet Trucks
2. The package does not include the charger and battery
How to use EL-50588 TPMS Relearn Tool:
Before Tire Pressure Monitoring system works normally propertly, the body control module will record ID information of each position in the tire pressure sensor; and do as the following methods to read the tire pressure sensor after replacing a tire or wheel speed sensor.

Step 1 - Enter leaning mode
Set the gearshift lever to "P"
Turn the ignition switch to "ON"
Enter the interface of tire pressure display by DIC
DIC shows "Press Set / Ctrl to re-learn"
Press "Set / Ctrl"
The turn signal lightes for 3 seconds and the horn beeps sound twice to enter the learning mode

Step 2 - Read tire pressure sensor information of front-left wheel
VXSCAN EL-50588 TPMS Tool antenna up against the valve core position & close to the rim of the tire sidewall
starts the switch of El-50588 TPMS tool,when the horn bleeps once,it is successful to read the tire pressure sensor information

Step 3 - Same method to read other tire pressure information
Follow the instuction above to read tire pussure of the front-right, rear-right, rear-left wheels.
Turn signals lightes for 3 seconds and the horn bleeps twice when the learning completes.

VXSCAN EL 50588 Package includes:
1pc x EL-50588 GM Chevrolet TPMS Relearn Tool

Reviews

13
#1 Etienne Togbi
Apr 9, 2019

Good product Good quality excellent
#1 Jose Benjamin Velez Arredondo
Sep 9, 2018

Everything ok again
#1 Eduardo Schlegel
Aug 9, 2018

Everything is fine, it came quickly
#1 Medhat Sayed
Aug 9, 2018

All the best, very fast! Thank you!
#1 carlos iragorri
Oct 9, 2018

Arrived super fast delivery. The best they have representative here in Brazil P make delivery. Good seller. Recommend.
#1 Sunil Bhupal
Mar 9, 2019

Very good. Arrived before the deadline.
#1 Tab Tanner
Dec 9, 2018

Perfect! Thank you. Not yet tested but happy this New Arrivals VXSCAN EL-50588 Auto Tire Pressure Monitor Sensor for 2016&2017 GM Chevrolet Update Version for EL-50448 is good quality, working very well
#1 Arkadiusz Nowak
Jun 9, 2018

Very fast and high quality
#1 Antonio Cabete
Jul 9, 2018

fits my machine perfectly
#1 BestyMerryBMW BestyMerryBMW
Mar 9, 2019

Everything ok again
Previous: New VPECKER E4 Multi Functional Tablet Diagnostic Tool Wifi Scanner for Andorid
Next: Master MST-3000 Full Version Universal Motorcycle Scanner Fault Code Scanner for Motorcycle