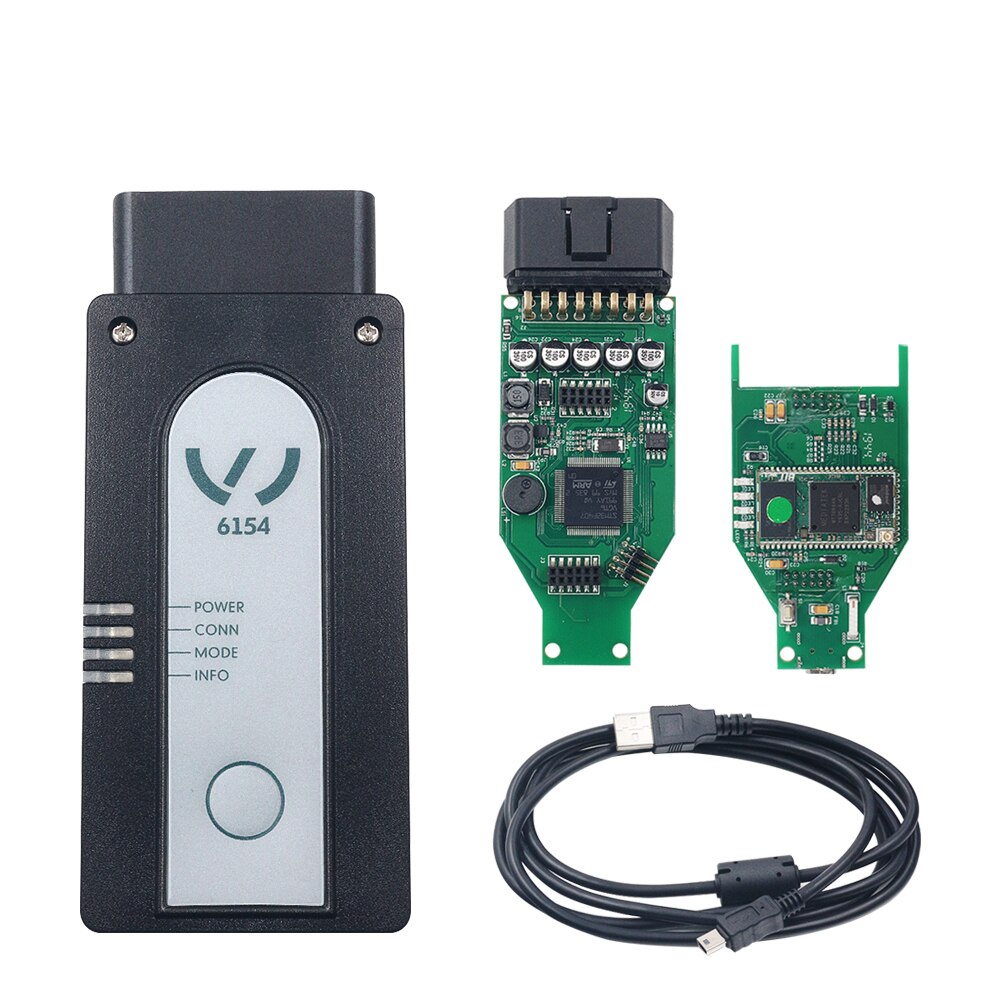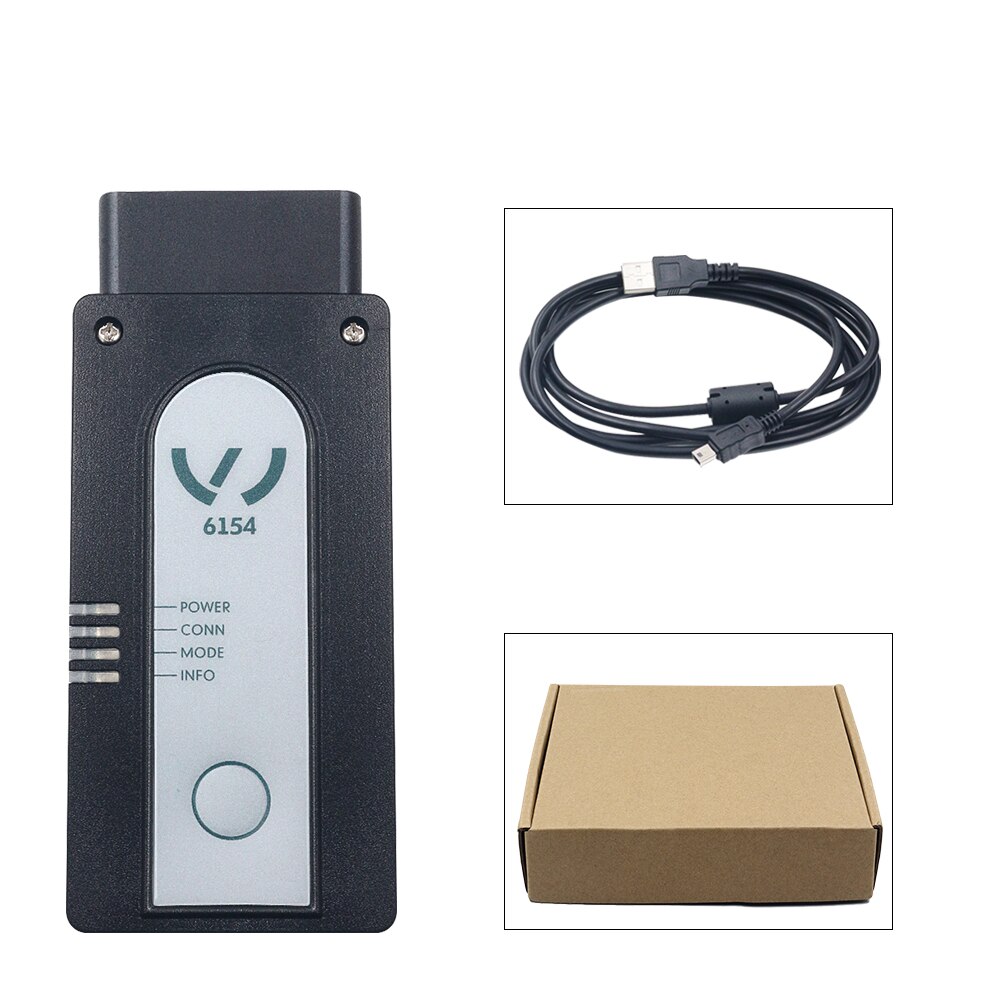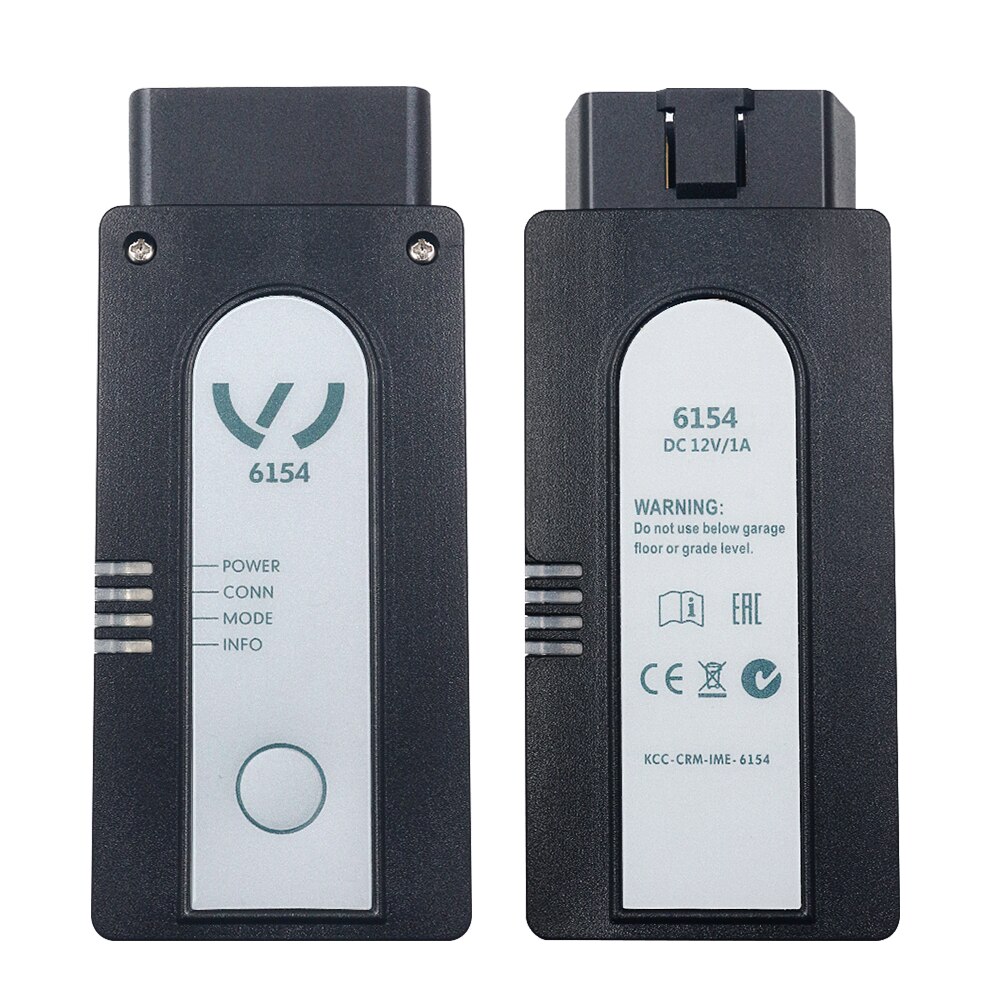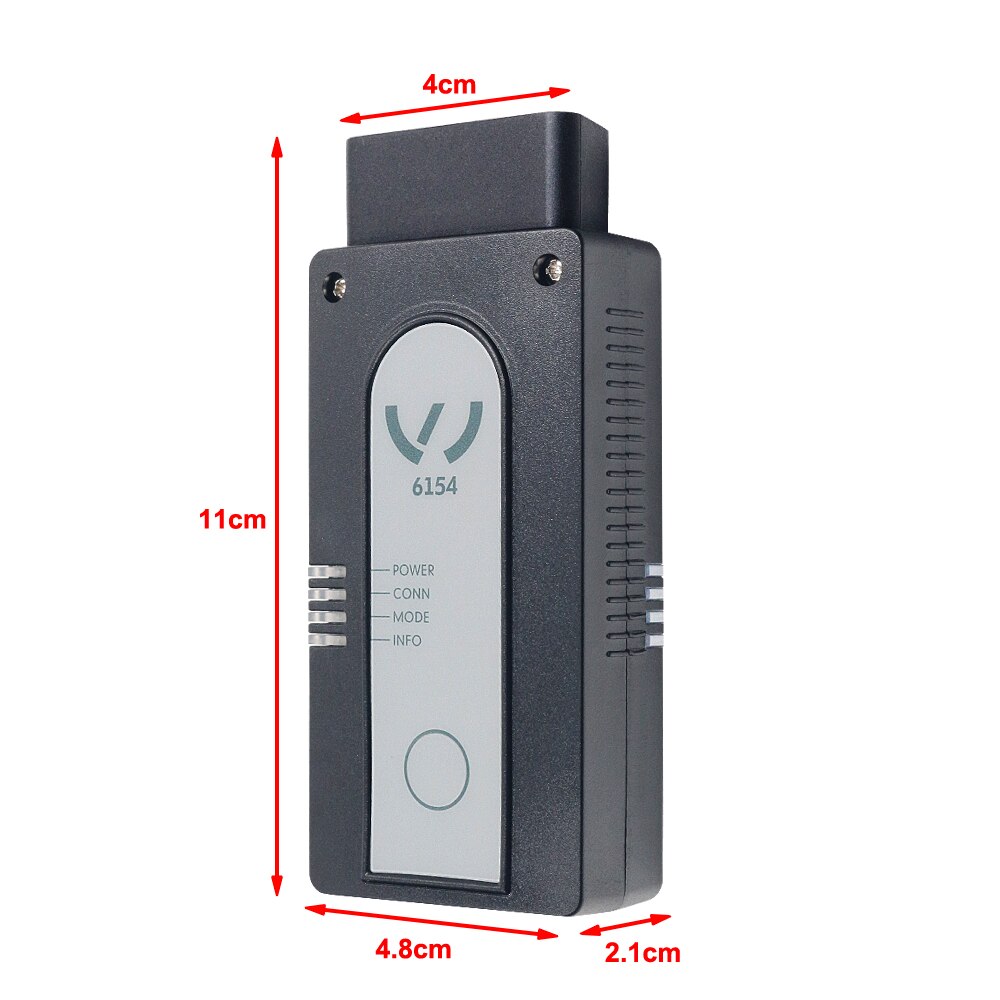 Description
Top Reasons To Choose NEW 6154 DOIP Version:
1.NEW 6154 DOIP Version can support DOIP dignosis , especial for 2018 to 2020 new cars , only with DOIP dignosis function , then these new cars can do many functions . But cheaper old 6154 does not support DOIP function
2.NEW 6154 DOIP Version can update firmware version and license to V6.10 or newer !
Attentions :
1. The CD version is V5.1.6 with keygen, If CD is unable to read, do not worry, contact me to get download link !
2. If you want to do online function, you need to get online account, we did not provide.

3. Please install the Driver after finished install the 5.1.6 software, otherwise you can not connect car.
4. If you do not know how to install V5.1.6software, feel free to contact me to get video instruction .
Specifictions :
1.Professional Diagnostic Scanner For V...W/AU....DI/S...EAT/S...KODA Series Untill 2021
2.Support
WIFI
& USB Connection
3.Support Multi-language:English (GB), English (US), French (FR), German (DE), Spanish (ES), Russian (RU), Greek (GR), Danish (DK), Croatian (HR), Italian (I), Hungarian (HU), Netherlands (NL), Polish (PL), Portugal (PT), Romanian (RO), Slovenian (SLO), Finish (FI), Swedish (SW), Turkish (TR), Czech (CZ), Japanese (JP), Chinese (CN), Korean (KO)
4. 6154 Computer System Requirements:
Win 7 Professional version/WIN 10
System C:// have to be NTFS format
C:// need to have at least 40GB avaliable space for installing 6154
6154 Description:
WIFI 6154 is the latest for V full system diagnostic and programming interface for V / AD, which can read and clear code, dynamic data flow, programming,coding, and personalized settings,including maintenance information systems, technical briefings, circuit diagrams, component drawings, diagnostic guidelines, etc. It can support WIFI and USB Connection, support multi-language, also can work with 6150 and 6160A.6154 works perfectly with win7 and supports partial win10 models ,but not for all .Nowadays ,China clone version 6154 all in this feature.
6154 New Functions:
– Estimated remaining times are shown for ECU flash operations.
– Diagnostic protocol contains interruptions of GFF sessions, extended measurement values, improved ECU communication view,used diagnostic hardware, connection type of diagnostic hardware, operating system, the hotfix used and submissions of support requests
– The measured value display has been improved.
– Documents in GFF are displayed in separate windows.
– One message box will be shown at the beginning of the test drive mode.
– GFF hotfixes can be integrated during diagnostic sessions.
– Danger messages have been revised.
– Stopping of diagnostic sessions may be interrupted.
– Automatic deletion of autosave diagnostic protocols after successful transmission.
– Selection of PassThru diagnostic hardware has been improved.
– Service Software update has been stabilized.
The Following Vehicle Bus Systems are Supported
K line (ISO9141-2)
High-speed CAN (ISO 11898-2)
Low-speed CAN (ISO 11898-3)
J1850 (SAE)


Packing List:
1x 6154 Diagnosis Head.
1x USB cable
1x special design plastic suitcase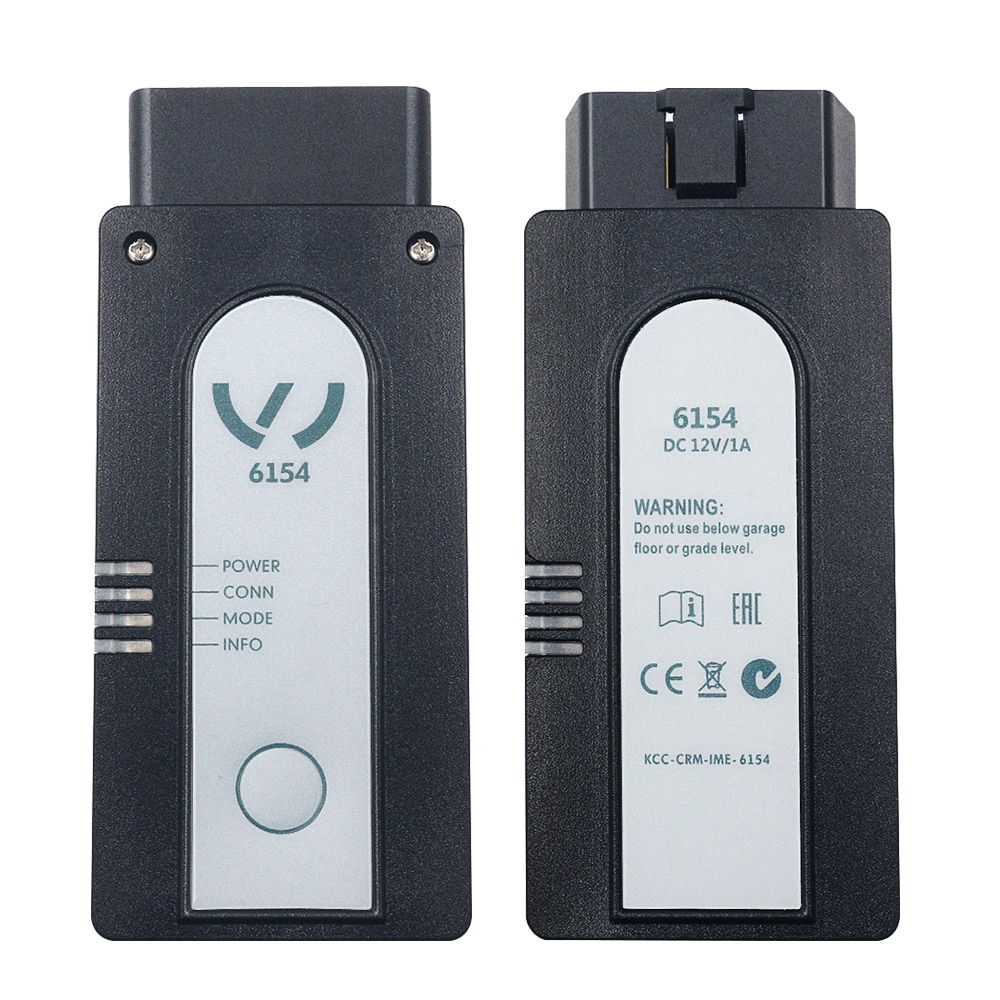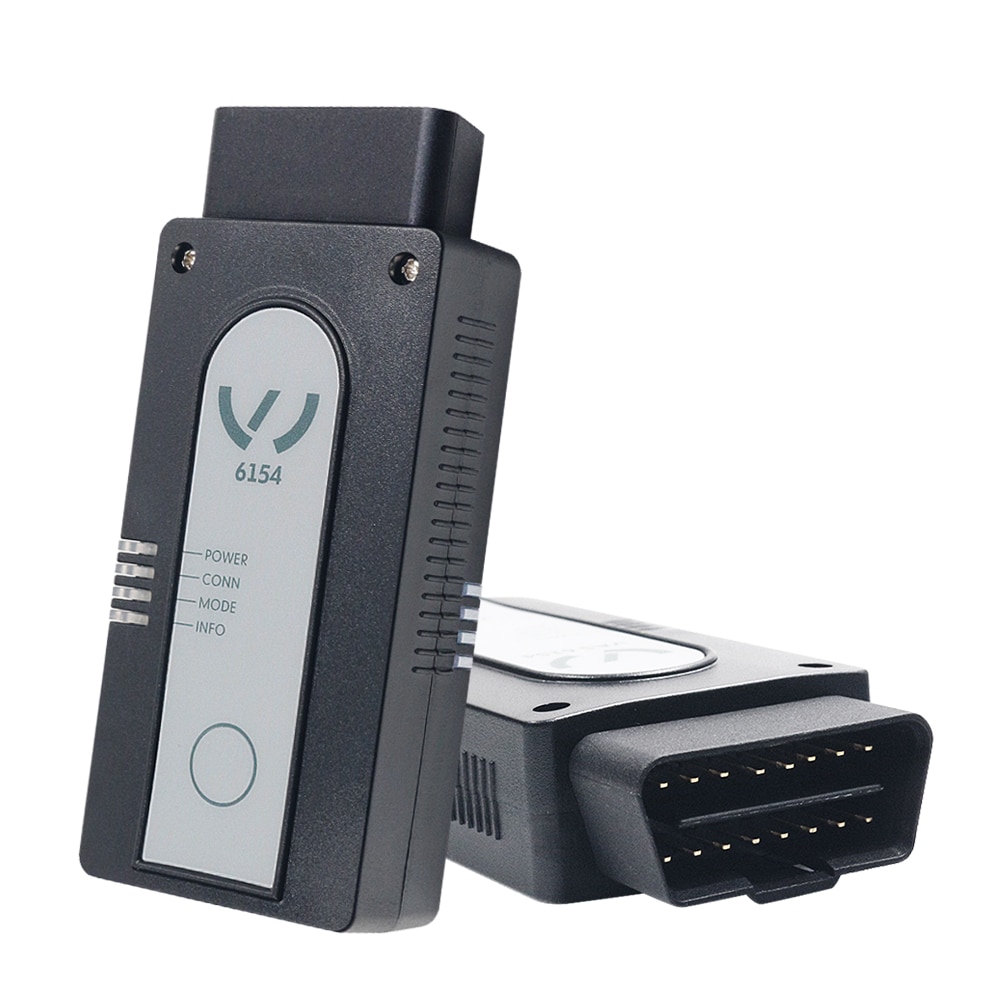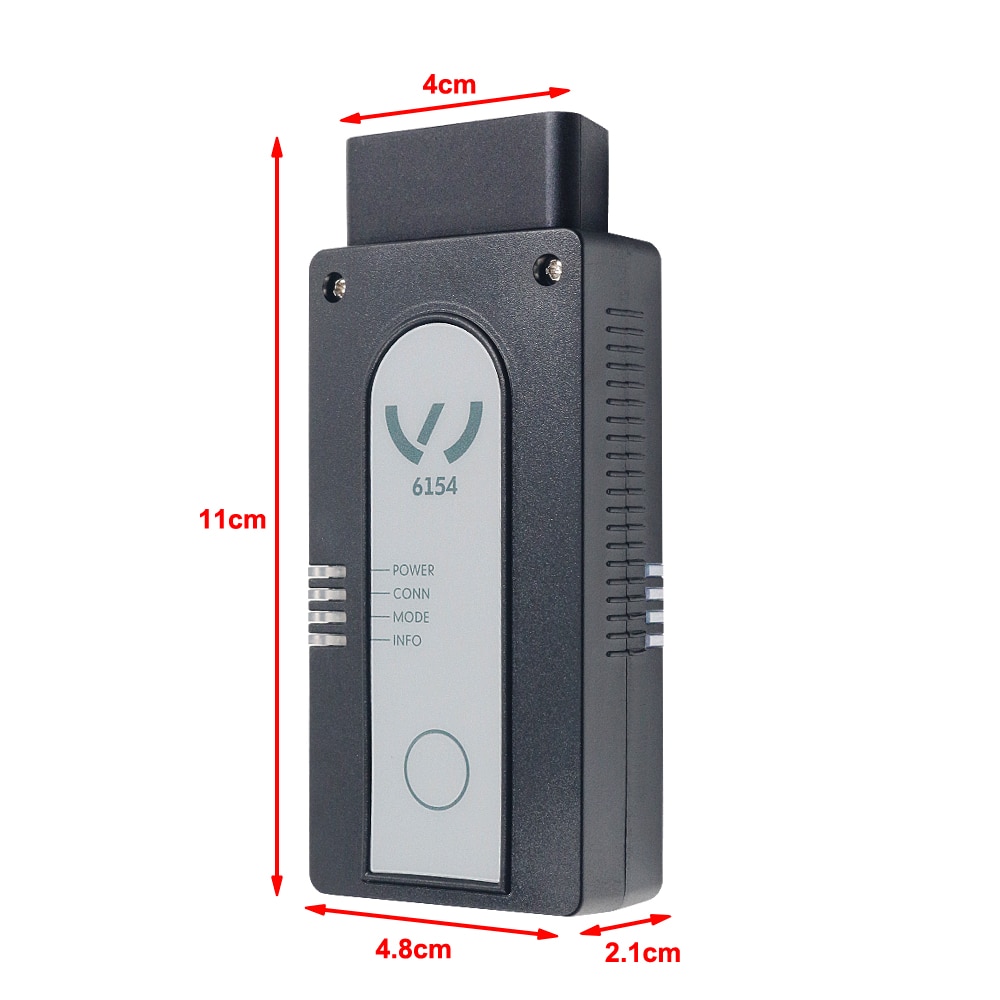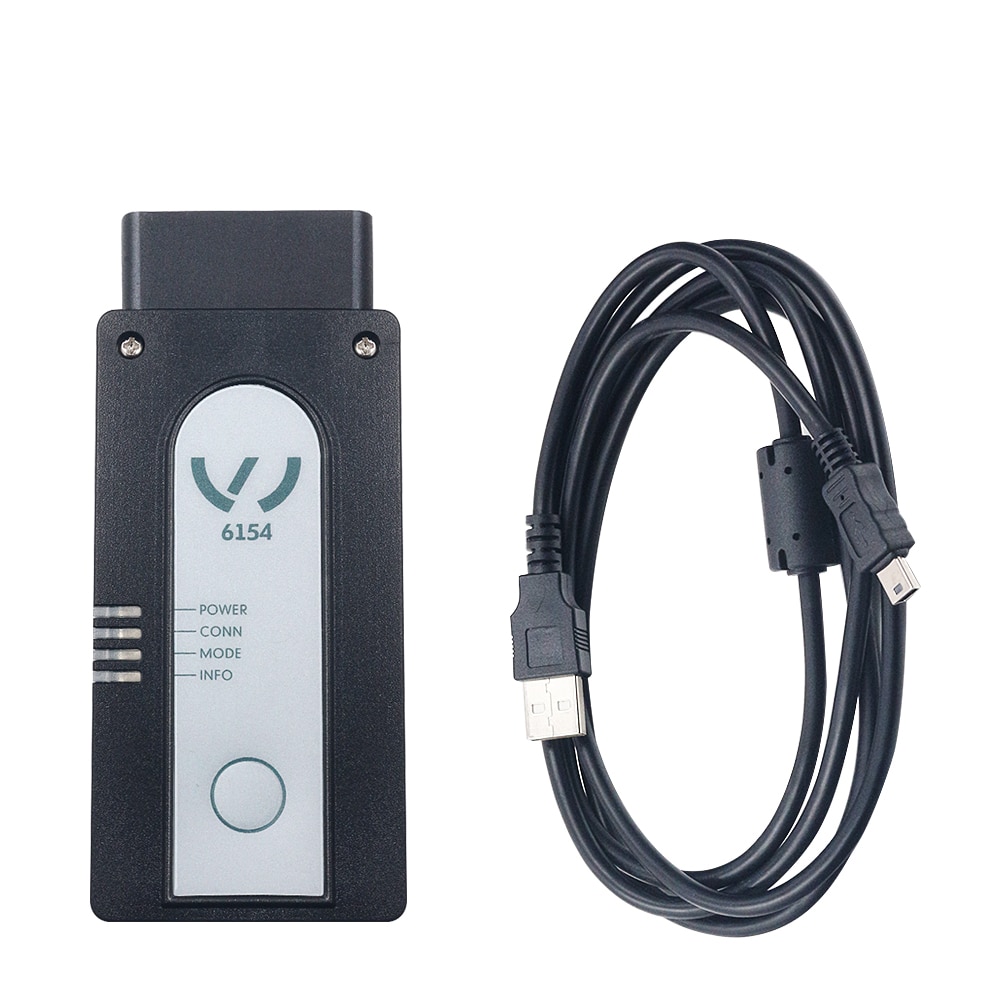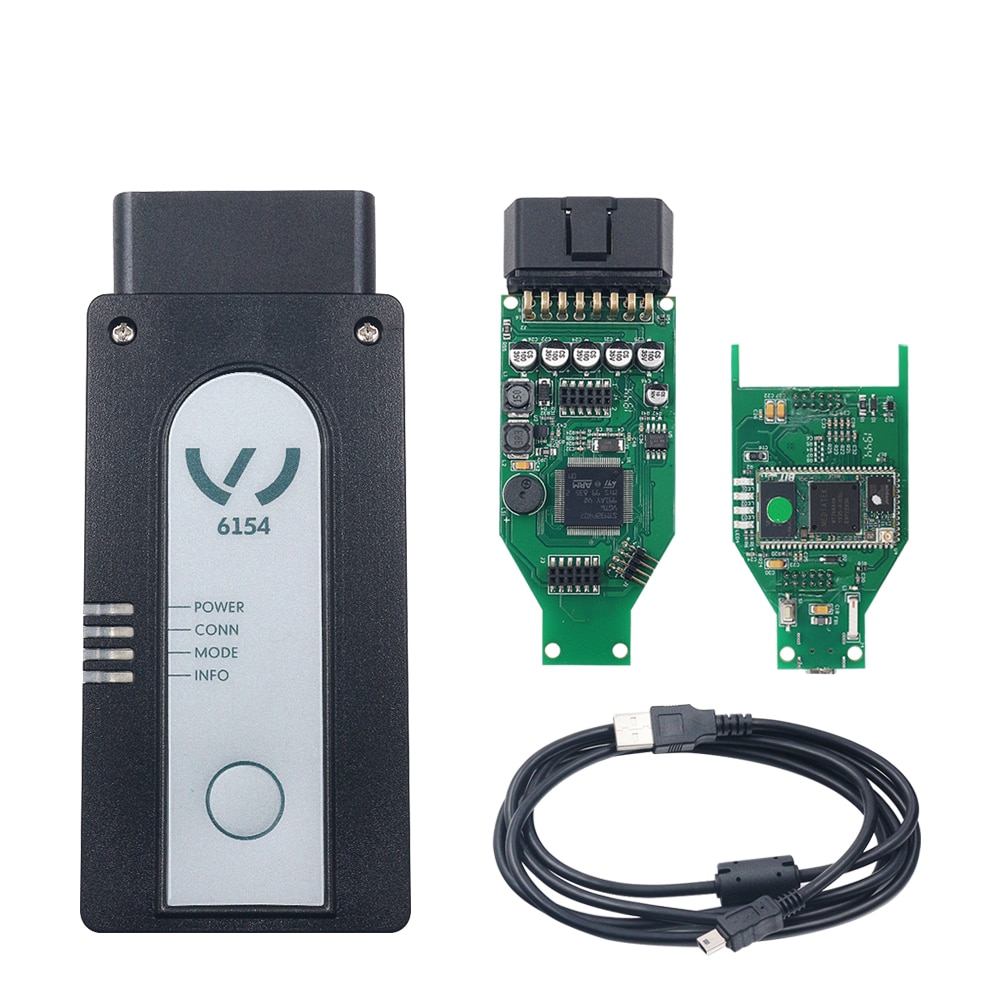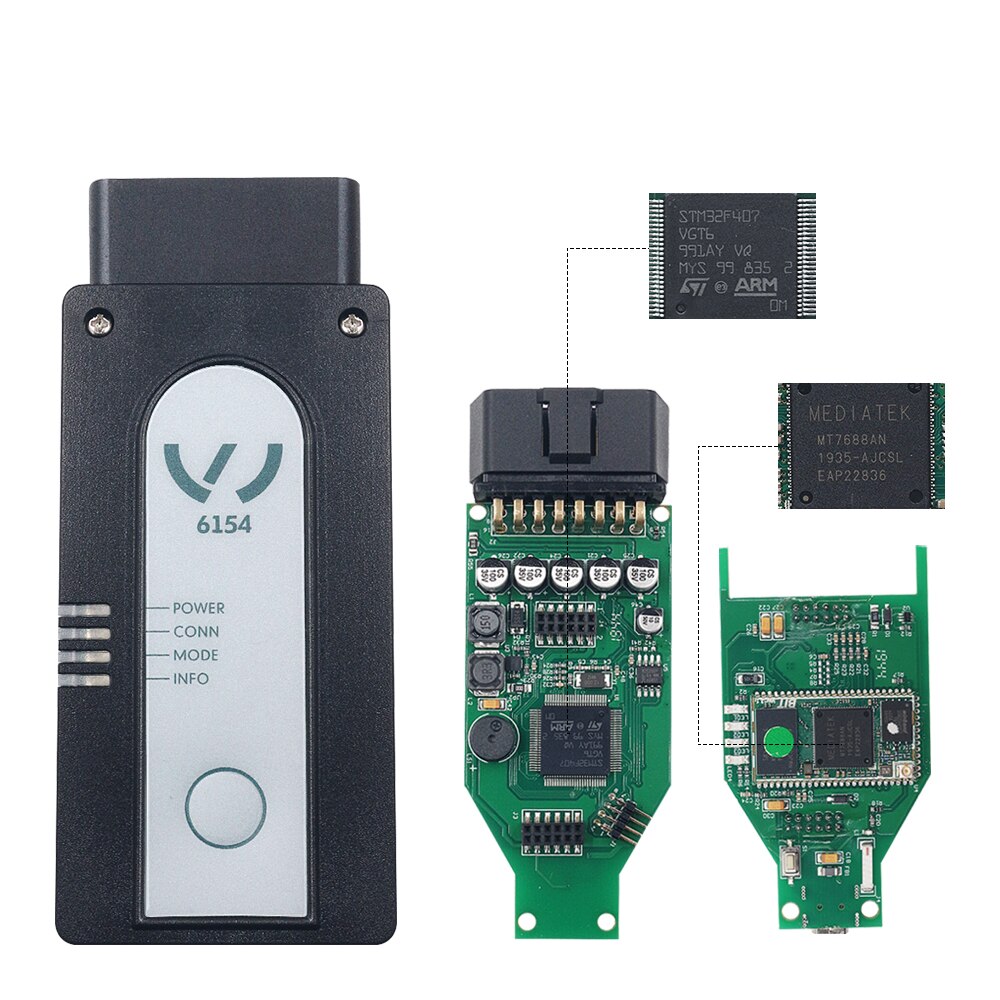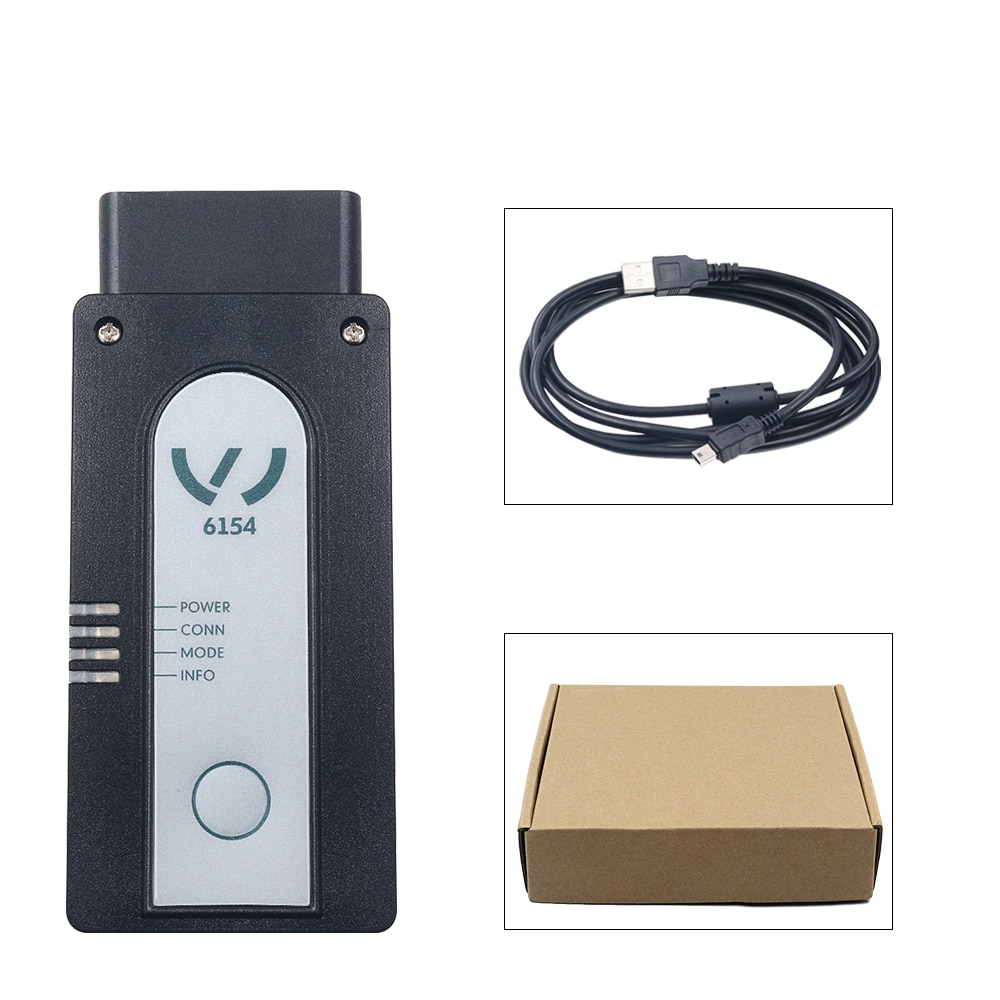 Reviews

13
#1 Michal Labaj
Apr 9, 2022

As the product description, only think the seller could give a support
#1 antonio f pinto
Jun 9, 2022

Very good quality
#1 LEFKIOS KYRIAKOU
Oct 9, 2021

The delivery was fast, all came days in 10.
#1 Bernard Bleslu
Jul 9, 2021

Everything's okay.
#1 mirna posada
Oct 9, 2021

Got pretty fast. Home delivery.
#1 Arvinbold Amgalan
Feb 9, 2022

A professional approach, I recommend the seller
#1 wholesale nfl jerseys wholesale nfl jerseys
Jun 9, 2022

Soldering quality is good. Refinement does not require. this New DOIP 6154 V5.1.6 USB WiFi OBD2 Scanner 6154A Support DOIP UDS Car Diagnostic Tool 6154 DOIP Until 2021 is good quality, working very well
#1 paulbghamel paulbghamel
Nov 9, 2021

The goods came quickly enough, packed perfectly, checked works!
#1 Vehicle Visions GmbH
Jun 9, 2022

Will be than to check, i will add. So everything is wonderful.
#1 BATTAL EROĞLU
Aug 9, 2021

Fast Delivery
Previous: UCANDAS VDM WIFI Full System OBD2 Scanner Scan ABS Airbag Oil EPB DPF Reset Code Reader Auto Car Diagnostic Tool
Next: Lonsdor JCD 2-in-1 Multifunctional Programming Cable for Jeep/Chrysler/Dodge/Fiat/Maserati Work with K518ISE