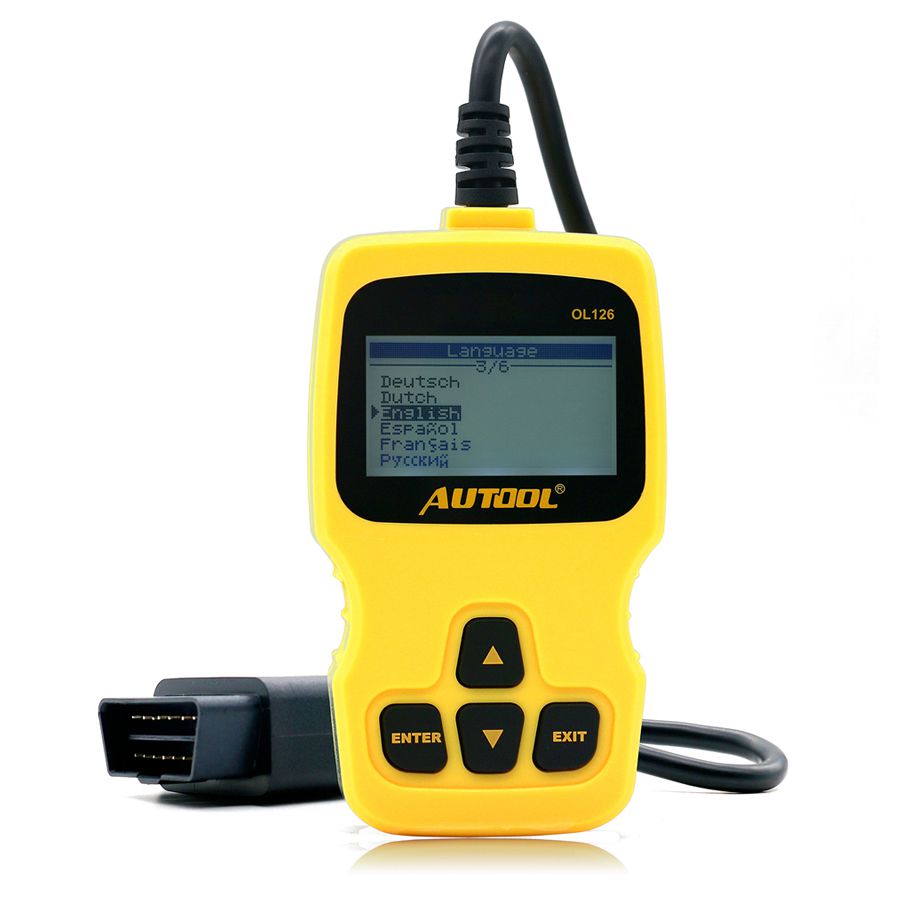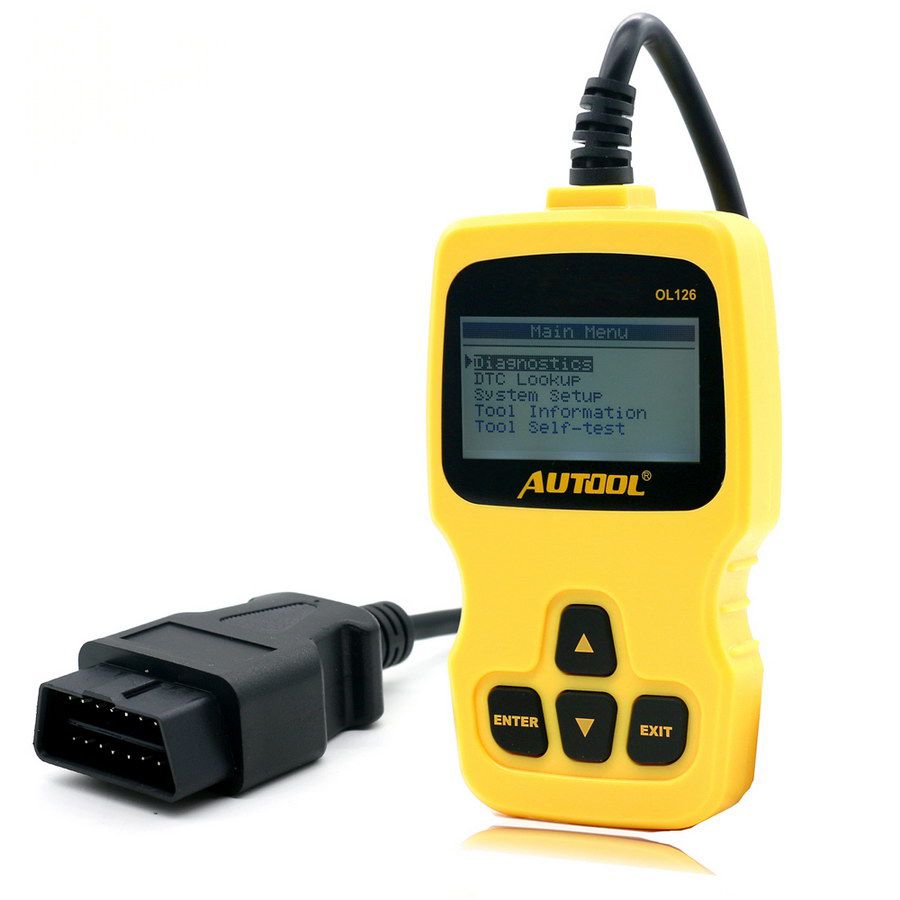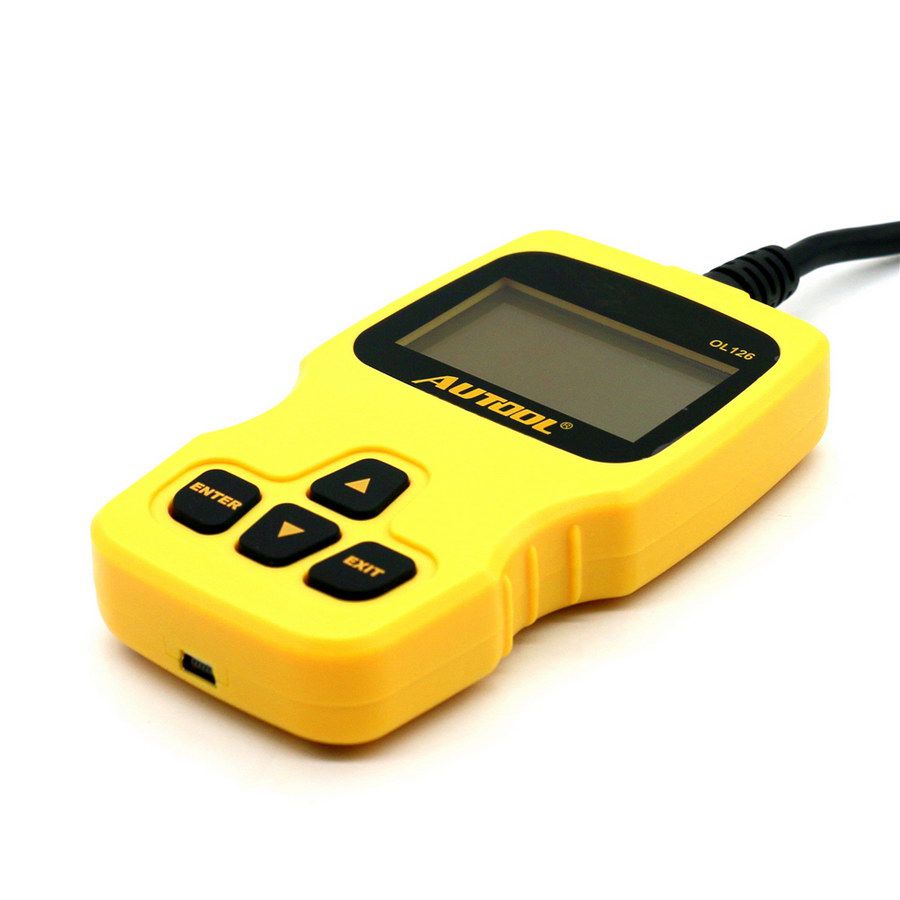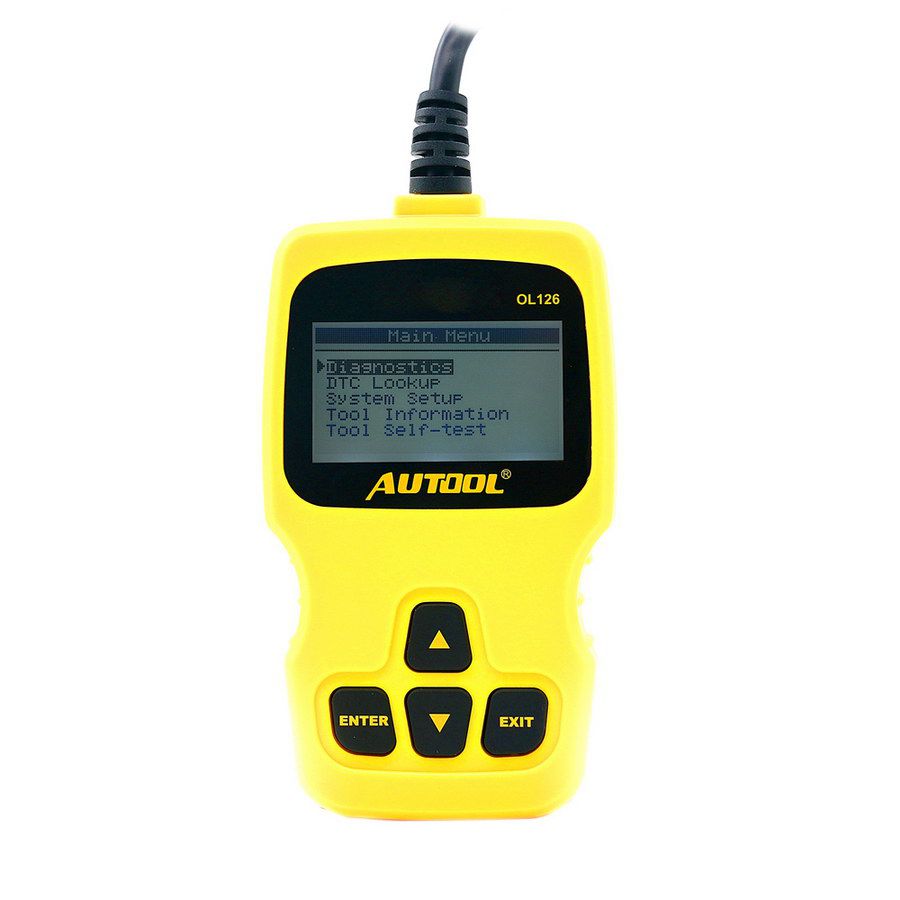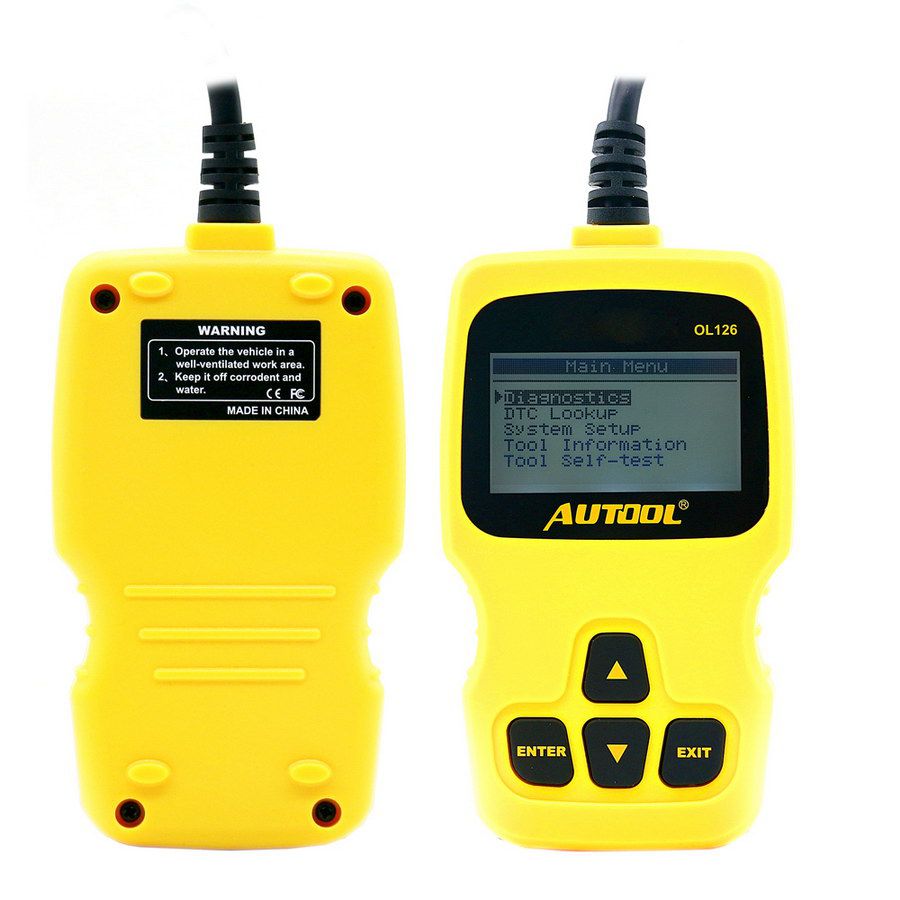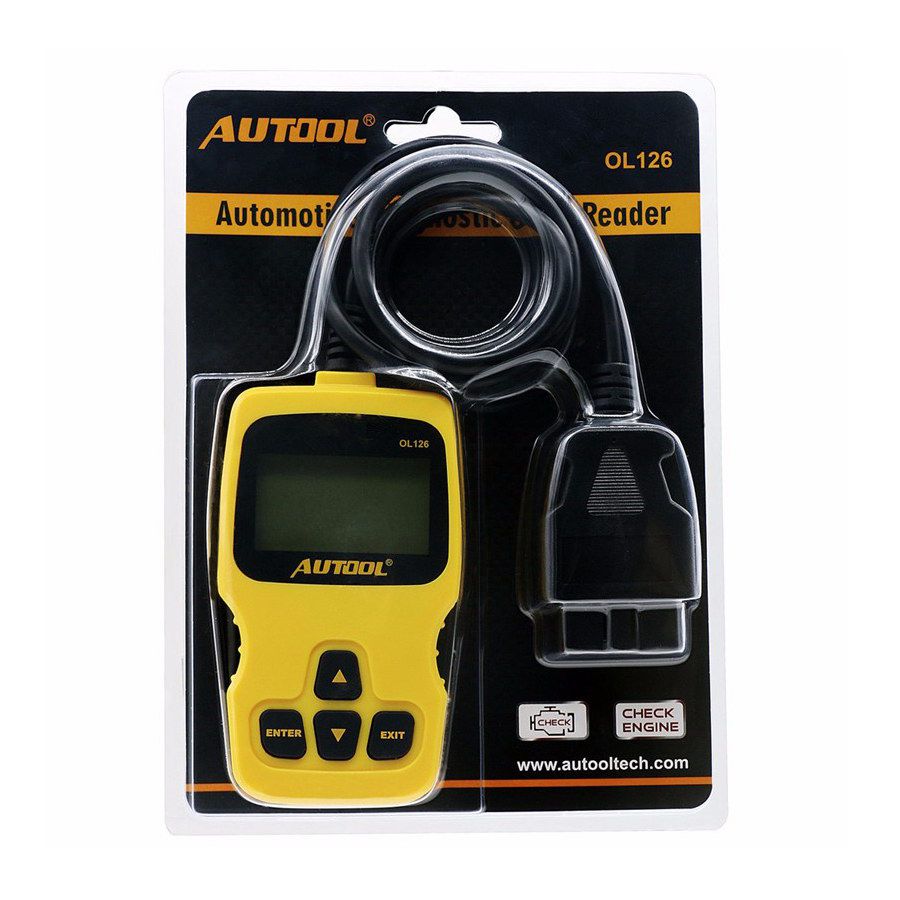 Description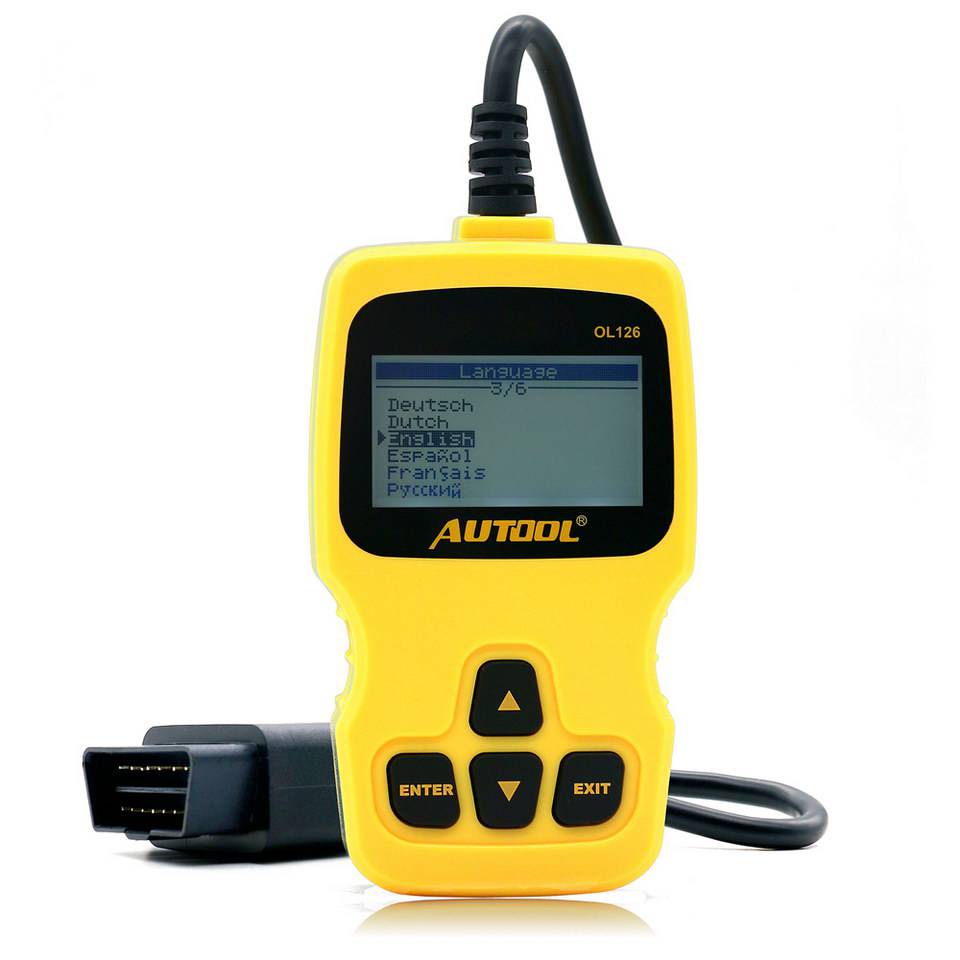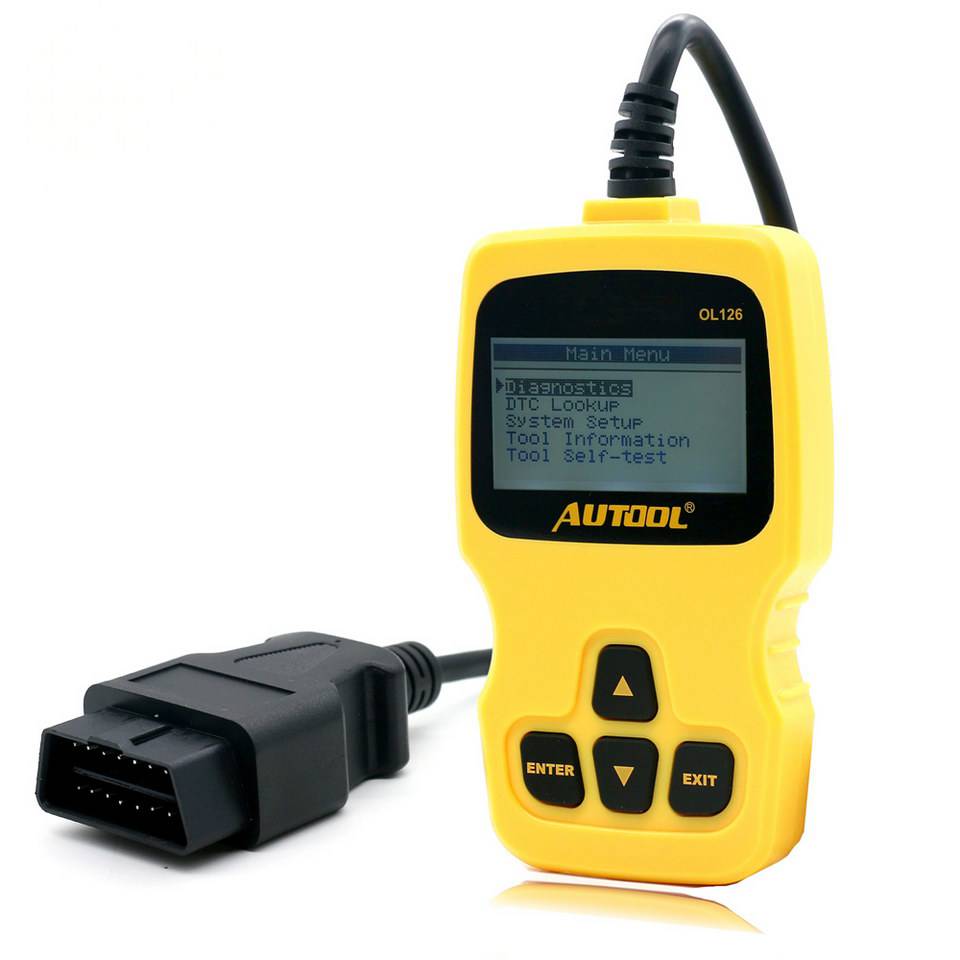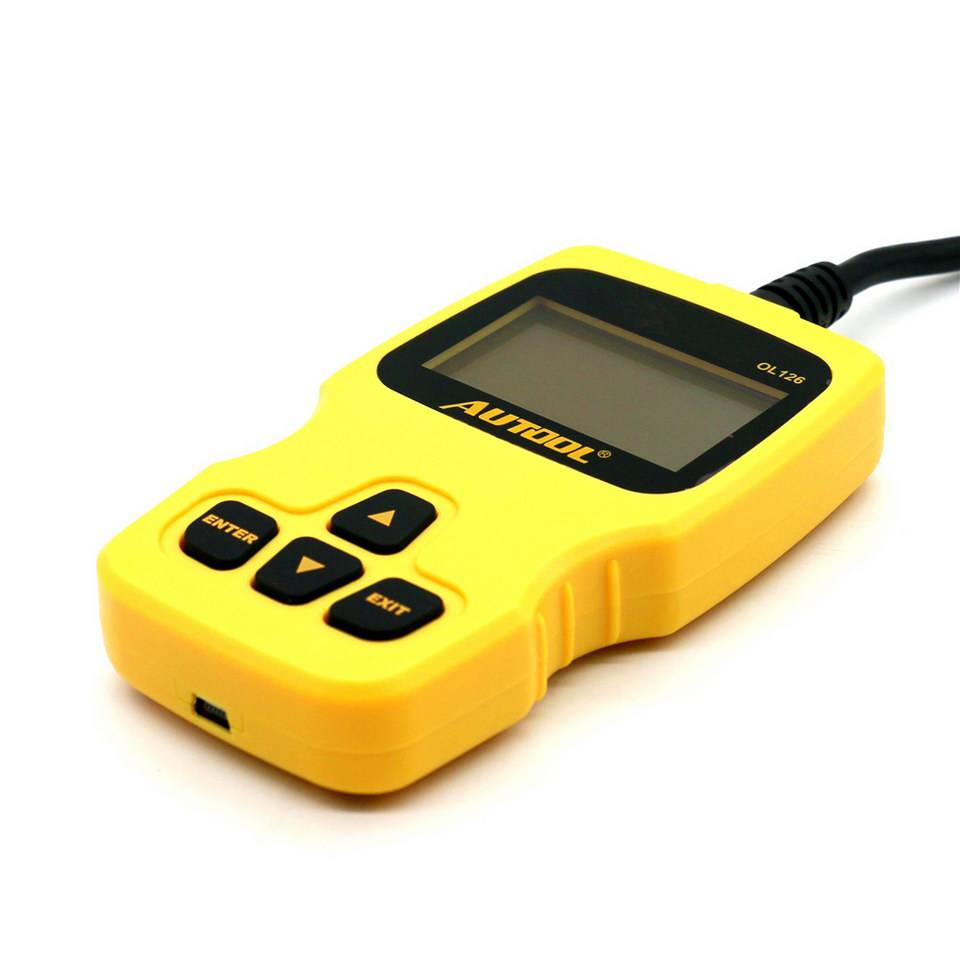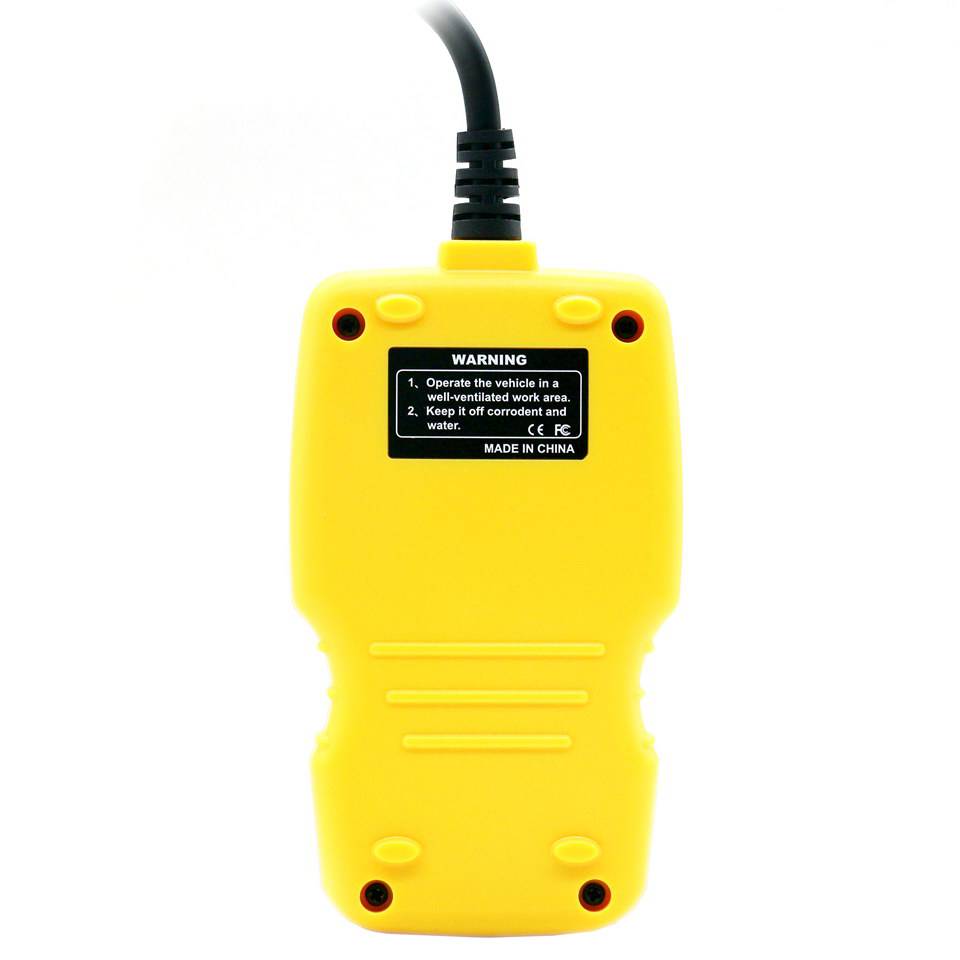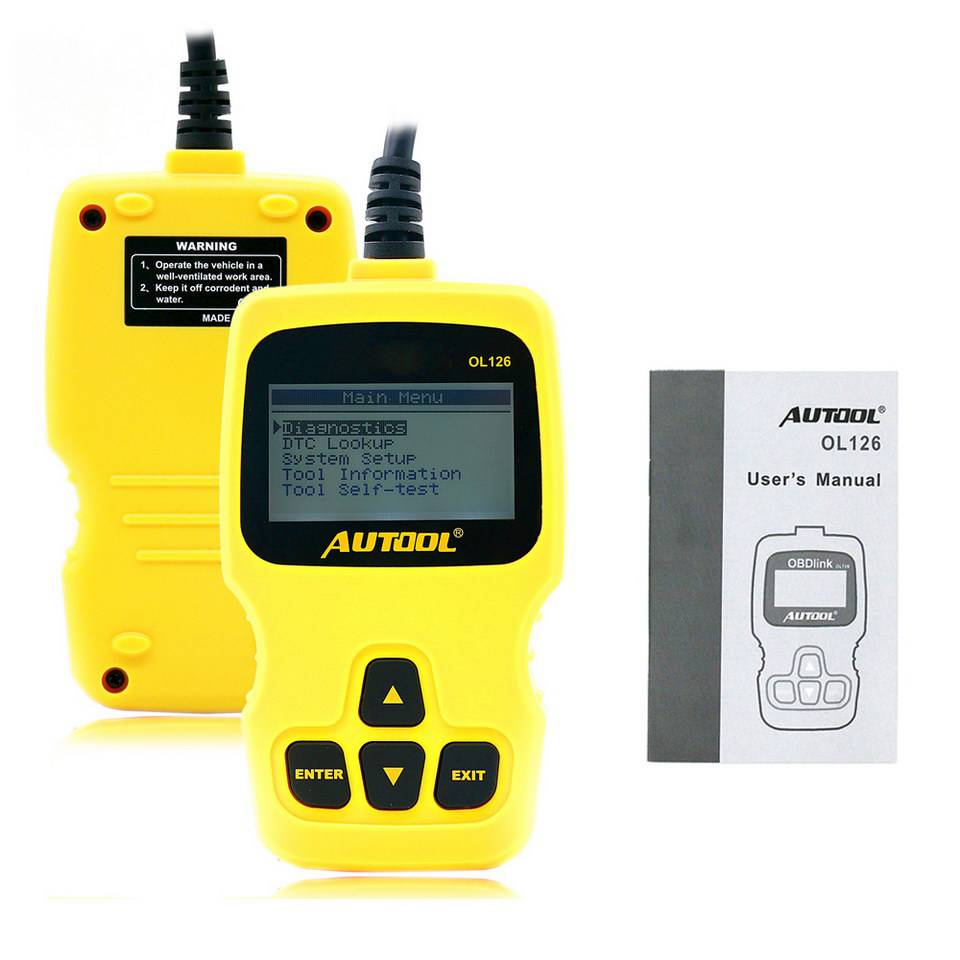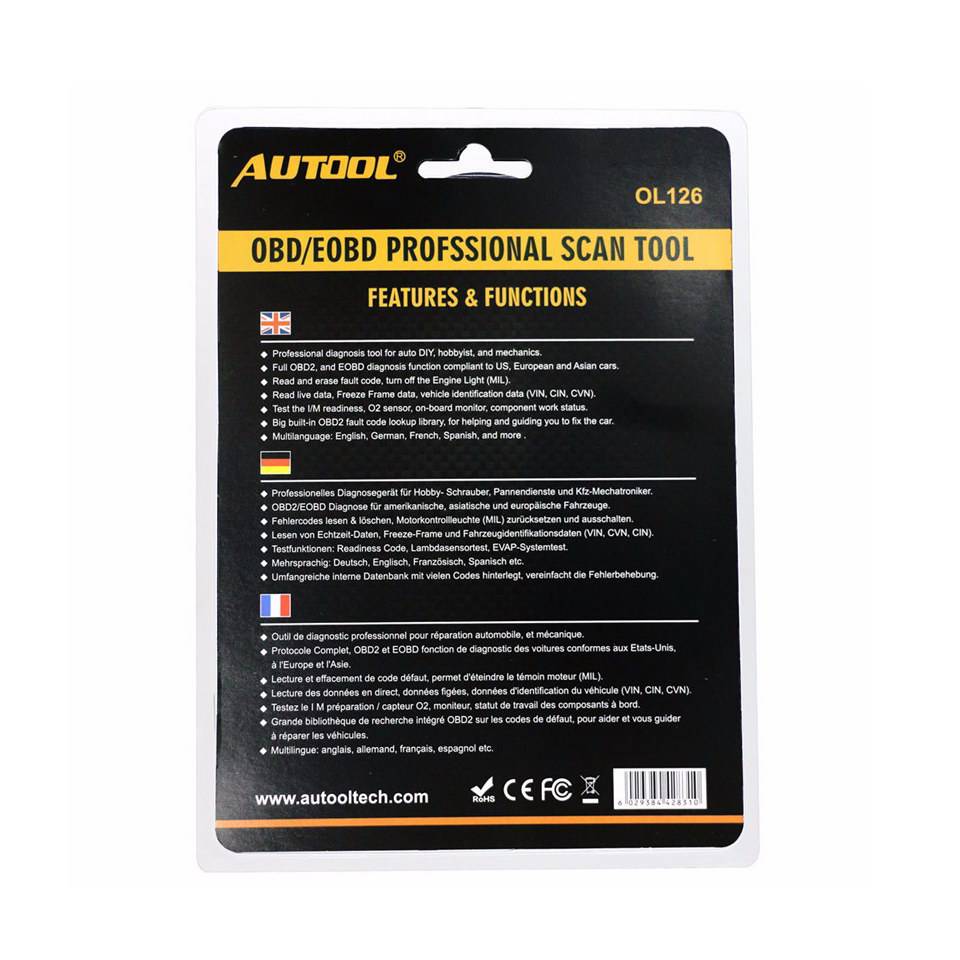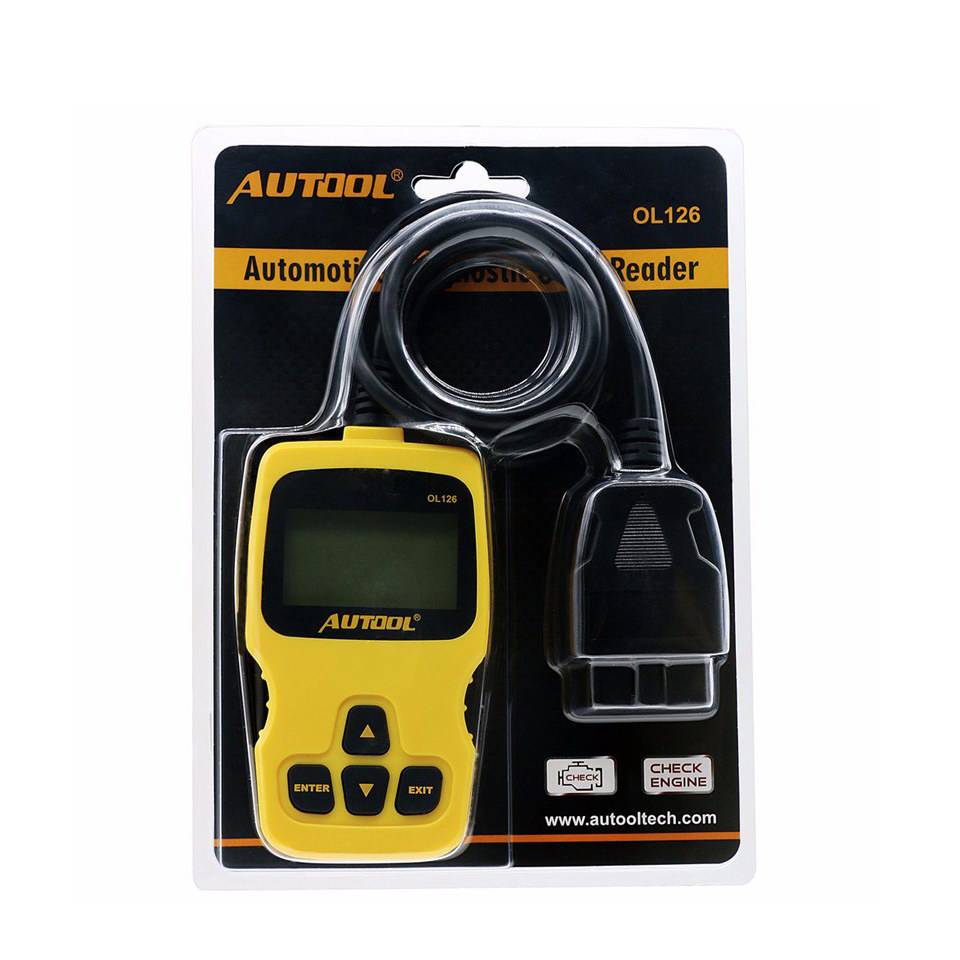 Language: English, Spanish, French, Deutsch, Russian, Dutch
The OL126 OBD/EOBD + CAN diagnostic tool is an innovative and affordable solution specially designed for DIYers to get easy, quick and professional access to
engine
r troubles on all
OBDII
compliant cars, mini vans and light duty vehicles sold worldwide since 1996. When it comes to vehicles maintenance and repairs, the OL126 is perfect to deal with it.
AUTOOL OL126 Features And Functions:
1. Works on all after 1996 OBD II compliant US, European and Asian vehicles
2. Easily determines the cause of the "Check
engine
Light ( MIL)"
3. Reads hard(memory)/pending(intermittent) and historic codes and show definitions
4. Turns off Check Engine Light (MIL), clears codes and resets monitors
5. Reads live datastream
6. Views freeze frame data
7. I/M monitor readiness test
8. Displays live O2 sensor test data
9. Displays On-board monitor test results
10. Checks Vehicle components work status.
11. Retrieves vehicle information (VIN, CIN and CVN).
12. Supports ALL OBD II protocols: CAN, J1850 PWM, J1850 VPW, ISO9141 and KWP2000.
13. Multilingual menu options and code definitions - English, Spanish, French, Deutsch, Russian, Dutch, Finnish, etc.
14. Built-in
OBD-II
Fault code lookup library
AUTOOL OL126 Specifications
Display: TFT color display (320 ×240 dpi)
Operating Temperature: 0 to 60℃ (32 to 140℉)
Storage Temperature: -20 to 70℃ (-4 to 58℉)
External Power: 8.0 to 18.0 V power provided via vehicle battery
Length\Width\Height: 199 mm (7.83'')\104.5 mm (4.11'')\37.5 mm (1.48'')
Weight: 0.28kg (0.75lb, without wire) or 0.48kg (1.31b, with wire)
OL VS AL Features And Function: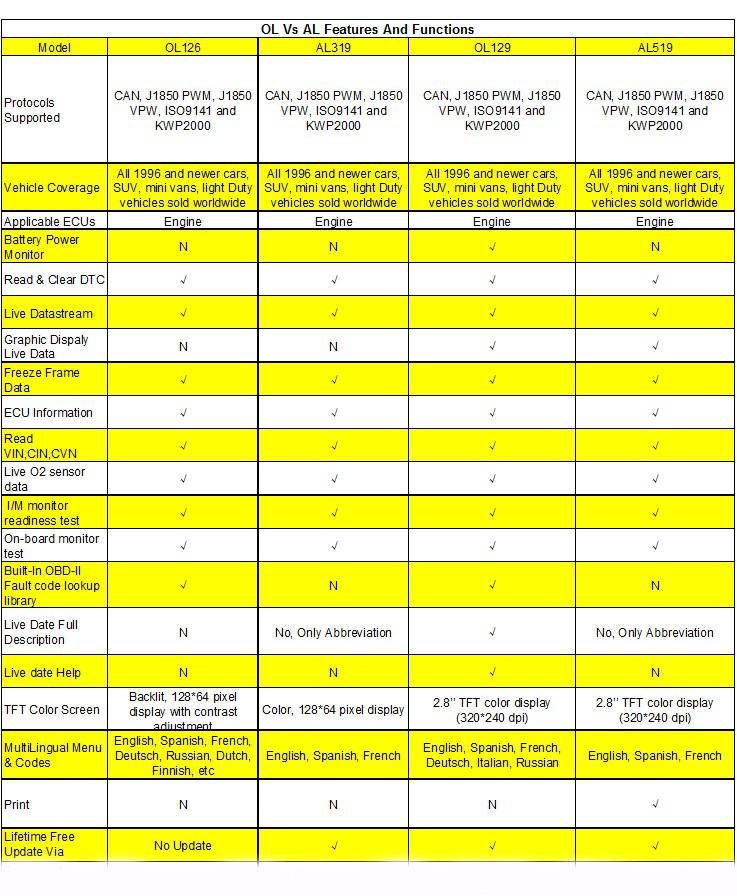 Package List:
1pc x AUTOOL OL126 Main Unit
1pc x AUTOOL OL126 User Manual
Reviews

15
#1 William Baskin
Mar 9, 2019

Absolute best seller on Aliexpress! Good communication, good service. I have done many orders here last few month. But this was awesome. Delivering 2 (two!) working days.
#1 Riyad Damra
May 9, 2018

Fast delivery, everything works
#1 octavio hernandez
Aug 9, 2018

All OK!
#1 Sergey Petelin
Jan 9, 2019

Delivery is very fast, the device is intact and do not harm. To the car has not yet connected, as i will try then i will add a tip, and so everything is fine.
#1 pursiorry pursiorry
Nov 9, 2018

A professional approach, I recommend the seller
#1 vicente arevalo
Jul 9, 2018

works Perfect Thank You
#1 Howard Luebcke
Jan 9, 2019

Is ok! this AUTOOL OL126 OBD/EOBD Engine Fault Code Reader is good quality, working very well
#1 flooderbob flooderbob
Jan 9, 2019

Okay okay thanks
#1 Dalibor Petrovic
Oct 9, 2018

Product as advertised. Delivery superápida. Recommend to everyone.
#1 Michael Lenihan
Jun 9, 2018

Okay.
Previous: WIFI VXDIAG MULTI Diagnostic Tool 4 in 1 for Toyota Ford Mazda & JLR
Next: AUTOOL OL129 Battery Monitor And OBD/EOBD Code Reader OL129 Auto Engine Diagnostic Tool