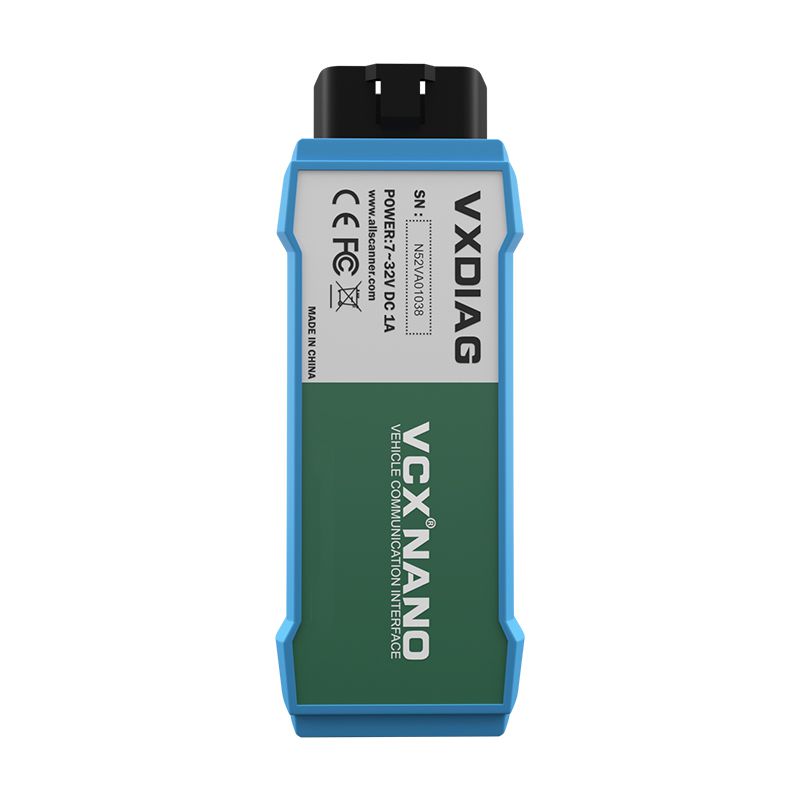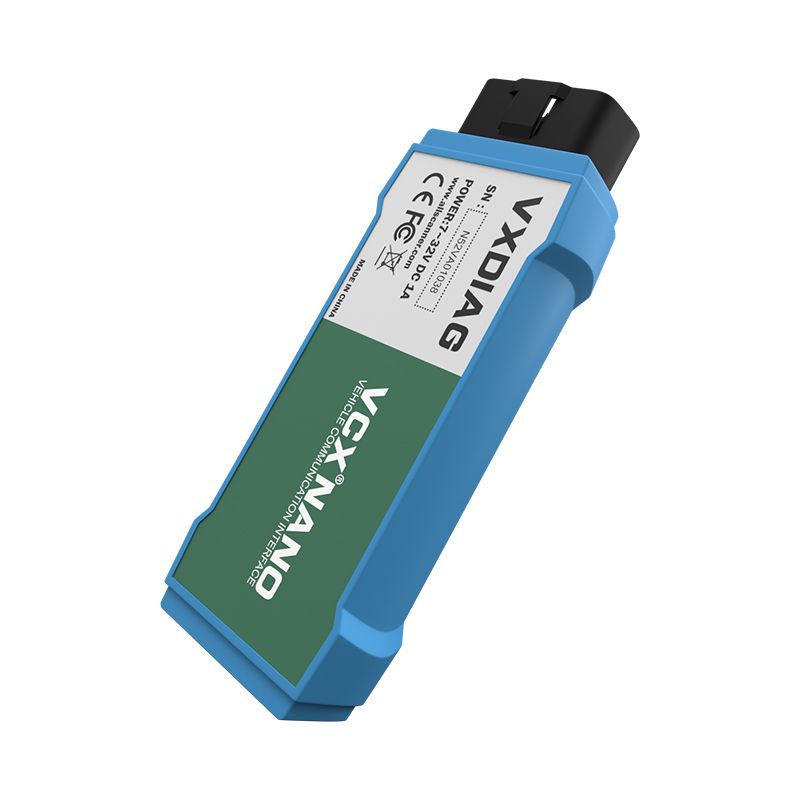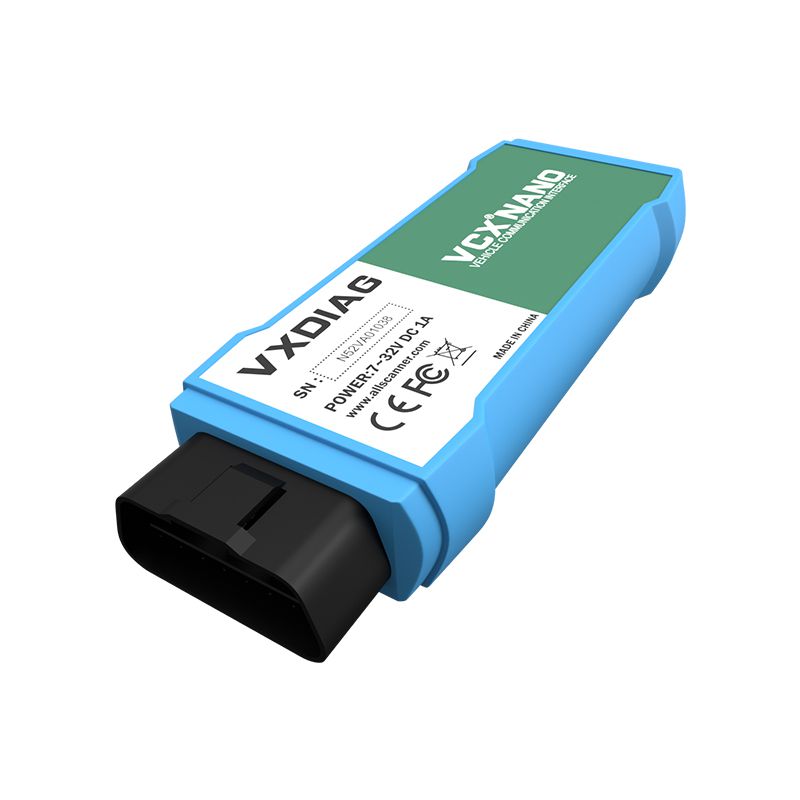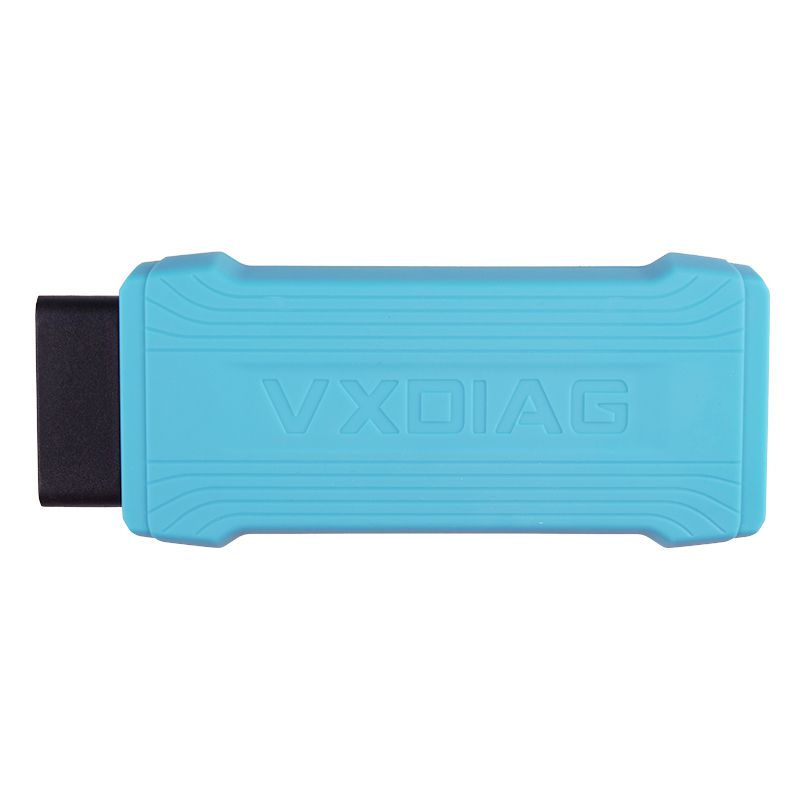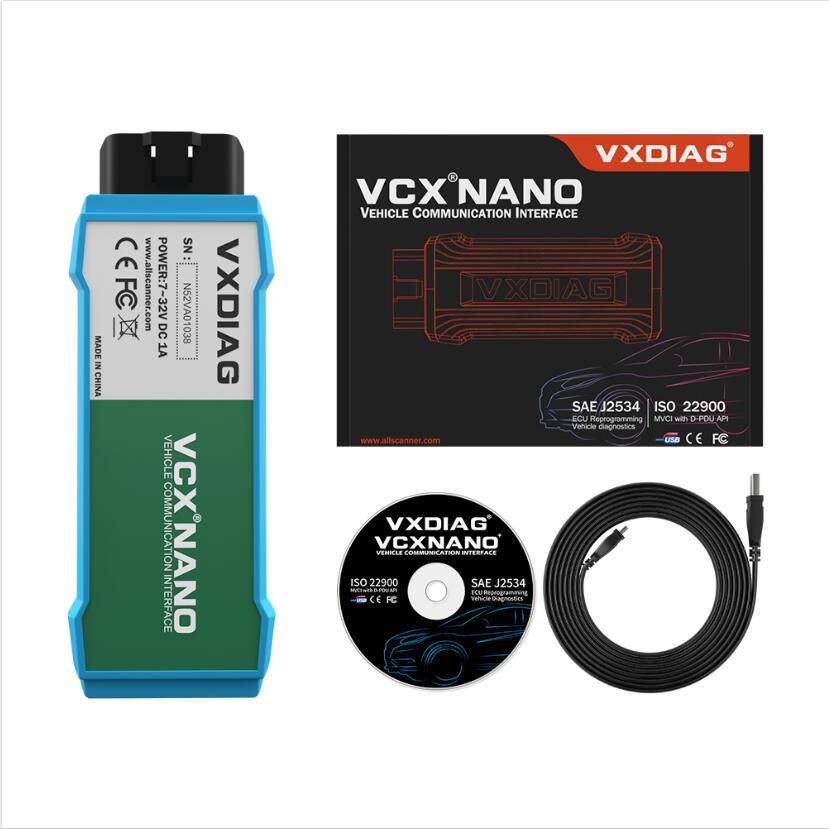 Description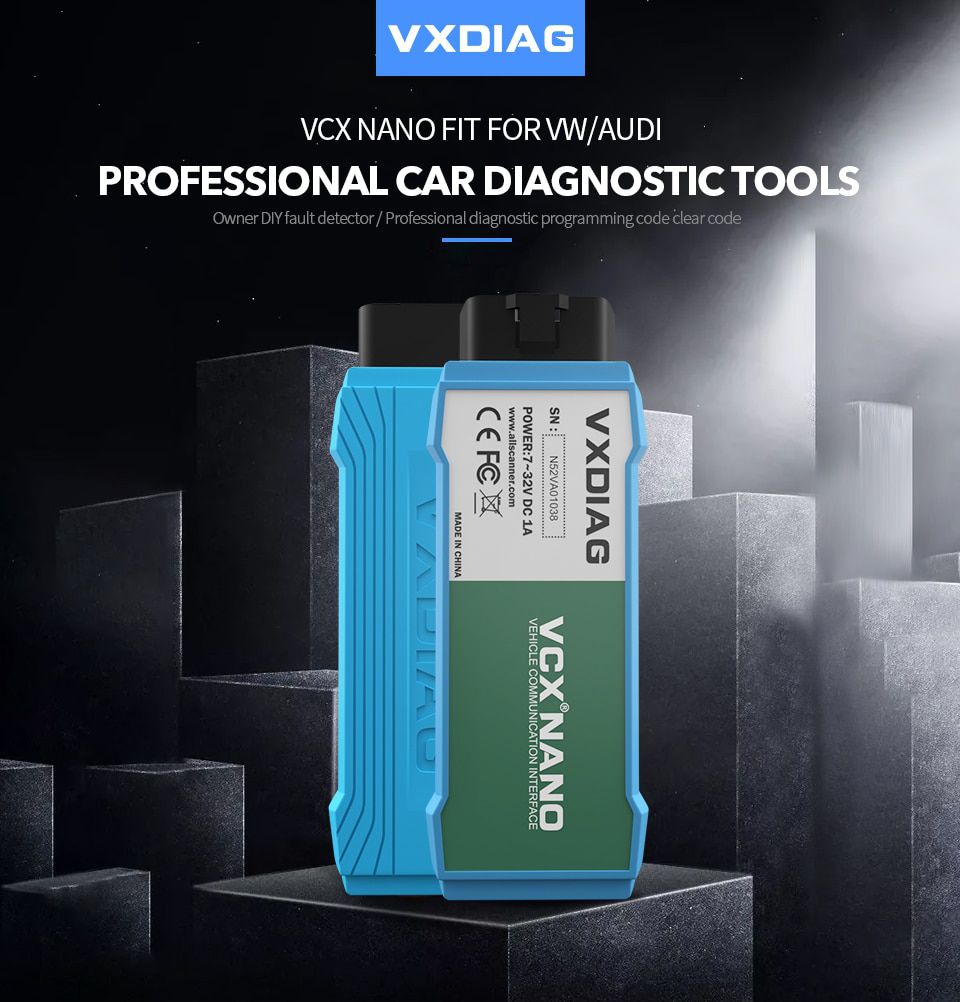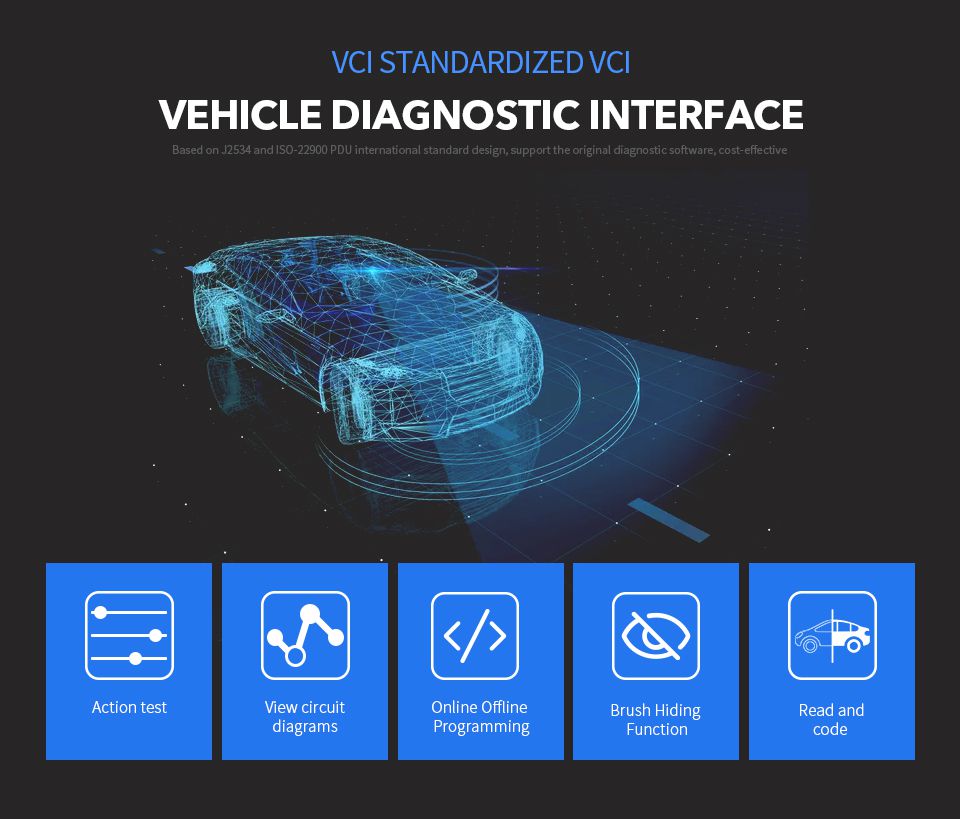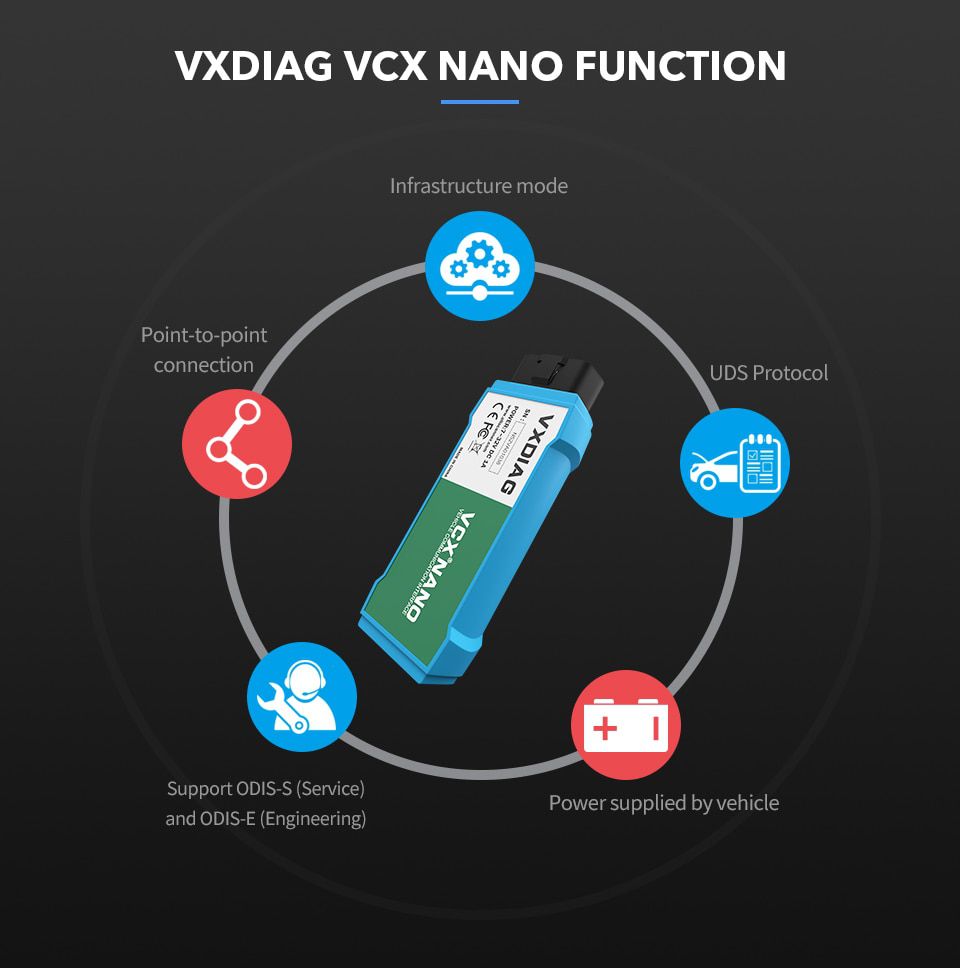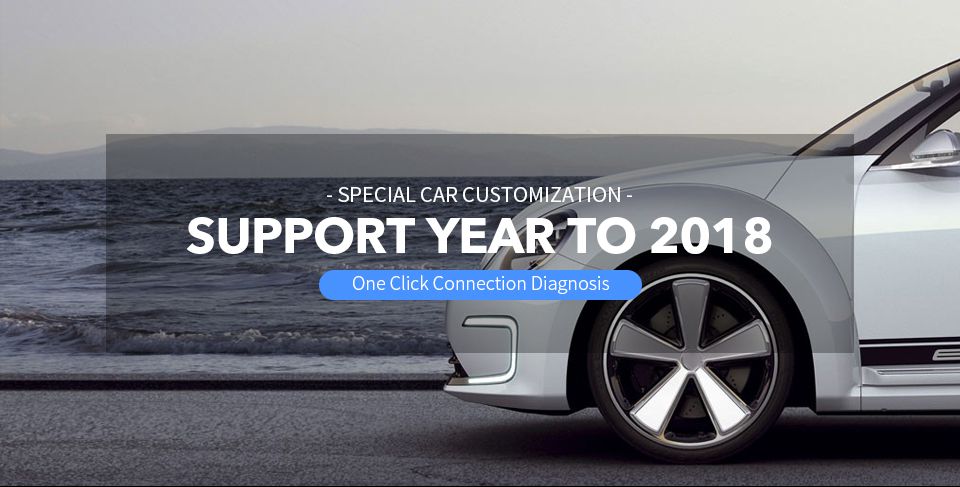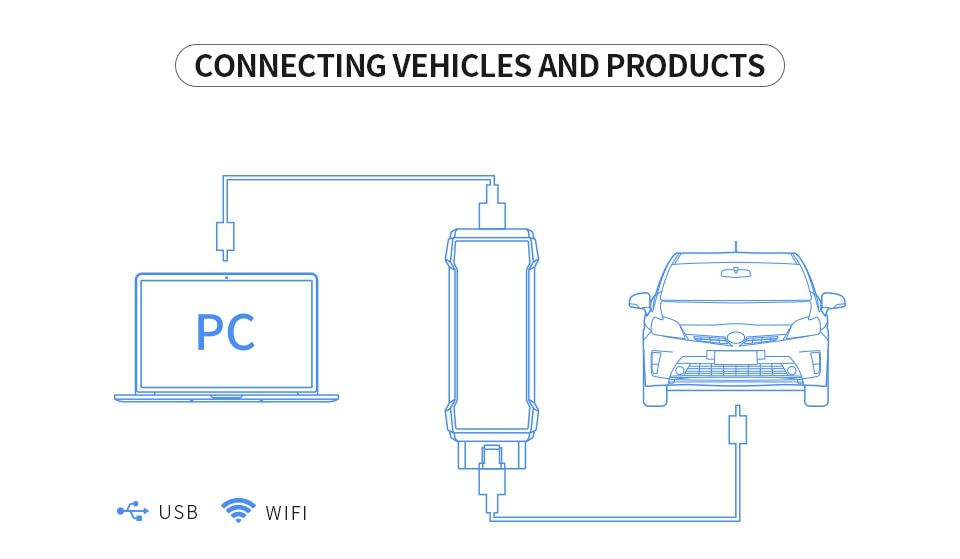 VXDIAG VCX NANO is an OEM diagnostic interface for the vehicles of the Volkswagen Group It can be compatible with OEM software of ODIS.
Why Choose Our VXDIAG VCX NANO 6154?
1. Instead of OEM tool of VAS 6154/VAS5054A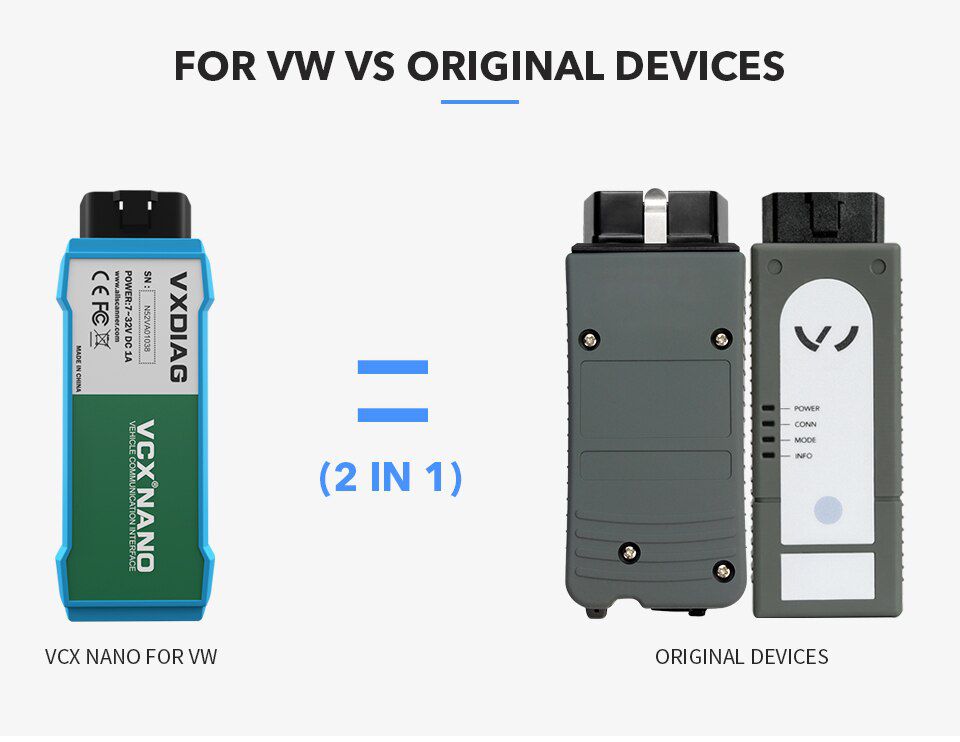 2. Support UDS Protocol
3.Multi-languages: English/Japanese/Portuguese/Romanian/Korean/Dutch/Polish/Turkish/Spanish/ French/Italian/Croatian/Danish/German/Swedish/Finnish/Slovenian/Czech/Russian/Greek/Chinese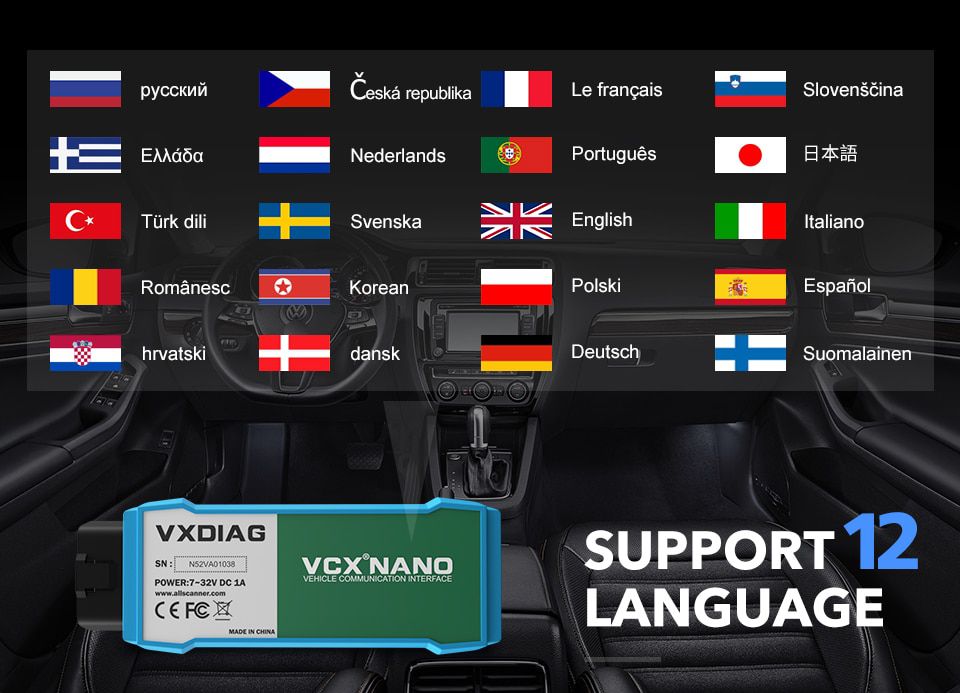 4. Supported Car Models:
5. Update from download weblink or Email
6. Support
WIFI
/USB Connection
Computer Windows System Requirements:
Windows System Language: American English
WIN 7 32 bits/WIN 7 64 bits
System C: // have to be NTFS format
C: // need to have at least 40GB space for installing ODIS
The Following Vehicle Bus Systems are supported:
K line (ISO9141-2)
High-speed CAN (ISO 11898-2)
Low-speed CAN (ISO 11898-3)
J1850 (SAE J1850)
UDS Protocol
PWM Protocol

1pc x VXDIAG VCX NANO Main Unit
WIFI
version
1pc x USB Cable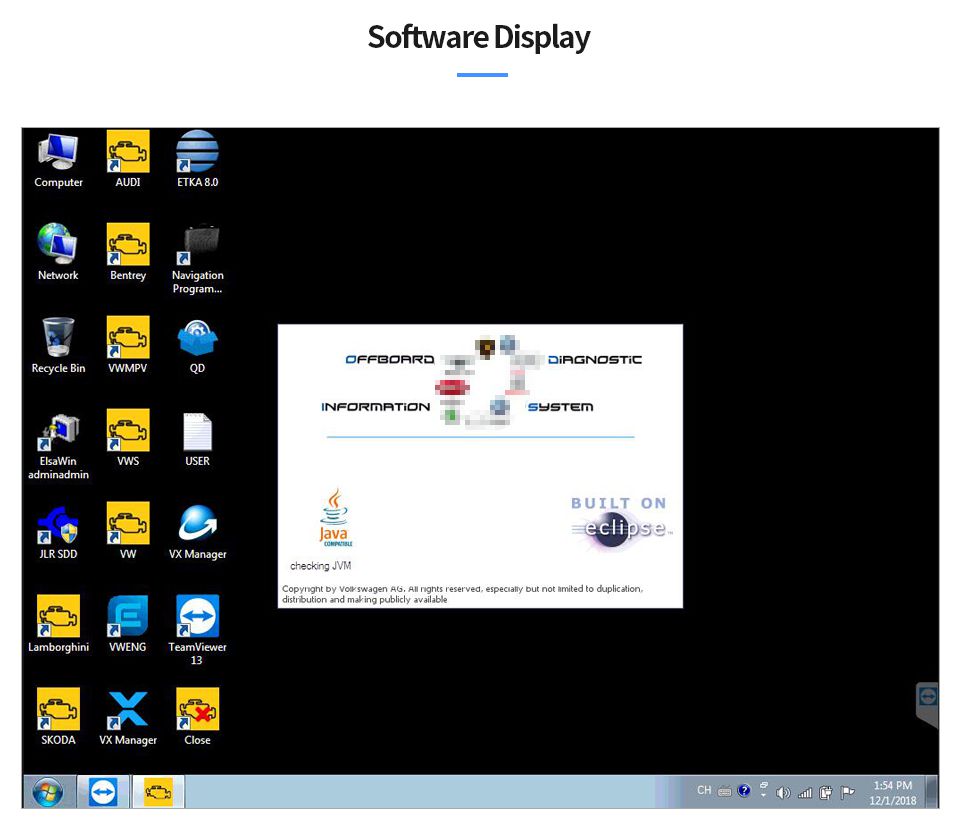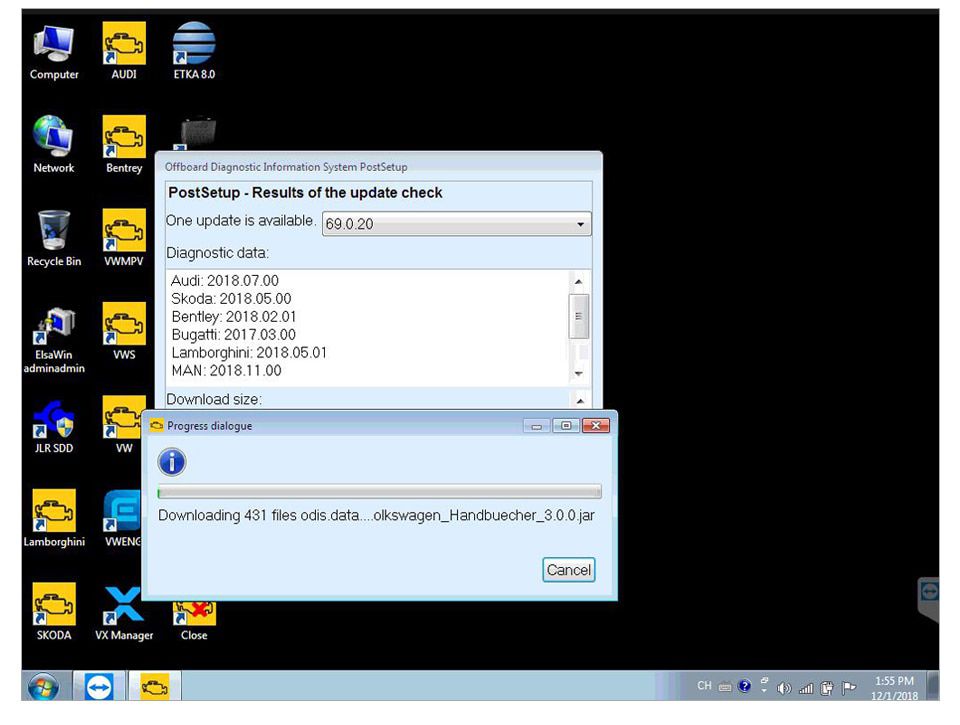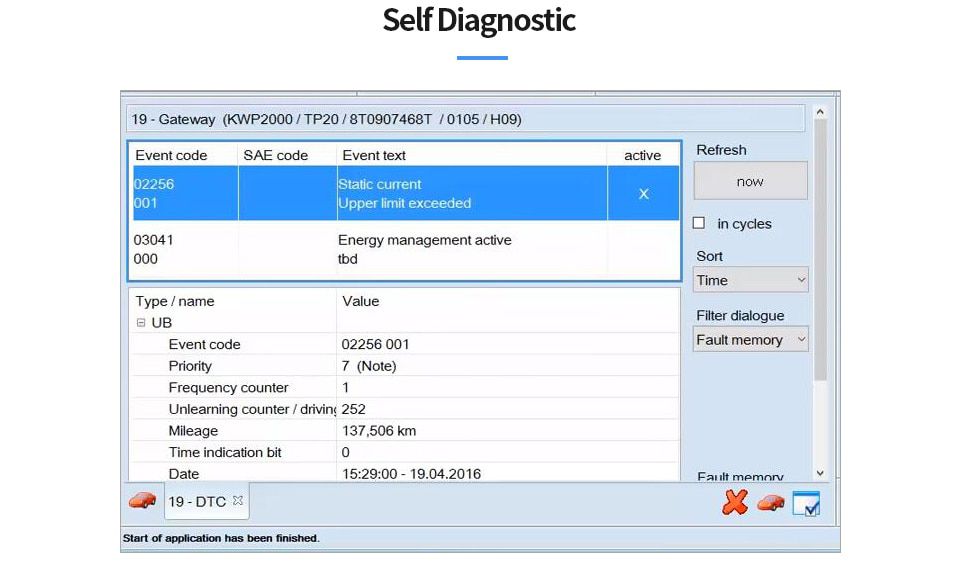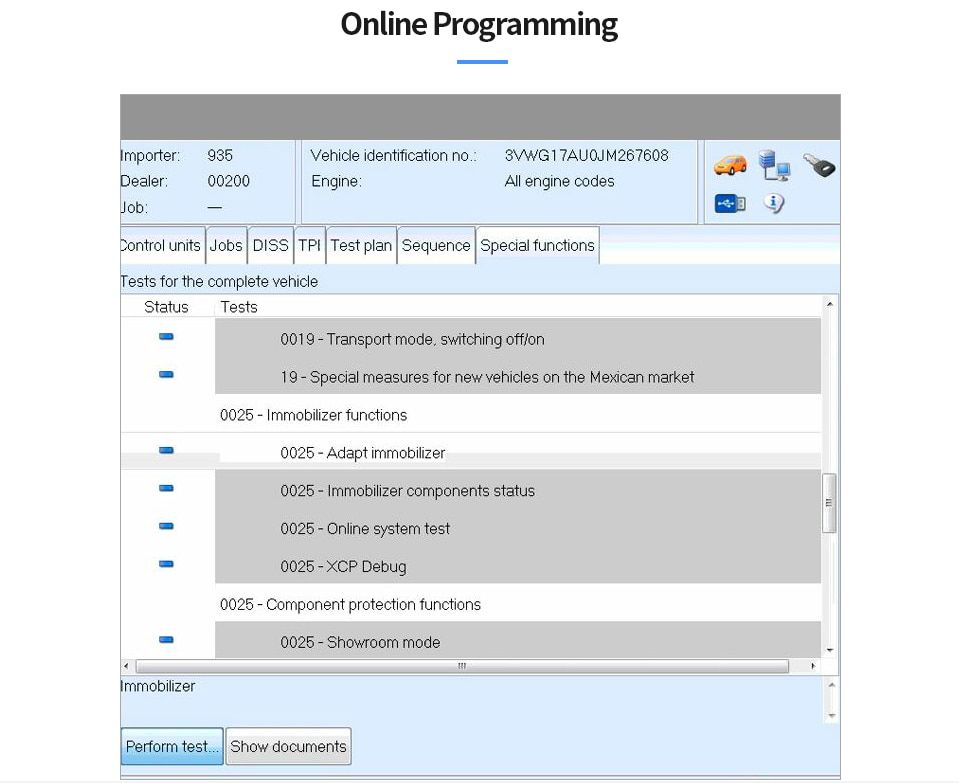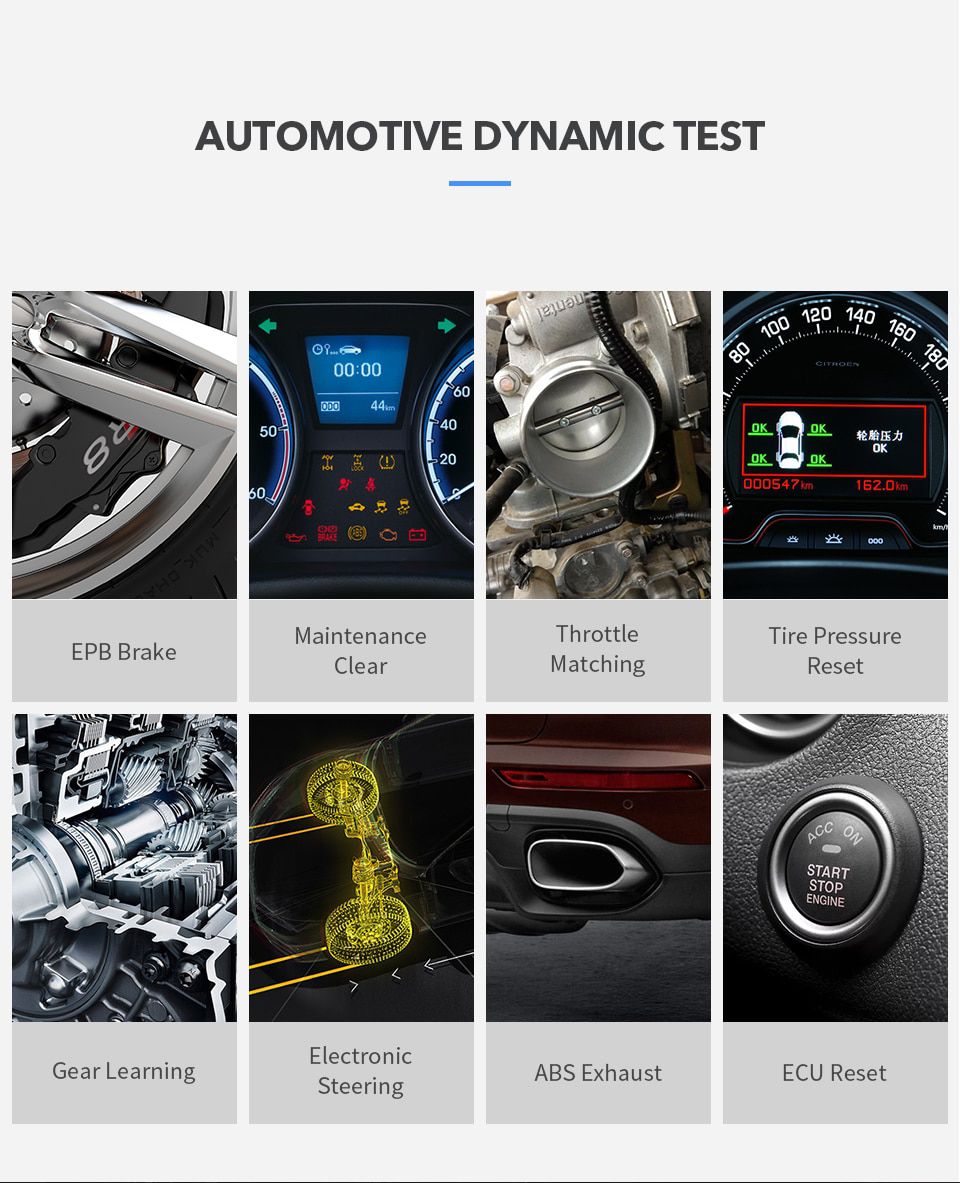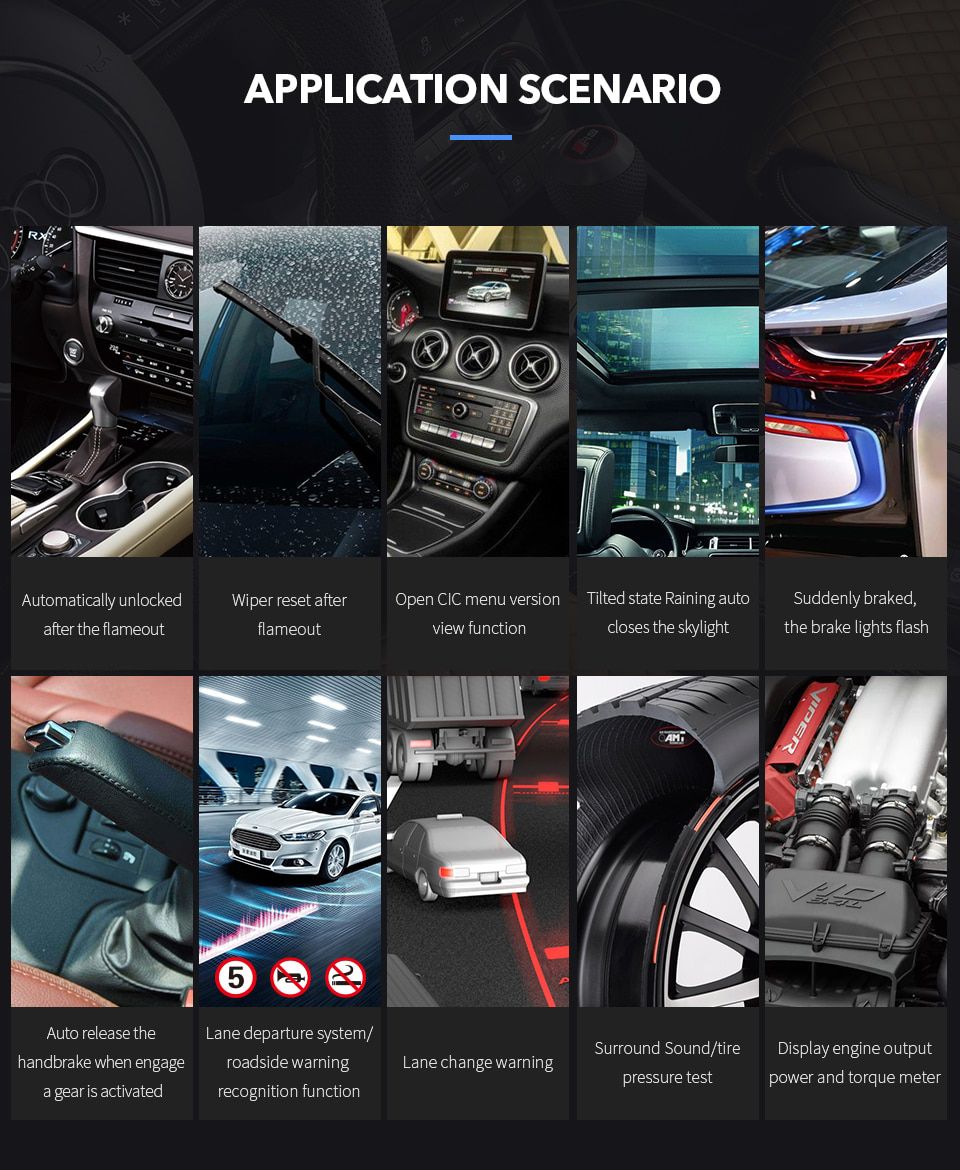 Engineer System Partial Modification and Hiding: Compass, Stopwatch, Ejection Modification, Porsche Comfortable Entry,
Bluetooth
Opening, Three Channel Air Conditioning, SPORT PLUS Steering Wheel Start, Seat Comfortable Entry, Co-Driver
Seat
Moving Back and forth, Automatic Start and Stop Memory Function, PDK ECO Function Switch, Skiing Function Opening, Lock BI, Open Gravity Sensing, Open and Change More than ten choices, such as block auxiliary system, turn-on performance torque, turn-on motion setting function, instrument SPORTPLUS activation, high-efficiency power output, 1,2,3 gear setback improvement, exhaust louder noise, instrument boot screen upgrade MACAN TURBOS, tail wing opening angle adjustment (some sports car models)
Lock the car automatically retracts the rearview mirror (key-free entry is necessary for vehicle safety), the function of daylight switch, instrument map display (
PCM
with navigation), synchronous lighting of daylight and wheel lamp, Advanced menu setting of instrument, instrument speed limit display, active safety assistant system (useful for ACC), automatic setting of hot car time by parking and heating function, TURBO upgradable TURBO S power, etc.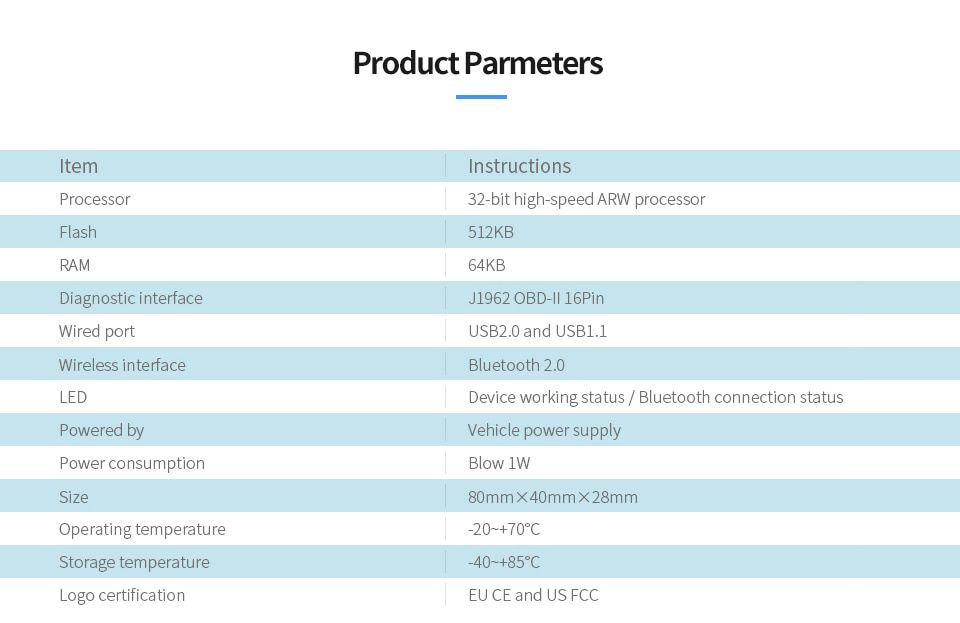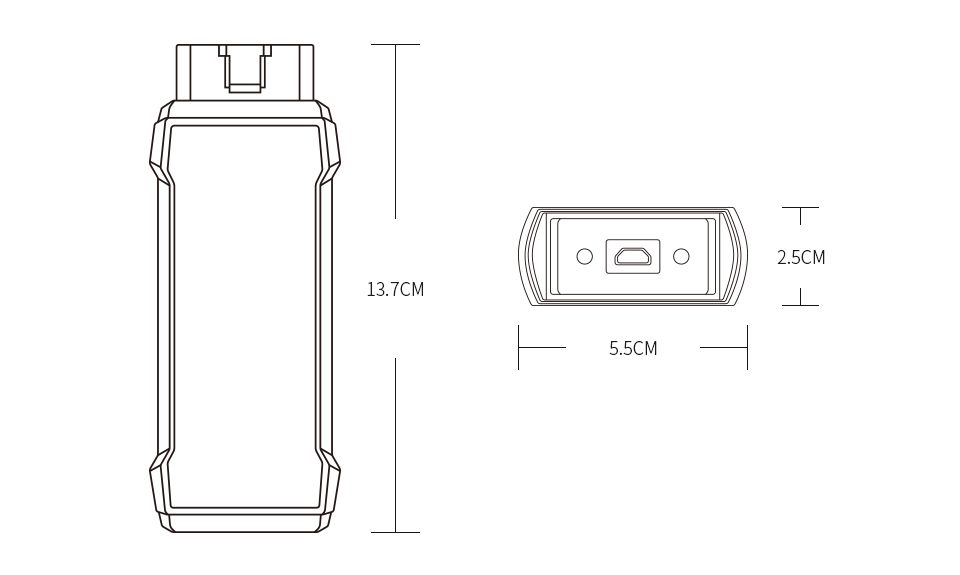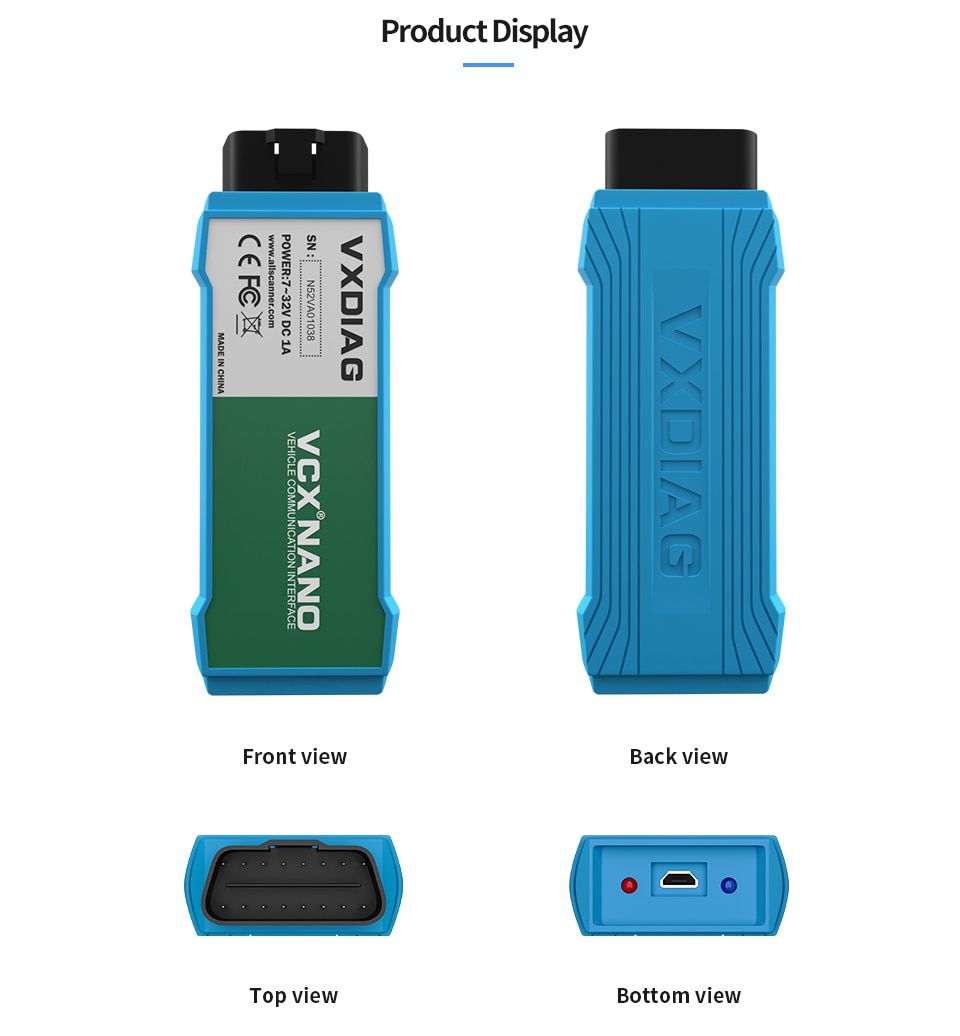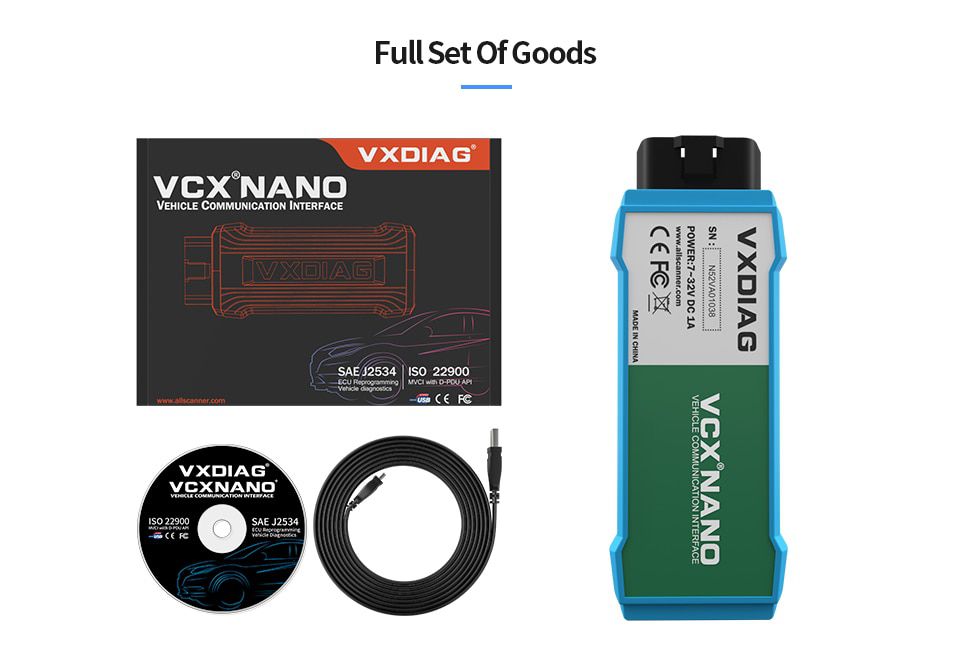 Reviews

14
#1 sunday akinyemi
Apr 9, 2019

Works just great, I am totally inpressed! very good!
#1 RAUL CARDEMIL PERAGALLO
Mar 9, 2019

Goods very solid and consistent with the description
#1 Sulev Nommiste
Aug 9, 2018

As the product description, only think the seller could give a support
#1 Manez Mancisidor Aranguren
May 9, 2018

all perfect ! Items came to me 3days! I would buy it again, from this seller
#1 DAVID MUNN
May 9, 2018

Fast delivery, the machine good quality. Investment zwróciła after first use. Recommend.
#1 aelsugarrapha OLIVIER
Oct 9, 2018

Absolute best seller on Aliexpress! Good communication, good service. I have done many orders here last few month. But this was awesome. Delivering 2 (two!) working days.
#1 Mustapha Katta
Jul 9, 2018

Very good fast delivery this VXDIAG VCX NANO VAS6154 ODIS V5.03/V4.4.10 OBD OBD2 WIFI Car Diagnostic Tool Same VAS5054A 6154 Fit For Skoda For VW is good quality, working very well
#1 Andre Johnson
Feb 9, 2019

Very good… Super fast
#1 nsilveriaruebe aifseng
Dec 9, 2018

Super recommended arrived just as it is posted very fast shipping
#1 Mario Salinas Jr
Apr 9, 2019

Perfect! Thank you. Not yet tested but happy
Previous: XTruck USB Link + 125032 Software Diesel Truck Interface For Heavy Duty Truck
Next: Launch Creader CRP Touch Pro Full System Diagnostic EPB/DPF/TPMS/ Service Wi-Fi Update Online Car/Auto Diagnostic Scanner