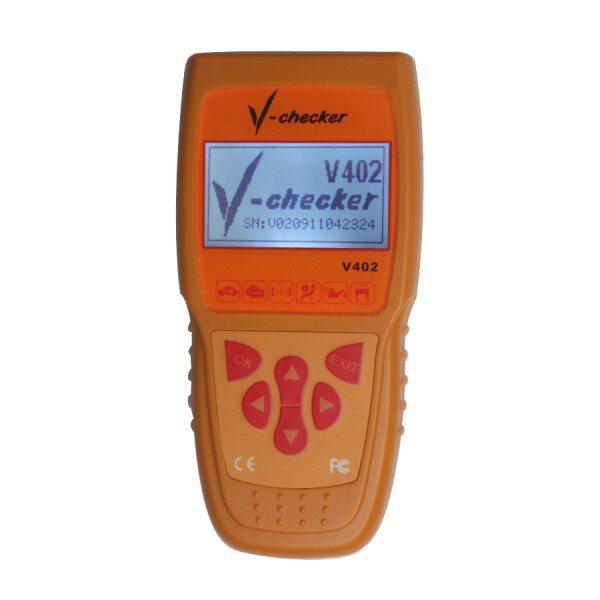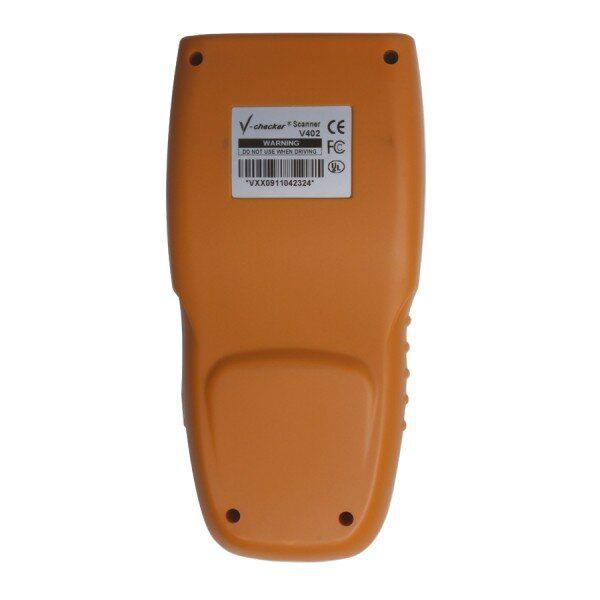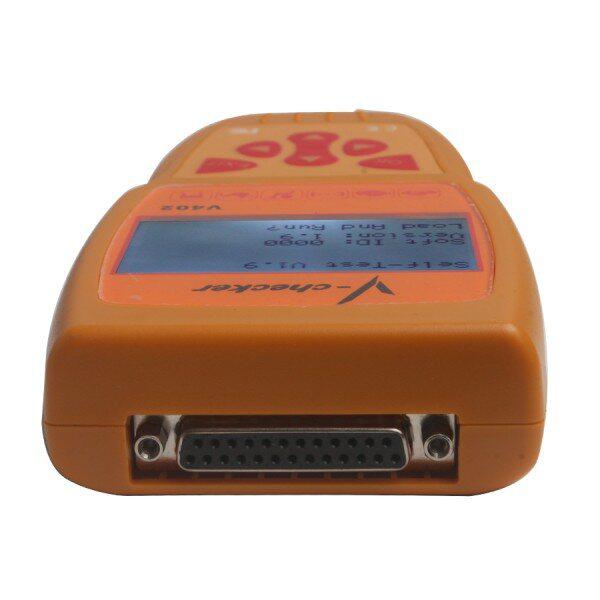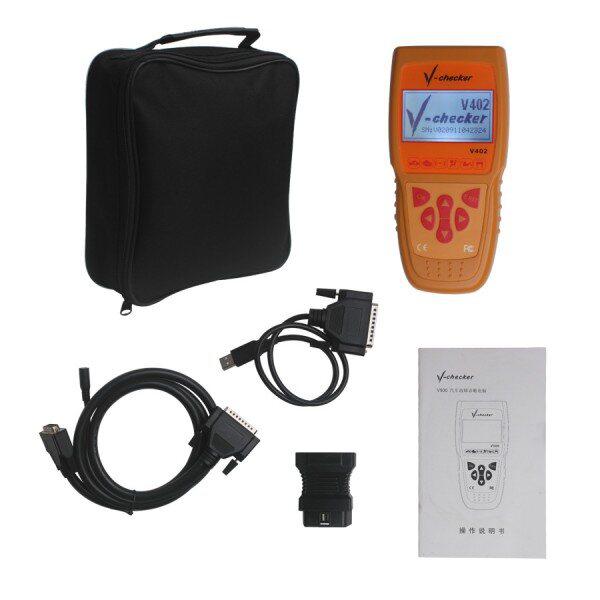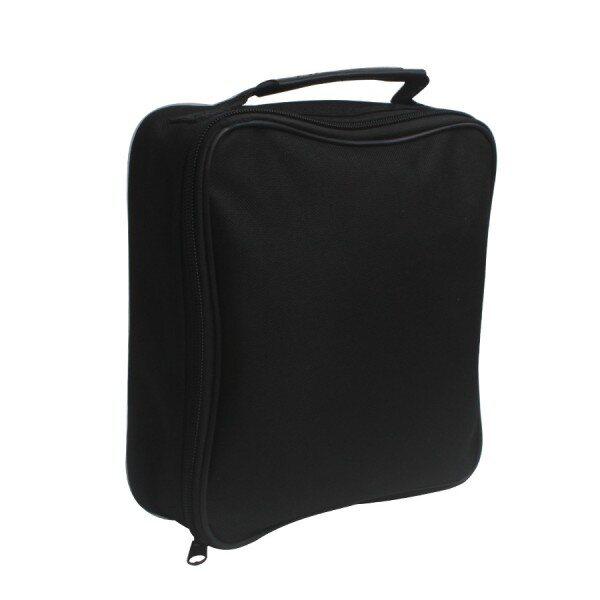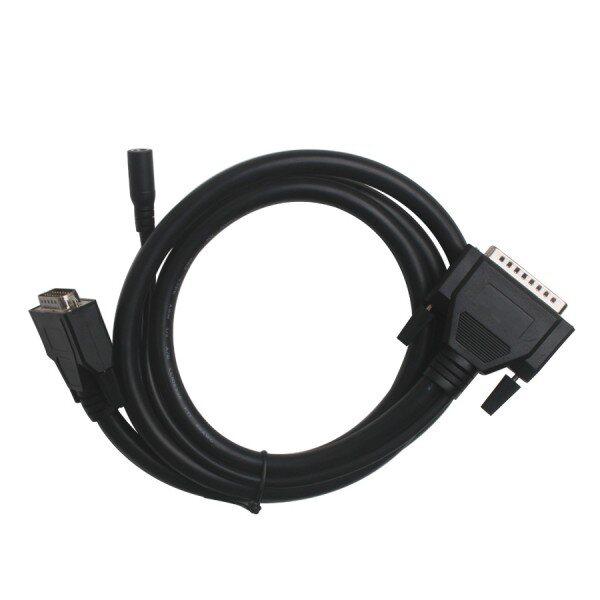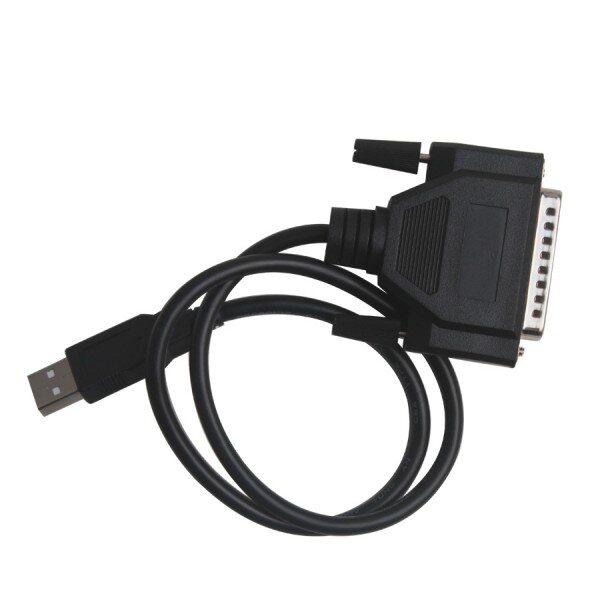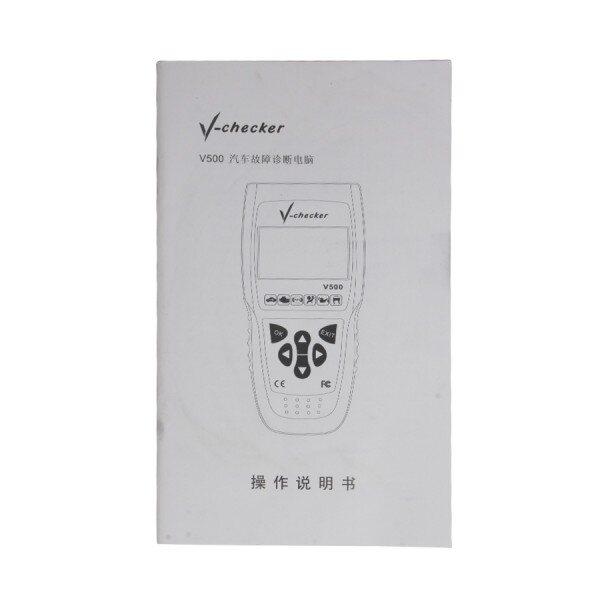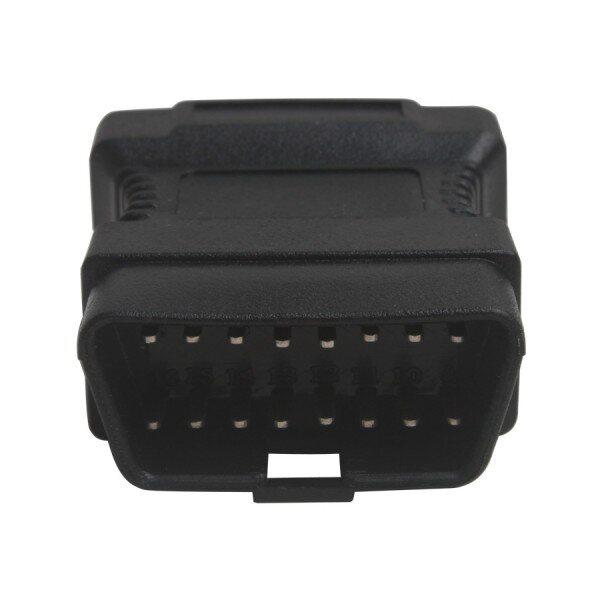 Description
V-CHECKER V402 VAG Oil Reset
Language Avaliable:
English, Polish, Spanish, Russian, German, Czech, Dutch, Finnish, Simplified Chinese, Traditional Chinese
V-checker V402 provides powerful functions like retrieves ECU information, reads DTCs, displays live data stream, clears DTCs, basic system adjustment, channel adjustment, reads independent channel data, test actuator, programs control unit, system log and sends chassis number. V402 is equipped with standard
OBD-II
diagnose software, VAG special diagnostic software and VAG dashboard reset software.
Feature:
Works with all modes of
Audi
, Volkswagen,
Skoda
and
Seat
.
Supports KWP1281, KWP2000, CAN Bus and UDS protocols.
Applicable for nearly 100 systems:
engine
system, transmission system, ABS, Brake systems, air bag systems, air conditioning systems, burglar alarms, ultrasonic monitoring system, clutch control, suspension systems, directional control, steering wheel assistance, central locking control, shock
ABS
orption system, dashboard system, auxiliary heating, distance control, Gateway data bus , electric window system, light control left and right light control, navigation system, internal testing, the central module, automatic light switches, electric drive, battery control, emergency call module, parking assist, electronic control unit, four-wheel drive, anti-skid control , the driver's seat adjustment, diesel pump system, headlight control, radio, tire pressure control, seat / Mirrors, battery charging, electric wipers, electric drivers door , electronic co-driver door, left rear door electronic control, electronically controlled right-rear, brake booster, brake assist booster, rear spoiler, access and start control, the front passenger seat adjuster, display control unit , the rear display control unit, TV tuner, voice control, car phone, electric sunroof, rear driver side seat adjustment.
Specification
Working voltage: 8-20V
Working current: 70mA
Working power: 0.9W
Reviews

54
#1 Sergei Giljasev
May 9, 2018

Delivered quickly to the threshold,Connected the first time. Counted recorded without problems.
#1 Niyahnorost Niyahnorost
Nov 9, 2018

The goods came quickly enough, packed perfectly, checked works!
#1 nader zebian
Oct 9, 2018

All OK!
#1 rus7033
Jan 9, 2019

Super recommended arrived just as it is posted very fast shipping
#1 James Rissler
Sep 9, 2018

Item arrived quickly and guality was good.
#1 Timothy Braun
Nov 9, 2018

All the best works great!
#1 Dilermando Neves Filho
Jul 9, 2018

All as in the description.
#1 anibal buriani
Feb 9, 2019

Will be than to check, i will add. So everything is wonderful.
#1 liliana rodriguez
Feb 9, 2019

very good are satisfied with fast shipping
#1 bensouna abdelkader
May 9, 2018

works like charm
Previous: V-Checker V500 Super Car Diagnostic Equipment