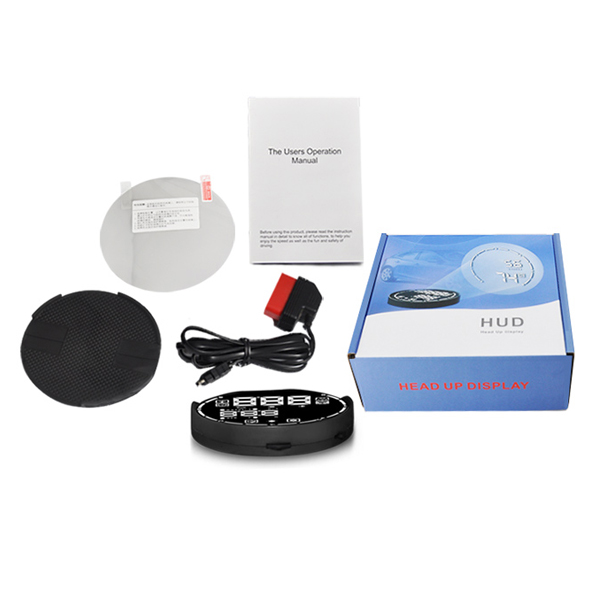 Description
V-checker H501 Head Up Display
Introduction: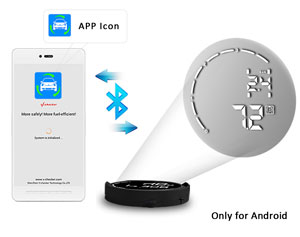 Bluetooth
HUD H501 is new product designed and produced by V-checker technology. It is a multi-functional blue-tooth obd hud devic, H501 can connect with phone app by blue-tooth to have all of its data displayed and stored on the phone, what's more, This is a breakthrough of automotive products and makes H501 a combination of safety, high technology, convenience and beauty.
Supported Vehicle
All models support OBD standard vehicles.
V-checker H501 Head Up Display Specification: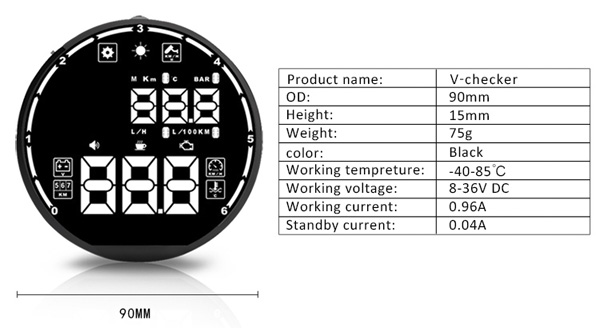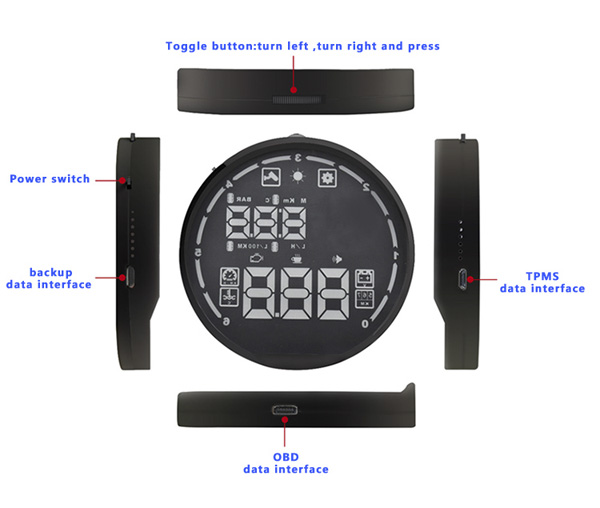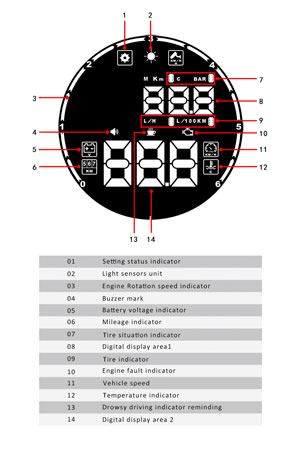 Function
*
Bluetooth
connection with phone app
* Real time display vehicle performance: Speed, RPM, Coolant temperature, Battery voltage, Average speed, etc.
* Multiple safe alarm: Vehicle failure warning, Over-speeding alarming, Coolant temperature alarming, Drowsy driving warning, abnormal voltage warning, etc.
* Multiple security alarm: Read DTC, Clear DTC, Fault cause analysis, Maintenance advice, Background knowledge.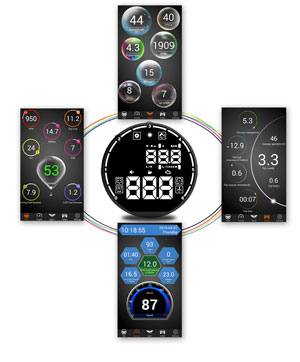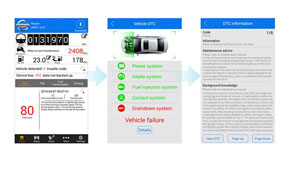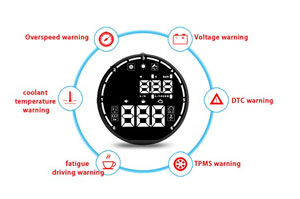 Feature
* 3 display mode: Idle, Cruise, Information of this driving.
* Multiple fuel consumption: Static instant fuel consumption(L/H), Dynamic instant fuel consumption(L/100Km), Average consumption from cumulative total, etc
* Real time display tire pressure: Monitoring tire pressure and temperature, alarming driver in case of abnormal (external or internal sensors).
* Store 15 days vehicle data.
* Apply to all OBD compatible vehicles
* High brightness in display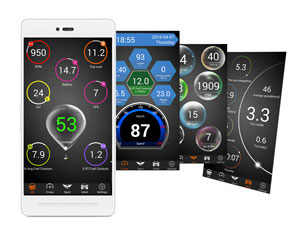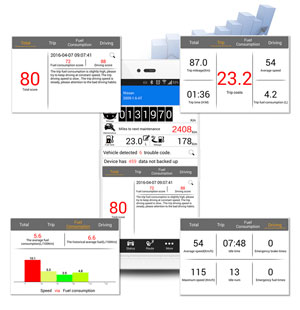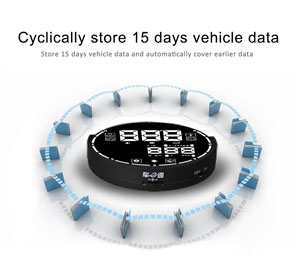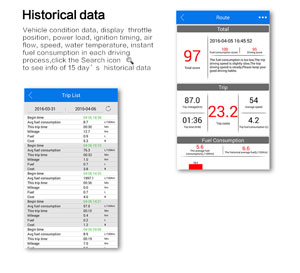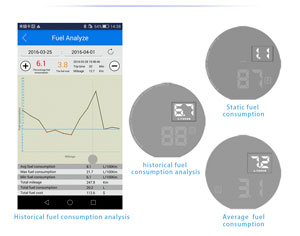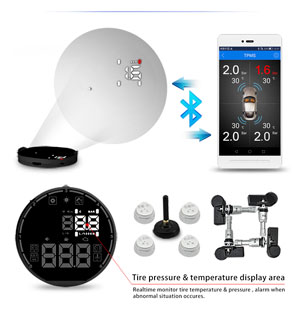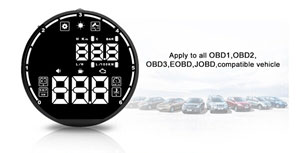 Attention
For the realization of the tire pressure detection function ,users can add one optional tire pressure module (model: T301),
the specific details, please click on the "tire pressure monitoring module T301", this module is optional.
Device Installation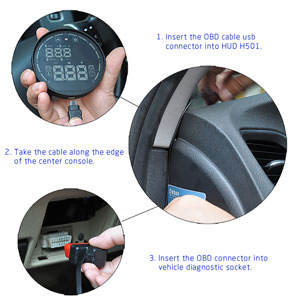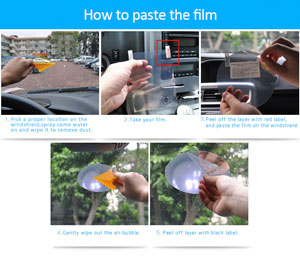 APP Installation
Android Phone
Scan code to download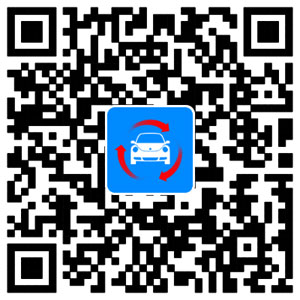 IOS Phone
Search "vchecker" in the app store, download and install it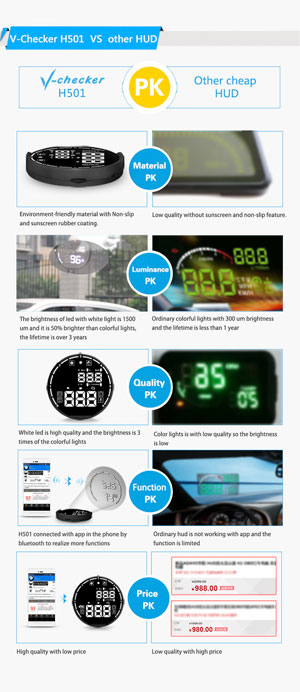 Package Including:
1pc x Host machine of HUD
1pc x Reflecting film
1pc x OBD Cable
1pc x User Manual
1pc x Non-Slip mat
Reviews

17
#1 michael crandall
Jan 9, 2019

The goods came quickly enough, packed perfectly, checked works!
#1 briantompsenrtyfd briantompsenrtyfd
Mar 9, 2019

Super nice
#1 Roman Zajíc
Aug 9, 2018

Super fast delivery to rostov in 6 days. Checked everything works. I recommend.
#1 Patrick Fung
Mar 9, 2019

Soldering quality is good. Refinement does not require.
#1 YINGMIN JIN
Dec 9, 2018

Very good… Super fast
#1 EDUARDO FIGUEROA
Mar 9, 2019

Is ok!
#1 Diana Taylor
Apr 9, 2019

Thanks to the producer everything came on time all the whole works quality assembly meets the requirements of the description this V-checker H501 Head Up Display for OBD1 OBD2 JOBD EOBD Vehicles is good quality, working very well
#1 oscar arciniega
Oct 9, 2018

Do not have time to test right now, looks great
#1 JESSICA MCCARTHY
Sep 9, 2018

Prishol very quickly everything works counts until he poured everything ok. Recommend seller
#1 Militaru Ioan laurentiu
Apr 9, 2019

Everything is ok. Thank you to the seller.
Previous: Foxwell NT1001 TPMS Trigger Tool
Next: Latest V2.23 KTAG ECU Programming Tool Firmware V7.020 Master Version with Unlimited Tokens