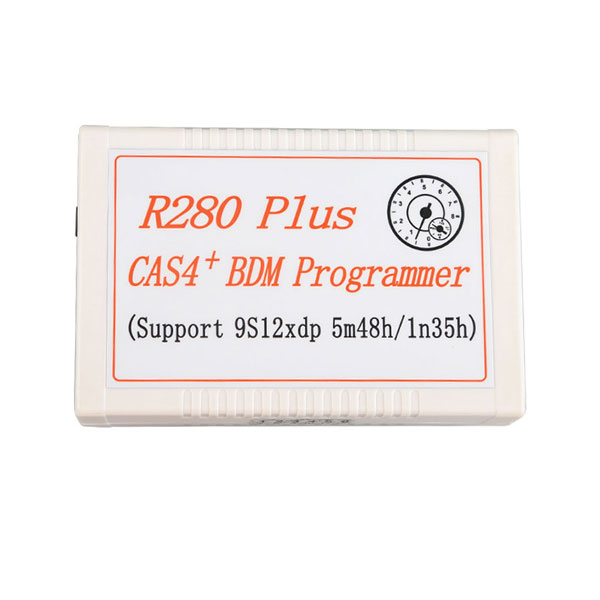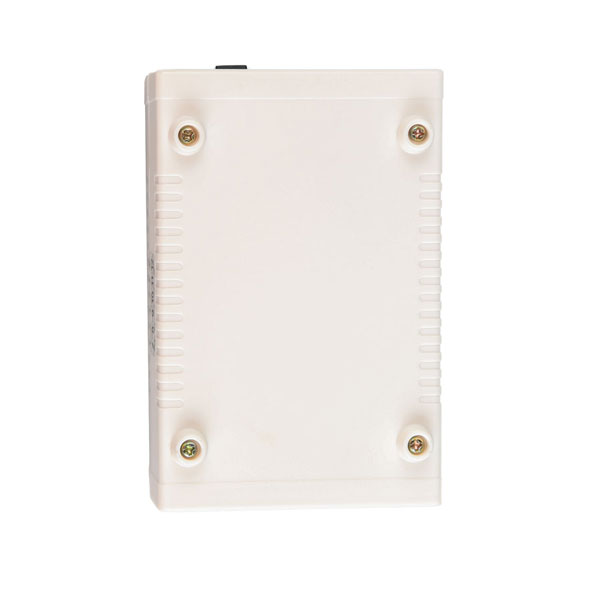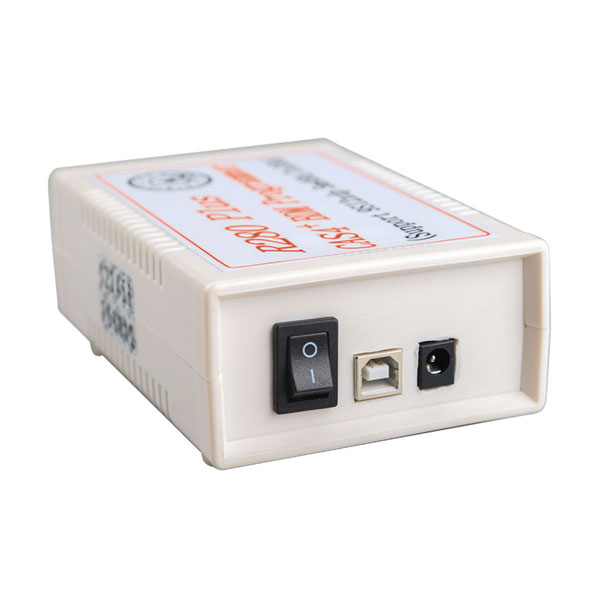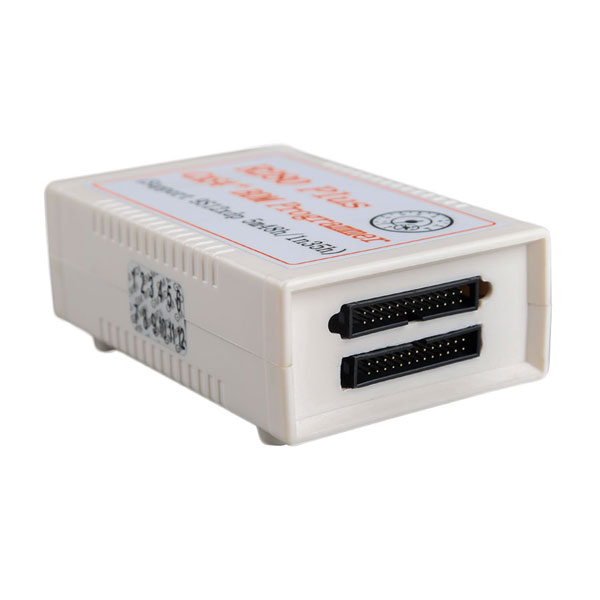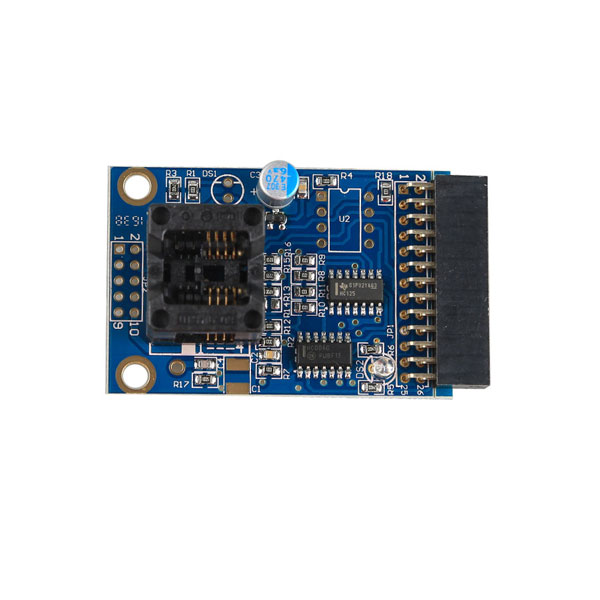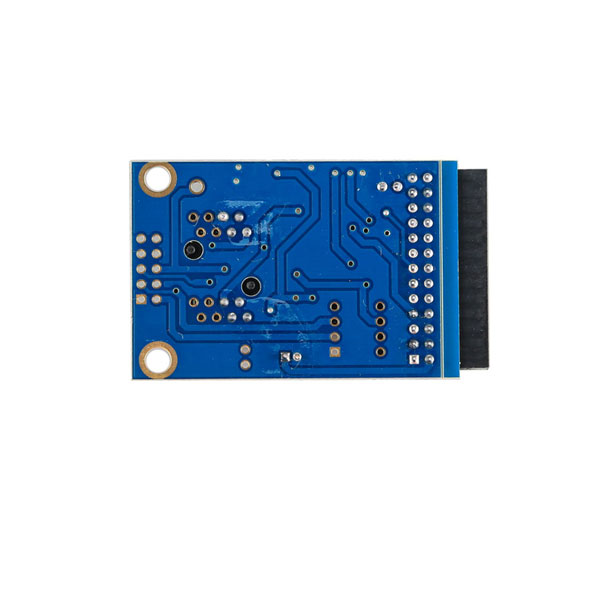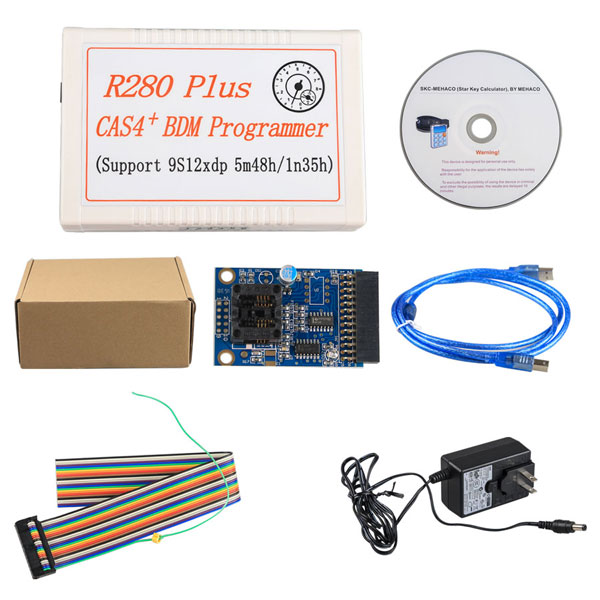 Related Accessories/Similar Items
Description
R280 Plus CAS4 BDM Programmer for BMW Motorola MC9S12XEP100 chip (5M48H/1N35H)
R280 Plus Function introduction:
R280 Plus supports the latest
BMW
Motorola MC9S12XEP100 chip (5M48H/1N35H), this product is a powerful Motorola microcontroller dedicated programmer. Automatic search mileage address and display the mileage, the demolition of the chip, the number of kilometers of direct input, the data can be directly visible, can be arbitrarily edited. Arbitrary read and write /P-FLASH D-FLASH data, this product features a powerful, decryption security, becoming the automotive computer repair, data recovery, data transfer and other professional electronic maintenance
engine
er.
R280 Plus BDM Programmer Supported models:
R280 Plus is a powerful microcontroller dedicated BMW Motorola programmer support models are as follows:
BMW 1 series - F20, F21 chassis - 2016 years ago
BMW X1 series - E84 chassis - 2016 years ago
BMW 3 series - F30, F31 and F35 chassis - 2016 years ago
BMW X3 series - F25 chassis - 2016 years ago
BMW 5 series - F10, F11 and F18 chassis - 2016 years ago
BMW X5 series - F15 chassis - 2016 years ago
BMW 6 series - DMEM/F12 F13 chassis - 2016 years ago
BMW X6 series - F16 chassis - 2016 years ago
BMW 7 series - F01, F02, F03, F04 chassis - 2016 years ago
BMW GT series - F07 chassis - 2016 years ago
Supports BMW CAS and CAS4 (0K50E/2K79X/0L01Y/0L15Y/1L15Y, etc.).
Supports BMW EWS4 (2L86D).
Supports EZS (1J35D/2J74Y/4J74Y/0L02M/1L02M/3K85K/3K91D/1L85D/1L59W/3L40K/4L40K, etc.).
Supports a variety of SRS computers (9H91F/0K13J/0K75F/0L85D/0J38M/1E62H/1K79X/5H55W, etc.).
Supports M35080 series quick wipe, read and write (35080/35080-V6/35080-VP/080D0WQ/160D0WQ/35160, etc.).
Supports FLASH 0K50E online write.
The latest generation of processor programmer.
With the latest software and hardware, hardware security level is high.
Supports upgrading of programming tools,with24 hours of technical support, 1 year free upgrade.
Package including:
1pc x R280 Puls
1pc x 12V/2.5A power
1pc x Programming line
1pc x Software CD
Reviews

54
#1 Nemanja Bračko
Jan 9, 2019

OK, TOP seller, good supporrt...
#1 Юрий Перехрест
Jun 9, 2018

Fast delivery, good package, good price. Hope everything works as it should.
#1 edwin urrego
Feb 9, 2019

Very fast delivery less than a week packing super satisfied order not the first time all advise seller
#1 FledWhableLab FledWhableLab
May 9, 2018

All as in the description.
#1 Dmitriy Krygin
Mar 9, 2019

tools work perfect.
#1 Marlin1957 Marlin1957
May 9, 2018

Very fast shipping. Thank you seller.
#1 favian cantu
Nov 9, 2018

Everything seems ok, but not yet tried
#1 Agustin Rubio
Apr 9, 2019

Great product very attentive wonderful store will negotiate more times with this team am very satisfied.
#1 Matthew Smith
Jan 9, 2019

Excellent product
#1 Larica Konstantin
May 9, 2018

It came quickly. Everything works.Thank you to the seller. I will buy more here!
Previous: New Arrival VXDIAG VCX NANO SDD For LandRover/Jaguar WIFI Version Support All Protocols With Chuwi Hi10 Tablet
Next: XTUNER X500 Bluetooth Special Function Diagnostic Tool works with Android Phone/Pad