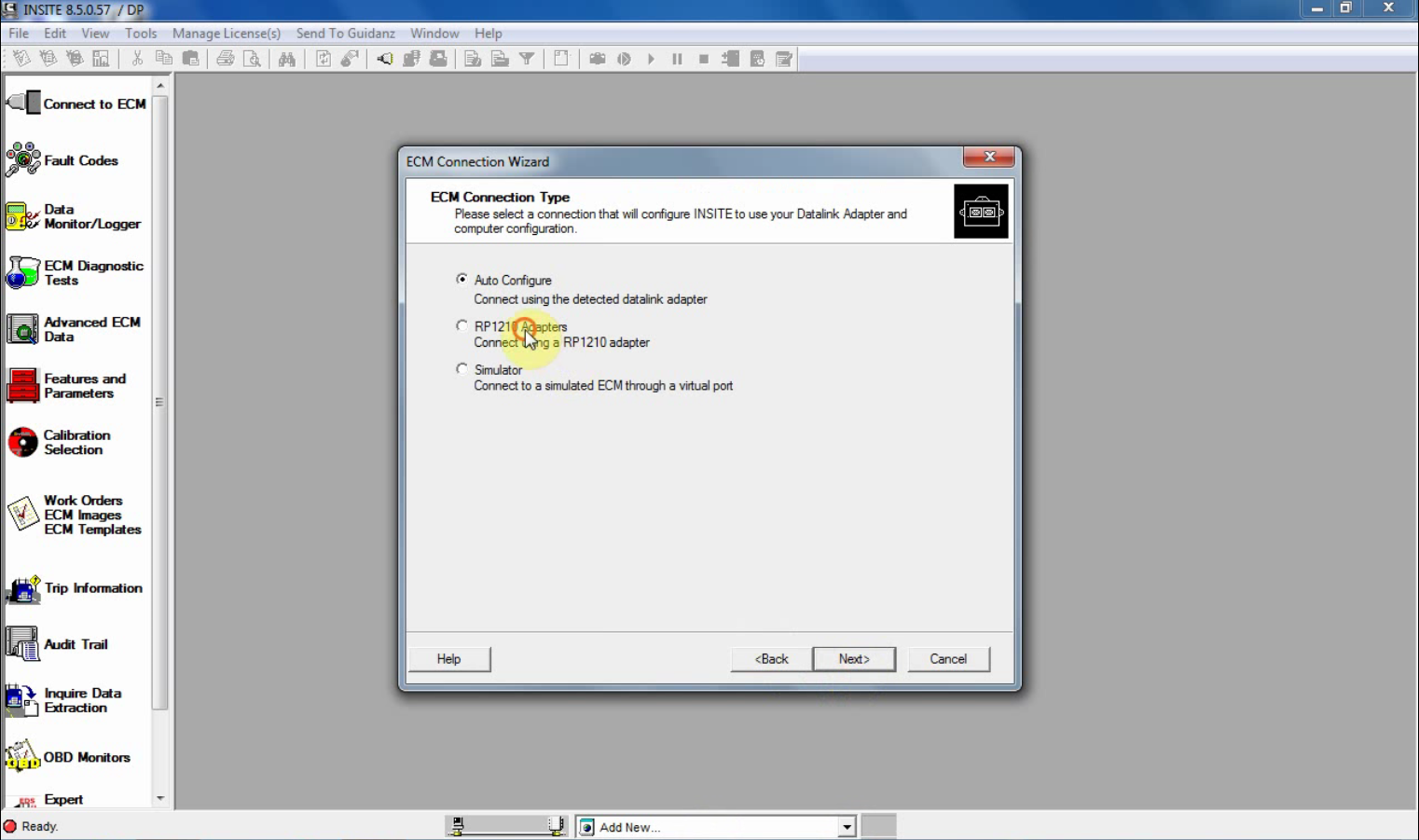 Description
Cummins INSITE 8.5 Software with Patch
Cummins INSITE 8.5 Software Compatible with Following hardware:
1.Cummins INLINE 6 Data Link Adapter
2.Cummins INLINE 7 Data Link Adapter
3.DPA5 Dearborn Protocol Adapter 5 Heavy Duty Truck Scanner
4.NEXIQ USB Link/Xtruck USN Link
5.NEXIQ2 USB Link

Cummins INSITE 8.5 Language:
English(united states)/Chinese(simplified)/Danish/Dutch/Finnish/French/German/Italian/Japanese/Korean/Norwegian/Portuguese/Russian/Spanish/Swedish/Turkish
Cummins INSITE support win7 32
Cummins INSITE is offered in four functional levels: Basic, Lite, RSGR and Pro, ranging from a read only access level to full-function access and capability for the service professional.

Cummins INSITE 8.5 can provide your business with
• Trip and vehicle information
• Parameter and feature adjustment
• Accurate problem diagnosis
• Complete wiring diagram sand sensor location maps
• Step-by-step trouble-shooting information
• Fault tree information
• Fault code and symptom-based diagnostics
• Engine diagnostic tests
• Tools to create templates for a group of vehicles
• Fleet management/driver reward programs(Need purchase separately)
•
Audi
t trail information
• Enhanced
ECM
security(Need purchase separetely)

Cummins INSITE 8.5 Functions:
Support SAE J1708/J1587 and J1939/CAN data links
Support USB full speed port at up to 2M baud rate
Support RS-232 PC/PDA serial port at up to 115.2k baud rate
It's fully compliant with TMC's RP1210 standard
Small enough to fit in pocket
Aluminum housing provides ruggedness
Derives 8 V to 50 V DC power from vehicle
Includes advanced processor for maximum speed and performance
Internal Flash memory allows firmware upgradeability
Includes 5 LEDs to indicate power and USB, RS-232, J1708/J1587, and J1939/CAN communications
Rated for -40° to +85° C operating temperature
Package Including:
1pc x Cummins INSITE 8.5 software with patch
Reviews

12
#1 leonard waithe
Sep 9, 2018

Perfect! Thank you. Not yet tested but happy
#1 Surendra Jugdave
Sep 9, 2018

Thank you very much just as I want
#1 Harry Glesner
Apr 9, 2019

Recommended store, high quality item, best price!
#1 Yuriy Klochkov
Apr 9, 2019

A professional approach, I recommend the seller
#1 Victor Igumnov
Aug 9, 2018

All on time .. I recommend the seller 5 of 5
#1 pakozdi jozsef
Feb 9, 2019

Everything perfect
#1 jose luis
Aug 9, 2018

the best!!!!!!!!!! this Cummins INSITE 8.5 Software with Patch for Diagnostic & ECU Reflash Function Multi-language is good quality, working very well
#1 Ole Gravgaard
Apr 9, 2019

Very fast delivery. I will buy again from this store. Thank you!
#1 alfonso almonacid garrote
Nov 9, 2018

Very good fast delivery
#1 balpaxbom balpaxbom
Dec 9, 2018

Prishol very quickly everything works counts until he poured everything ok. Recommend seller
Previous: Super Auto Magic Quick Tool HU92 Lock Pick and Decoder Update and Upgrade Safety and Durability
Next: Tabscan T2 Bluetooth Full System Scan Tool for Android Phone with One Free Car Brand Software