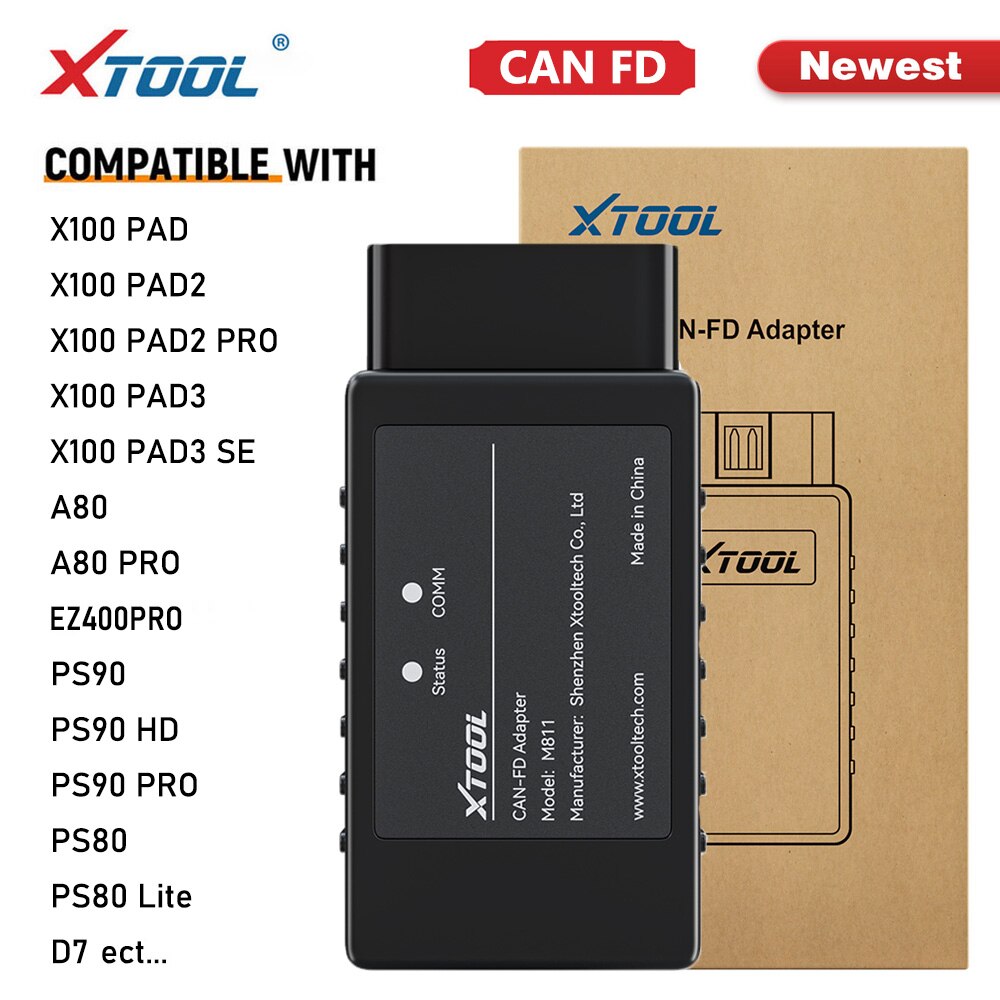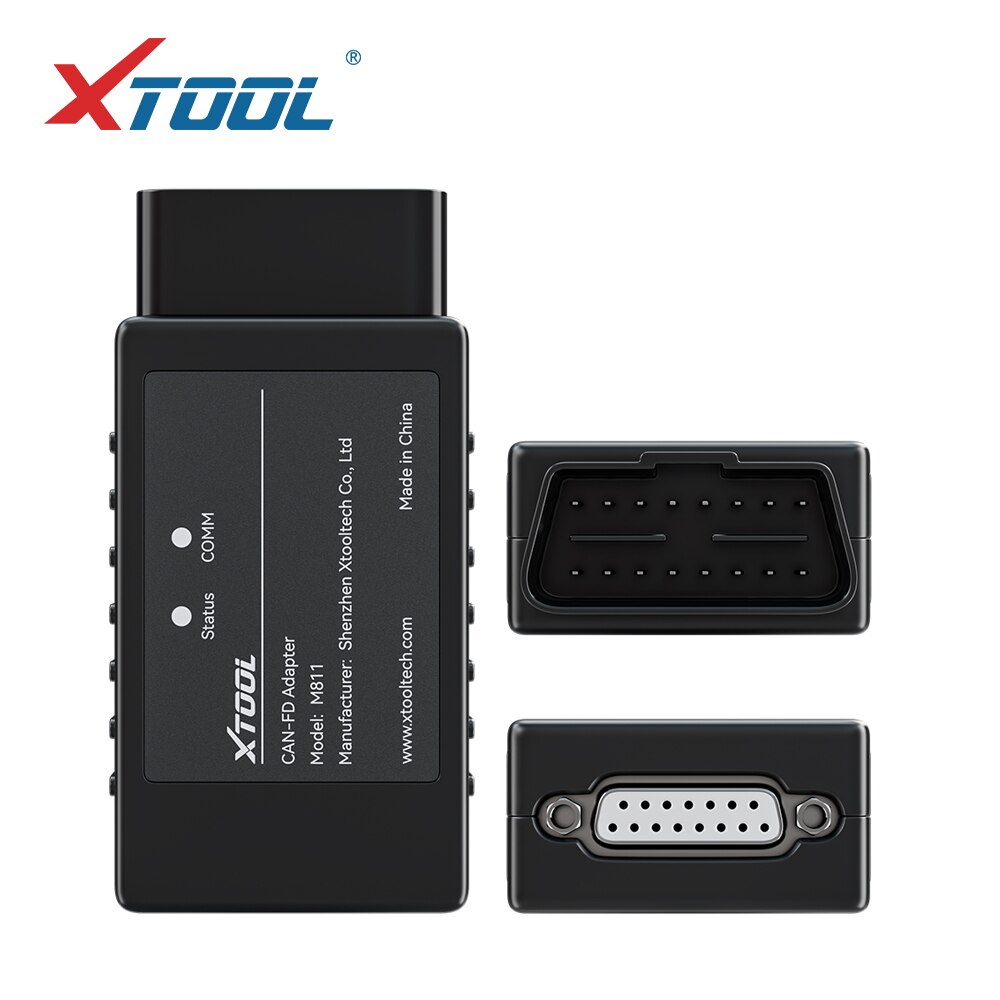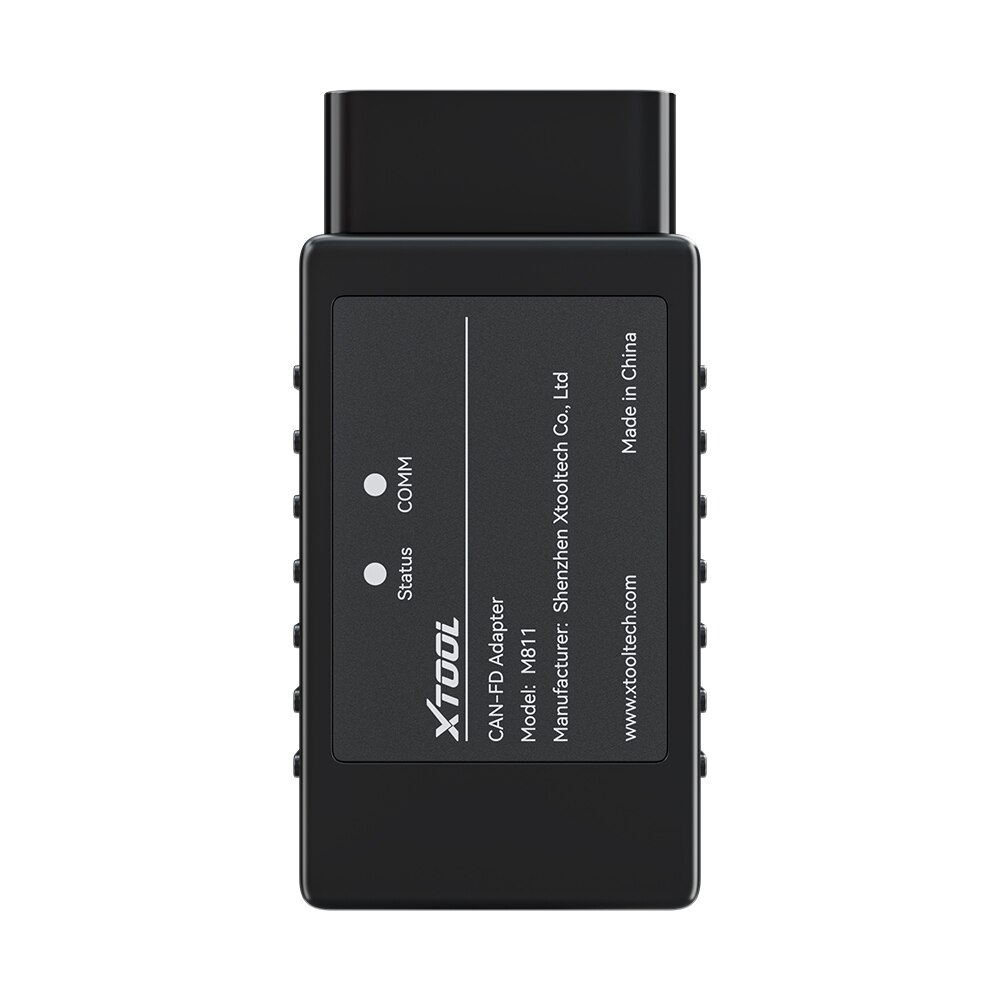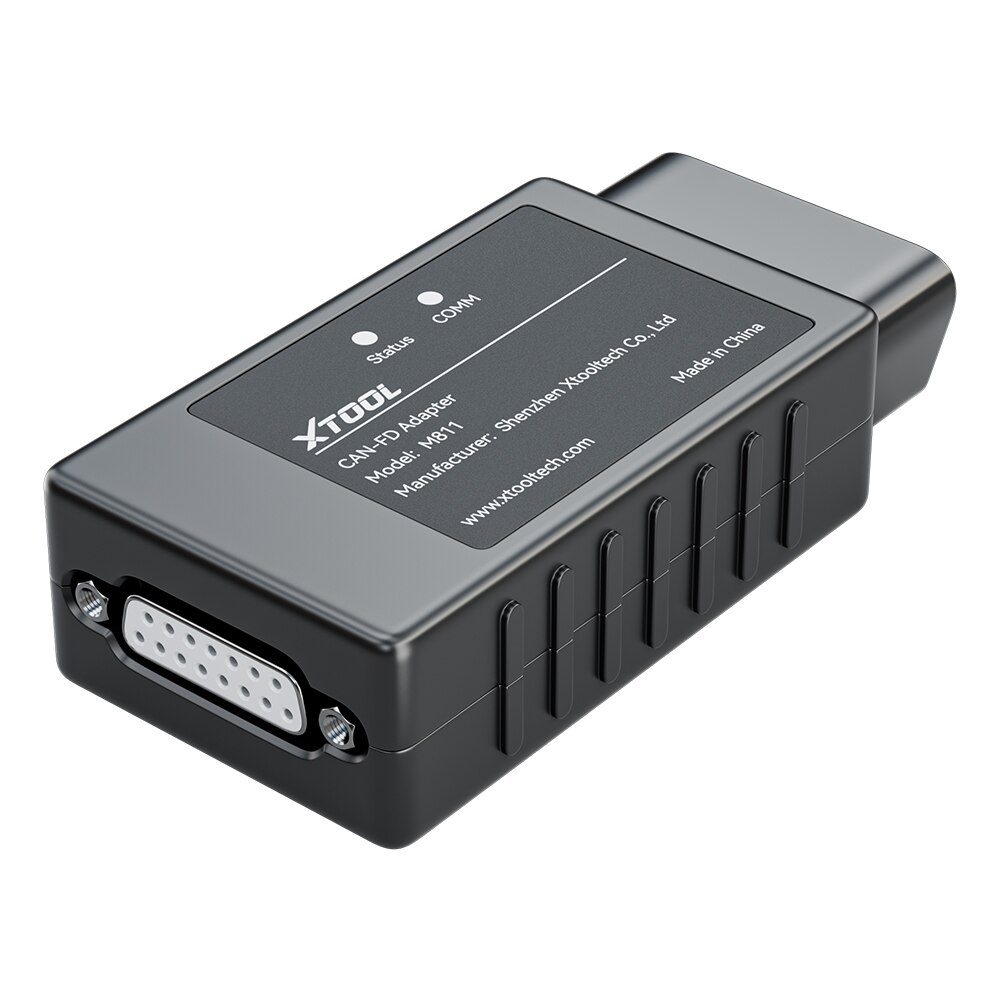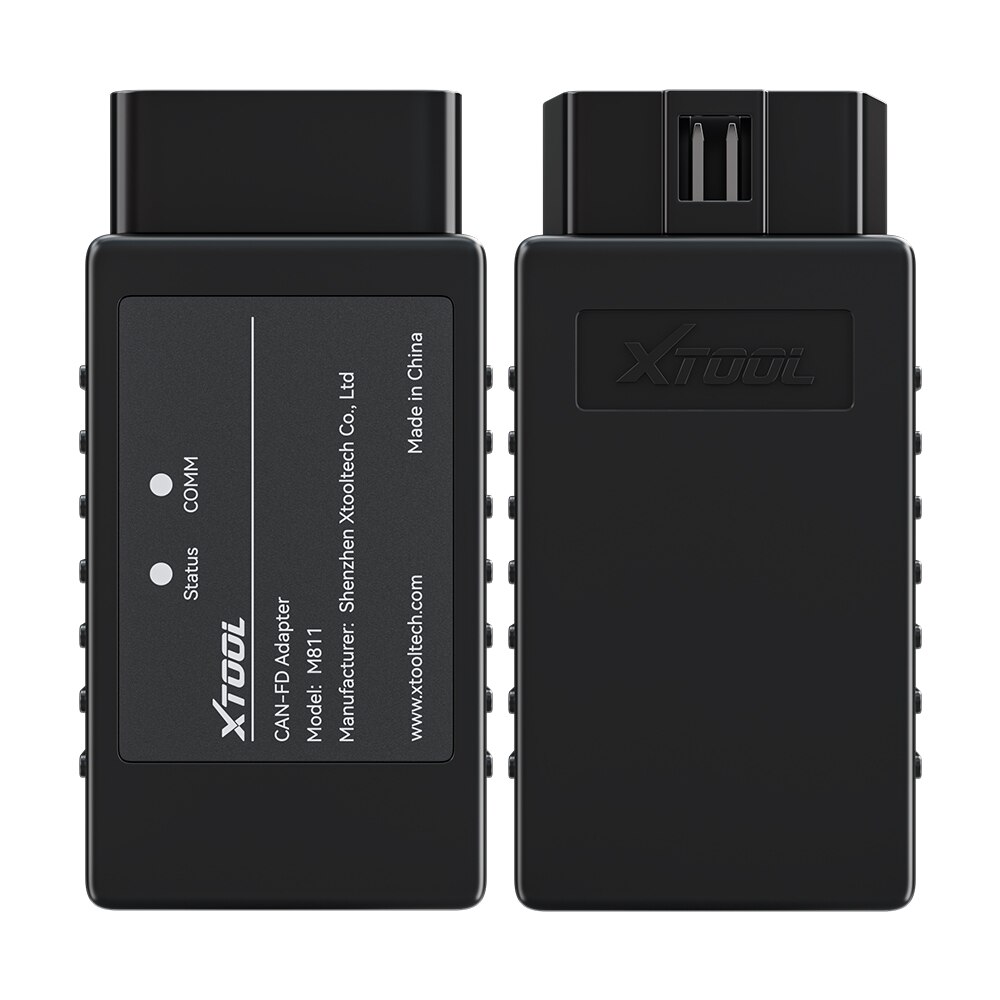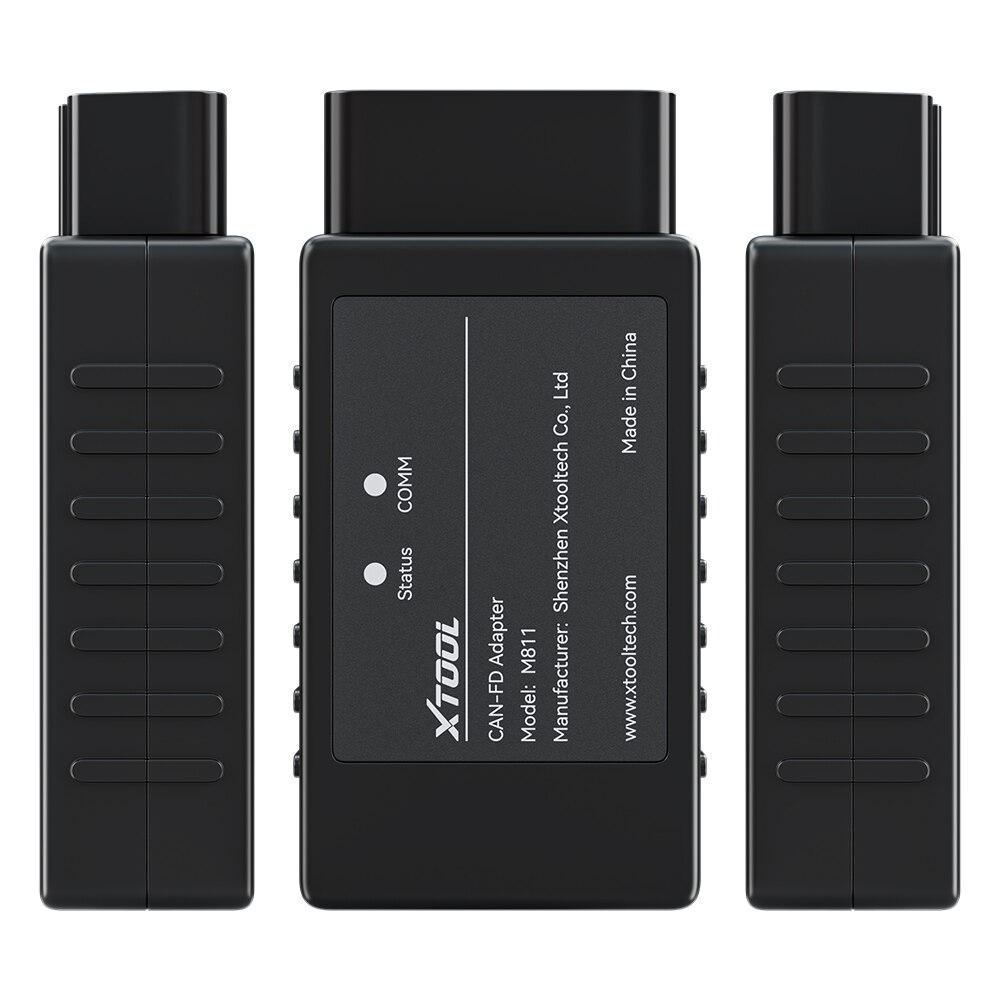 Description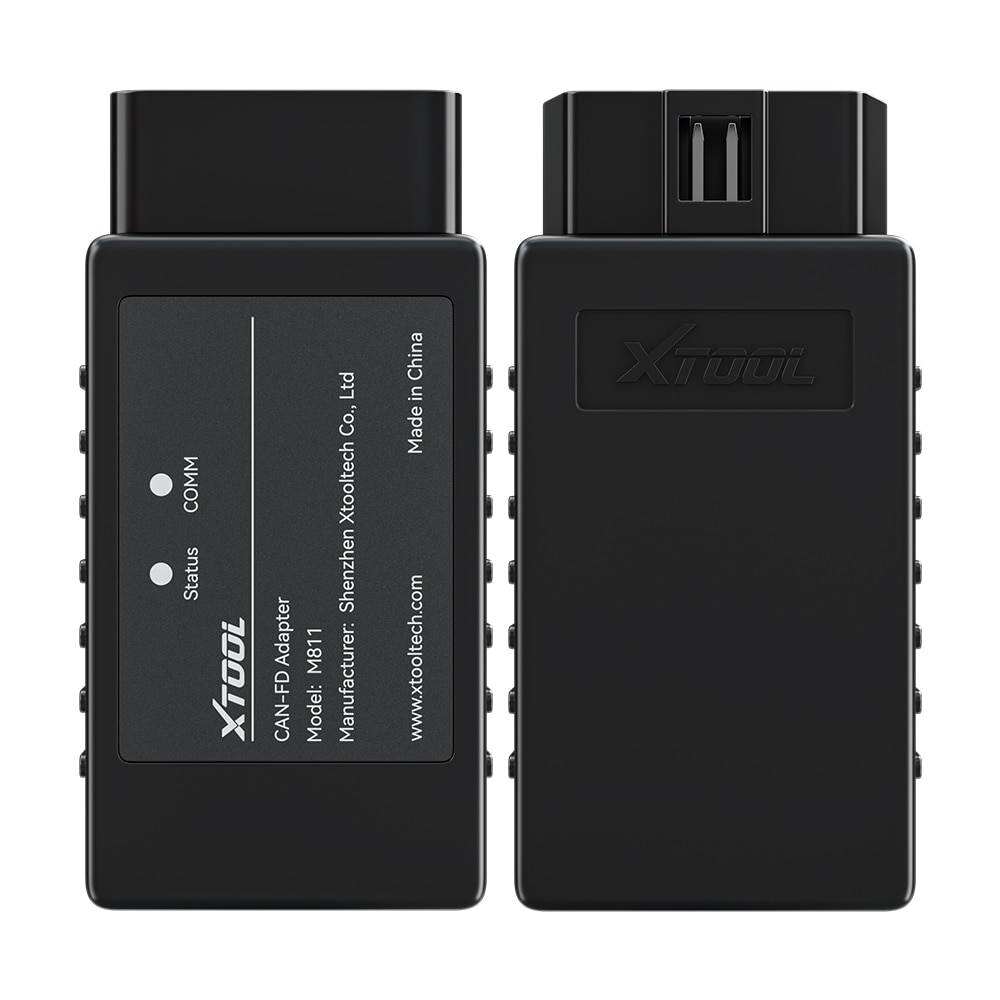 Xtool CANFD Adapter is designed for diagnosing ECU systems of cars meeting with CANFD protocols. It's used with
XTOOL
's tablets series products. It's high performance and easy operation. When the user selects the CANFD model, if the current device does not support CANFD communication, the user needs to be prompted to use the CANFD adapter to connect.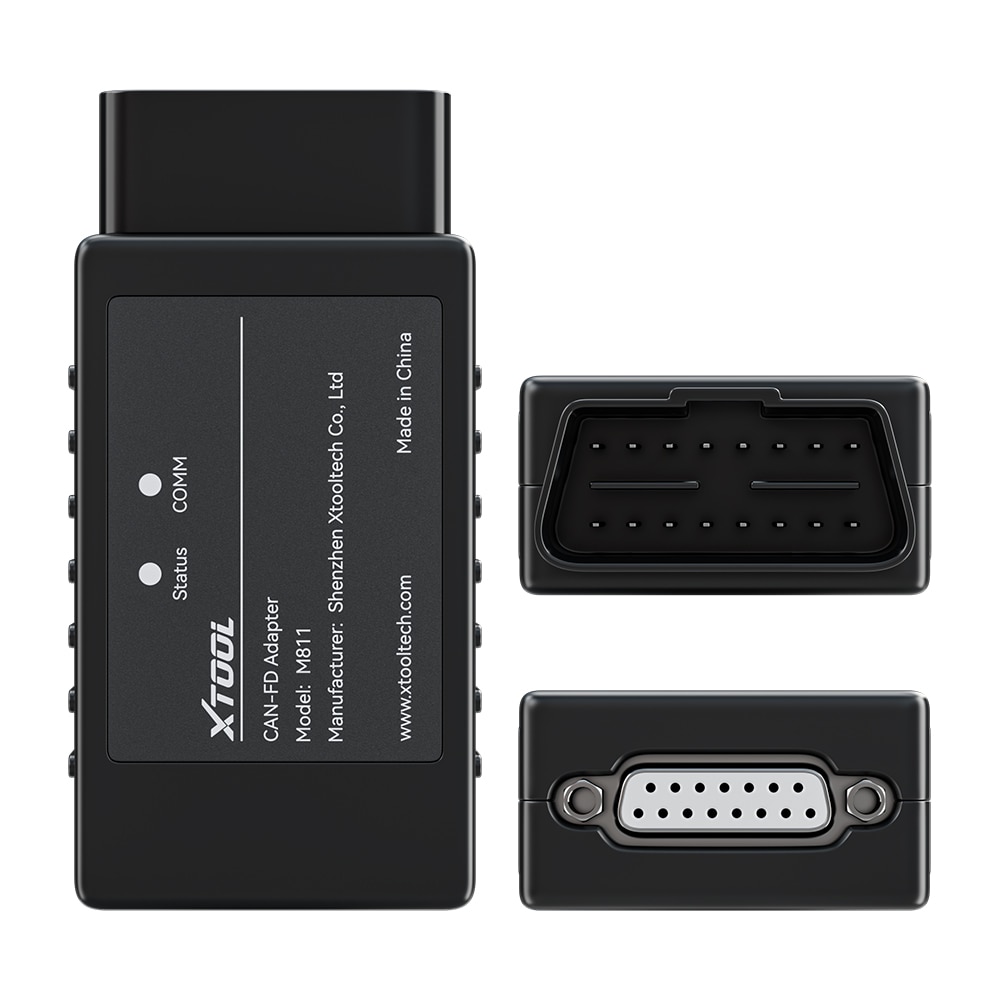 USAGE
The female head of the CANFD connector is connected to the
OBDII
-16 connector, and the male head of the CANFD connector is connected to the diagnostic socket of the vehicle.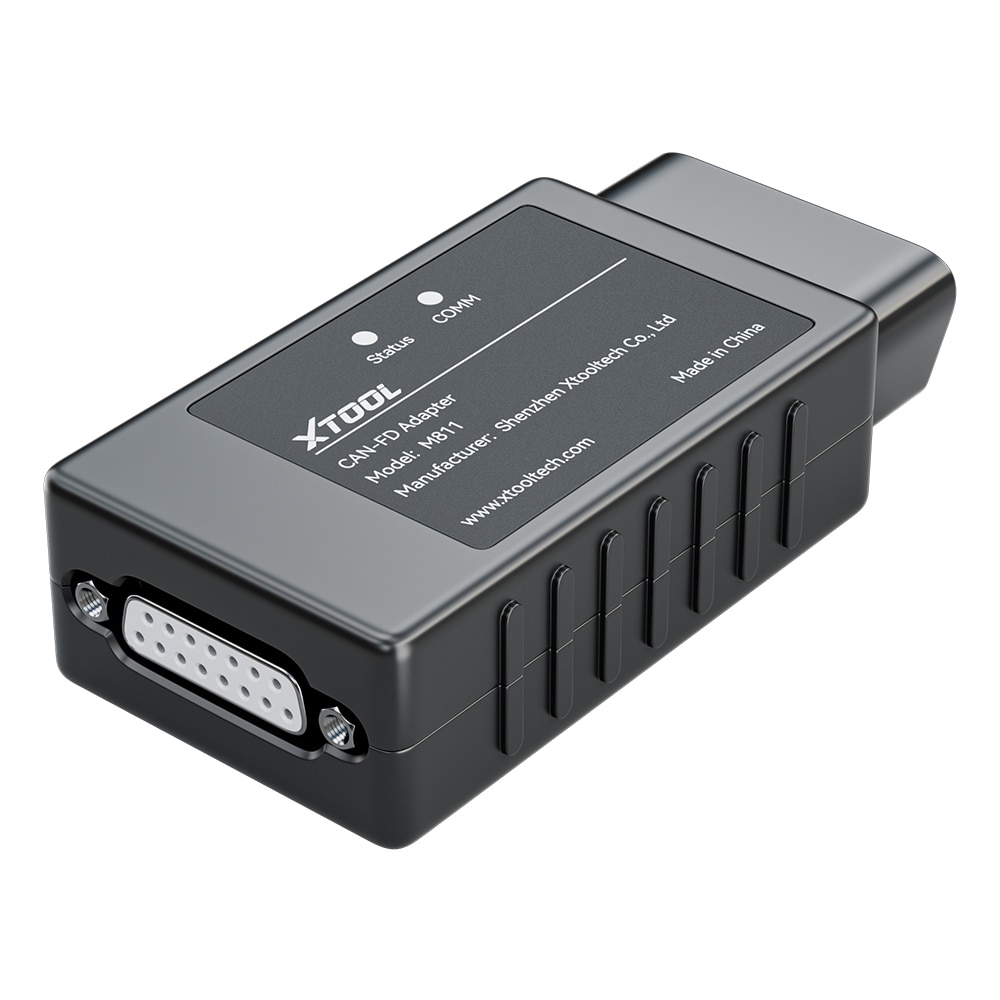 CAN-FD data frame format
*CAN-FD data frame newly adds EDL bit, BRS bit, ESI bit in the control field, and adopts new DLC encoding method and new CRC algorithm (CRC field is extended to 21 bits)

*According to the length of the data field, different CRCs are used, such as CRC_17 (0-16Bytes), CRC21 (17-64Bytes)

*Does not support remote frames (no RTR bit)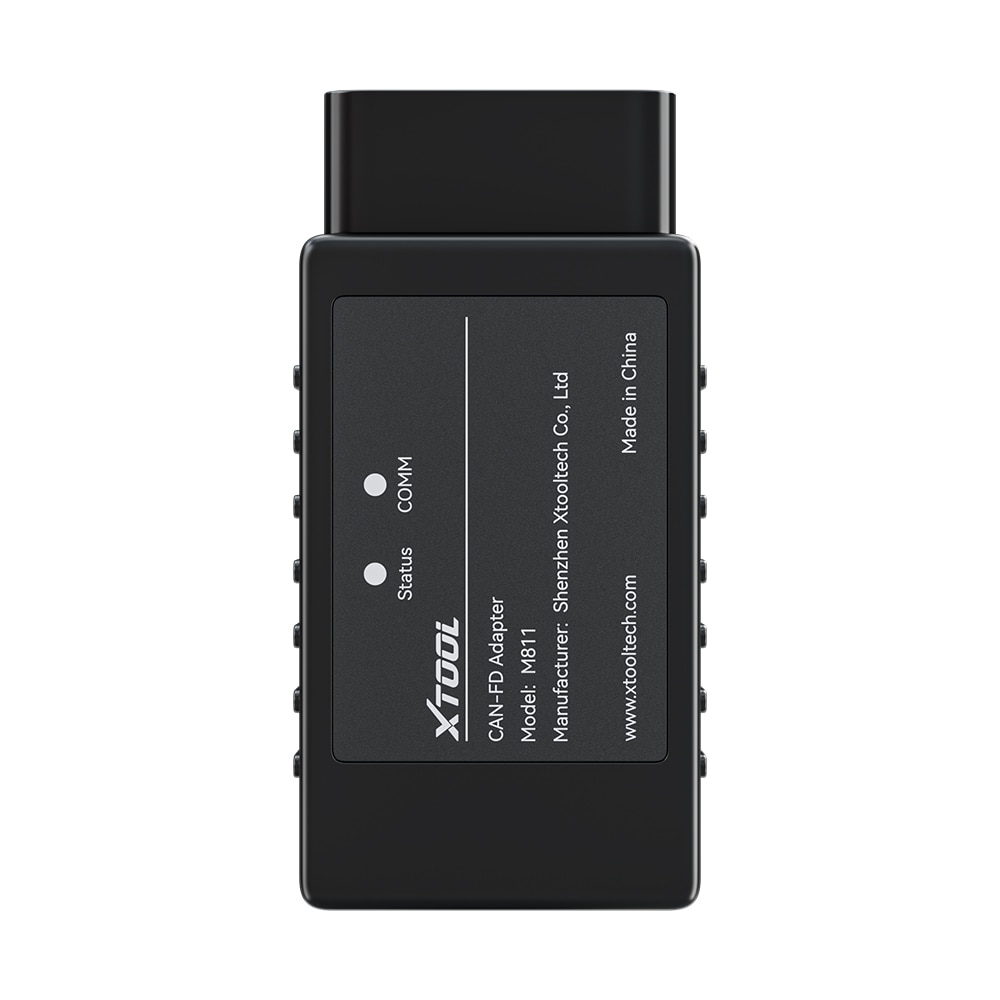 CAN-FD application scenarios
For the conversion of the existing CAN system, the current mainstream has the following rules for compatibility with CAN and CAN-FD:

*Use separate two hardware channels in one system

*Under the unified platform, keep the original CAN processor and improve the CAN transceiver

*When using CAN-FD communication, sleep CAN node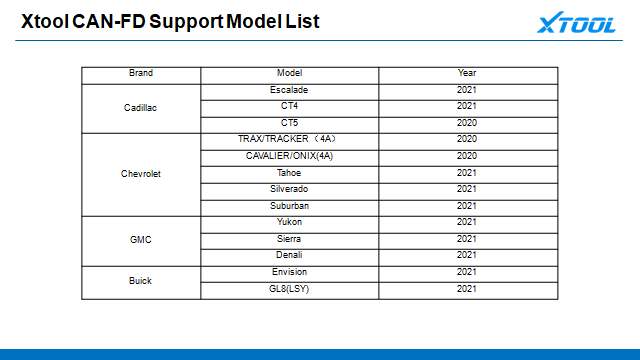 (PAY ATTENTION !! need to connect with
XTOOL
tablet X100PAD3, EZ400PRO, A80 Pro and...)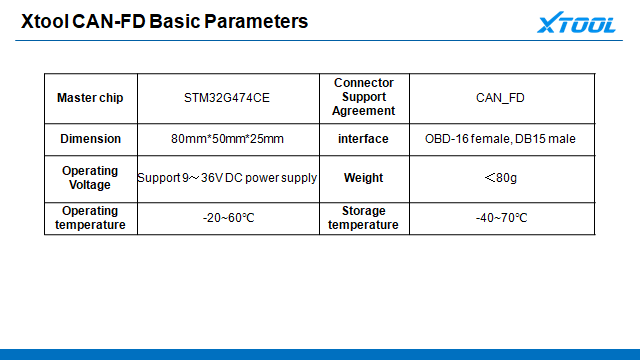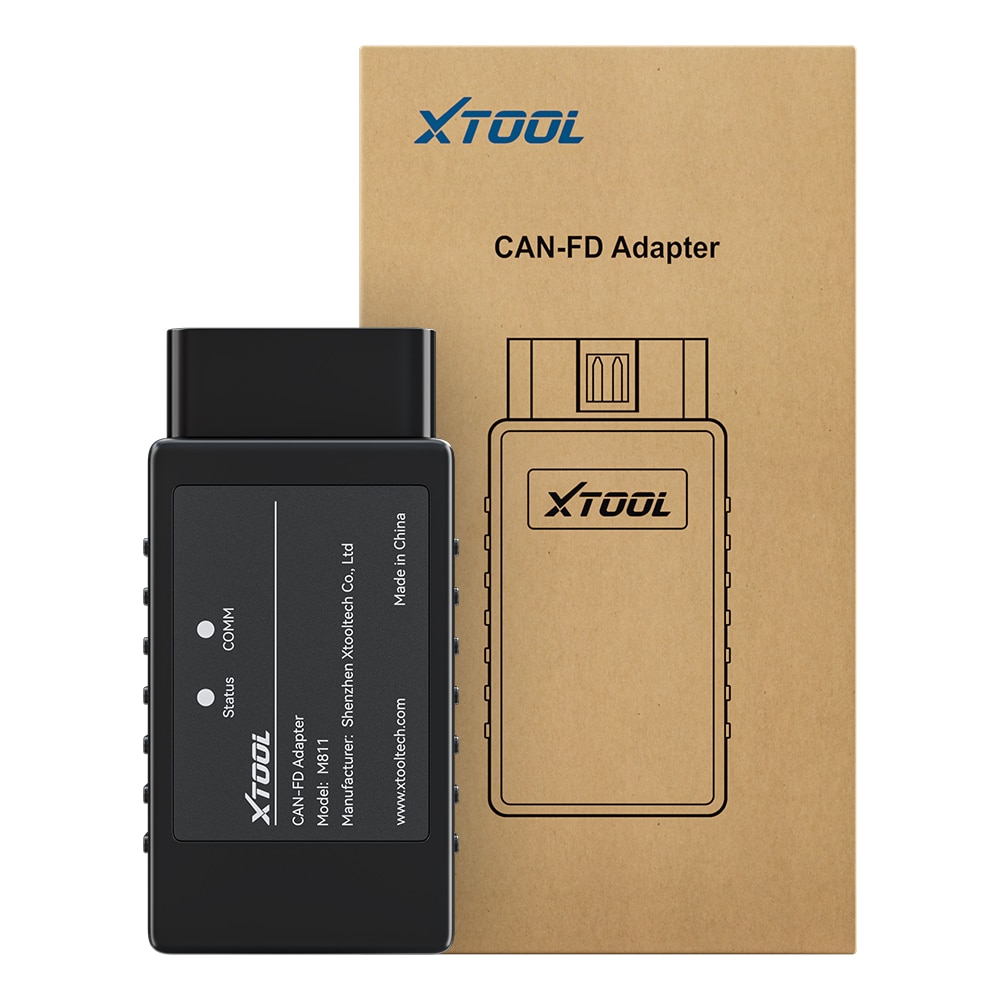 Reviews

10
#1 George Kweku Smith
Feb 9, 2021

As the product description, only think the seller could give a support
#1 Diego Lavieri
Jun 9, 2021

Good product ...... works perfectly… no problem Recommend the purchase. Arrived fast ahead of schedule. Not the two came together, arrived separate but both came in perfect condition.
#1 DedGercezep DedGercezep
Jun 9, 2021

Great product arrived super fast via office for Brasil recommend.
#1 CATARINO LOPEZ
Mar 9, 2021

Prishol very quickly everything works counts until he poured everything ok. Recommend seller
#1 Gary Vaatstra
May 9, 2021

Fast Delivery
#1 joshua hill
Jul 9, 2021

Very good fast delivery
#1 francisco javier moreira campos
Apr 9, 2021

All the best works great! this XTOOL CAN-FD Adapter for car ECU Systems Diagnose Meeting With CANFD Protocols for Chevrolet GMC Buick Cadillac Car is good quality, working very well
#1 RUBEN MORALES
Mar 9, 2021

super voundre
#1 Larry Evans
Jul 9, 2021

the best!!!!!!!!!!
#1 Roman Rasenas
Mar 9, 2021

Best saler, very helpful
Previous: XTOOL M821 Adapter for Mercedes-Benz All Key Lost Need Work with Key Programmer KC501, Applicable on X100 Pad3 / X100 Max
Next: Yanhua ACDP Module22 GM6T/6L Gearbox Clone for GM TCU Transsion Clone with License A400 No Need Soldering