Description

Xentry Special Function Key Service

Note:

It supports offline xentry activation and it can do before 2013.01 software version.

Can only work together with MB Star C3 software before 2013.1 version

Has keygen inside ,you can activate yourself ,after activation ,it has all the functions below,each car model needs to be activated seperately .No extra charges
Descrption:
This Key is able to work the version before V2013.01 DAS/Xentry software and the key is used to active the special functions.
Please note, you should active it before using, the key gave the KEYGEN, you can active it by yourself, after the activation, you can do the following functions.
There are two possibilities when you choose the date.
1,Try to choose the car's date of manufacture.
2, If it is not the car's date of manufacture, choose the date you calculate the password.
If the calculated password was placed for several days before you use it, then you have to reset your computer date to the date you calculate the password.
How to use it?
You should do the process:
1. Enter the CD to the laptop, copy all the software to the desk.
2. Plug USB Dongle, then the keygen is running, you can start calculate. Software once you open it, will enter the menu, just follow the step for the system remind you.
You can choose the key for one of the following Functions:
1. EIS EZS
2. Air Conditioning
3. IC belt warning
4. IC reverse gear warning
5. IC special settings
6. IC search mode unlock
7. IC search mode unlock
8. ABR erase VIN
9. ABR VIN manual editing
10. ABR Eeprom memory
14. SAM R Alarm
15. SAM F Truck illumination
16. Centr.Lock/H beams/FoglightsR
17. DPF&ECU Flashing
18. CDI2 EGR adjustment
19. CDI4 EGR adjustment
20. ISM Shiftmodule
21. Aut.Transm.Correction Programming
22. OFFLINE Programming
23. FDOK Blocked vehicles
24. FDOK Unlock Doumentation
25. TELLE All roaming
26. MoTelDiS
27. RWTS211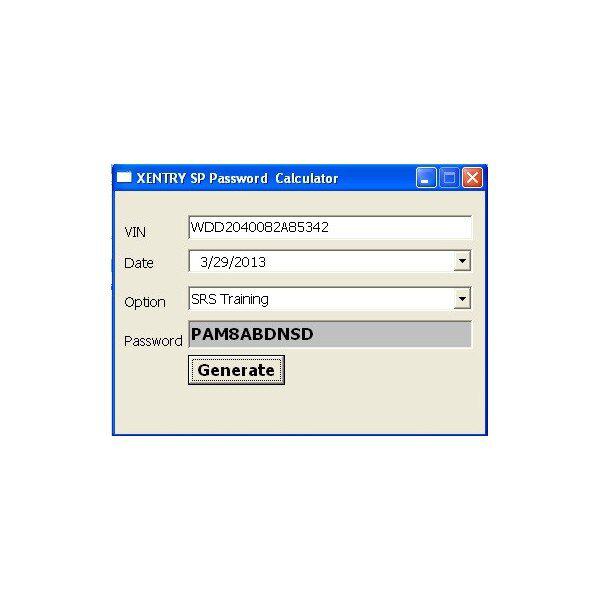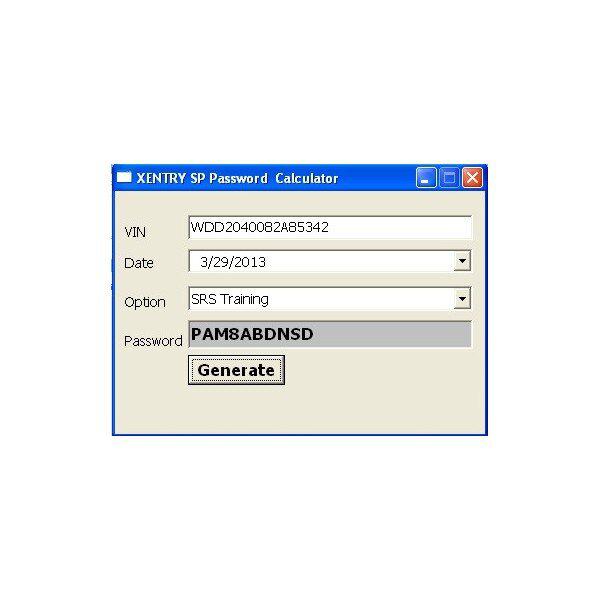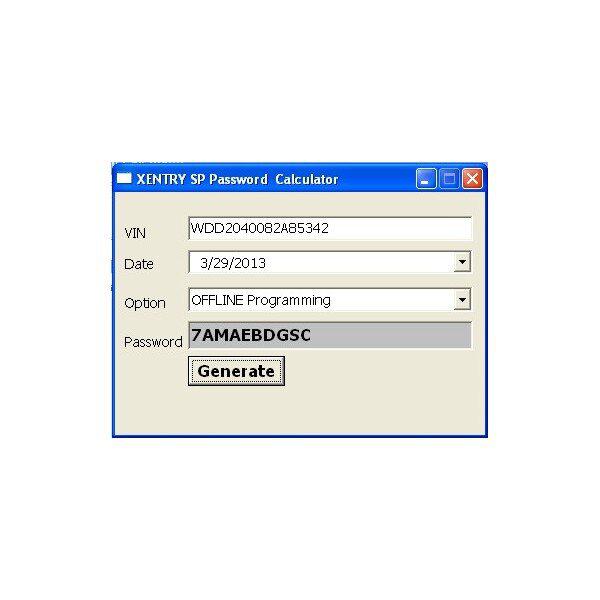 Previous: Smart Card Shell 3+1 Button For Mazda
Next: ST60 W211 and W203 Cluster Diagnostic Cable for Digiprog III (60/2)