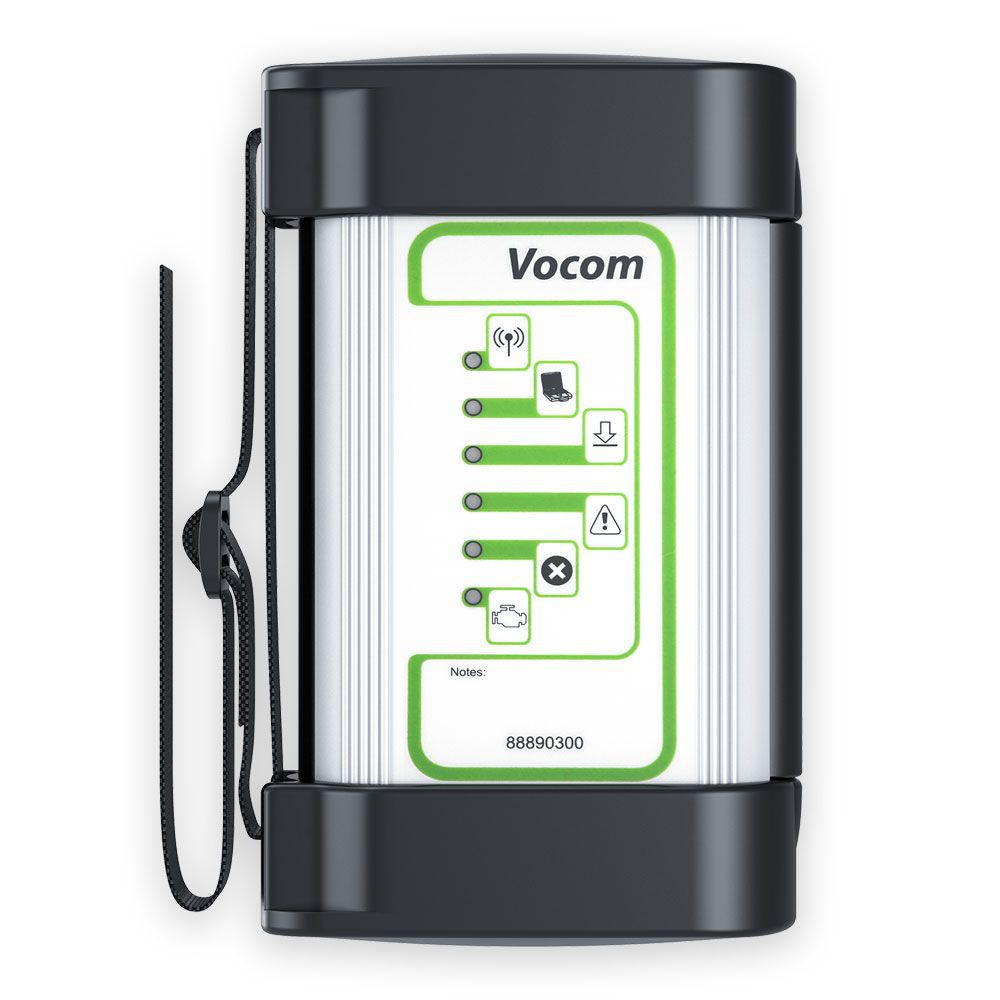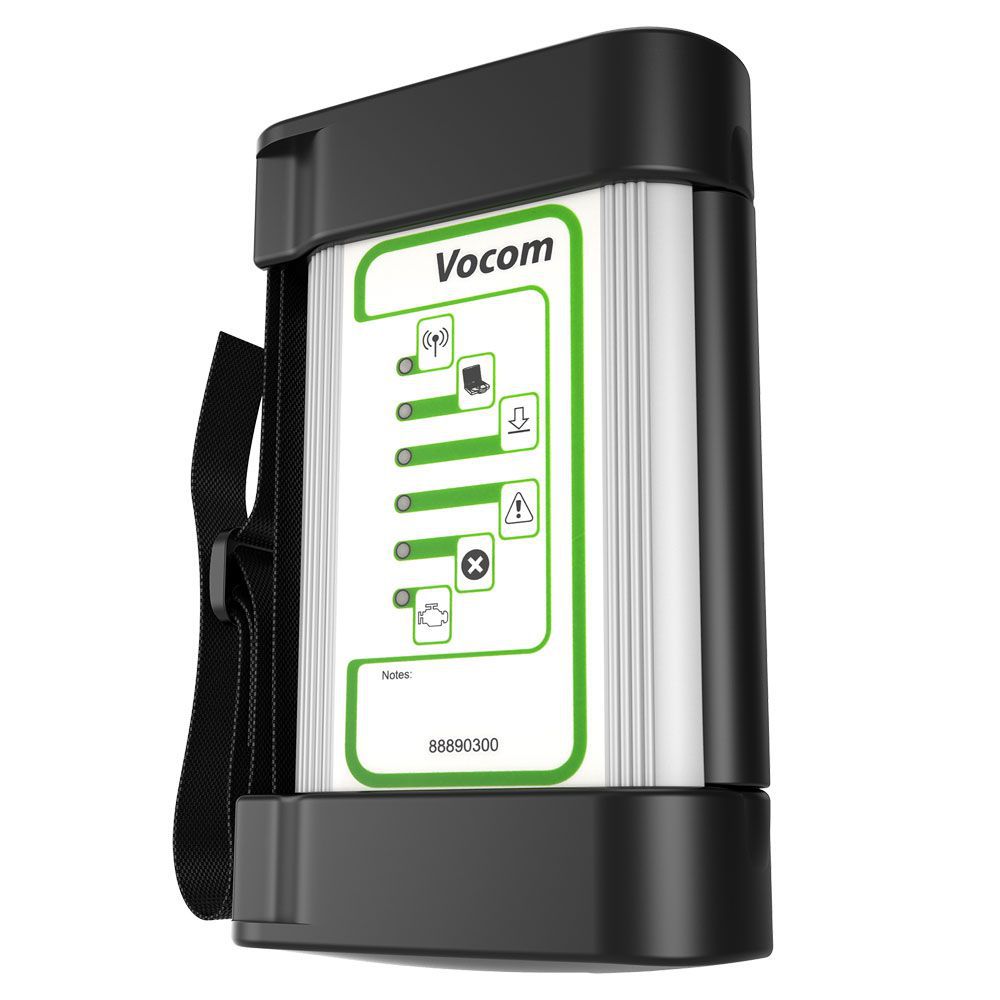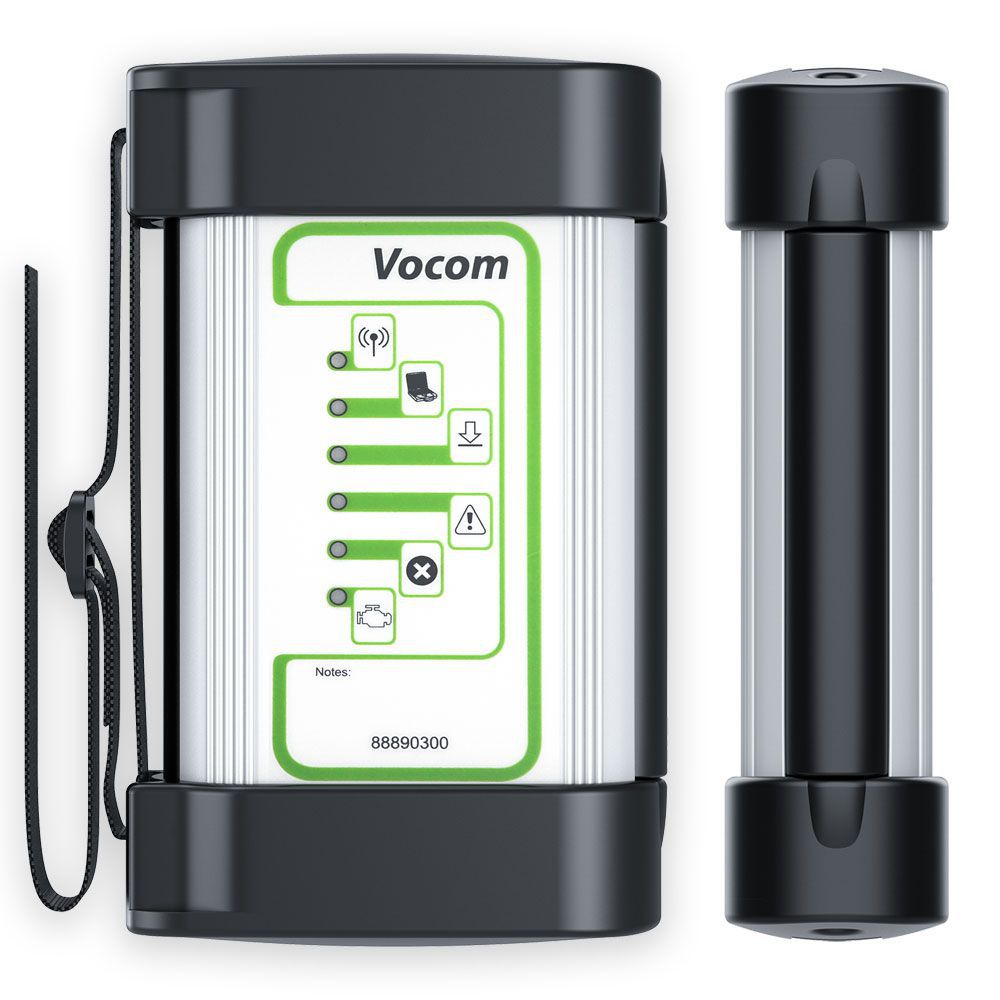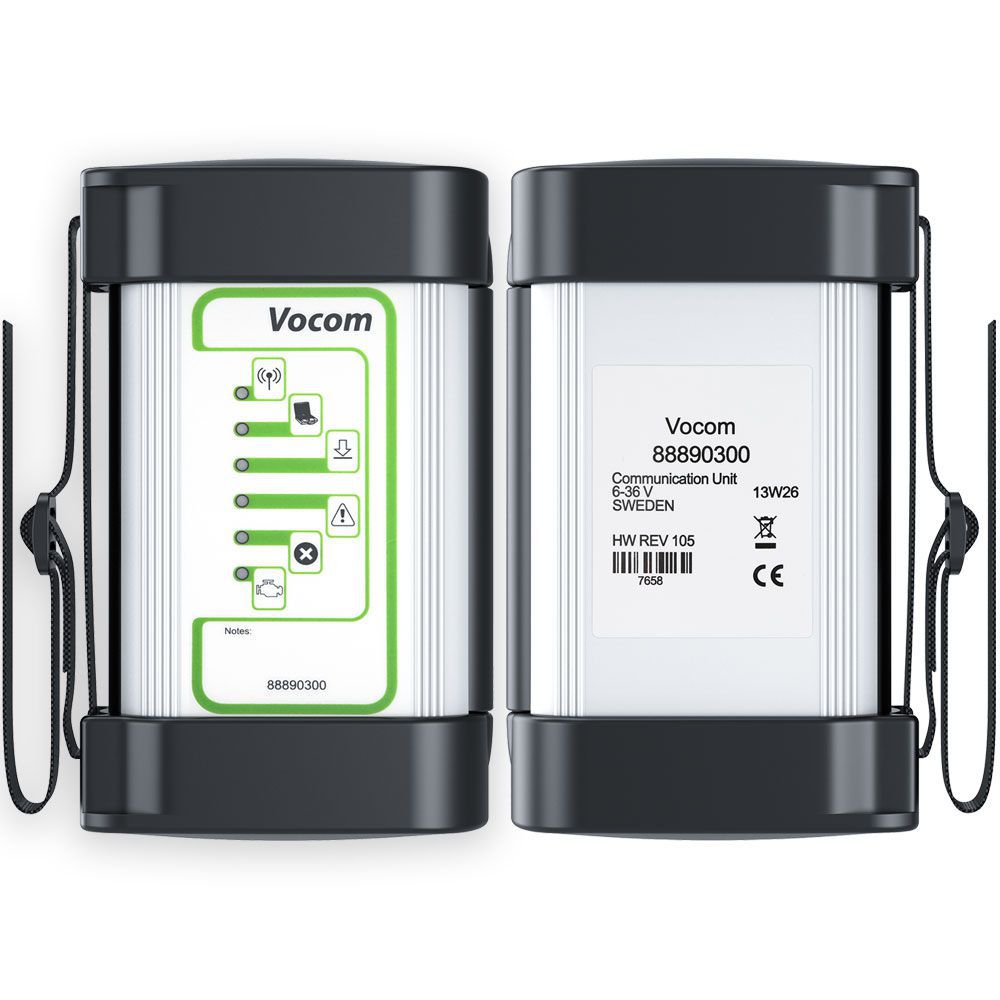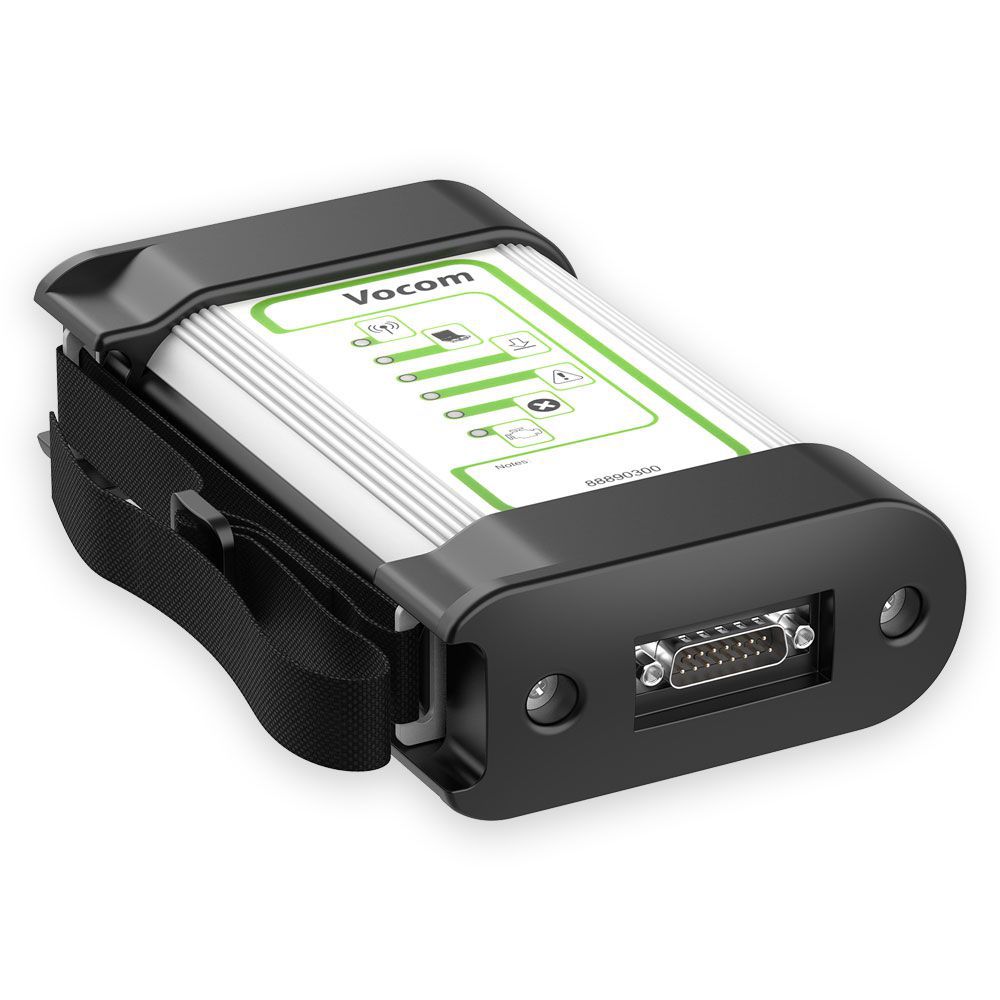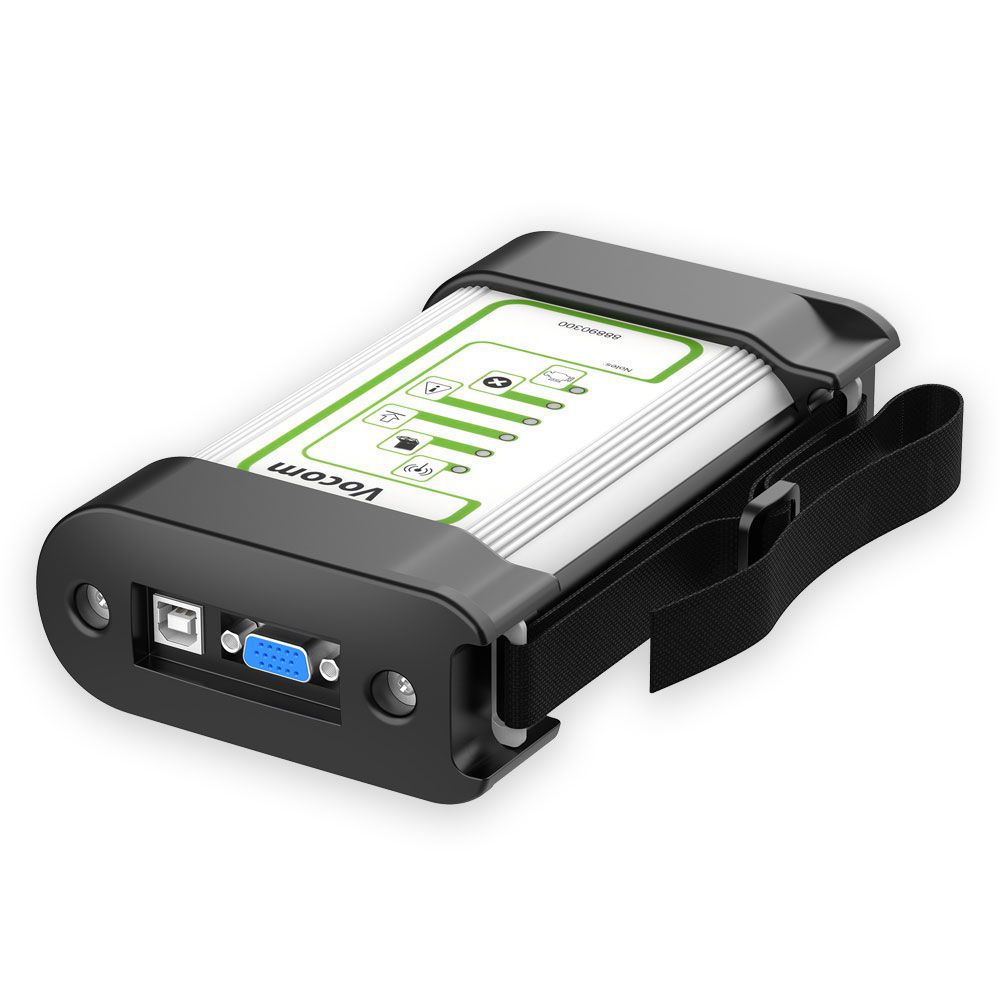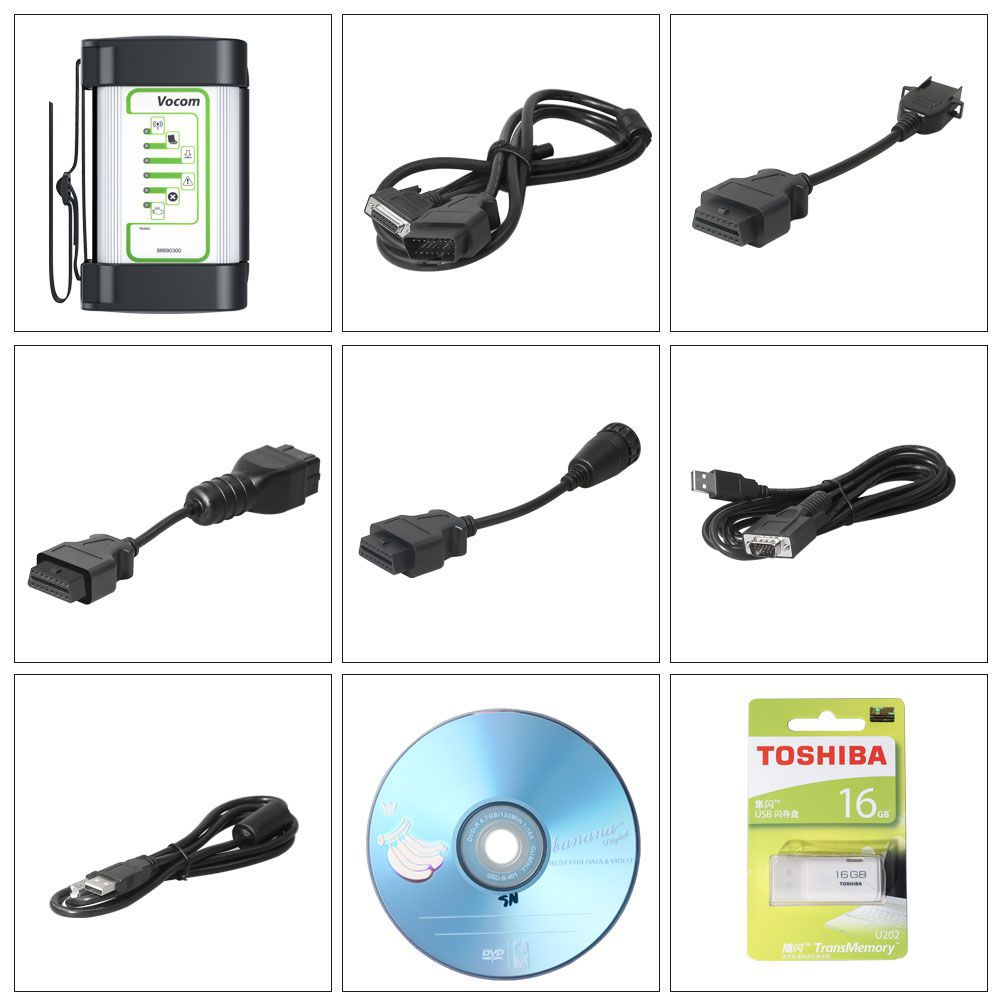 Related Accessories/Similar Items
Description
Volvo 88890300 Vocom Interface for Volvo/Renault/UD/Mack Truck Diagnose

Volvo 88890300 Vocom Interface is a diagnostics application that covers the whole repair process through the use of plug-ins. With Volvo 88890300 Vocom Interface you can diagnose, test, calibrate, and program a product. A product could be a vehicle, engine, or a machine. Volvo 88890300 Vocom Interface also provide functions for updating the tool, communication with the product, and other external applications. The set of plug-ins, user authorizations, and available languages is adjustable to provide every user with what they need.

Top 2 Reasons to Get Volvo 88890300 Vocom:
1. Support Volvo Renault UD Mack Truck Diagnose
2. Multi-Languages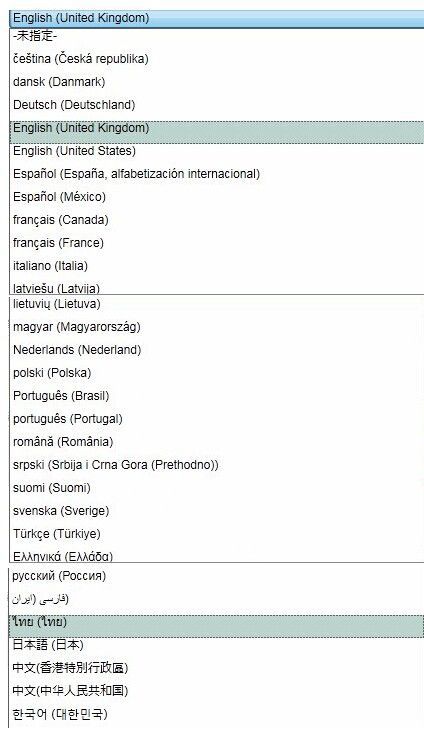 Volvo 88890300 Vocom Interface Sofware:
Software version: PTT2.03 in 16G USB Flash Drive
.
Volvo VOCOM 88890300 Features:
Improved LED indicators
Improved quality of cables
Military standard on connectors
Better liquid and dust ingress protectors
Metal casing and rubber bumpers for better protection
Operates from -40 Celsius to +85 Celsius
Shock resistance: 2 meters802.11 b/g wireless
Volvo 88890300 Vocom Interface Function List:
Identify a product.
View information history.
Diagnose a selected product.
Test a selected product.
Program a selected product.
Calibrate a selected product.
Volvo 88890300 Vocom Interface Supported Companies and Electrical Systems:
Volvo
Trucks (Older electrical system, Vehicle electronics '98, V2, V3, V4);
Volvo
Buses (Conventional, Multiplexed, Multiplexed v2, Multiplexed v3);
Volvo
Construction Equipment;
Volvo
OEM Component Customer (VERSION2);
Mack Trucks (V-MAC I/II/III, ITC, IV, IV+);
Renault
Trucks (VERSION2);UD Trucks (VERSION2)
Volvo VOCOM 88890300 Support Models List:For Volvo Trucks:
AC Compo4 F10 F12 F16 FE FH FH12 FH16 FH565 FL FL10 FL12 FL6 FL7 FM FM10 FM12 FM9 FM7 Nh12 NH525 NH565 NL10 Nl12 VAh VHD Vm VN VT WC WG WI WX
For Volvo Busses:
B10B B10L B10M B10R B11R B12 B12B B12M B12R B13R B58 B5LH B5RH B6 B6R B7FB B7L B7R B9L B9R B9S B9TL BXRC COMP12 PREVH PREVX OLYMPIAN SUPEROLY
Volvo Construction Equipment:Wheel Loader:
L110E L110F L110G L120E L120F L120G L150E L150F L150G L180E L180F L180G L220E L220F L220G L250G L330E L350F L45F-TP L45F-TPS L50F-TP L50F-TPS L50G-TP L50G-TPS L60E L60F L60G L70E L70F L70G L90E L90F L90G
Aryiculated Hauler :
A25D A25E A25F A30D A30E A30F A35D A35E A35F A40D A40E A40F T450D
Excavator:
EC135B EC140B EC140C EC140D EC160B EC160C EC160D EC180B EC180C EC180D EC200B EC210B EC210C EC235D EC240B EC240C EC250D EC290B EC290C EC300D EC330B EC330C EC340D EC360B EC360C EC380D EC460B EC460C EC480D EC700B EC700C ECR145C ECR235C ECR235D ECR305C EW140B EW140C EW140D EW145B EW160B EW160C EW160D EW180B EW180C EW180D EW200B EW210C EW210D EW230C FB2800C FBR2800C FC2121C FC2421C FC2924C FC3329C PL3005D PL4608 PL4808D PL7015
Grader:
G710B G720B G726B G730B G740B G746B G780B G930 G930B G940 G940B G946 G946B G960 G960B G970 G976 G990
Skidsteer Loader:
MC110B MC60B MC70B MC80B MC90B
Compact Excavator:
EC55C EC80D ECR88 EW60C
Paver:
ABG7820B ABG8820B P7820C L882C
How to set Volvo 88890300 Vocom Interface WIFI connection?
1. First use USB cable as below to connect your laptop with Vocom unit.
2. Go to open Volvo PTT software. Choose "Setting" → "Communication unit configuration"→ "Configure"→ "USB+ Directly to Communication unit".
3. Choose "Direct" → "Restore default values" → "Apply" → "OK".
4. Click OK again then disconnect the USB cable from laptop.
5. Go to "Setting" → "Comm.unit Selection" → "Communication unit 8889300 ….Nickname"
6. Now you can use signal and get wireless signal. All OK. In this way you can set Volvo Vocom 88890300 Interface WIFI connection easily and successfully!

What is Different Between Volvo 88890300 Vocom or VCADS Pro?
Volvo 88890300 Vocom can work with old and new Volvo heavy duty, supports j1708 and j1939, can perform programming etc, Vocom can diagnose Volvo Penta that Volvo VCADS Pro 2.40 can't.
Volvo VCADS Pro 2.40 is for diagnosing the old Volvo trucks, supports j1708 protocol.

Volvo 88890300 Vocom Interface Software Display: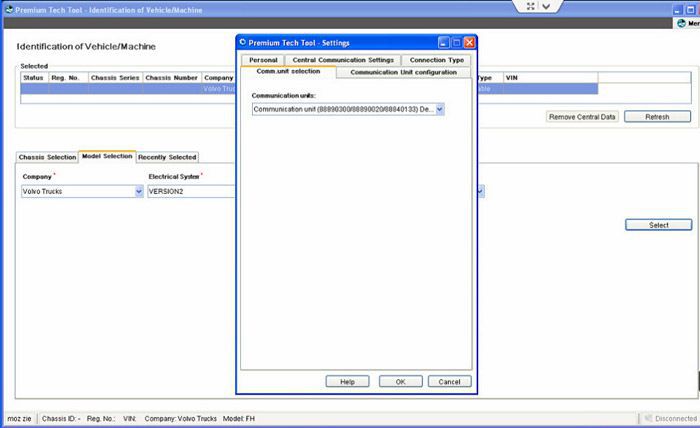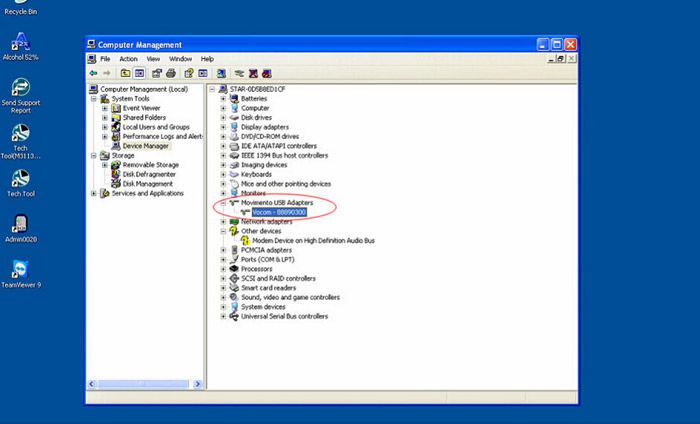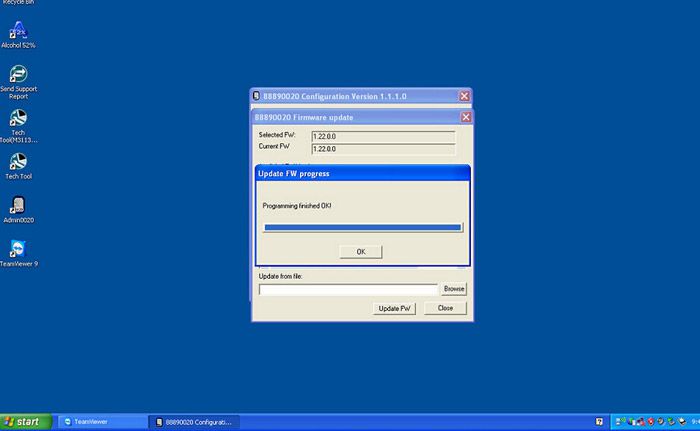 Volvo 88890300 Vocom PCB Display: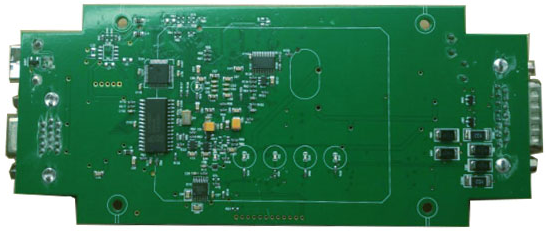 Volvo 88890300 Vocom Interface Package list:
1 pc x 88890300 Vocom Interface
1 pc x 8pin Cable
1 pc x 14pin Cable
1 pc x 12pin Cable for
Renault
trucks
1 pc x USB cable
1 pc x PTT 1.12 DVD/VCADS 2.03 Software 16GB USB Flash Drive
Reviews

15
#1 William Lee
Apr 9, 2019

Product as advertised. Delivery superápida. Recommend to everyone.
#1 Jason Diggs
Sep 9, 2018

Wrote to the seller, you can send today. The seller confirmed that there is in stock, will be able to send. The parcel was sent on the same day, thank you very much, fast delivery, the goods will match the description. Ordered from russia.
#1 robert lorenc
Sep 9, 2018

works like charm
#1 Reepensulse Reepensulse
Apr 9, 2019

All OK!
#1 Pedro REY
May 9, 2018

Super fast! Works
#1 Óscar Anselmo
May 9, 2018

Quality is good. I will test function later.
#1 Roberto Juarez
Jun 9, 2018

As the product description, only think the seller could give a support this Volvo 88890300 Vocom Interface for Volvo/Renault/UD/Mack Multi-languages Truck Diagnose is good quality, working very well
#1 Darren Winsley
Jun 9, 2018

I have received the parcel very fast. Seller is very friendly. I will make new orders again. Every time the seller answered for my question. I recommended this shop for all.
#1 wail taim
Mar 9, 2019

OK. Now received the email files right
#1 Tariq Sarwar
Dec 9, 2018

Very fast to len. area in six days. The drive with the progs is whole, everything is installed and connected. I haven't checked the car yet.
Previous: WIFI VXDIAG MULTI Diagnostic Tool For Porsche PIWS2 Tester II V18.10 & LAND ROVER JLR With CF30 Laptop
Next: AllScanner VCX -PLUS MULTI (TOYOTA+HONDA+Land Rover & Jagua V139) 3 IN 1 Professional Diagnose & Programming Tool